Man, if you are an apple cider lover in the fall, then I have some crazy good cocktails for you. This Fireball Cherry Apple Bomb will not disappoint and will warm you right up on a chilly fall night.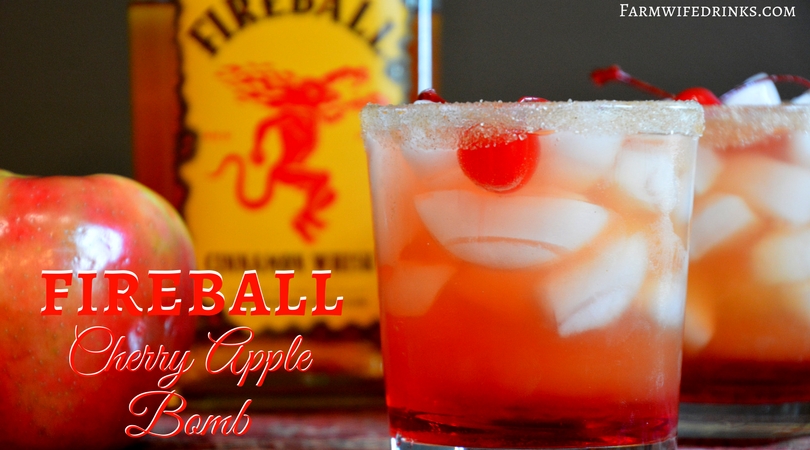 The beautiful thing about this cocktail is you can easily make a kid version too. My kids love fancy mocktails. Just leave the fireball out and you have a great little cherry apple mocktail.
Fireball Cherry Apple Bomb Cocktail

If the ingredients are not obvious, this is a cocktail with apple cider, grenadine, ginger ale, and Fireball Whiskey. To top it off, you can drop a maraschino cherry or two to the top.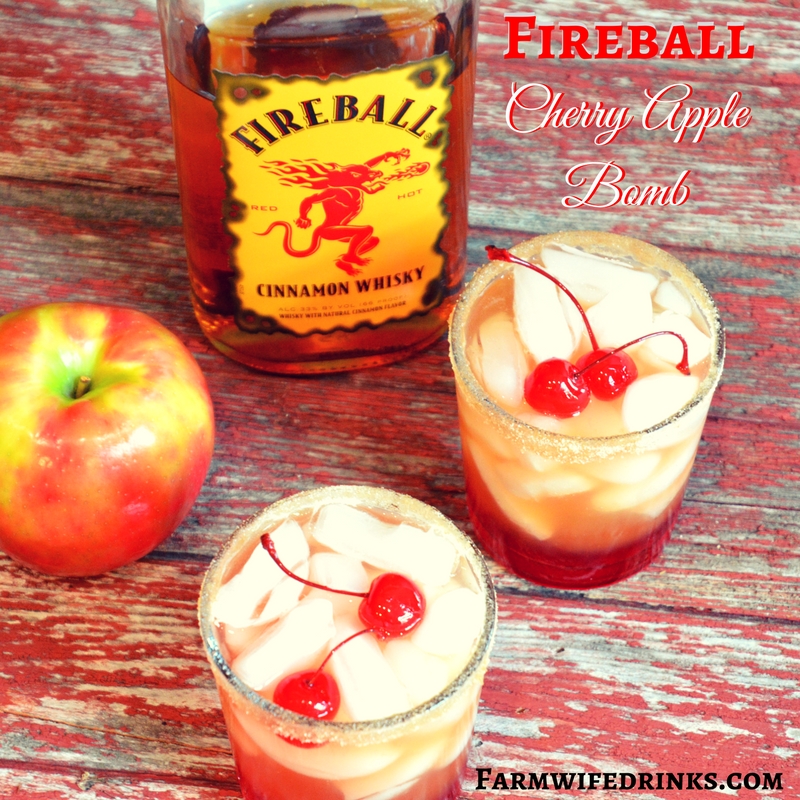 To make this Fireball Cherry Apple Bomb Cocktail is simple to make. In true Farmwife Drinks, this is a ratio of sorts. Start by filling a cocktail glass with ice. Then fill the bottom quarter of the glass with grenadine. Follow this with Fireball till half full. Fill the remainder of the glass with apple cider. I would also recommend leaving a little space for ginger ale. Then just drop those cherries on top.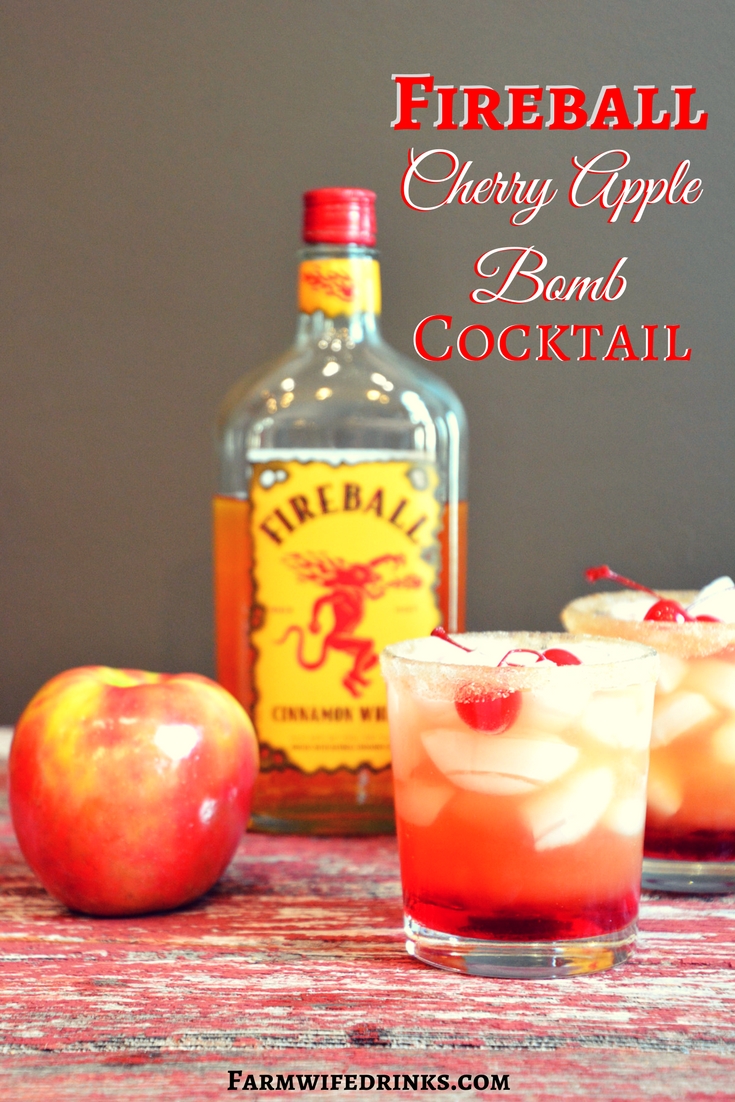 Finally just give the glass a big stir and enjoy!
Check out other great recipes at Weekend Potluck!
Affiliate links were used in this post. This means I could make a commission off the links in this post.