Color-themed punches make every party better. This green punch is perfect for any party. Kids will drink it up and adults can add a little rum without anyone knowing!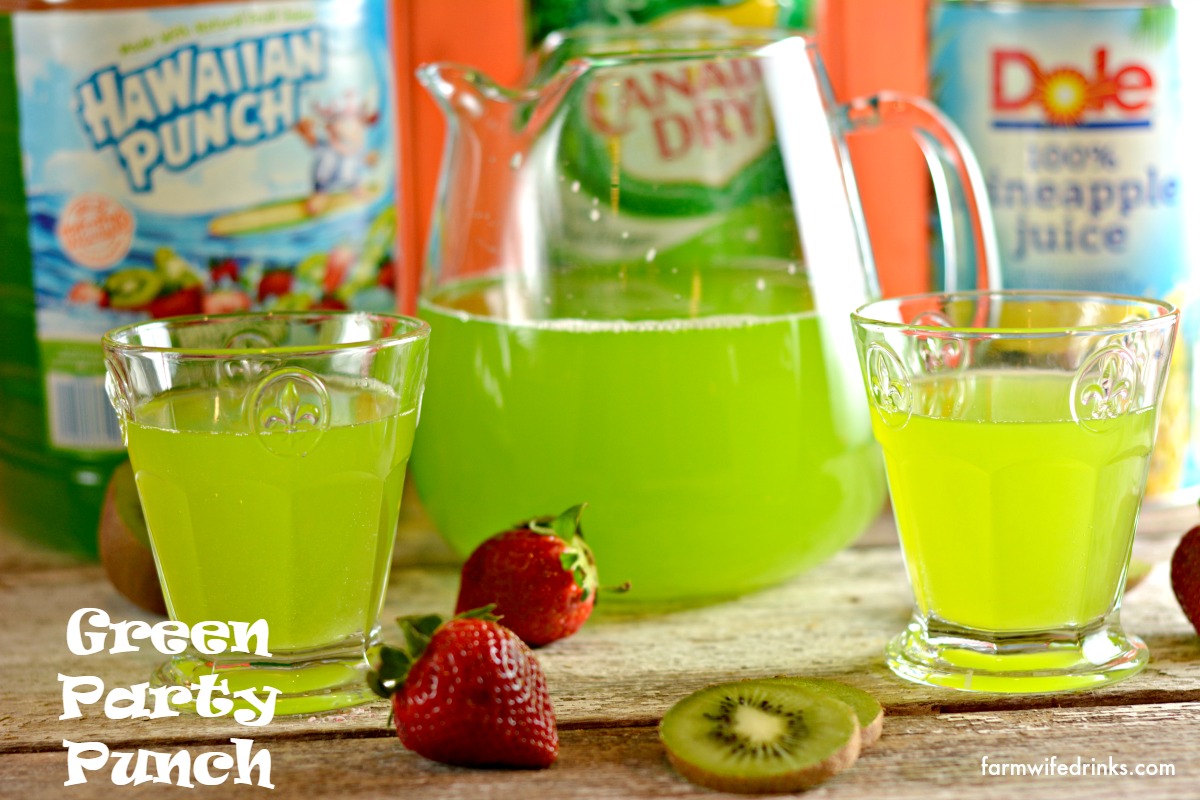 The thing about making fun drinks is that your kids will want them too. Which is why I am constantly trying to come up with fun kid drinks. This green punch recipe is easy to make and fun for the kids to drink. To be honest, it is also good enough for parents to drink too. With spring getting closer, this green drink is perfect for Easter, Mother's Day and BBQ cookouts. The kids will feel special having a fun, springy punch for themselves.
What is in green punch?
I have to admit, the base to a lot of my kid-friendly drinks tends to be one of two things: Kool-Aid or Hawaiian Punch. Mainly because they come in fun colors that kids like. It makes my life easier. My daughter's cheer squad uses green and black for their squad colors. My son's swim team is orange and blue while his school teams are blue and white. All of these are difficult to do with the exception of orange.
This green punch recipe is a simple three-ingredient recipe including:
Green Hawaiian Punch - The green berry rush Hawaiian Punch is the perfect green base for a fun green punch recipe that is perfect for spring parties and fall Halloween parties.
Pineapple juice - A big old can of pineapple juice blends with the flavors of the green berry rush Hawaiian Punch.
Ginger Ale - As in many of my recipes, ginger ale is my go-to lemon-lime soda of choice.
Easy ingredients you should be able to find in most grocery stores.
How to Make Green Punch Recipe?
The recipe can be scaled to make almost two gallons to as little as you need, even by the cup. It is all about ratios. Three parts Hawaiian Punch, one part pineapple juice, and one part ginger ale. Basically. Give or take, but the 3-1-1 ratio will get you a fun, green kiddie cocktail treat.

Serving the punch could be in a large punch bowl, but I have found using a large drink dispenser easier and ultimately cleaner for everyone involved, especially the kids and your counter and floor. If you don't have one, get one. You will thank me.
Great Party Punch Recipes
Looking for a brighter green punch recipe? This Grinch punch doesn't have to be just for Christmas!
Grinch Punch
This bright green Grinch punch was a great combination of flavors. A little red sugar on the rim of the glass and this festive Christmas punch was loved by kids and adults alike.
Check out this recipe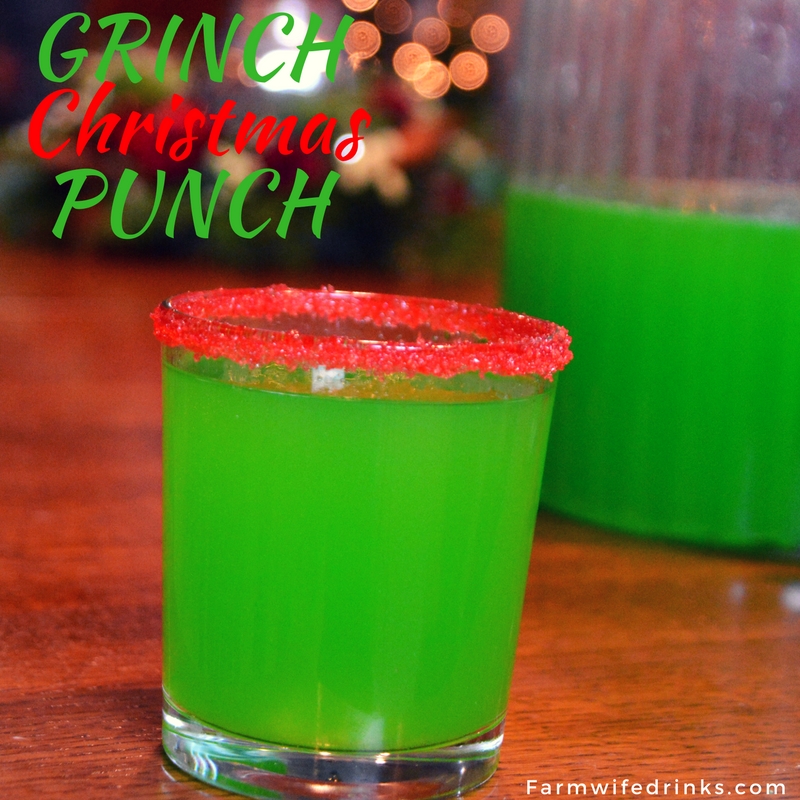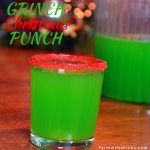 Other great punch recipes include:
Lime Green Sherbet Punch
Green sherbet punch is a lime flavored green punch combining lemon-lime Kool-Aid, pineapple juice and sprite with lime sherbet for a fun and flavorful drink. #Sherbet #Greendrinks #GreenPunch #Mocktails
Check out this recipe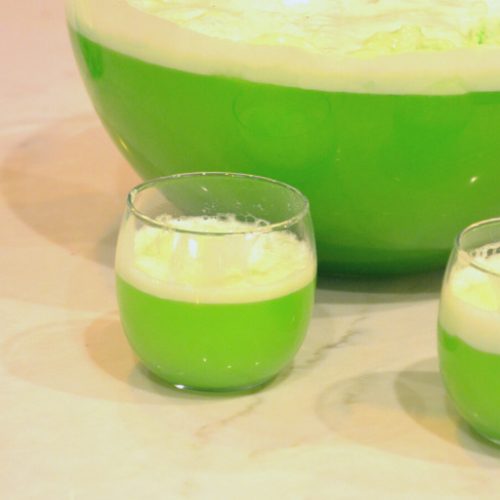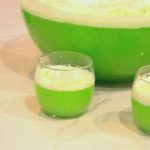 Orange Sherbet Punch
Orange punch can be the sweet combination of orange sherbet, vanilla ice cream with orange Hawaiian Punch and a bit of Sprite to give it a little fizz to create this fun creamy orange sherbet punch.
Check out this recipe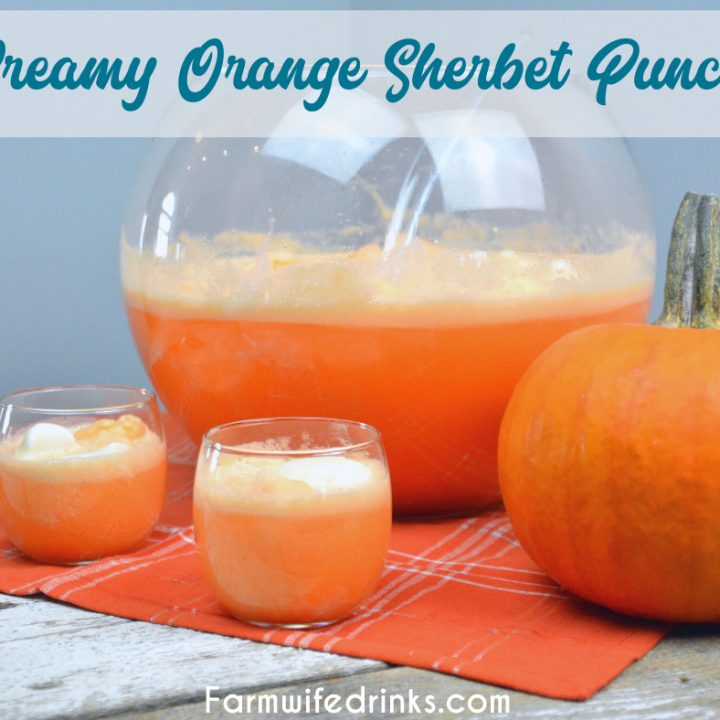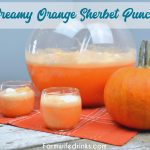 The Best Punch Recipe
This is the best punch recipe. It combines pineapple, orange and lemon flavors for an addicting drink for any party.
Check out this recipe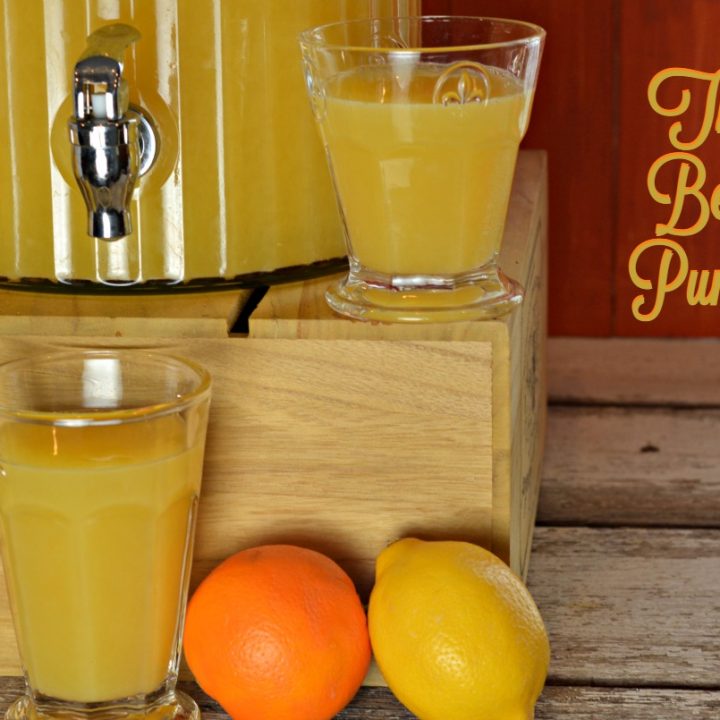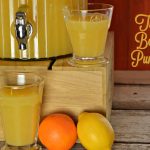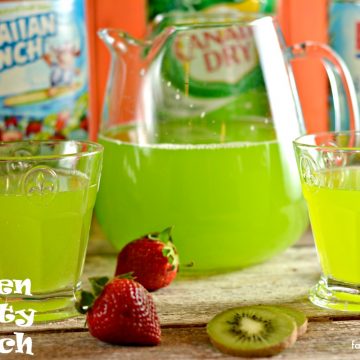 Green Punch
Looking for an easy green punch? This 3-ingredient green punch recipe is easy to make with Hawaiian punch, pineapple juice, and ginger ale, perfect at a green-themed party.
Print
Pin
Rate
Ingredients
1

gallon

green berry rush Hawaiian Punch

46

ounces

pineapple juice

1

liter

ginger ale
Instructions
Chill all three ingredients.

Mix all the ingredients together, stir to combine and serve.
Nutrition
Calories:
173
kcal
|
Carbohydrates:
43
g
|
Protein:
1
g
|
Fat:
1
g
|
Saturated Fat:
1
g
|
Polyunsaturated Fat:
1
g
|
Monounsaturated Fat:
1
g
|
Sodium:
15
mg
|
Potassium:
346
mg
|
Fiber:
1
g
|
Sugar:
36
g
|
Vitamin A:
6
IU
|
Vitamin C:
10
mg
|
Calcium:
31
mg
|
Iron:
1
mg
Latest posts by Leah Beyer
(see all)