Looking for an easy apple pie shot recipe? Look no further! This recipe is simple and fast, and it tastes just like apple pie. All you need is a handful of ingredients and a cute shot glass. Let's get shaking!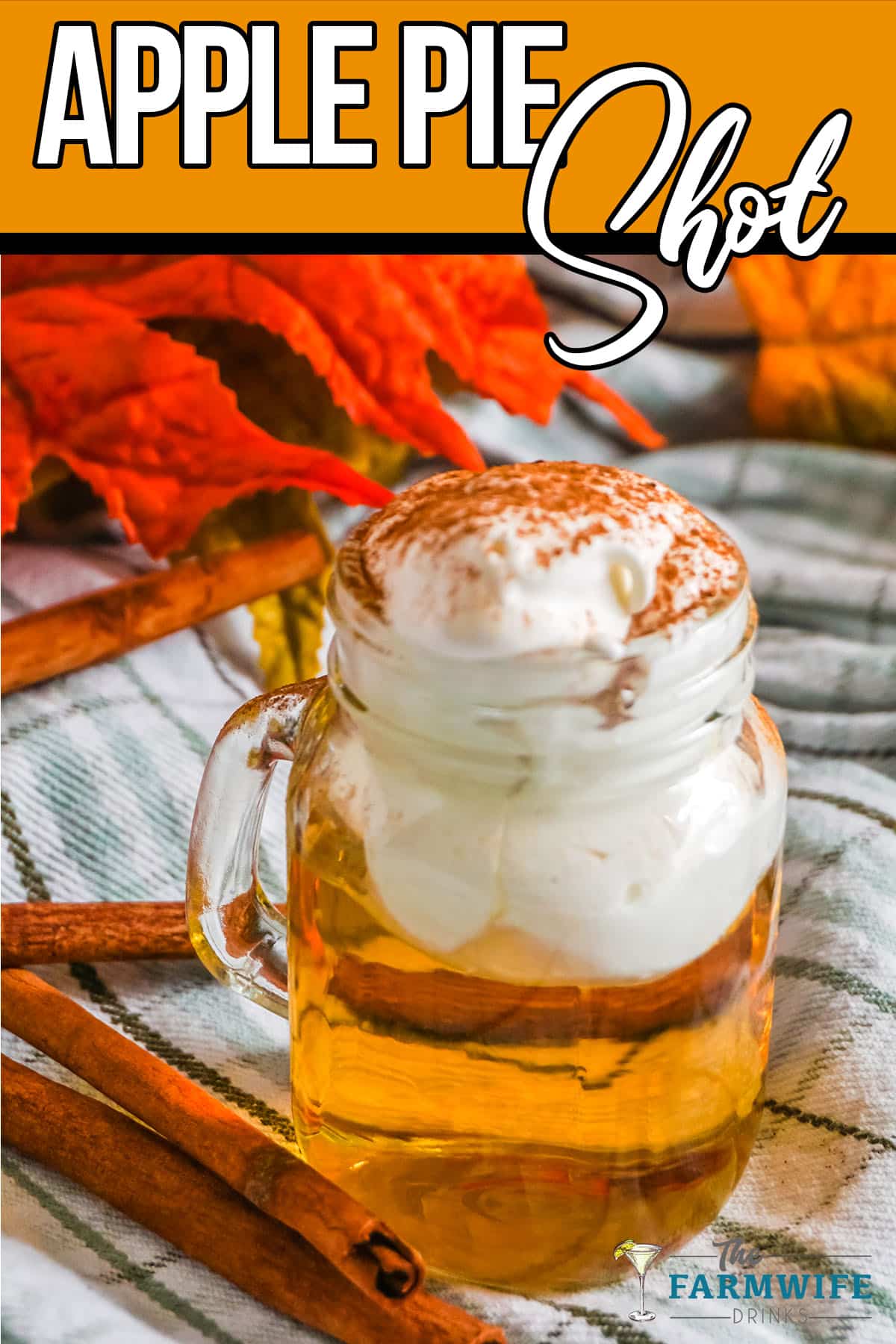 This easy apple pie shot recipe is perfect for any occasion! Whether you're celebrating a holiday, hosting a party, or just looking for something special to add to your evening, this drink will be sure to please.
It pairs perfectly with the flavors of fall and winter but can also be enjoyed year-round. Plus, it's so simple that anyone can make it in just minutes!
This delicious apple pie shot goes great with all kinds of food. Try serving it alongside traditional pies like pumpkin or pecan for an extra treat during the holidays.
It also pairs nicely with other treats such as caramel apples or cinnamon rolls for an after dinner treat.
For savory dishes, pair it with roasted chicken or pork chops for a unique flavor combination that everyone will love.
No matter what you serve this shot with, one thing's certain - you won't regret giving this easy recipe a try!
Jump to:
Ingredients for an Apple Pie Shot
As with anything, there are some ingredients required to get the flavor you're looking for. The ingredients I used for the apple pie shot are:
Apple Juice
Vanilla Vodka
Cinnamon Whiskey
Whipped topping
Cinnamon
See the below recipe card all the way at the bottom of the post for the exact quantities.
Instructions to Make an Apple Pie Shot
In a cup of ice, add in apple juice, and the vodka.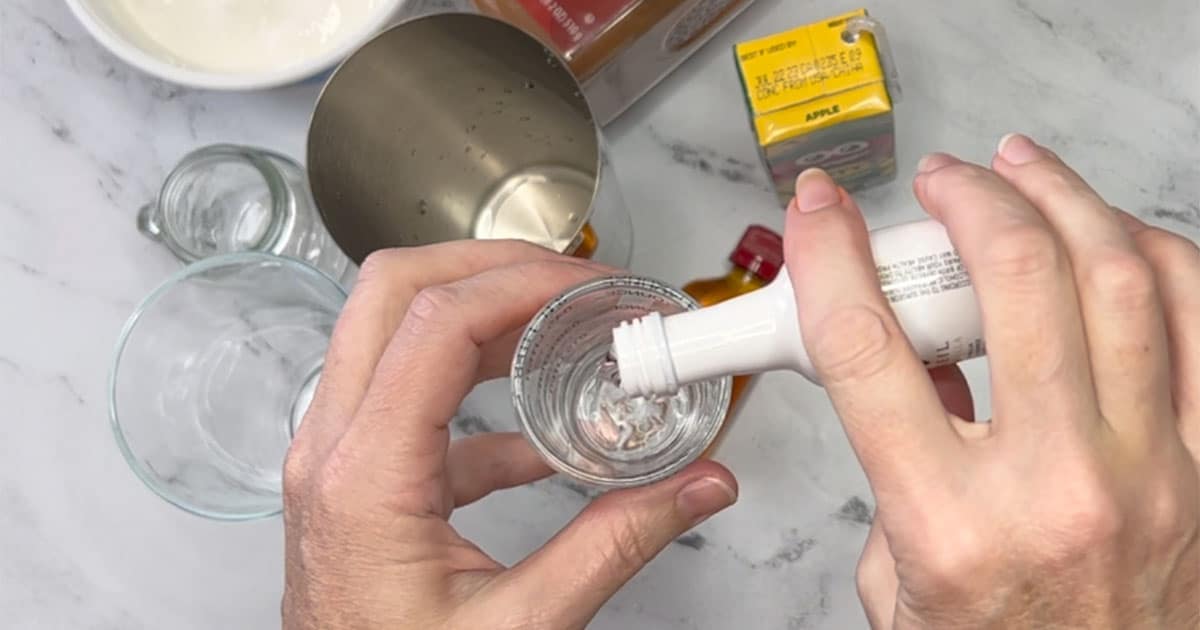 Add the whiskey.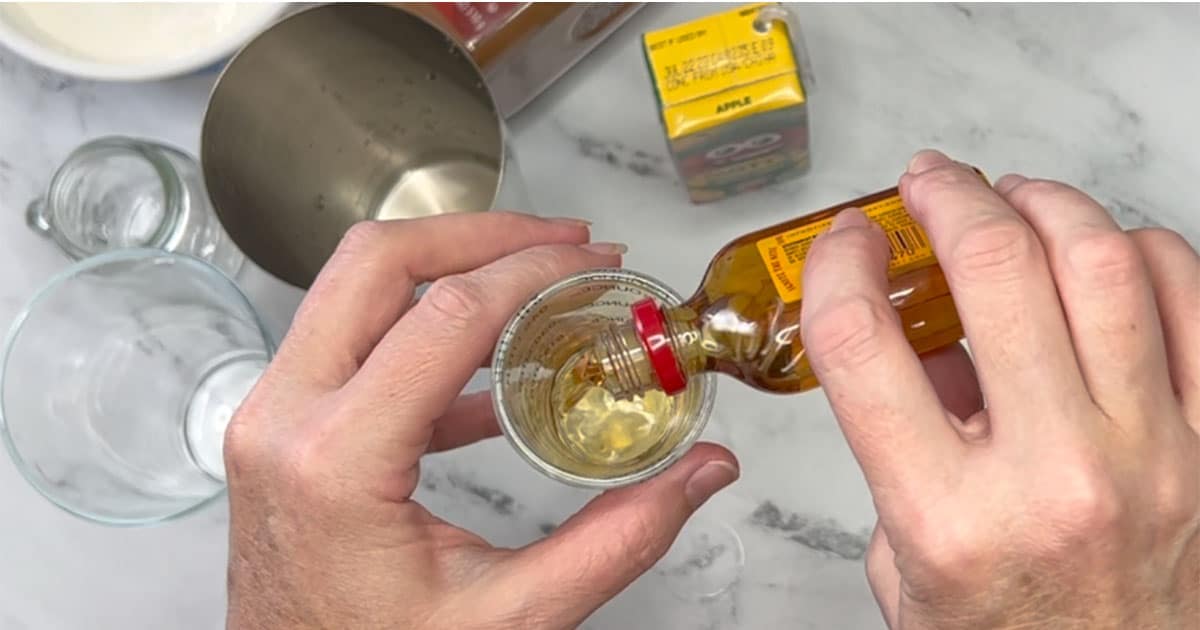 Top with shaker cup, shake for about 10 seconds, and pour into desired small glass or shot glass.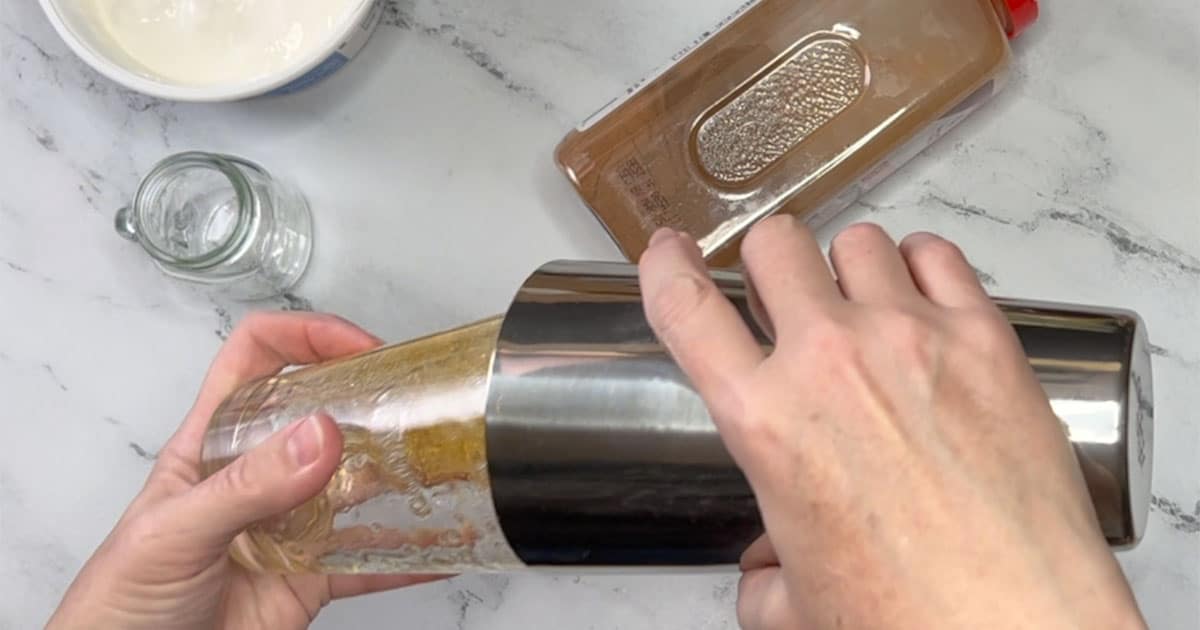 Top the shot with whipped cream and a sprinkle of cinnamon.
Is This a Vegan Shot Recipe?
This easy apple pie shot recipe is not vegan as written, as it contains whipped cream, which is a dairy product.
For a vegan alternative, you could substitute the whipped cream for a plant-based whipped cream or even just a splash of coconut cream stirred with some sugar.
Is This a Gluten-Free Shot Recipe?
This apple pie shot is gluten free! All of the ingredients used are naturally gluten free and don't contain any wheat or other grains with gluten.
So if you're looking for a delicious treat that everyone can enjoy regardless of dietary restrictions, this apple pie shot is definitely a great option!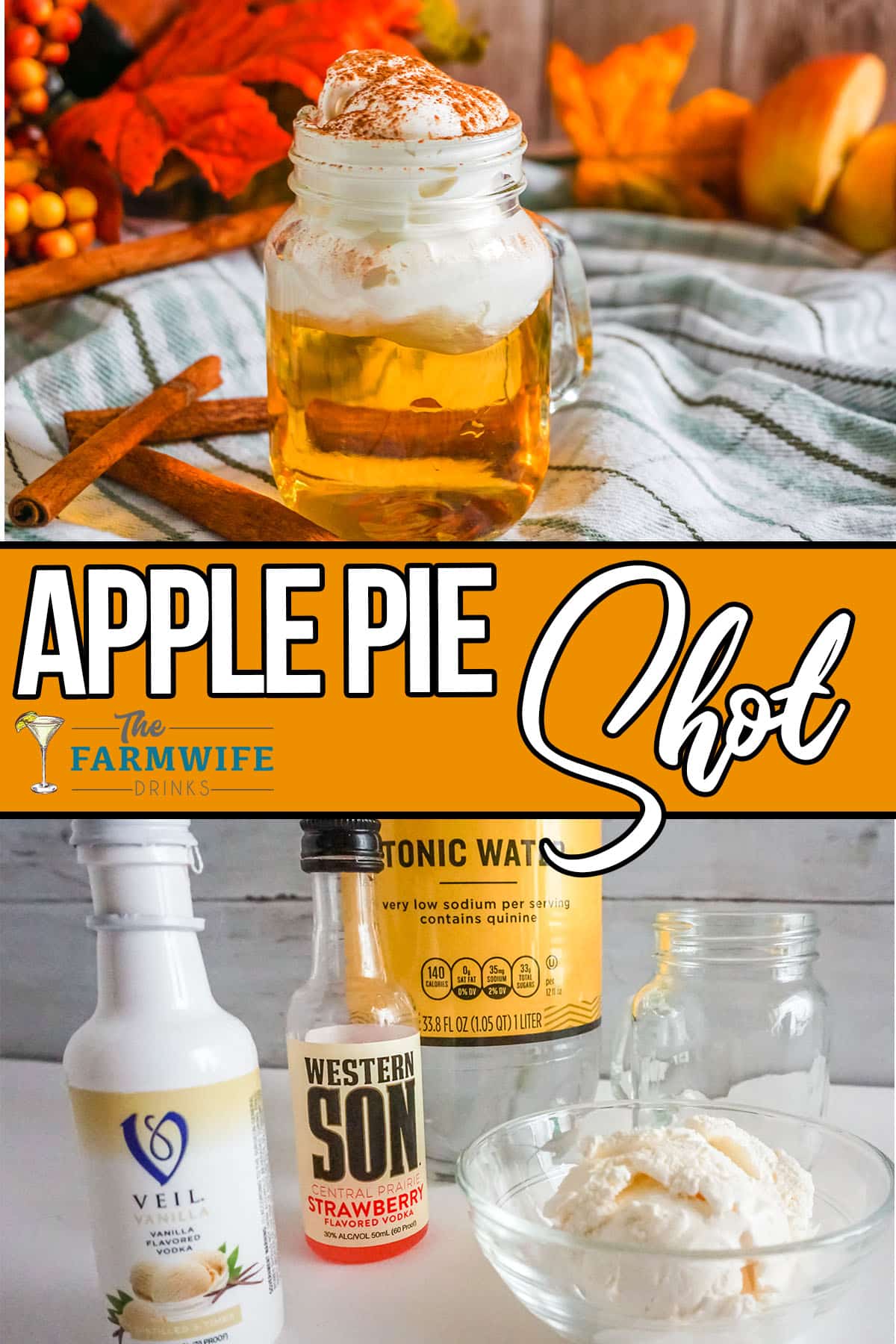 What Are Some Variations on Fruit-Flavored Shot Recipes?
Fruit-flavored shots are a great way to add some fun and flavor to your night. There are so many different kinds of fruit-flavored shots out there that the possibilities for experimentation and variety are almost endless! Here's just a few ideas:
Strawberry Daiquiri Shot - For this shot, combine equal parts of strawberry schnapps and white rum with a splash of lime juice.
Pomegranate Martini Shot - For this shot, combine pomegranate liqueur, fresh lemon juice, and simple syrup with vodka.
Mango Margarita Shot - This shot combines mango-flavored liqueur and lime juice with tequila.
Blueberry Mojito Shot - This shot combines blueberry schnapps, mint leaves, and simple syrup with white rum.
No matter what type of fruit-flavored shot you choose to make, your guests are sure to love it!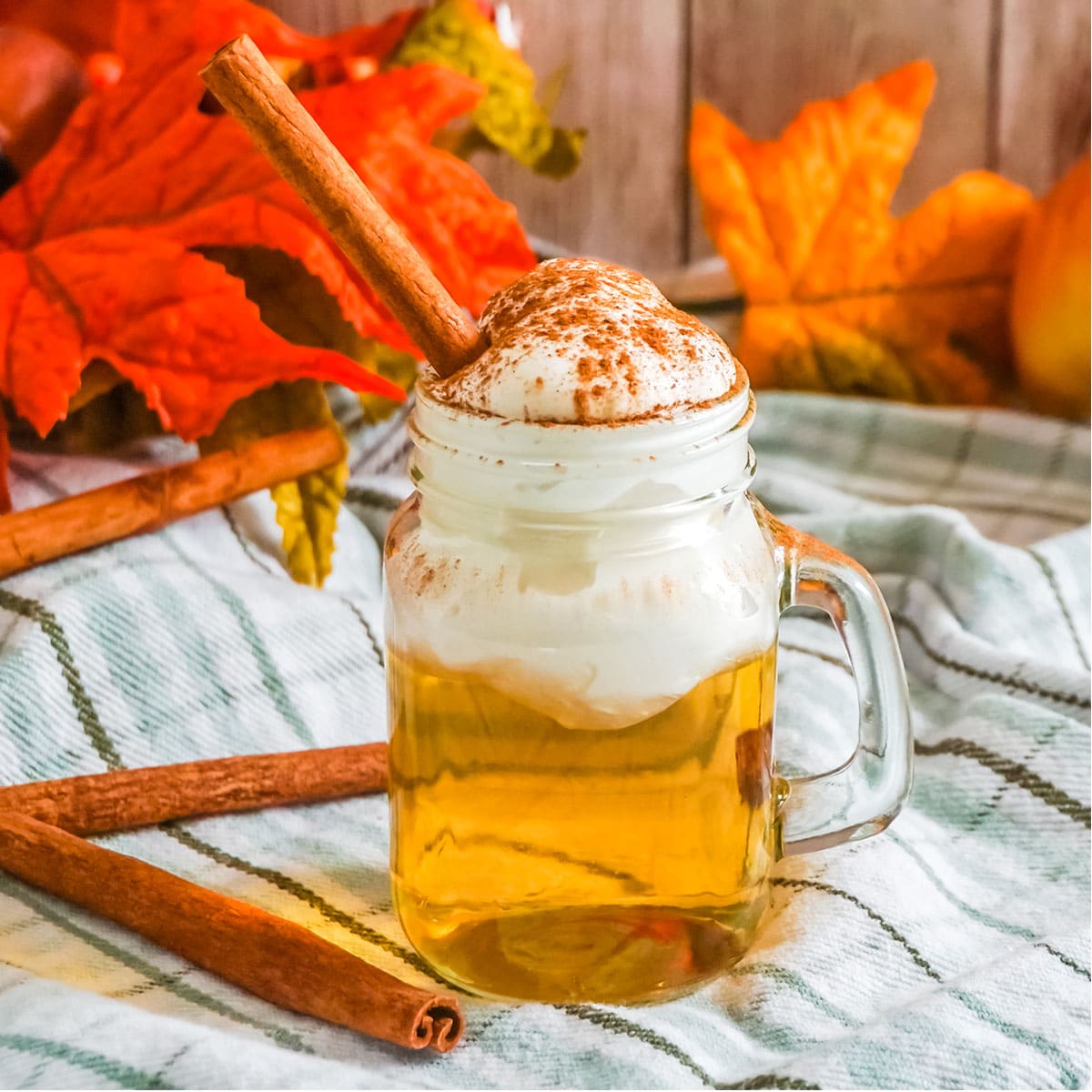 Tips for Making Stronger Cocktails
Start with high-quality ingredients and don't skimp on the spirits.
Use fresh juices, herbs, and spices to add layers of flavor.
Balance sweet and sour flavors by adding a bit of sugar or citrus juice where needed.
Consider using liqueurs for additional complexity.
Experiment with different combinations until you find something that works for your taste buds.
Use less ice in cocktails as it can dilute drinks too quickly.
Stir rather than shake when mixing drinks so they stay cold without watering down the alcohol content too much.
Add sweetness sparingly; if a drink tastes too sweet, add some bitters to balance it out.
Store all relevant ingredients together in one place so you have quick access when making drinks at home or behind a bar counter!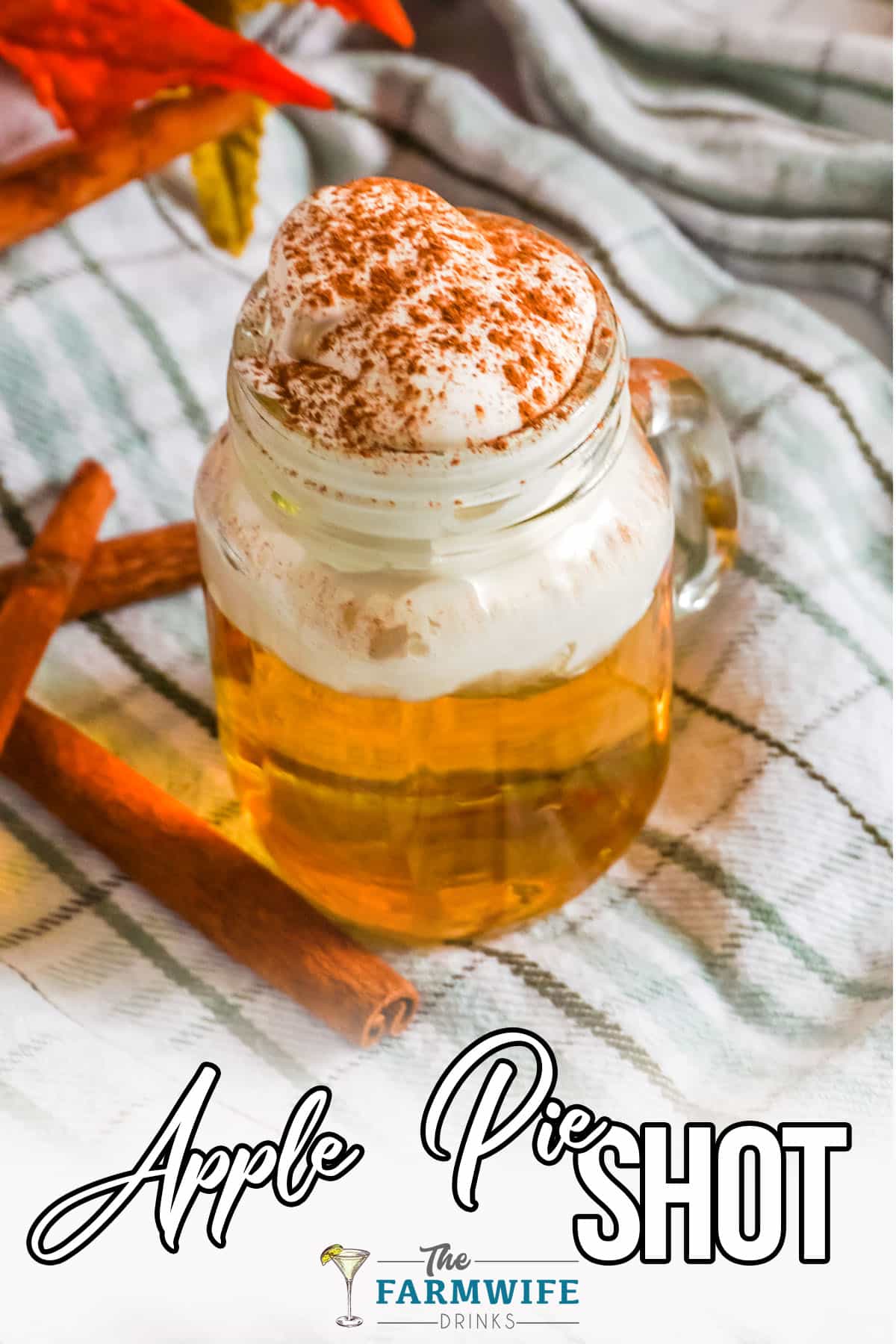 Tips for Making Chillier Cocktails
The heat of the summer can quickly make your cocktails warm. Here are a few tips for keeping your cocktails cool.
Freeze your Booze - Keep your vodka in the freezer in the summer. It will make your booze more syrupy but the cocktail ice cold.
Chill your Juices - Always have your mixers in the fridge. This means your juices too. Don't just keep your unopened juices on the shelf.
Refrigerate your Fruit - When using citrus, pop it in the fridge to chill it as well. It can act as ice cubes. While this recipe doesn't call for fruit, using frozen fruit instead of fresh fruit also helps keep drinks chilled.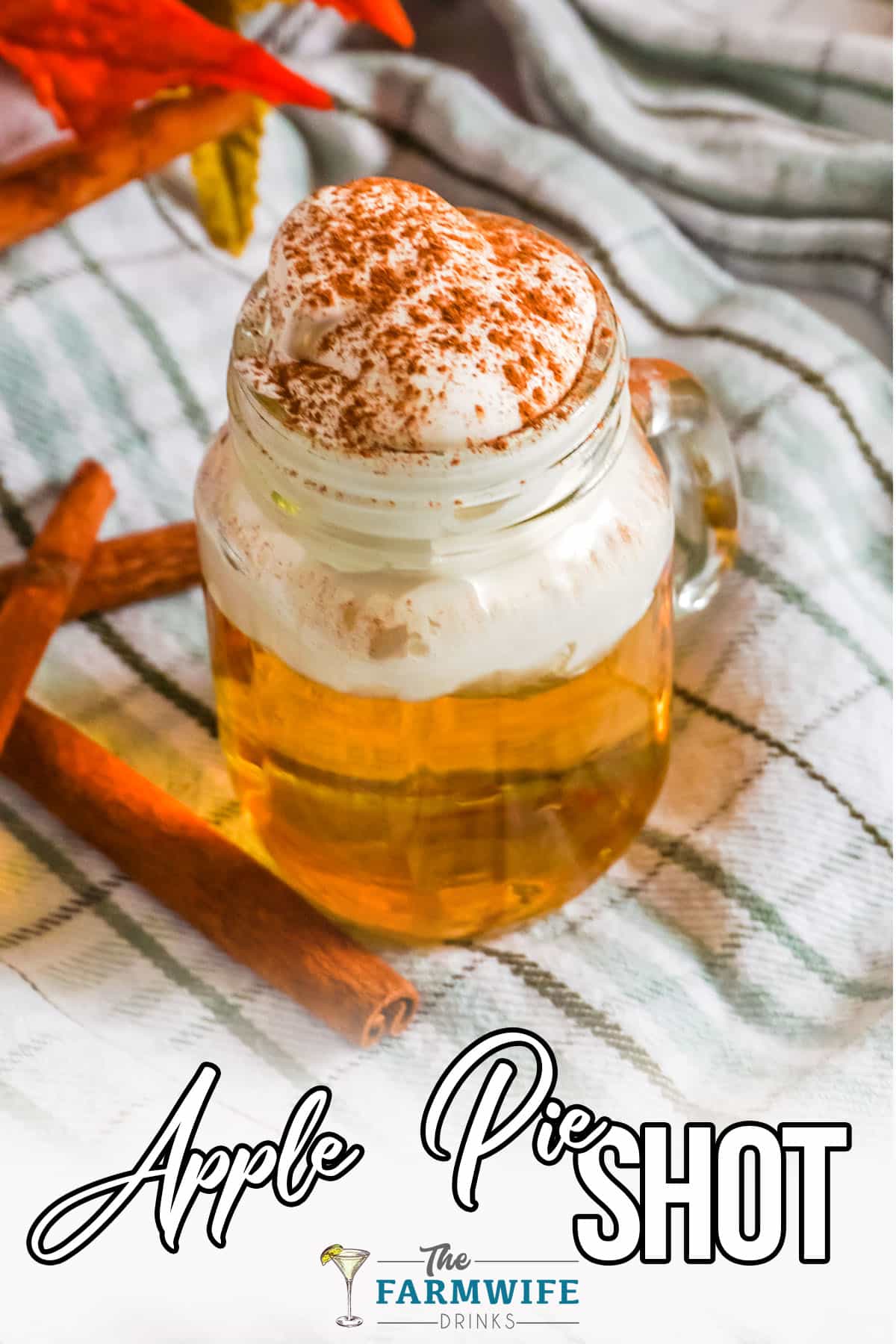 Home Bar Equipment
Having a well-stocked home bar with the equipment to make cocktails whenever you desire is important for the cocktail enthusiast. Build your bar for the perfect cocktail drinks with a few of my favorite items to make great drinks with great tools.
How to Store Cocktails
This cocktail is super easy to make, but you can make it ahead of time.
Refrigerating Leftovers - You can store leftovers of the apple pie shot in the fridge for up to three days. May not stay separated - and there's not a lot of it to start with, so there likely won't be a lot of leftovers but you could.
Freezing Leftovers - Frozen apple pie shot slushies can also be made with leftovers. Just pop the leftovers in a freezer bag and pull out later. This might be fun to do even if it's not just a shot.
More Fun Shot Recipes You'll Love
If you have a love of a good shot, you've come to the right place. I have been all about that little bitty drink lately. Just check these out!
Cherry Bomb Shot
This Cherry Bomb Shot has been paired down to two ingredients and is so easy and fast to make, you'll love it!
Check out this recipe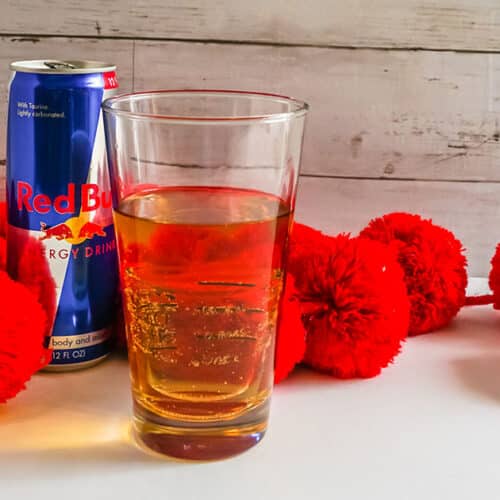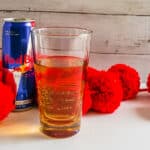 Hot Buttered Bourbon
An easy and warming treat to make, this hot buttered bourbon is an epic classic cocktail that you just have to try.
Check out this recipe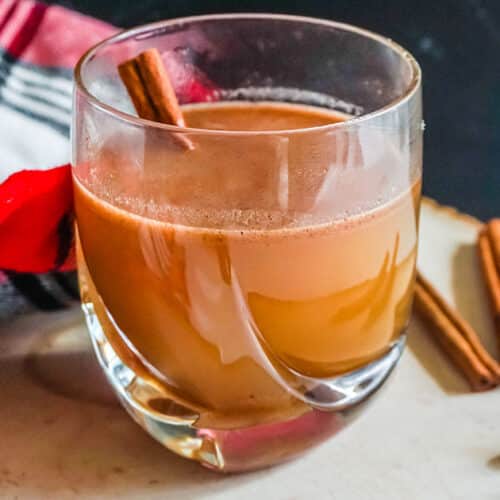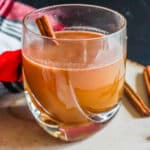 Blueberry Pie Shot
Easy and fun blueberry pie shot that you can make in minutes with a few simple ingredients. With a dollop of cream on top for fun!
Check out this recipe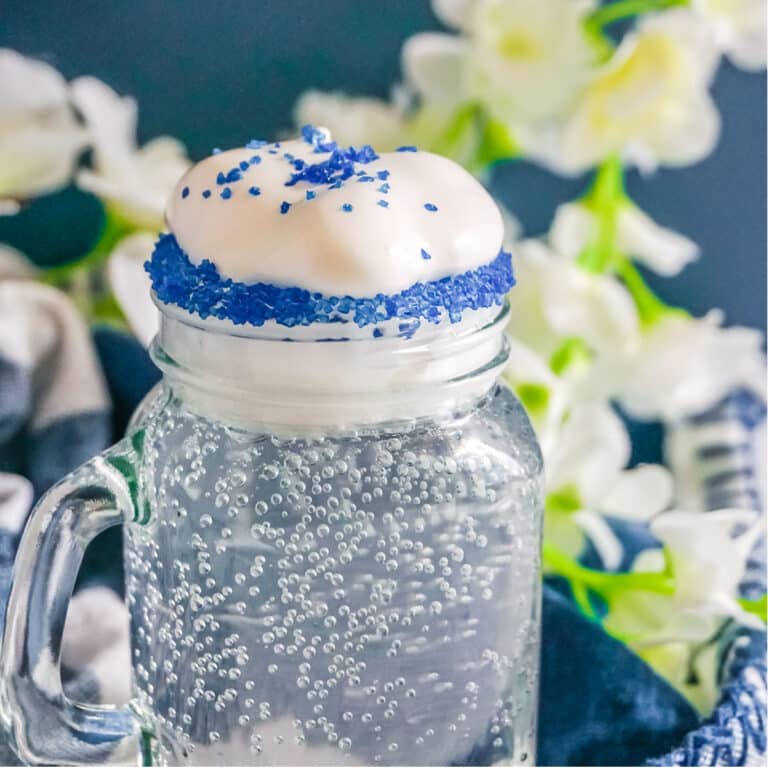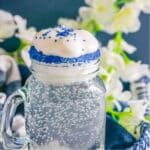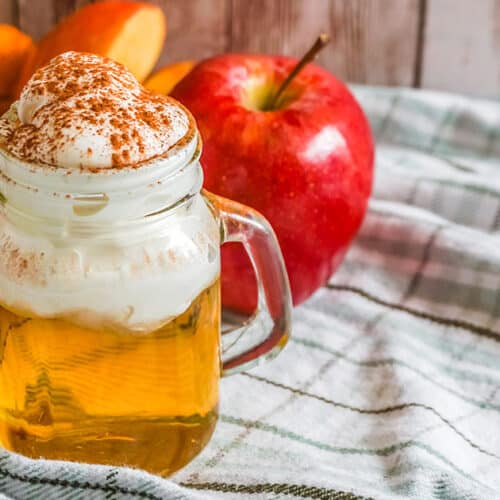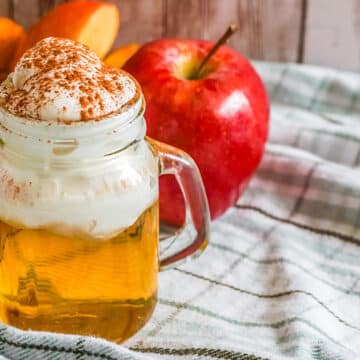 Apple Pie Shot
So easy and fun to make, this apple pie shot is a flavorful twist on a simple shot recipe that you're going to definitely enjoy!
Print
Pin
Rate
Ingredients
2

ounces

Apple Juice

½

ounce

Vanilla Vodka

½

ounce

Cinnamon Whiskey

1

tablespoon

Whipped Cream

1

teaspoon

Cinnamon

Sprinkle on top of Whipped Cream
Instructions
In a cup of ice, add in apple juice, vodka and whiskey.

2 ounces Apple Juice,

½ ounce Vanilla Vodka,

½ ounce Cinnamon Whiskey

Top with shaker cup, shake up for 10 seconds. and pour into desired small glass or shot glass.

Top the shot with Whipped cream and a sprinkle of cinnamon.

1 tablespoon Whipped Cream,

1 teaspoon Cinnamon
Nutrition
Serving:
1
g
|
Calories:
111
kcal
|
Carbohydrates:
9
g
|
Protein:
0.3
g
|
Fat:
1
g
|
Saturated Fat:
1
g
|
Polyunsaturated Fat:
0.1
g
|
Monounsaturated Fat:
0.3
g
|
Cholesterol:
3
mg
|
Sodium:
3
mg
|
Potassium:
73
mg
|
Fiber:
1
g
|
Sugar:
6
g
|
Vitamin A:
37
IU
|
Vitamin C:
1
mg
|
Calcium:
29
mg
|
Iron:
0.2
mg
Latest posts by Chantal Kirkland
(see all)