Orange Creamsicle milkshakes are refreshing, orange flavored milkshake, reminiscent of the orange push-ups we ate all summer long growing up. My kids love orange pop, orange popsicles, orange jello... you get my point. An orange creamsicle milkshake are always a hit when I make up a batch.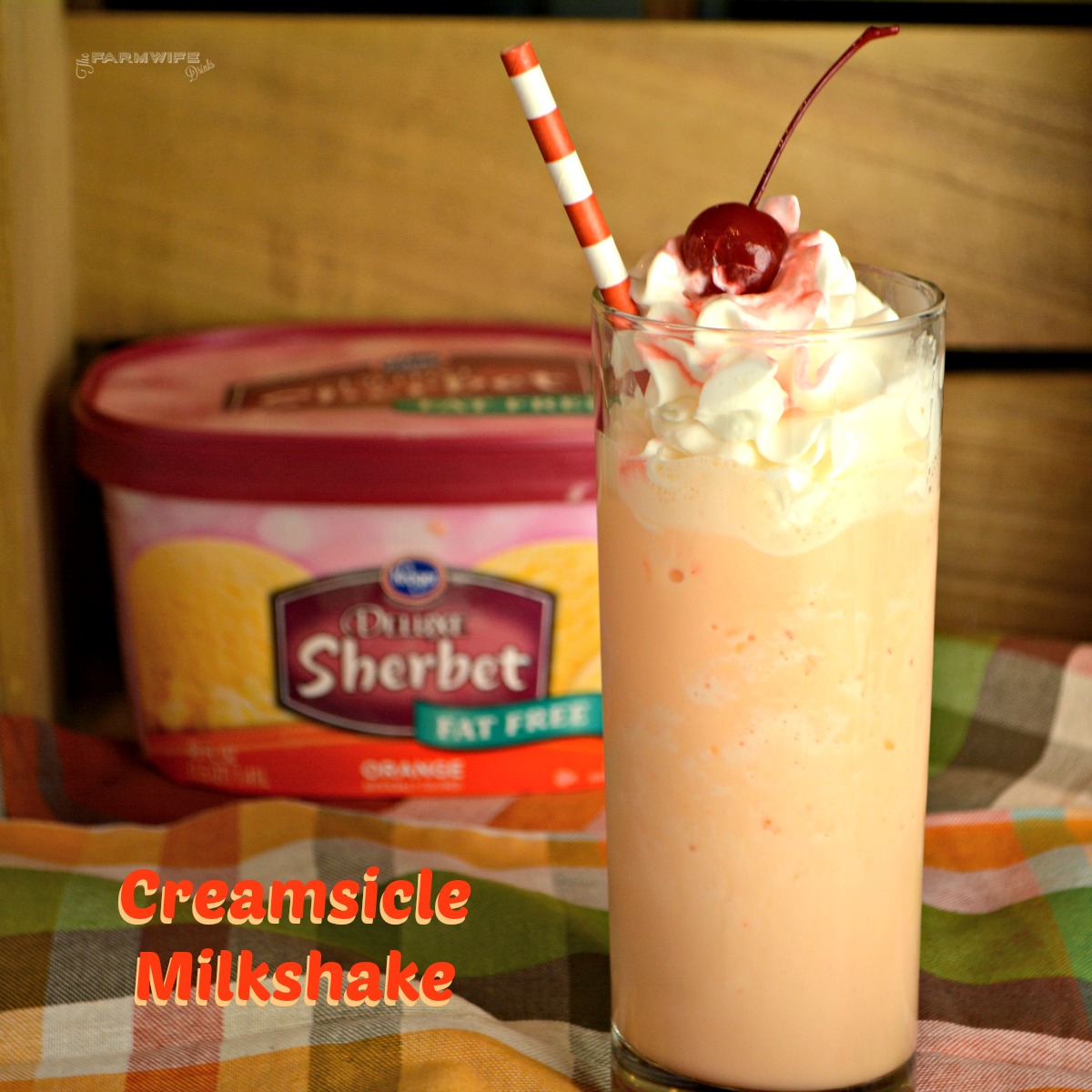 The things I remember about childhood seem to revolve around food. When I made this orange creamsicle milkshake the other night, it was like I was a 10 year old again running around the backyard with an orange push up in my hand. Man, I loved those push-ups. By far one of my favorite items from the Schwan's man. Plus, this is super easy to make.
Orange Creamsicle Milkshake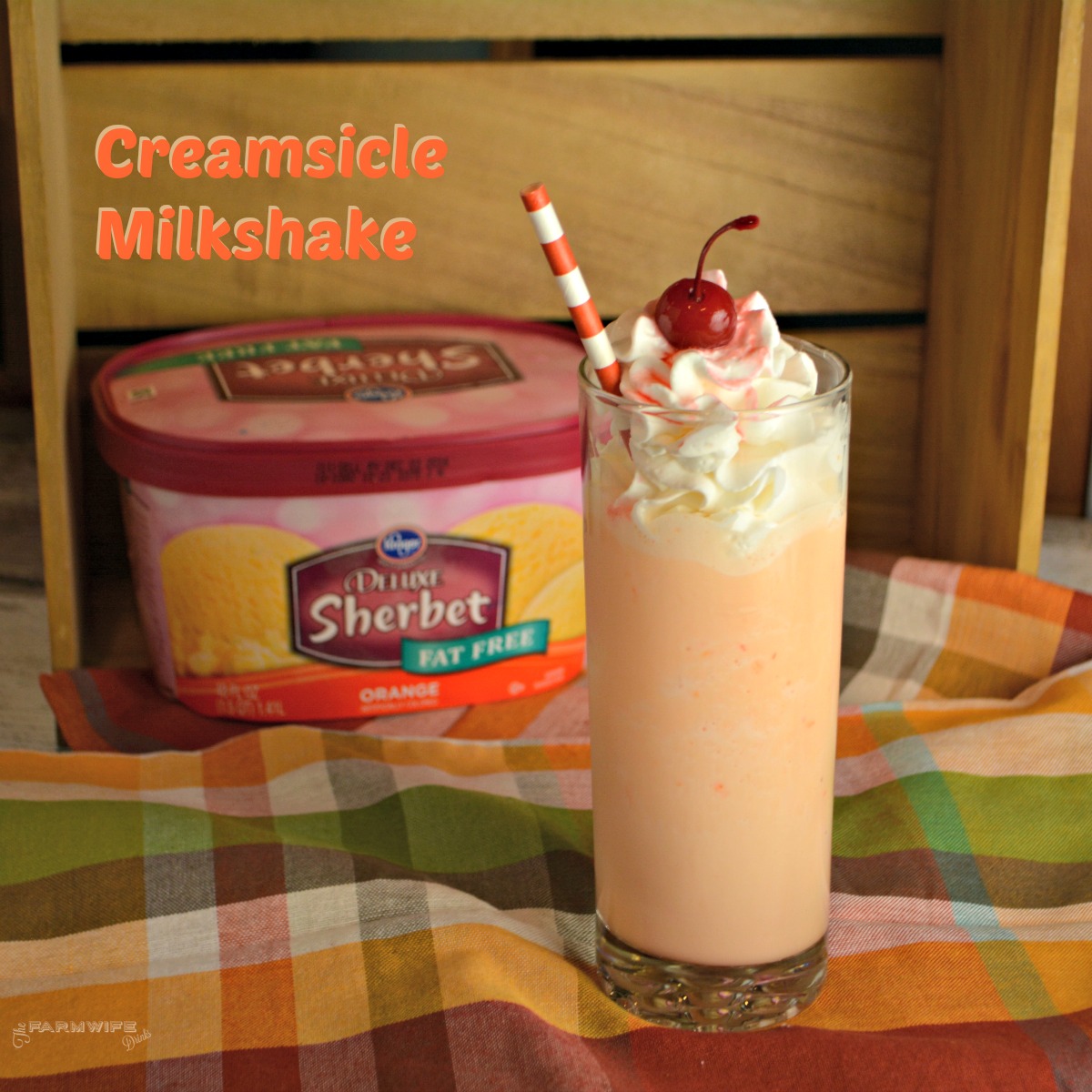 To make the orange creamsicle milkshake, you need two big scoops of orange sherbet and one scoop of vanilla ice cream plus milk. Combine it in the blender and let the magic happen. Blend up the ice cream until you are in a creamy, orange mixture.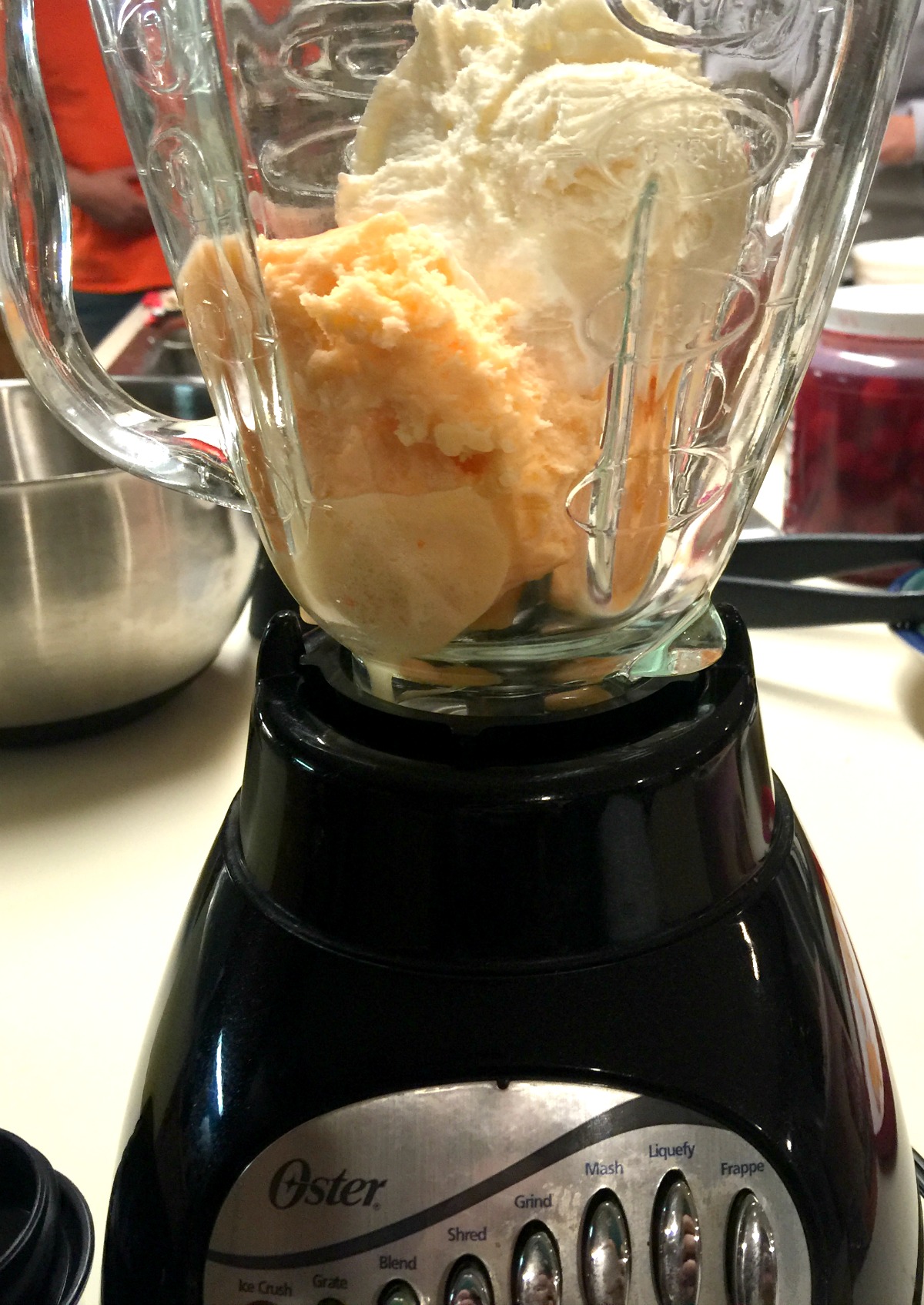 I have overused the power blender we got on our wedding registry. I finally broke down and bought one of those fancy Ninja blenders
. Complete game changer. I should have bought a new blender years ago. If you are struggling with your blender, invest now in a new one. It will be a milkshake making dream come true.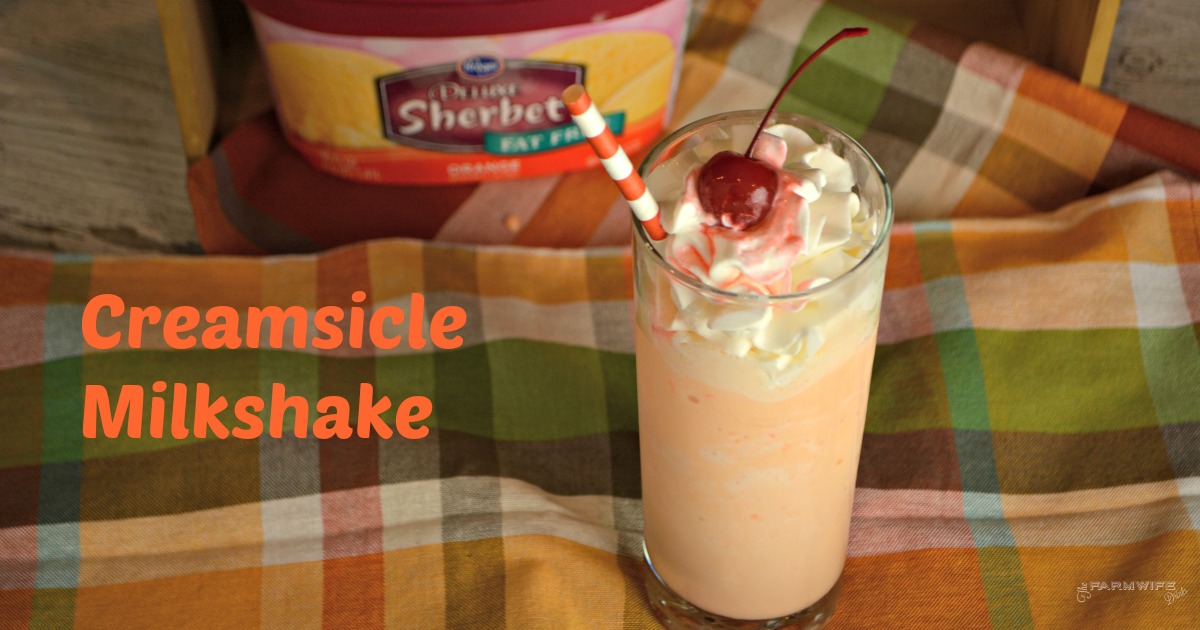 A milkshake isn't a milkshake without a big dollop of whip cream and a cherry. If you are going to pull out the blender and make a mess, you might as well go all in with it. Get the can of redi-whip out and your maraschino cherries. Go ahead. Eat a few or take a spray of whip cream straight into the mouth. You know I did.

Don't like the flavor of orange creamsicle milkshakes? No problem, just buy another flavor of sherbet you do like. I know this is not following the rules perfectly, but substitutes are acceptable when it comes to milkshakes.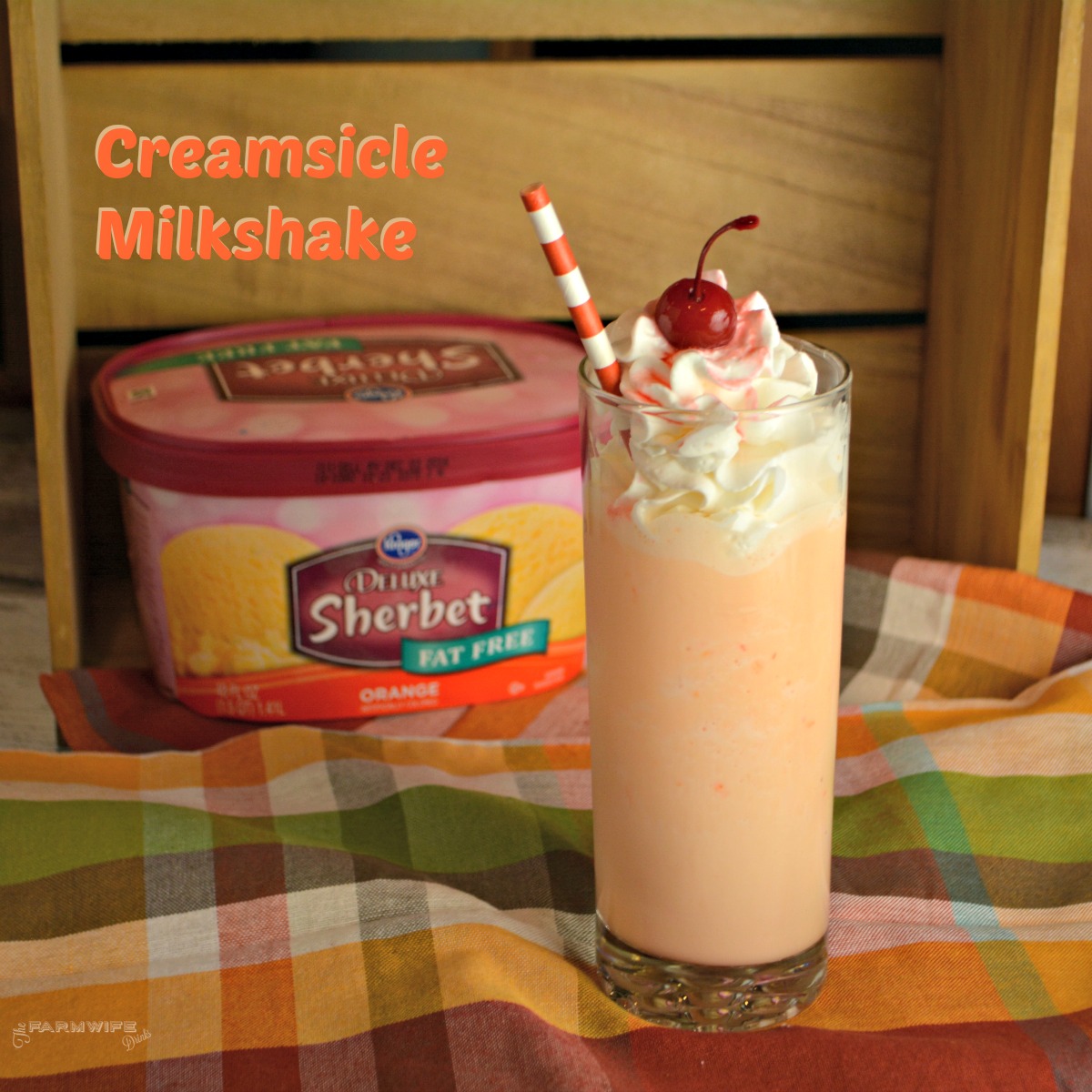 Go ahead, pull the blender out. You know you want to make these, even if it is still freezing cold outside.
Orange Crush Shirley Temple and Orange Punch - Creamy Orange Sherbet Punch are also two popular orange drinks on Farmwife Drinks!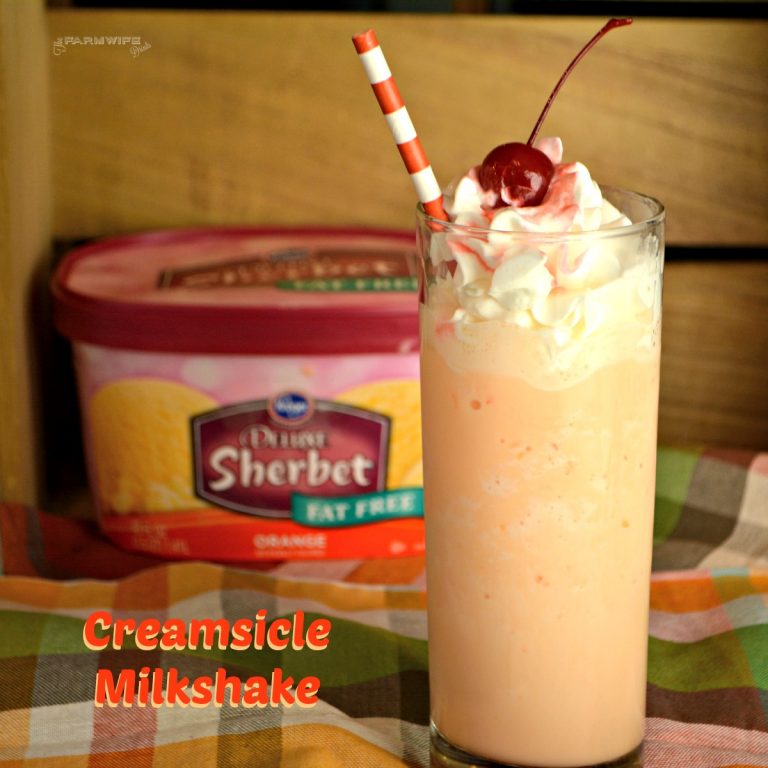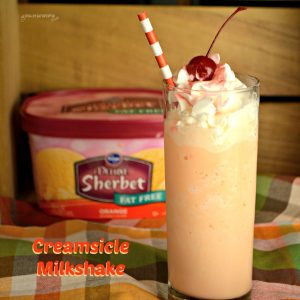 Orange Creamsicle Milkshake
Orange Creamsicle milkshakes are refreshing and reminiscent of the orange push-ups we ate all summer long growing up.
Print
Pin
Rate
Ingredients
2

scoops or about 6 ounces of orange sherbet

1

scoop or about 3 ounces of vanilla ice cream

⅓

cup

of milk

Whipped Cream

Maraschino cherries
Instructions
Combine the ice creams and milk in a blender.

Blend together till ice creams are completely combined.

Pour into a tall glass and top with whipped cream and a cherry.
Find other great recipes over on the Weekend Potluck.
Latest posts by Leah Beyer
(see all)