Everyone needs a Christmas cocktail. If you are on the hunt for you signature Christmas cocktail, look no further than this combination of vanilla, mint, and coffee flavors that make this White Christmas cocktail recipe a perfect drink for the Christmas season.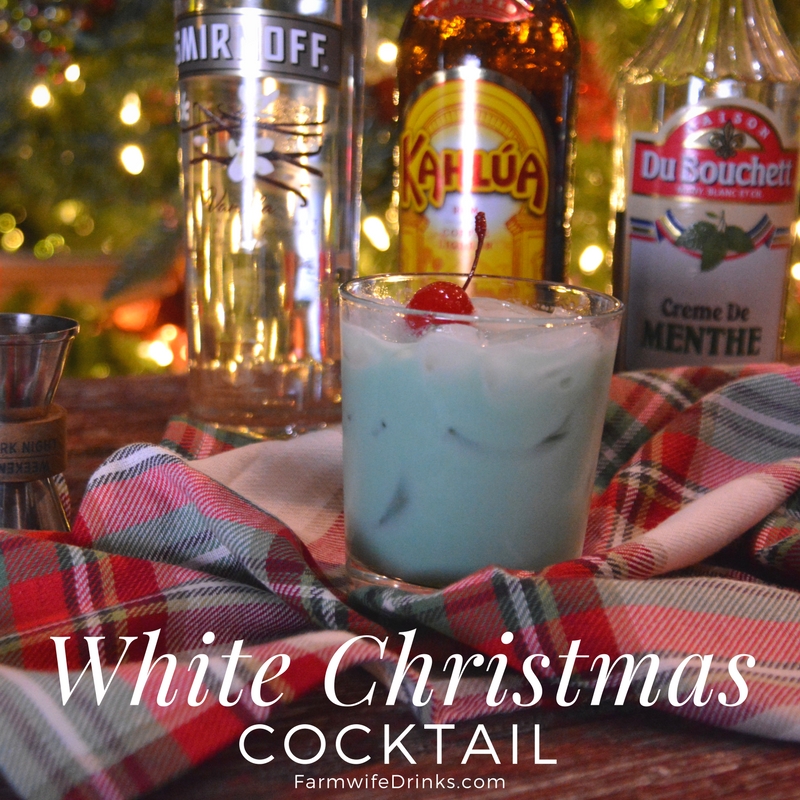 Seriously, a drink that looks and tastes like Christmas should taste!
White Christmas Cocktail
I have shared my grasshopper recipe before, so having creme de menthe on hand is a given for a person like me who has a family obsessed with grasshoppers. Because of this, I have really been trying to develop a cocktail for the creme de menthe. This cocktail is just what you need when you want a non-ice cream dessert drink for the holidays.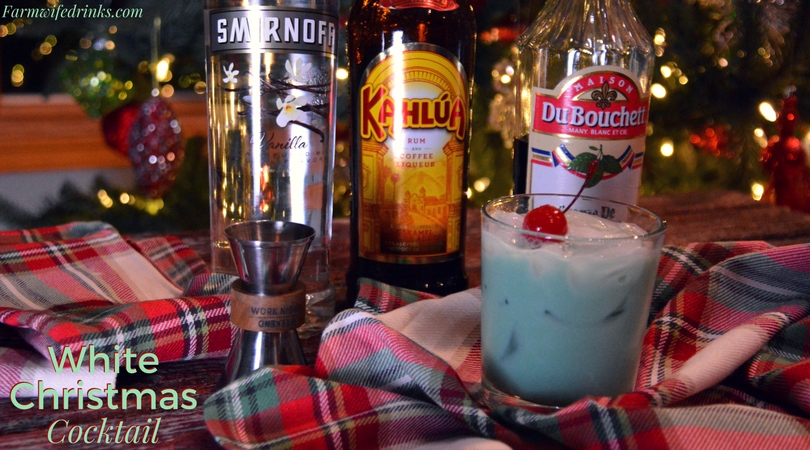 Start by filling a cocktail shaker with ice. Fill the shaker with creme de menthe, Kahlua, vanilla vodka, and cream. Give it a few good shakes and then pour over a cocktail glass full of ice.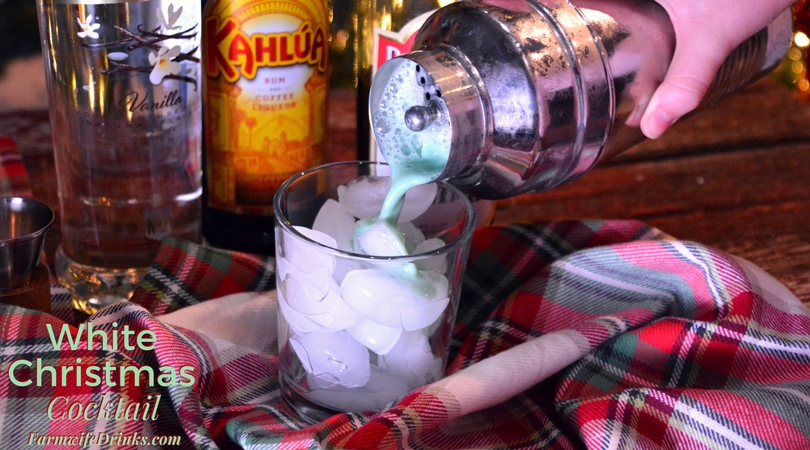 To make it even more festive, I decided this cocktail needed to be topped off with a cherry on top. Especially if you want to get the Christmas colors all in one glass. Isn't this White Christmas cocktail such a pretty little cocktail.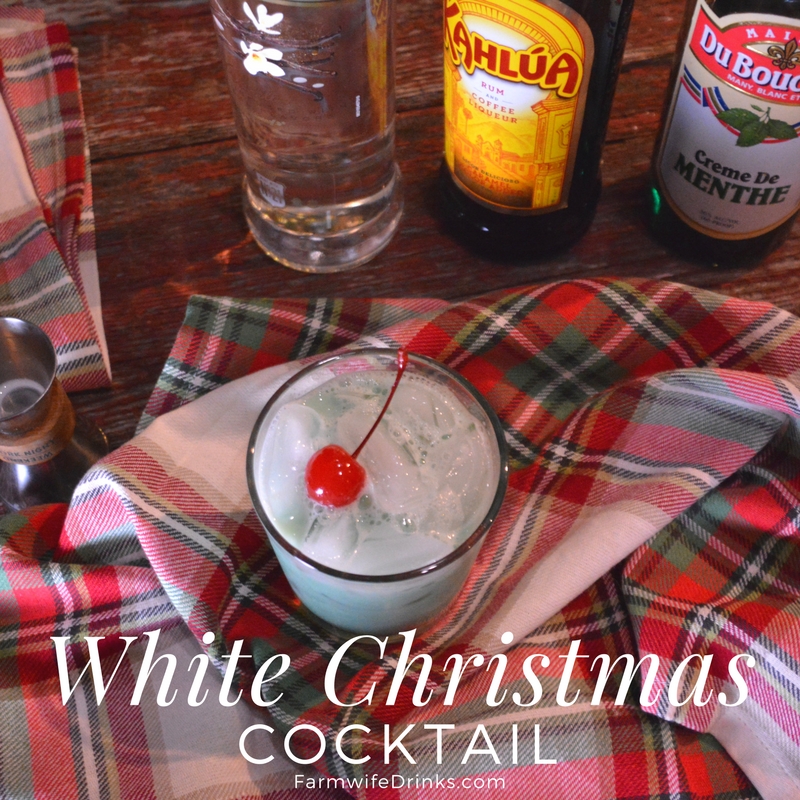 The flavor combinations are truly heavenly. If you are a person who loves mint anything you will love this cocktail. If you love a White Russian, this drink will be for you. Even those folks who love a peppermint mocha will really enjoy this cocktail.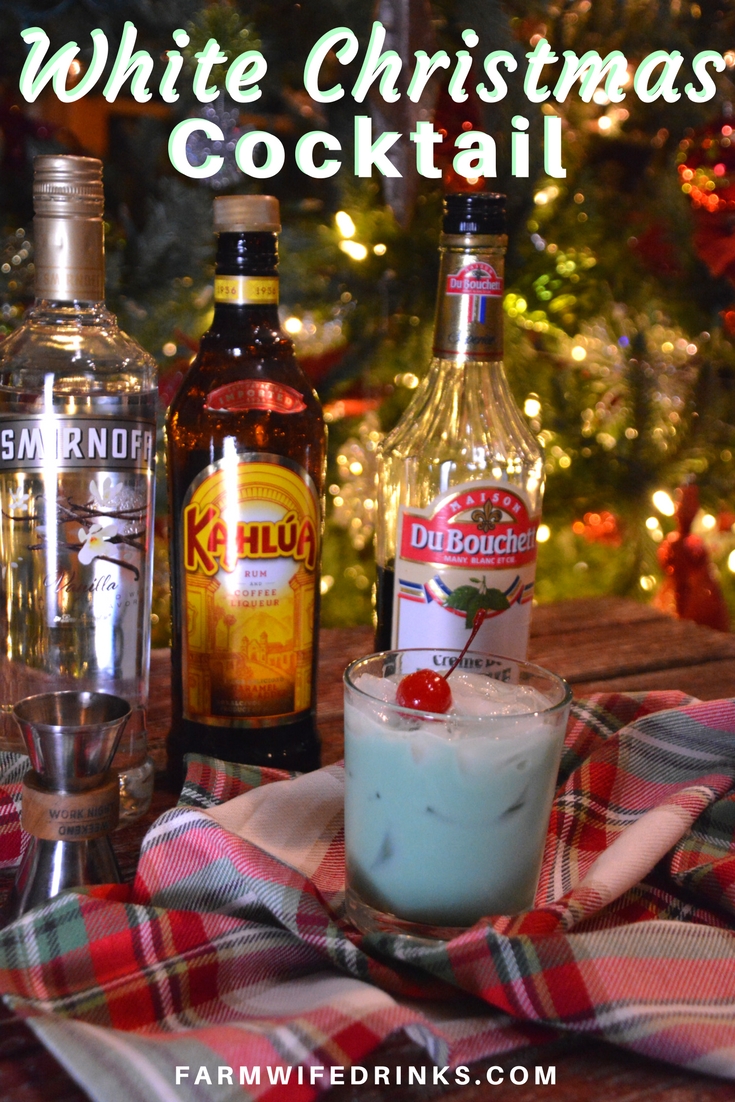 If you aren't a big fan of Kahlua, you could make a quick substitute with chocolate liquor. This cocktail is a sweeter cocktail, so know that if you aren't a fan of sweet cocktails.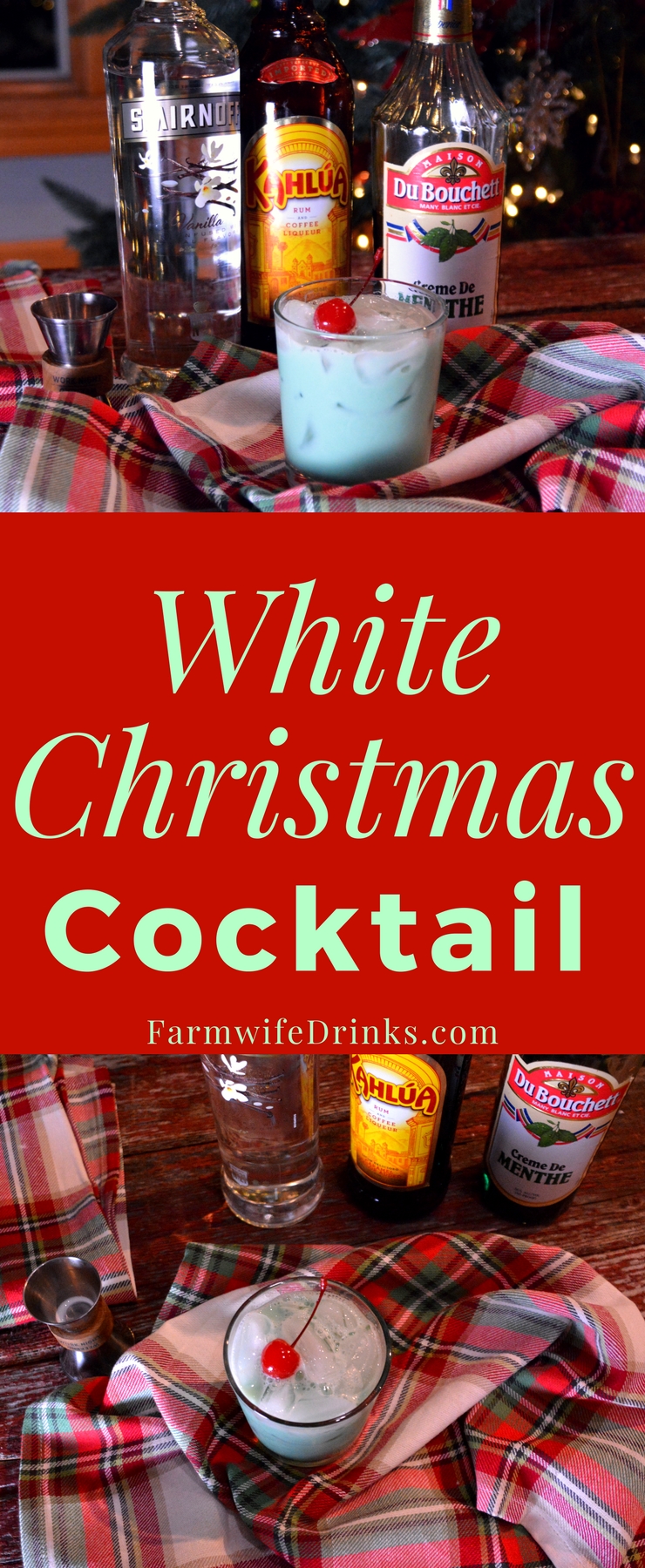 (Amazon AFFILIATE LINKS – I earn a small commission from products purchased)