Growing up my parents didn't drink much but every Christmas my dad would make Grasshoppers, a frozen mint chocolate cocktail drink. We kids would just sit there and stare at the adults indulging what seemed like the most amazing Christmas dessert ever. Finally, I can have a grasshopper milkshake whenever I want, especially at Christmas time.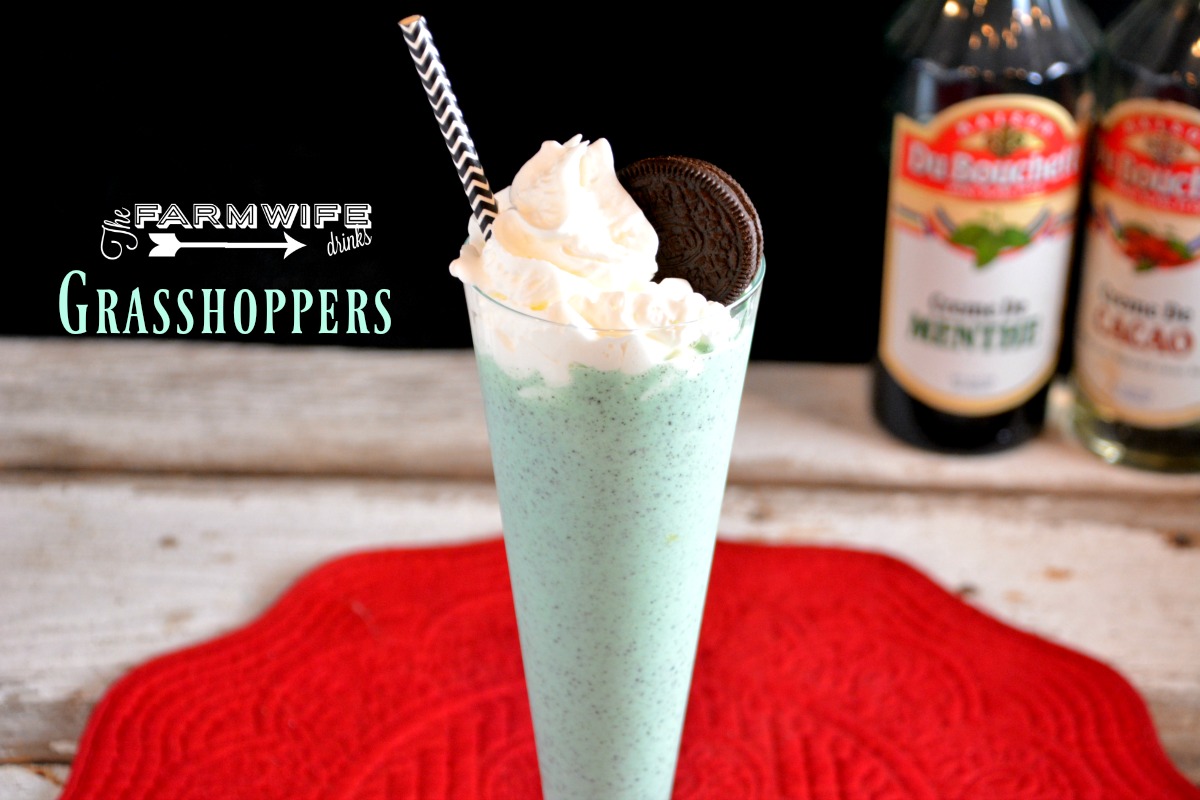 Grasshoppers drink is a boozy milkshake that mixes ice cream, creme de menthe, and creme de cacao together for a perfect mint chocolate drink or dessert. These are the perfect dessert on hot summer nights or after opening presents on Christmas. The mint lovers in your life will thank you for these grasshoppers.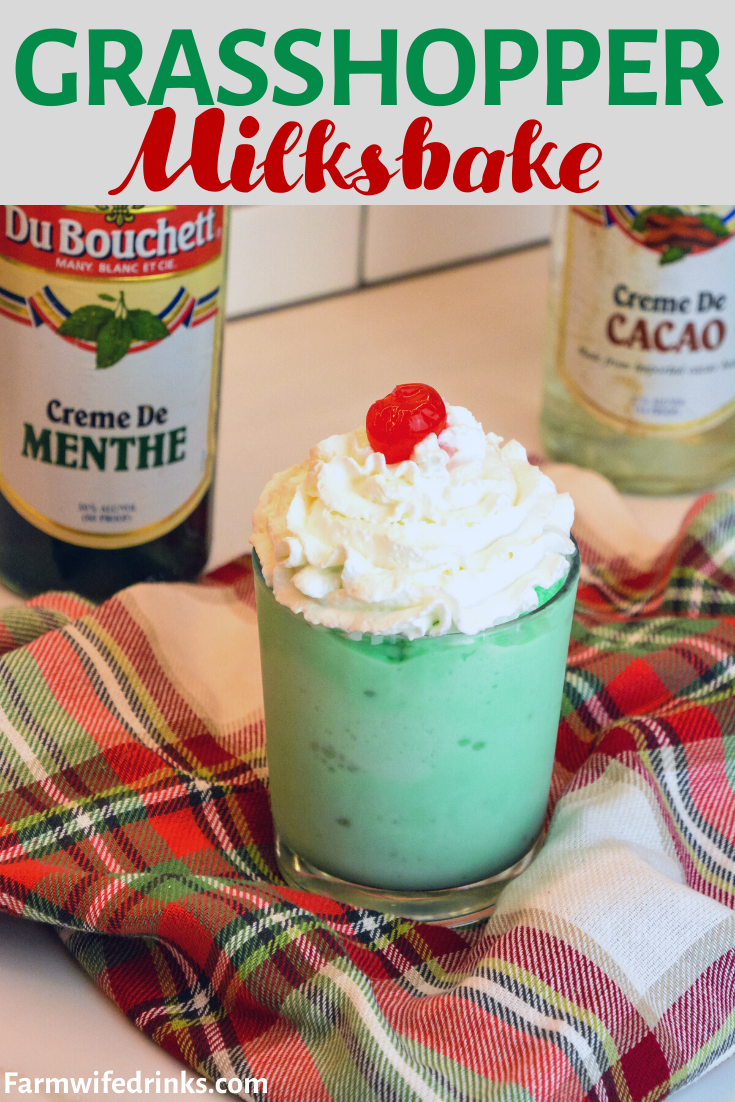 What is in a Grasshopper Drink?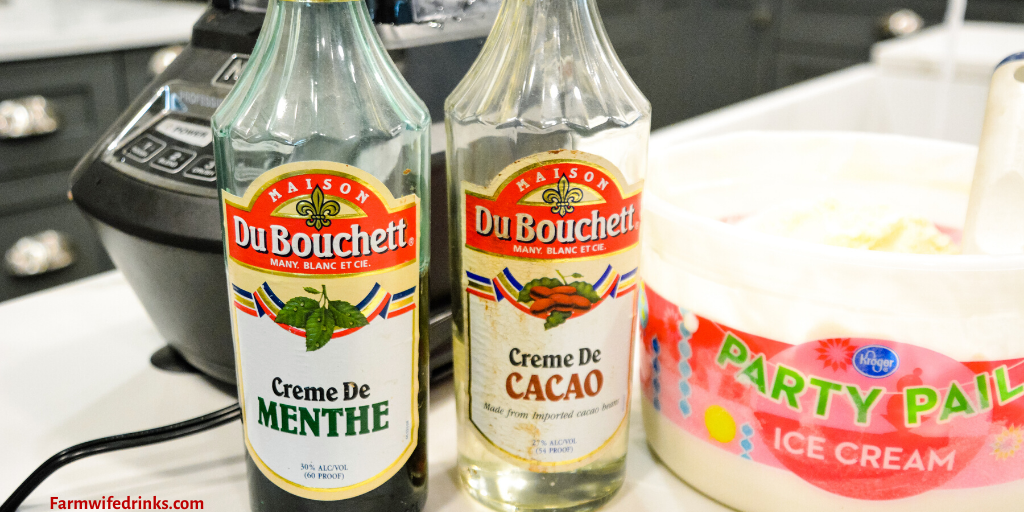 Now, you can get all fancy with your grasshopper frozen cocktails, but I do it with three ingredients and some canned whipped cream. Keep it simple, people.
Cream De Menthe - This liqueur comes in both a clear version and a green version. If you want the grasshopper drink to be green, you have to buy the green creme de menthe.
Creme De Cacao - Just like the creme de menthe, the creme de cacao comes in brown or clear. But you want to buy the clear for the grasshoppers!
Cream or Ice Cream - Now, this recipe is for the grasshopper milkshakes. But you could easily make this grasshopper drink with cream. Much like the white Christmas cocktail.
Then I got a crazy idea to throw an Oreo cookie in the blender to make it a mint oreo milkshake. We are all sorts of fancy around here.
To make the grasshopper without alcohol, just buy some mint syrup and also use some chocolate syrup to make it chocolatey or not.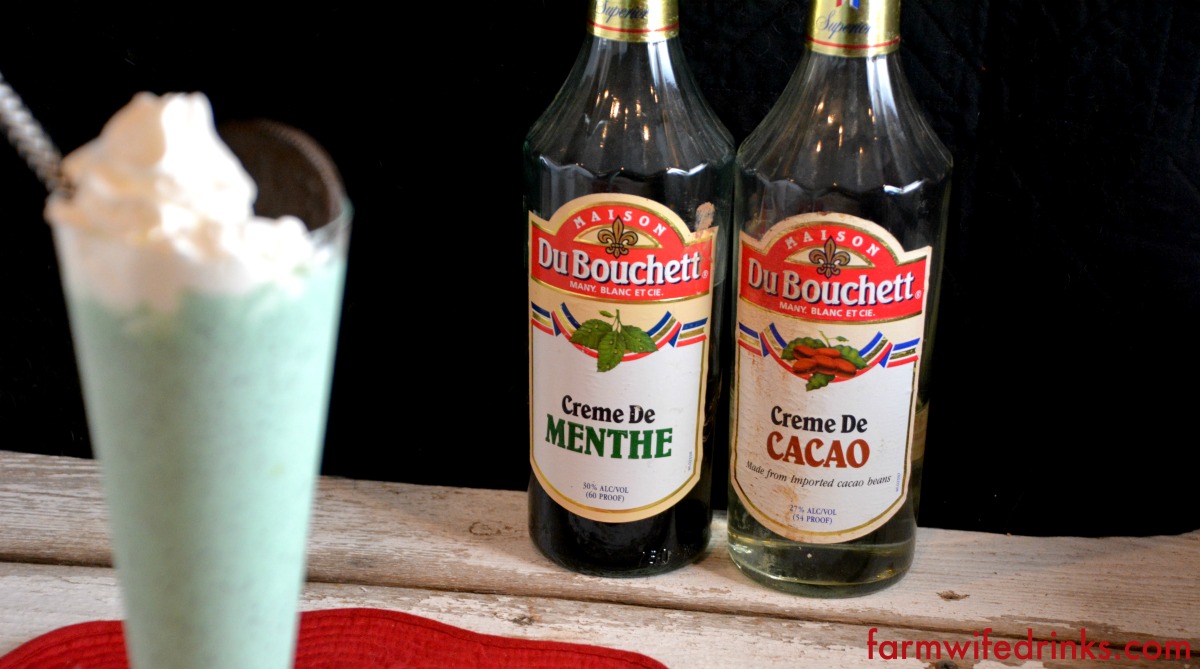 The big debate isn't if you put an Oreo in your Grasshoppers but rather how much creme de menthe and creme de cacao you put in. It appears my dad and I don't have the same view on pours. It appears my hand has a heavier pour. So, I will give you a weaker recommendation on how much booze to use, but feel free to pour a bit heavier.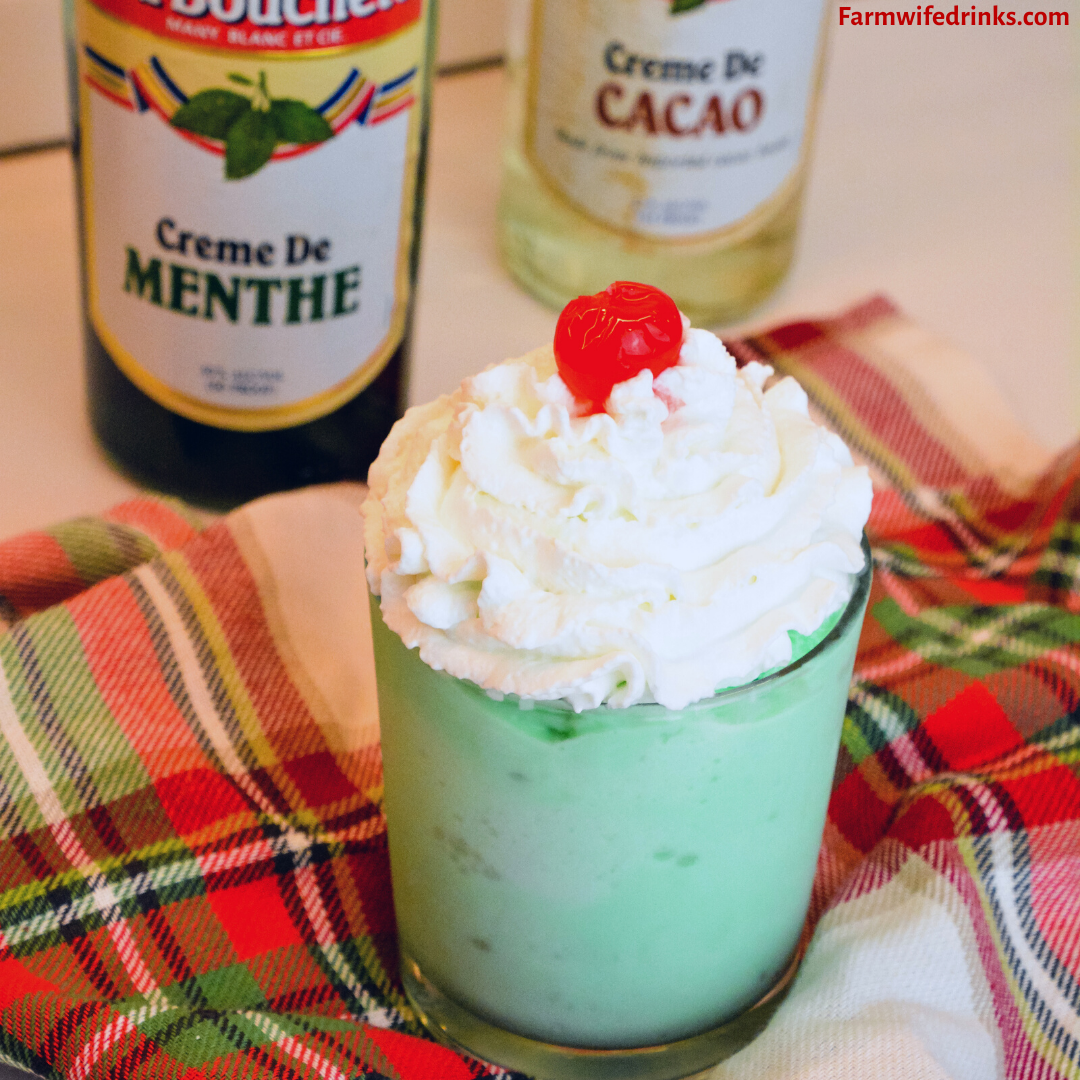 To get the color right you need to be clear creme de cacao and green creme de menthe. If you send someone to town to buy these items for you, they could come home with clear creme de menthe and brown creme de cacao. I may or may not have these versions of the booze in my cabinet. They will nail the flavor but maybe not the color you are going for with the grasshopper frozen cocktails.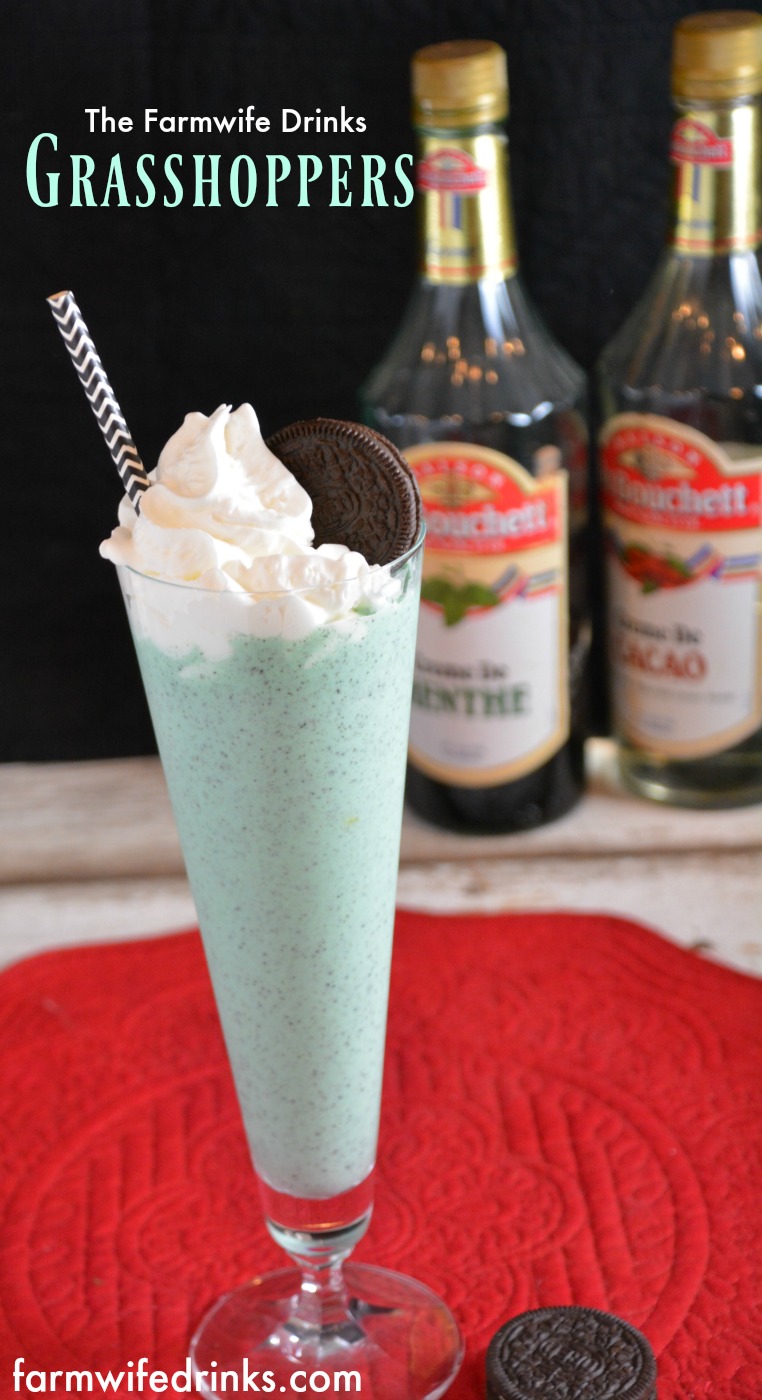 How to make Grasshoppers Milkshakes with Alcohol?
Simply add the ice cream to a blender. For every half-full blender of ice cream or about 3 cups of ice cream, I add a quarter cup of each creme de menthe and creme de cacao. For a full blender, or 6 cups of ice cream double the volume of booze. Toss in an oreo or two to give it cookies and cream essence to go along with the minty frozen drink cocktail.
Tips for Making Boozy Milkshakes
Chill your booze. I keep a lot of my liquor in the freezer. This helps the cold drinks be colder, like these milkshakes without melting what is already frozen. To keep the milkshake from getting too runny, start with booze from the freezer.
Use a hand-heated ice cream scoop. If you are going to use rock-hard ice cream, I recommend getting an ice cream scoop that heats to the temp of your hand.
Change up the ice cream. Just because I use vanilla doesn't mean that cookies and cream, chocolate, or even mint chocolate chip wouldn't be good in this grasshopper.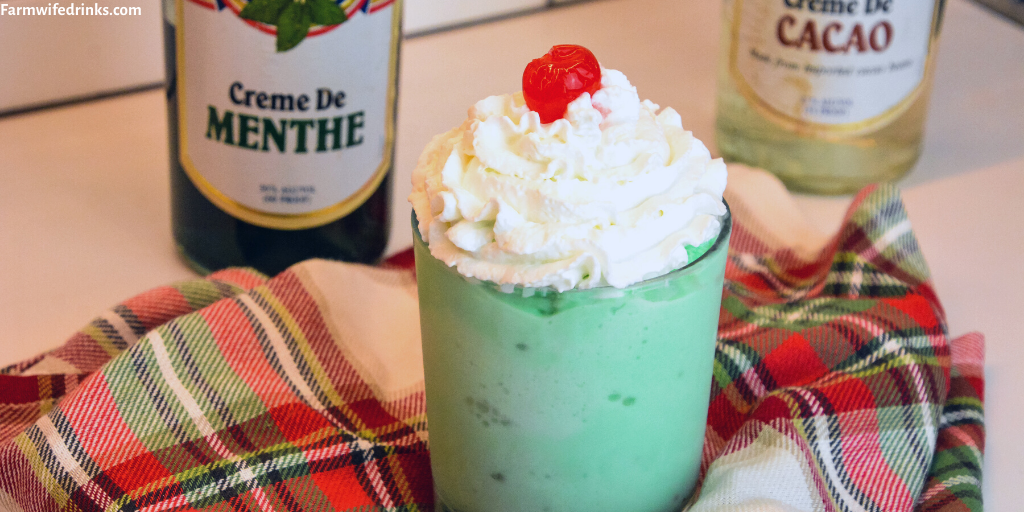 Milkshake Drinks
Frozen Mudslides - Boozy Chocolate Milkshake
Baileys Strawberries and Cream Milkshake - Strawberry Vodka Milkshake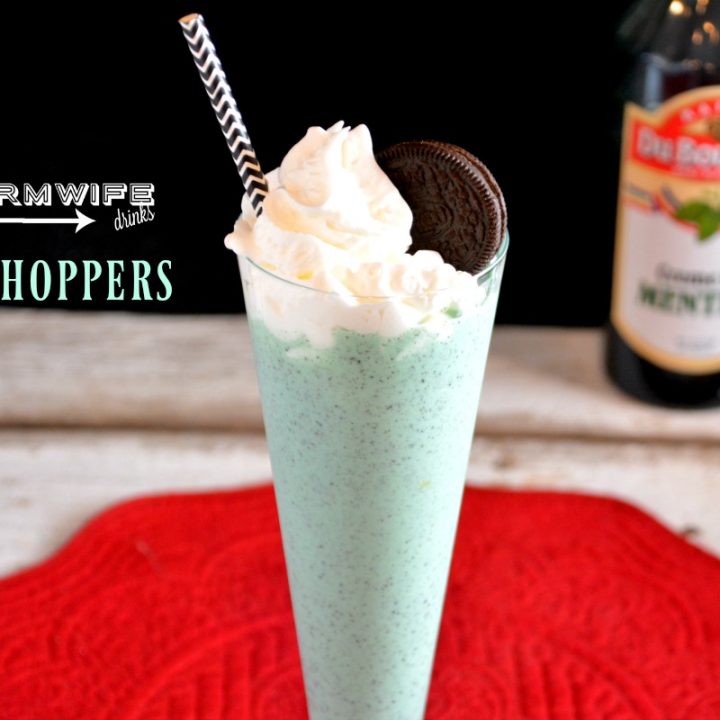 Grasshoppers Drink - Boozy Mint Chocolate Milkshakes
Grasshoppers drink is a boozy milkshake that mixes ice cream, creme de menthe, and creme de cacao together for a perfect mint chocolate drink or dessert.
Print
Pin
Rate
Ingredients
3

cups

vanilla ice cream

¼

cup

creme de menthe

¼

cup

creme de cacao

1

oreo cookie

optional

whipped cream

optional
Instructions
Combine the ice cream, creme de menthe and creme de cacao in a blender.

Blend to combine, stopping to stir as needed. Add the oreo at the end.

Pour into cups and top with whipped cream.
Nutrition
Calories:
1300
kcal
|
Carbohydrates:
158
g
|
Protein:
15
g
|
Fat:
46
g
|
Saturated Fat:
28
g
|
Cholesterol:
174
mg
|
Sodium:
375
mg
|
Potassium:
788
mg
|
Fiber:
3
g
|
Sugar:
130
g
|
Vitamin A:
1667
IU
|
Vitamin C:
2
mg
|
Calcium:
507
mg
|
Iron:
1
mg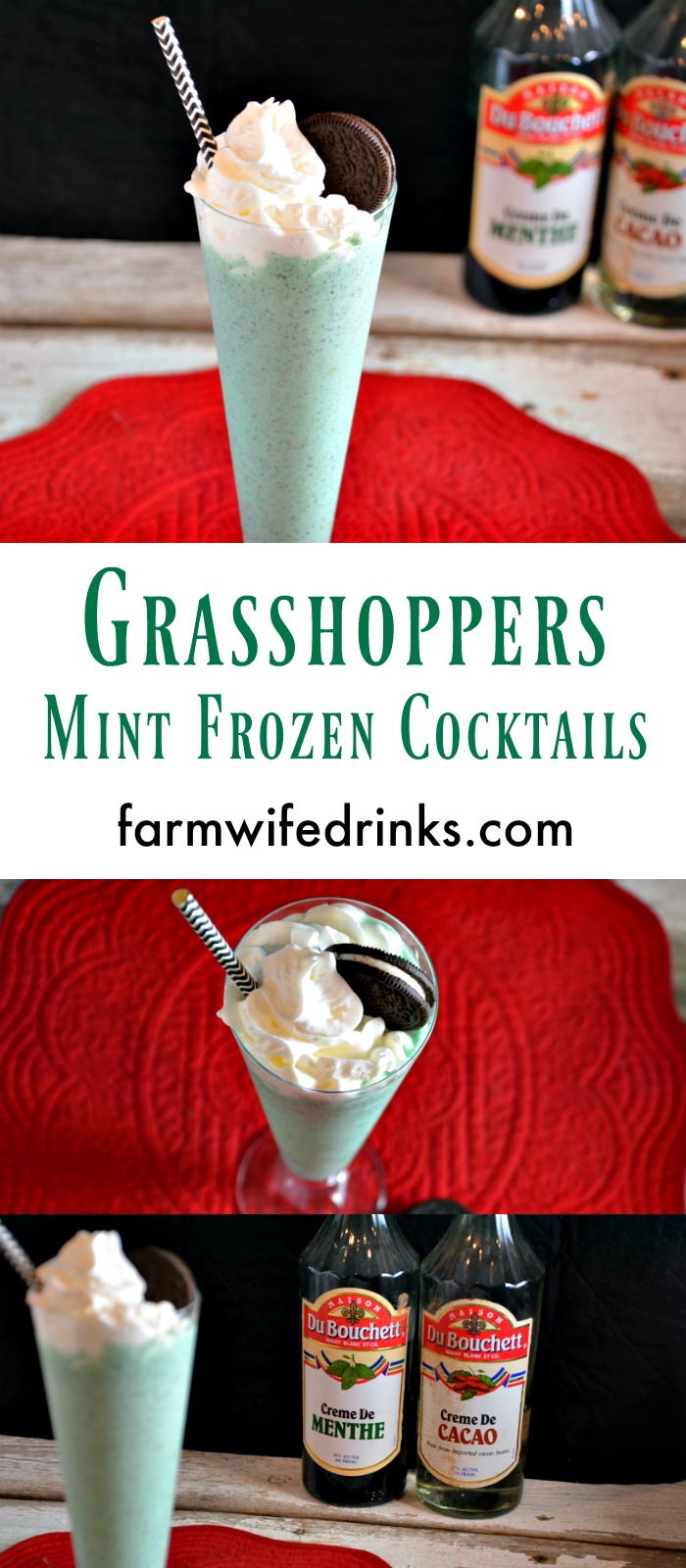 Linked up at weekend potluck
Latest posts by Leah Beyer
(see all)