The scents and flavors of the fall are wrapped together in this great crock pot cranberry cider. The simple combination of the cranberry and apple flavors warmed with cinnamon keeps you warm and fuzzy, one sip at a time. And if you really need a bit more of warm and toasty, go ahead and spike your cider.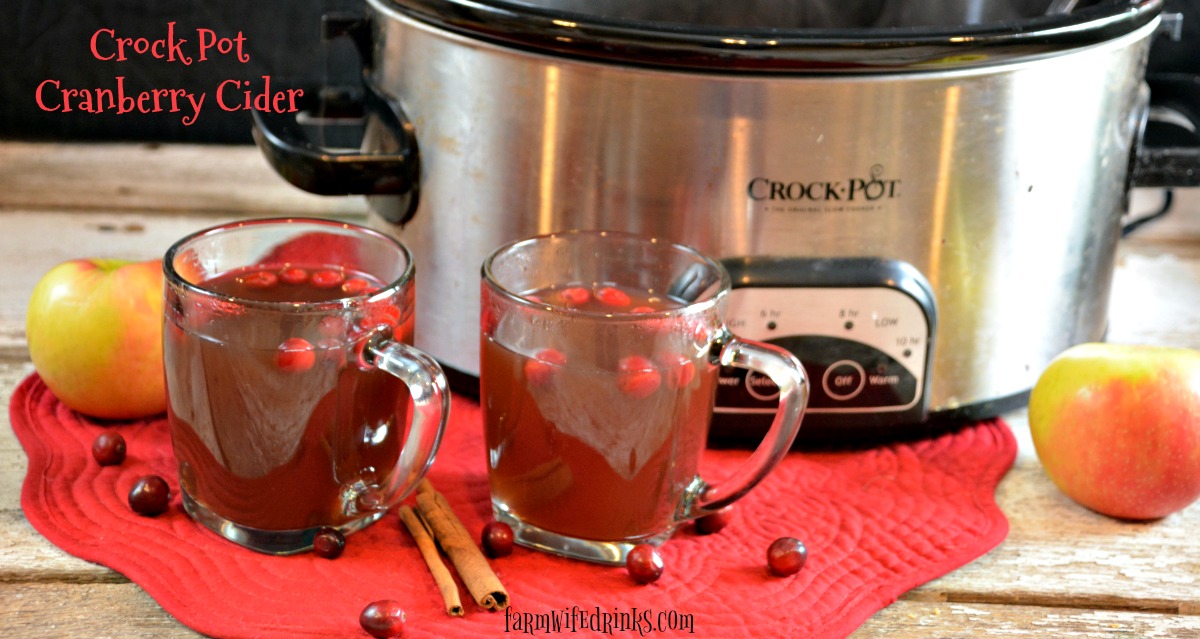 I don't know about you but, I love the scents of fall. The warm cinnamon or sweet apple can't be beaten. This cider smells so good as it warms up in the crock pot. The addition of cranberries just adds to the layers of scents that carry over to the flavors. It is a double win for the senses when you make this crock pot cranberry cider.
Crock Pot Cranberry Cider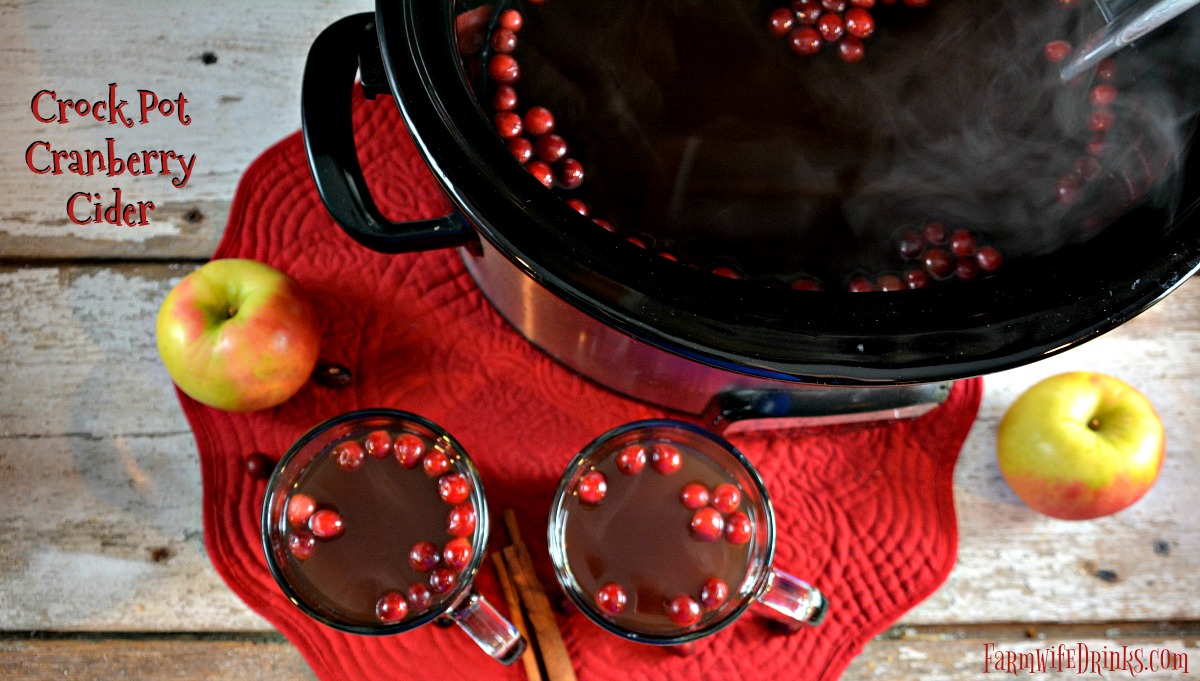 Two hours of simmering gives you a warm cider that will be waiting and ready when everyone wants refills. Just combine the cranberry juice, apple cider, brown sugar, cranberries and cinnamon sticks in the crock pot. Stir to fully dissolve the brown sugar and then heat up on high heat for two hours. If you have more time, go ahead and turn the crock pot down to low.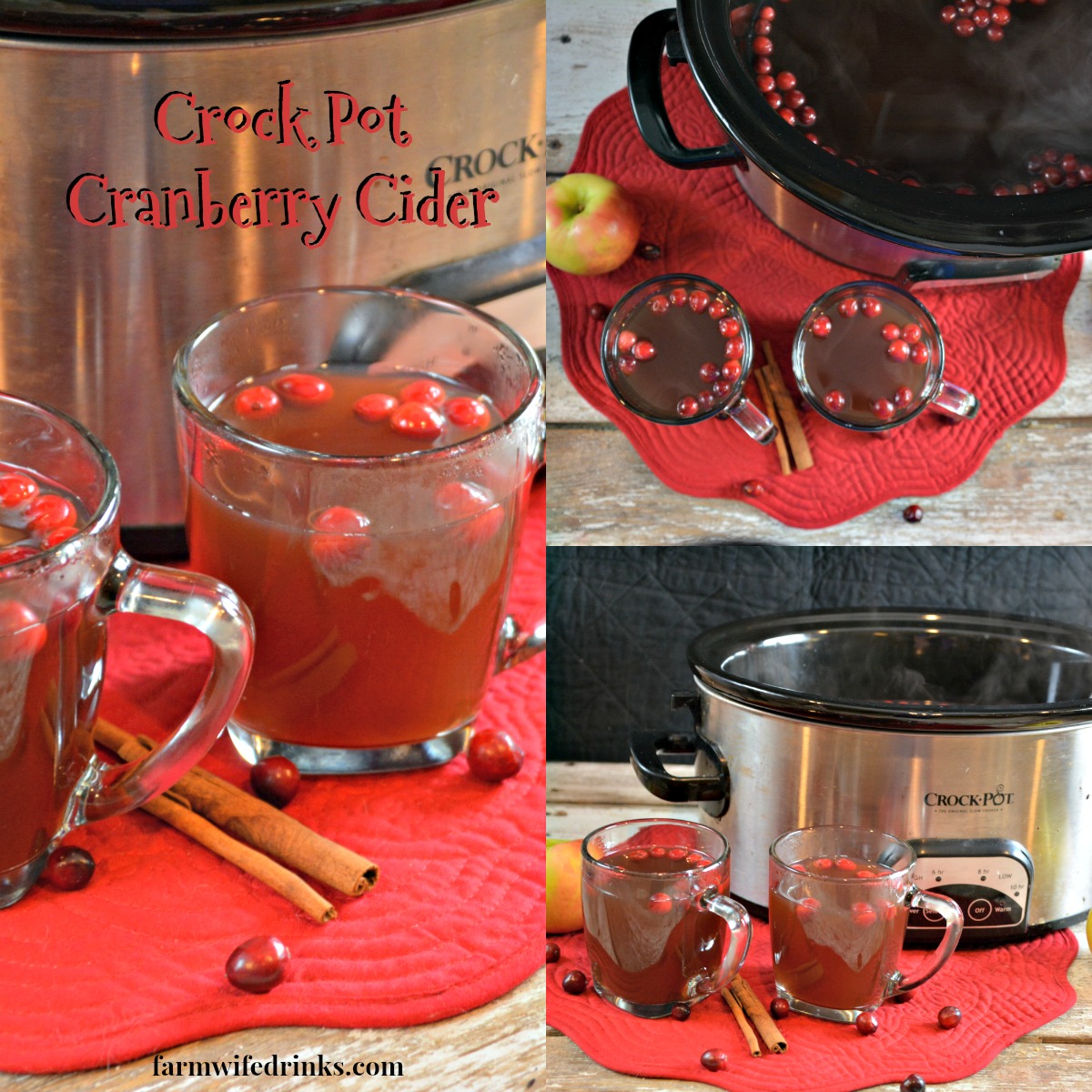 You will love this crock pot cranberry cider all fall and winter long.
Spiked Warm Cranberry Cider
Now, if you are needing a bit more warmth in your mug, dark rum mixed in your cup mixes well with the flavors of the cranberries and apple cider. Don't have dark rum on hand, no fear. Go ahead and use whatever rum you do have on hand. Captain Morgan, use it. Bacardi, go ahead and pour some in.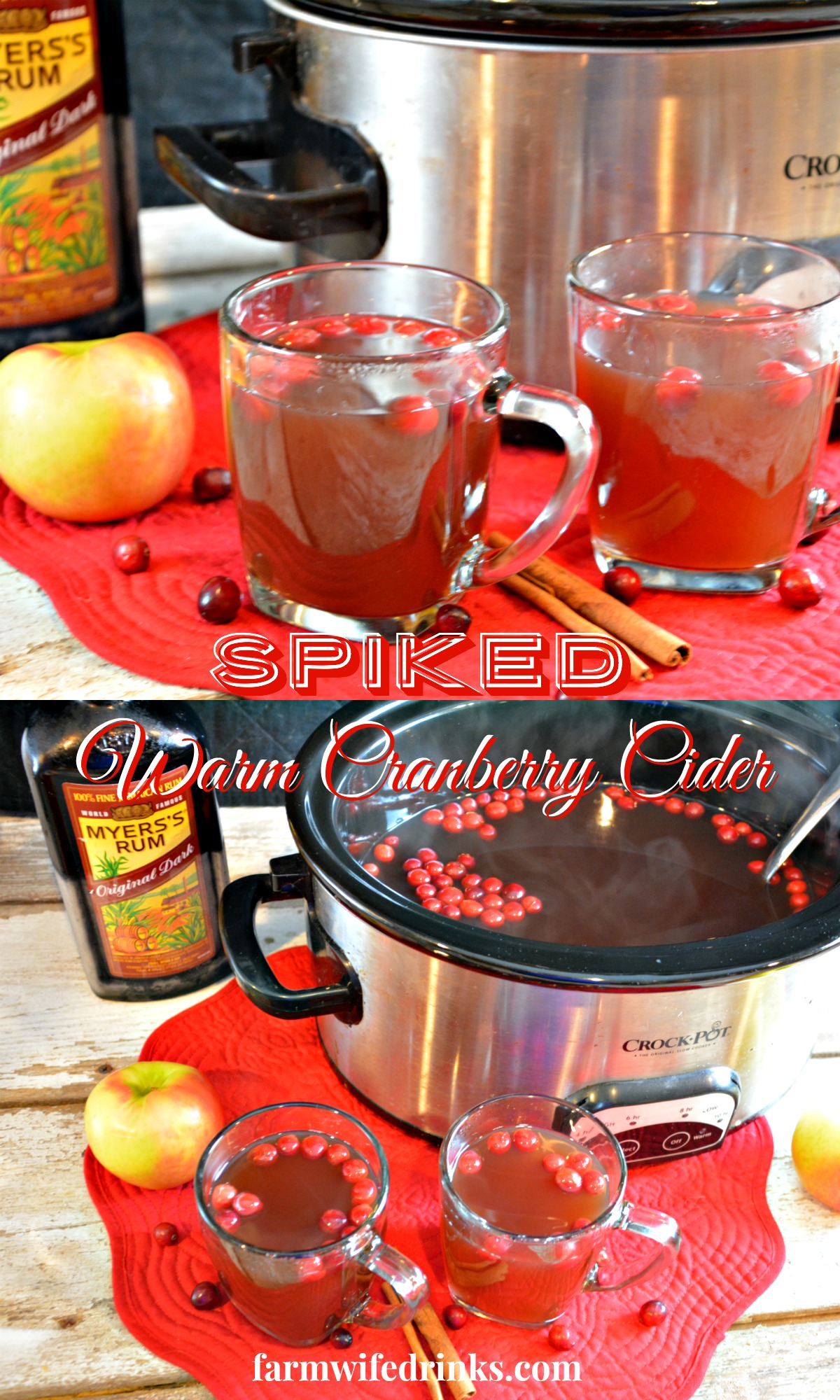 Now, you have no excuse to not stay warm this winter and have the perfect drink to decorate the Christmas tree with this year.
More Hot Drink Recipes
Crock Pot RumChata White Hot Chocolate
Crock Pot Pumpkin Spice Latte with RumChata
Other Cider and Cranberry Drinks
Cranberry Lime Punch - Vodka-Spiked Cranberry Lime Punch
Fireball Cherry Apple Bomb Cocktail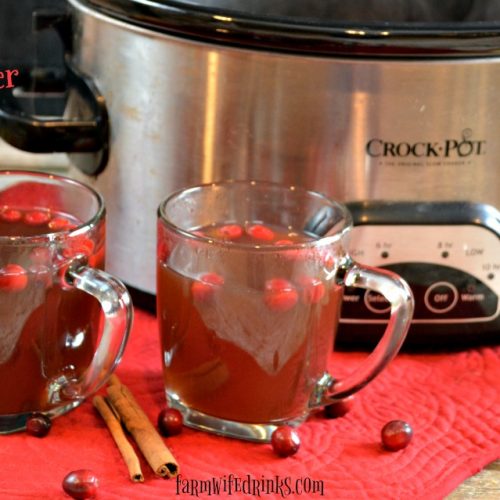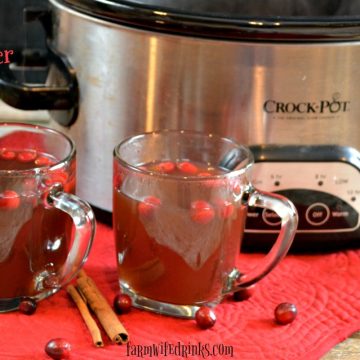 Crock Pot Cranberry Cider
Crock Pot Cranberry Cider is a delicious spiced cider made in the slow cooker. Perfect fall or winter drink can be made with a splash of rum or not for all to enjoy.
Print
Pin
Rate
Ingredients
8

cups

100% Cranberry Juice

4

cups

Apple Cider

1

cup

fresh cranberries

2

tablespoon

packed brown sugar

4

cinnamon sticks

plus more for garnish

1

ounce

dark

spiced, or light rum per served glass - optional
Instructions
Mix together the juices, cranberries, brown sugar and cinnamon sticks in a crock pot and warm up on high heat for two hours.

Serve in coffee mugs when hot. Garnish with cranberries or apple slices.

To spike, serve a shot (one ounce) or rum in each mug.
Latest posts by Leah Beyer
(see all)