I have a wine collection problem. I collect wine and wine clubs. I get asked on the regular what wine club is best to join by lots of people in my life. One month I decided to keep my shipments and open them all at one time. Be sure to check it out.

What type of wine clubs are there?
To start their are technically three types of wine clubs you can purchase win from. There are clubs at wineries where they only sell the wine they make. Then there are wine clubs that buy lots of wine and either relabel the wine or put various different wines from different wineries together. Finally, there are wine clubs that aren't really clubs but online outlets that will run flash sales or discounts but there is not commitments to buy.
I have used all three forms of "wine clubs" in my journey to becoming a wine rescuer, I mean collector.
What wineries have the best wine clubs?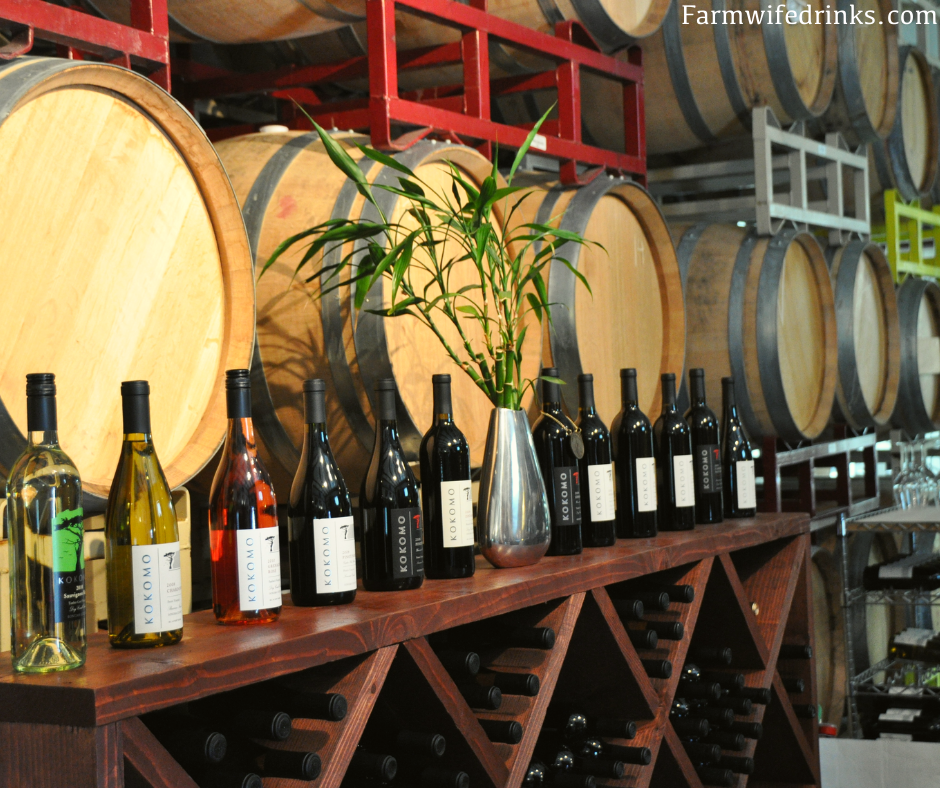 The winery you drink the most wine from has the best wine club. I am not joking. You want to drink the wine you love so, join the club at your favorite winery. THAT IS WHAT I DO!! I know I love me some big Napa cabernet and then also Sonoma zinfandels. So I found the wineries I love and support them via their clubs.
Wineries I love that also don't sell their wine in retail in my state are also prioritized to the top of the list. My two wine clubs directly from the winery are V. Sattui and Kokomo Winery. They are both two stops I always make when I go visit Napa and Sonoma.
Wine Clubs Not Associated with Wineries
There are lots of wine clubs - Trust me they are all bombarding me with advertising. They know I am a wine lover. So a few years back I joined Club W that then became Winc. I then also got intrigued with the Bright Cellars approach to wine selection for you.
Winc Wine Club
Winc was founded in 2012 by Xander Oxman and Geoff McFarlane because of a shared belief that wine should be more accessible: simpler to get and easier to enjoy. They joined forces with winemaker and sommelier Brian Smith to build a personalized wine club that has quickly grown into Winc—a California-based winery offering an online membership experience, with wines that are featured at select retailers and restaurants nationwide.
Bottles range in price from $12-20 for the standard box.
Get a box to try with this promo link. Limited to the first dozen people to sign up!
Bright Cellars Wine Club
I have been a member of Bright Cellars for a couple years now. I was most intrigued by their club because of their flavor quiz that pairs you with the wines you should like not the ones you think you like.
The mission of Bright Cellars is to inspire and educate a new generation of wine lovers by delivering a transformative, personalized wine experience.
These bottles cost on average $17 per bottle.
Try your first box with a $50 off of your first box with this link.
Discount Wine Clubs
The other place to buy wine from that is for those against commitment, a discount club is the way to go. I have regularly bought great wine from these flash sale or discount places and always been happy with the value and quality.
WTSO - Wines 'Til Sold Out - This site sells wines all day every day for a great bargain, but you never know how long it will last, so grab it if you want it. As soon as the current offer is gone the next one goes live.
Last Bottle - This is similar to WTSO but tends to be a little more higher end and expensive. Still great deals but you really need to know what you like as it isn't quite the discount.
Sangria Recipes and Other Wine Cocktails
What wines to serve for Thanksgiving or Christmas
Latest posts by Leah Beyer
(see all)