Ah, Sangria. You don't have to settle for just any everyday basic sangria recipe – step it up this summer with our Ultimate List of 100+ Sangria Recipes!
Delicious and refreshingly fruity – it's no wonder why Sangria is one of the most popular drinks around. Whether you're planning a summer BBQ or cocktail party, there's nothing quite like sipping on a tall glass of cooling sangria to beat the heat!
From traditional favorites to exciting twists and new combinations, we have all the recipes sure to satisfy even the most discerning taste buds at your gathering.
So crack open some bottles and let's get serving – cheers!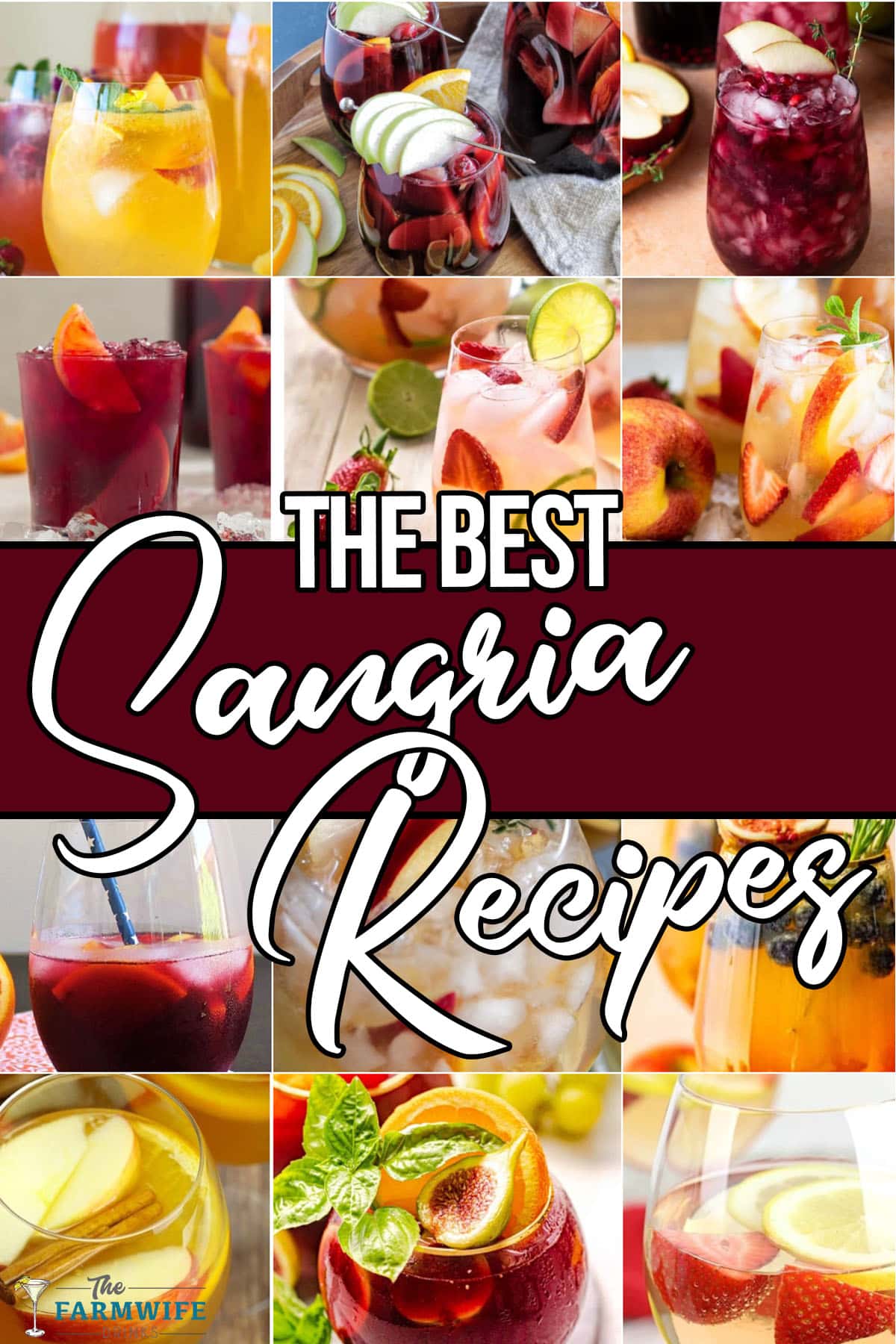 Summer barbecues are all about mingling with friends, firing up the grill, and sipping on refreshing drinks under the sun. And let's face it, sangria is the unsung hero of summer barbecues.
It's fruity, it's boozy, and it's versatile.
Whether you prefer red or white, you can mix and match your favorite fruits to create a signature sangria that will wow your guests. Plus, there's something inherently festive about a pitcher of sangria, it just screams "let's party!"
So, next time you're getting ready for a backyard bash, don't forget to stock up on the essentials: burgers, buns, and a healthy dose of sangria. Your guests will thank you.
How Do You Make Sangria?
Making Sangria is easier than you might think - but there are some considerations you need to keep in mind. Let's talk about what it takes to make a basic sangria recipe.
What Wine Do You Use to Make Sangria?
Ah, sangria. The ultimate summer thirst quencher. But did you know that there's more to this refreshing drink than just throwing some wine and fruit together?
When it comes to sangria-making, the type of wine you choose is crucial. You want something on the drier side, like a merlot or cabernet sauvignon, to balance out the sweet fruit flavors.
So, just keep that in mind when picking out your wine.
What Fruit Do You Use to Make Sangria?
Speaking of fruit, don't be afraid to mix it up! Sure, oranges and lemons are classic, but have you tried adding in some sliced peaches or strawberries for a change?
My recommendation is to use the following combinations:
Cabernet Sauvignon and Strawberries
Merlot and Oranges
Pinot Noir and Peaches
Riesling and Lemons
Chardonnay and Blueberries
Zinfandel and Apples
Sauvignon Blanc and Mangoes
Now, go forth and become the ultimate summer host with your newfound sangria-making skills!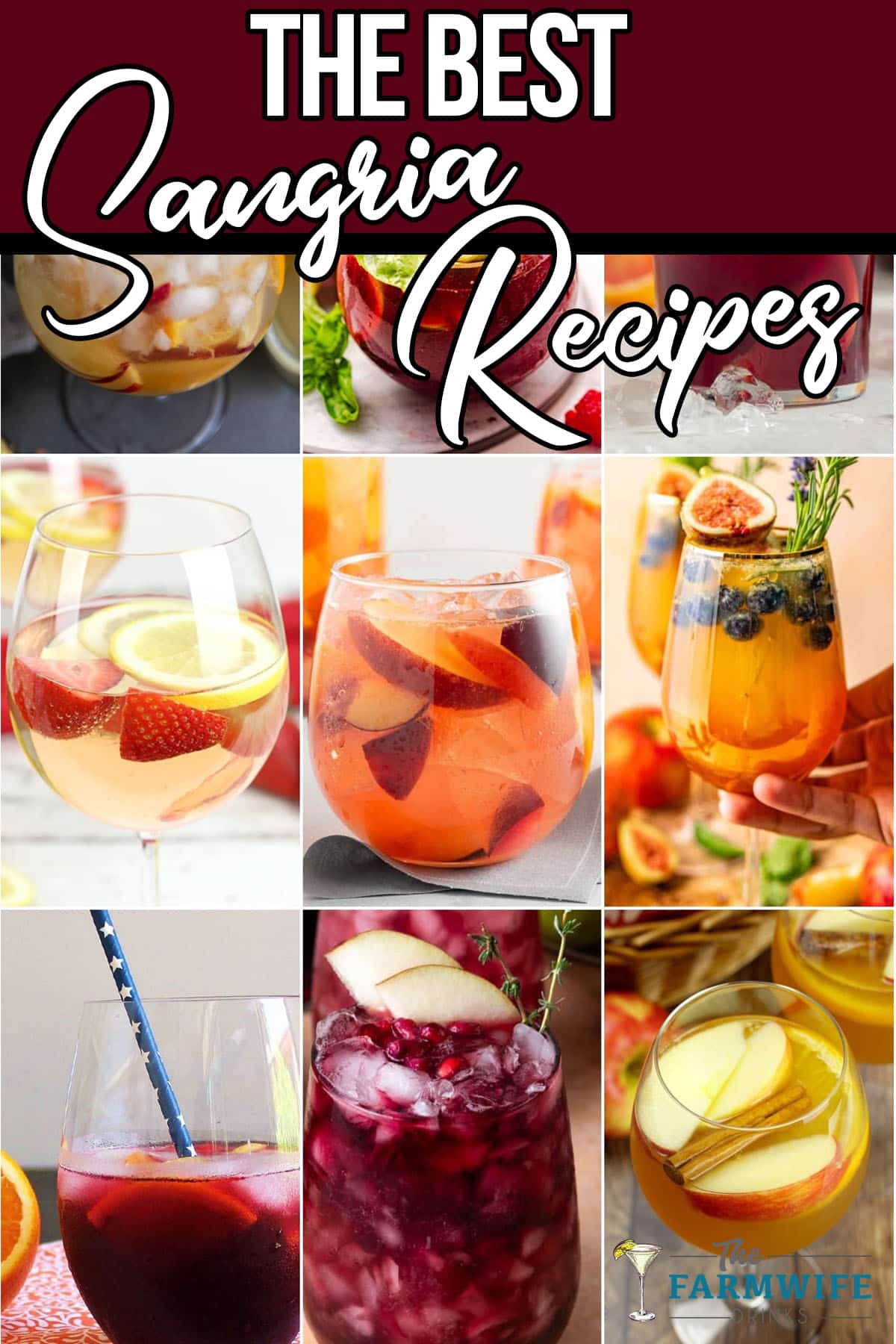 The Ultimate List of 100+ Sangria Recipes for Your Summer BBQ
Sangria is a delicious and festive way to celebrate any outdoor summer event.
There are endless possibilities when it comes to spicing up your sangria recipe. You don't need to be an expert bartender or have fancy ingredients—just use whatever wine, fruits and herbs you have on hand.
Through experimenting with different flavors and adding in innovative twists such as beer or vodka, the possibilities with sangria are endless.
Get creative with garnishes and create a signature cocktail for your guests that will surely make an impression!
Whether raving about the zesty citrus flavor of your fruity sangria or mesmerized by the aromatic sweetness from the herbal medley, these recipes will take your summer barbecue to the next level
Above all else, have fun mixing and matching ingredients to make it perfect for your special occasion.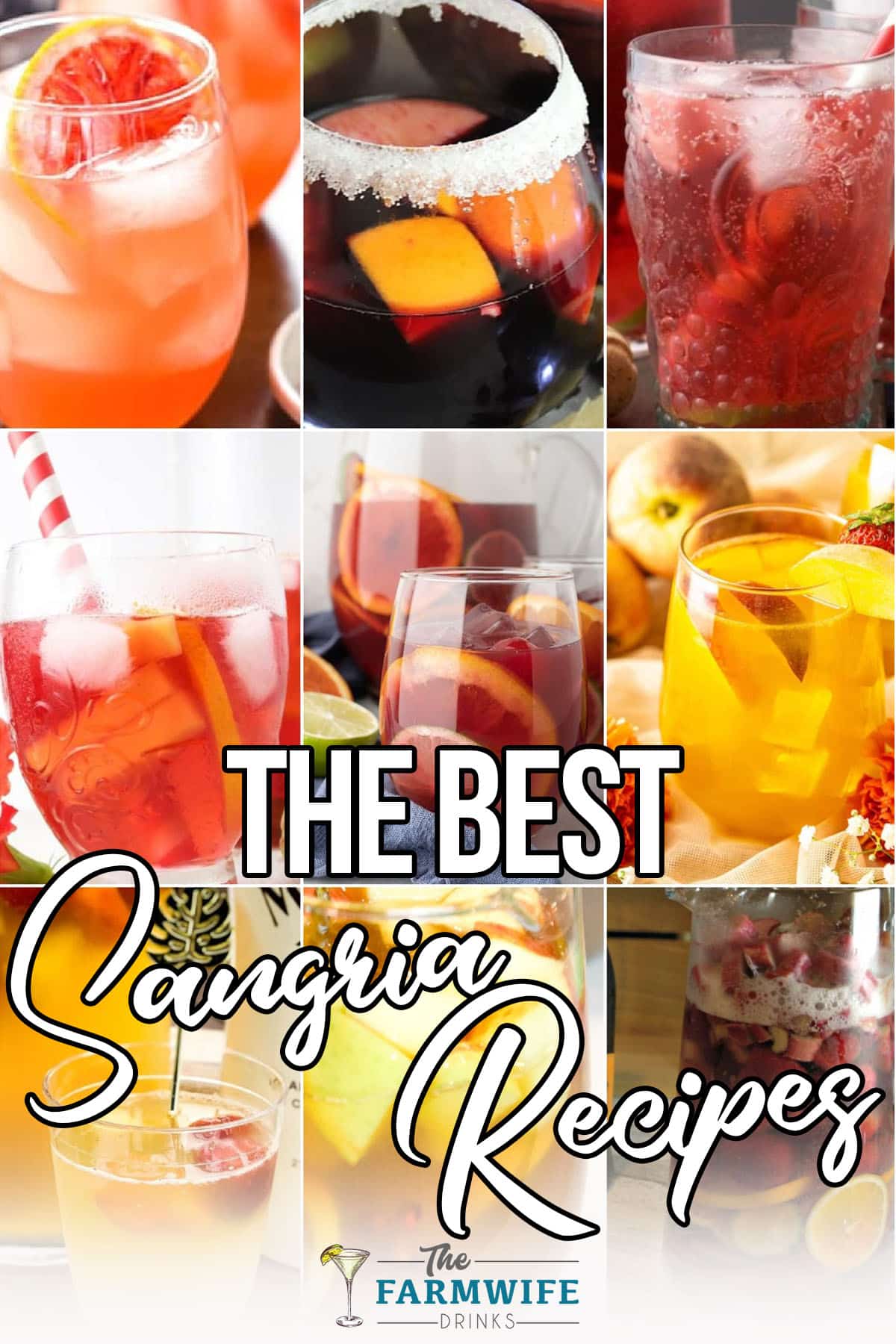 Latest posts by Chantal Kirkland
(see all)