I love coffee. This love for coffee probably fuels my love for White Russians. Like all the pumpkin spice latte lovers, I have my boozy version of this fall favorite with this pumpkin spice White Russian.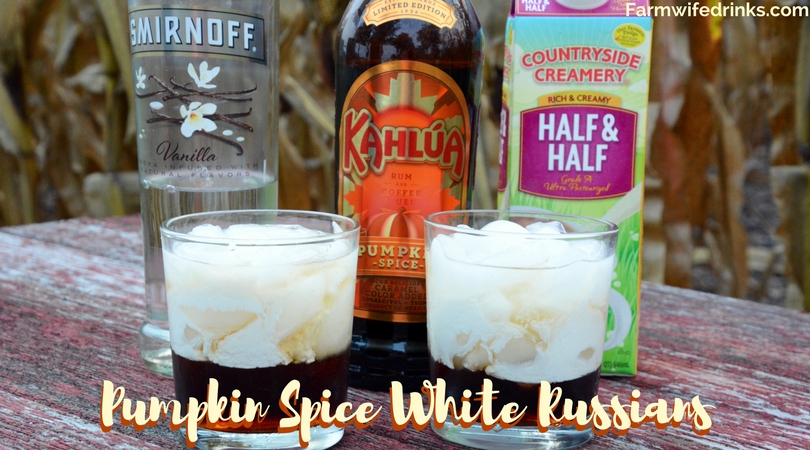 Similar to my caramel White Russian, the key is flavored Kahlua. Pumpkin spice Kahlua is the gift to all #PSL lovers. With the early fall, we are having here in Indiana, I feel like it is God's way of saying, "It is time." They even started harvesting the corn around our house this week.
Pumpkin Spice White Russians
Now, the only thing that might make this better is if I had coffee ice cubes. But, I lived with regular old ice cubes. And if you people aren't making coffee ice cubes, get on it!
Ok, when it comes to making these pumpkin spice White Russians, you just need to eyeball it. Basic breakdown of what you need to pour into a cocktail glass filled with ice –
2 parts Pumpkin Spice Kahlua
1 part vanilla vodka
1-2 parts half and half
There you have it my fine folks, an amazing pumpkin spice White Russian.