I spend way more money on vanilla lattes than I would like to admit. Because of my love of these milky vanilla coffee drinks, I have had to figure out how to make vanilla simple syrup at home.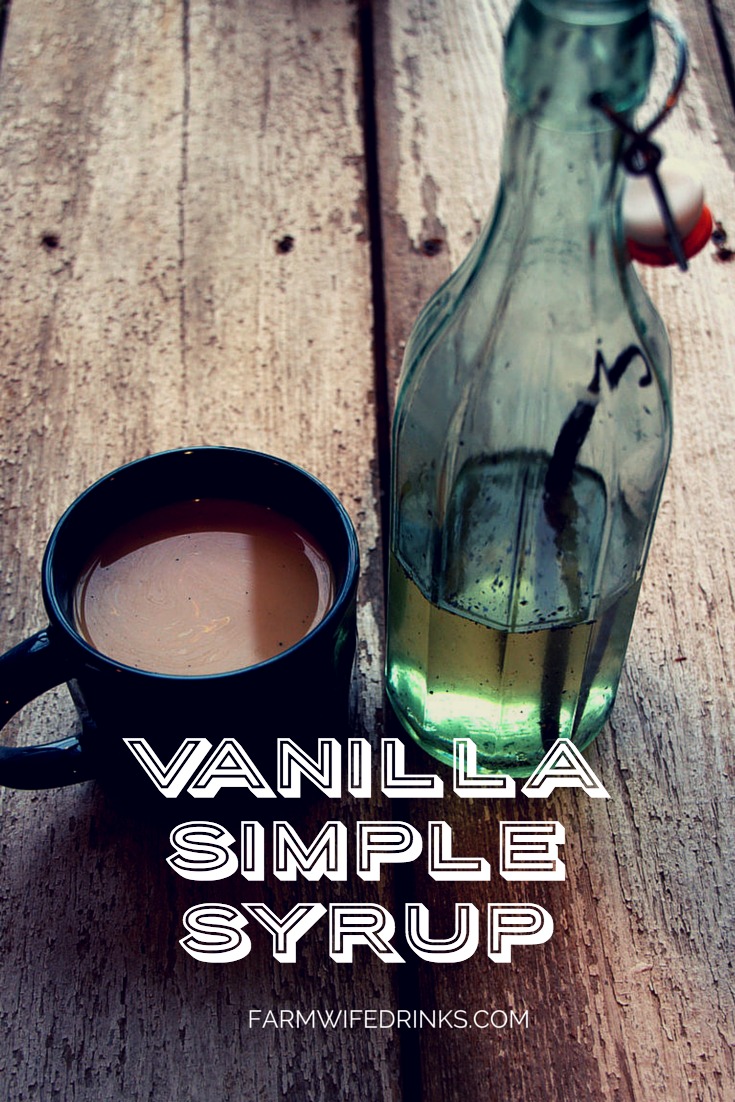 Seriously, I am obsessed with coffee. Who is with me on this obsession? Iove having coffee. I have had some great cups of coffee on travels over the years. From Seattle to New York City and then down to New Orleans, the coffee across the country is top notch.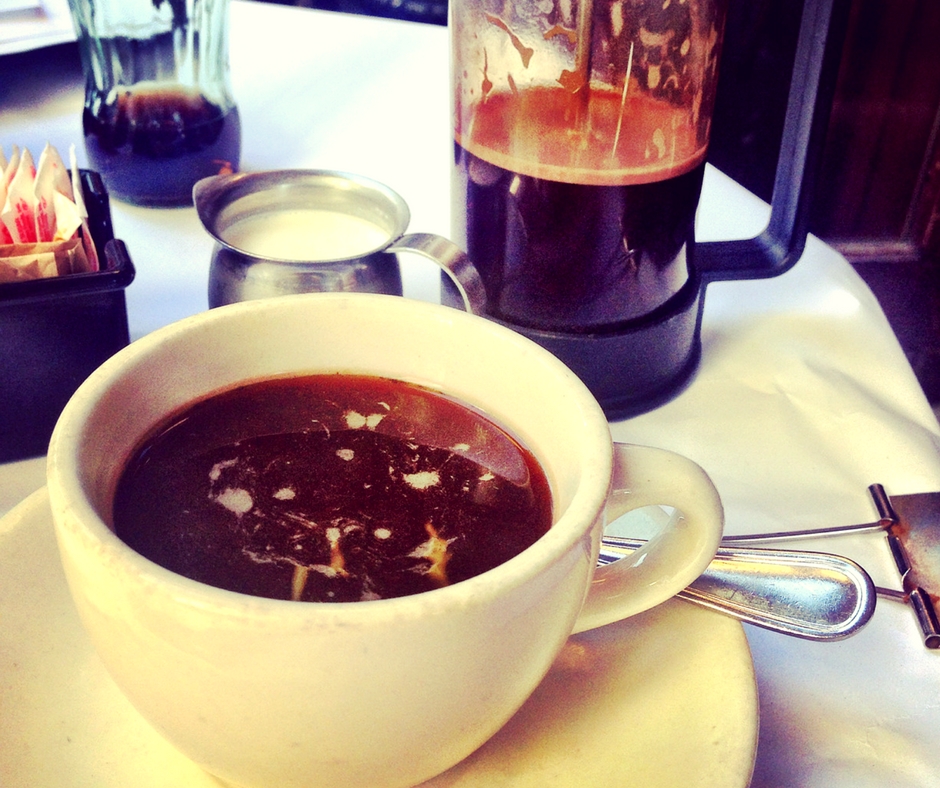 French Pressed Coffee at a cafe in NYC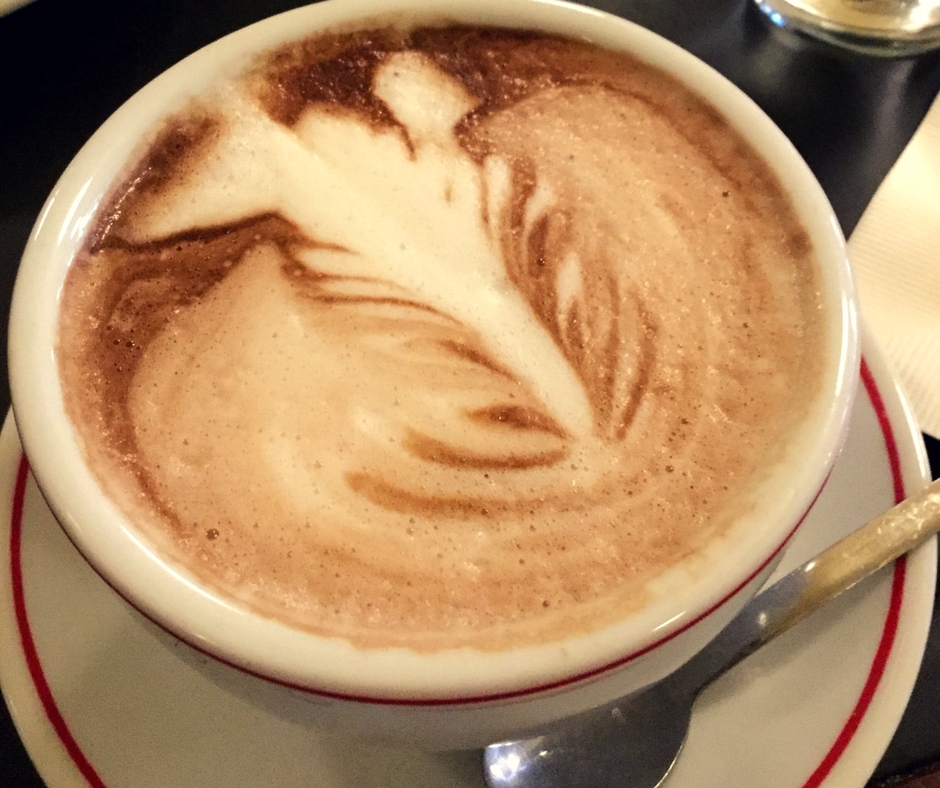 Cappucino in Seattle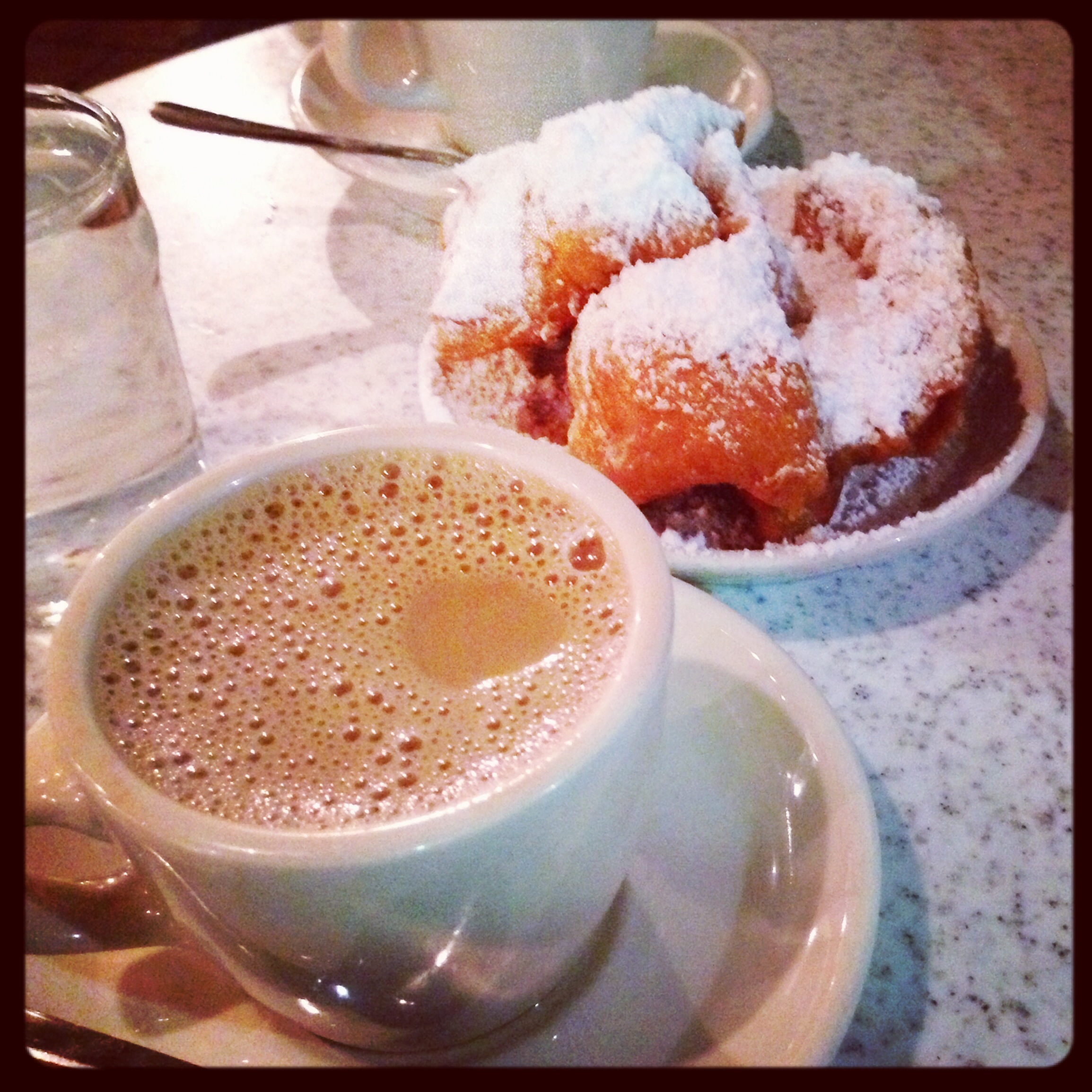 Chicory Coffee Au Lait and Beignets at Cafe Du Monde in New Orleans
Even though I live out in the country doesn't mean I am separated from civilization. I do have three (if you count the one in Target which I do) Starbucks locations within 15 minutes of my house. But, seriously, $4.76 every day isn't going to happen. So instead, I treat myself with my favorite 100% Kona coffee
from Amazon* and make this stuff about every two weeks or so. Seriously, Kona coffee is hands down my favorite coffee. It is so smooth and refreshing. Haven't had it, I encourage you to travel to Hawaii just for a cup of coffee.
Vanilla Simple Syrup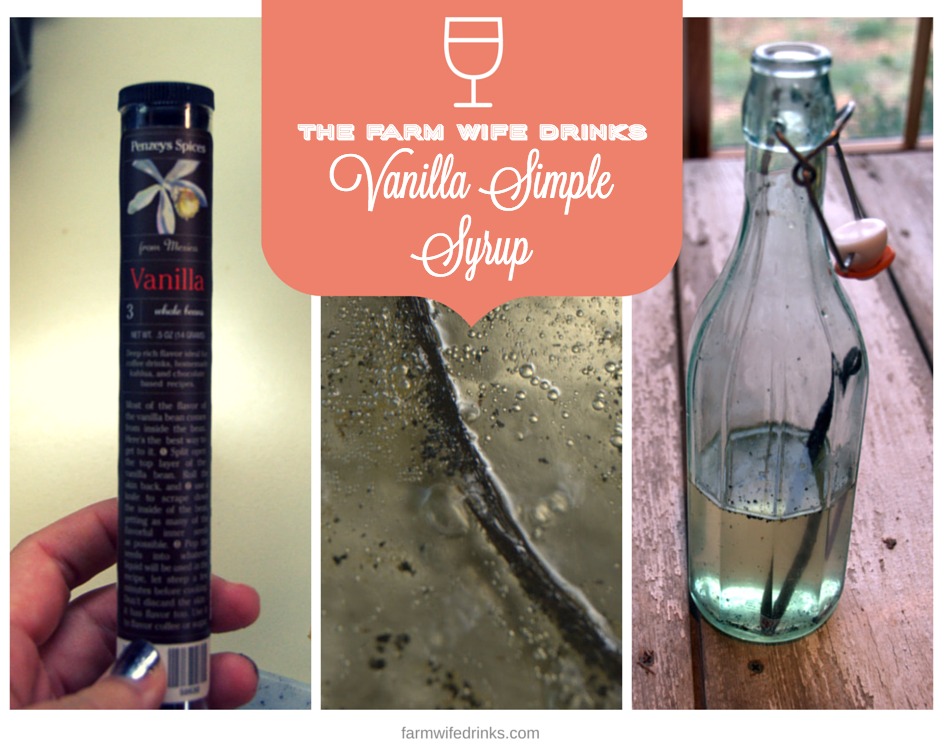 The truth is a cup of sugar, a cup of water and a vanilla bean
with the seeds scraped from the inside and put into the sugar and water along with the whole bean takes about 5 minutes to make. I just mix the three ingredients, bring to a rolling boil and then kill the heat. Using a funnel to pour the simple to a bottle
you can store the syrup in. I put the whole bean in the bottle too.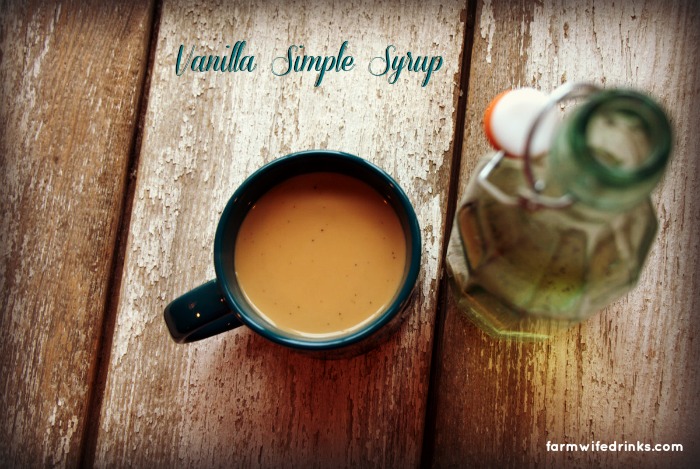 For best result, refrigerate the syrup. Keeps better. Don't want it to go bad. Don't love vanilla? Make it without for a great simple syrup for cocktails or coffee. Add mint leaves or some hazelnut shavings.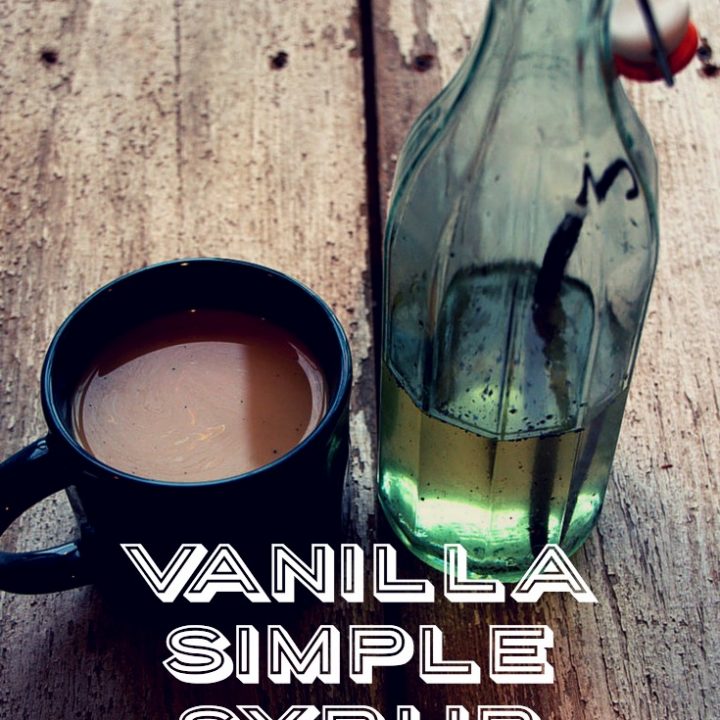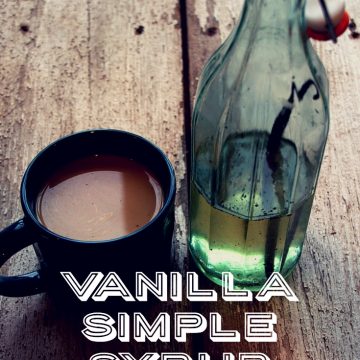 Vanilla Simple Syrup
Love sweet vanilla drinks? This vanilla simple syrup is perfect for coffee and cocktails. Plus simple to make and impress all your friends.
Print
Pin
Rate
Ingredients
1

cup

water

1

cup

sugar

1

vanilla bean

cut open and seeds scraped out
Instructions
In a small saucepan, combine all the ingredients over a medium-high heat.

Whisk to combine. Once boiling, remove from heat and pour through a funnel to the storage bottle.

Let cool and then refrigerate until ready to use.

Keeps for 10 days in the refrigerator.
*Affiliate links were used in this post. A portion of anything purchased from Amazon from clicking on the link comes back to me.
Latest posts by Leah Beyer
(see all)