As the weather starts to cool down, there's nothing quite like a hot cocktail to warm you up from the inside out. One of our favorites is hot buttered bourbon - it's easy to make and so delicious! If you've never had this classic cocktail before, now is the time to give it a try.
So grab your favorite mug and let's get started!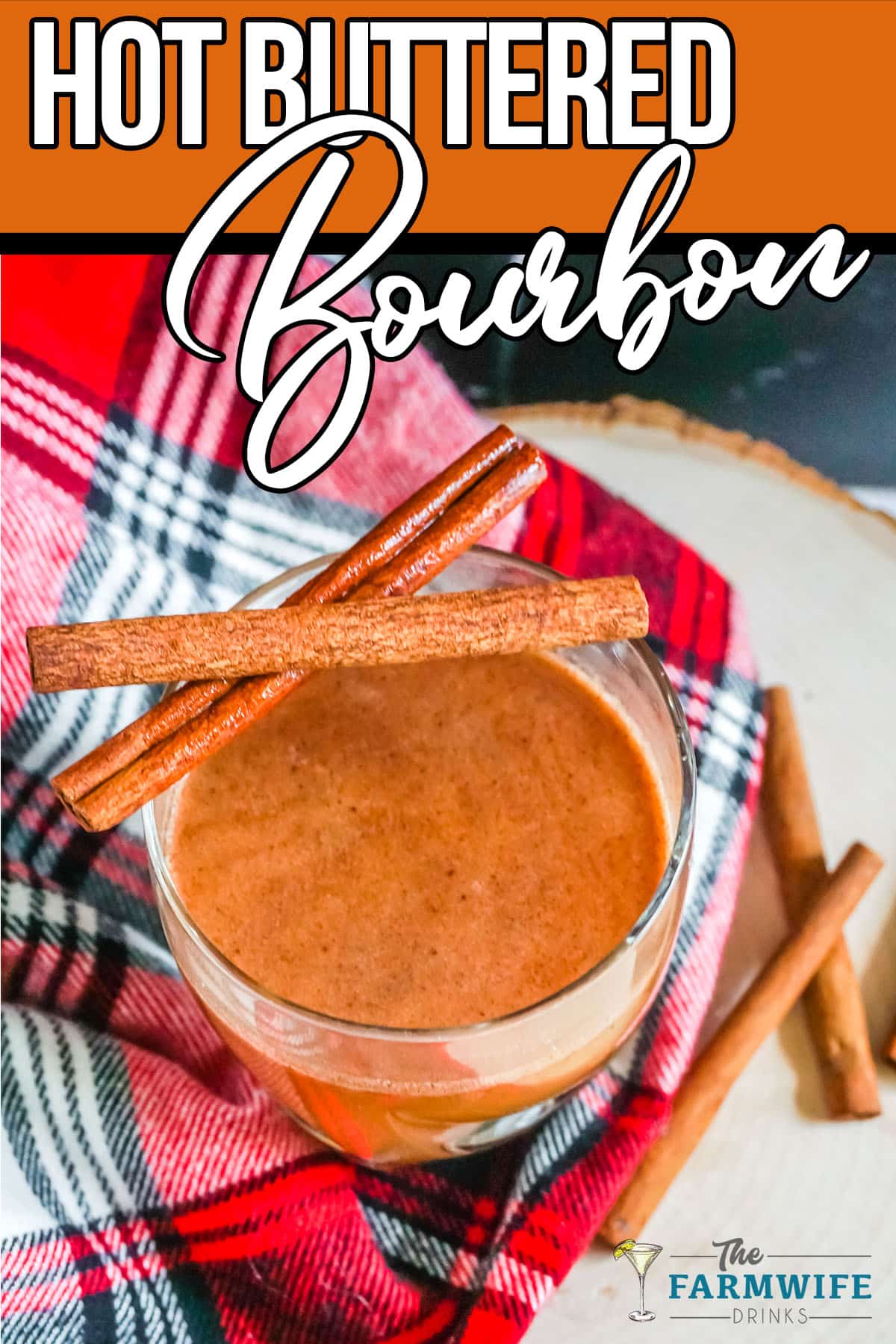 Hot buttered bourbon is the perfect winter cocktail. It's warm and comforting, with a subtle sweetness that makes it an ideal after-dinner drink or something to sip on while curled up in front of a fire.
The rich flavors also make this cocktail particularly well suited for holiday gatherings like Thanksgiving, Christmas, and New Year's Eve.
The creamy texture of hot buttered bourbon pairs perfectly with comfort foods like macaroni and cheese or mashed potatoes.
For those looking for something heartier, try pairing your hot buttered bourbon with roasted meats like pork chops or beef brisket.
This classic combination will have you feeling cozy all night long!
Jump to:
Ingredients to Make Hot Buttered Bourbon
As with all things you make, there's a few ingredients you need to make a hot buttered bourbon. To be honest, this particular cocktail is a little more involved than most of the drinks I make, but it's absolutely worth it! So here's all it takes:
Buttered Mix:
Salted butter
Brown Sugar
Maple syrup
cinnamon
Nutmeg
Hot Buttered Bourbon:
Bourbon
Boiling water
Buttered Mix
See recipe card for quantities.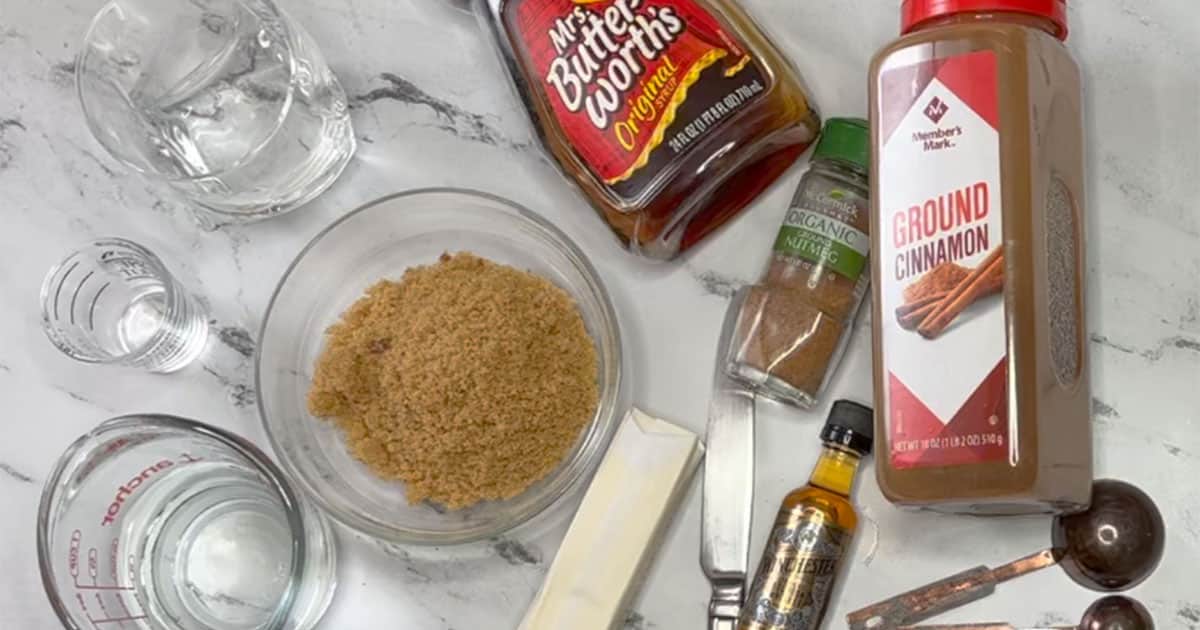 Instructions to Make Hot Buttered Bourbon
First, we need to create the Buttered mix by mixing all ingredients together.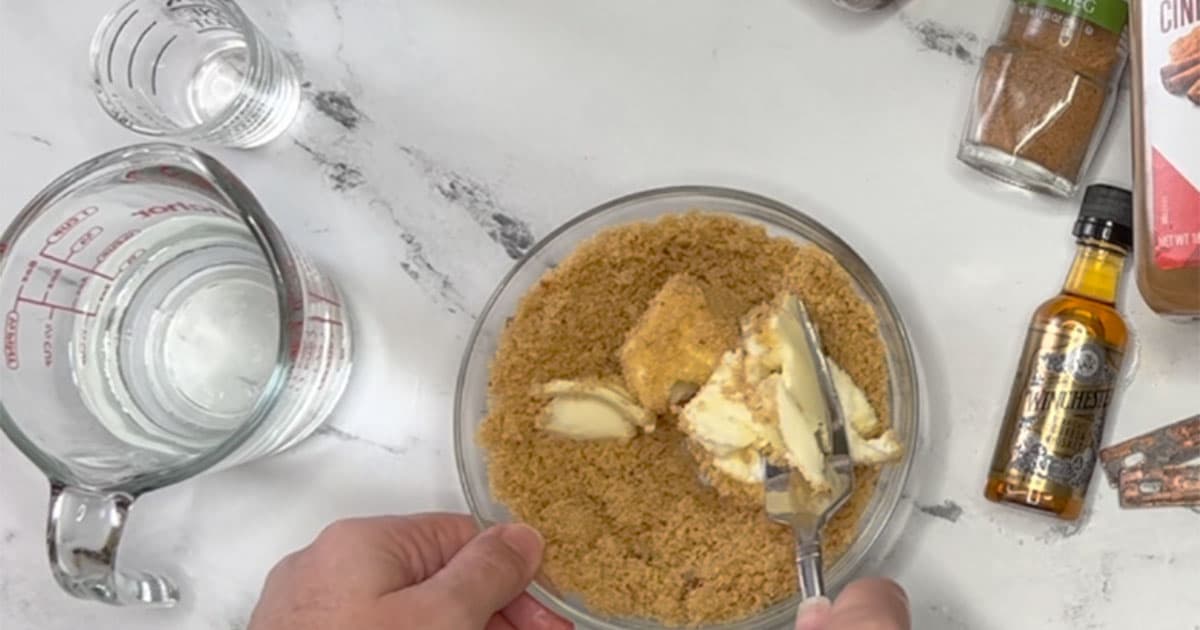 Combine in bowl, salted butter, brown sugar, maple syrup, cinnamon and nutmeg.
Now take the 2tbsp. of the buttered mix and add it to the saucepan with, 5 oz of boiling water.
Finally add in the bourbon and stir until sugar has melted.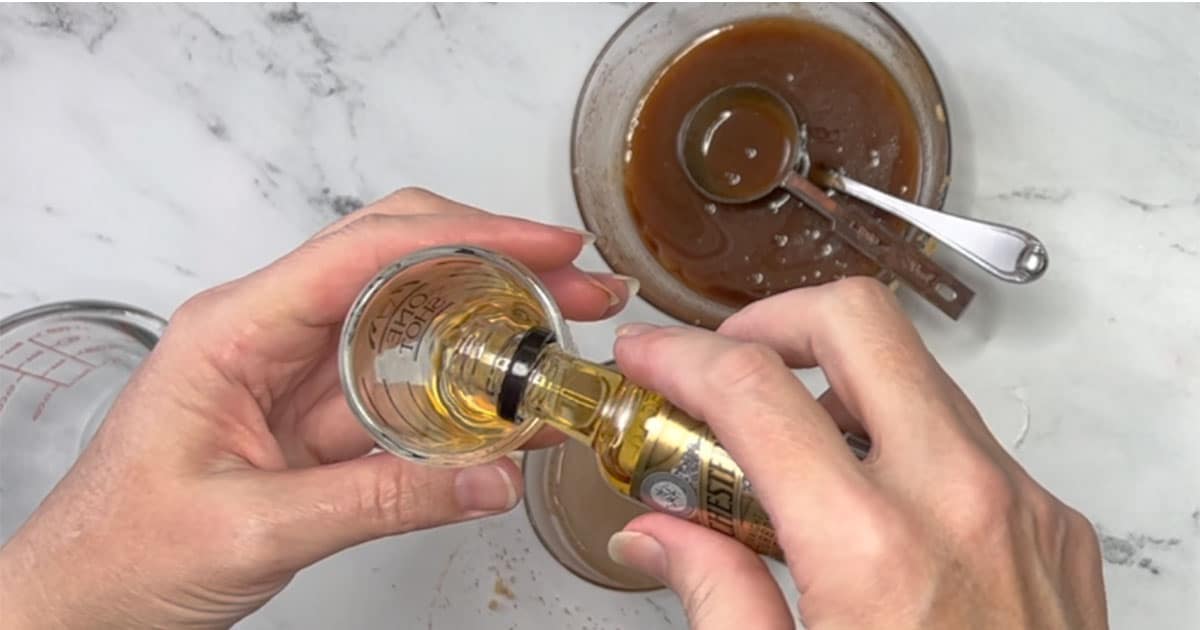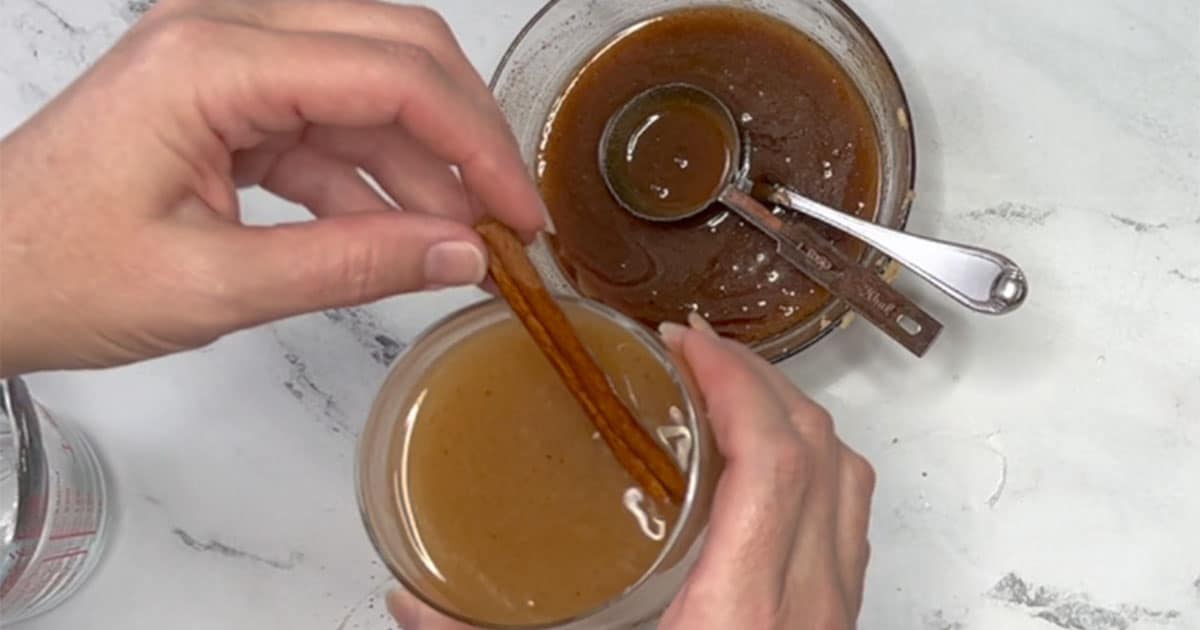 Use cinnamon stick to stir if you want to be "extra" like me.
Is Hot Buttered Bourbon a Vegan Cocktail?
Yes, hot buttered bourbon can be made vegan.
All you need to do is substitute the butter for margarine or another vegan-friendly spread. You can also use a plant-based milk or cream alternative if desired.
This simple swap will help ensure that everyone at your holiday gathering can enjoy this classic cocktail!
Is Hot Buttered Bourbon a Gluten-Free Cocktail?
Yes, hot buttered bourbon can be made gluten-free.
All you need to do is use a gluten-free whiskey or bourbon instead of the traditional kind.
You'll also need to make sure that your butter or margarine and cream alternative are both certified gluten-free.
With these small adjustments, everyone at your party can enjoy this!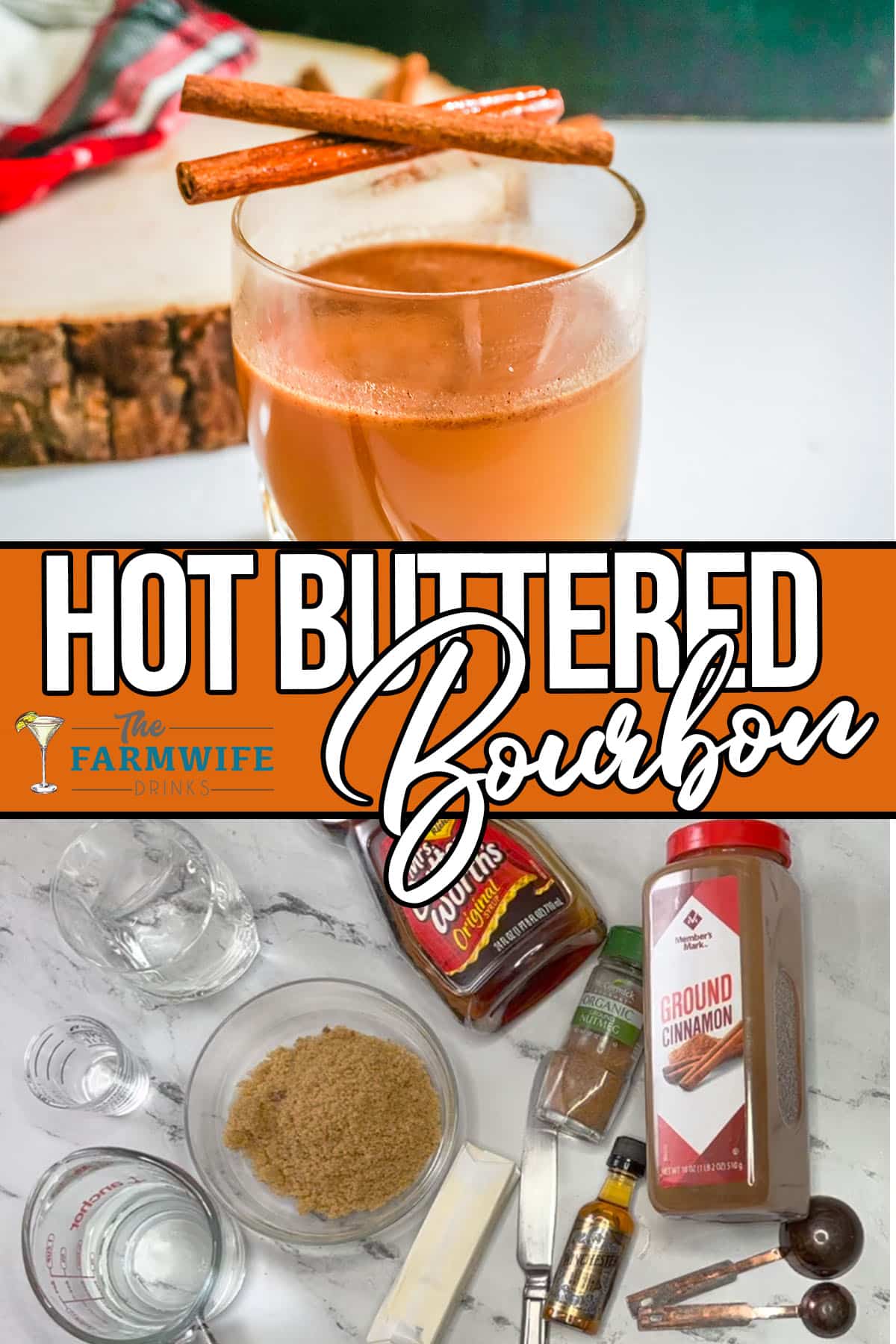 What Are Some Variations on Hot Buttered Bourbon?
If you're looking to add a unique twist to your hot buttered bourbon, there are plenty of ways to do it.
For example, try adding spices like cinnamon or nutmeg for a seasonal flavour. You can also experiment with different types of liqueurs and syrups like amaretto or maple syrup.
Finally, garnish with fresh herbs or citrus zest for a pop of color and flavor.
No matter how you choose to make your hot buttered bourbon, we know it will be delicious!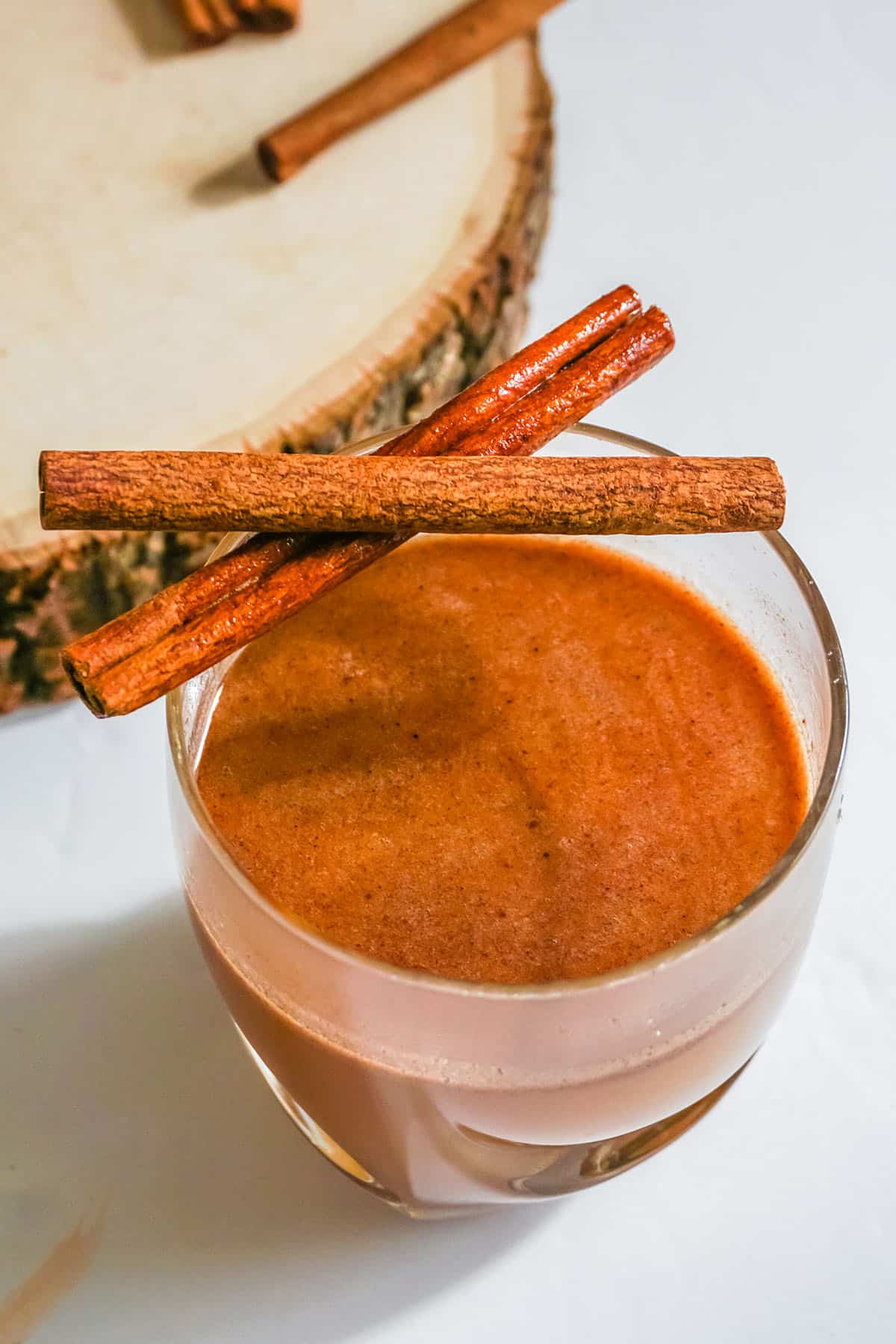 Tips for Making Stronger Cocktails
Start with high-quality ingredients and don't skimp on the spirits.
Use fresh juices, herbs, and spices to add layers of flavor.
Balance sweet and sour flavors by adding a bit of sugar or citrus juice where needed.
Consider using liqueurs for additional complexity.
Experiment with different combinations until you find something that works for your taste buds.
Use less ice in cocktails as it can dilute drinks too quickly.
Stir rather than shake when mixing drinks so they stay cold without watering down the alcohol content too much.
Add sweetness sparingly; if a drink tastes too sweet, add some bitters to balance it out.
Store all relevant ingredients together in one place so you have quick access when making drinks at home or behind a bar counter!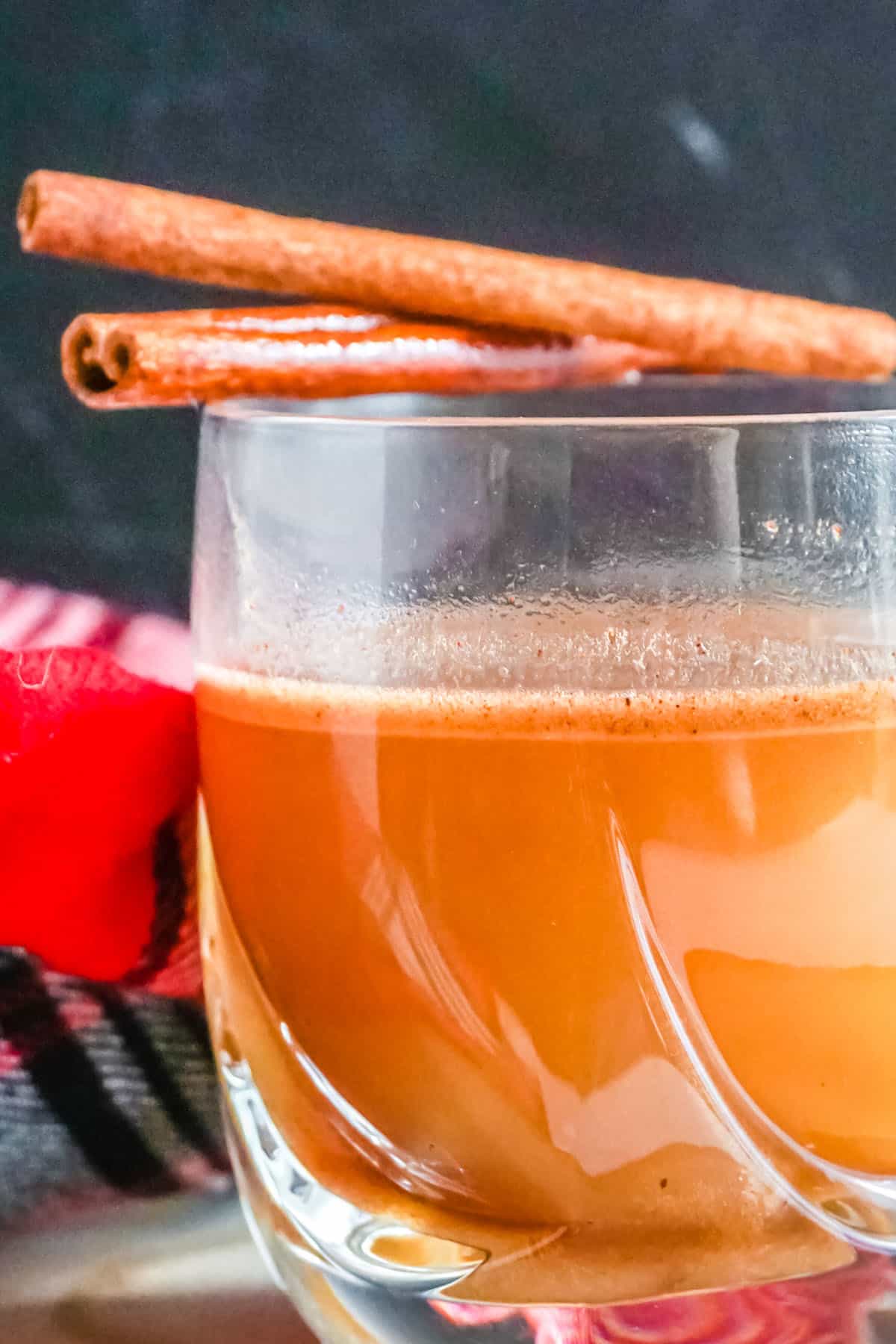 Tips for Making Chillier Cocktails
The heat of the summer can quickly make your cocktails warm. Here are a few tips for keeping your cocktails cool.
Freeze your Booze - Keep your vodka in the freezer in the summer. It will make your booze more syrupy but the cocktail ice cold.
Chill your Juices - Always have your mixers in the fridge. This means your juices too. Don't just keep your unopened juices on the shelf.
Refrigerate your Fruit - When using citrus, pop it in the fridge to chill it as well. It can act as ice cubes. While this recipe doesn't call for fruit, using frozen fruit instead of fresh fruit also helps keep drinks chilled.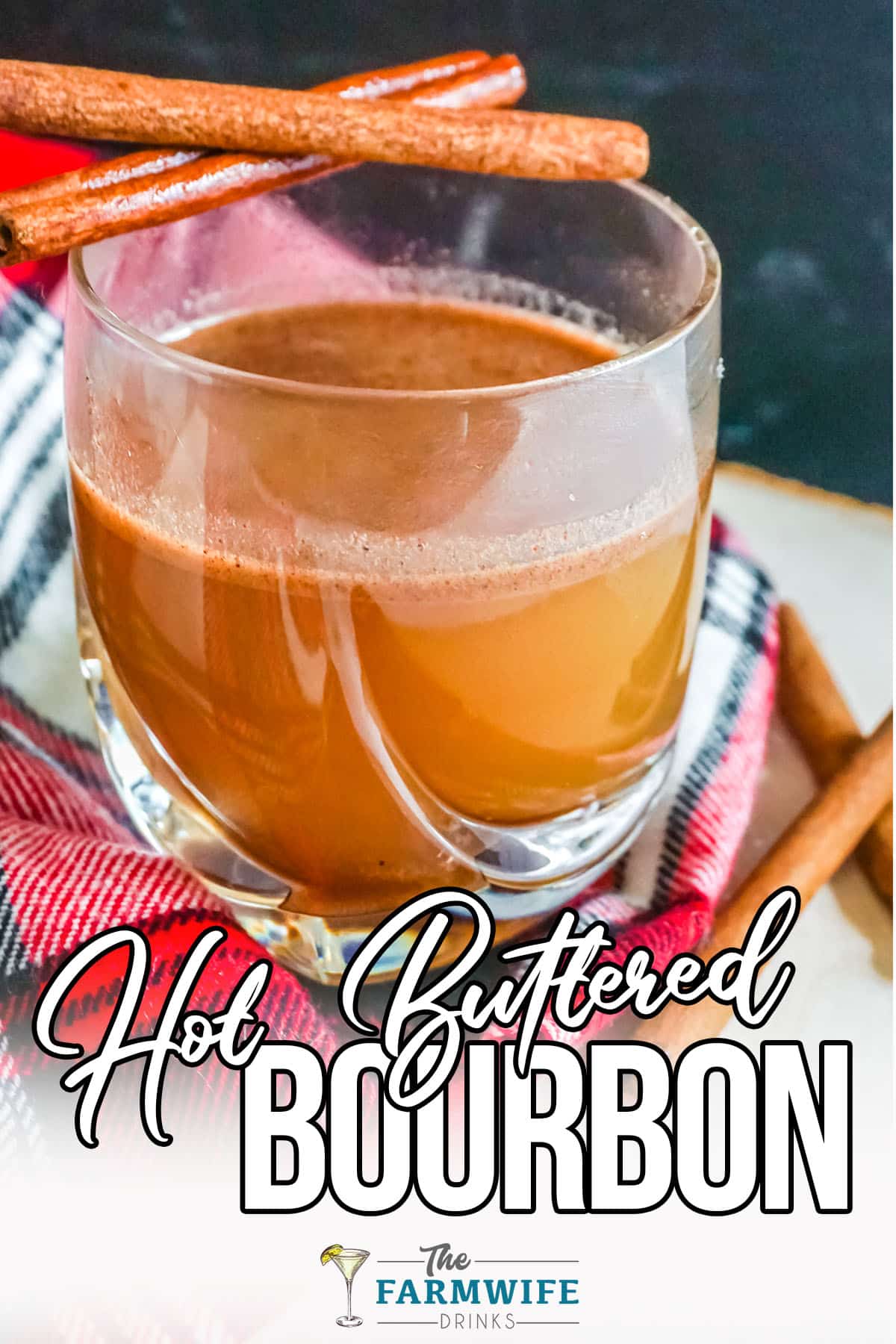 Home Bar Equipment
Having a well-stocked home bar with the equipment to make cocktails whenever you desire is important for the cocktail enthusiast. Build your bar for the perfect whiskey drinks with a few of my favorite items to make great drinks with great tools.
How to Store Cocktails
This cocktail is super easy to make, but you can make it ahead of time.
Refrigerating Leftovers - You can store leftovers of the vodka press cocktail in the fridge for up to three days.
Freezing Leftovers - Frozen vodka press slushies can also be made with leftovers. Just pop the leftovers in a freezer bag and pull out later.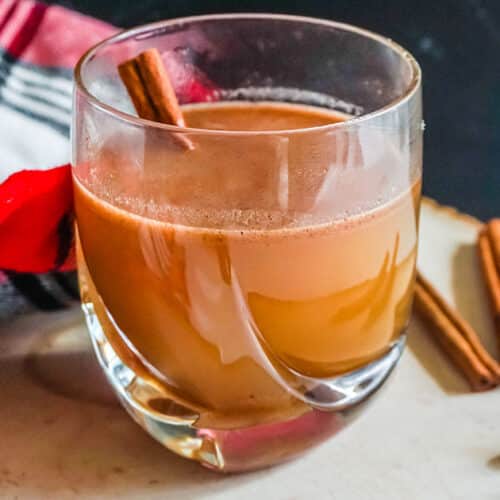 Hot Buttered Bourbon
An easy and warming treat to make, this hot buttered bourbon is an epic classic cocktail that you just have to try.
Print
Pin
Rate
Ingredients
Buttered Mix
½

cup

salted butter

½

cup

brown sugar

2

tablespoon

maple syrup

½

teaspoon

cinnamon

¼

teaspoon

nutmeg
HOT BUTTERED BOURBON
2

ounces

Bourbon

5

ounces

Boiling Water

2

tablespoon

Buttered Mix
Instructions
First we need to create the Buttered Mix. Combine in bowl, salted butter, brown sugar, maple syrup, cinnamon and nutmeg.

½ cup salted butter,

½ cup brown sugar,

2 tablespoon maple syrup,

½ teaspoon cinnamon,

¼ teaspoon nutmeg

Now take 2 tablespoons of the buttered mix and add it to the saucepan with 5 oz. of boiling water.

Finally add in the 2oz. of Bourbon and stir until sugar has melted.

2 ounces Bourbon,

2 tablespoon Buttered Mix
Nutrition
Serving:
1
g
|
Calories:
1476
kcal
|
Carbohydrates:
136
g
|
Protein:
1
g
|
Fat:
92
g
|
Saturated Fat:
58
g
|
Polyunsaturated Fat:
3
g
|
Monounsaturated Fat:
24
g
|
Trans Fat:
4
g
|
Cholesterol:
244
mg
|
Sodium:
772
mg
|
Potassium:
271
mg
|
Fiber:
1
g
|
Sugar:
131
g
|
Vitamin A:
2840
IU
|
Vitamin C:
0.1
mg
|
Calcium:
177
mg
|
Iron:
1
mg
Latest posts by Chantal Kirkland
(see all)