Sometimes the weather is so stinking hot all you want is a cold one. But not a beer. I know, I know that is hard to believe. But I don't always crave a hoppy, cold brew. Sometimes I want a crisp, refreshing drink. Not too sweet. Not too dry. And people, I bring you the best damn spring white wine sangria I have ever tasted.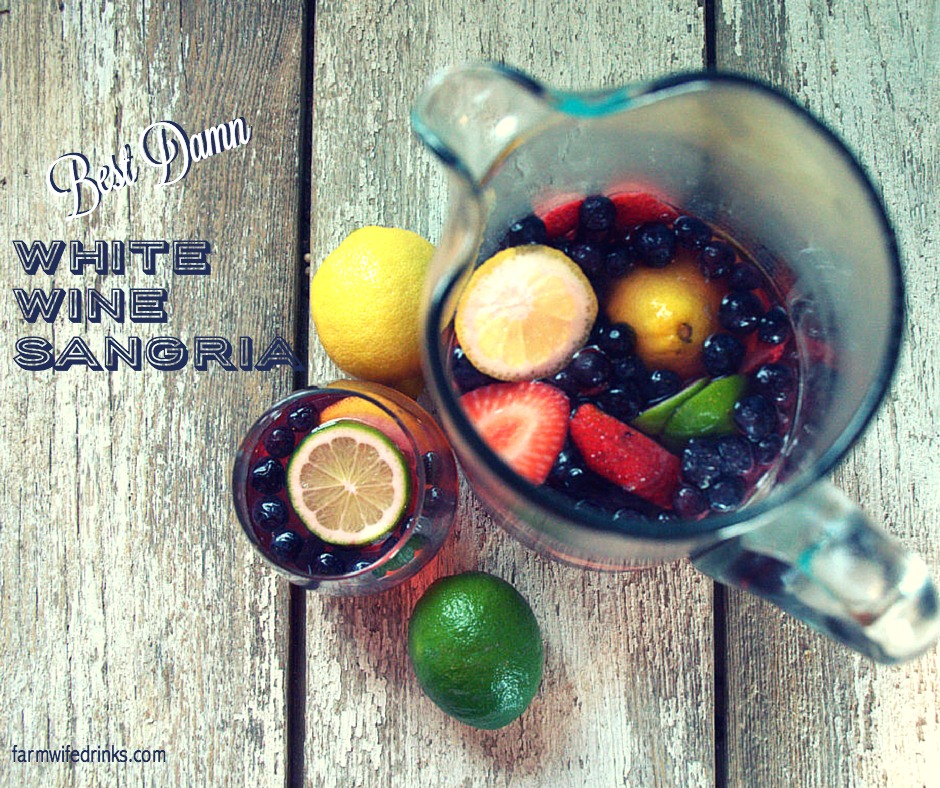 And it is so simple, especially with all these new bubbly wines. Not champagne. Not sangria. Wine. Carbonated. And cheap too. I am loving the Barefoot Crisp White. And no they didn't ask me to say that. The bottle just gravitated to my cart one random stroll down the booze aisle at Target. And NO Target didn't ask me to go there either. I just like Target.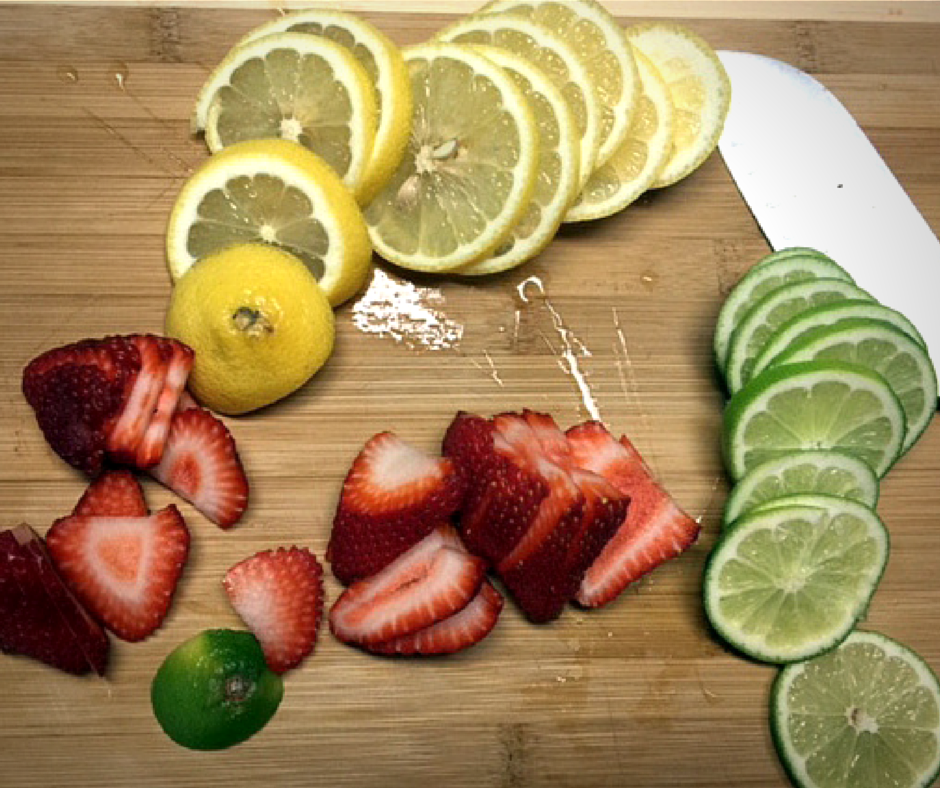 Back to the sangria. All I did was slice up a lime, a lemon, four or five strawberries and add to the bottom of a pitcher. Tossed in a handful of blueberries. Could have used blackberries too. And then poured the bubbly wine over the fruit. Decided I could take it up a notch, so poured ½ cup of triple sec in for good measure. Then left in the fridge for an hour.
The results were delicious. Like, drink the whole damn pitcher of Spring White Wine Sangria alone on a Sunday night delicious. People. Make. This. Don't wait for company. Just make it for yourself. Period.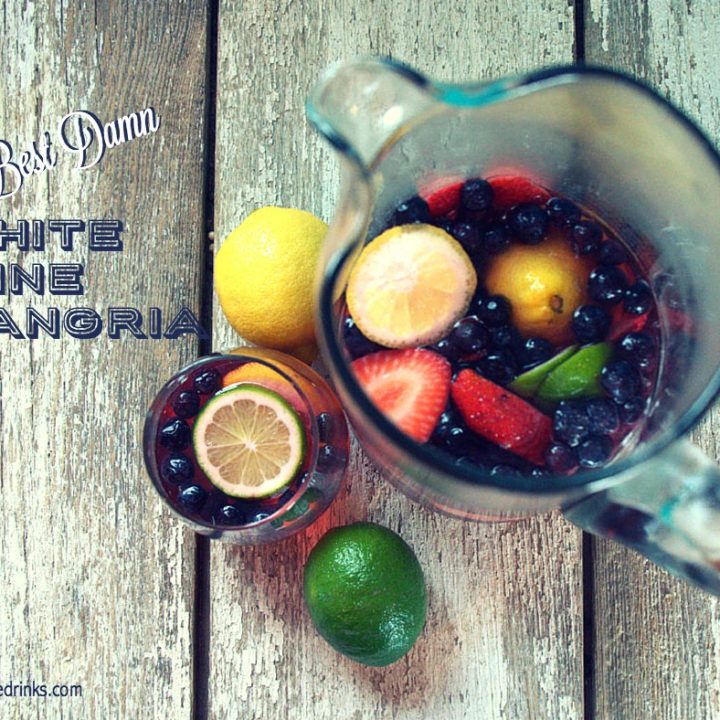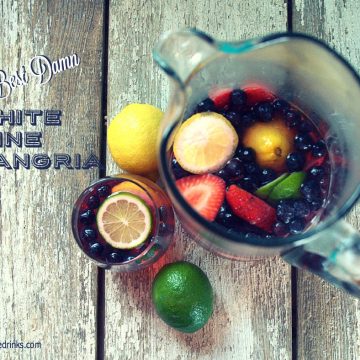 Spring White Wine Sangria
The best damn white wine sangria you will have. Make it in the spring and summer with all the fresh fruit available.
Print
Pin
Rate
Ingredients
1

bottle of crisp white wine

carbonated preferably

1

lime and lemon

sliced

1

cup

of sliced or whole berries

½

cup

triple sec

1

cup

soda water if wine is not bubbly
Instructions
Place fruit in the bottom of a glass pitcher.

Pour wine and triple sec over fruit. Let chill for an hour.

Add soda water, if necessary.

Enjoy!
Find other great recipes over on the Weekend Potluck.
Latest posts by Leah Beyer
(see all)