Cosmopolitans are the classic martini for people who want a strong drink but don't want to drink straight vodka and vermouth. The pretty pink color makes it a fun drink to have in your hand too. When you are looking for a pretty in pink cocktail it is the perfect pitcher of Cosmpolitan Martinis that comes in clutch. The Poolside Cosmos is truly best enjoyed with your friends around the pool, lakeside, or on the beach.
Poolside Cosmos is a four-ingredient vodka cocktail with lime slice garnishes that can be made by the pitcher so you don't have to be making your cocktails over and over. Buying already-made juices also make this cocktail super easy to make.
My perfect cosmopolitan martini definitely inspired this cocktail but the Moscow Mule Punch brought the true inspiration on how to make this bulk cosmo.
Jump to:
Poolside Cosmo Ingredients
Four simple ingredients to bring this must make girls' night cocktail to life. The base flavors for this cocktail are both sweet and sour with a little bitter from the vodka.
Cranberry Juice - 100% juice is my preference. Sugar makes the hangover worse. Juice all by itself has plenty of sugars in it the way it is. Plus, sugar will be coming into the cocktail in other ingredients.
Limeade - Simply juices are my jam. Simply limeade is always in the fridge since it is my go-to for the perfect margarita recipe. It is also the base of the Moscow Mule Punch.
Vodka - Your favorite vodka. My always dependable vodka of choice is Titos. Don't go too cheap on the booze.
Triple Sec - Orange Liqueur is a must to bring the flavors together. Triple Sec is my preference but you can also use Cointreau.
See the recipe card for quantities.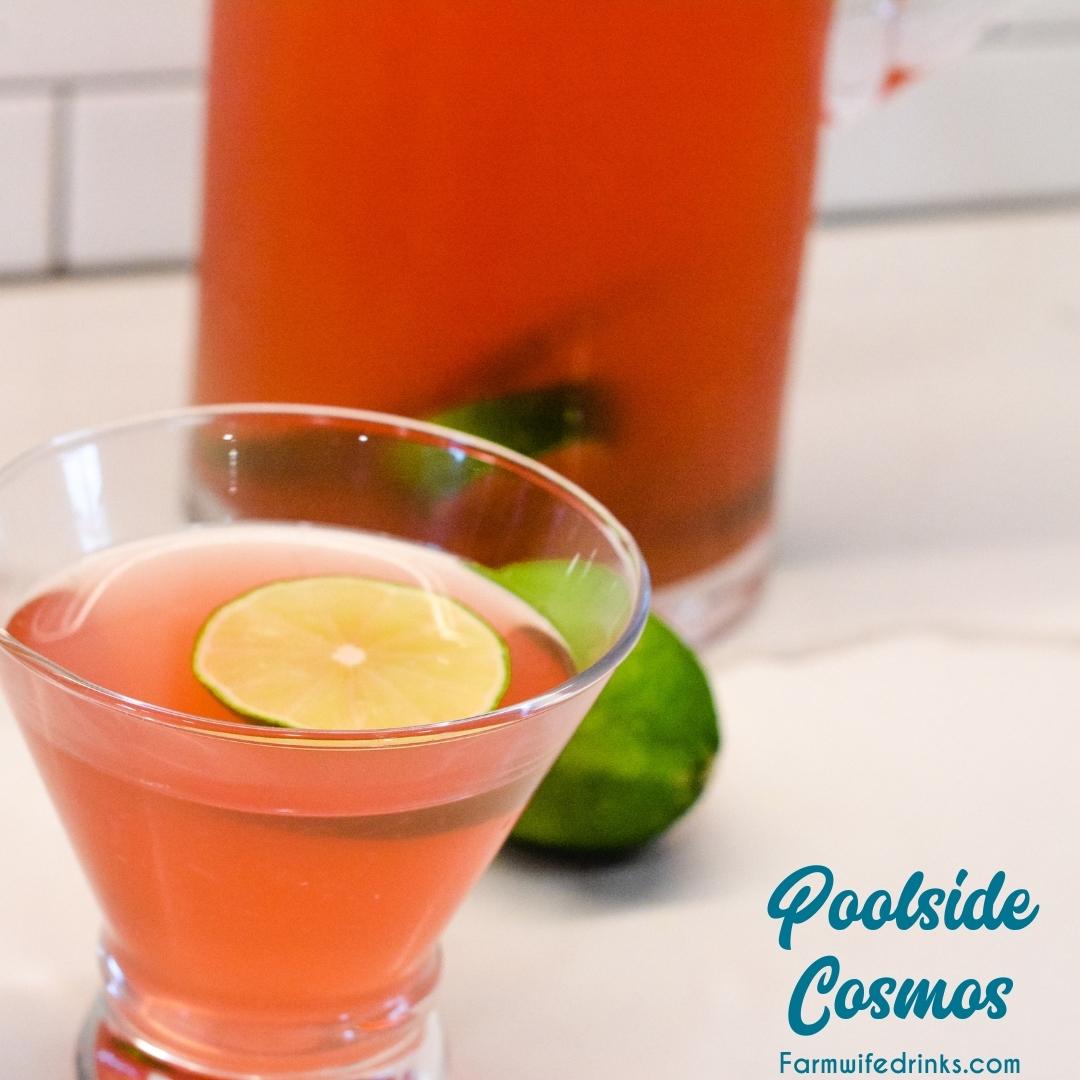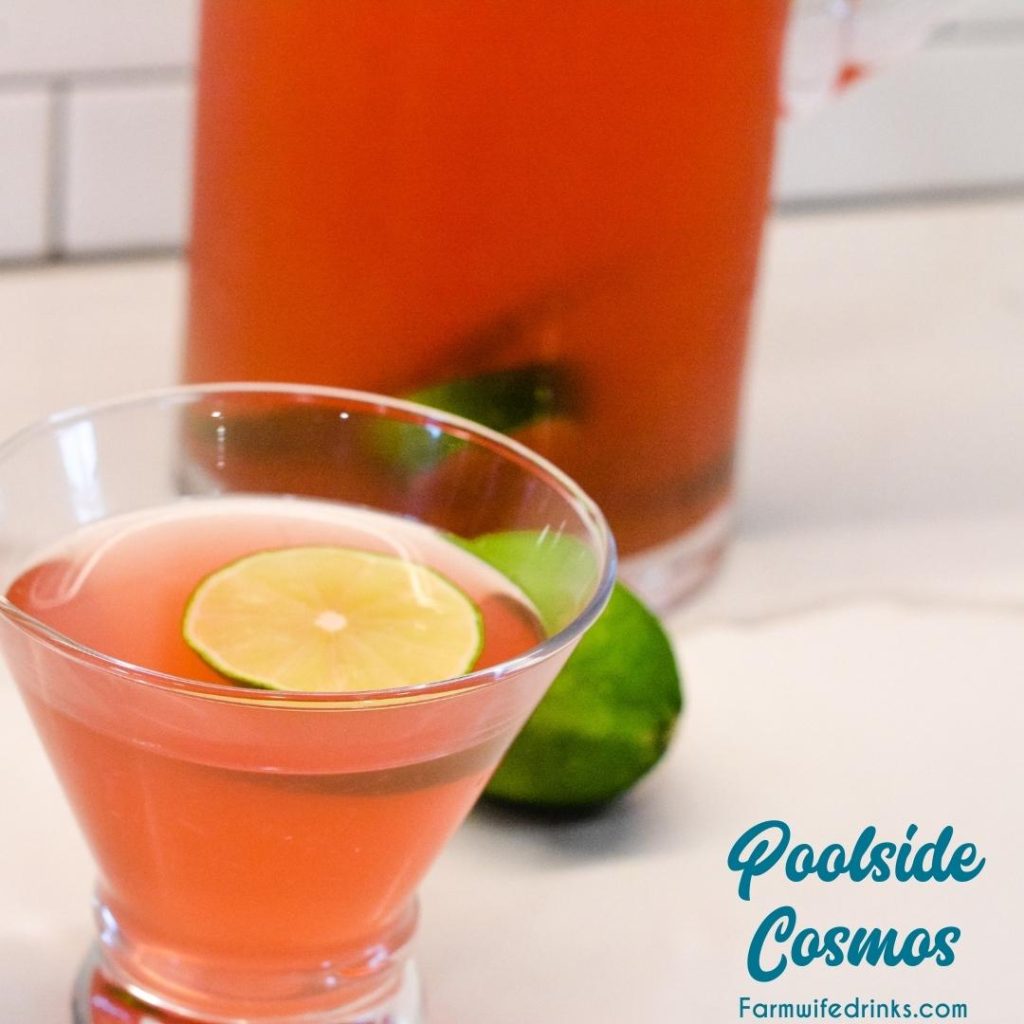 How to Make Cosmopolitans by the Pitcher
Make the cosmopolitan punch by mixing everything in a tall pitcher. I love how it looks in a glass pitcher.
The color of the poolside cosmo is a rich pink color. Perfect for a bachelorette party or wedding shower. But it does not have to be a special occasion to make a pitcher of cosmos. Make it because it is Saturday by the pool.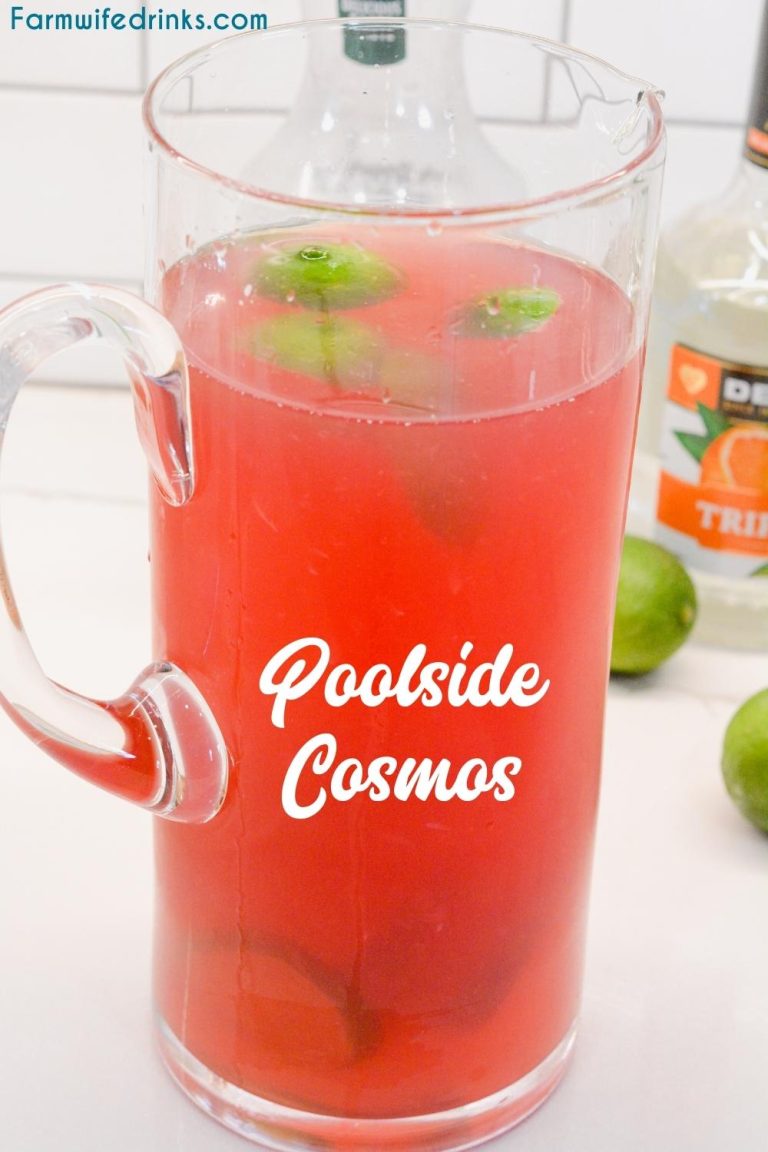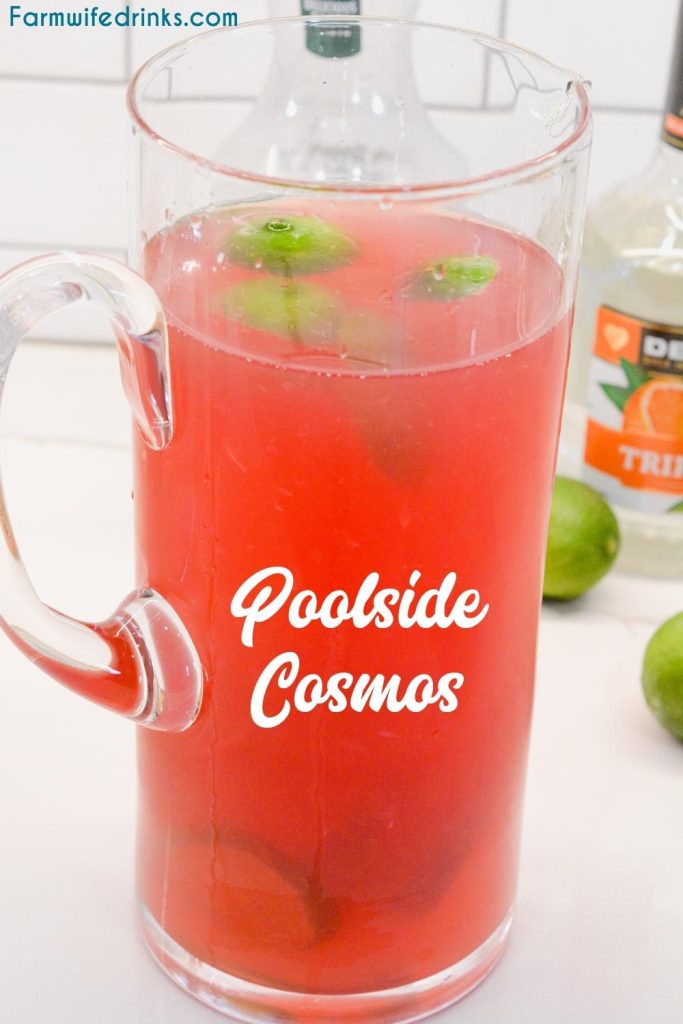 Storage
Keep this cosmo punch covered and chilled until you are ready to drink. Since there is no carbonation, this cocktail can stay in the fridge for 24 hours and remain delicious. I would not keep the poolside cosmos for more than two days.