Summer is here and it's time to start sipping on some refreshing drinks. What can be more perfect than Malibu drinks made with Malibu Rum that taste like sunshine in a bottle?
Malibu rum is a highly sought-after rum because of its smooth coconut flavor, making it the perfect base for any tropical drink. From sweet, tangy, or tangy with a kick, Malibu has many flavors to make your drinks taste glitzy and glam.
So, let's get our mixologist hats on and make some summer sunshine in a glass!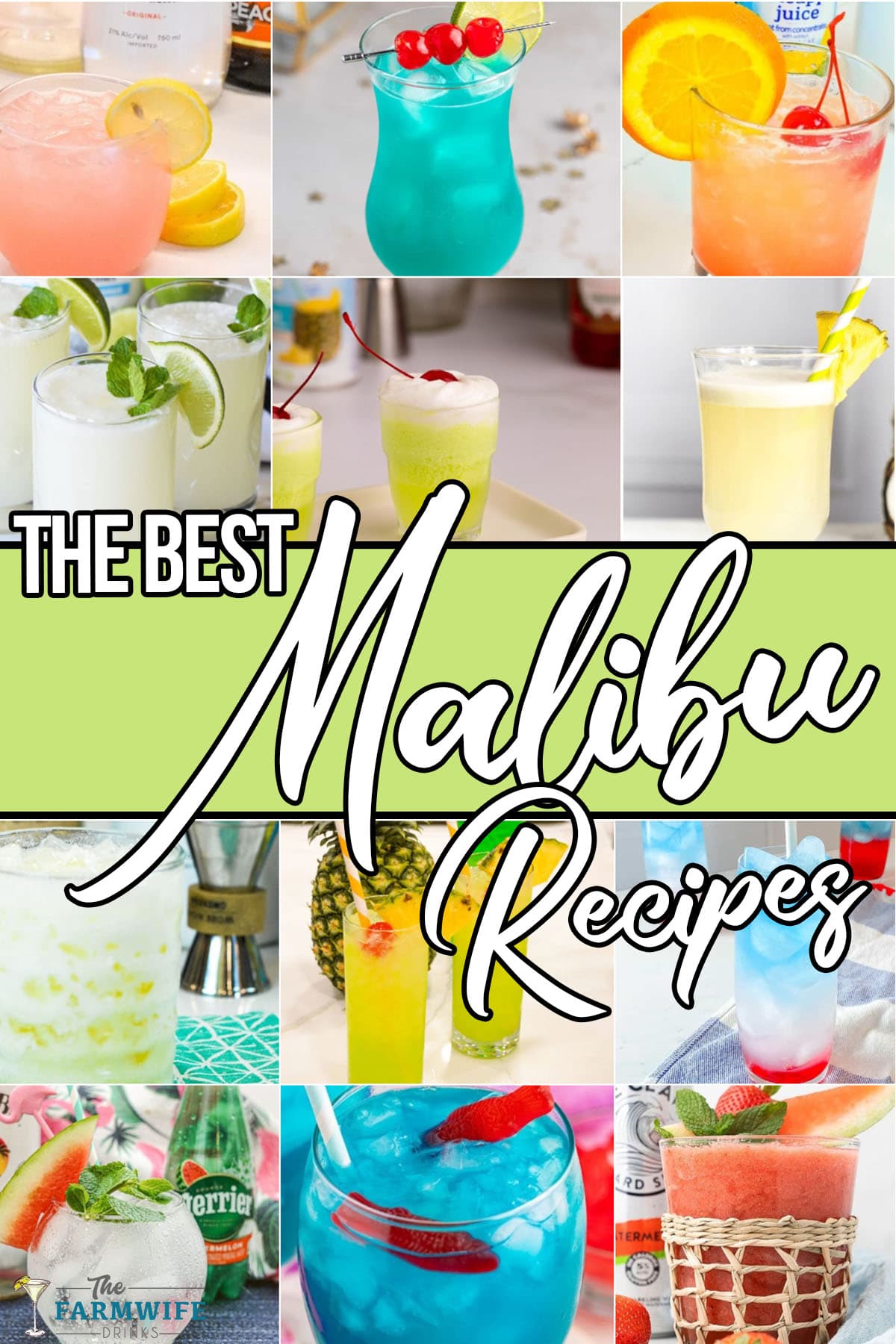 Sip on Some Summery Vibes with These 25+ Malibu Drinks Made with Malibu Rum
Before we jump into the best Malibu recipes, we definitely need to talk shop. Malibu is definitely a unique experience that you just don't get with other rum varieties.
But digging deep is where the BEST cocktails are made. So let's talk about what it takes to make the best Malibu drinks.
How can I create a tropical vibe with Malibu rum cocktails?
To create a truly tropical ambiance with Malibu rum cocktails, presentation is key!
Start by using bright, vibrant colors for both the glassware and garnishes. Brightly colored tumblers or highball glasses are perfect for adding a cheerful and festive feel to your gathering.
For garnishes, consider tropical fruits such as pineapple, mango, and coconut to enhance the fruity flavor of the drinks.
Finally, accessorize your table with beach-inspired decor like palm fronds or tiki torches for a truly tropical vibe!
What is good to mix with Malibu?
Malibu rum is a great base for many summer drinks. Its coconut flavor pairs well with fruity juices, such as pineapple, orange, and cranberry juice.
You can also mix it with ginger ale or soda for a fizzy twist.
My favorite are, fruity options such as coconut water or pineapple juice - they make great companions to Malibu rum.
Does Malibu go with soda?
Yes, Malibu rum goes well with soda. It's an easy way to make a refreshing drink that is perfect for hot summer days.
Pour Malibu rum and pineapple juice into a glass over plenty of ice. Top it off with your favorite soda or ginger ale and garnish with a pineapple wedge or lime wheel. Simple as that - although there are MUCH more tasty concoctions below that will blow your mind.
Is Malibu and Milk a thing?
Yes, Malibu and milk is a thing! It's a quick and easy Malibu recipe that you can make in seconds. Just mix together Malibu rum, coconut cream, and milk until smooth. Pour it over ice and enjoy the creamy sweetness with every sip.
It's perfect for those who want to indulge in something sweet without being too overpowering. But, again, you'd be missing out if that's all you do - check out these amazing Malibu recipes below for the tastiest summer drinks!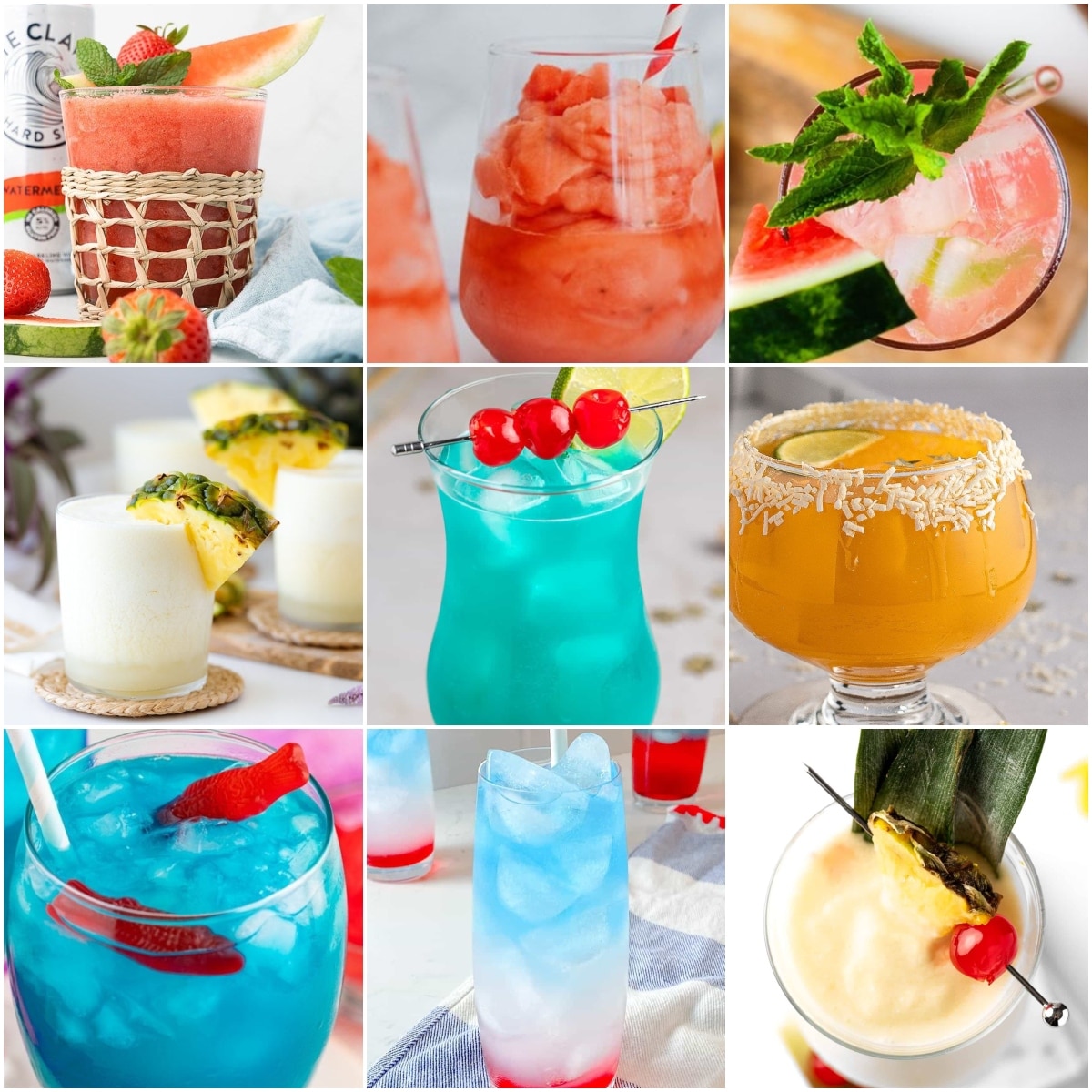 The Best Malibu Recipes
Malibu rum is a great way to get creative in the kitchen and impress your guests with delicious drinks that are easy to make. Whether you're looking for a sweet, tangy, or fruity drink - there's sure to be something perfect for every summer gathering.
So get ready to sip on some perfectly summery drinks infused with Malibu rum.
Whether it's for a tropical-themed party with friends or a refreshing drink at home, these 25+ Malibu Rum-inspired drinks are sure to give you the perfect summer vibe.
So stock up on some Malibu Rum and let's toast to some delicious drinks!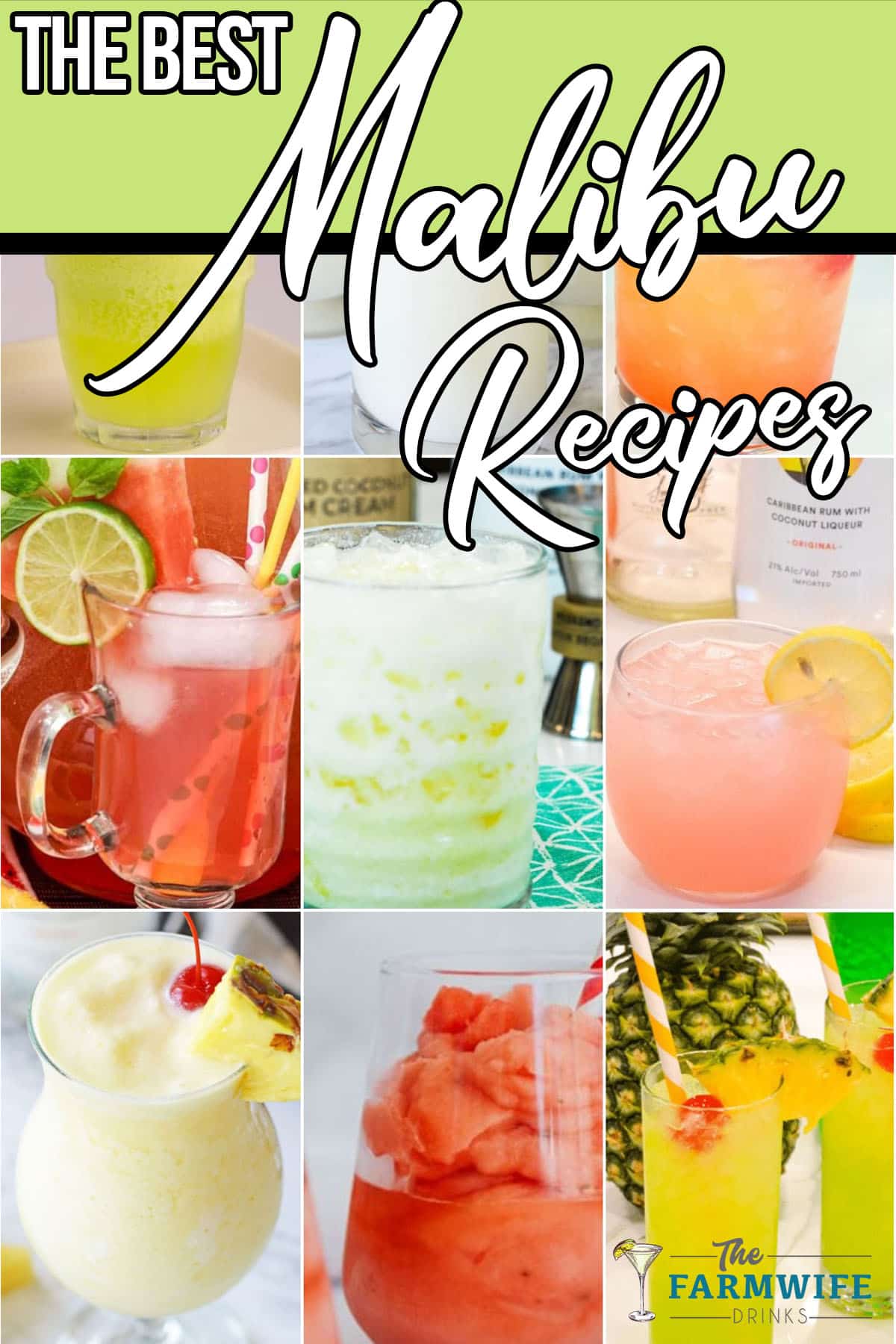 Latest posts by Chantal Kirkland
(see all)