There is one thing my children love more than breadsticks when they eat at Italian restaurants, the Italian Cream Sodas. I have plenty of Spaghetti Factory glasses to prove it. The novelty might finally being wearing off now that I have created Homemade Italian Cream Sodas and can make them any day of the week. Homemade Italian Cream Sodas are treat you can wow any child with as long as you have flavored syrups, half and half and some soda water.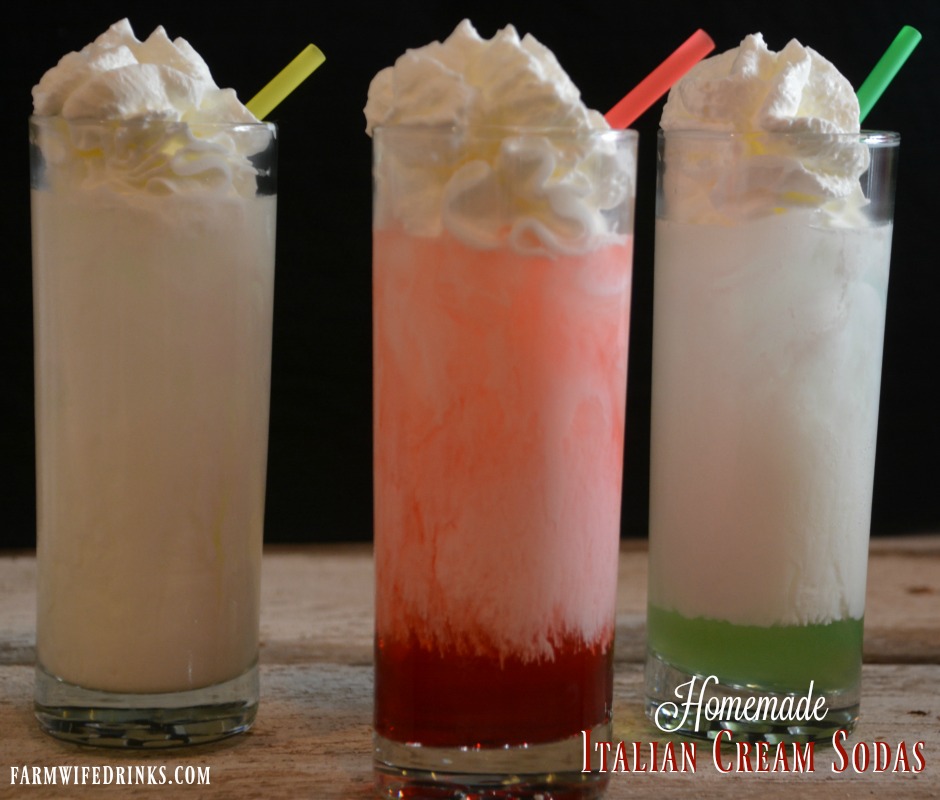 It really is a sin that a drink so fancy sounding and looking is so easy to make. It is sinful.
Homemade Italian Cream Sodas
Listen folks you need three simple things for this fancy kiddie cocktail. Three.
Flavored Syrup or Grenadine
Half and Half
Soda Water
Combine over ice and you have one fancy drink that will cause the kids in your life to fall in love with the Italian Cream Soda.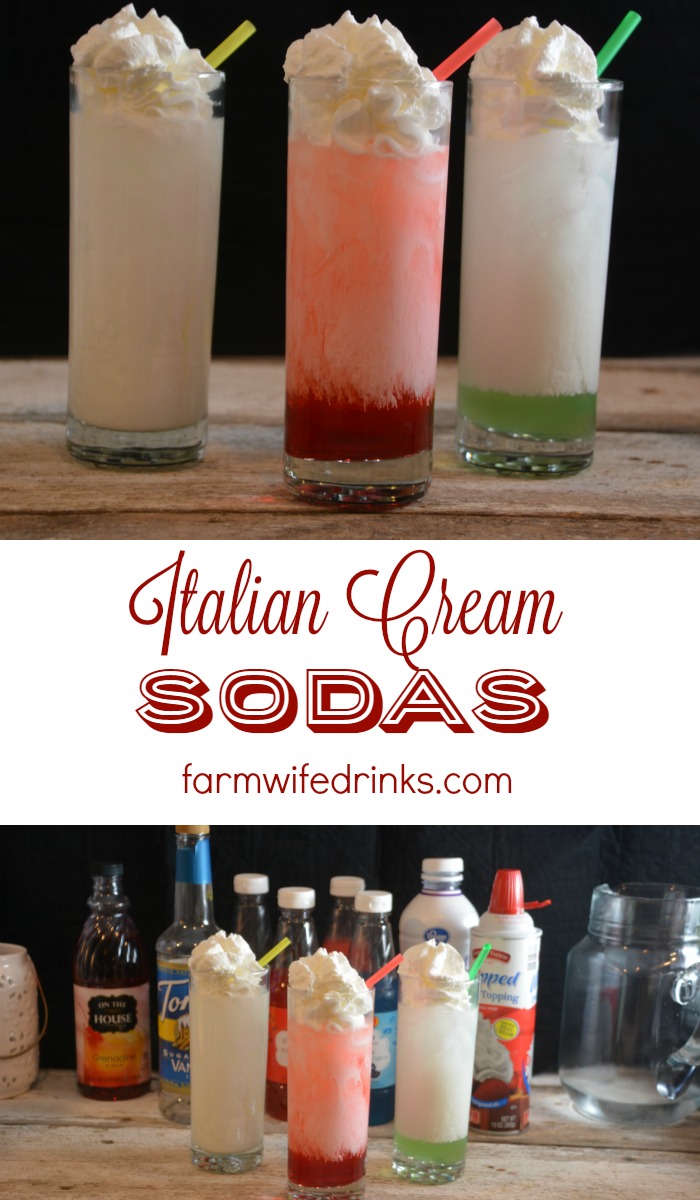 In terms of syrups, there a bunch of fruit flavored syrup options on Amazon. I also found that snow cone syrups work just as well in these homemade Italian Cream Sodas as they do on snow cones. My kids like vanilla syrup I have for my coffee and the regular old grenadine most.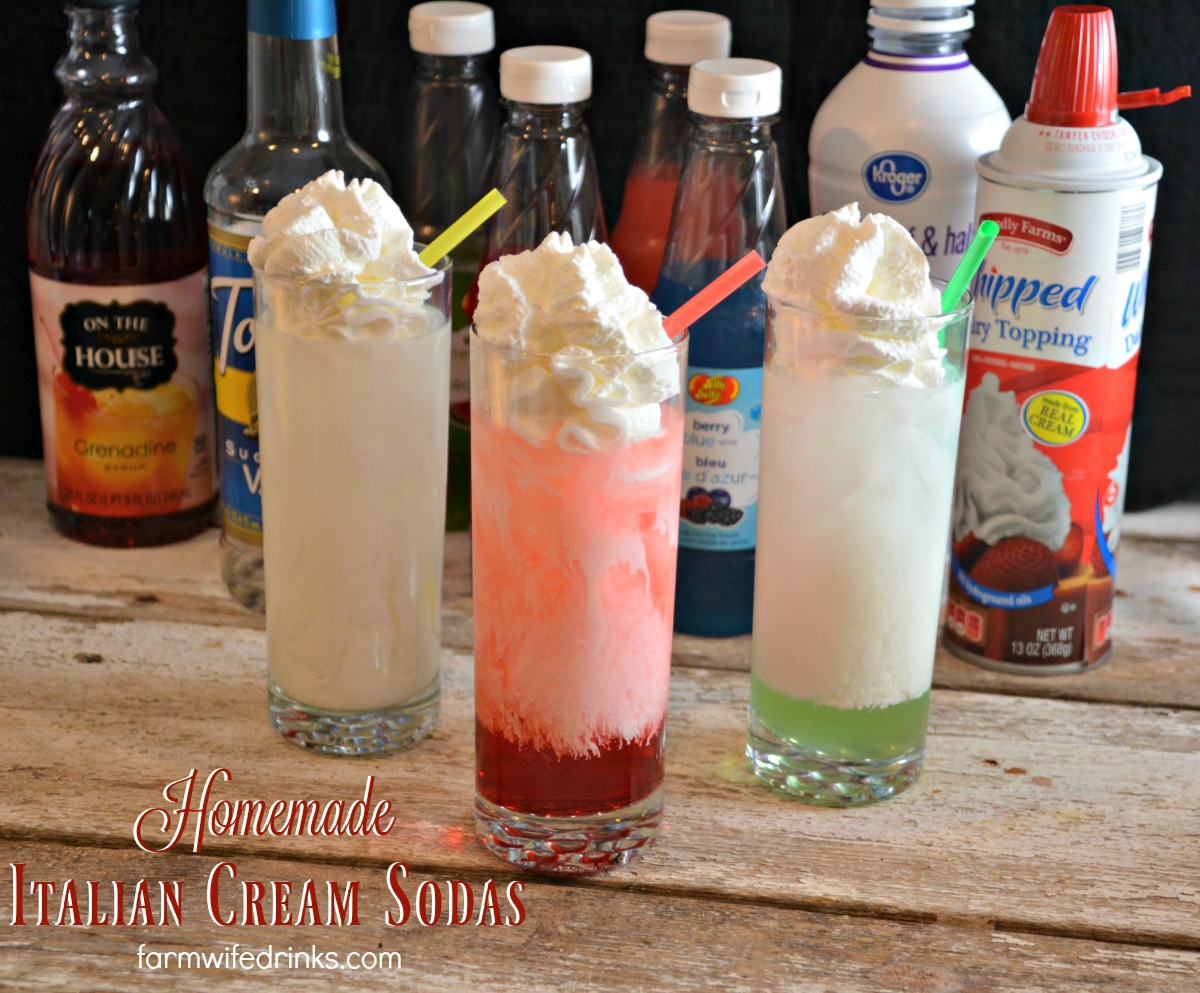 Start by filling a tall, thin glass with ice. Pour syrup over top of the ice till a third full. Follow the syrup with club soda and fill leaving room for the cream. About an inch from the top of the glass. Finally, pour the cream over top. If you want to take it up a notch, add some whipped cream to the top.
Put in some bendy straws and call the drinks ready to be sucked down. Trust me, just make two per kid.