My friends know I love a good mimosa. For every major holiday, wedding shower, baby shower, or Saturday morning, it is critical all of you know how to make a mimosa bar that will have everyone buzzing by noon. The great thing about a mimosa bar is no one will complain and just keep drinking!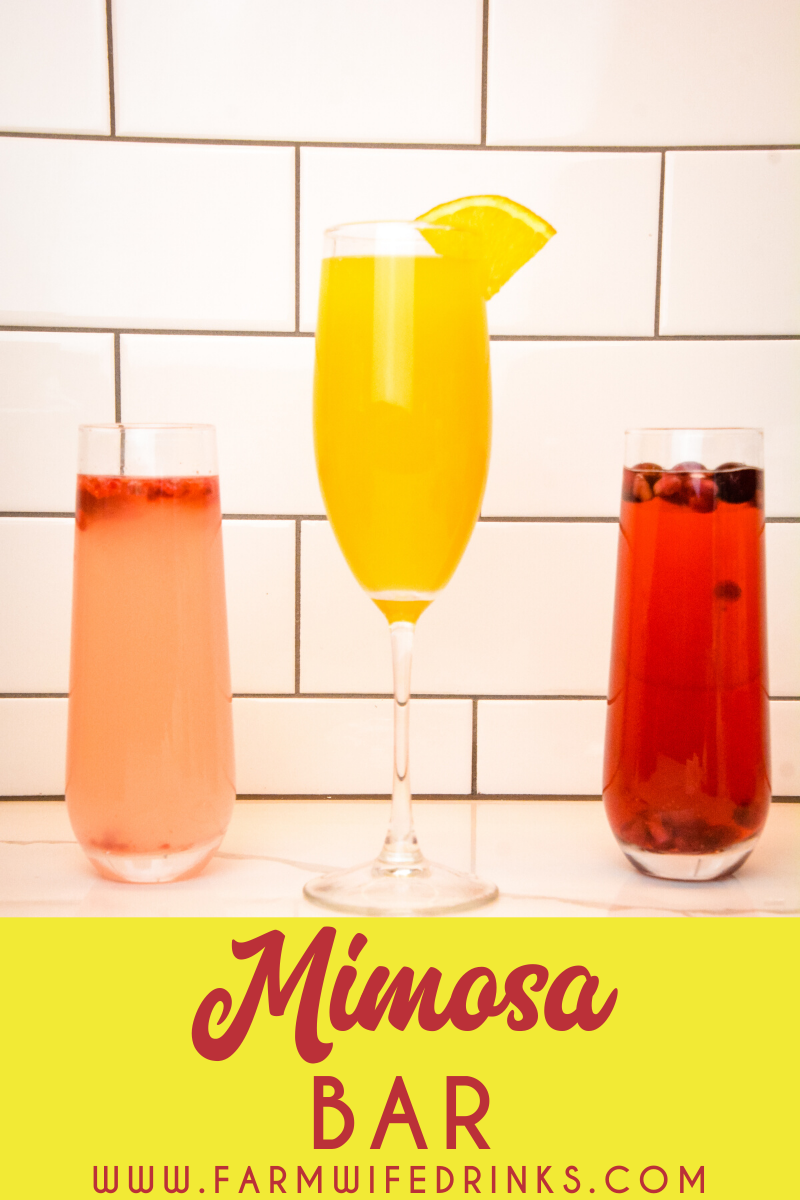 Mimosa bar ideas can include types of juices, garnishes, glasses, and even champagne, prosecco, or cava to help perfect your next brunch, shower, or holiday gathering. Learn everything you will need to know how to make a mimosa bar at your next event.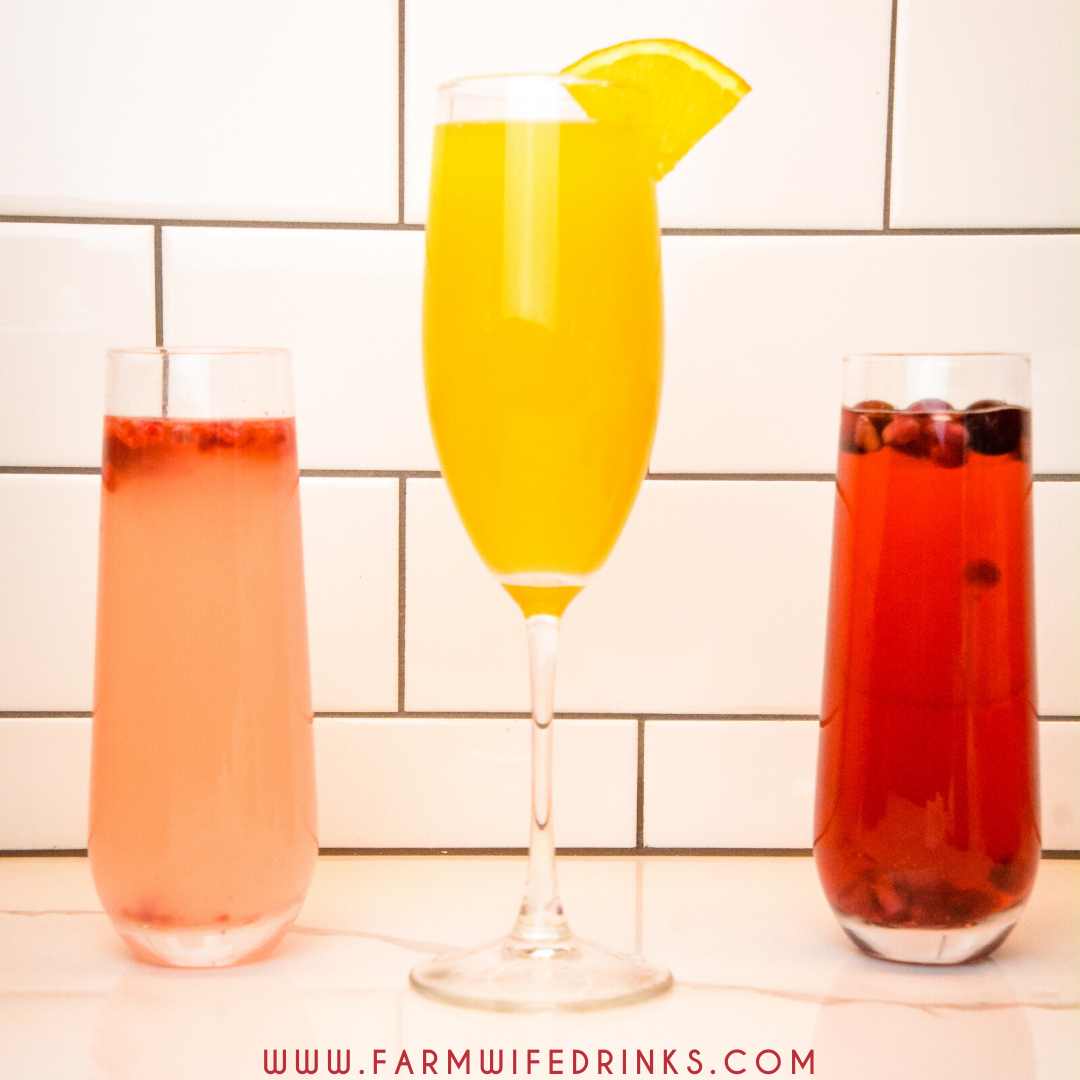 How to Make a Mimosa Bar?
Everyone is aware of a mimosa is juice plus champagne. But I repeatedly see questions like what champagne do I use or can you make a mimosa with juice other than orange juice.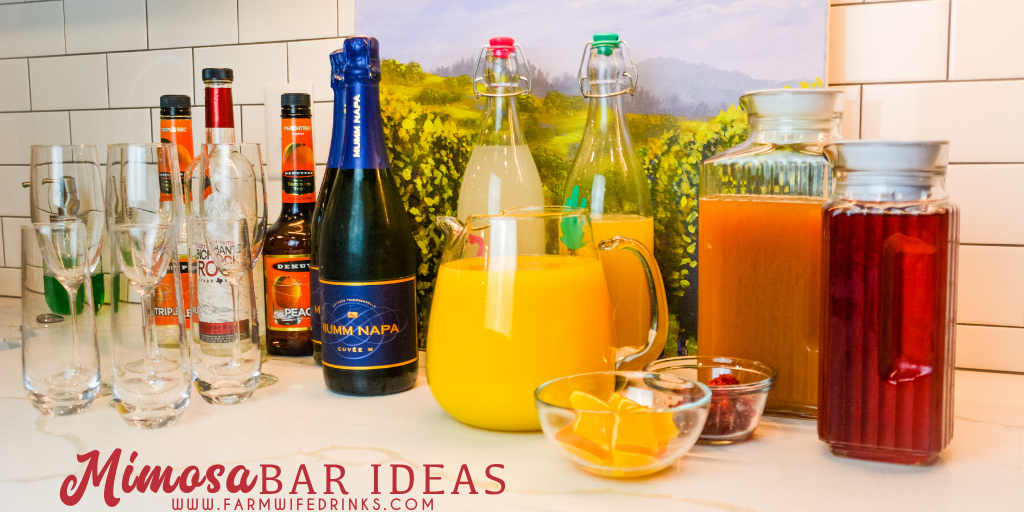 Recently I made a sampling of mimosa bar ideas to help people pull a mimosa bar together easily. So let's start with the champagne for a mimosa.
What Champagne to use in a mimosa?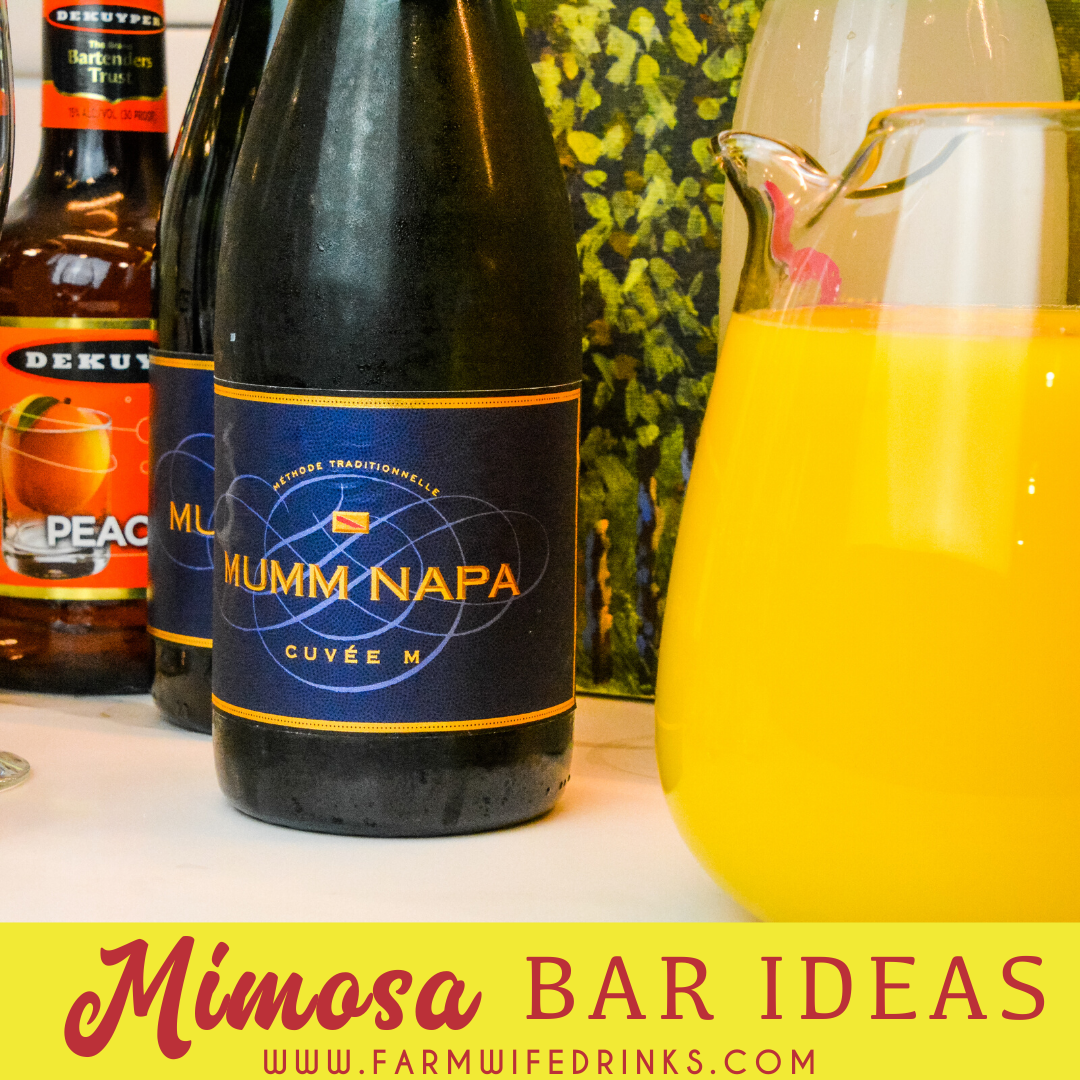 Confession, I barely ever buy real champagne from France. But I do have a fridge stocked with bubbly alternatives like prosecco, cava, and sparkling wine. Regardless of what type of bubbly you purchase, here are some tips.
Extra Dry - Stop buying Brut from Mimosas. It is too dry to mix with juice for all palettes. Instead, look for "extra dry" on the label. Korbel displays the sweetness of their bubbly both with labels on the front and dosage on the back. Look for a dosage of 1.50%.
Chilled - Make sure your ch
Affordable - There is no reason to spend over $20 on a bottle of champagne, prosecco, or cave. Everyone bottle I suggest should be able to be found for under $20.
Suggestion Brands - There are several brands I would recommend that should be easy to find in grocery or liquor stores.

Korbel Extra Dry California Sparkling Champagne
LaMarca Prosecco
Mumm Sparkling Wine
Ruffino Prosecco
Juice Ideas for a Mimosa Bar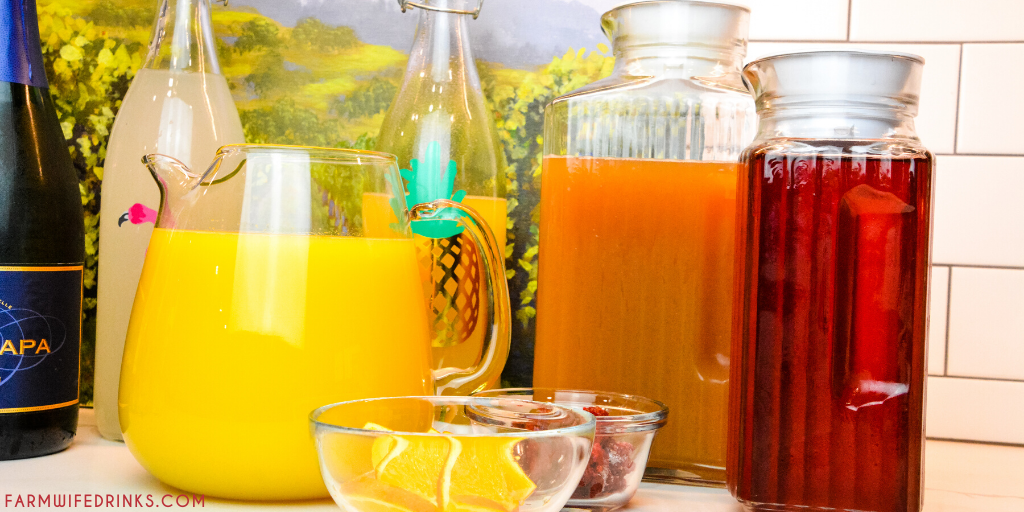 I am all for variety with juices for a mimosa or even bellinis if you want to pull them into a mimosa bar. The other great thing about a variety of juices is you can mix the variety of juices. I would recommend using 100% juice when you can find it. Here are some ideas for juices that mix well together.
Pineapple Juice and Orange Juice
Cranberry Juice and Pomegranate Juice
Apple Cider and Cranberry Juice
In addition to these great juices that are good alone or mixed together, switch up some ideas for a few non-traditional mimosas.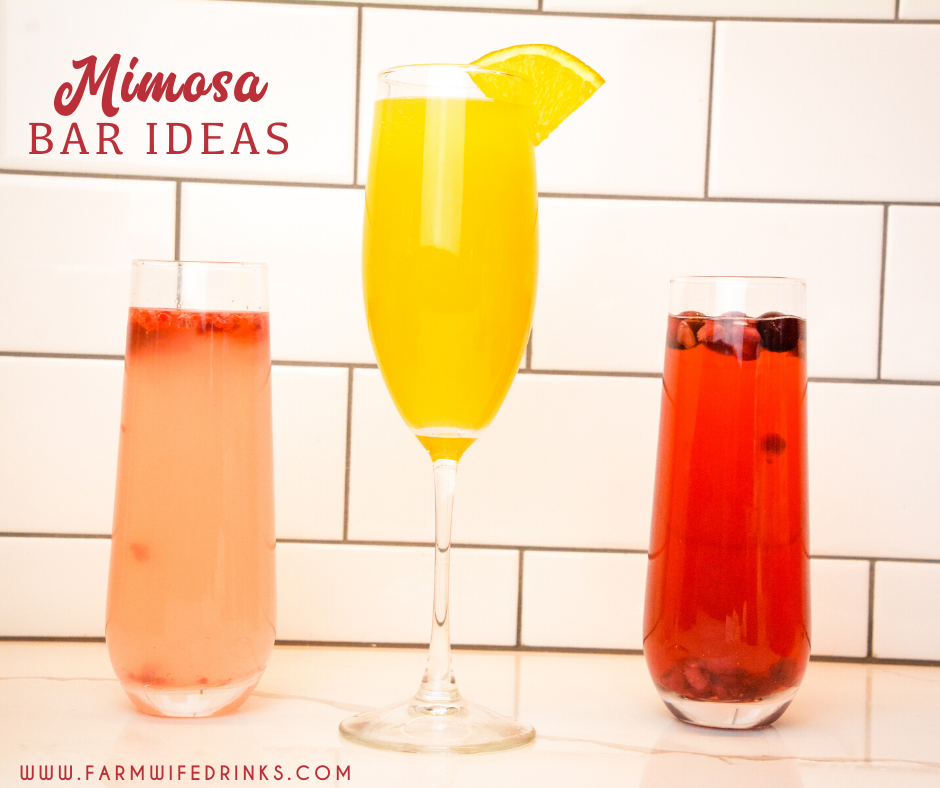 A few garnishes will help take these mimosas to a fun level as well. Frozen berries, fresh citrus slices, pomegranate arils, and fresh berries are all great garnishes. Additionally, rosemary sprigs are festive and perfect in wintertime.
Don't be afraid to put out some additional liquor on the mimosa bar. People may prefer a screwdriver, fuzzy navel, or French 75 to a mimosa. I would recommend having vodka, gin, peach schnapps. and triple sec at a minimum. If you want to be fancy, some Chambord could be good too.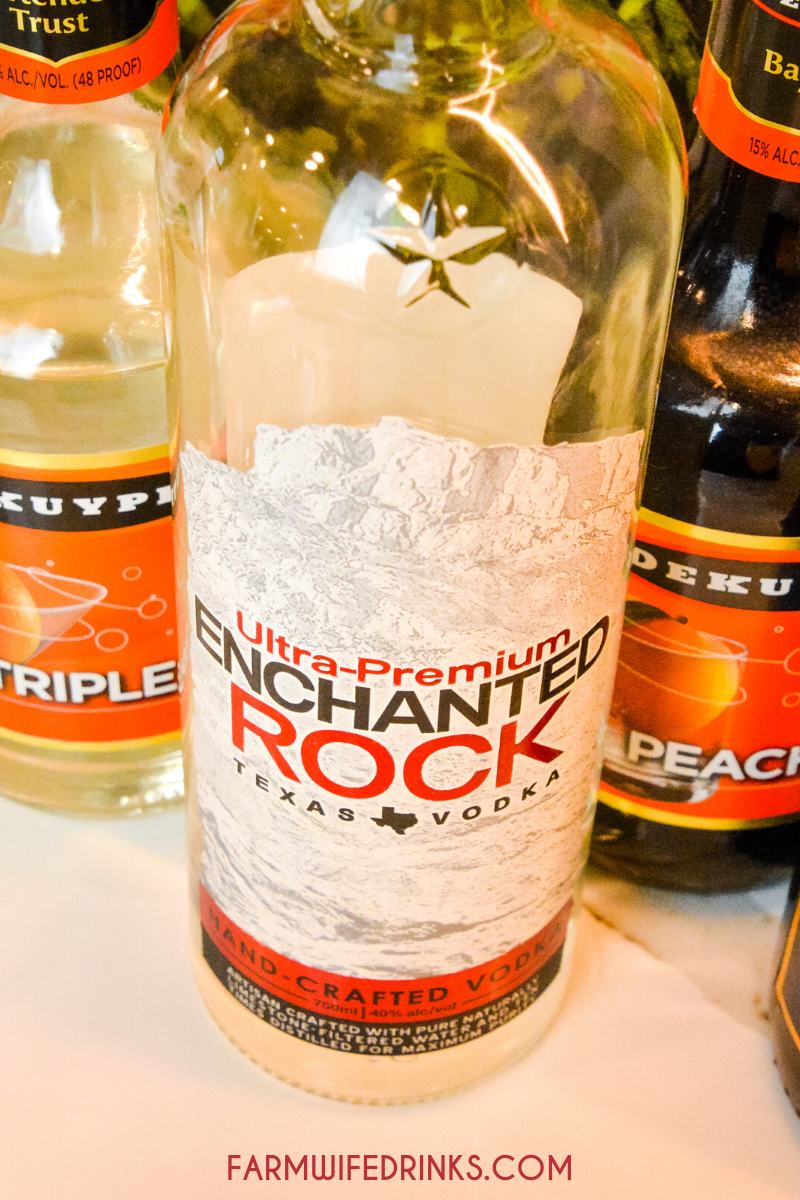 Now to highlight a few of my favorite mimosas.
Orange Pineapple Mimosas
Traditional orange juice mimosas are great. But take it up a notch by mixing equal part of orange juice and pineapple juice together with prosecco. The results are a fruity, more tropical mimosa.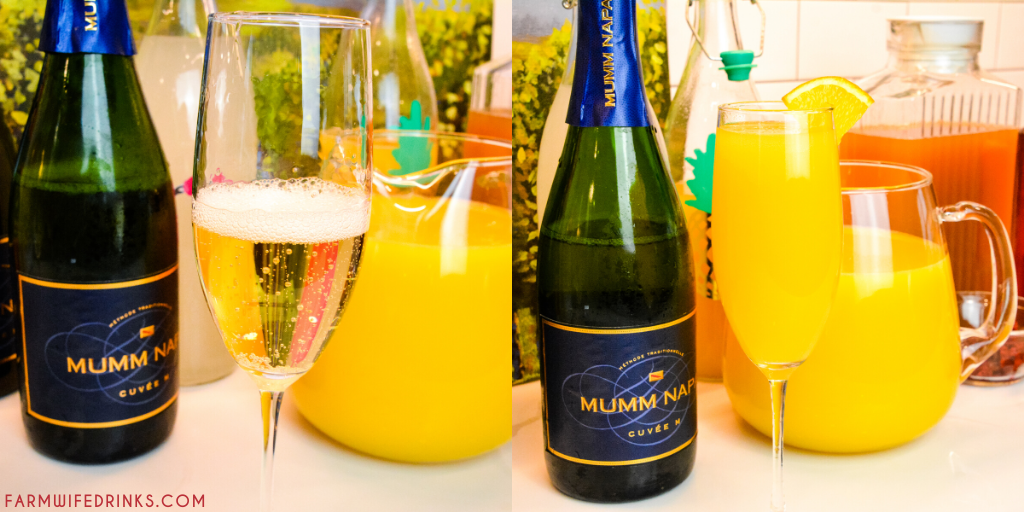 Raspberry Lemonade Mimosas
A fun switch up from orange juice mimosas can be with lemon juice. For these raspberry lemonade mimosas, you start with some frozen raspberries in the bottom of a champagne glass
. Fill half full with prosecco and then top off with lemonade.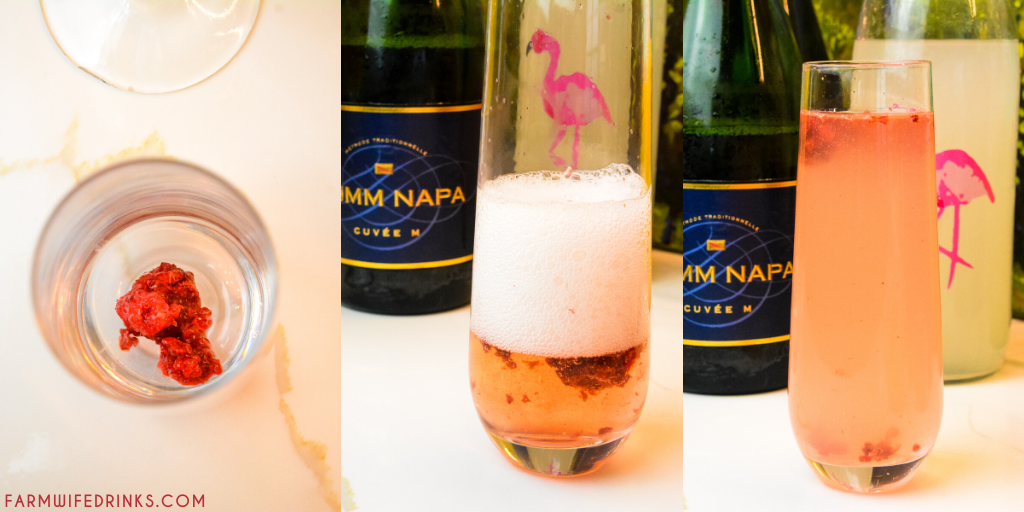 Cranberry Pomegranate Mimosas
I have a love for cranberry mimosas. But these cranberry pomegranate mimosas may have stolen my heart. In the bottom of a champagne glass add cranberries and pomegranate arils. Pour the prosecco over the top of the fruit. Then add a splash or two of pomegranate juice and top off with cranberry juice.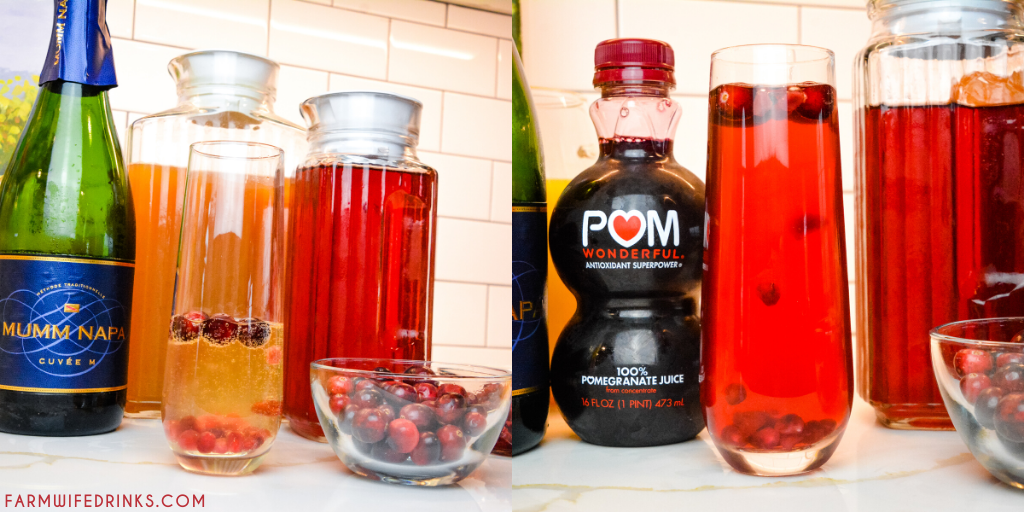 Enjoy mimosas at the next brunch or holiday get-together. Or even at a wedding or baby shower. The festivities will so sweet with these mimosa bar ideas.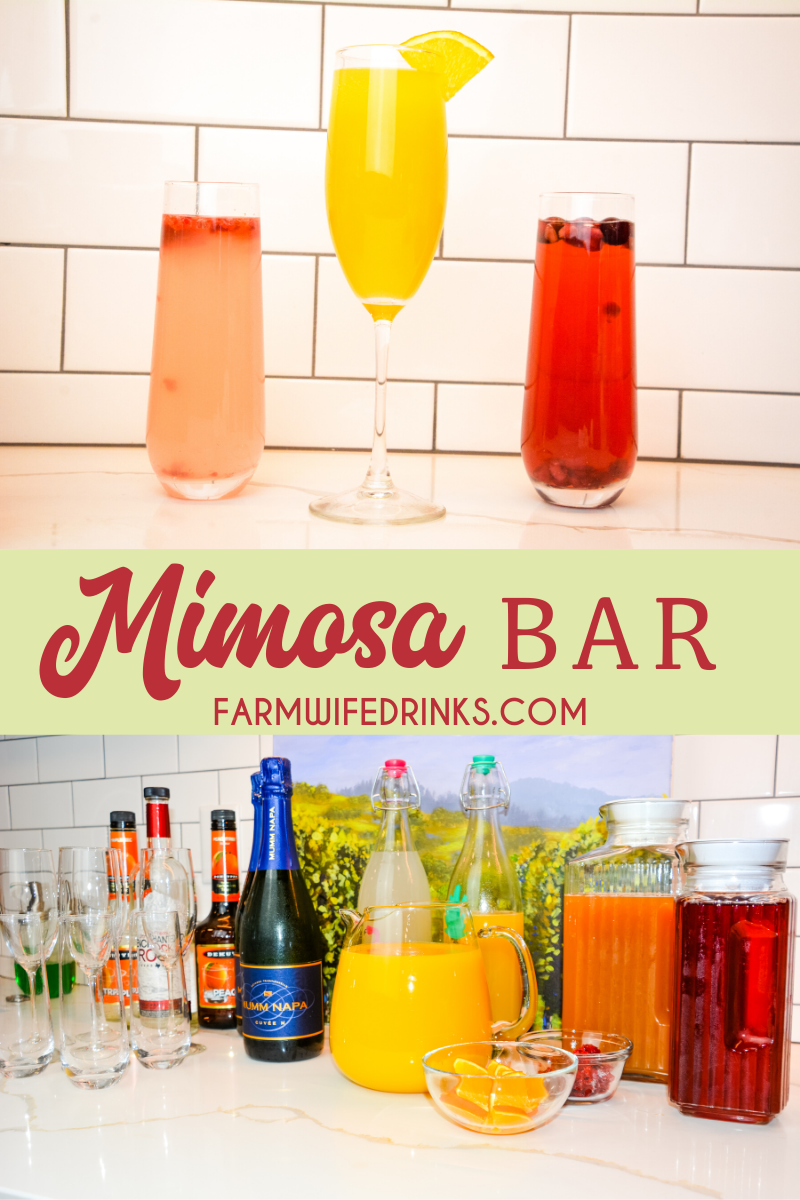 Latest posts by Leah Beyer
(see all)