This post on "How to make a cheese plate" was sponsored by The Glass Barn, brought to you by the Indiana Soybean Farmers. All opinions and recommendation are my own.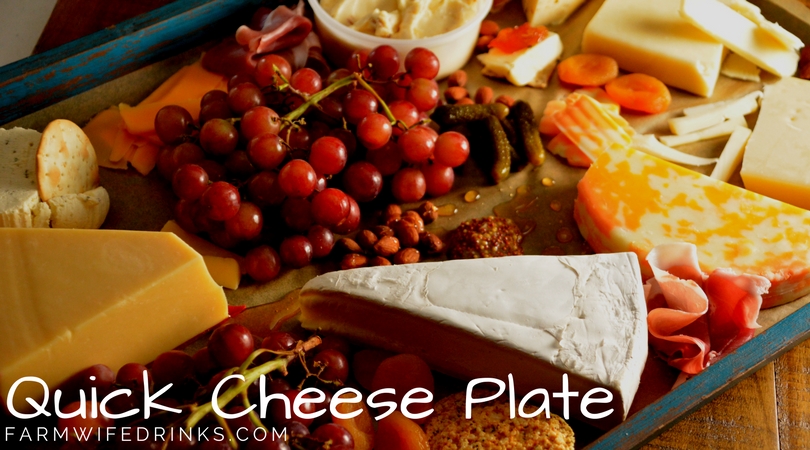 Nothing beats a good bottle of wine and a cheese and meat plate. However, I find whenever a friend needs to make a cheese plate, they are texting me what kind of cheeses to get. Of course, I never use the same cheeses on my cheese and meat plates so they don't know what to buy. So, friends, I am breaking this down for you so you too can make a quick cheese plate when you are having friends over.
How to Make a Cheese Plate with Meat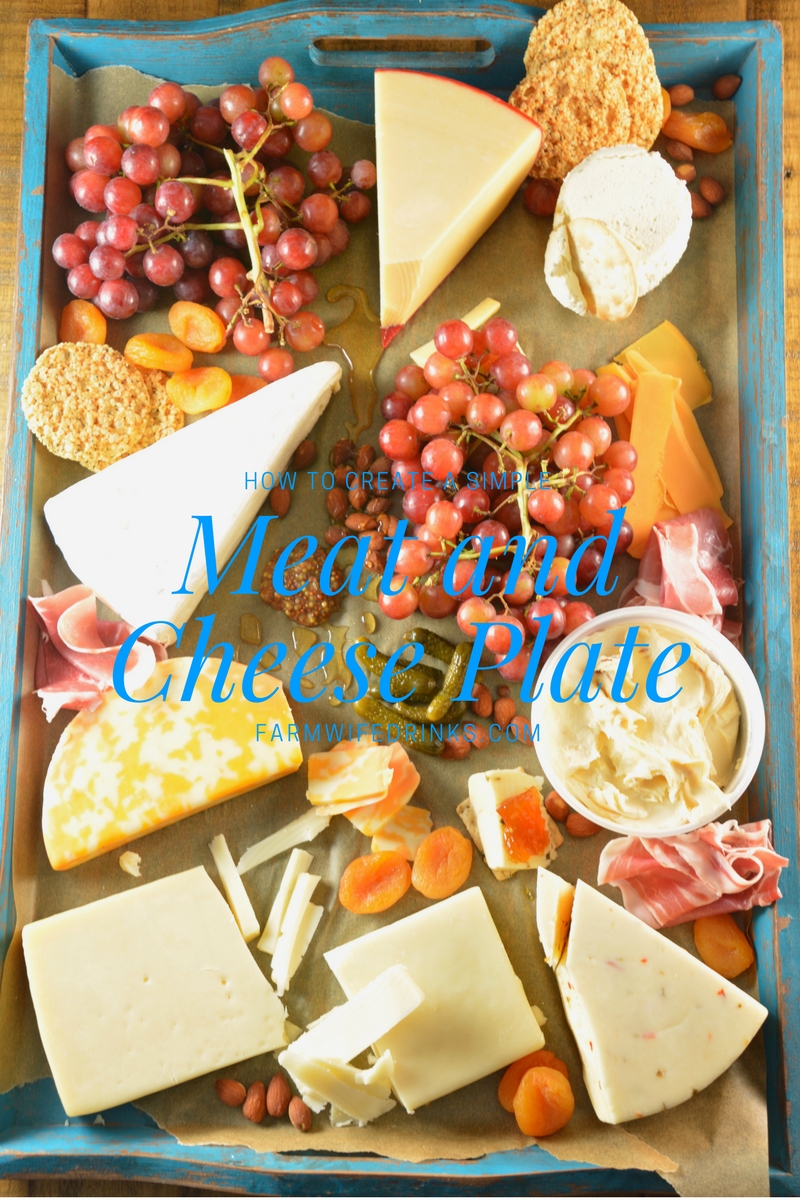 The components of a quick meat and cheese plate can be broken down into four categories: Cheese, meat, sweets, and salties. There is complete flexibility within these for categories. Regardless of what kind of wine you are drinking these four categories can work.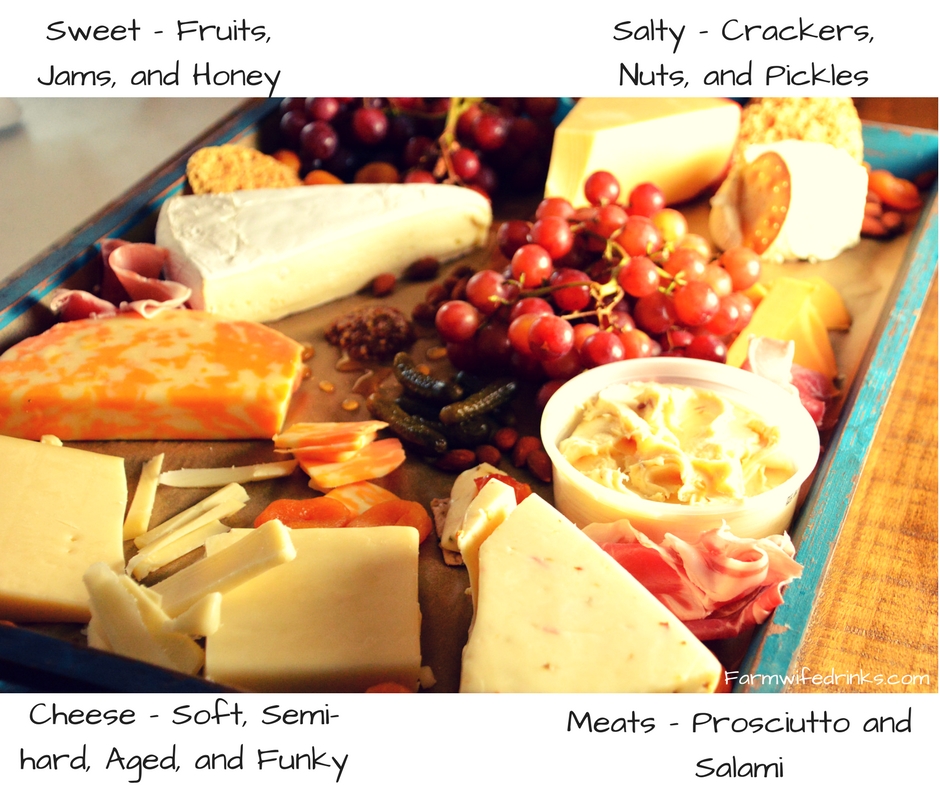 When you break down the four categories you have plenty of options. Let's break it down.
Cheese for a Cheese Plate
I break the cheese down into types and then start shopping for sales.
Basic Cheese Categories:
Aged cheese or smoky - Smoked Gouda or Cheddar for example
Soft Cheese - Brie or Camembert
Semi-Hard - Manchego, Gureyer, White Cheddar, Gouda
Mild Cheese - Colby-Jack, Fresh Mozzarelle
Funky - Blue Cheese
Soft Funky - Goat Cheese or Boursin
Spicy - pepper jack or a Cheddar Jalapeno
Spreadable cheese - A cream cheese spread or Pimento Cheese dip
Don't feel like you have to pick all these cheeses. I think a good variety of four different types is completely sufficient. Go ahead and slide up a lot of the cheese before putting the platter out. It will help everyone dig into the cheese right away.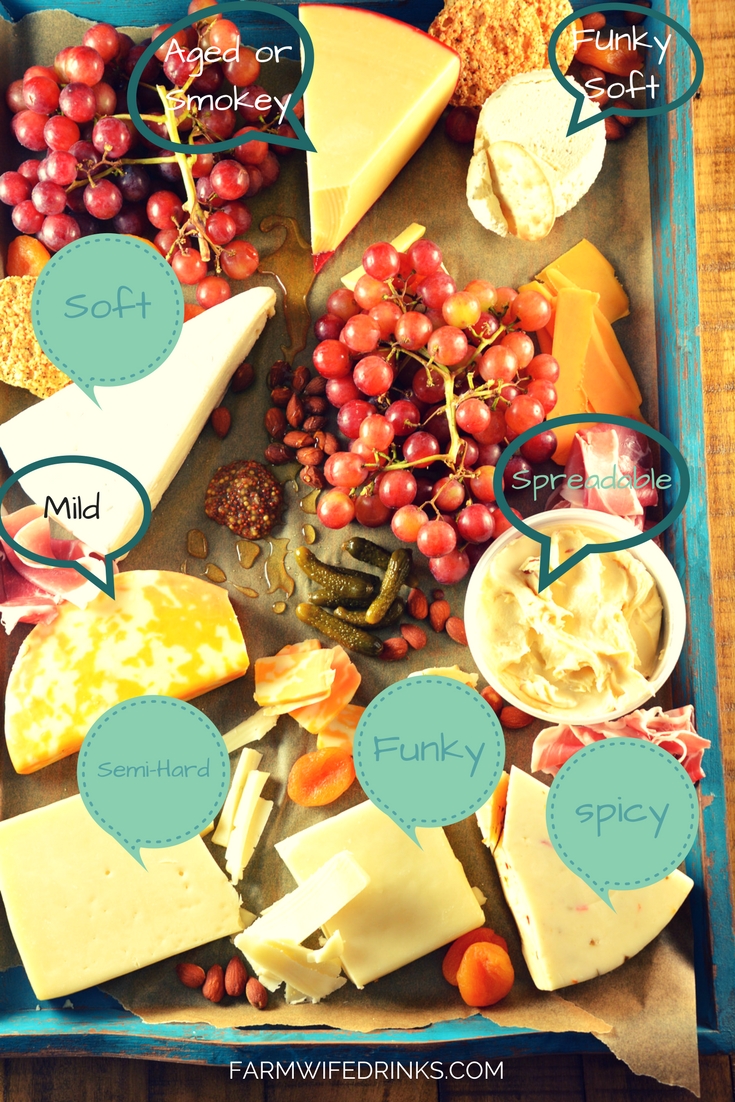 Meat
The meats don't have to be complicated. I love prosciutto. You won't find a cheese plate made by me without prosciutto. However, you can also use salami or other cured meats. They even sell pre-made cheese sticks wrapped in meat.
Sweets
I know it sounds crazy to think you need sweet anything. But the combination of the salty meat and cheese with something sweet is really what pulls this all together.
The sweets can be broken down into fruits, jams, dark chocolate pieces and honey.
Fruits:
Grapes
Apple and pear slices
Berries
Figs
Dried fruits like apricots or bananas or prunes
Jams
Apricot
Raspberry
Blackberry
Orange marmalade
One of my favorite flavor combinations is mixing pepper jack cheese with apricot jam on a crunchy cracker. Seriously, you could make just a plate of those and serve them and everyone would eat them till they are completely gone.
Salty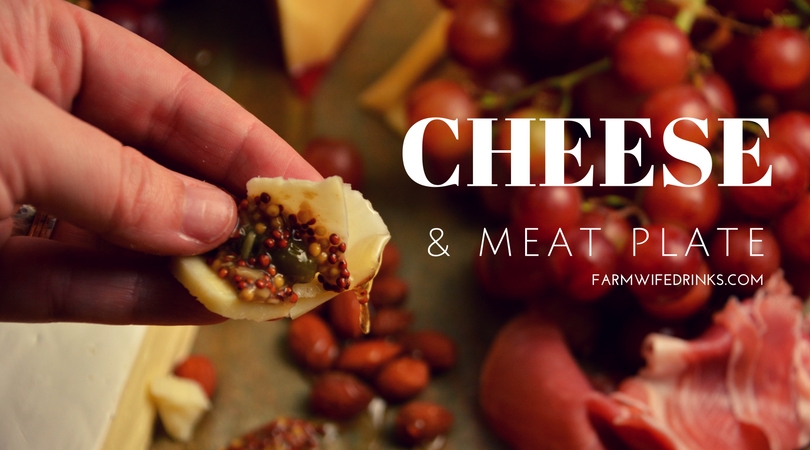 Let's talk about the salty things to add to the salty parts of the cheese tray.
Nuts - Dry roasted almonds, pecans, cashews, walnuts are all good.
Crackers - I love to buy a variety of crackers. I am a sucker for the Keebler Toasteds and Carr's Table Water Crackers. I also recommend a gluten free cracker like the NutThins. I am also a lover of parmesan crisps too.
Mustards - Whole Grain Mustard or Dijon Mustard
Vegetables - Celery, Carrots, Olives, Pickles (sweet or dill)
The great thing about how to make a cheese plate is you can combine to make the flavor combinations of your liking.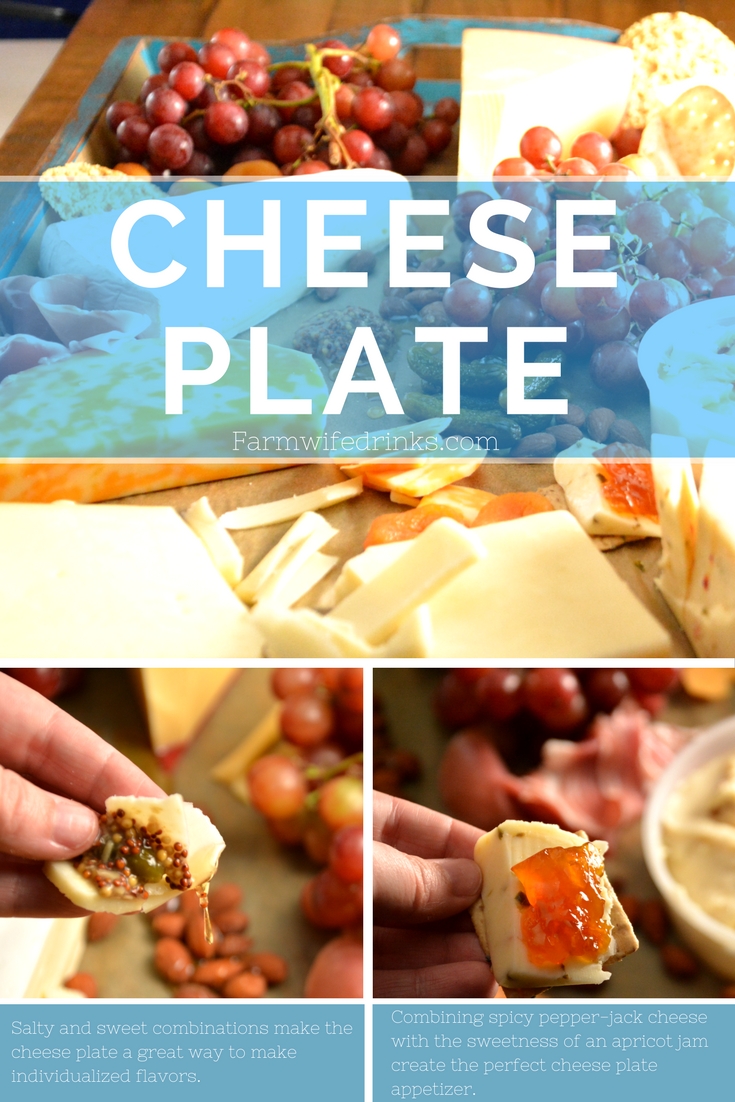 Affiliate links were used in this post.
Latest posts by Leah Beyer
(see all)