Who doesn't love oreos? And who doesn't love milkshakes? This oreo milkshake recipe combines two of America's favorite snacks into one delicious treat. It is perfect for any occasion, and it is sure to please everyone who tries it!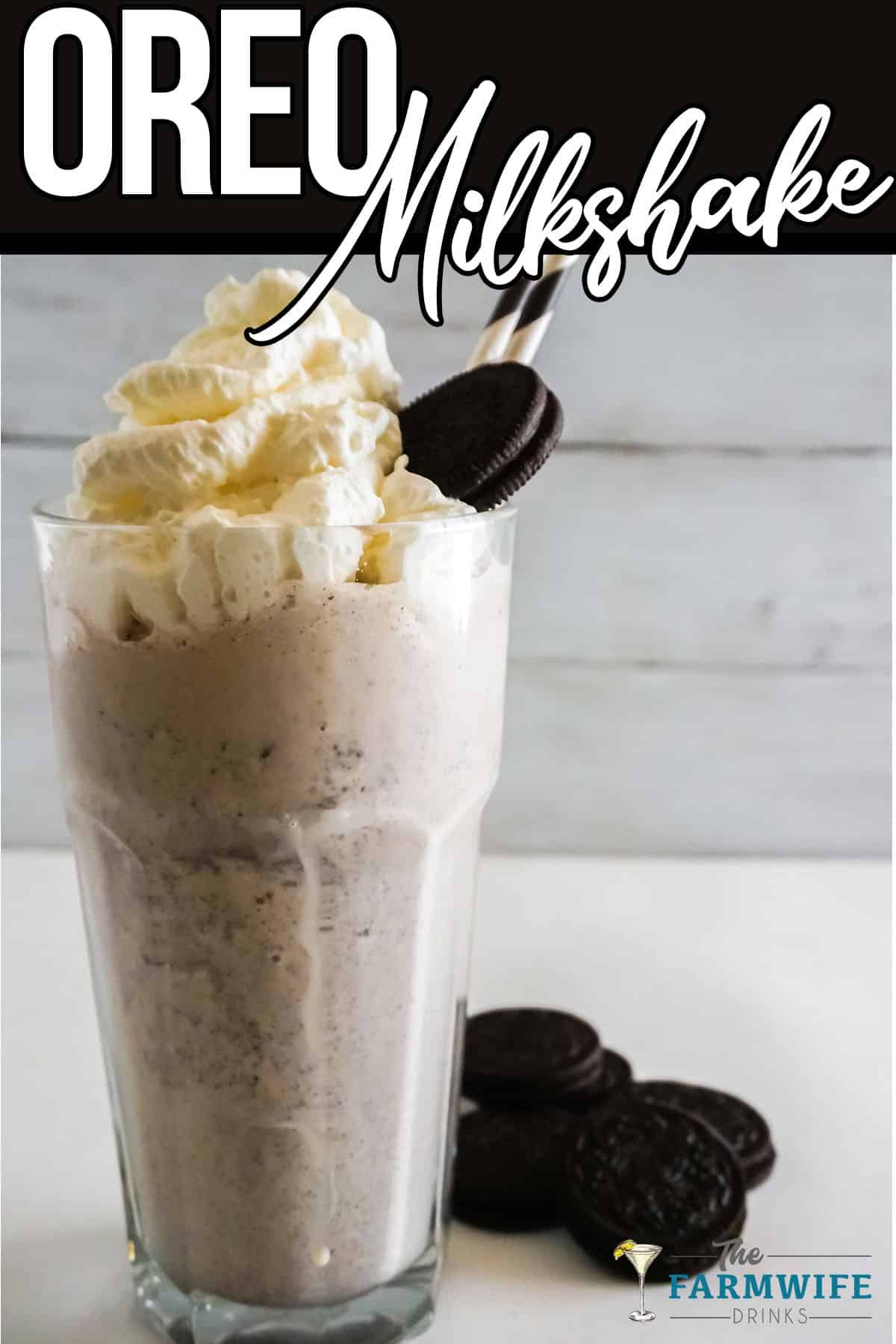 Classic Oreo Milkshake Recipe: The Perfect Treat for Any Occasion
An Oreo milkshake is a great way to enjoy a sweet treat any time of the day. Whether you're looking for something special for breakfast, an afternoon snack, or a late-night indulgence, this recipe has it all. It's perfect for days when you want to feel extra special and indulge in something delicious.
Enjoying an Oreo cookie milkshake on hot summer days can also be especially refreshing! Plus, they are easy enough to make that you can whip up one in no time at all!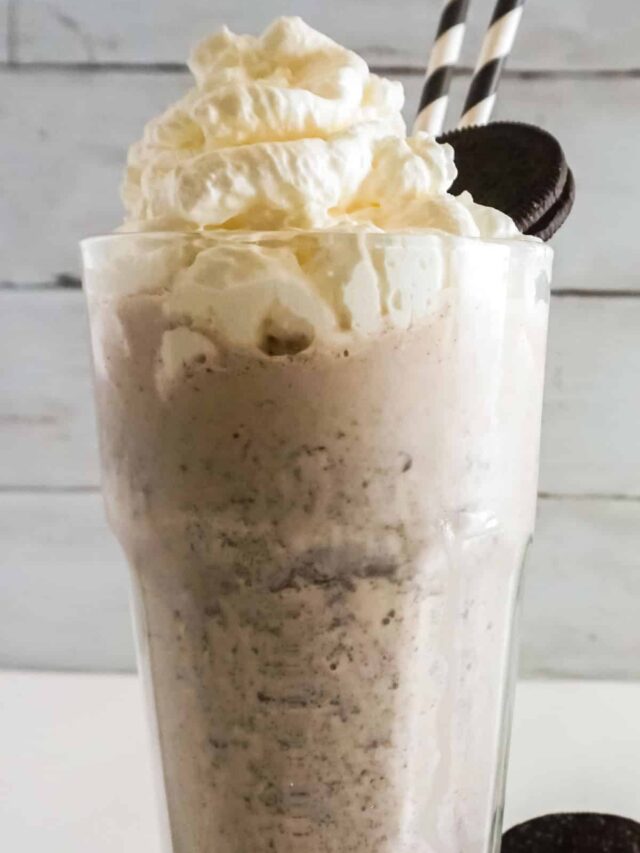 What You Need to Make an Oreo Milkshake
Making an Oreo milkshake is incredibly simple and requires only a few ingredients. All you need is:
4 Oreo Cookies
4 Scoops of Vanilla Ice Cream
1 Cup (8oz) of Milk
Additional/Optional Toppings:
½ Cup (4 oz) Whipped Topping
2 Maraschino Cherries
1 Oreo Cookie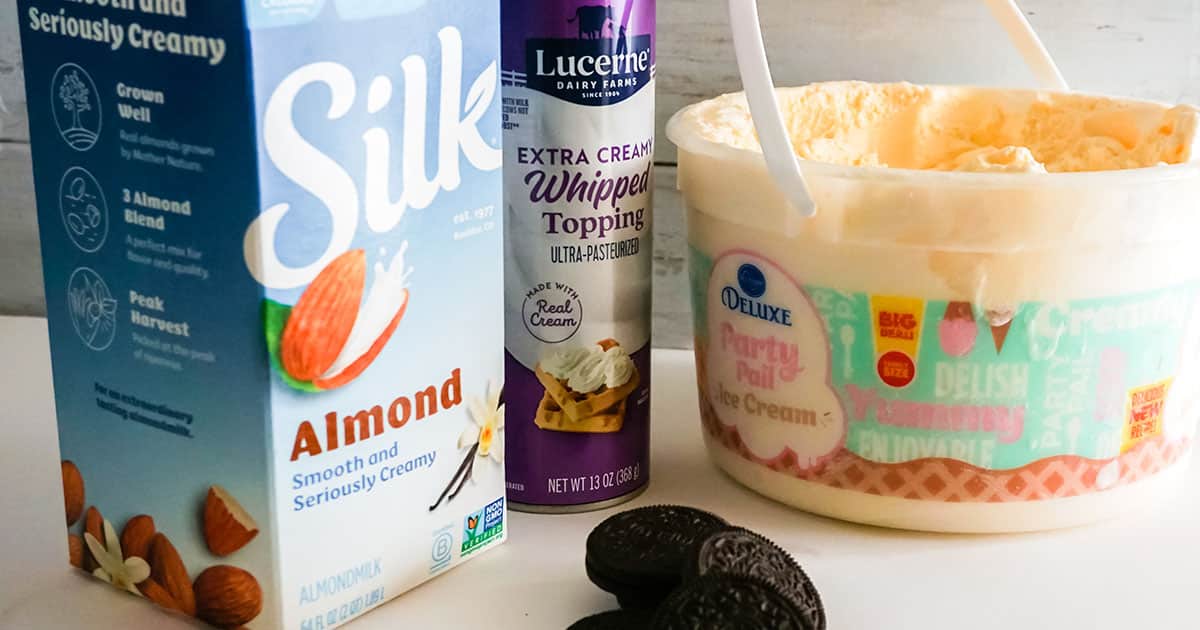 How to Make an Oreo Milkshake
Place ice cream in the blender cup.
Add in cookies and milk.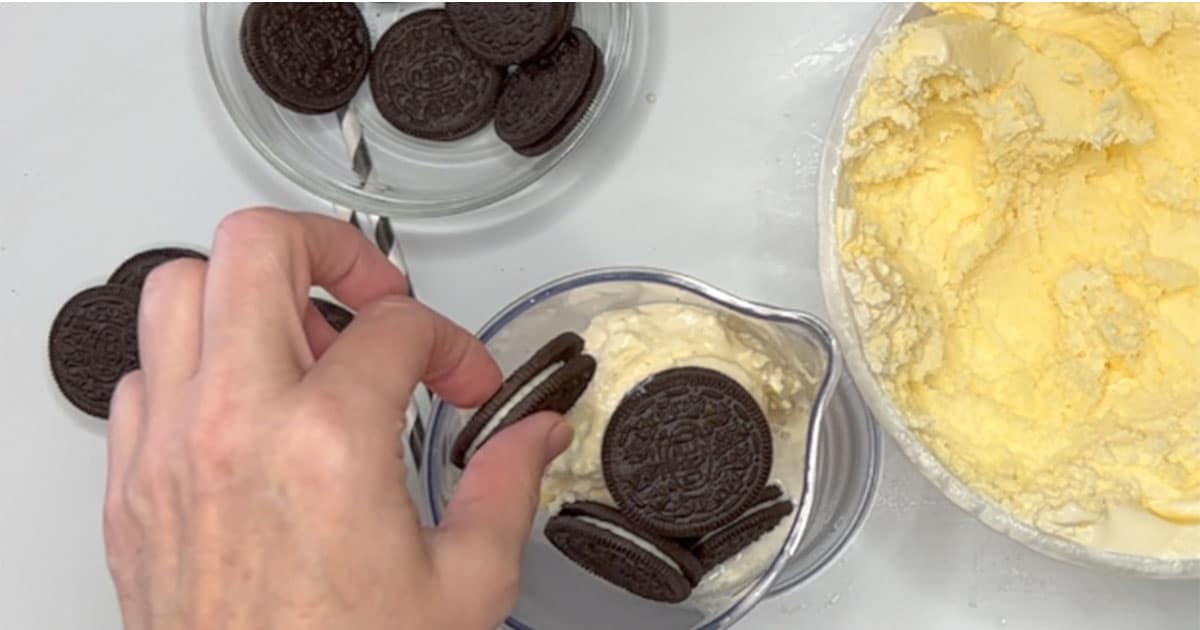 Blend together until it is nice and smooth.
Pour into glass, top with additional toppings or toppings of your choice.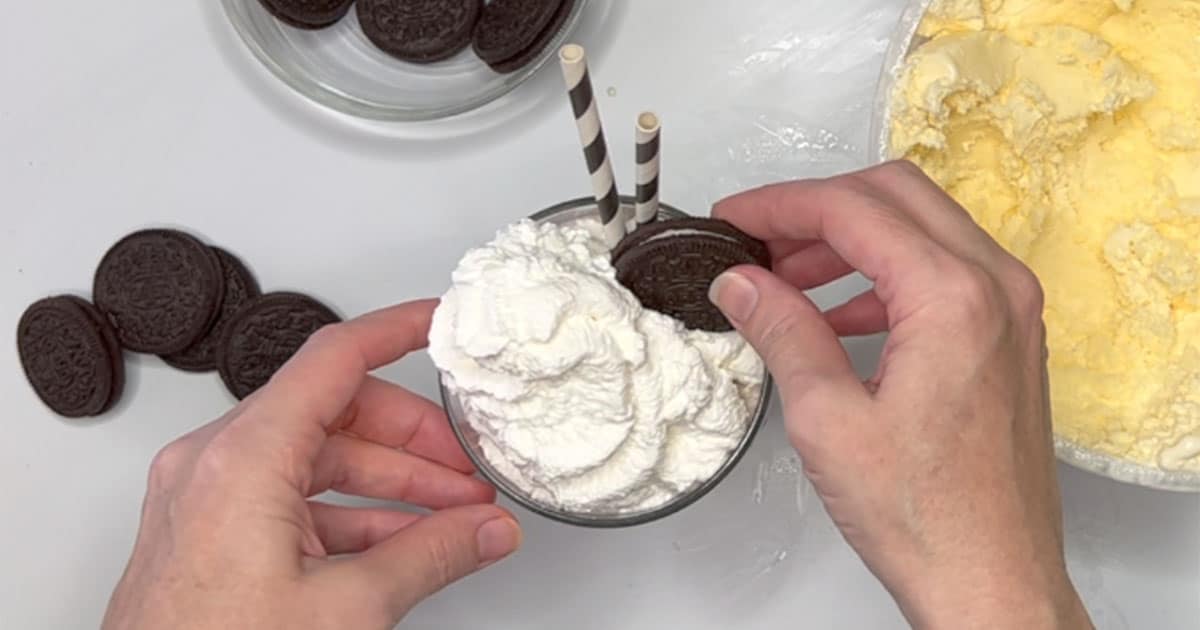 Do You Have to Use Oreo Cookies to Make an Oreo Milkshake?
No, you don't have to use Oreo cookies specifically. You can substitute any type of cookie that you like in this recipe.
Some of my favorite variation ideas for unique cookie-centric milkshakes are:
Chocolate Chip Cookie Milkshake
Gingerbread Cookie Milkshake
Oatmeal Raisin Cookie Milkshake
Peanut Butter Cookie Milkshake
Sugar Cookie Milkshake
Shortbread Cookie Milkshake
Brownie Batter Oreo Milkshakes
Pretzel and Caramel Oreo milkshake
Cinnamon Roll Oreo milkshake
Snickerdoodle Oreo milkshake
What are Some Variations on an Oreo Milkshake?
If you want to get creative with your Oreo milkshake, there are plenty of ways to do so. You can add additional ingredients like chocolate syrup, peanut butter, marshmallow fluff, or candy sprinkles for an extra burst of flavor.
If you're feeling adventurous, you can even try making a "loaded" Oreo milkshake with all sorts of goodies thrown in. Another way to switch things up is by using different types of Oreos, like golden or mint flavored.
Or you could use a combination of two or more flavors for a unique twist!
Some of my favorite fun milkshake ideas are:
Chocolate-Mint Milkshake: combine crushed chocolate and mint Oreos with vanilla ice cream, milk, and a tiny bit of peppermint extract.
Salted Caramel Milkshake: add caramel syrup to a milkshake made with salted caramel Oreos and french vanilla ice cream.
Cookie Dough Milkshake: blend cookie dough flavored Oreos with chocolate chip cookie dough ice cream for an indulgent treat.
Peanut Butter Cup Milkshake: mix together peanut butter cup flavored Oreo cookies with your favorite brand of chocolate or peanut butter ice cream.
S'more Milkshake: whip up a s'mores themed milkshake by combining graham cracker crumbs, marshmallow fluff, crushed golden oreo cookies, and either chocolate or vanilla ice cream in the blender.
PB&J Milkshake: this unique twist on the classic sandwich combines creamy peanut butter morsels and strawberry jam flavor added to traditional oreos blended in smoothie form!
Tiramisu Shake : blend together coffee liqueur infused regular Oreo cookies along with mascarpone cheese and whipped topping for an Italian inspired shake!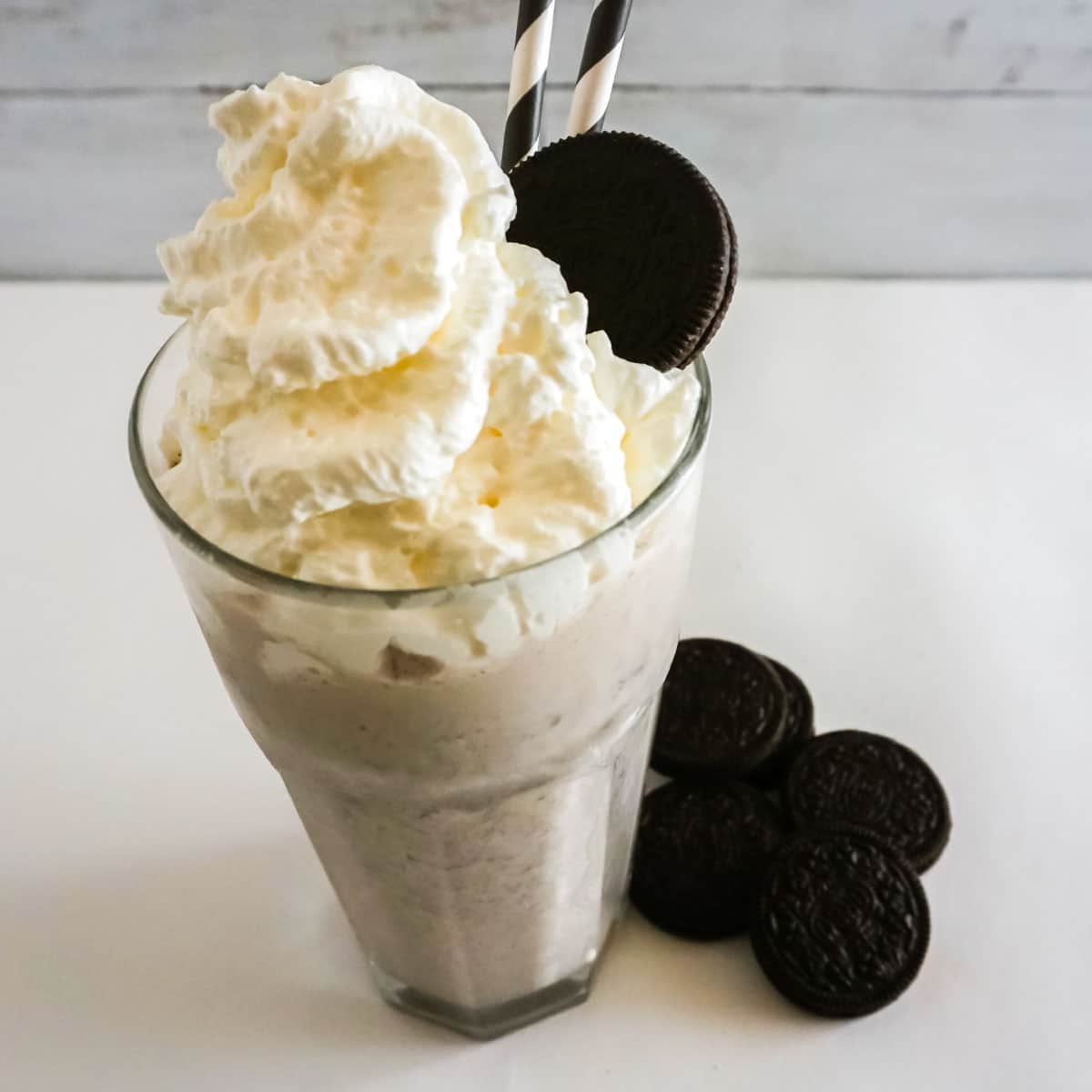 How is an Oreo Milkshake Best Served?
The shake is best served cold, so as soon as you make it, it should be enjoyed. If it stays out too long, it will be goopy and warm. Like any milkshake, that is NOT optimal. So enjoy right away.
How to Store Leftover Oreo Milkshake
When your Oreo Milkshake is just too much but you don't want to waste it, you can always store it in the freezer after you made it. After it refreezes, letting it sit out for 3-5 minutes will soften it up again. If necessary, you can run it through the blender again.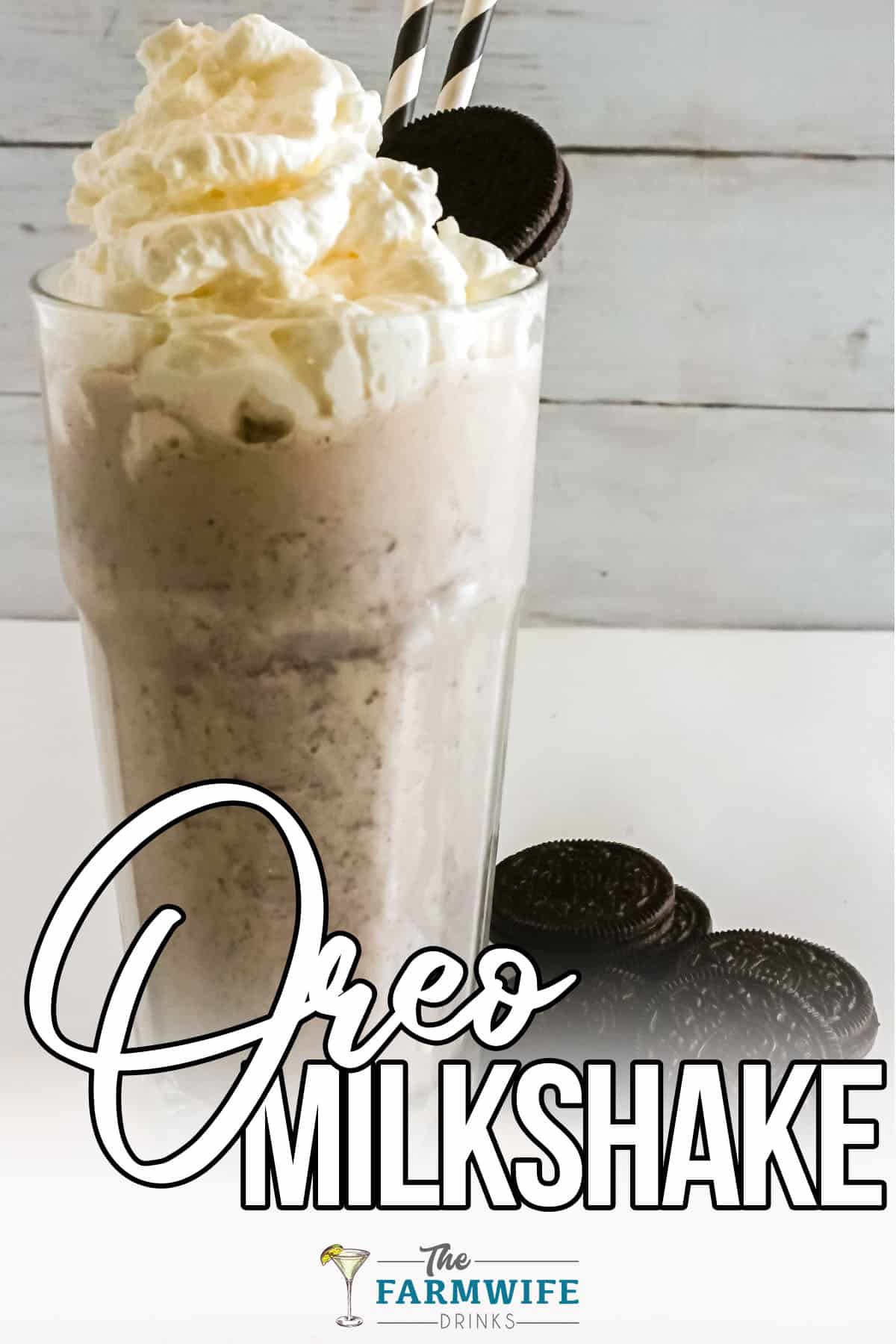 Is this Oreo Milkshake Gluten-Free?
No, as written, this is not a gluten-free Oreo milkshake. In this recipe we used regular Oreo cookies, but they do have Gluten-Free Oreos that can easily be replaced in this recipe.
Is This Oreo Milkshake Vegan?
No, as written, this is not a vegan Oreo milkshake. In this recipe we used regular dairy ingredients, such as ice cream and milk. If you want to make a vegan Oreo milkshake, there are many plant-based alternatives you can use instead that will still provide delicious results.
And, although Oreo has never represented themselves as being vegan, based on the ingredients and internet lore, Oreo cookies don't have any non-vegan ingredients.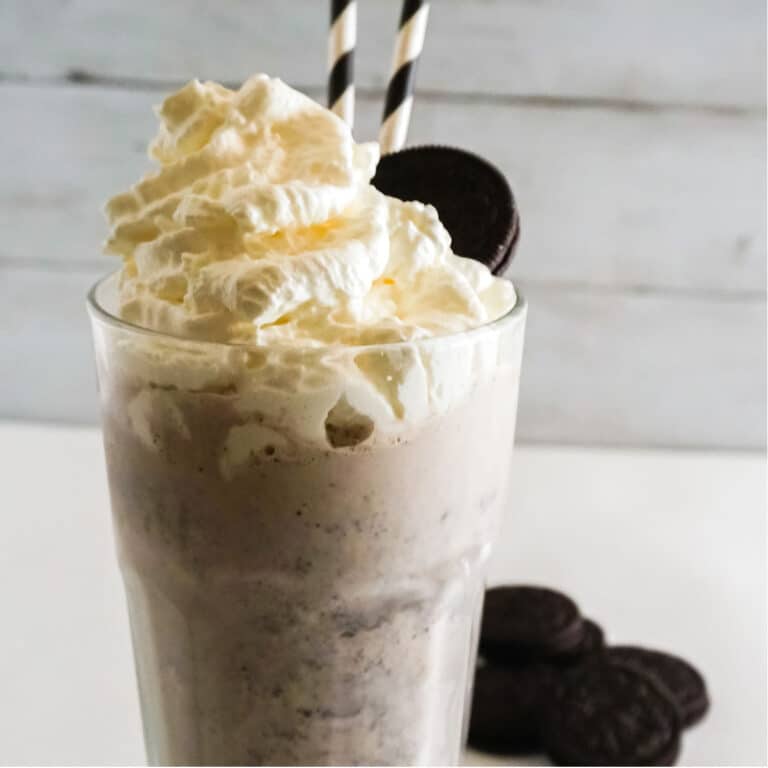 Oreo Milkshake
Looking for an easy, creamy dessert? Check out our Oreo Milkshake, only 3 simple ingredients to this cookie inspired dessert.
Print
Pin
Rate
Equipment
1 Immersion Blender

Blender
Ingredients
4

Oreo Cookies

4

scoops

Vanilla Ice Cream

1

cup

Milk
Additional Toppings
½

cup

Whipped Cream

2

Maraschino Cherries

1

Oreo Cookie
Instructions
Add in Ice Cream and Milk.

4 scoops Vanilla Ice Cream,

1 cup Milk

Place cookies in the blender cup.

Blend together until it is nice and smooth.

Pour into glass, top with additional toppings or toppings of your choice.

½ cup Whipped Cream,

2 Maraschino Cherries,

1 Oreo Cookie
Nutrition
Serving:
1
g
|
Calories:
1065
kcal
|
Carbohydrates:
124
g
|
Protein:
21
g
|
Fat:
55
g
|
Saturated Fat:
30
g
|
Polyunsaturated Fat:
4
g
|
Monounsaturated Fat:
17
g
|
Trans Fat:
0.04
g
|
Cholesterol:
168
mg
|
Sodium:
540
mg
|
Potassium:
1078
mg
|
Fiber:
4
g
|
Sugar:
98
g
|
Vitamin A:
1718
IU
|
Vitamin C:
2
mg
|
Calcium:
686
mg
|
Iron:
8
mg
Latest posts by Chantal Kirkland
(see all)