Craving a milkshake? Well, you're in luck! I've gathered 101 best milkshake recipes for you to indulge in. Whether you're looking for classic flavors like chocolate and vanilla, or something more unique like peanut butter and jelly, we've got you covered.
So what are you waiting for? Get ready to shake things up with these delicious recipes!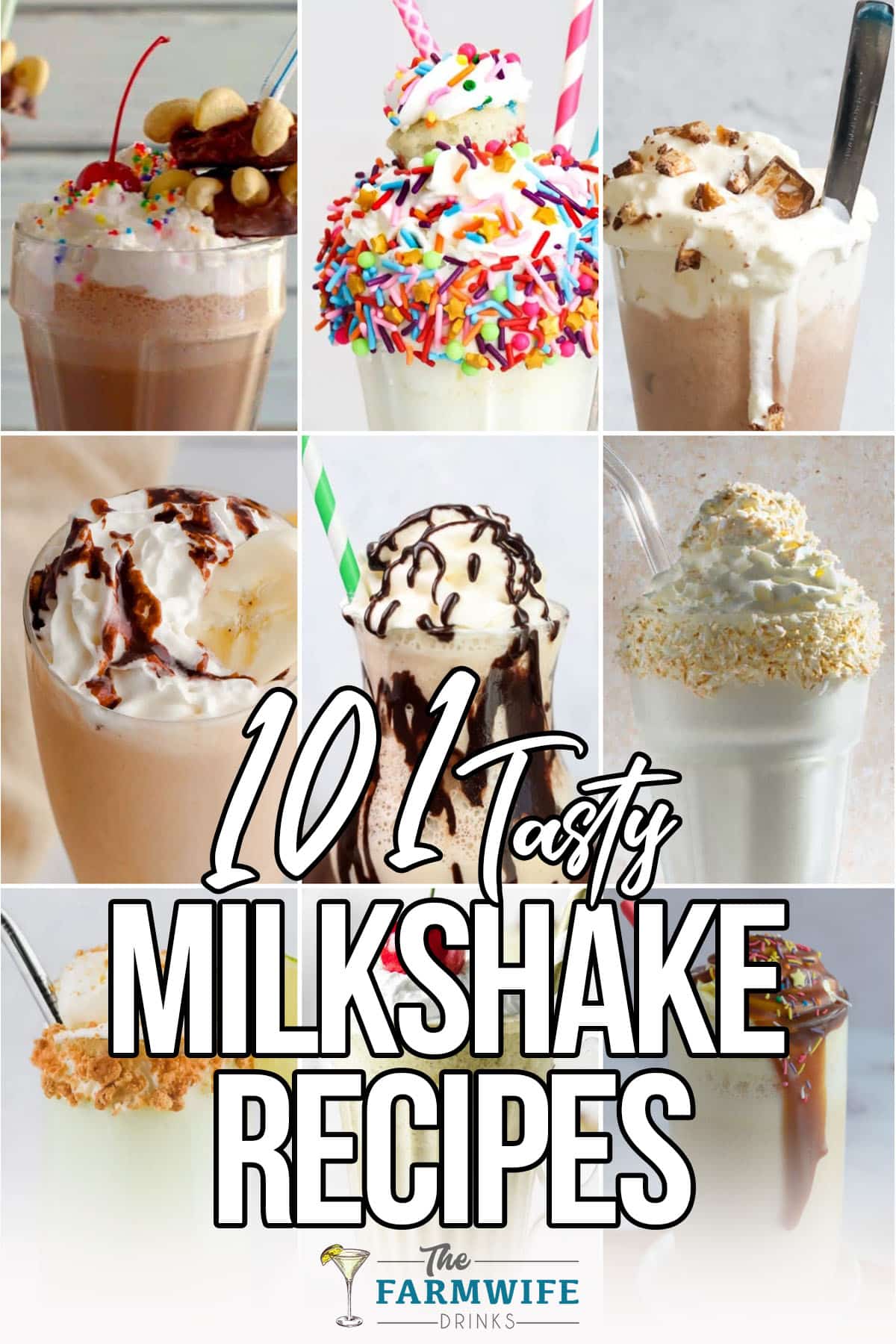 101 Best Milkshake Recipes to Indulge Your Sweet Tooth
Before we dig into these milkshakes, let's talk about what makes the perfect milkshake.
First and foremost, you need a good base of ice cream. Vanilla is the classic choice, but feel free to use any flavor that speaks to you. Additionally, make sure to use whole milk or half-and-half for a creamy texture - water will no cut it, you need something with more fat in it. So even if you're allergic to milk, use a full-fat coconut milk or nut milk.
Finally, don't forget the toppings! From crumbled cookies to chopped fruit, let your imagination run wild.
Now, let's get to the good stuff!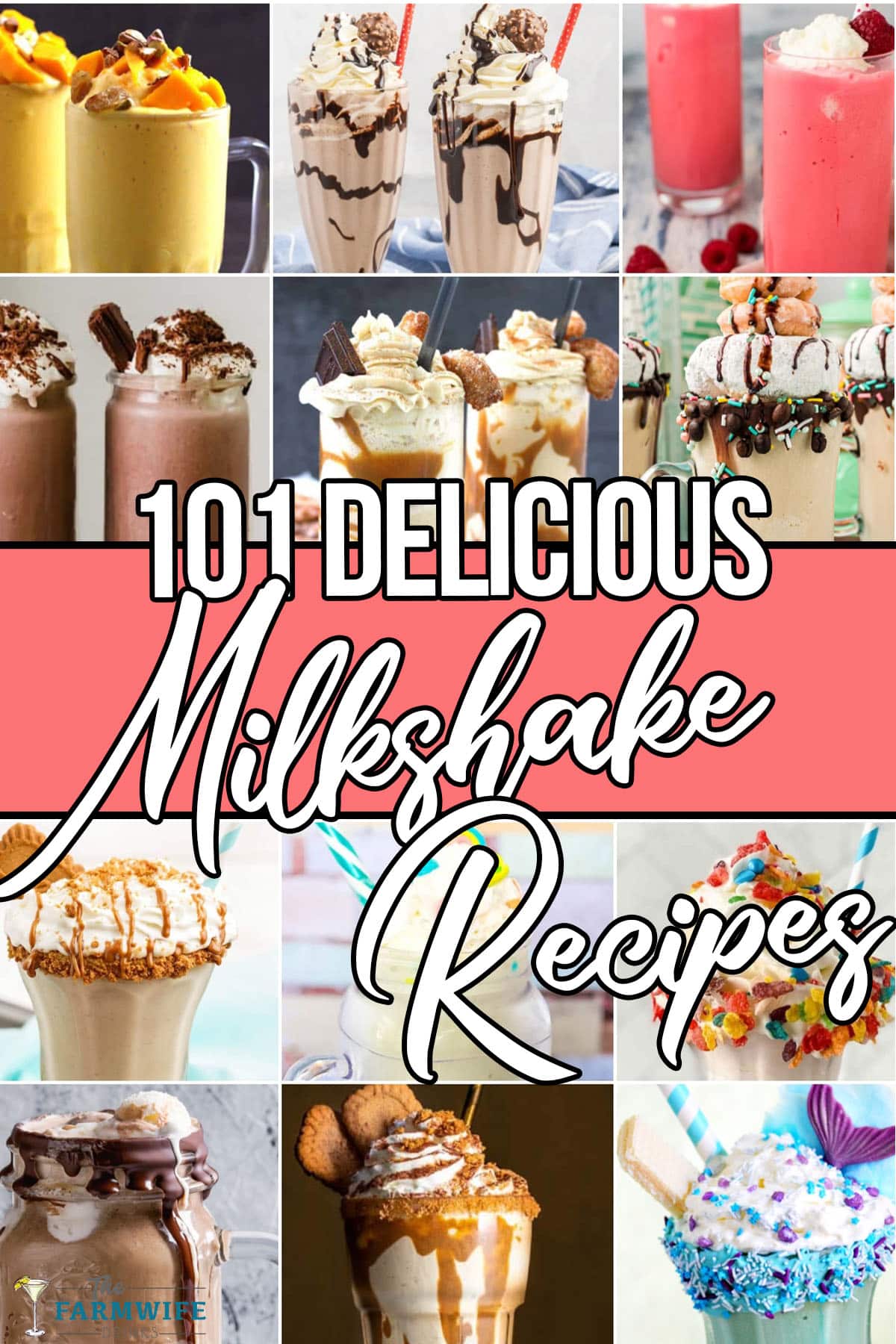 Here are the 100 best milkshake recipes to satisfy your sweet tooth:
Tips to Make the Best Milkshakes
Start off with a good scoop of ice cream—vanilla, chocolate or whatever flavor you like!
Use full-fat milk for a creamy texture that won't be too watery.
If it's too thick, add an extra splash of milk and blend until the desired consistency is reached.
Try adding nut butters, chocolate chips, or even granola for texture and flavor.
Don't forget the toppings! Whipped cream, nuts, sprinkles and/or chopped fruit all make great additions.
Freeze any leftovers in popsicle molds for a delicious summer treat!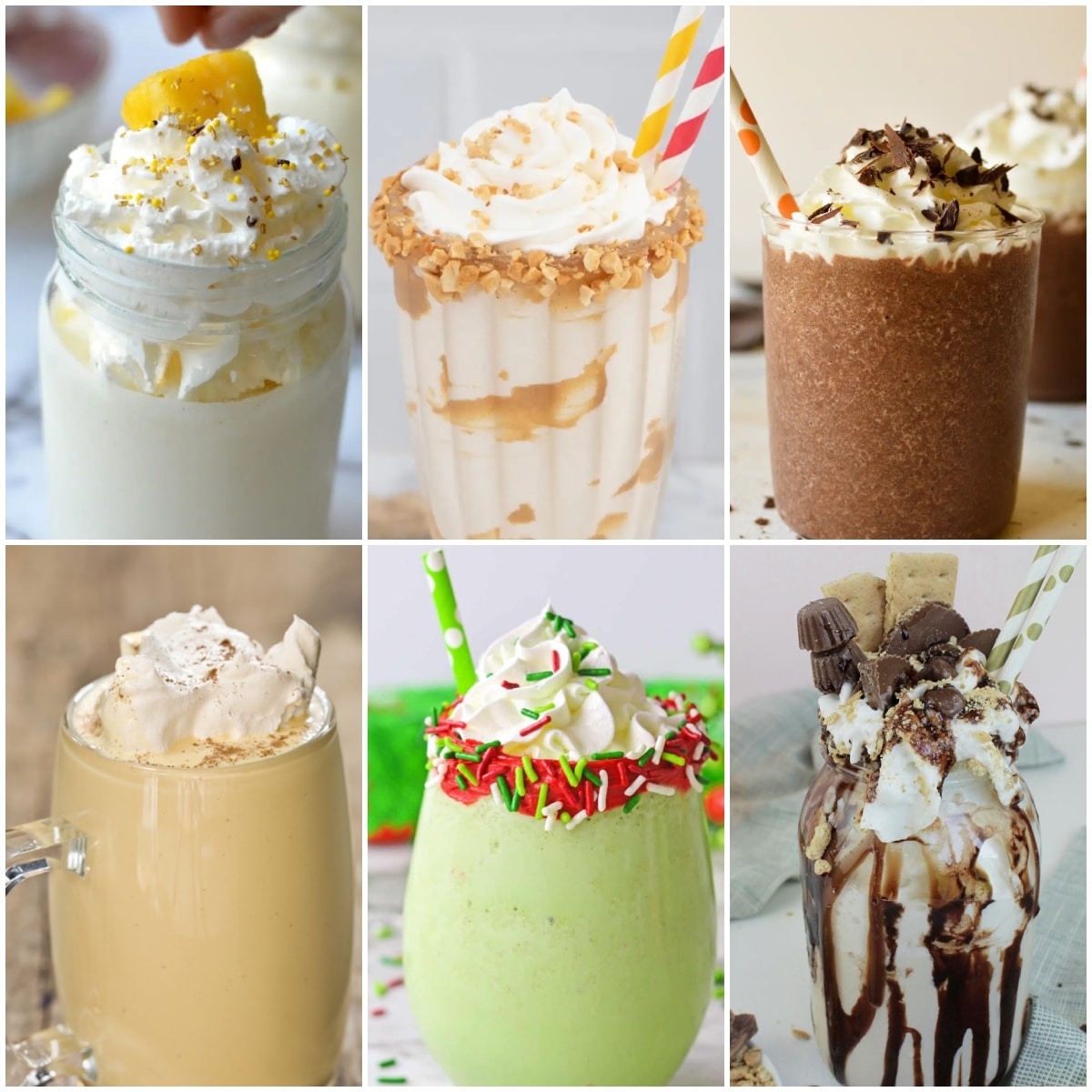 What Are the Best Toppings for Milkshakes?
When it comes to milkshake toppings, the possibilities are truly endless. Some of our favorites include:
Whipped cream
Chocolate chips or chunks
Chopped nuts like peanuts, almonds or walnuts
Crumbled cookies or brownies
Caramel sauce or hot fudge
Sprinkles or other toppings like chopped candy bars
Chopped fruit like banana or strawberries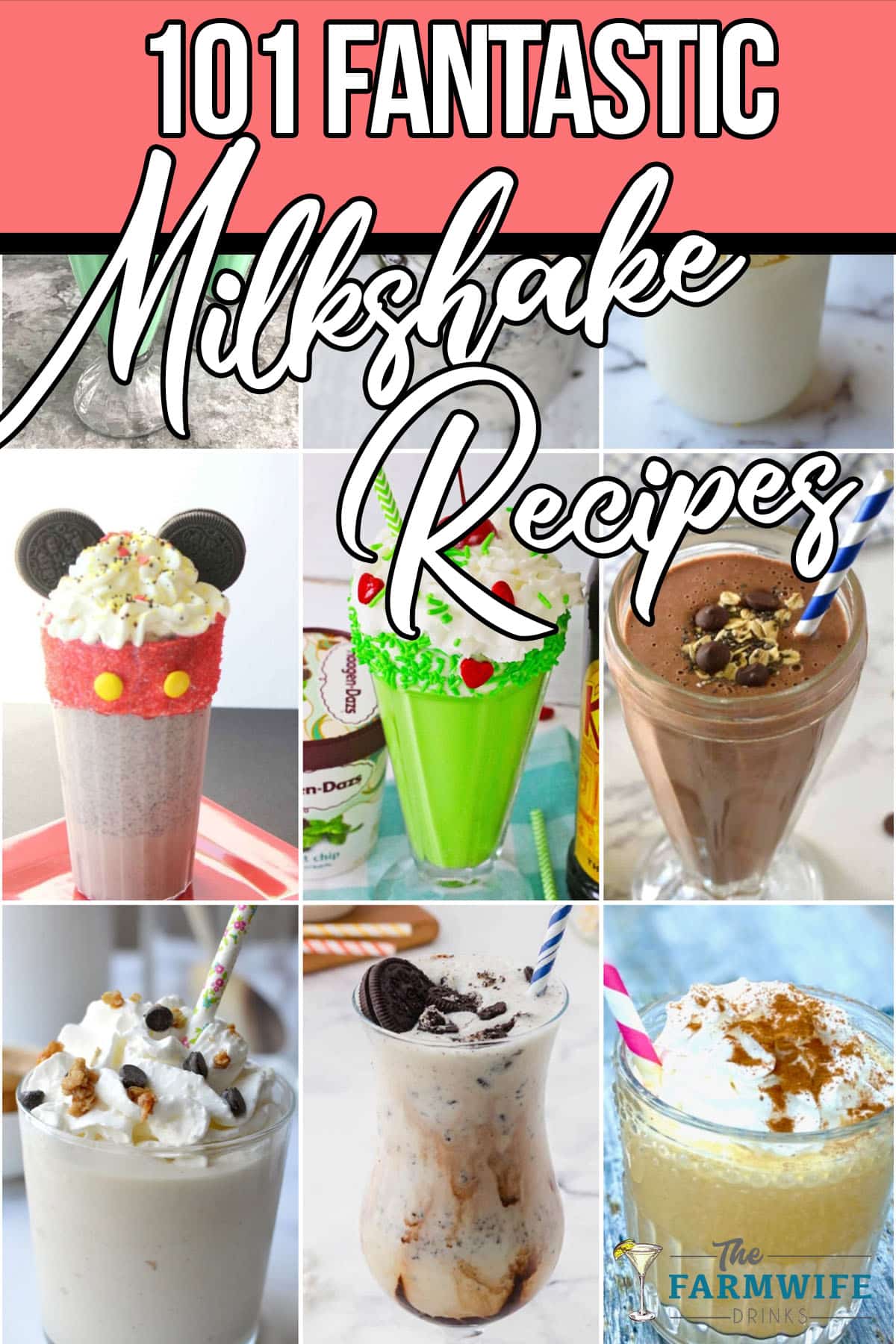 With so many delicious options, your milkshake will never get boring! So grab a spoon and prepare to indulge.
No matter what kind of milkshake you're in the mood for, these recipes are sure to satisfy. We hope you've enjoyed these 101 best milkshake recipes for your next indulgent treat.
From classic favorites to more creative combinations, there's something here for everyone. So don't be afraid to shake things up - just grab your blender and get ready to slurp away! Enjoy!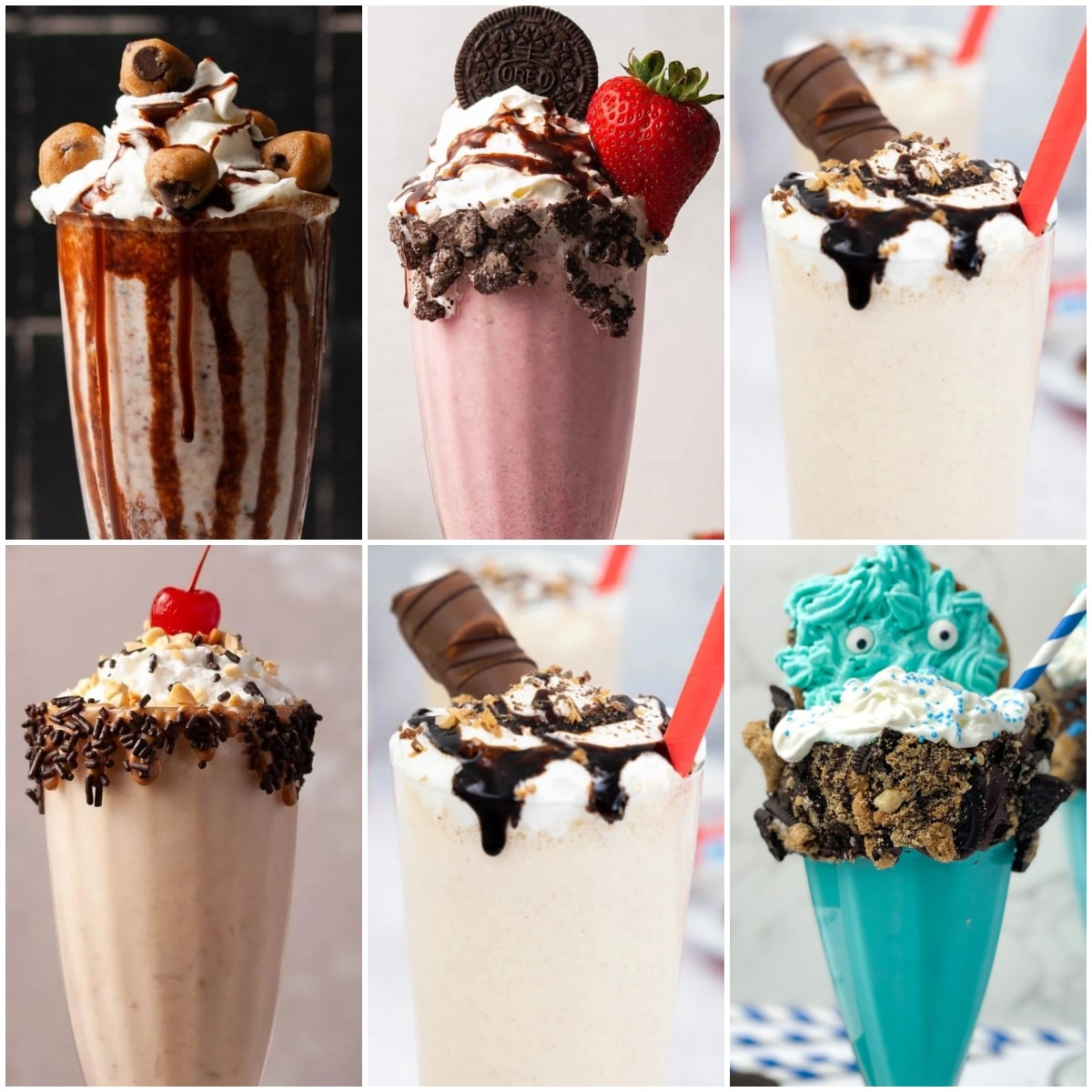 Latest posts by Chantal Kirkland
(see all)