There's nothing quite like a chocolate milkshake on a hot day. And because the weather is warming up, I'm going to teach you how to make the perfect chocolate milkshake. It's really simple - all you need is some chocolate ice cream, milk, and chocolate syrup!
I'll also give you some tips on how to customize your shake and make it even more delicious so you'll never be shake-free again! LOL! Let's get shakin'!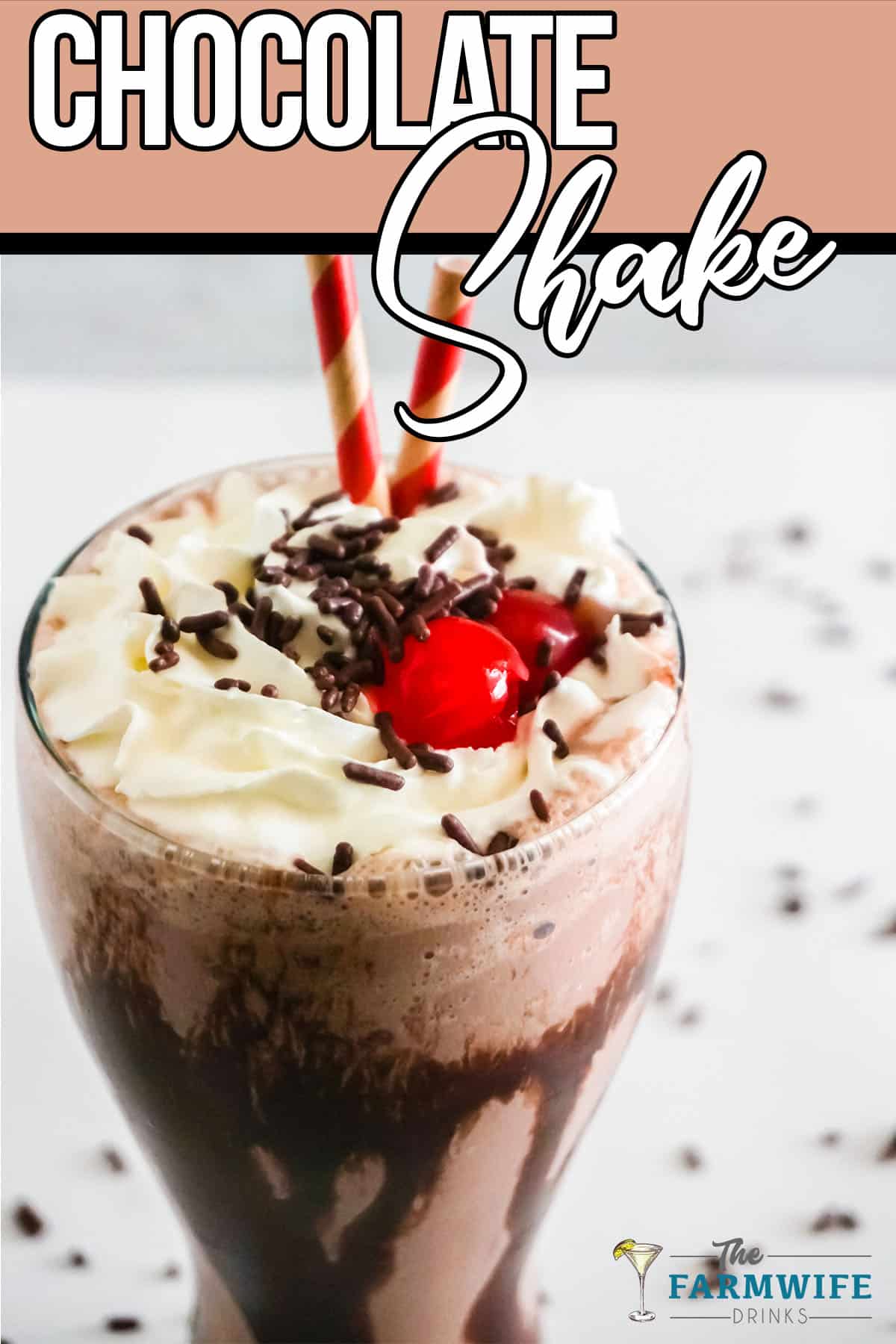 The Ultimate Guide to Making the Perfect Chocolate Milkshake
Milkshakes have been a part of American culture since the late 1800s, when they first made their debut in soda fountains. Back then, milkshakes were simply made with ice cream and flavored syrups. Today, milkshakes are made with all sorts of ingredients including chocolate, fruit purees, cookies and candy.
But they don't have to be overly complex to get you just the right flavor you're looking for.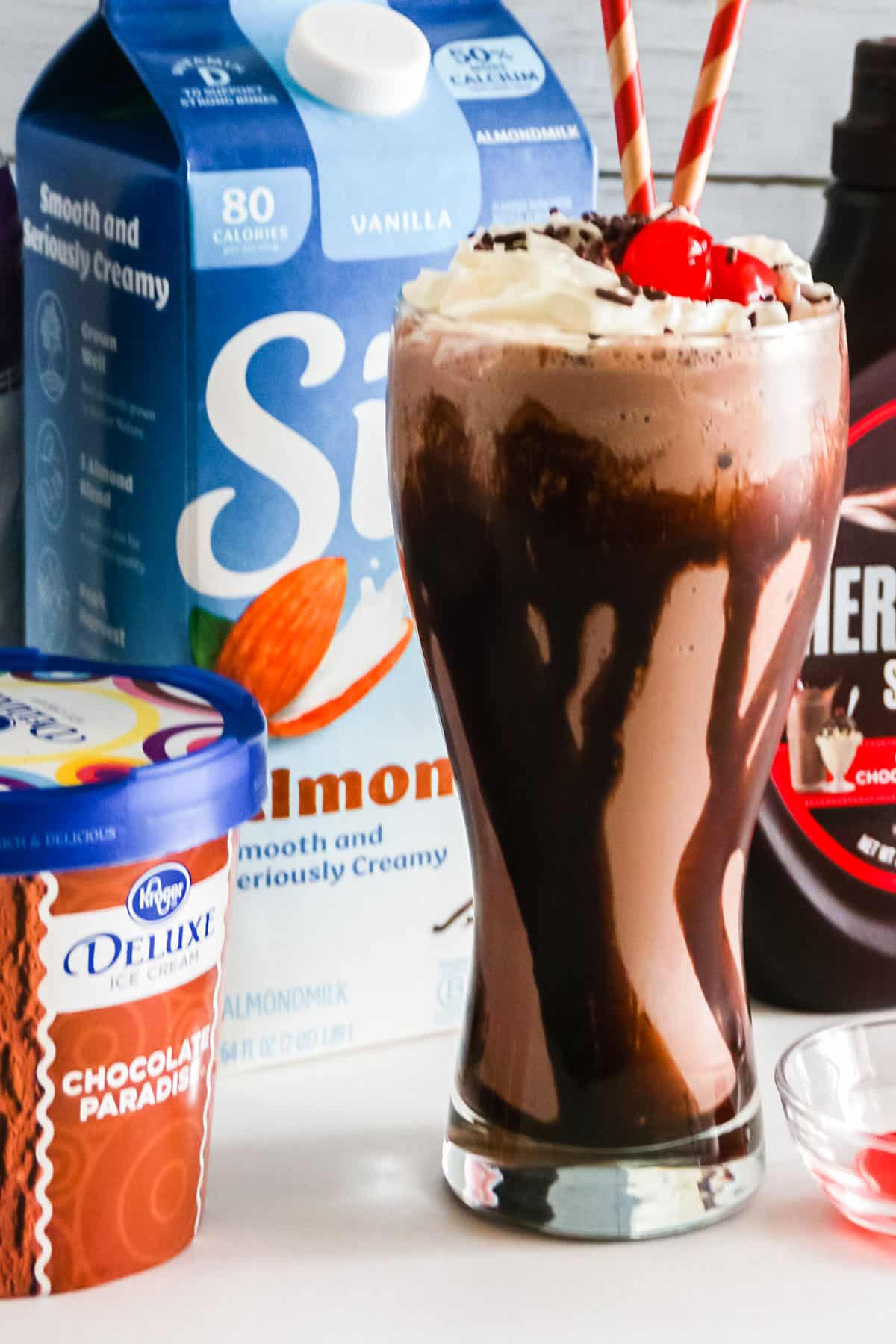 No matter what time of year it is, there's always a good reason to enjoy a milkshake! Whether you're looking for an afternoon pick-me-up or a sweet treat on date night - the perfect chocolate milkshake will hit the spot every time.
Chocolate Milkshake Ingredients
Easy and beyond fun to drink, making a chocolate milkshake really is simple. But, as with any drink, you'll have to use SOMETHING to make it. So, here's the ingredient list to help you go shopping:
4 Scoops of Chocolate Ice Cream
1 Cup Milk
Additional Toppings I Used:
½ Cup Whipped Topping
2 tablespoon Chocolate Sauce
1 tablespoon Chocolate Sprinkles
Maraschino Cherries
What's the Best Way to Mix a Milkshake?
Now that you have all the ingredients ready to go, it's time to start blending your milkshake! We recommend using an immersion blender, electric blender or hand-held electric mixer for the best results.
I know it seems like you should be able to just work the milk and ice cream together with a spoon, but you get a much more creamy, thicker result with the electric options.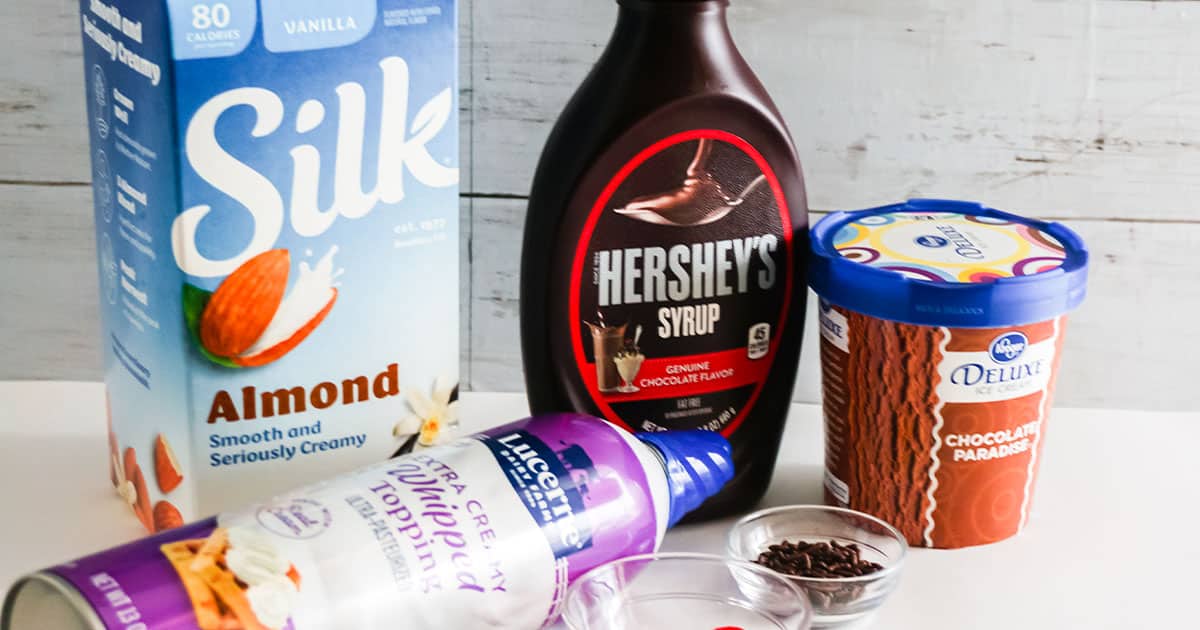 How to Make a Chocolate Milkshake
Put the Ice Cream and Milk together in cup.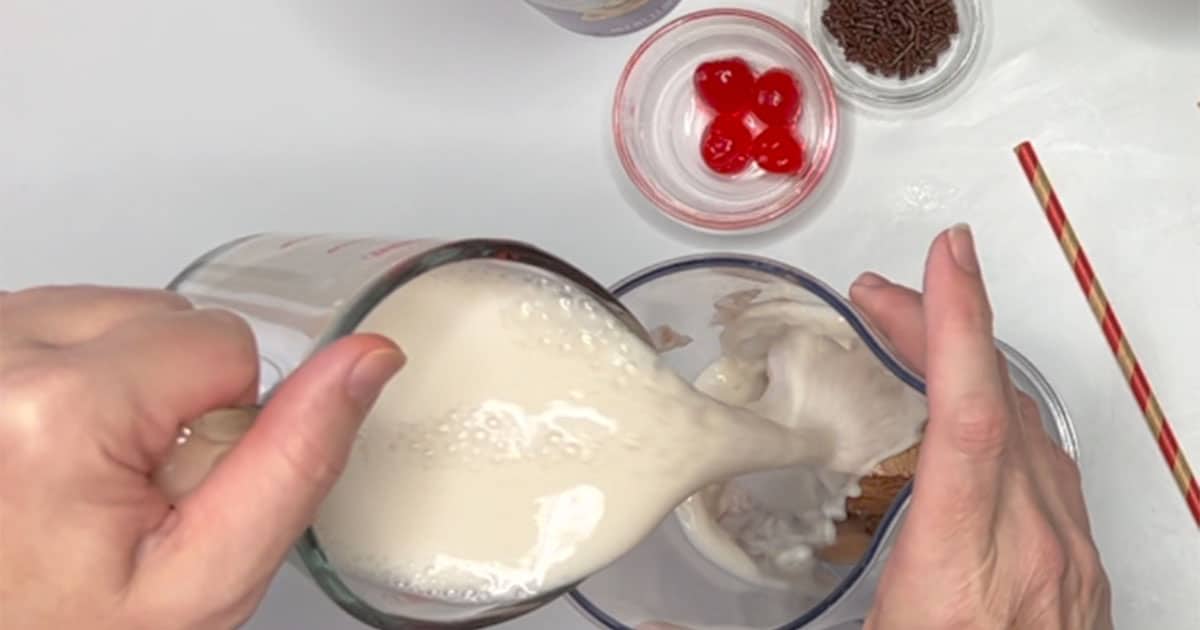 Blend both Ingredients together with Immersion blender or a hand mixer.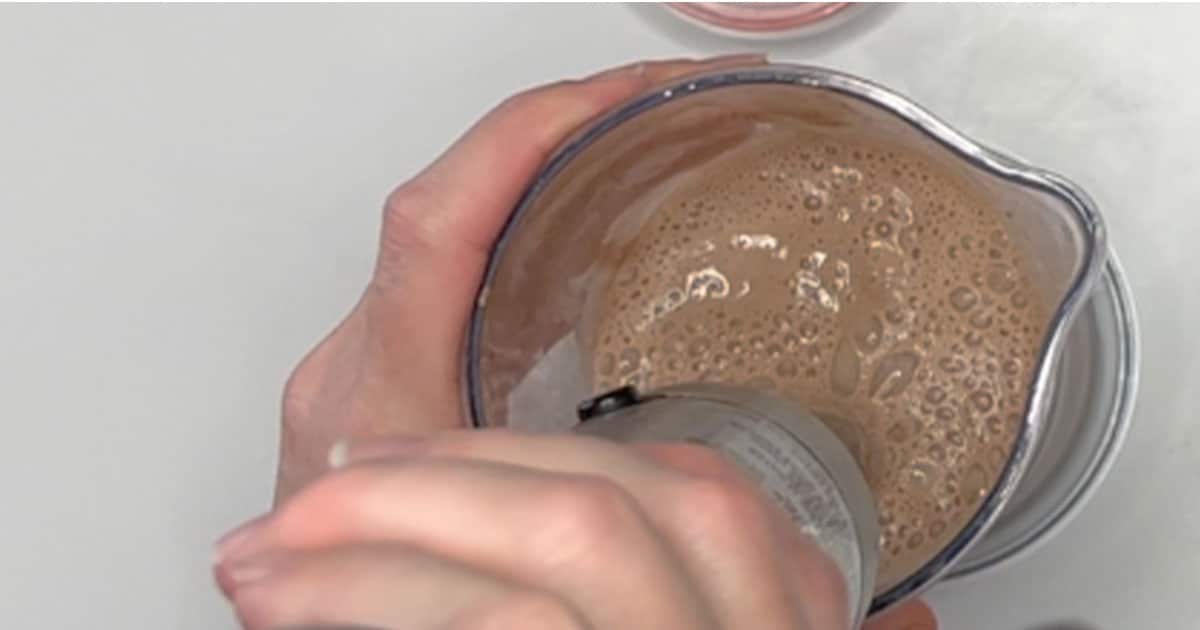 Pour in glass, and top with additional toppings of your choice.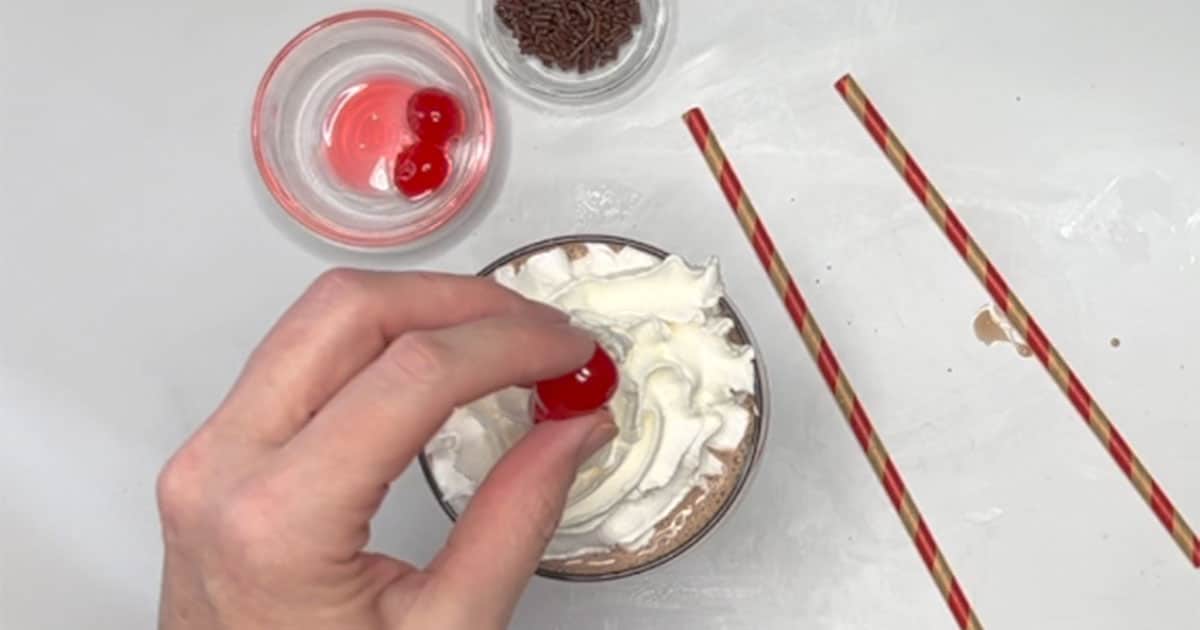 What are some fun variations for this Chocolate Shake?
An easy variation would be to use another type of your favorite ice cream and chocolate, for example mixing both strawberry and chocolate is like having a frozen chocolate covered strawberry. But let's brainstorm...here's some of my favorite chocolate milkshake variation ideas:
Cookies and Cream Milkshake: Add a few crushed Oreos to the mix for an extra sweet treat!
Toffee Crunch Milkshake: Top your milkshake with chopped up pieces of toffee candy for added crunch.
Peanut Butter-Chocolate Swirl Milkshake: Drizzle some peanut butter in your shake for a delicious flavor combination!
Rocky Road Milkshake: Mix in mini marshmallows, almonds, and chocolate chips into your milkshake before blending it together.
Mocha Chip Milkshake: Brew yourself some fresh espresso, add it in along with some chocolate chips!
Mint Chocolate Chip Milkshake: A hint of mint extract mixed into the shake adds an exciting twist on a classic favorite!
Salted Caramel Hot Fudge Shake : Mix in caramel sauce and sea salt flakes before adding hot fudge topping over top for a decadent dessert drink!.
White Chocolate Macadamia Nut Shake : White chocolate chips pair perfectly with macadamia nuts - try them out together in this unique milkshake combo!
Coconut Almond Joy Shake : Coconut milk, shredded coconut and almond pieces make for a tropical taste sensation!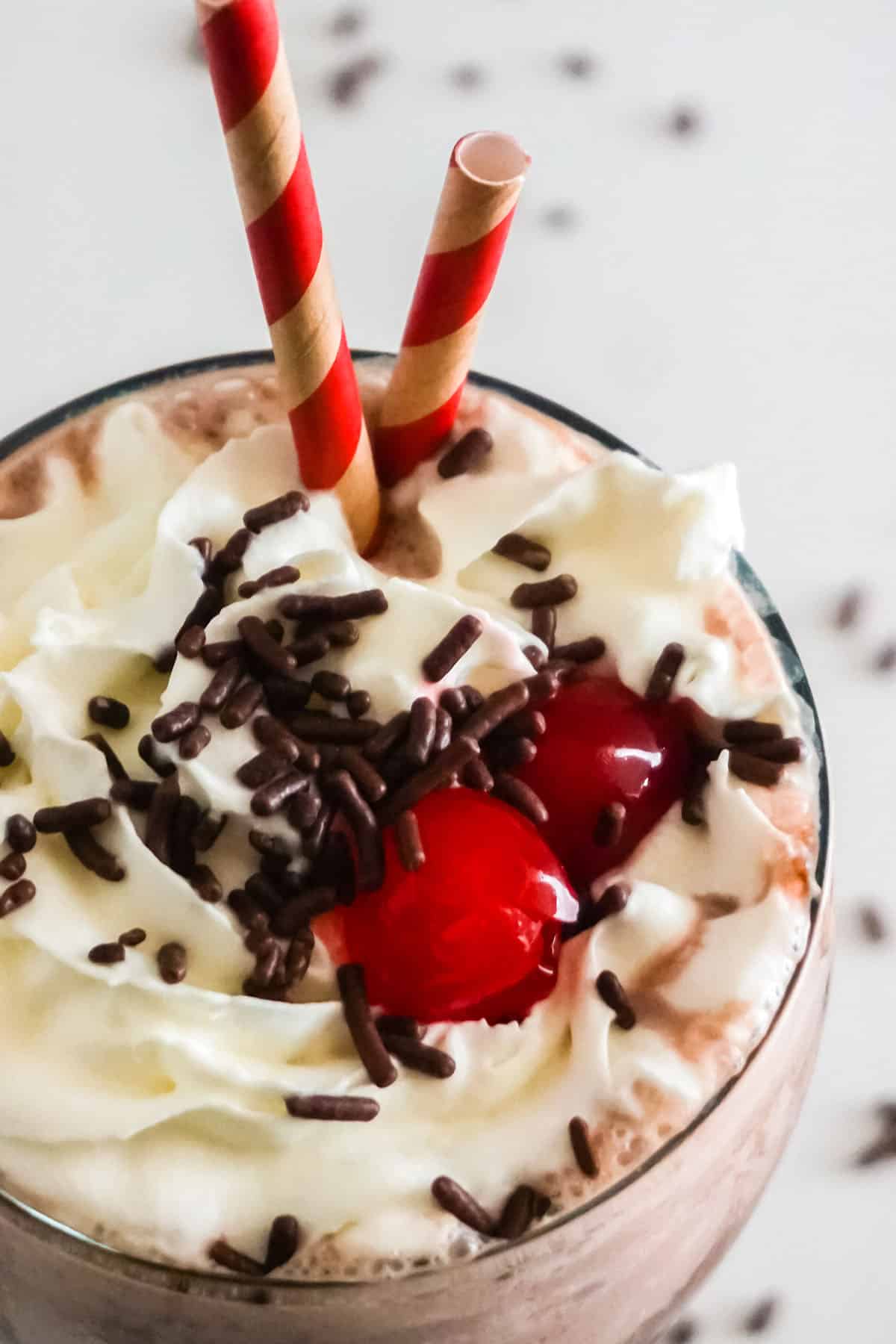 How Do You Serve Chocolate Milkshakes?
As with any frozen drink, this chocolate shake is best served cold, so as soon as you make it, it should be enjoyed. If it stays out too long, it will be goopy and melted - not a milkshake at all.
The perfect glass for a milkshake should be tall and wide with plenty of room for toppings. You can also get creative with the presentation by adding some fun straws or serving them in mason jars for an extra special touch.
How Do You Make a Thick Milkshake?
For those who like their shakes thick, use only half of the milk suggested in the recipe (or double the ice cream) - this will make sure that your shake is as creamy and delicious as possible.
Additionally, the colder the ice cream, the thicker, too, so if you are quick about getting it out of the carton and mixed-up, the thicker your shake will be.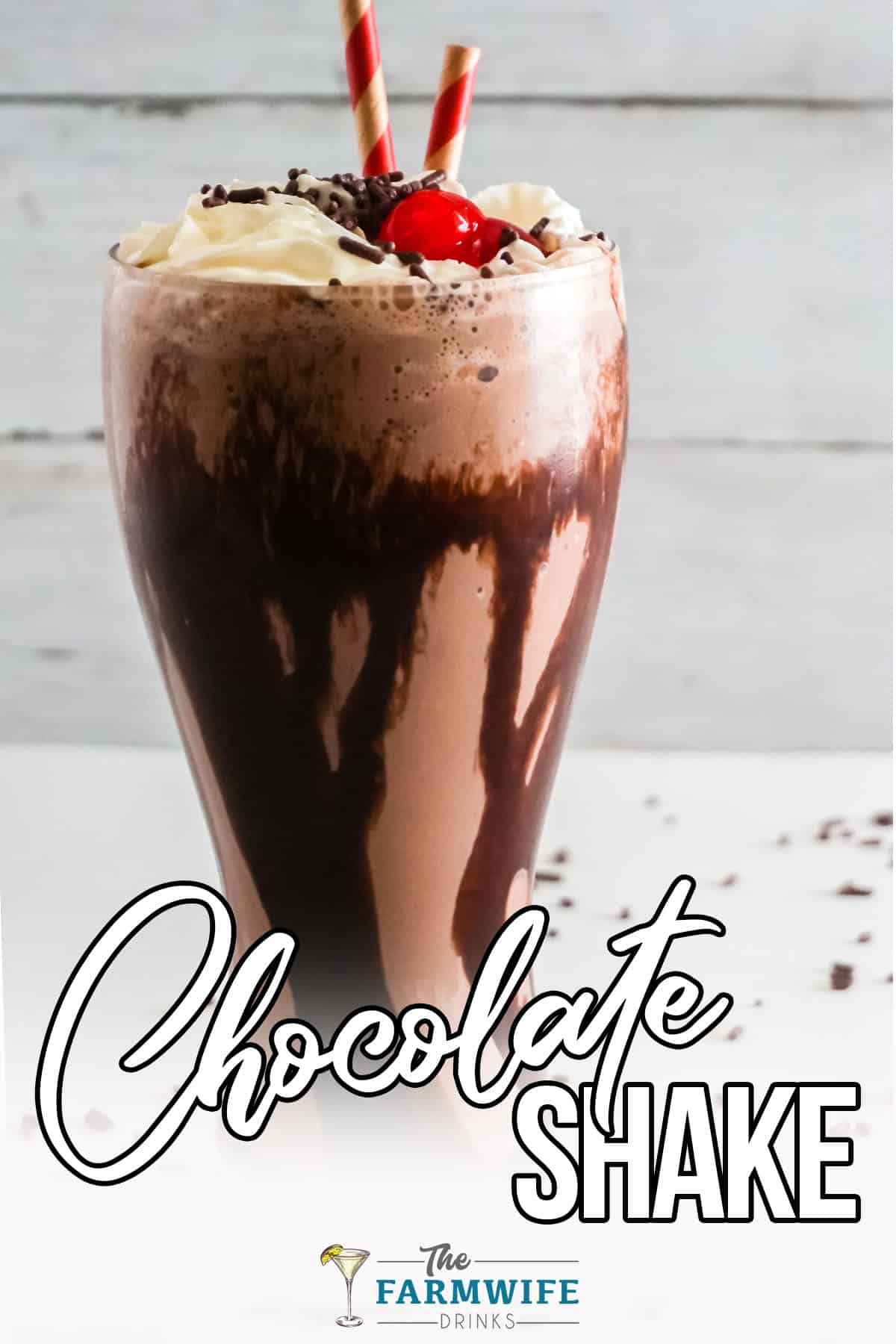 How to Store Chocolate Milkshake Leftovers
When your Chocolate Milkshake is just too much but you don't want to waste it, you can always store it in the freezer after you make it.
After it refreezes, and you want a little more, letting it sit out for 3-5 minutes will soften it up again. You may have to use the mixer again on it to make the same smooth, creamy texture, but this is something I have done in the past and it works.
How to Make a Vegan Milkshake
Making a vegan milkshake is just as easy! All you need to do is use non-dairy ice cream, such as coconut or almond milk based ice cream, and substitute the milk with a plant-based alternative like oat milk or soy milk.
You can also use vegan chocolate chips, syrups and other toppings.
How to Make a Gluten-Free Milkshake
To make a gluten-free milkshake, simply use gluten-free ice cream and substitute the milk with a gluten-free milk like rice milk or almond milk.
Toppings such as coconut whipped cream and chopped nuts are also typically naturally gluten-free.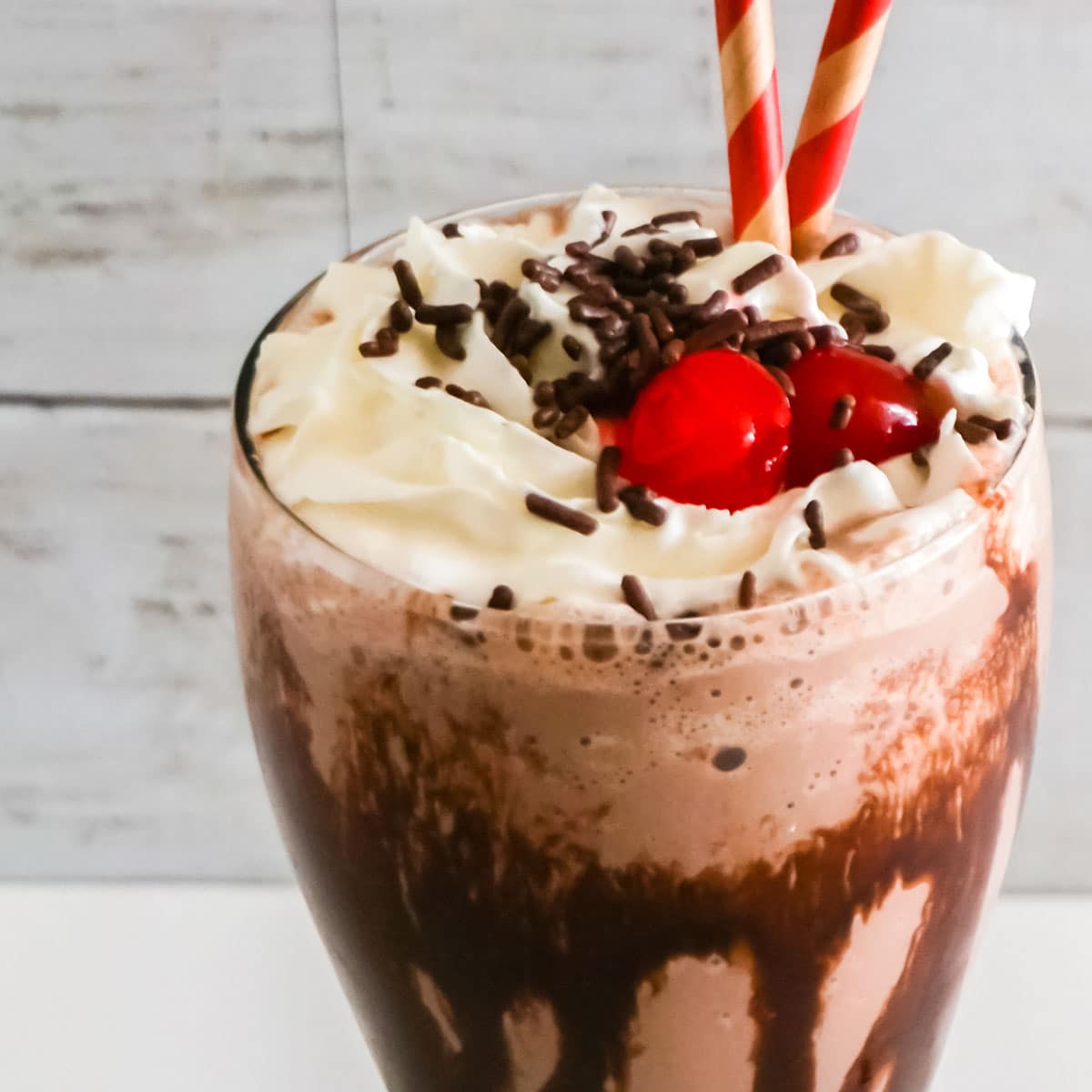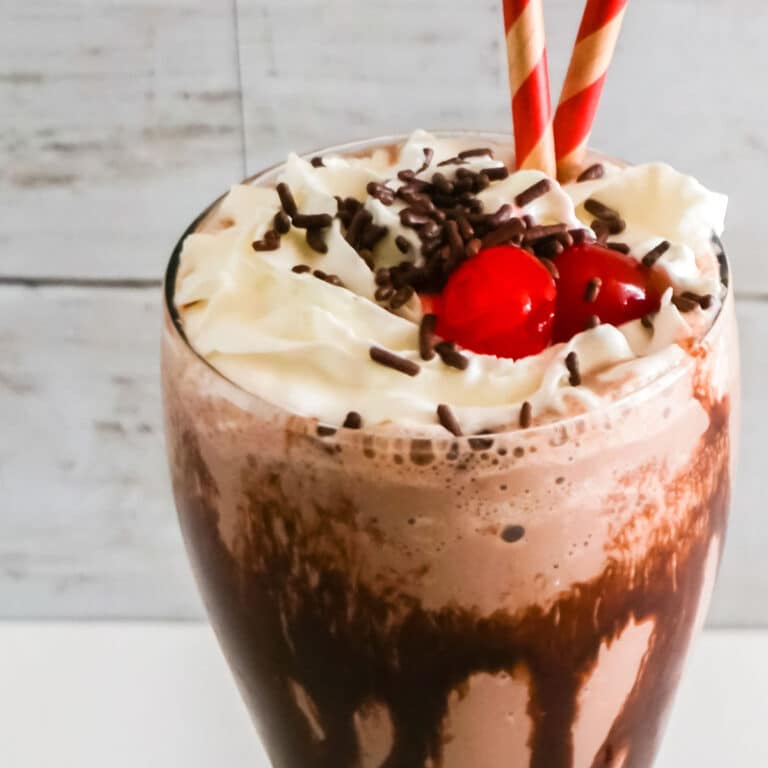 Chocolate Milkshake
Because the weather is warming up, I'm going to teach you how to make the perfect chocolate milkshake in three easy steps.
Print
Pin
Rate
Equipment
1 Immersion Blender

Blender
Ingredients
4

Scoops

Chocolate Ice Cream

1

Cup

Milk
Additional Toppings
½

cup

Whipped Cream

2

tablespoon

Chocolate Sauce

1

tablespoon

Chocolate sprinkles
Instructions
Put Ice Cream and Milk together in cup.

4 Scoops Chocolate Ice Cream,

1 Cup Milk

Blend both Ingredients together with Immersion blender.

Pour in glass, and top with additional toppings of your choice.

½ cup Whipped Cream,

1 tablespoon Chocolate sprinkles,

2 tablespoon Chocolate Sauce
Nutrition
Serving:
1
g
|
Calories:
969
kcal
|
Carbohydrates:
123
g
|
Protein:
21
g
|
Fat:
47
g
|
Saturated Fat:
29
g
|
Polyunsaturated Fat:
2
g
|
Monounsaturated Fat:
14
g
|
Cholesterol:
142
mg
|
Sodium:
427
mg
|
Potassium:
1175
mg
|
Fiber:
4
g
|
Sugar:
104
g
|
Vitamin A:
1700
IU
|
Vitamin C:
2
mg
|
Calcium:
637
mg
|
Iron:
3
mg
Latest posts by Chantal Kirkland
(see all)