My new obsession since visiting England this year. My colleague took me a pub in her hometown called The George and she introduced me to what is the go-to drink in Great Britain, the Pimm's Cup.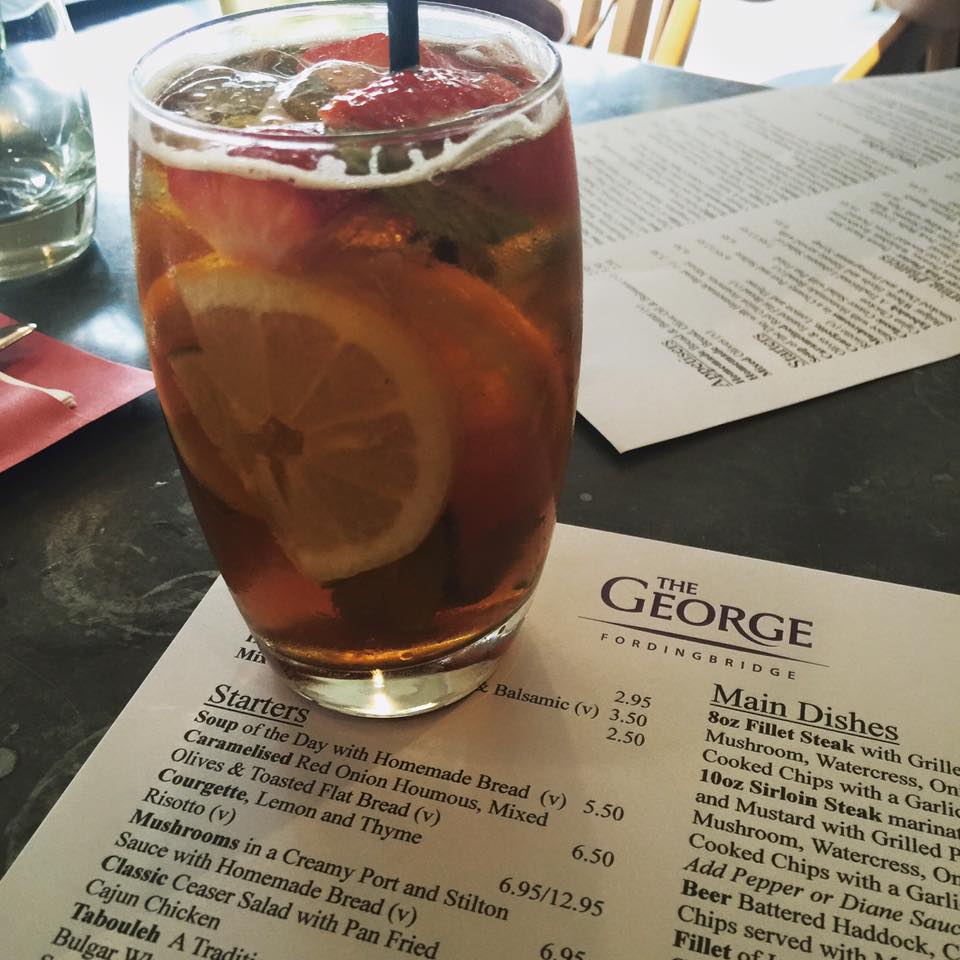 I, of course, brought home a bottle of the Pimm's No.1 which is the base for this lovely Pimm's Cup recipe. I have to be honest, the British have one up on us with the making of the Pimm's cup. They have a clear sparkling lemonade that Sprite or 7-Up can't compete with in flavor. However, when I found sparkling lemonade in two liters at Kroger, I knew I was getting closer to the perfection of the original Pimm's Cup.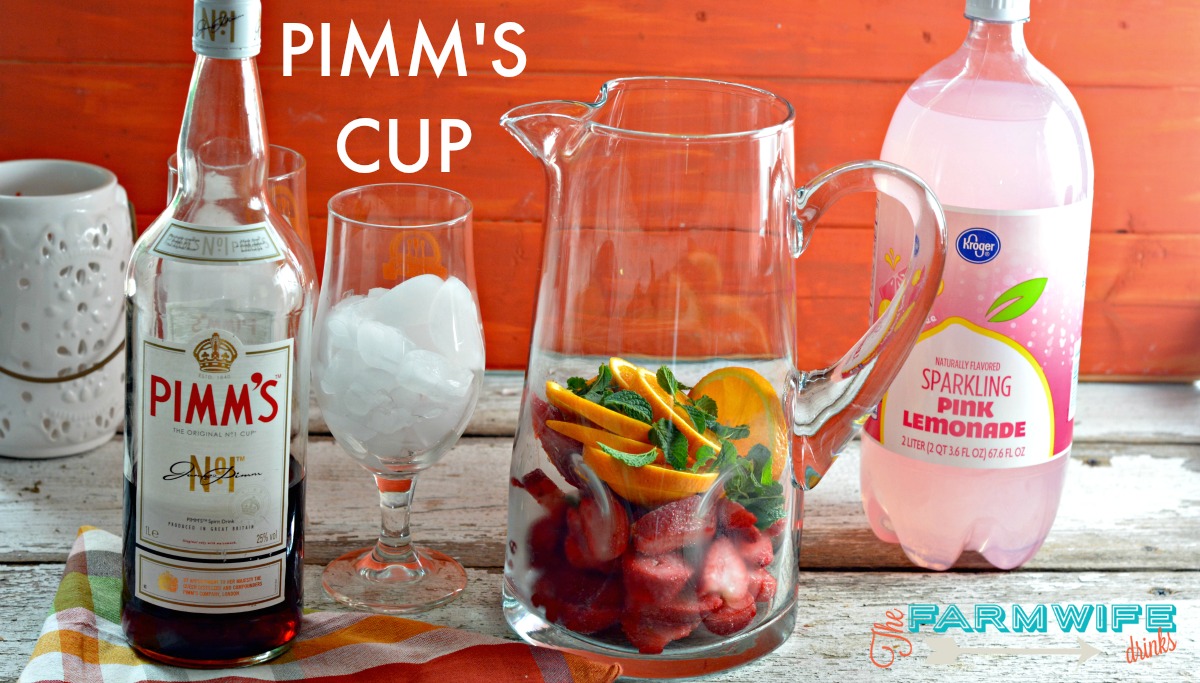 Now, the original has strawberries, orange, cucumbers and mint. However, all cucumbers in my house go to making pickles. There wasn't a cucumber not in vinegar when I started making Pimm's Cup. So, this batch of Pimm's Cup is cucumber less. However, I have my mint going to strong in the garden.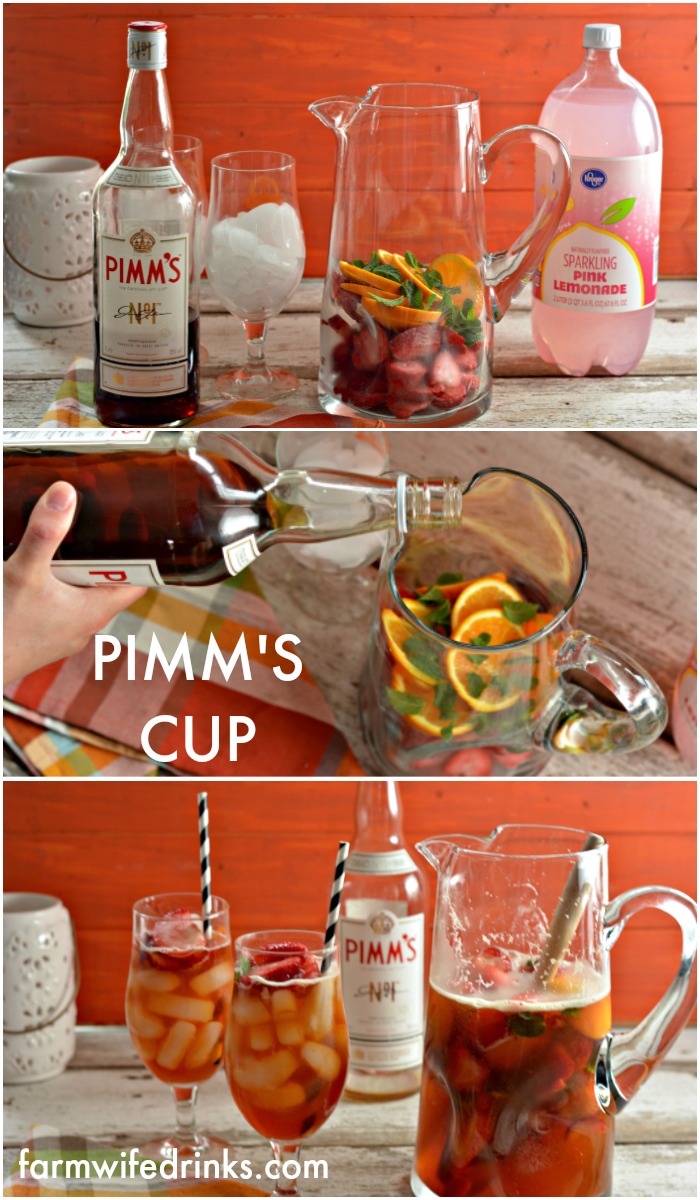 Place the fruit in the bottom of the pitcher. I used frozen sliced strawberries in my Pimm's to help decrease with the need of ice. No one wants their cocktails watered down. Sliced some orange and added some mint leaves. Then pour Pimm's No. 1 in till the pitcher is a third of the way full.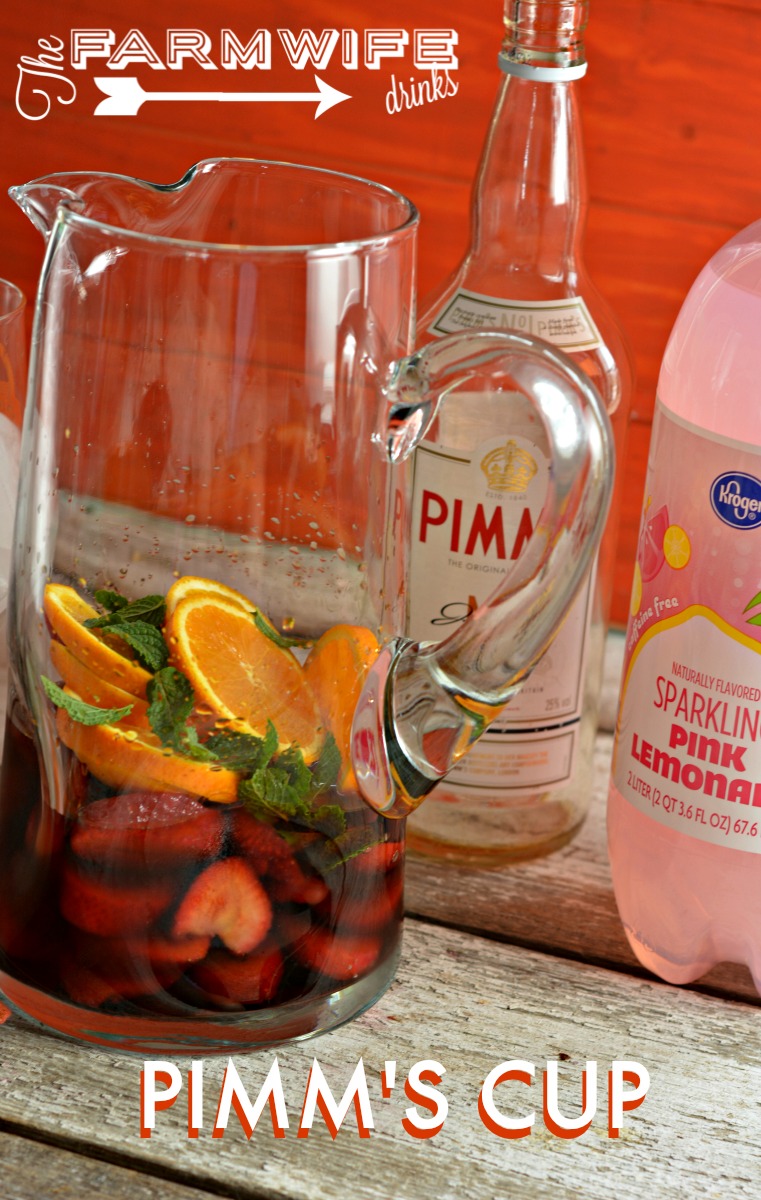 Follow up the Pimm's with sparkling lemonade to the top of the pitcher. Now, sparkling lemonade means carbonated, so let the foam settle before adding more lemonade. Stir to combine the Pimm's and lemonade.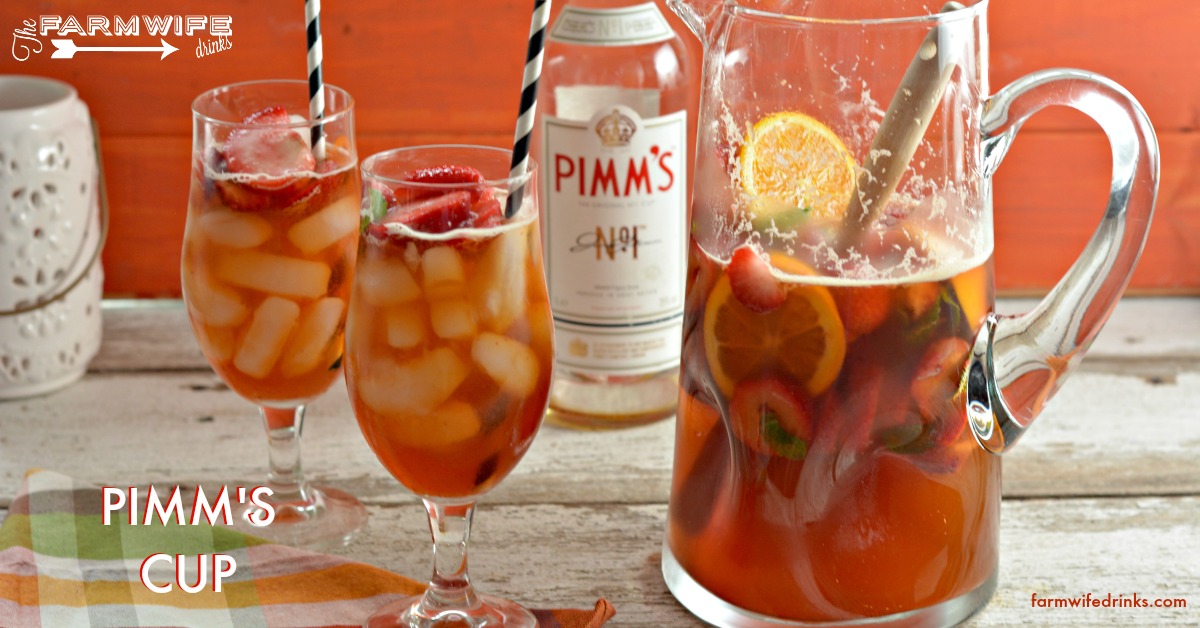 Pour over additional frozen strawberries and ice. Add a few mint leaves to each glass as well. Pretend you are in England. You will thank me for this introduction to Pimm's Cup.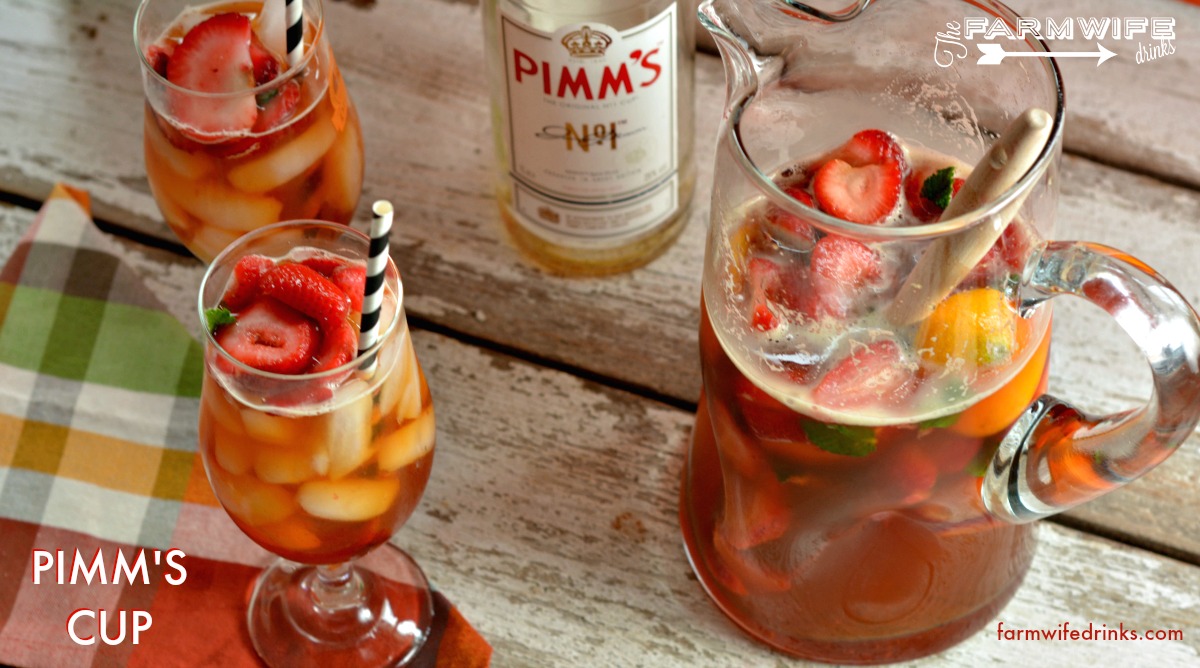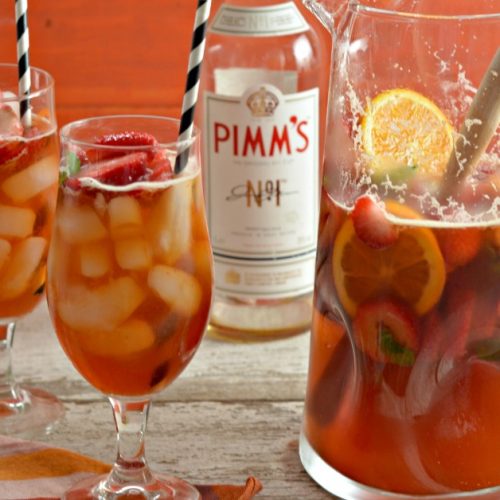 Pimm's Cup
Pimm's cup is one of the most refreshing cocktails for summer. Pimm's, when mixed with lemonade, strawberries, oranges and cucumbers magic happens.
Print
Pin
Rate
Ingredients
2

cups

of Pimm's No. 1

6

cups

of sparkling Lemonade

1

cup

frozen sliced strawberries

1

orange sliced

1

cucumber

sliced

3

sprigs of of mint
Instructions
Place the strawberries, orange, cucumber and mint leaves in the bottom of a large glass pitcher.

Pour the Pimm's No. 1 over top of the fruit till pitcher is ⅓ full.

Fill to the top with the sparkling lemonade.

Stir to combine.

Serve over additional frozen strawberries and ice.
Latest posts by Leah Beyer
(see all)