Want to create a delicious cherry bomb shot that's easy to make? This recipe has been paired down to just two ingredients, and it's so fast and simple to put together, you'll love it.
Plus, it's perfect for parties or any other gatherings. So grab some Red Bull and vodka, and let's do this!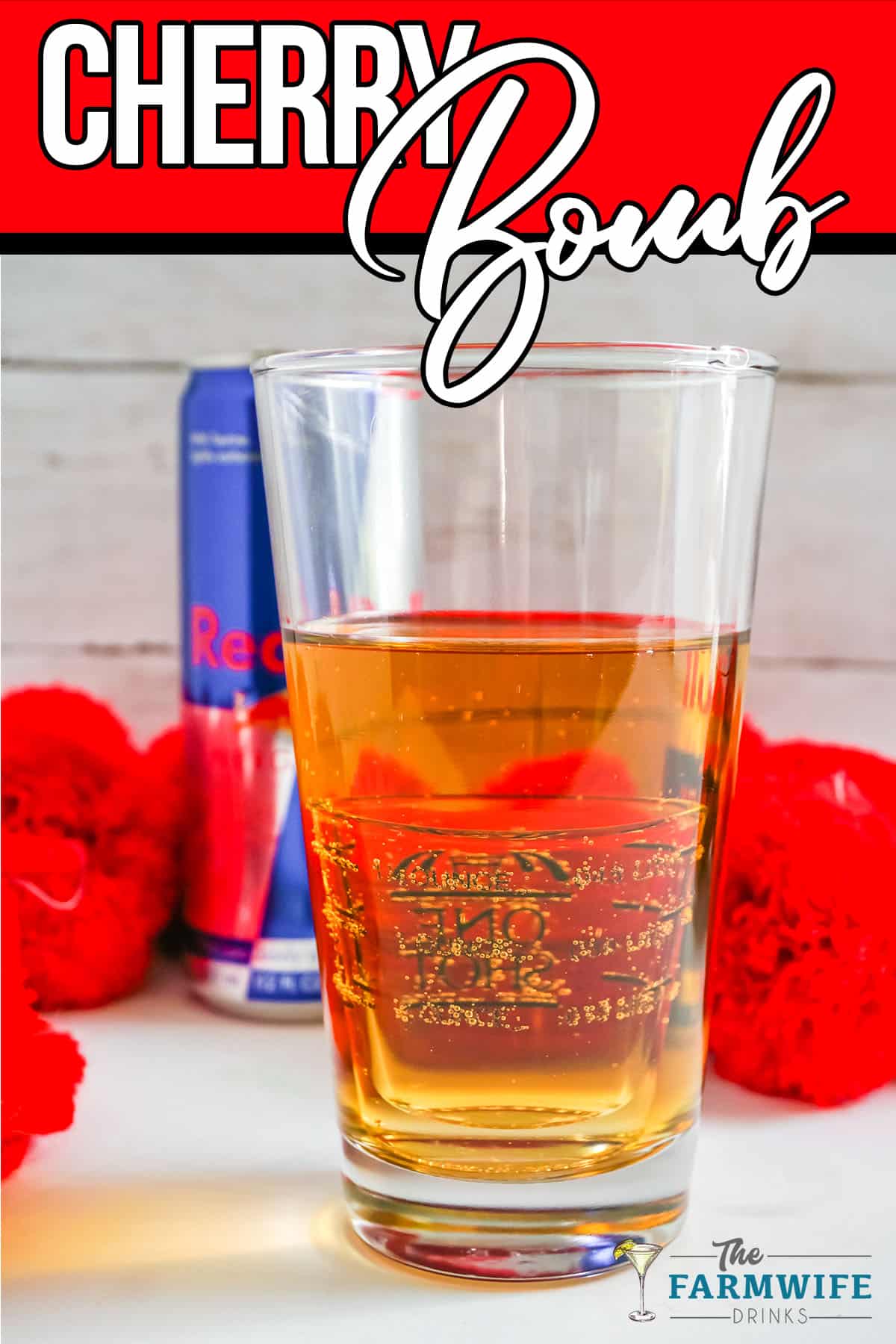 The Cherry Bomb Shot is a perfect beverage to serve during the summer months. The bright, tart flavor of cherries combined with the subtle sweetness of Red Bull makes it a refreshing and energizing drink.
It's also great for parties or any other gathering where you want to offer something special that your guests will love.
This shot goes especially well with salty snacks like chips and nuts, as they can help balance out its sweet taste.
You could also pair it with light dishes like salads or sandwiches, as the cherry bomb shot won't overwhelm their delicate flavors.
For an extra indulgent treat, try serving this shot alongside some chocolate desserts – its fruity flavor complements rich cocoa-based treats wonderfully!
Jump to:
Ingredients to Make a Cherry Bomb Drink
If you want to make this fun cocktail, you're going to want the ingredients. And though there aren't many, this is a 2-ingredient drink after all, here's what I use:
See the bottom of the post for the recipe card with quantities.
Instructions to Make a Cherry Bomb Shot
Pour Red Bull into glass.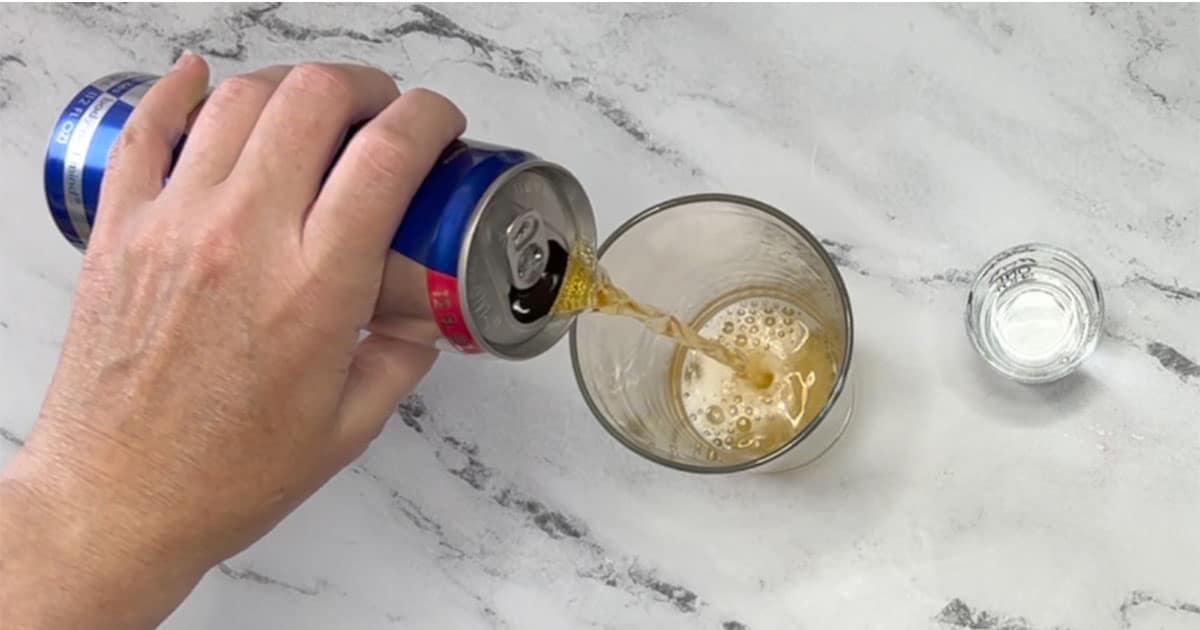 Now pour your Vodka into a shot glass.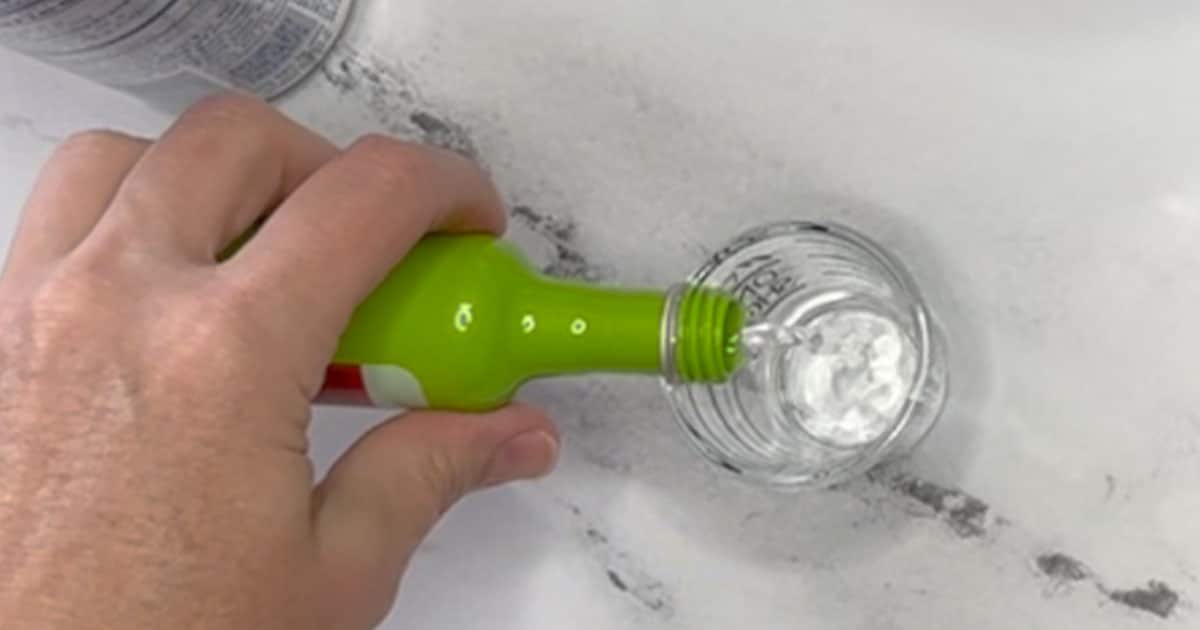 Finally drop your vodka shot into the Red Bull glass.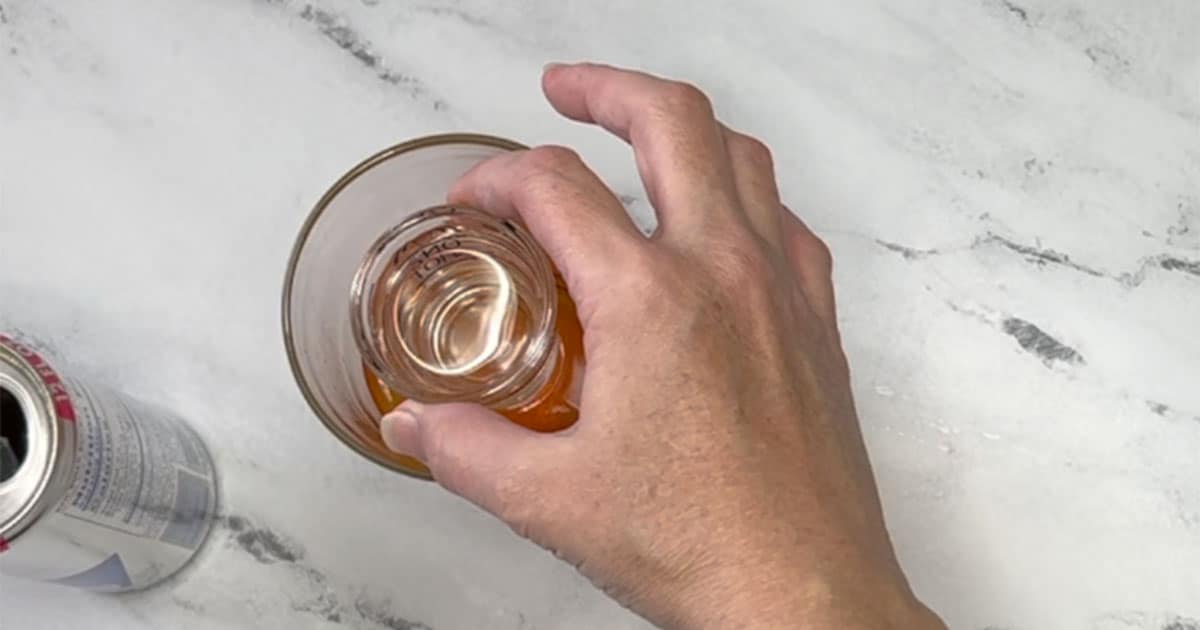 Is the Cherry Bomb a Vegan Shot?
Yes, the cherry bomb shot is vegan-friendly as long as you use a vegan-friendly vodka and non-dairy Red Bull. Be sure to check the labels of each ingredient to make sure they are all suitable for vegans.
Is the Cherry Bomb a Gluten-Free Cocktail?
Yes, the cherry bomb shot is a gluten-free cocktail as long as you use a gluten-free vodka and a gluten-free Red Bull. Again, be sure to check the labels of each ingredient to make sure they are all suitable for those who are following a gluten-free diet.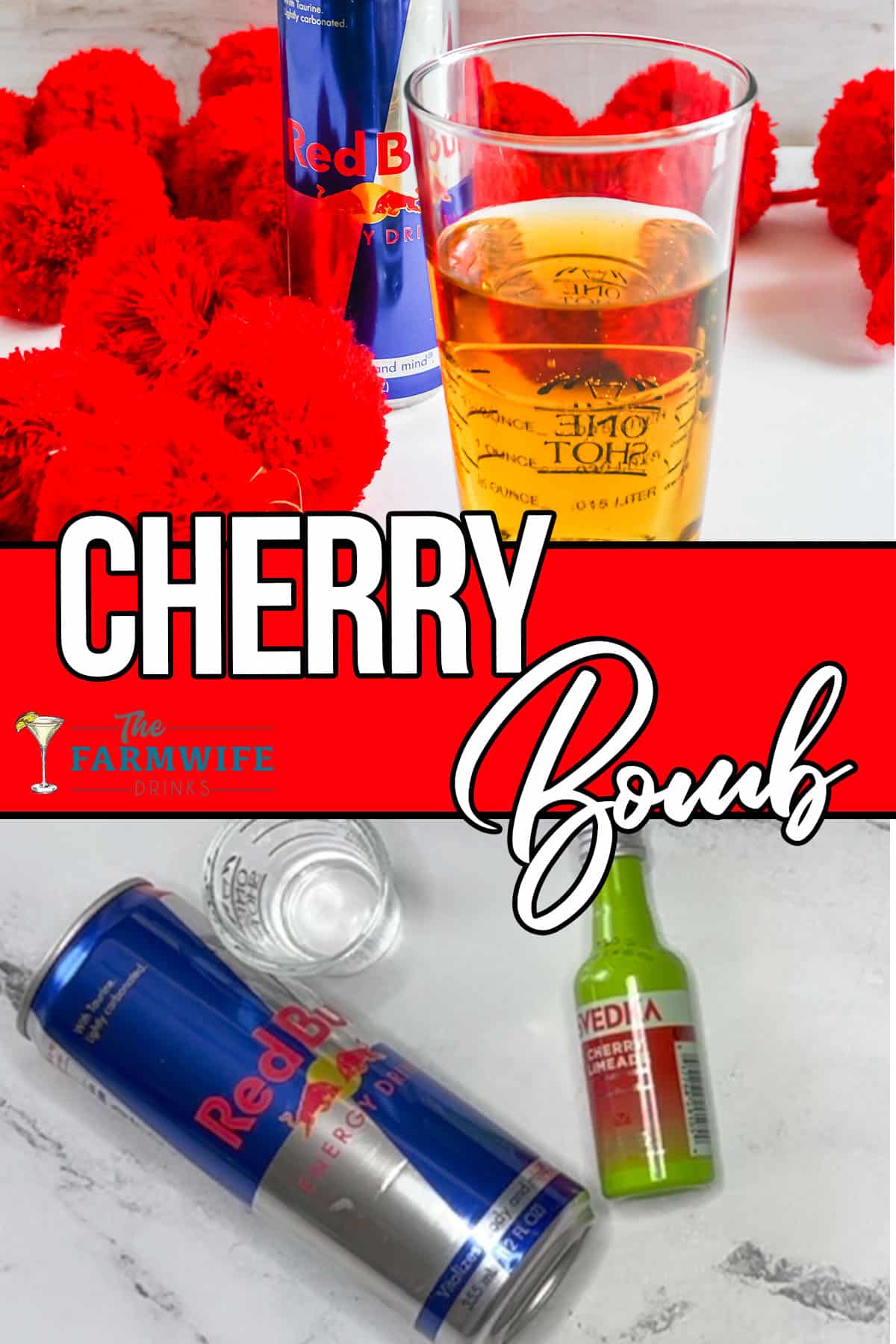 Substitutions for Missing Ingredients
If you don't have one of the ingredients to make your shot, don't get upset! We can still get you your fun adult beverage.
Red Bull can be replaced with other energy drinks such as Monster, Rockstar, or Gatorade. Obviously, it won't taste exactly the same (nothing tastes exactly like Red Bull), but it will still be fun!
Cherry vodka can be replaced with regular vodka and a few drops of cherry flavoring, or even a tablespoon of maraschino cherry juice.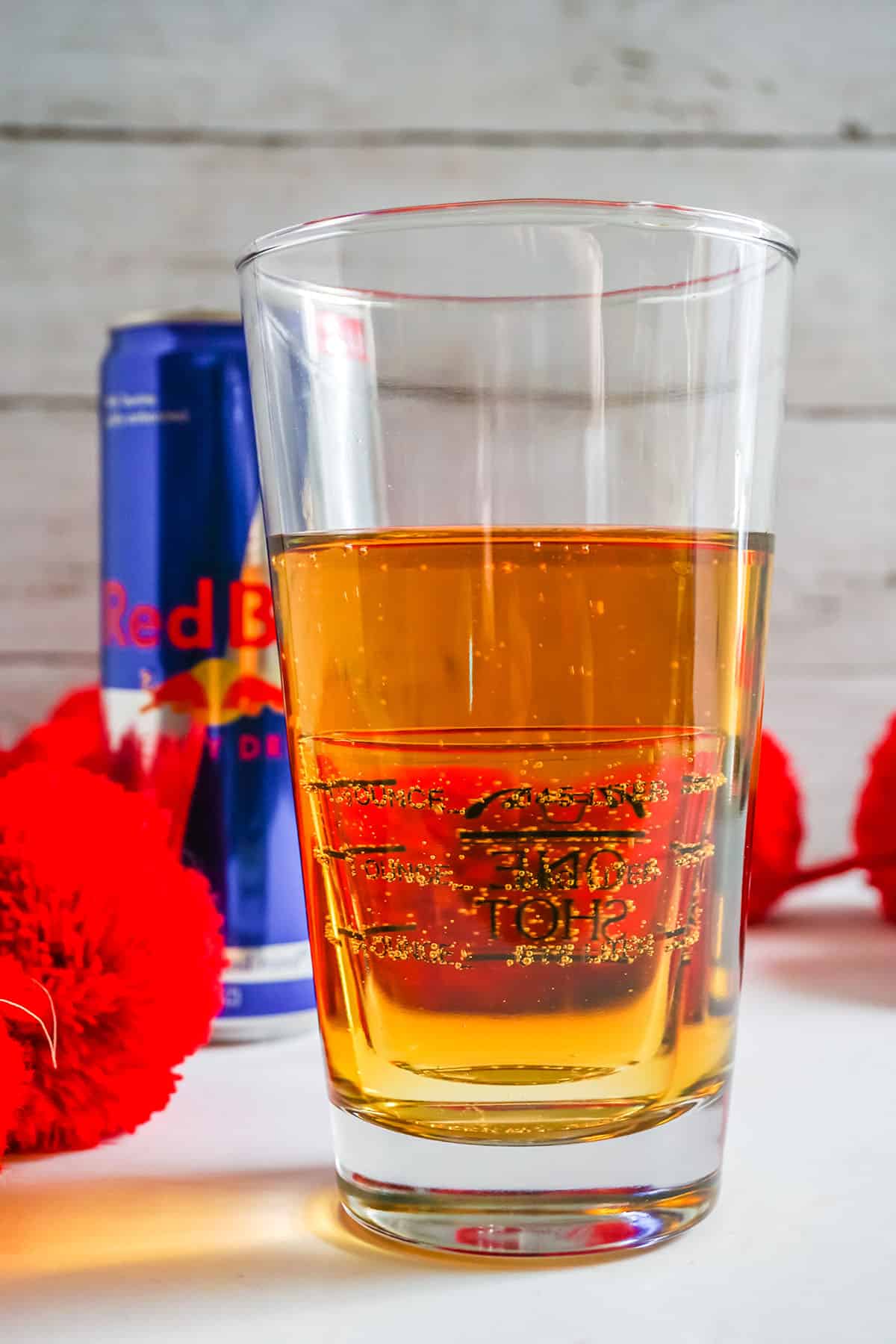 Variations on the Cherry Bomb Cocktail
If a traditional cherry bomb cocktail isn't what you were looking for, you might like some fun variations. I've got some ideas...
Coconut-Lime Cherry Bomb Shot: Substitute the vodka for coconut rum and use lime Red Bull instead.
Fruity Cherry Bomb Shot: Add a splash of orange juice or pineapple juice to the mixture.
Spicy Cherry Bomb Shot: Combine the vodka and Red Bull with a dash of hot sauce!
Chocolatey Cherry Bomb Shot: Add in some chocolate liqueur for an extra sweet kick.
Nonalcoholic Cherry Bomb Shot: Replace the vodka with some cold brewed coffee, plus a few drops of almond extract for added flavor.
If you want to see one fun variation on the cherry bomb that I've personally made, check this out:
Fireball Cherry Apple Bomb Cocktail
Nothing is better on a fall night than this fireball cherry apple bomb cocktail. Go ahead and fancy it up by topping it off with some cherries.
Check out this recipe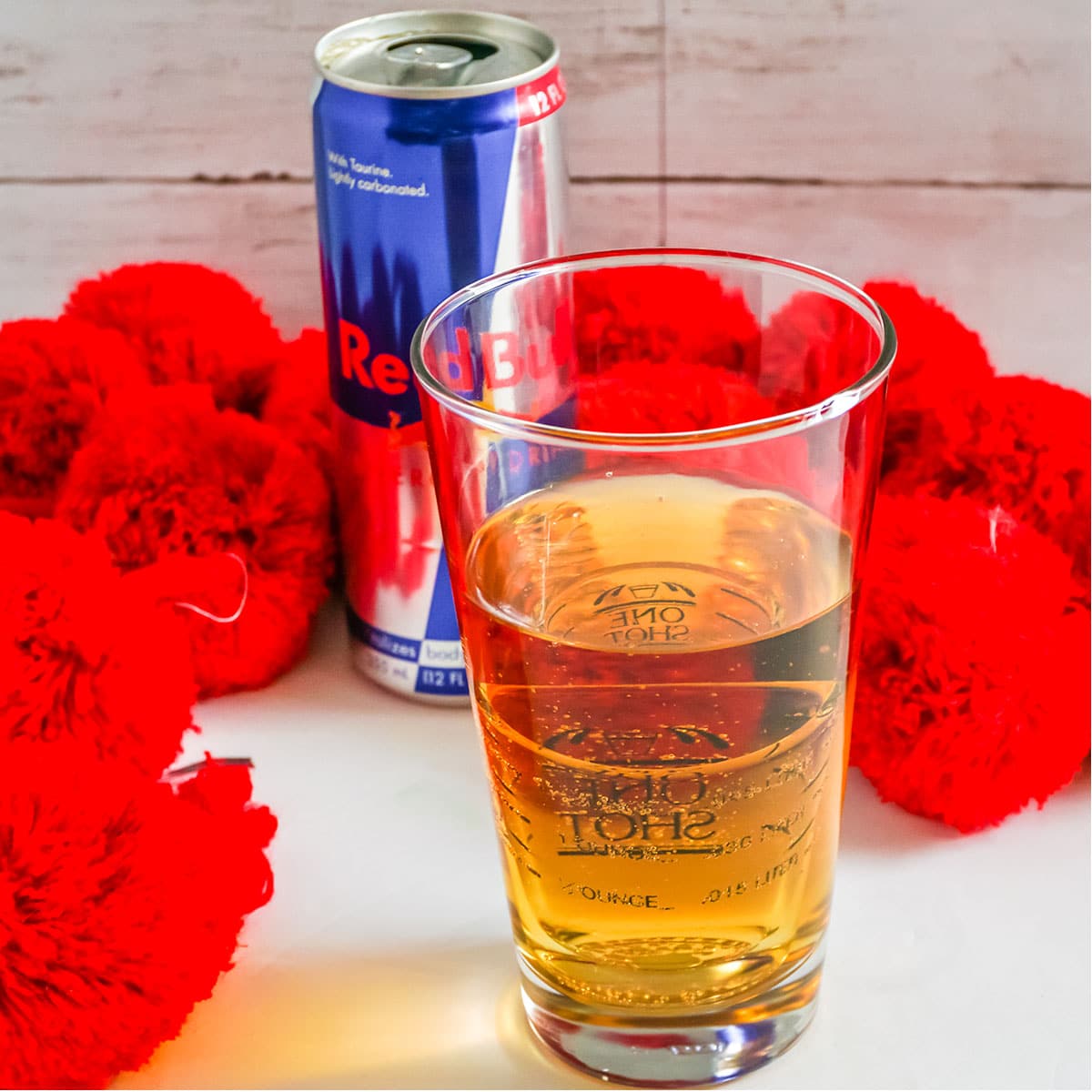 Tips for Making Stronger Cocktails
Start with high-quality ingredients and don't skimp on the spirits.
Use fresh juices, herbs, and spices to add layers of flavor.
Balance sweet and sour flavors by adding a bit of sugar or citrus juice where needed.
Consider using liqueurs for additional complexity.
Experiment with different combinations until you find something that works for your taste buds.
Use less ice in cocktails as it can dilute drinks too quickly.
Stir rather than shake when mixing drinks so they stay cold without watering down the alcohol content too much.
Add sweetness sparingly; if a drink tastes too sweet, add some bitters to balance it out.
Store all relevant ingredients together in one place so you have quick access when making drinks at home or behind a bar counter!
Tips for Making Chillier Cocktails
The heat of the summer can quickly make your cocktails warm. Here are a few tips for keeping your cocktails cool.
Freeze your Booze - Keep your vodka in the freezer in the summer. It will make your booze more syrupy but the cocktail ice cold.
Chill your Juices - Always have your mixers in the fridge. This means your juices too. Don't just keep your unopened juices on the shelf.
Refrigerate your Fruit - When using citrus, pop it in the fridge to chill it as well. It can act as ice cubes. While this recipe doesn't call for fruit, using frozen fruit instead of fresh fruit also helps keep drinks chilled.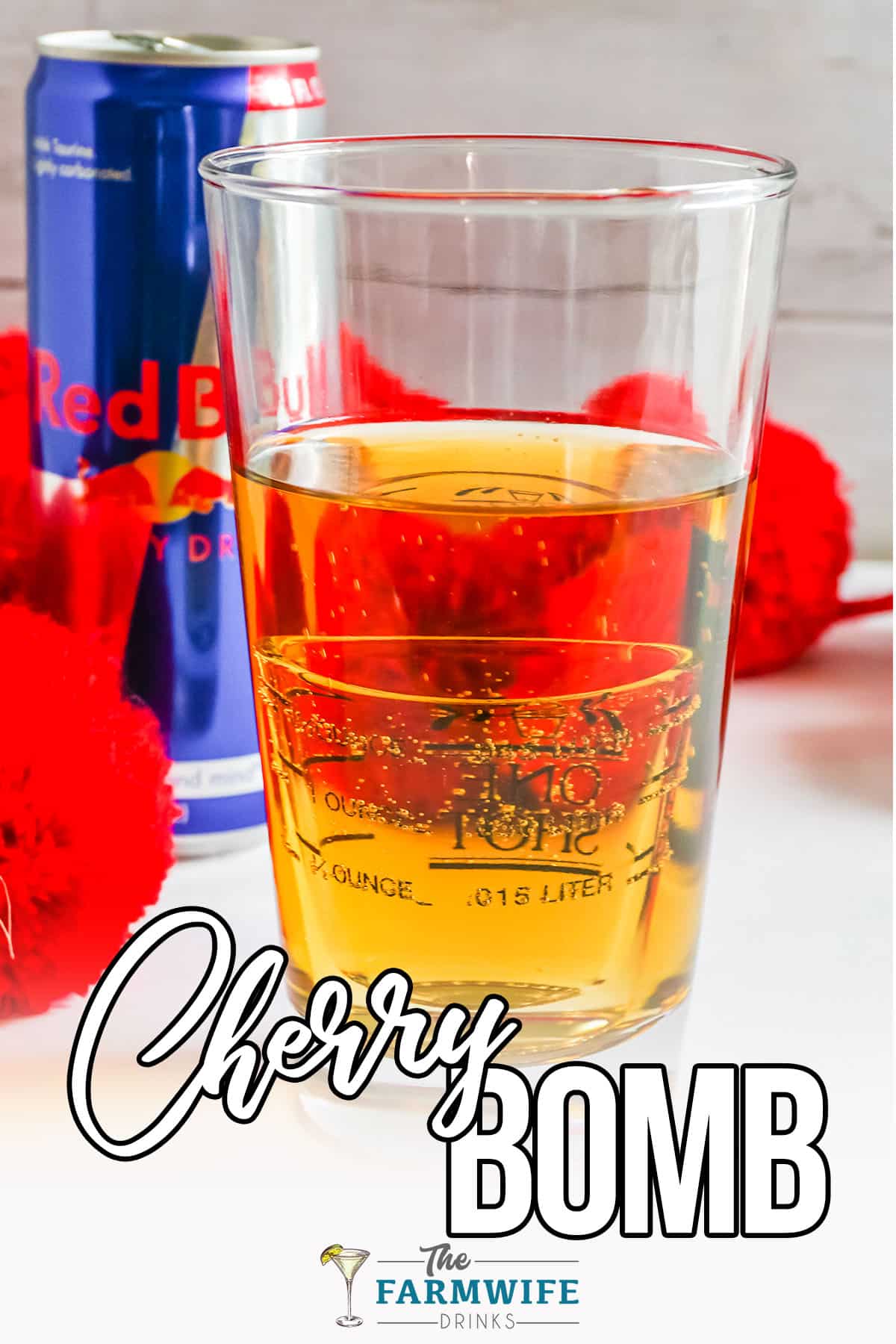 Home Bar Equipment
Having a well-stocked home bar with the equipment to make cocktails whenever you desire is important for the cocktail enthusiast. Build your bar for the perfect whiskey drinks with a few of my favorite items to make great drinks with great tools.
How to Store Cocktails
This cherry bomb cocktail is super easy to make, but you can make it ahead of time.
Refrigerating Leftovers - You can store leftovers of the cherry bomb cocktail in the fridge for up to three days. But, as it's a single drink, with two ingredients, I suspect you won't have a bunch of leftovers.
Freezing Leftovers - Frozen cherry bomb slushies can also be made with leftovers. Just pop the leftovers in a freezer bag and pull out later.
More Fun Shot Recipes You'll Love
If you have a love of a good shot, you've come to the right place. I have been all about that little bitty drink lately. Just check these out!
Apple Pie Shot
So easy and fun to make, this apple pie shot is a flavorful twist on a simple shot recipe that you're going to definitely enjoy!
Check out this recipe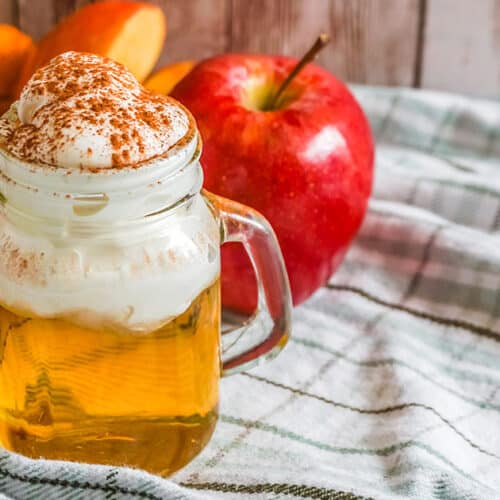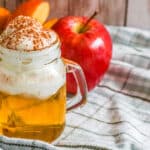 Hot Buttered Bourbon
An easy and warming treat to make, this hot buttered bourbon is an epic classic cocktail that you just have to try.
Check out this recipe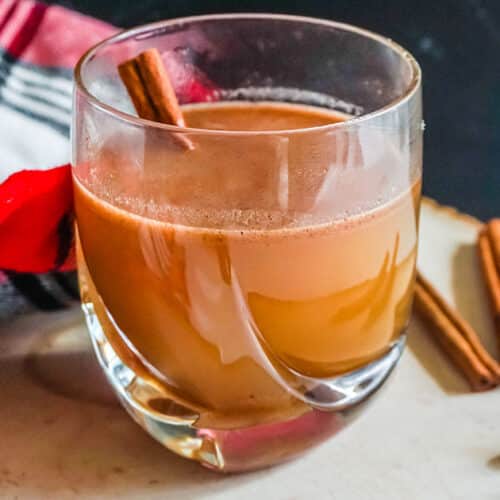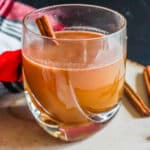 Blueberry Pie Shot
Easy and fun blueberry pie shot that you can make in minutes with a few simple ingredients. With a dollop of cream on top for fun!
Check out this recipe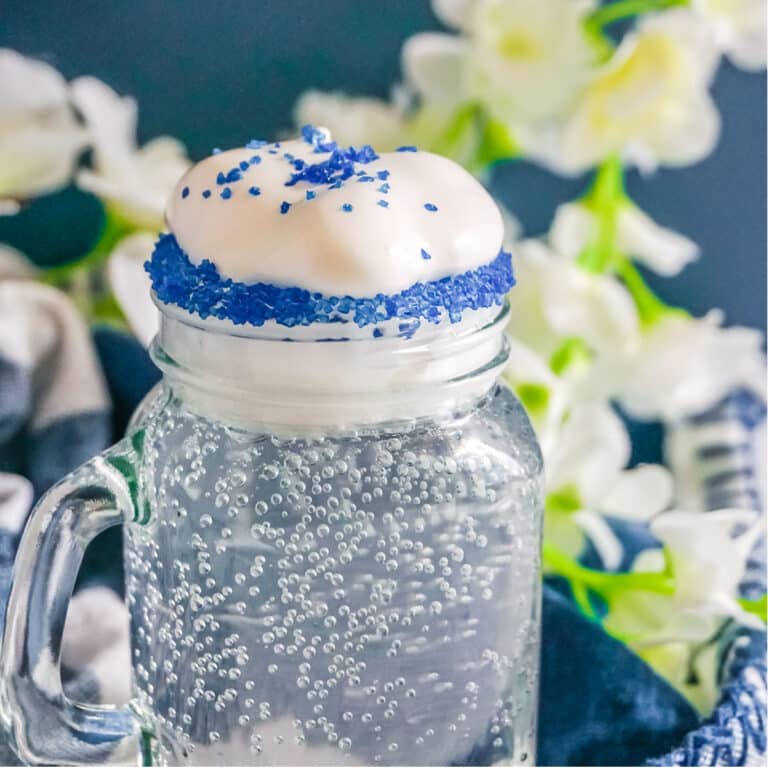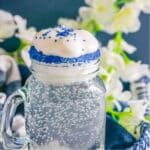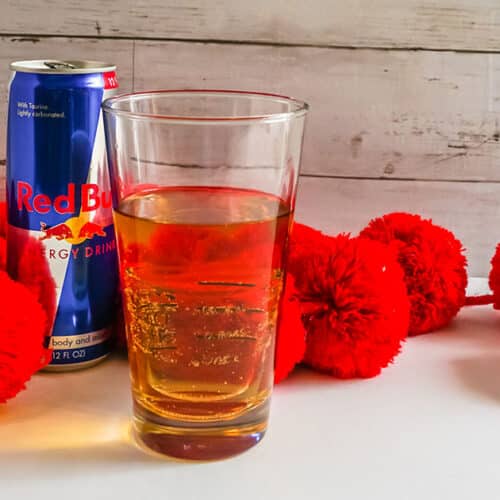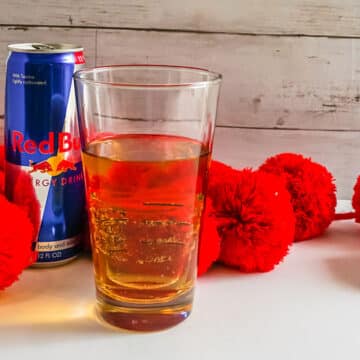 Cherry Bomb Shot
This Cherry Bomb Shot has been paired down to two ingredients and is so easy and fast to make, you'll love it!
Print
Pin
Rate
Ingredients
1

ounce

cherry vodka

1

can

Red Bull
Instructions
Pour Red Bull into glass.

Now pour you vodka into a shot glass.

Finally drop your shot into the Red Bull glass.
Nutrition
Serving:
1
g
|
Calories:
211
kcal
|
Carbohydrates:
37
g
|
Protein:
0.3
g
|
Sodium:
36
mg
|
Potassium:
4
mg
|
Sugar:
36
g
|
Calcium:
7
mg
|
Iron:
0.1
mg
Latest posts by Chantal Kirkland
(see all)