Looking to make a strawberry-based cocktail with a sweet, summertime flavor? Well, look no further than the Strawberry Shortcake Cocktail! This strawberry cocktail combines cream and strawberry liqueur for an easy and delicious drink that will take you back to strawberry shortcake memories.
Best of all, it's easy to make for even the most amateur of home bartenders. Just mix and enjoy!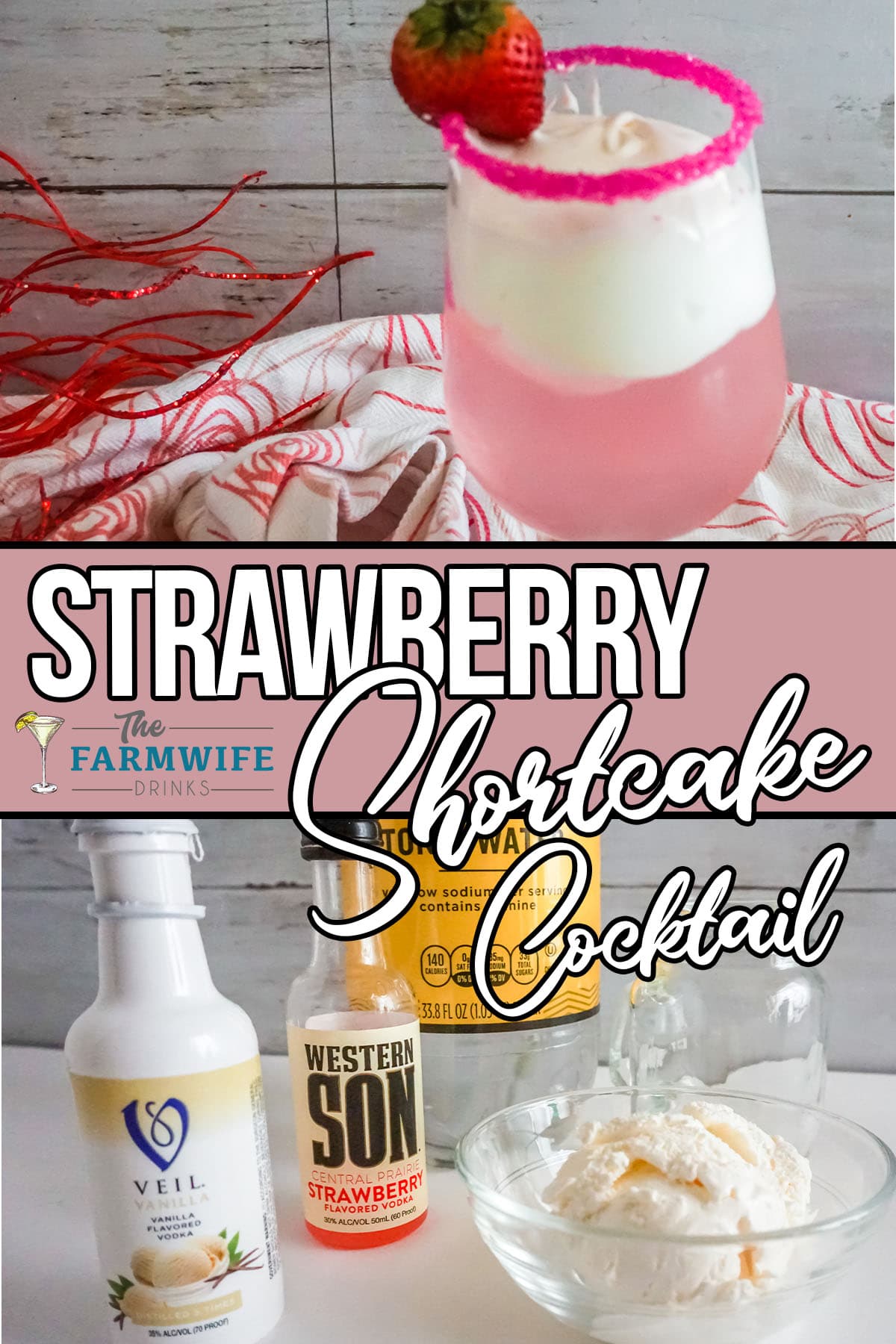 This strawberry shortcake mixed drink is particularly great for outdoor events such as barbecues, pool parties, or beach gatherings. It's a refreshing treat that your guests will love sipping on while enjoying the sunshine.
Additionally, if you're looking to host a girly get together like a bridal shower or birthday party then this strawberry based cocktail would be an excellent addition to the menu!
Its sweet flavor profile makes it enjoyable even amongst those who aren't big fans of alcohol but still want something more than just juice or soda. Plus its fruity aroma adds an extra boost of fun to any celebration!
Jump to:
Ingredients for Strawberry Shortcake Cocktails
As with any cocktail recipe, there are a few ingredients necessary to get your strawberry cocktail in your glass and ready to sip! These are the ingredients:
Strawberry Vodka
Strawberry Vanilla Vodka
Tonic Water
Whipped Cream
See the recipe card below for quantities.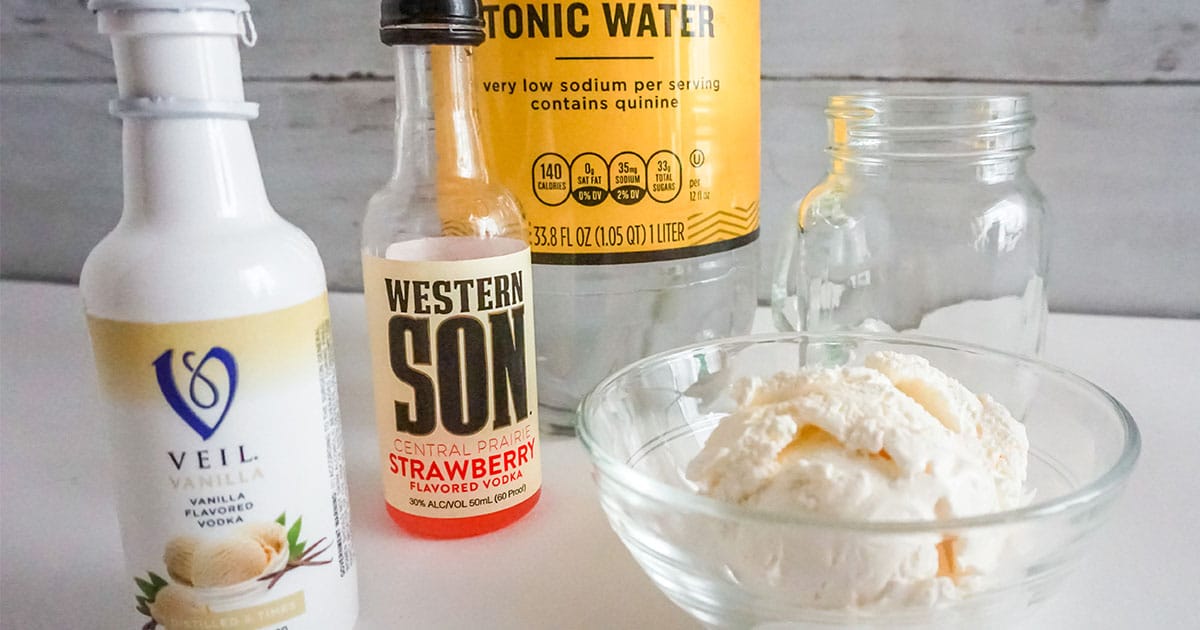 Instructions for How to Make a Strawberry Shortcake Mixed Drink
Measure out both Vodkas and pour into cocktail glass.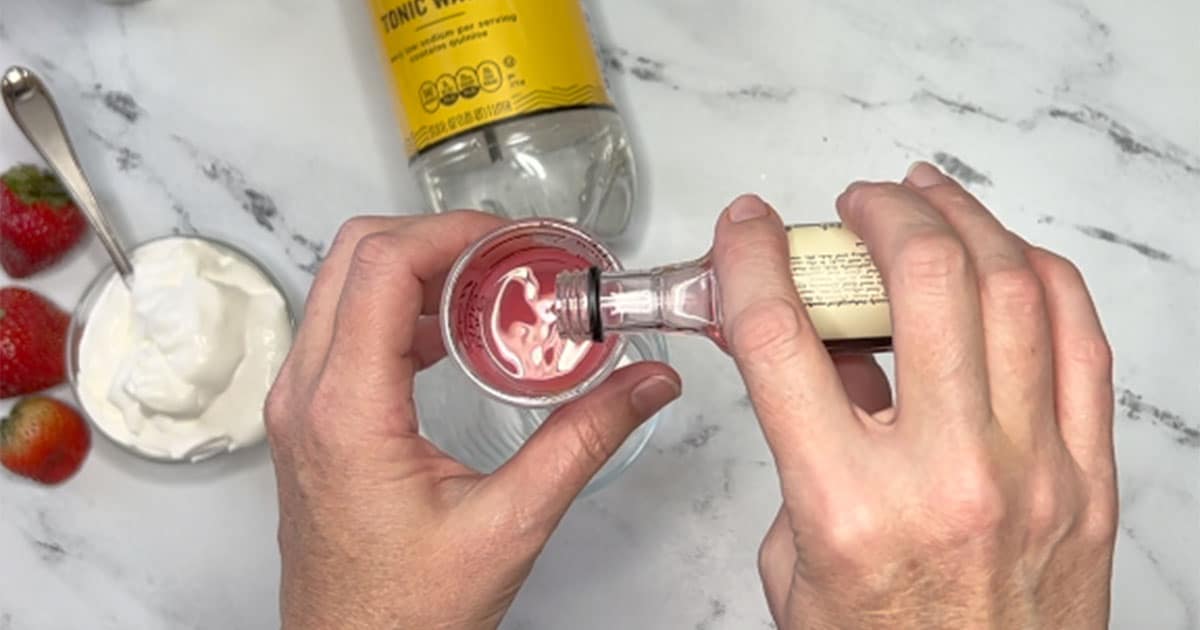 Mix together Both Vodkas with ice.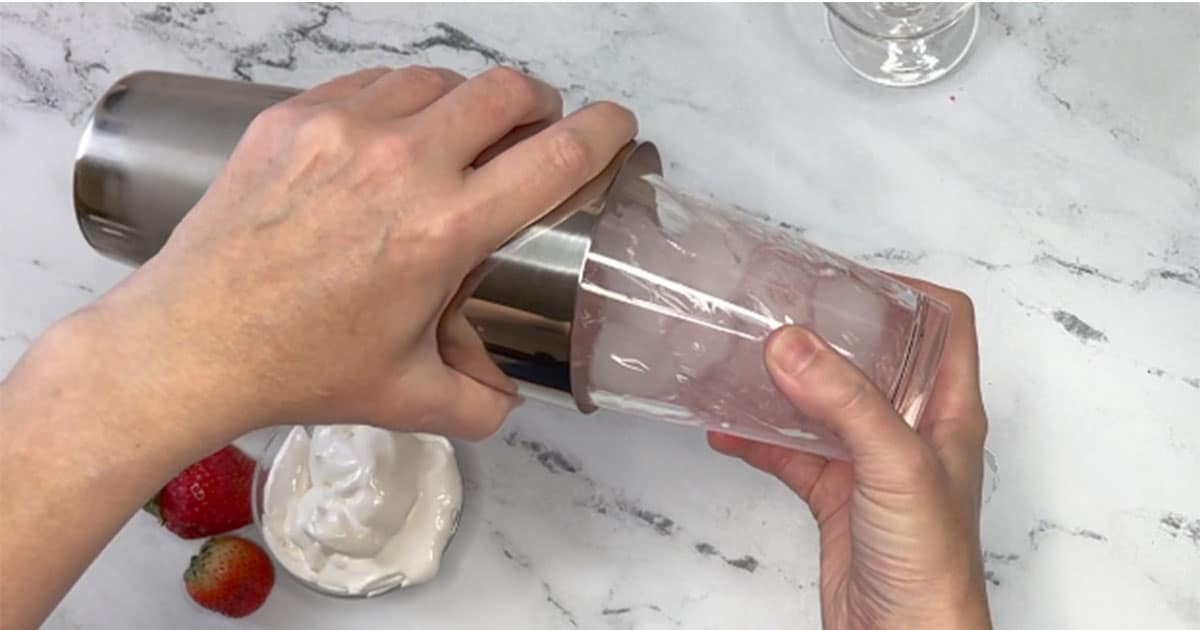 Top with Tonic water.
Add a dollop of whipped cream.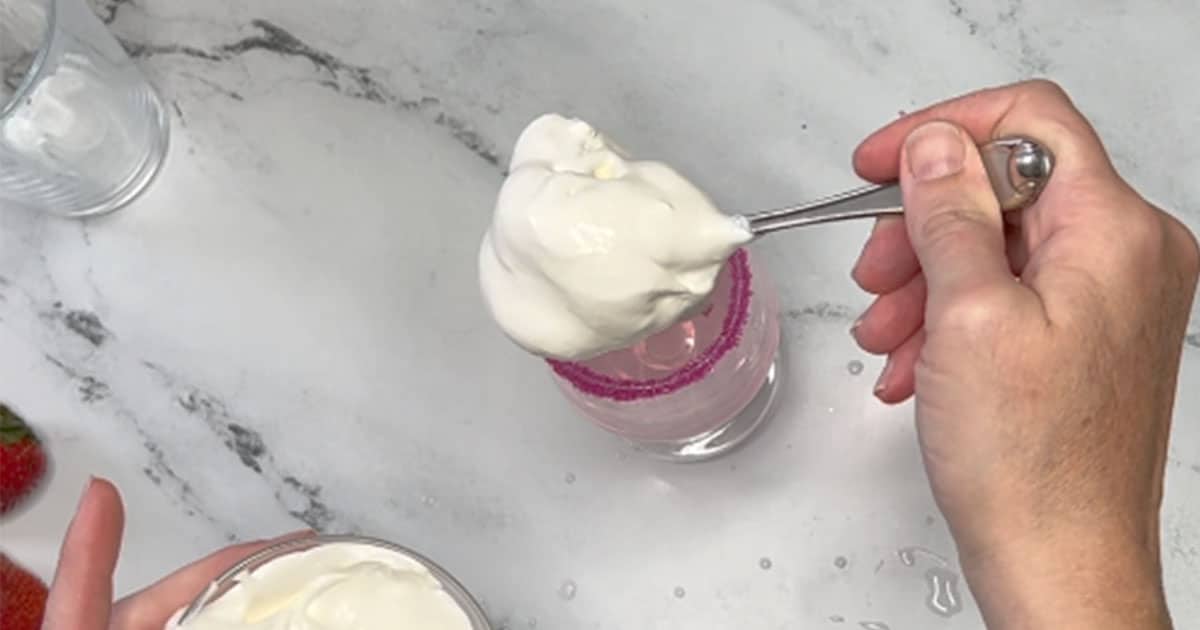 Sprinkle with red sugar.
Garnish with fresh strawberry slices and you're all set!
What Are Some Variations on this Strawberry Mixed Drink?
The strawberry shortcake cocktail is a great base for experimentation and creating your own unique variations. By switching up the liqueur, adding different fruits to the whipped cream like a strawberry puree, or even using flavored creamers instead of cream, you can create an endless variety of strawberry-based drinks.
For example, try using raspberry liqueur and blackberry puree for a more tart flavor. Or use vanilla creamer with in the whipped cream for a sweeter version.
You can also add crushed ice or top it off with a drizzle of strawberry sauce on top of the whipped cream to give it an extra special touch!
With so many options available, you're sure to find just the right variation on this strawberry mixed drink that will be perfect for any occasion!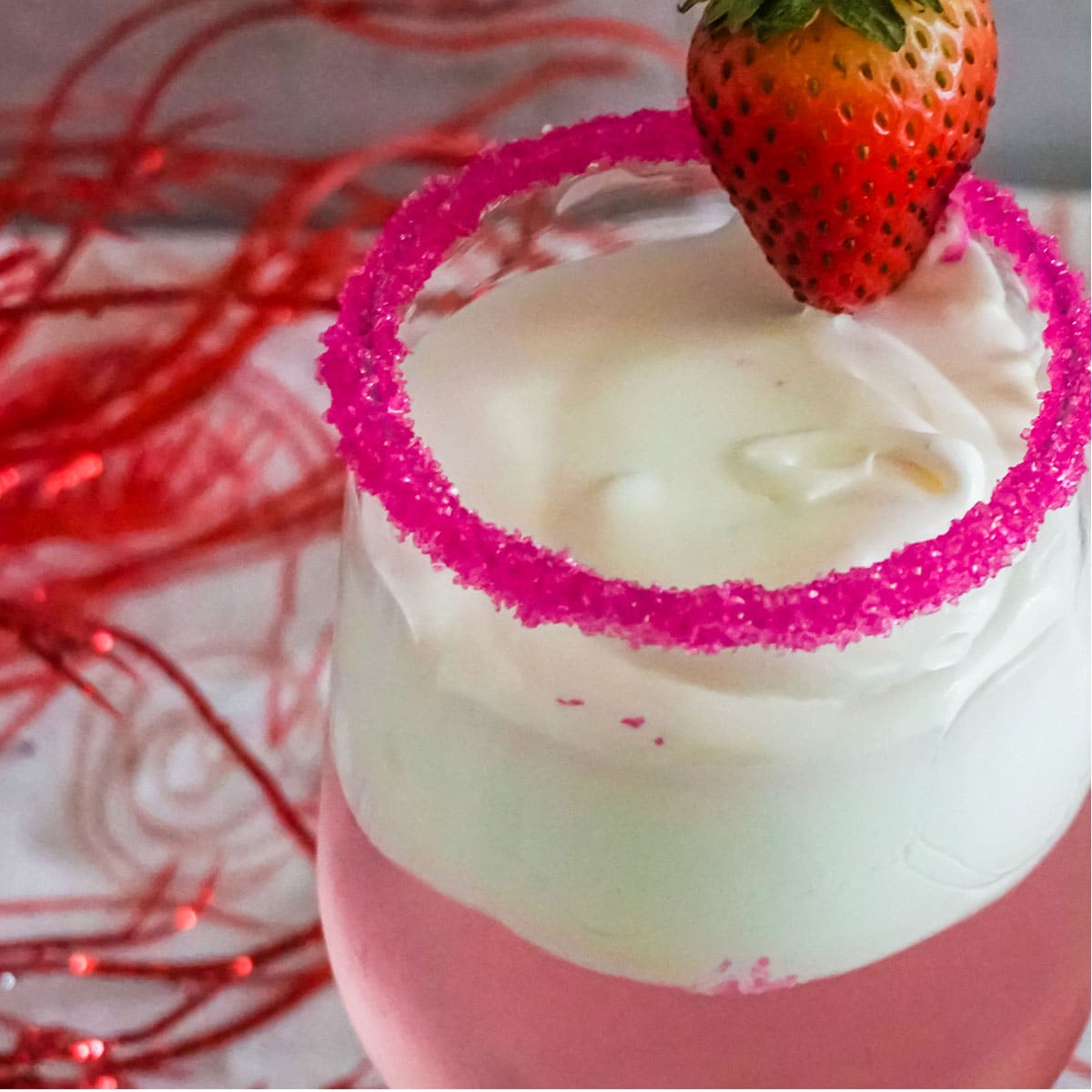 Is This Strawberry Mixed Drink Vegan?
Unfortunately, this strawberry shortcake cocktail is not vegan as it contains cream. There are, however, ways to make this strawberry-based drink more vegan friendly.
For example, you could use an alternative plant-based milk such as coconut or almond instead of cream. This way, you can still enjoy the strawberry shortcake flavor but with more vegan-friendly ingredients!
Is This Strawberry Shortcake Mixed Drink Gluten-Free?
Yes, this strawberry cocktail is gluten-free. Its ingredients are all naturally gluten-free, typically. Just make sure the whipped cream you use is gluten-free.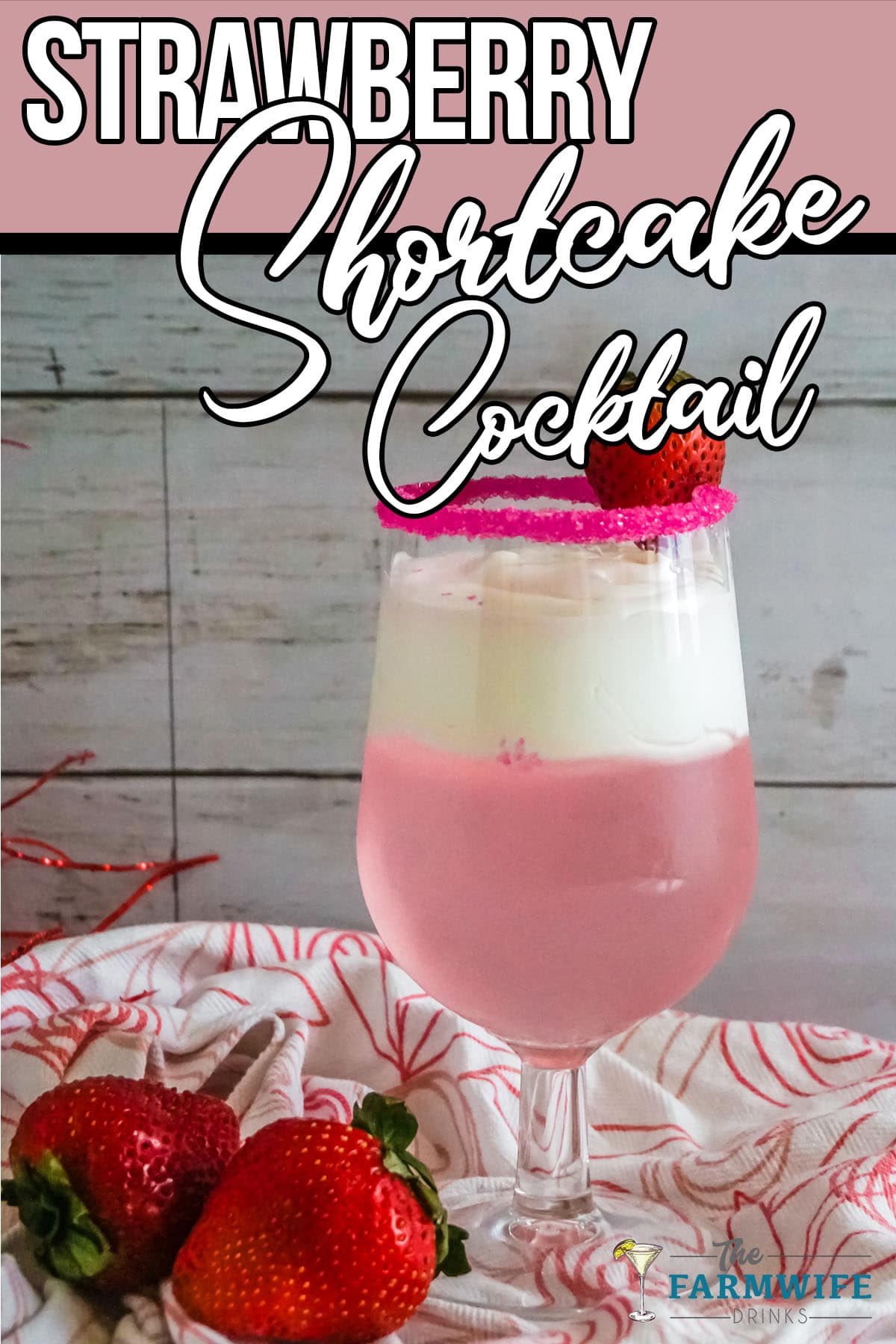 Home Bar Equipment
Having a well-stocked home bar with the equipment to make cocktails whenever you desire is important for the cocktail enthusiast. Build your bar for the perfect whiskey drinks with a few of my favorite items to make great drinks with great tools.
How to Store Cocktails
This cocktail is super easy to make, but you can make it ahead of time.
Refrigerating Leftovers - You can store leftovers of the strawberry shortcake cocktail in the fridge for up to three days.
Freezing Leftovers - Frozen strawberry shortcake slushies can also be made with leftovers. Just pop the leftovers in a freezer bag and pull out later.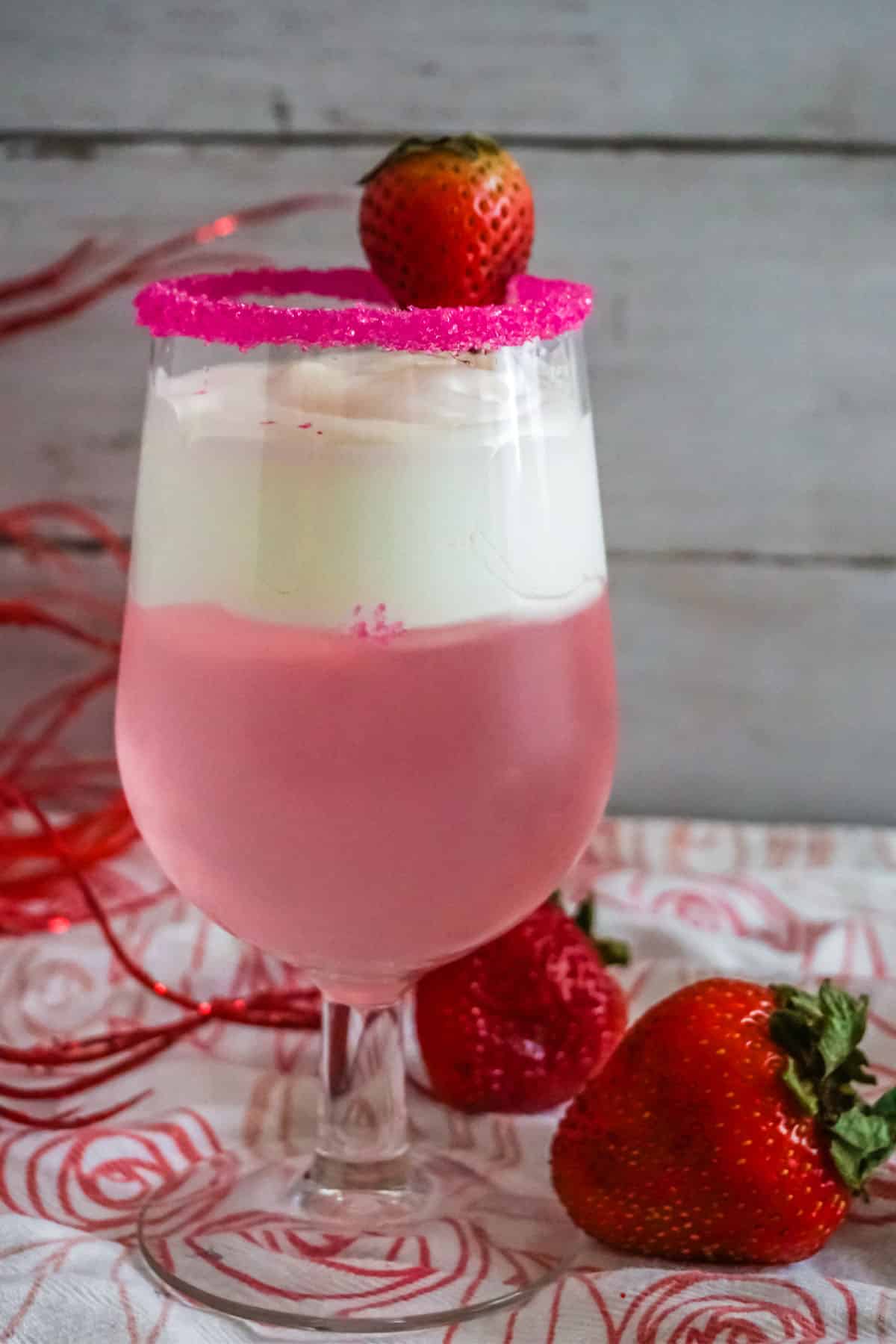 More Strawberry Cocktail Recipes
So many great cocktails include strawberry. And anytime you include them, they're just the star of the show. So, let's just go crazy and bask in the fabulousness that is the strawberry with some more fun strawberry cocktail recipes!
Pink Drink Rum Cocktail
Pink drink cocktail is a yummy toasted coconut rum cream mixed with strawberries and sparkling water to make this delicious strawberry coconut cream rum cocktail. This cocktail is straight inspired by the Starbucks pink drink!
Check out this recipe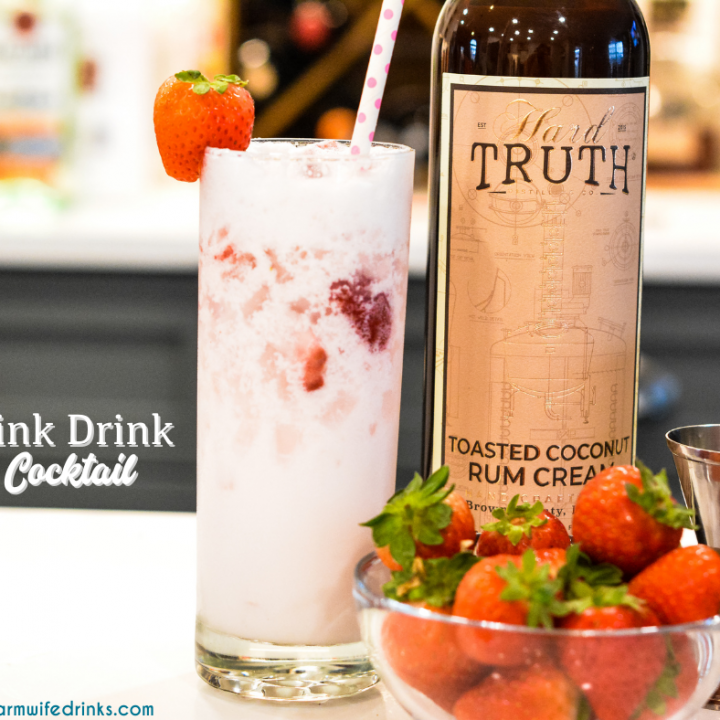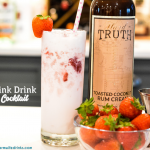 Strawberry Limeade Margaritas
Strawberry Limeade Margaritas combine frozen limeade with fresh strawberries along with tequila and triple sec to make a whole pitcher of margaritas to enjoy. #margaritas #Strawberries #Cocktails
Check out this recipe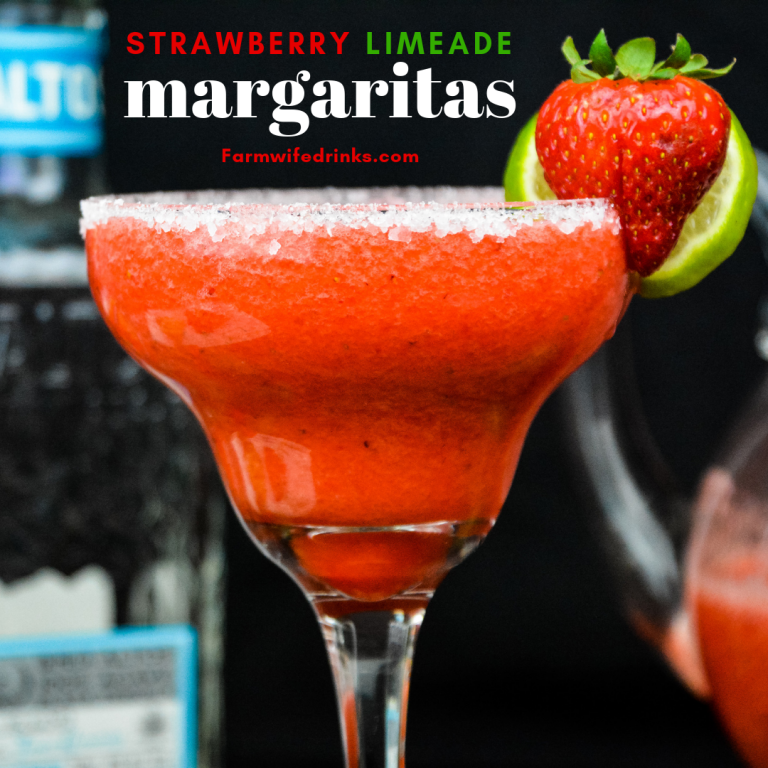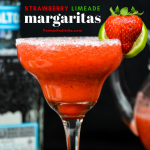 Strawberry Prosecco Punch
This Strawberry Prosecco Punch recipe is the perfect light and fruity cocktail recipe for a crowd, wedding shower, or pool party.
Check out this recipe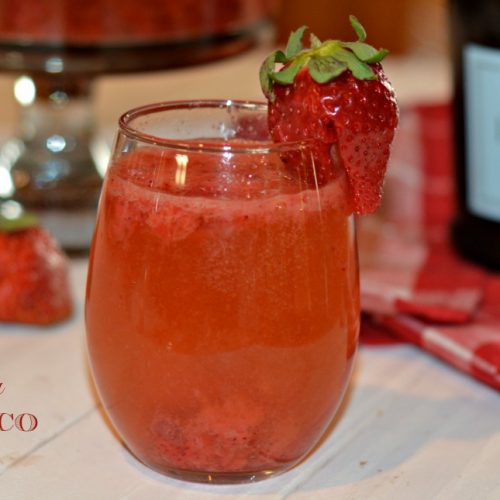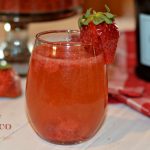 The Best Sparkling Vodka Strawberry Lemonade
A quick two ingredient strawberry lemonade with vodka.
Check out this recipe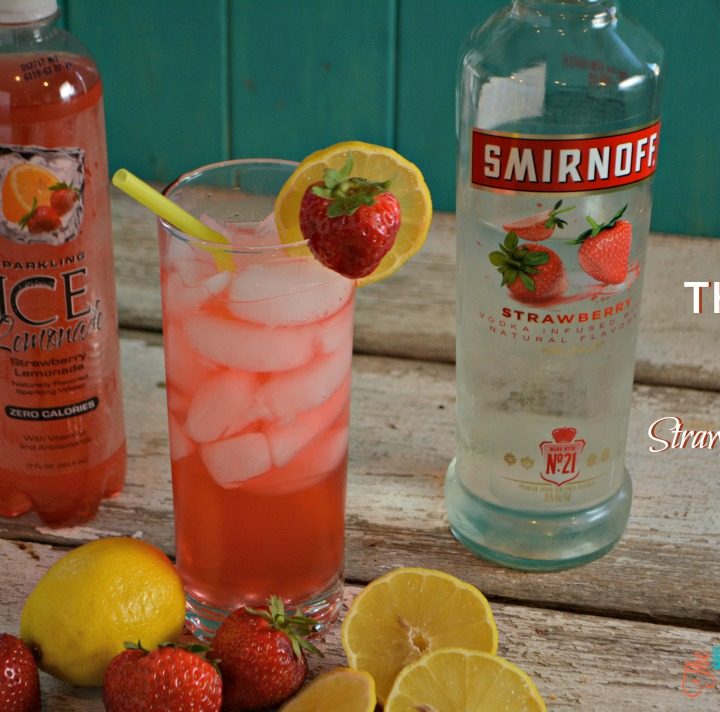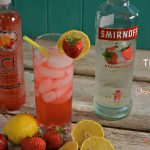 Tips for Making Chillier Cocktails
The heat of the summer can quickly make your cocktails warm. Here are a few tips for keeping your cocktails cool.
Freeze your Booze - Keep your vodka and triple sec in the freezer in the summer. It will make your booze more syrupy but the cocktail is ice cold.
Chill your Juices - Always have your mixers in the fridge. This means your juices too. Don't just keep your unopened juices on the shelf.
Refrigerate your Fruit - When using citrus, pop it in the fridge to chill it as well. It can act as ice cubes. While this recipe doesn't call for non-citrus fruit, using frozen fruit instead of fresh fruit also helps keep drinks chilled.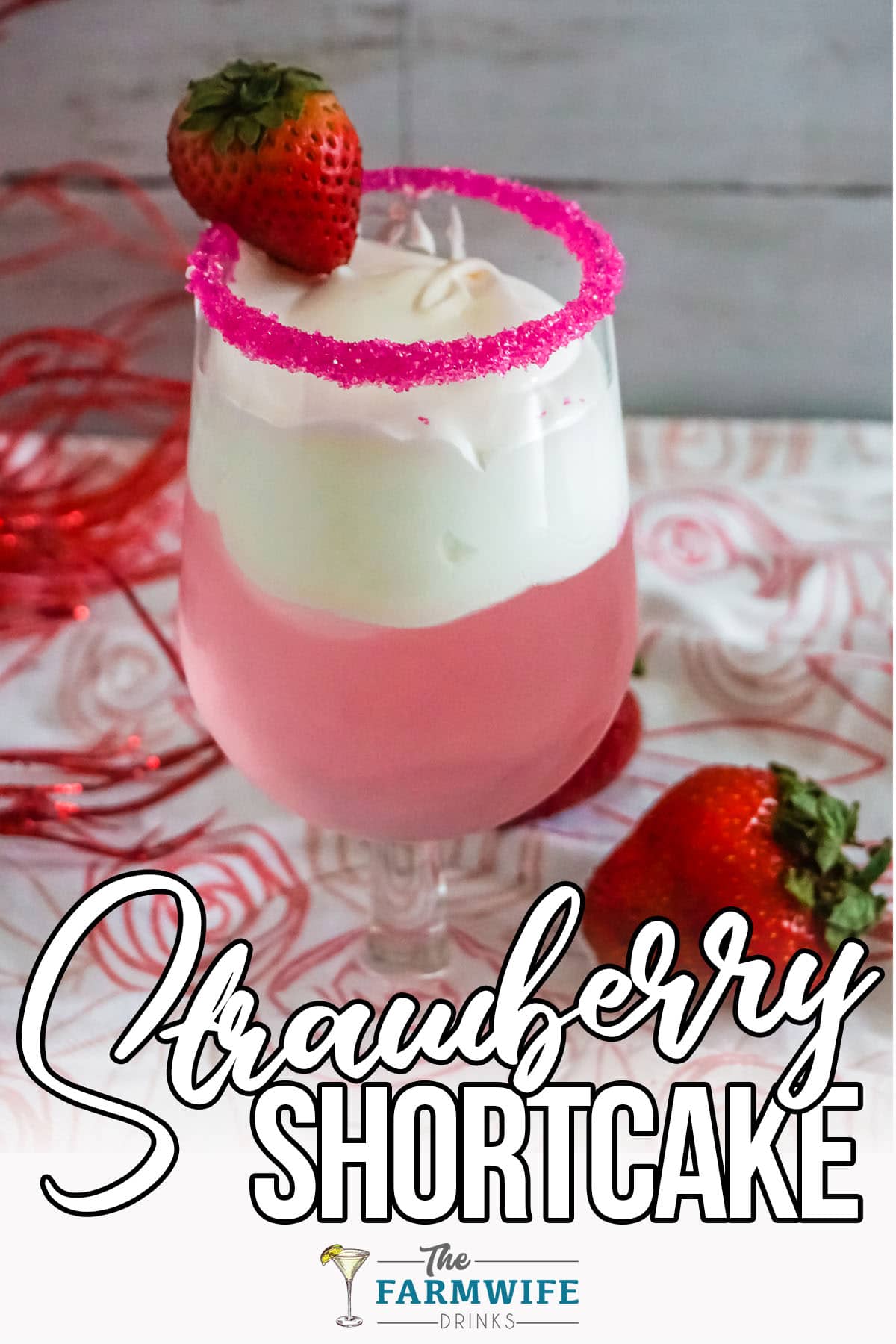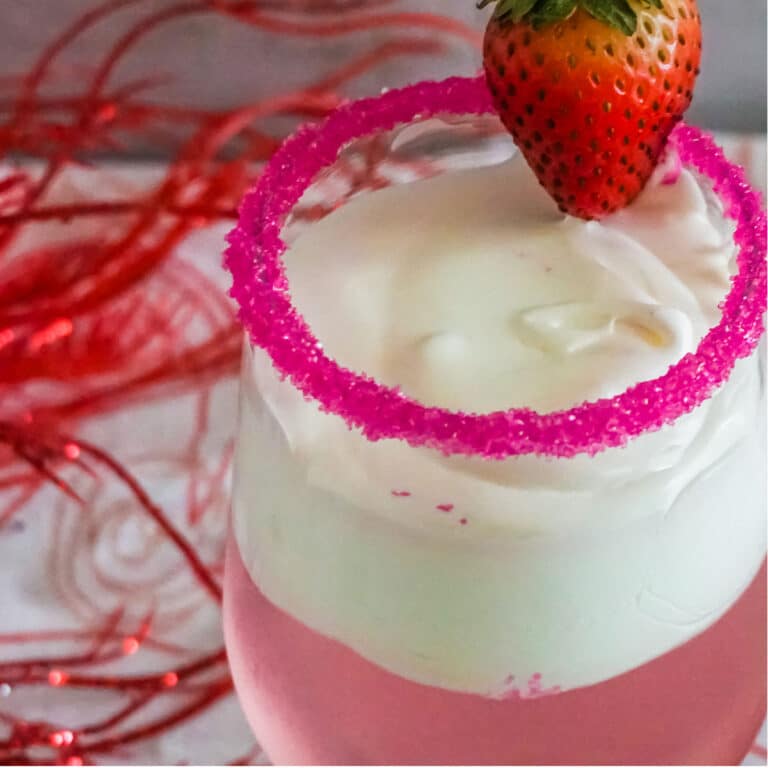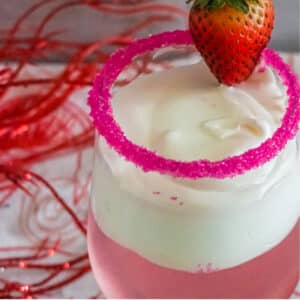 Strawberry Shortcake Cocktail
Easy and fast cocktail to make that has a sweet, summertime flavor, this strawberry shortcake cocktail is perfect for a home bartender!
Print
Pin
Rate
Ingredients
1

oz

Strawberry Vodka

½

oz

Vanilla Vodka

½

oz

Tonic Water

1

tablespoon

Whipped Cream
Instructions
Measure out both vodkas and pour into cocktail glass.

1 oz Strawberry Vodka,

½ oz Vanilla Vodka

Mix together both Vodkas with ice.

Add a dollop of whipped Cream.

1 tablespoon Whipped Cream
Nutrition
Serving:
1
g
|
Calories:
110
kcal
|
Carbohydrates:
1
g
|
Protein:
0.1
g
|
Fat:
1
g
|
Saturated Fat:
1
g
|
Polyunsaturated Fat:
0.04
g
|
Monounsaturated Fat:
0.3
g
|
Cholesterol:
3
mg
|
Sodium:
4
mg
|
Potassium:
7
mg
|
Sugar:
0.4
g
|
Vitamin A:
31
IU
|
Calcium:
5
mg
Latest posts by Chantal Kirkland
(see all)