We've rounded-up 25 of the best peach drinks around so that you can get your peach season going in style! Peaches are the perfect summer snack - sweet and juicy, they bring a little bit of sunshine to any day.
But why not kick your peach love up a notch by incorporating them into some delicious libations?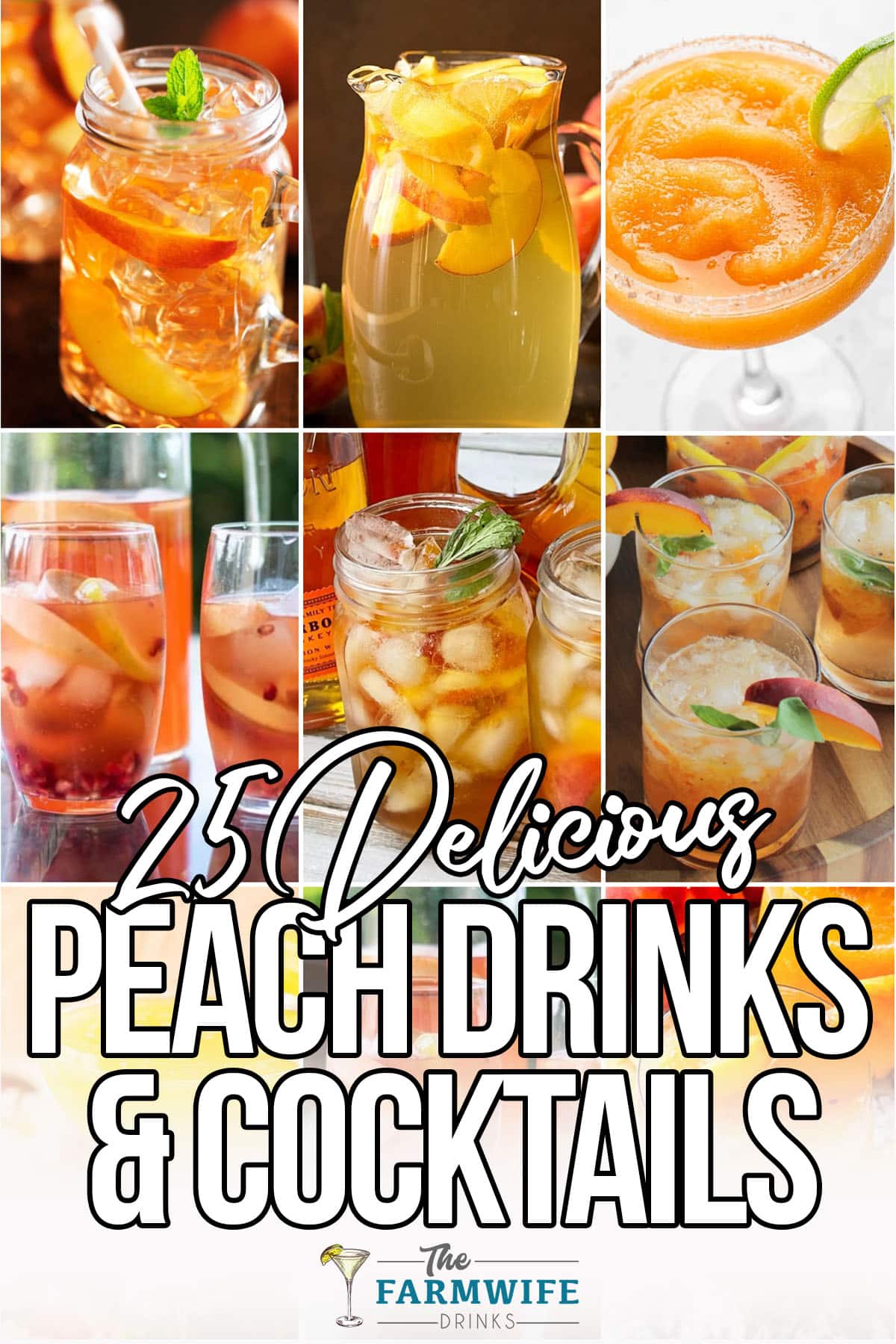 From classic cocktails like Bellinis and Fuzzy Navels, to creative takes on fruity martinis and sangria recipes, we're sure there's something here for everyone from the casual sipper to the cocktail connoisseur – all while enjoying those succulent peaches!
So pull out your favorite glasses, put down that glass of lemonade (for now at least), and let's raise some glasses full of yummy peachy goodness!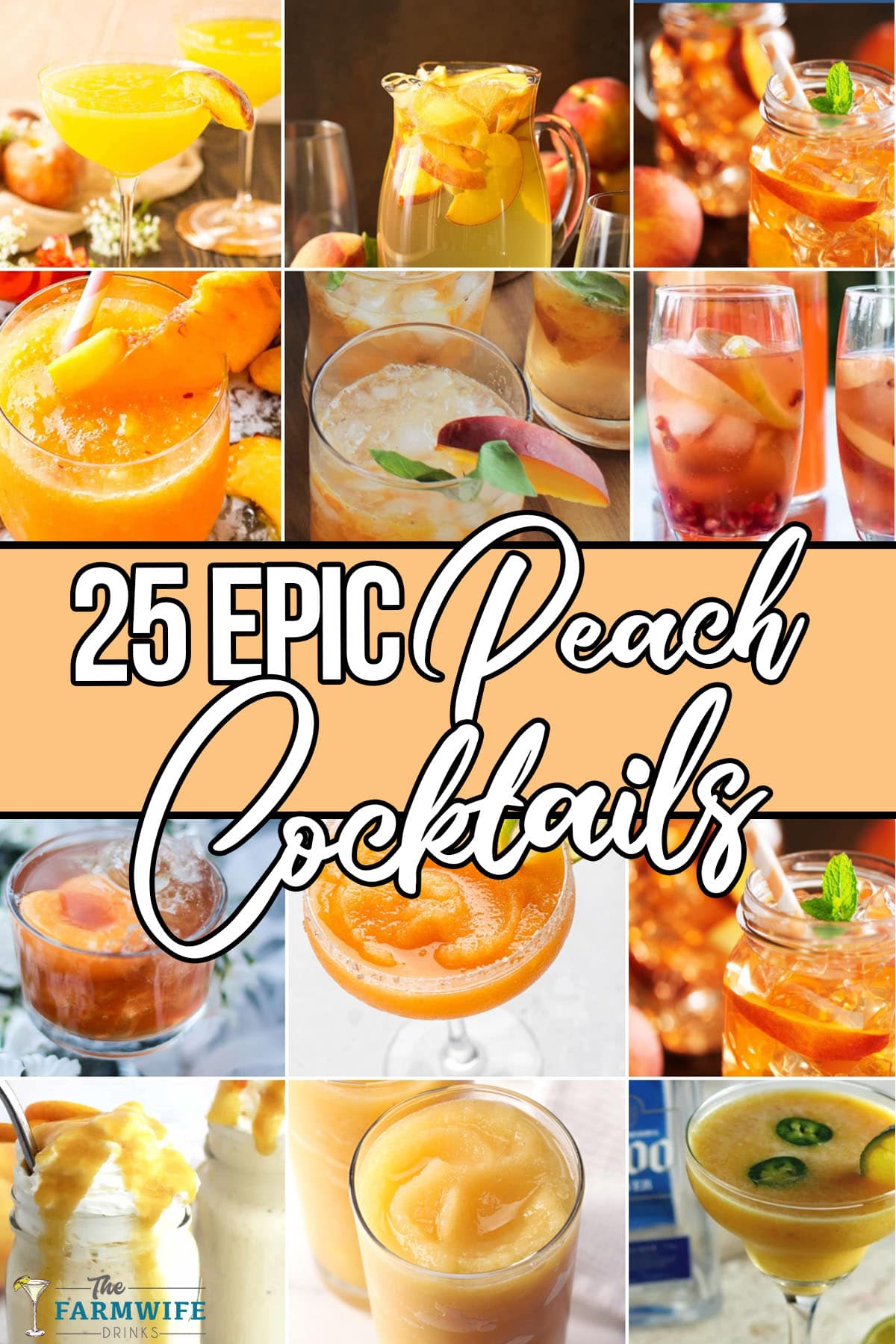 25 Peach Drinks to Get Your Peach Season Going
Summer is upon us, which means it's officially peach season! And what better way to celebrate than with a refreshing glass of peach cocktail?! Anything peach is the perfect drink to sip on while lounging in the sun (or shade, if that's more your style).
The combination of peaches, a crisp alcohol kick, and a hint of sweetness is a match made in cocktail heaven.
Plus, there's so many options – simply grab some peaches, mix them up, and you've got your your new go-to summer drink. Cheers!
Here's to summer fun and staying cool with these delicious peach beverages!
Whether you're looking for something light and cool like a Peach Margarita or the unexpected twist of a Peach Punch, these recipes will surely be the hit at any gathering.
Plus, all of them are super simple and easy to make.
So grab some peaches, gin, or whatever else you need for one (or two) of these amazing peach cocktails and let the good times roll! Cheers!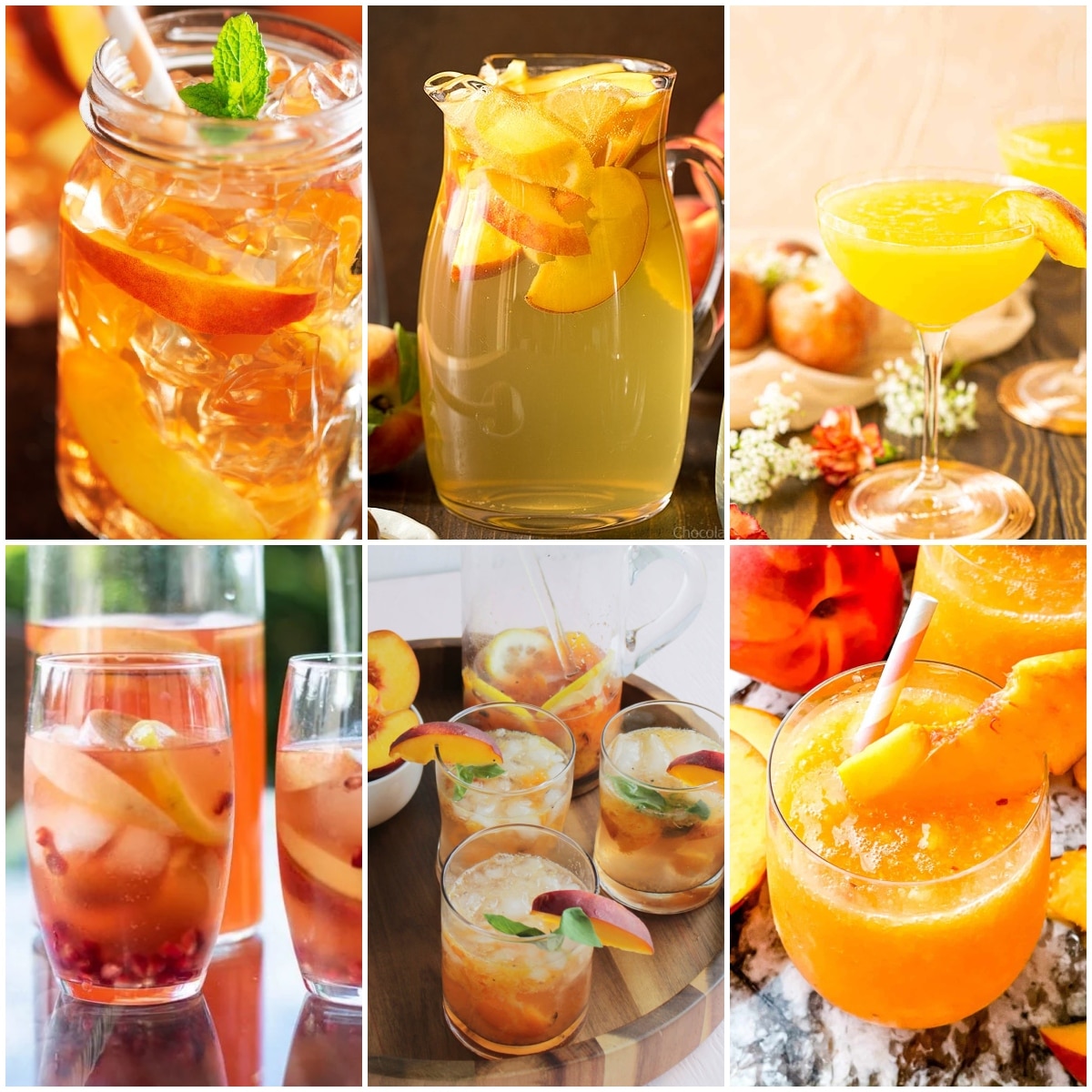 Latest posts by Chantal Kirkland
(see all)