Some days in the midst of buckets of rain, you really just need an afternoon with girlfriends and a big gin bucket - cocktails for a crowd. The girlfriends who know the tension the rain has caused for getting nitrogen on the corn, wheat harvested, manure applied to harvested wheat fields, double-crop beans planted all while mother nature continues to drown the crops that we all need to pay bills come fall. The girlfriends who are finishing 4-H projects and nursing new babies and getting ready to leave the country to represent U.S. soybean farmers.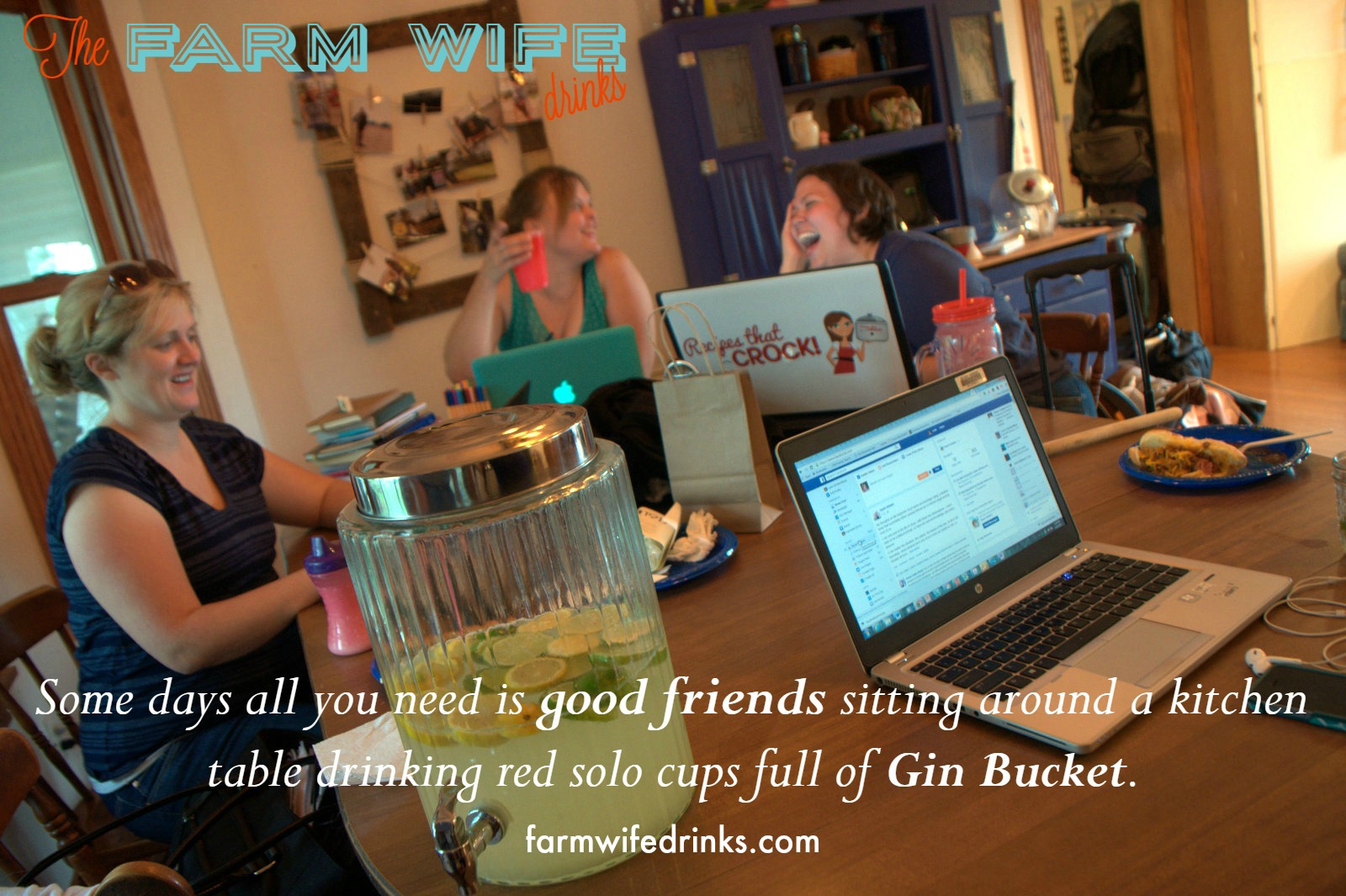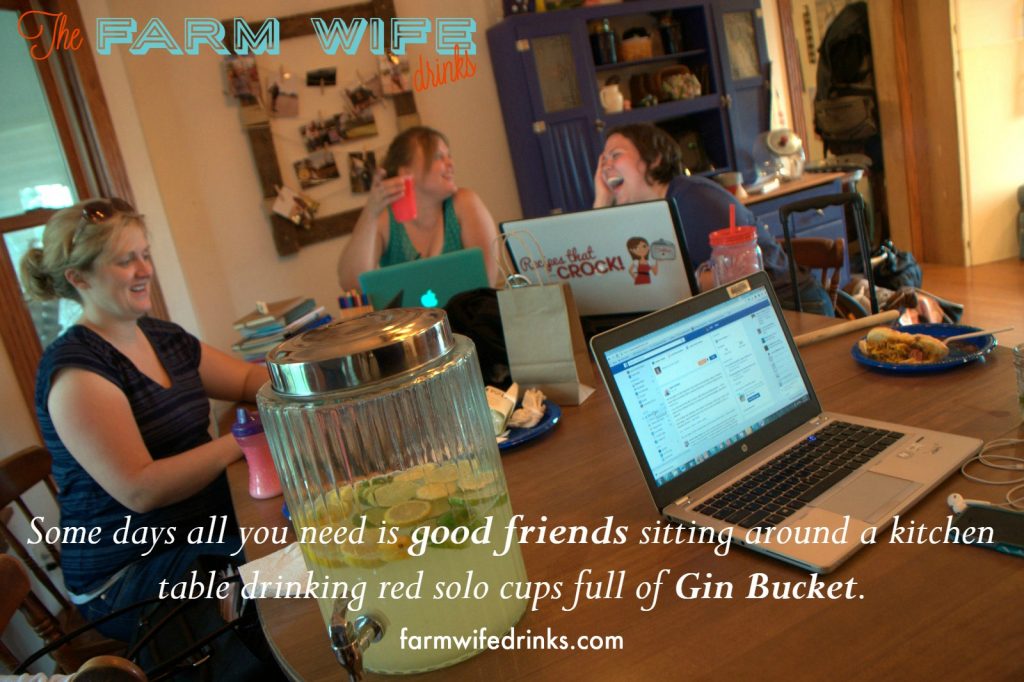 And when the ladies decide, enough is enough, we pack up the kids and getting together for an ad hoc pitch-in. Naturally, I bring the booze. And by booze, I meant gin bucket. Hello farm wives, I have brought the drinks!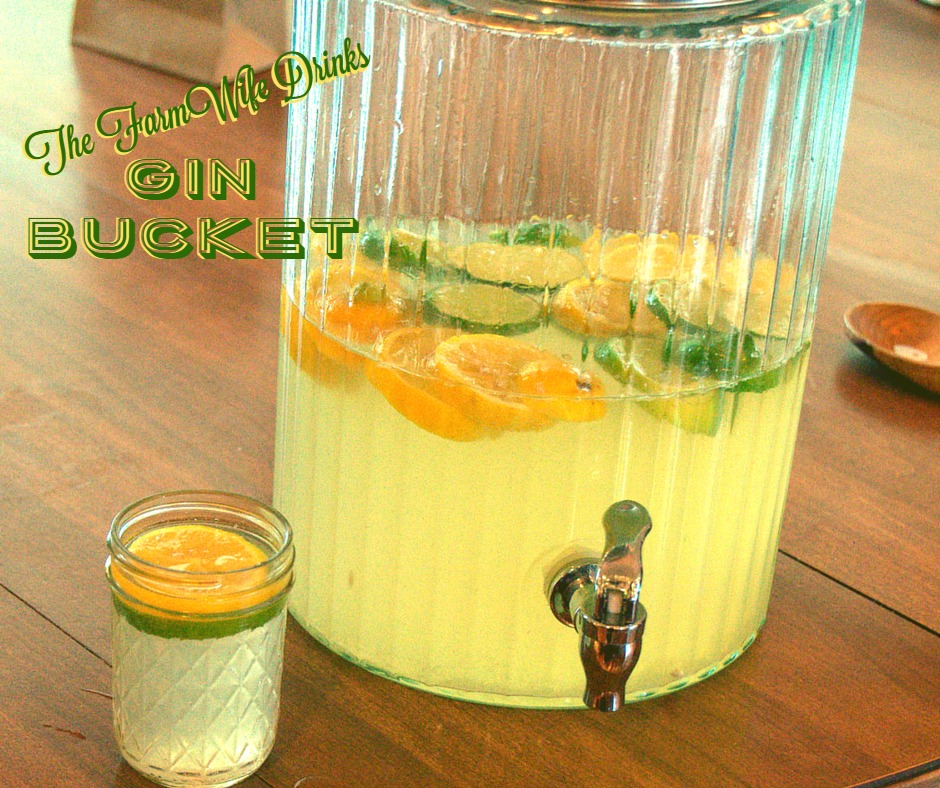 For this gin bucket, I start by slicing up some citrus and tossing it into the bottom of the cooler or drink container of my choosing. You want a container that will hold at least a six liters of fluid. Then I add the handle of gin. Yes, a whole handle. And you don't have to get all fancy with your gin bucket. Just buy some Gordon's. And a handle is the double bottle. The 1.75 L bottle. Or use two regular size bottles.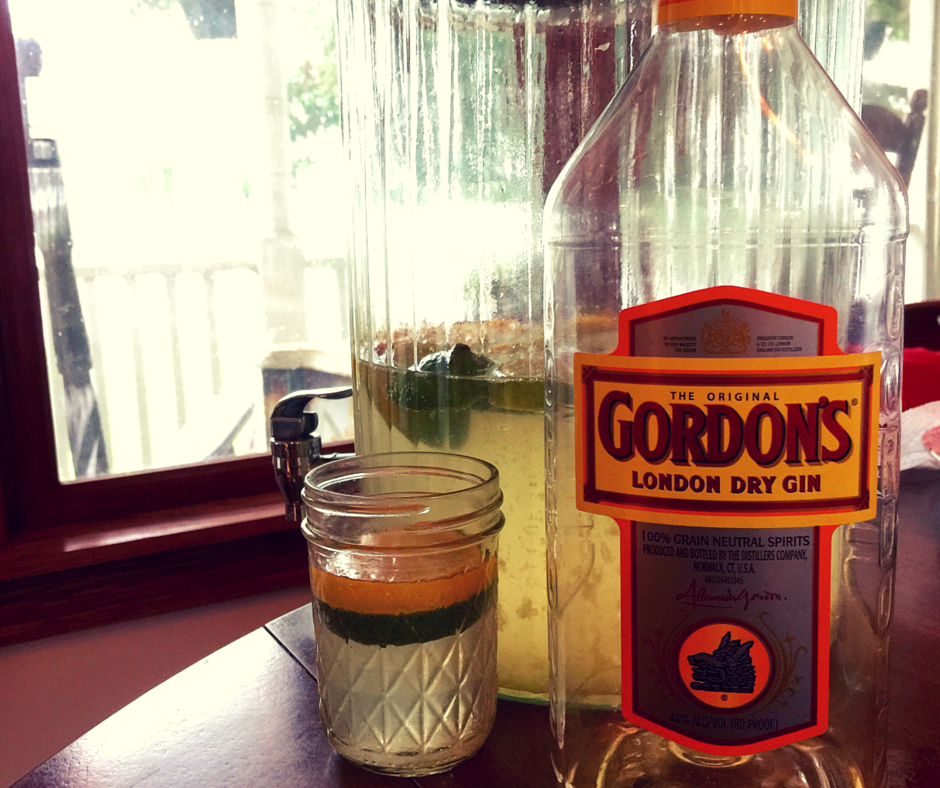 Then start pouring the frozen concentrate of lemonade and limeade. Stir it all up so the frozen concentrate melts completely.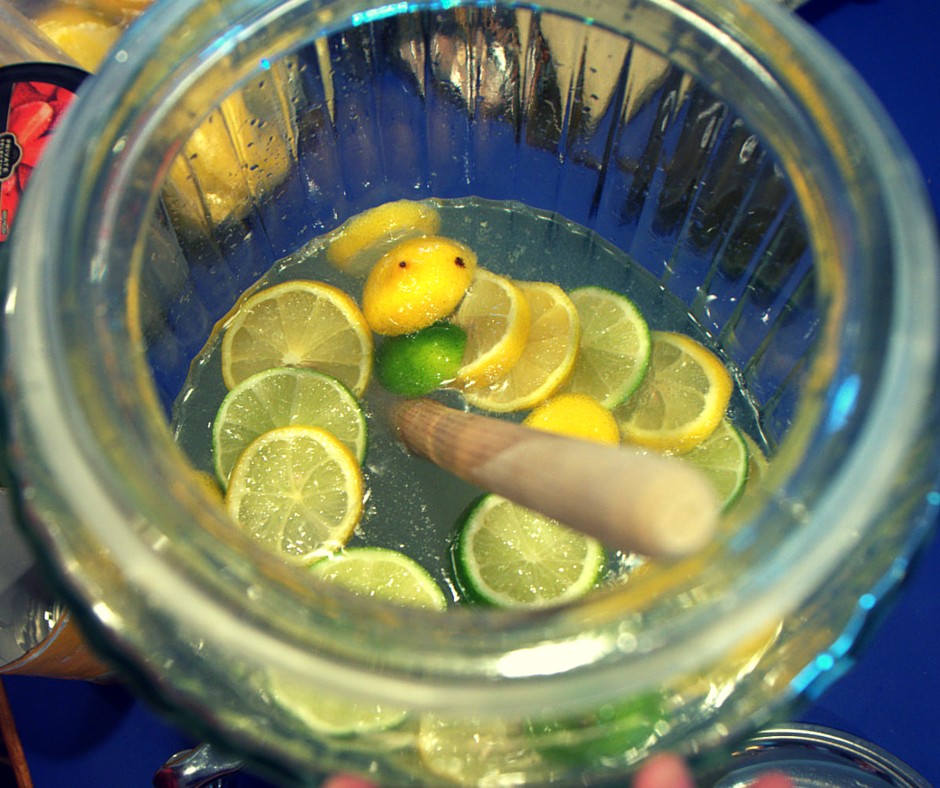 So at this point you can add the pop. The soda. Whatever people call it in your neck of the woods. You should add two, two-liter bottles of lemon-lime soda or ginger ale. However, in my excitement to be with my friends, I only added one. And at the first swig I was told I need to come up with a farmwife dilutes drink recipe. However, I found it quite tasty. I sort of like a strong drink. But, you should add the other two-liter bottle if you don't want to be completely hammered.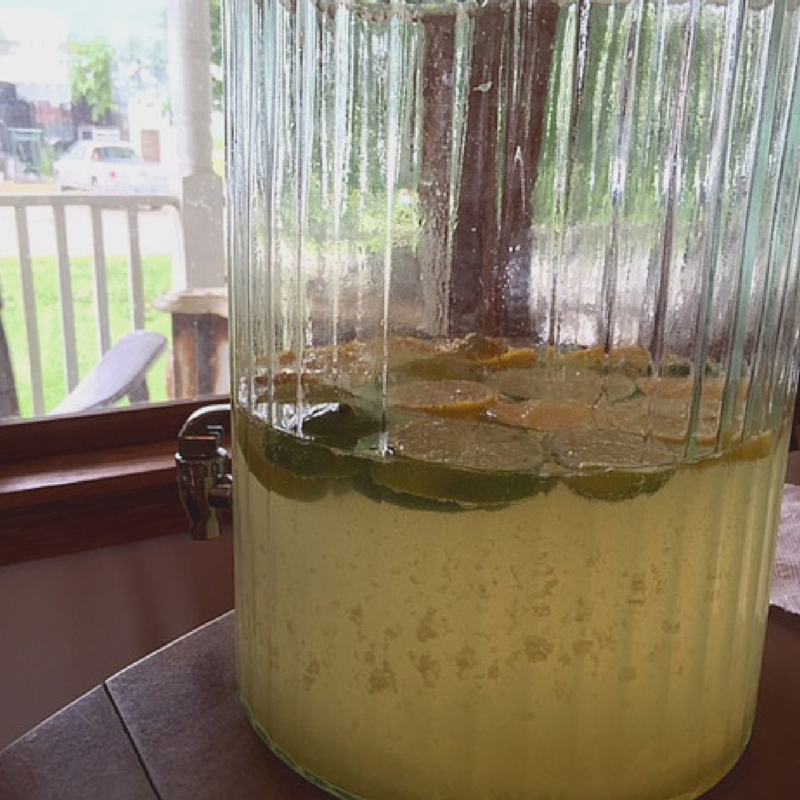 Add ice. And enjoy with one or two of the two-liter bottles of pop. Your girlfriends will thank me.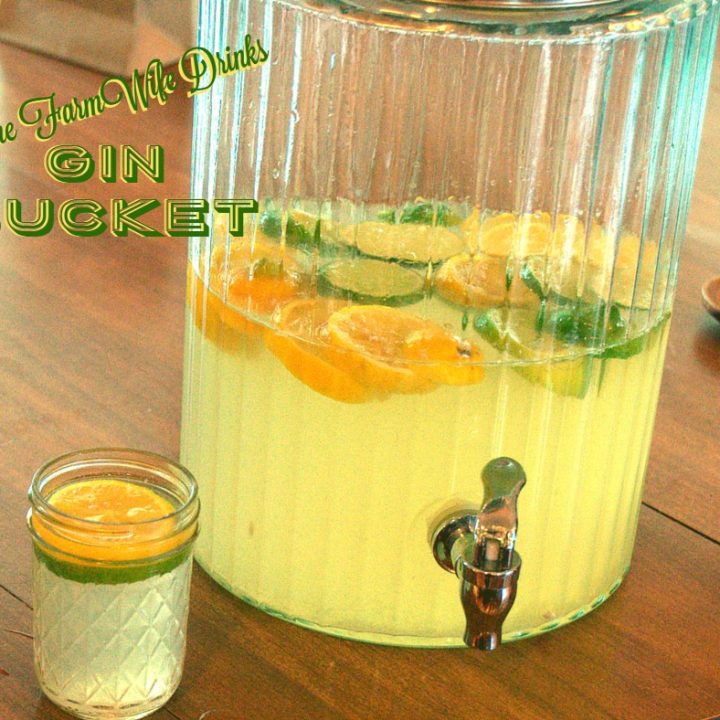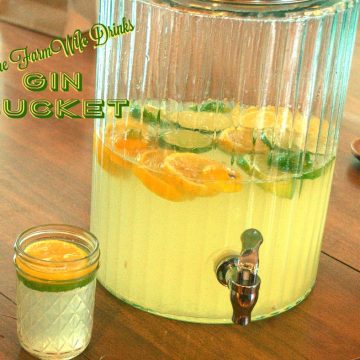 Gin Bucket - Cocktails for a Crowd
A Gin bucket is simple to make, easy to have the ingredients on hand and doesn't taste anything like a pine tree.
Print
Pin
Rate
Ingredients
1.75

liters

gin

4

liters

lemon lime soda

1

12 ounce can frozen lemonade concentrate

1

12 ounce can frozen limeade concentrate

2

lemons

sliced in rounds

3

limes

sliced in rounds

ice
Instructions
Slice lemons and limes in rounds and place in bucket or other drink container.

Mix gin and frozen concentrate together in a bucket.

Pour in lemon lime soda.

Enjoy over ice.
Latest posts by Leah Beyer
(see all)