Are you ready for a frozen limeade recipe that will make your taste buds tingle with excitement? Mixing it up is about to go down!
This frozen limeade is perfect for any season, and can easily be turned into a fun mocktail for the summer or a winter-read Grinch drink. It's easy to make and absolutely delicious.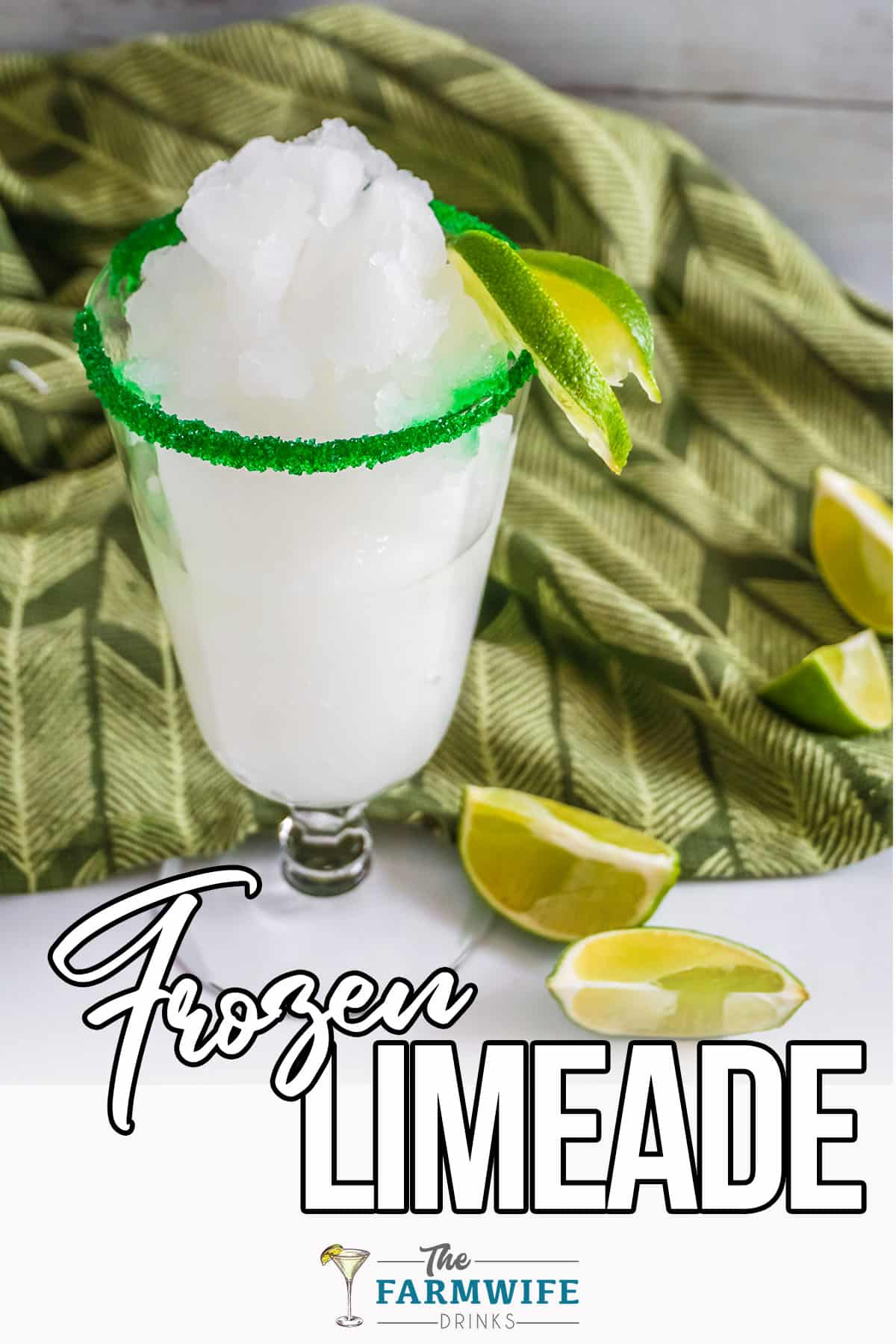 This frozen limeade is perfect for summer barbecues, pool parties, and family gatherings. Its refreshing taste will leave your guests wanting more!
For colder months, you can add holiday spices such as nutmeg or cinnamon to turn this mocktail into a festive winter treat that everyone will love.
This mocktail pairs well with almost anything! Serve it alongside light salads, sandwiches, fish dishes, Mexican food, or even desserts like cheesecake or key lime pie.
It's also great on its own as an after-dinner refresher or mid-day snack. Whatever way you choose to serve it up – enjoy!
Jump to:
Ingredients to Make Frozen Limeade
As with any drink, be it mocktail, cocktail or just a fancy float, you are going to have to procure some ingredients to make your drink. Here's what you need to make frozen limeades:
Ice
Lime juice
7up
Simple syrup (optional)
Green Sanding sugar (optional)
See the bottom of the post for the recipe card with quantities.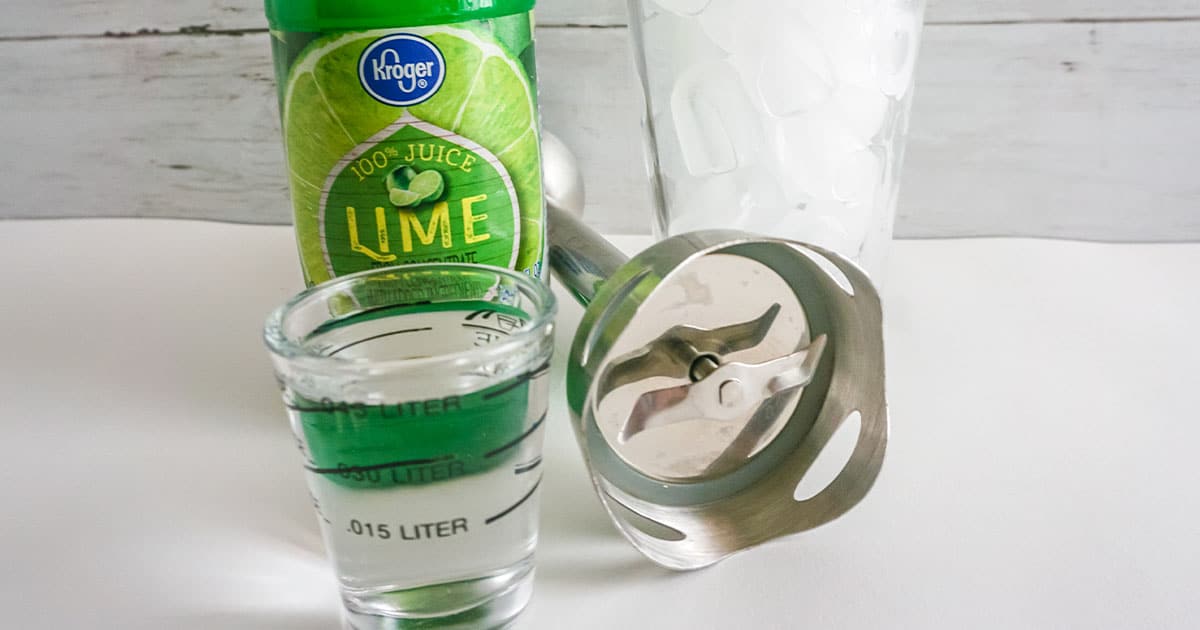 Instructions to Make Frozen Limeade
In the Immersion container put Ice and Lime Juice.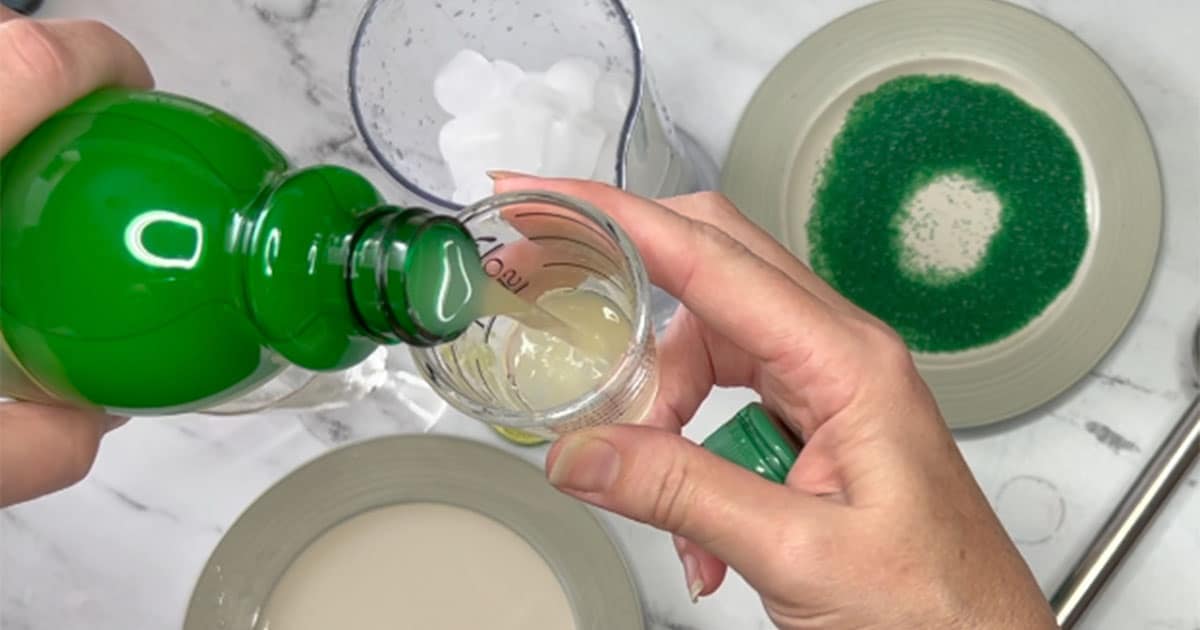 Add the 7up.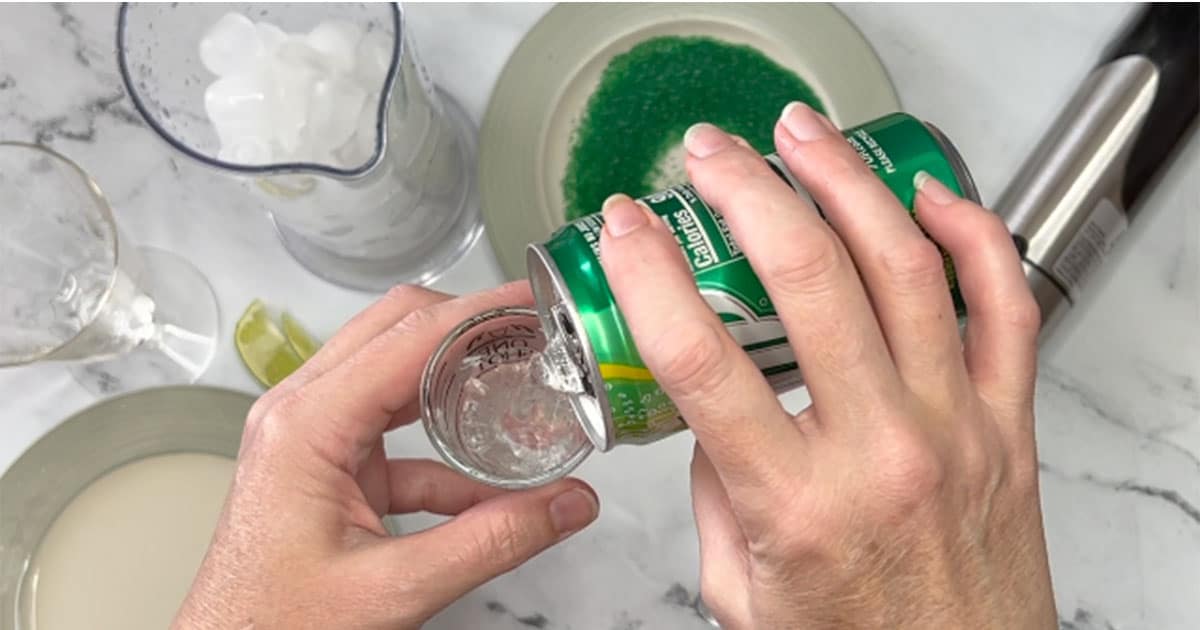 Crush together until smooth.
Take glass and dip the top into Simple syrup.
Now take that glass and dip into the green sanding sugar.
Pour frozen drink into decorated glass.
What are some variations to this mocktail recipe you can make?
Experiment with adding fresh fruit such as strawberries, blueberries, or raspberries for a fruity twist. You can also add herbs like mint or basil to give it an herby flavor.
If you'd like an alcoholic version, add vodka or rum and keep the rest of the ingredients the same. Cheers!
So go ahead and start mixing up your own frozen limeade recipe! It's sure to be a hit no matter the season. Enjoy!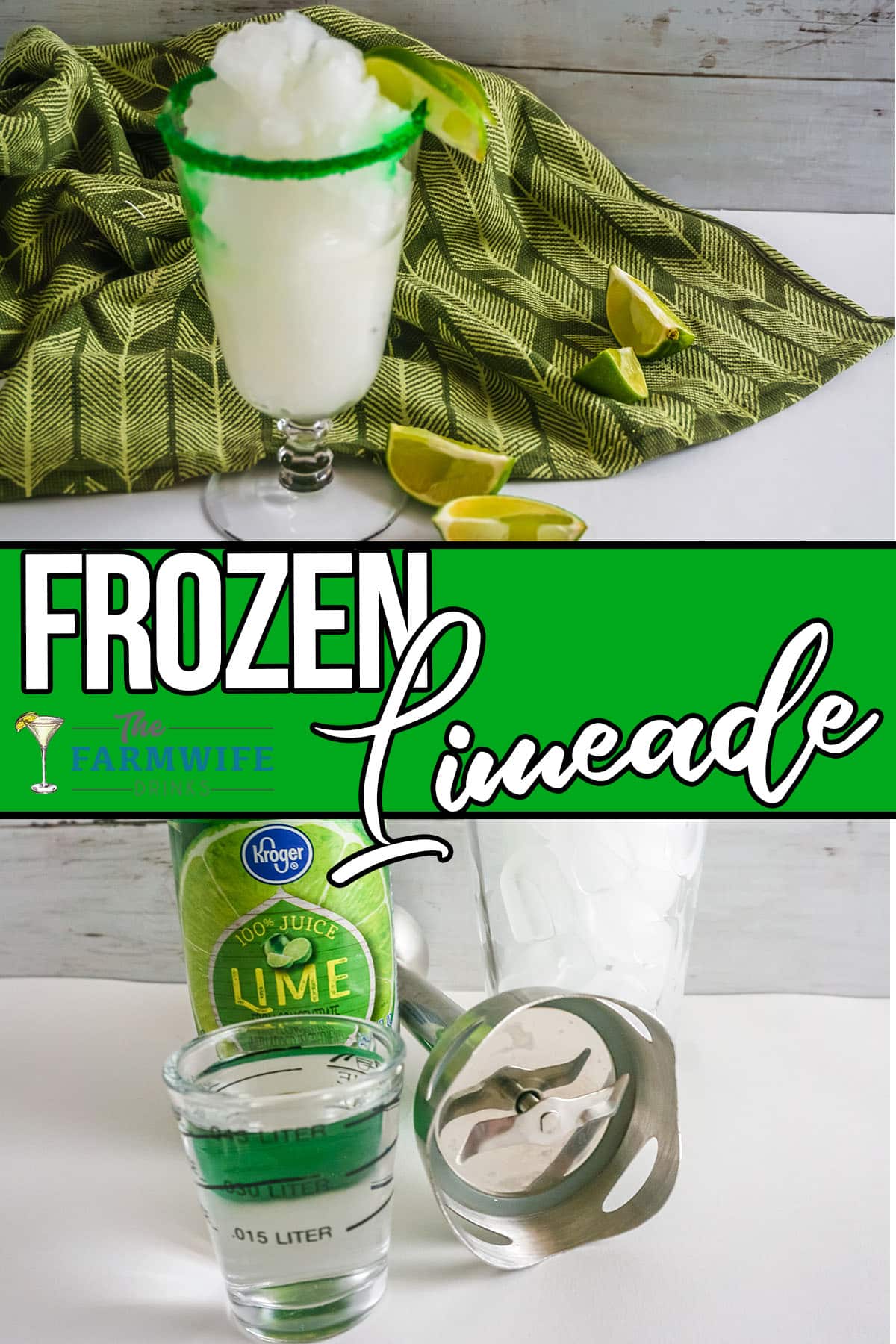 Is This a Vegan Mocktail?
Yes, this limeade slush recipe is vegan-friendly. All of the ingredients are naturally vegan so you don't have to worry about any animal products or byproducts being used in it. Just make sure that when you are buying things, make sure they're vegan friendly as some sodas may contain animal products.
Is This a Gluten-Free Mocktail?
Yes, this limeade punch recipe is gluten-free. All of the ingredients used in this mocktail are naturally gluten-free so you don't have to worry about cross contamination. However, it's always best to check the labels of any store bought items just in case to make sure they don't contain any hidden gluten ingredients.
How Do I Serve This Drink?
This limeade punch is best served in a SUPER tall glass to make it the most "fancy" drink ever. Add some fresh fruit like a slice of lime or a strawberry for the ultimate "fun" look for the kids. You can also serve this drink in shot glasses as an after dinner treat, or even freeze it into popsicles for a fun twist!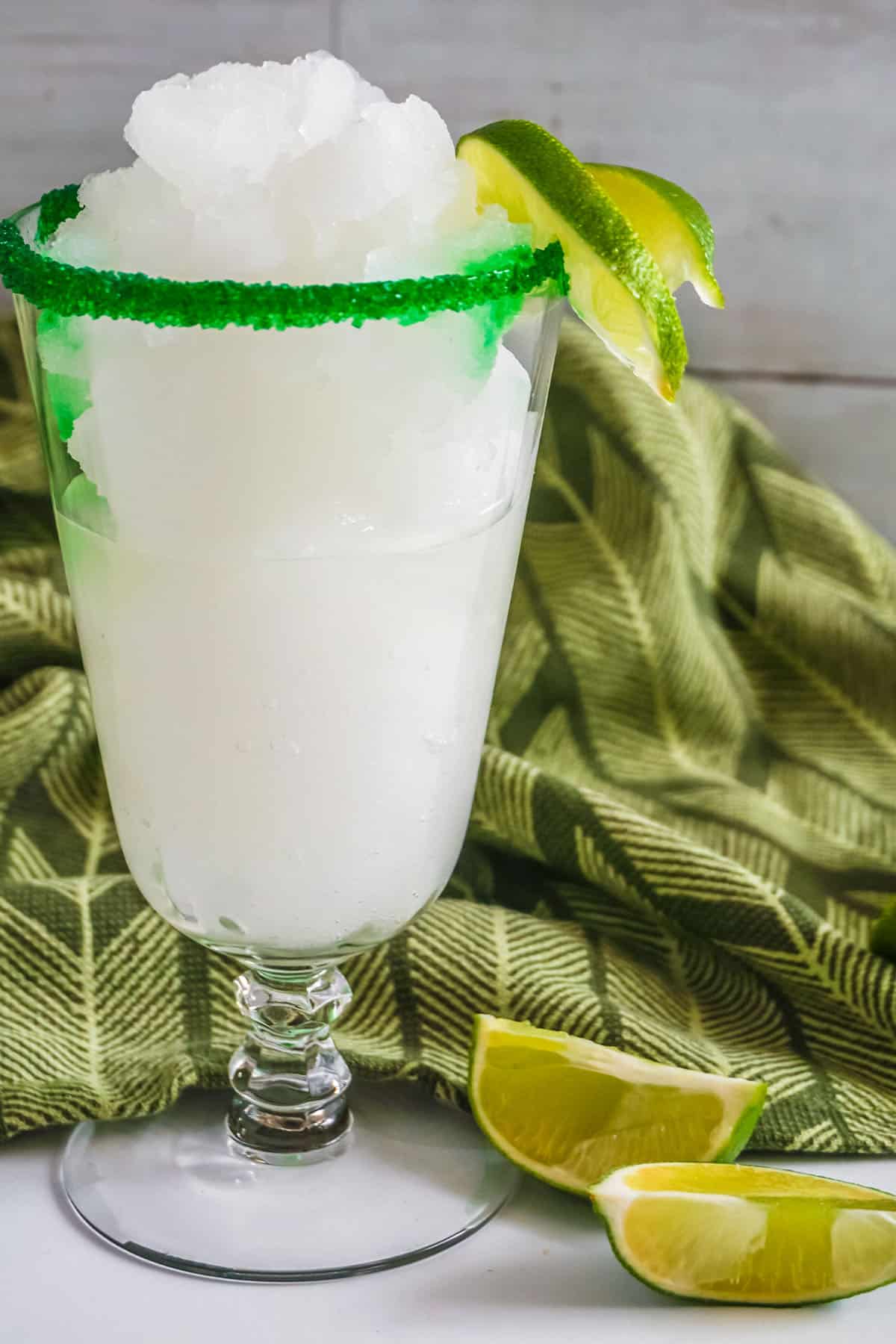 Home Bar Equipment
Having a well-stocked home bar with the equipment to make cocktails or mocktails whenever you desire is important for the drink-making enthusiast. Build your bar for the perfect drinks with a few of my favorite items to make great beverages with great tools.
How to Store Leftover Mocktails
This mocktail is super easy to make, but you can make it ahead of time.
Refrigerating Leftovers - You can store leftovers of the limeade punch in the fridge for up to three days. But the ice will melt. So, keep that in mind.
Freezing Leftovers - Frozen limeade punch slushies can also be made with leftovers. Just pop the leftovers in a freezer bag and pull out later. You'll just need to let them thaw a bit before serving.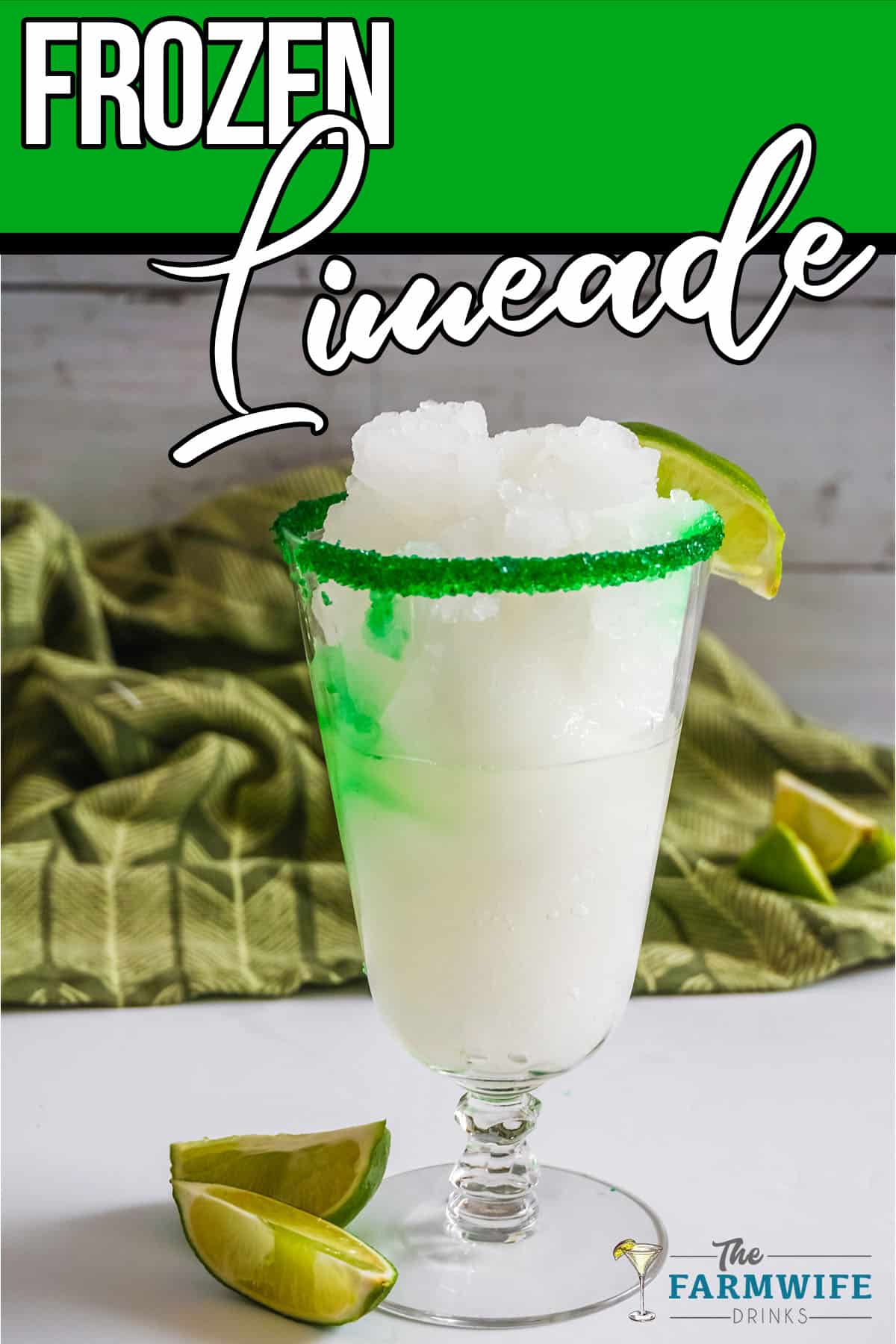 More Mocktail Recipes You'll Love
This frozen limeade mocktail is one of my favorites, but there are so many more options. You can make so many fun flavors that the kids will love - and you, too! Here are some of the mocktails that I love most:
Green Sherbet Punch
Green sherbet punch is a lime flavored green punch combining lemon-lime Kool-Aid, pineapple juice and sprite with lime sherbet for a fun and flavorful drink. #Sherbet #Greendrinks #GreenPunch #Mocktails
Check out this recipe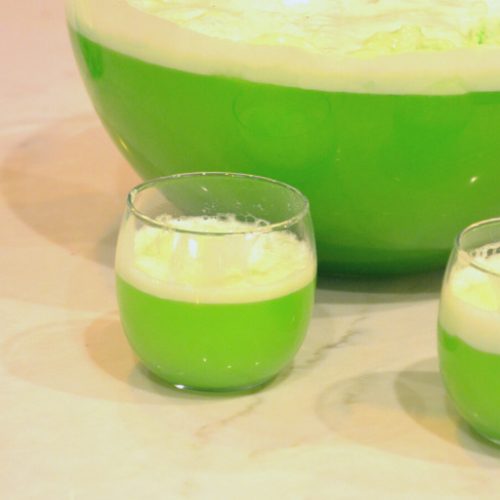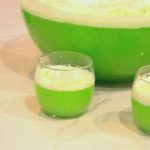 Strawberry Pink Lemonade Slushies
Strawberry Pink Lemonade Slushies combine frozen strawberries with pink lemonade to make a great, refreshing frozen mocktail for the kids and adults to enjoy all day long.
Check out this recipe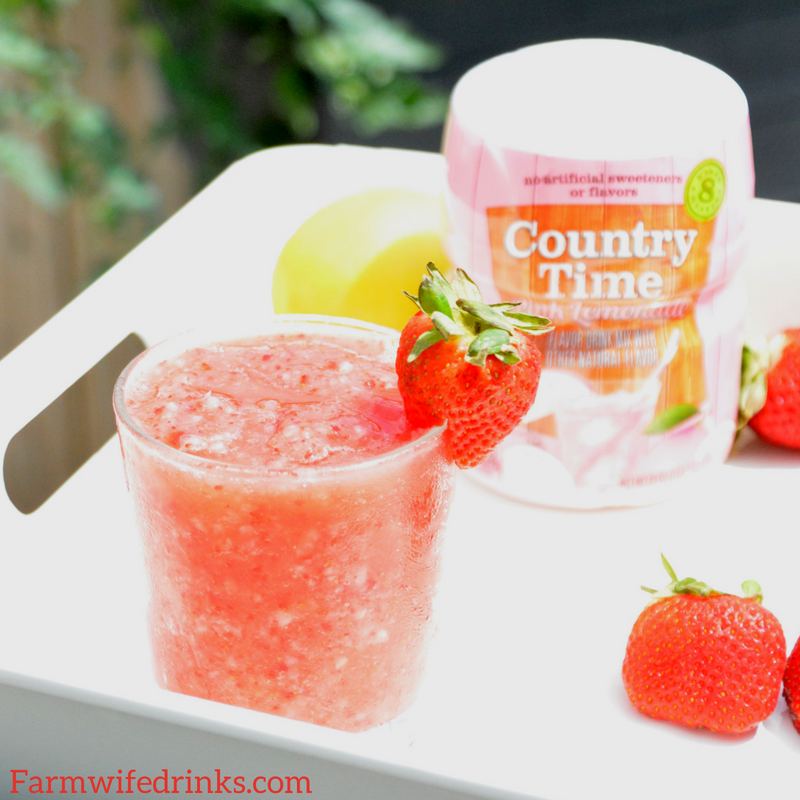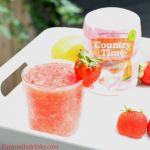 Homemade Italian Cream Sodas
The homemade Italian Cream Sodas are a fancy kiddie cocktail made with three simple ingredients you can have on hand for a quick, fun drink with your kids.
Check out this recipe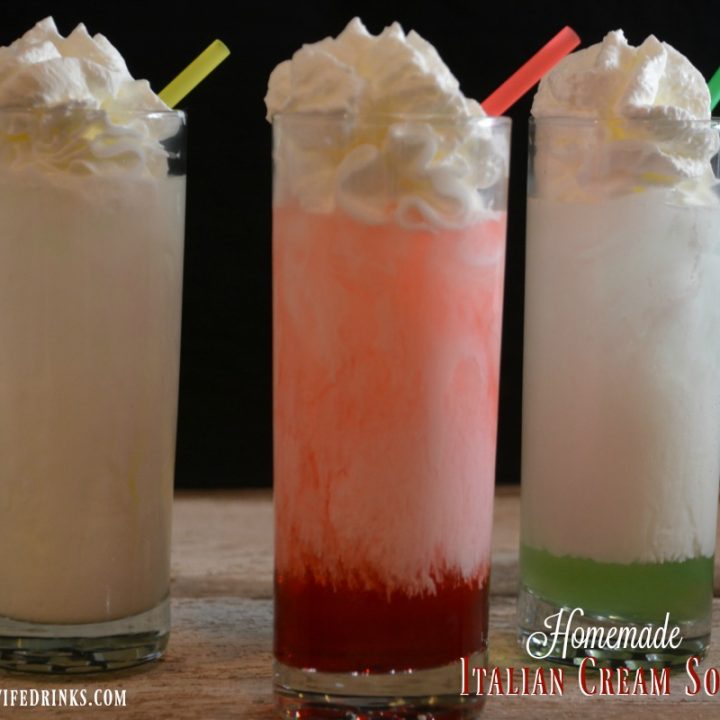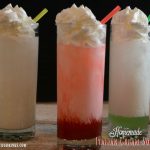 Frozen Strawberry Lemonade
Frozen strawberry lemonade is slushy twist on a summertime favorite. Kids and adults alike will love it.
Check out this recipe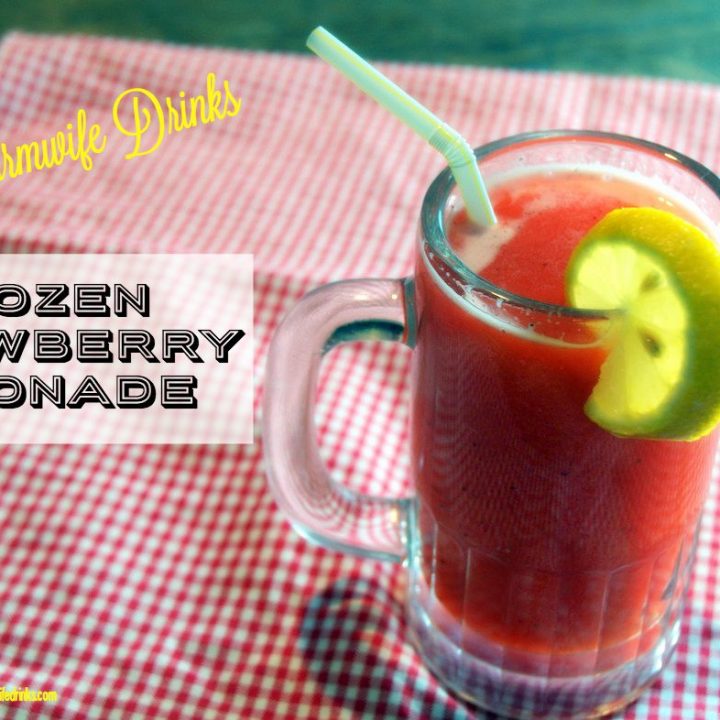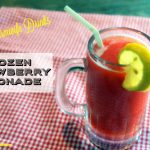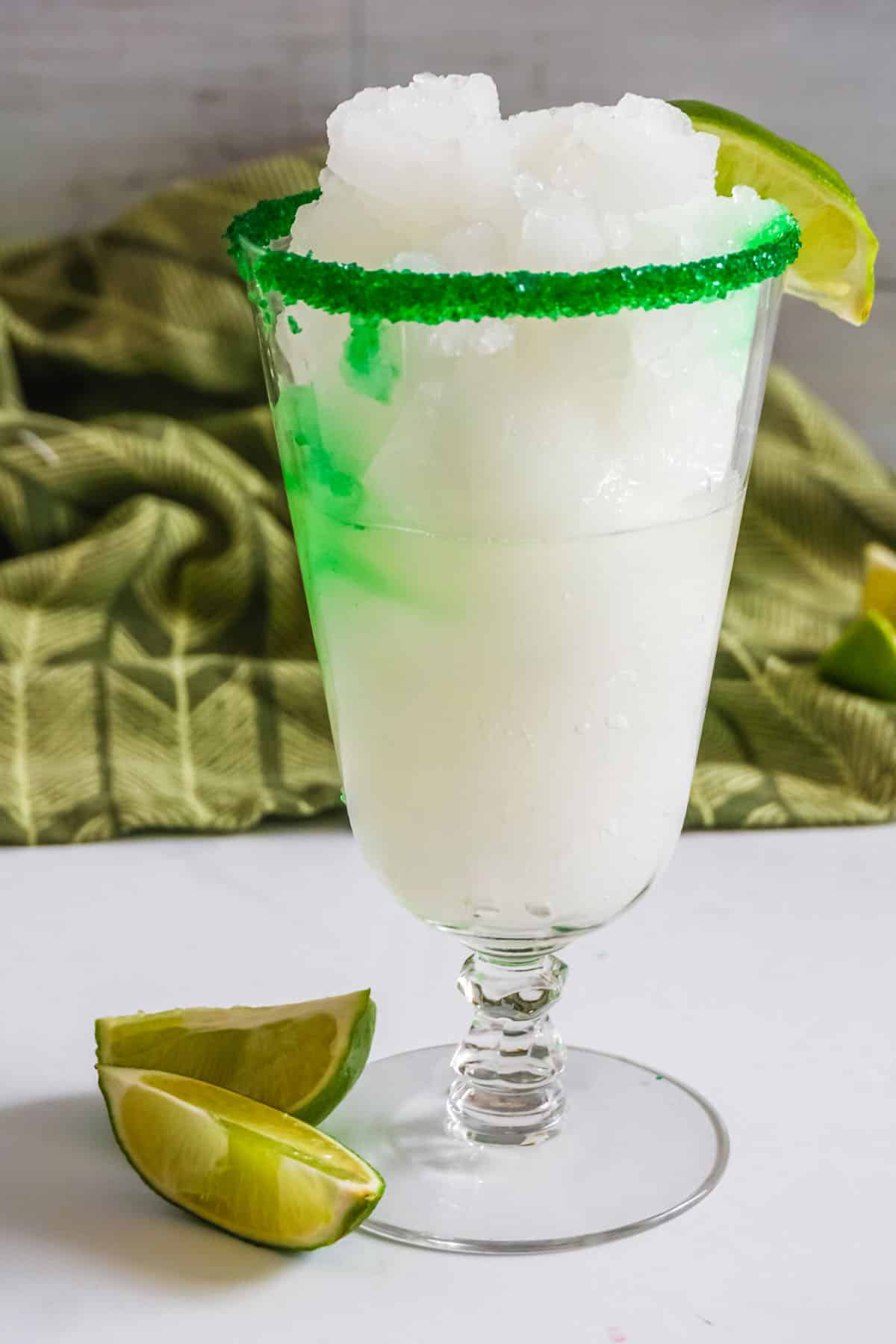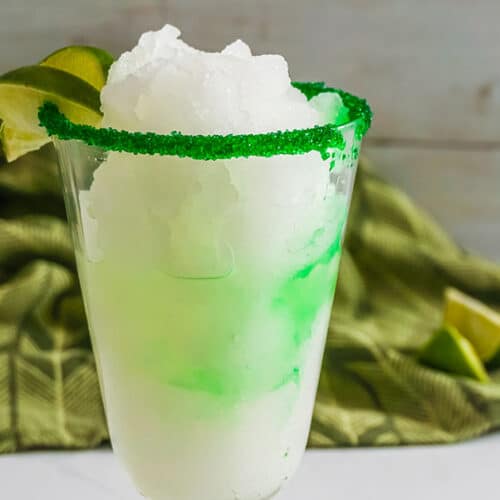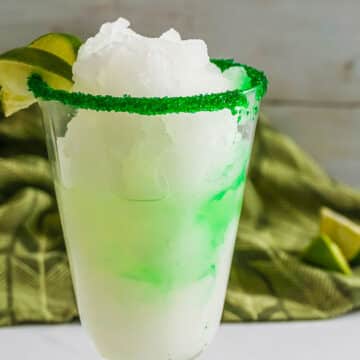 Frozen Limeade
Absolutely fun to make and a riot to enjoy, this frozen limeade is a an absolute treat for a fun summer mocktail or a winter Grinch drink!
Print
Pin
Rate
Ingredients
2

cups

Ice

1

oz

Lime Juice

2

oz

7up

1

tablespoon

Simple Syrup

Optional

2

tablespoon

Green Sanding Sugar

Optional
Instructions
In the Immersion Container put Ice, Lime Juice, and 7up.

2 cups Ice,

1 oz Lime Juice,

2 oz 7up

Crush together until smooth.

Take glass and dip the top into Simple Syrup.

1 tablespoon Simple Syrup

Now take that glass and dip it into The Green Sanding Sugar.

2 tablespoon Green Sanding Sugar

Pour Frozen Drink into Decorated glass.
Latest posts by Chantal Kirkland
(see all)