When the Indianapolis Colts are playing, of course the wives are drinking. Not that we need an excuse, but let's be honest, we love having a reason to make cocktails. So, why wouldn't we make Colts Blue Spiked Lemonade???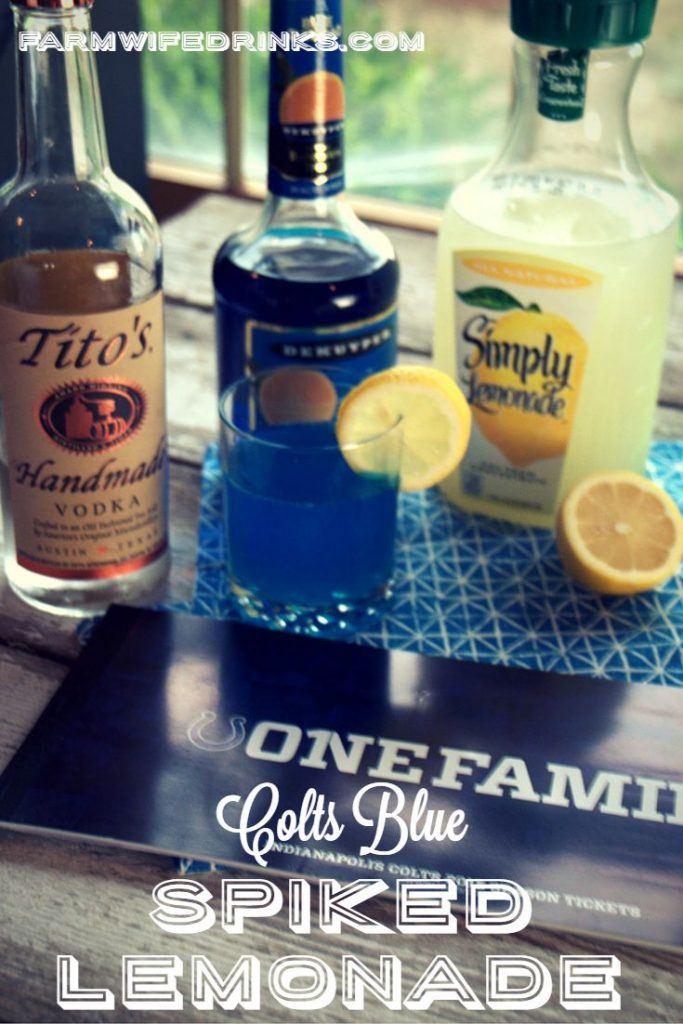 And when the Colts are playing our living room television is overtaken by the 10-year-old boy meaning that my bedroom television is entertaining the 8-year-old girl with the likes of Nickelodeon or Disney. So, I might as well sip lemonade, put my feet up and watch some Monday night football as I sip on lemonade.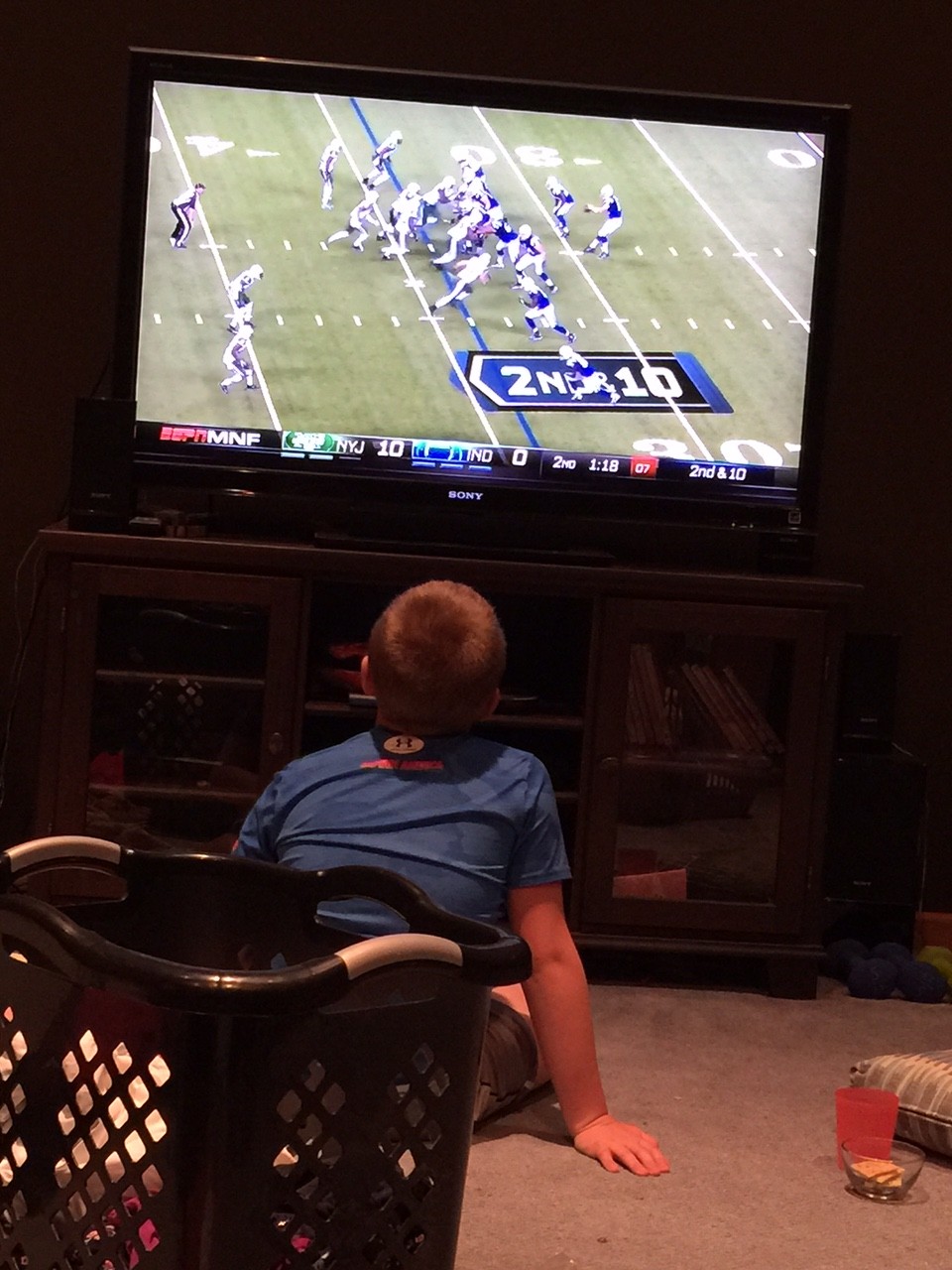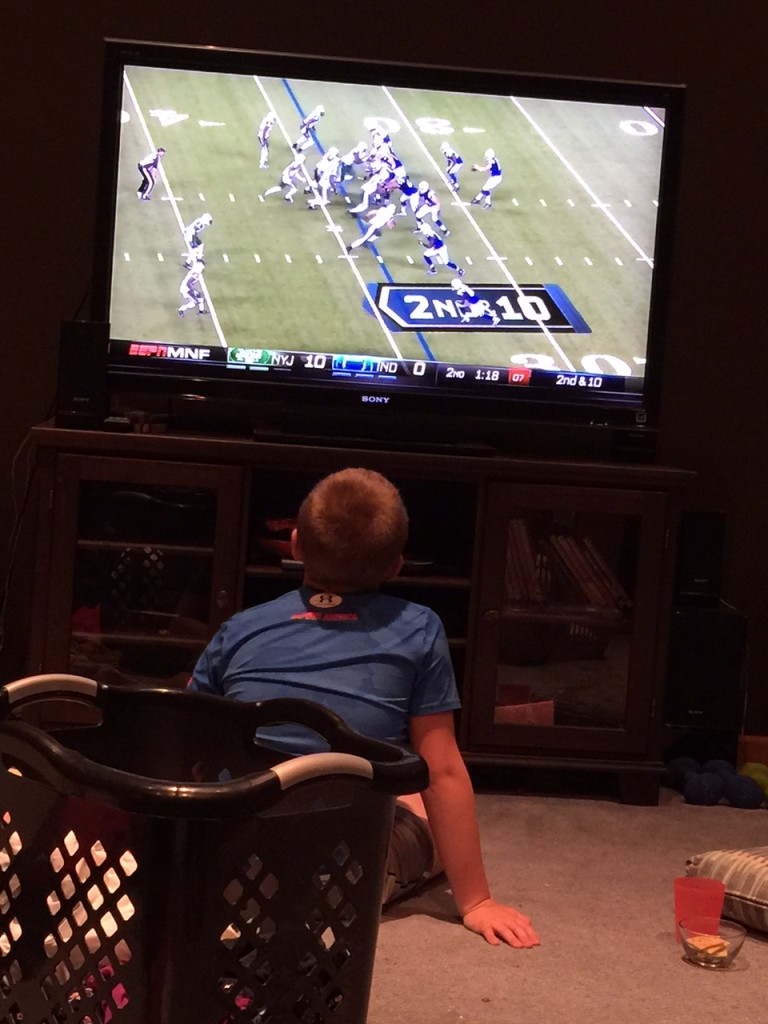 Because, honestly, who wants to fold laundry. The family is just going to wear the clothes and throw the dirty clothes on their bedroom floor. Why on earth should I fold it when it is clean. So, I am going to keep sipping lemonade and blogging.
The lemonade... Simple.
One part vodka. I use Tito's Vodka. It is gluten free and all. (PS - Most vodka comes from corn or potatoes)
One part blue curacao. I use the schnapps shaped bottle.
Two parts lemonade. I use Simply Lemonade.
One part lemon-lime soda. Full calorie or diet. Whatever you have. Or soda water.

And the kids you ask? What about the kids. Well, just give them some lemonade with a splash of sprite. OH, you think they will want blue lemonade. Gotcha. Well, I have a solution for you. Next time the colts play, I will give you the kiddie version. Tested and loved by 4 year old boys!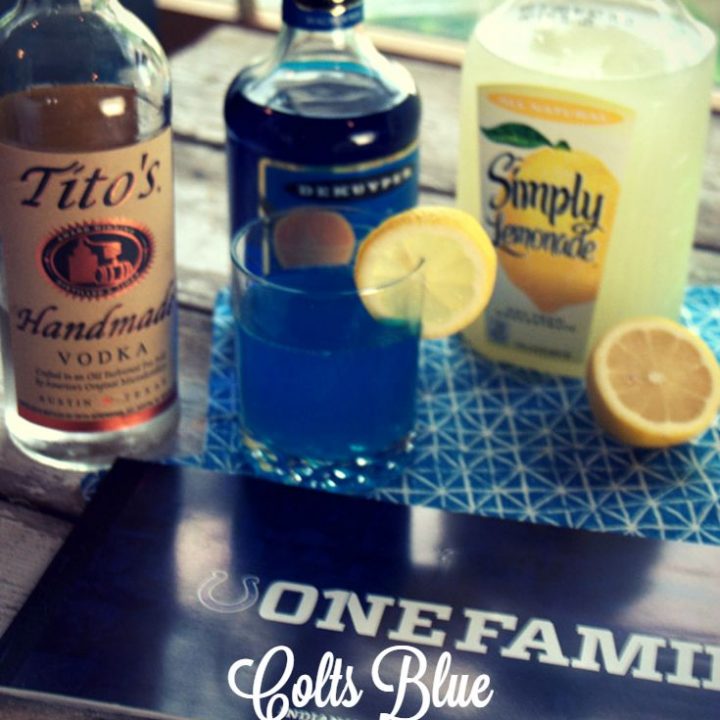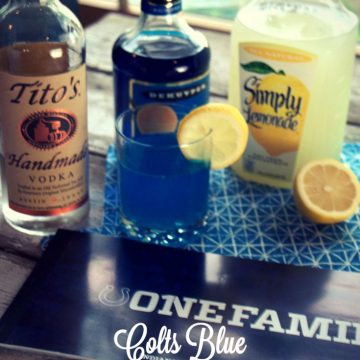 Colts Blue Spiked Lemonade
When the Colts are playing we have to be drinking blue cocktails. Why not make some spiked blue lemonade? Win or Lose the farmwives are happy!
Print
Pin
Rate
Ingredients
1

part vodka

1

part blue curacao

2

parts lemonade

1

part lemon-lime soda
Instructions
Mix ingredients together by shaking or stirring.

Serve over ice with a lemon garnish.
Latest posts by Leah Beyer
(see all)