My friend over at Farmwife Feeds has been asking me to figure out the Olive Garden Berry Sangria recipe. When we all got together recently, I put my version of the Olive Garden Berry Sangria to her test. And the results were sweet and delicious!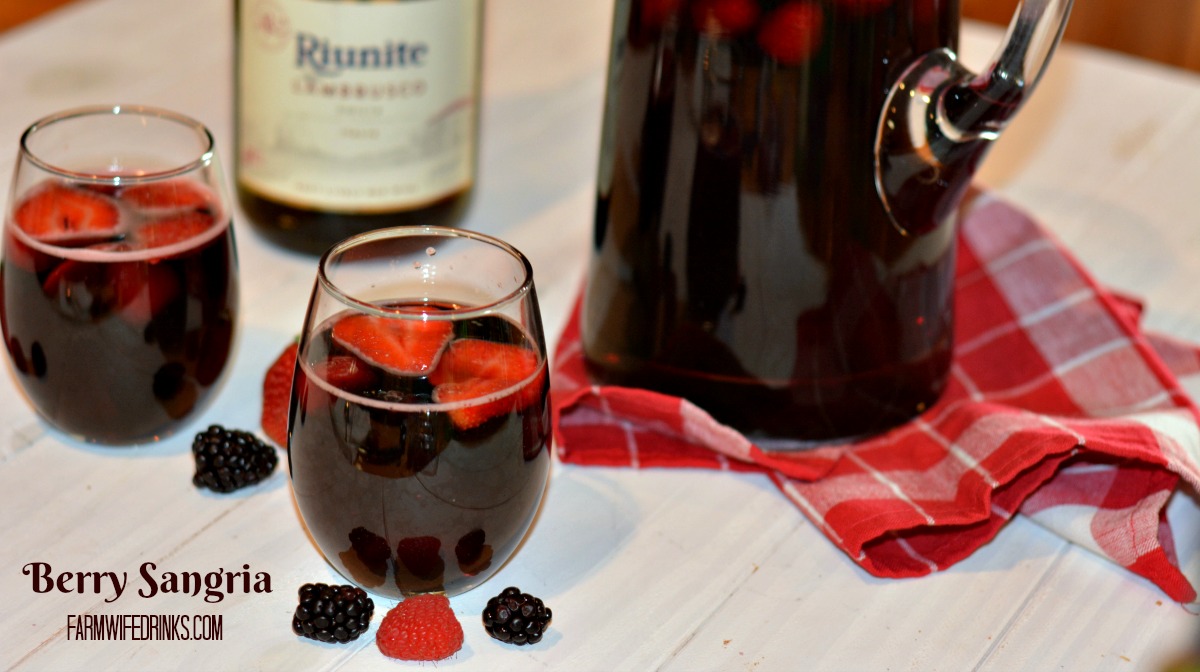 Sometimes I get accused of making my drinks a little bit too strong, so this one I tamed down and didn't add any vodka too. I know, I am still surprised by myself too. But don't worry, if you want some added kick, go ahead and add some cranberry or strawberry vodka.
Olive Garden Berry Sangria
The ingredients I did use, may leave you needing to run to the nearest liquor or grocry store.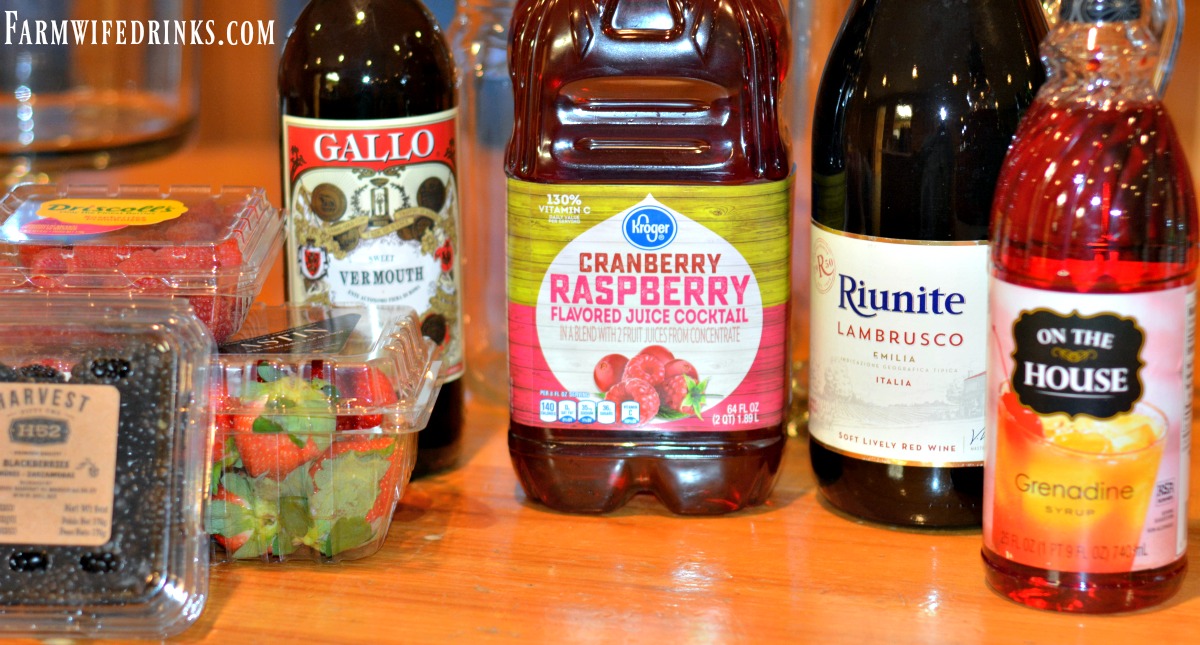 Two things happened during the planning of this drink. I bought sweet vermouth and a bottle of Riunite Lambrusco from Kroger. I rarely buy wine at the store since most wine comes shipped to me via the FedEx or UPS man. The other thing was the purchase of sweet vermouth. I am still not sure what this is. But it works in this recipe!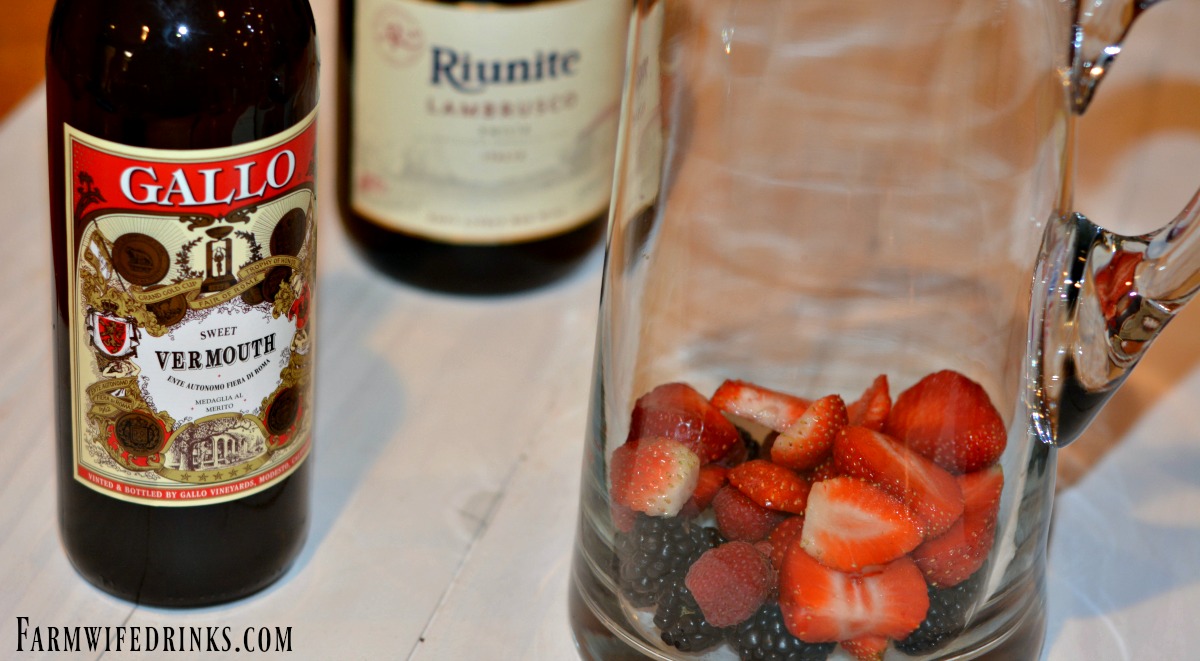 I sliced strawberries in half and added raspberries and blackberries to a pitcher before adding sweet vermouth, raspberry cranberry juice and grenadine to the pitcher. What I can also tell you is I need a larger than normal pitcher for this recipe. Why do you ask? Because this is a 1.5 liters or two bottles of wine recipe.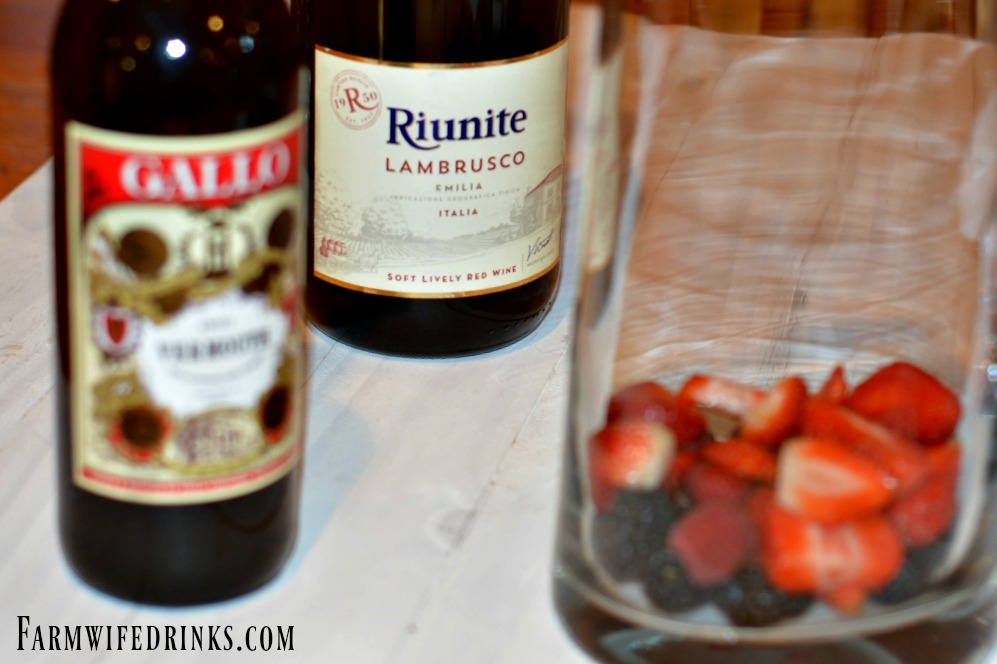 I used a large bottle of the Riunite Lambrusco. The result was overflowing wine everywhere. Luckily I had another pitcher with me waiting to be used.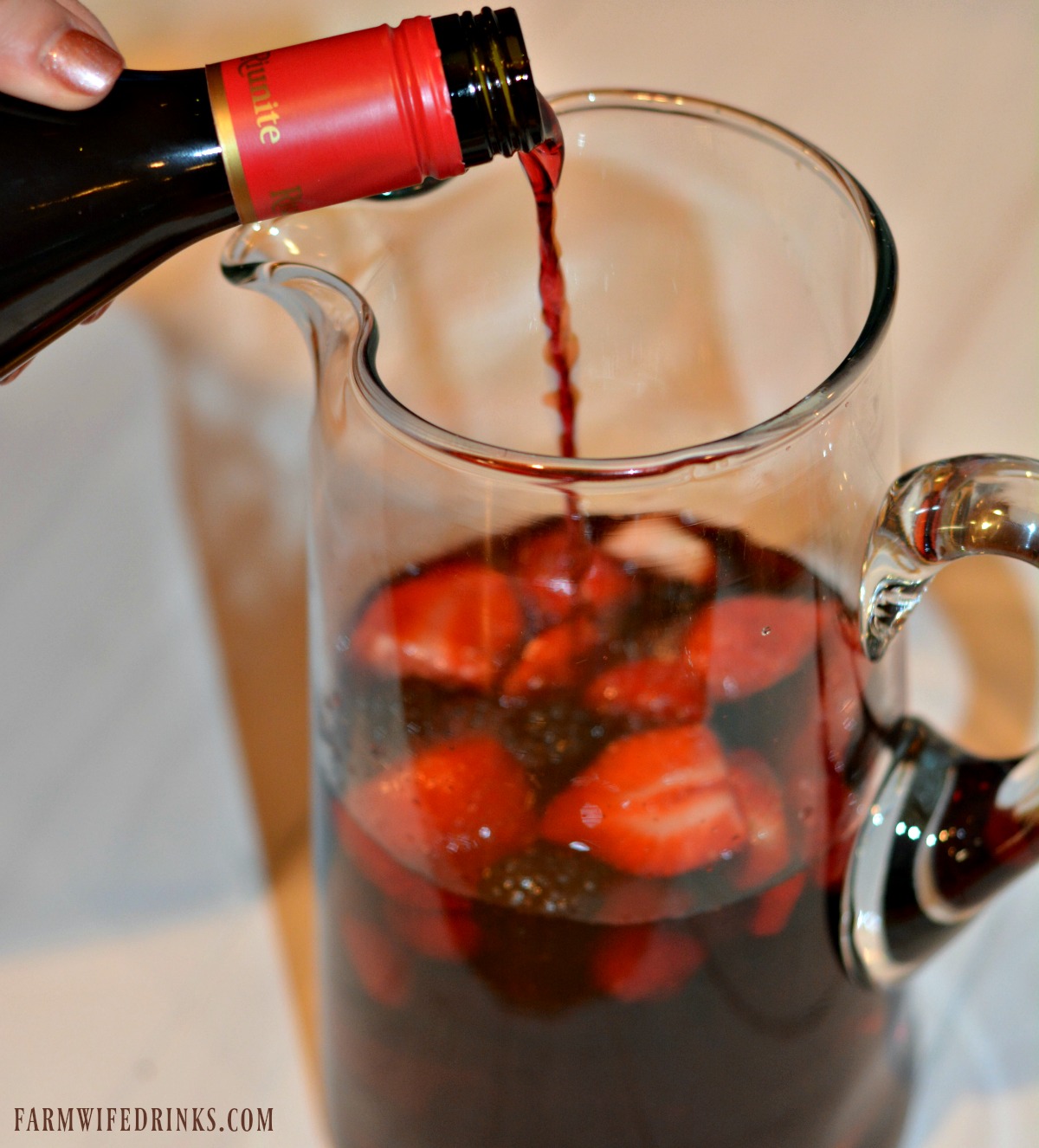 Simply, combine the ingredients and then serve it chilled with berries as garnish. If you want to serve immediately, be sure to prechill all the ingredients.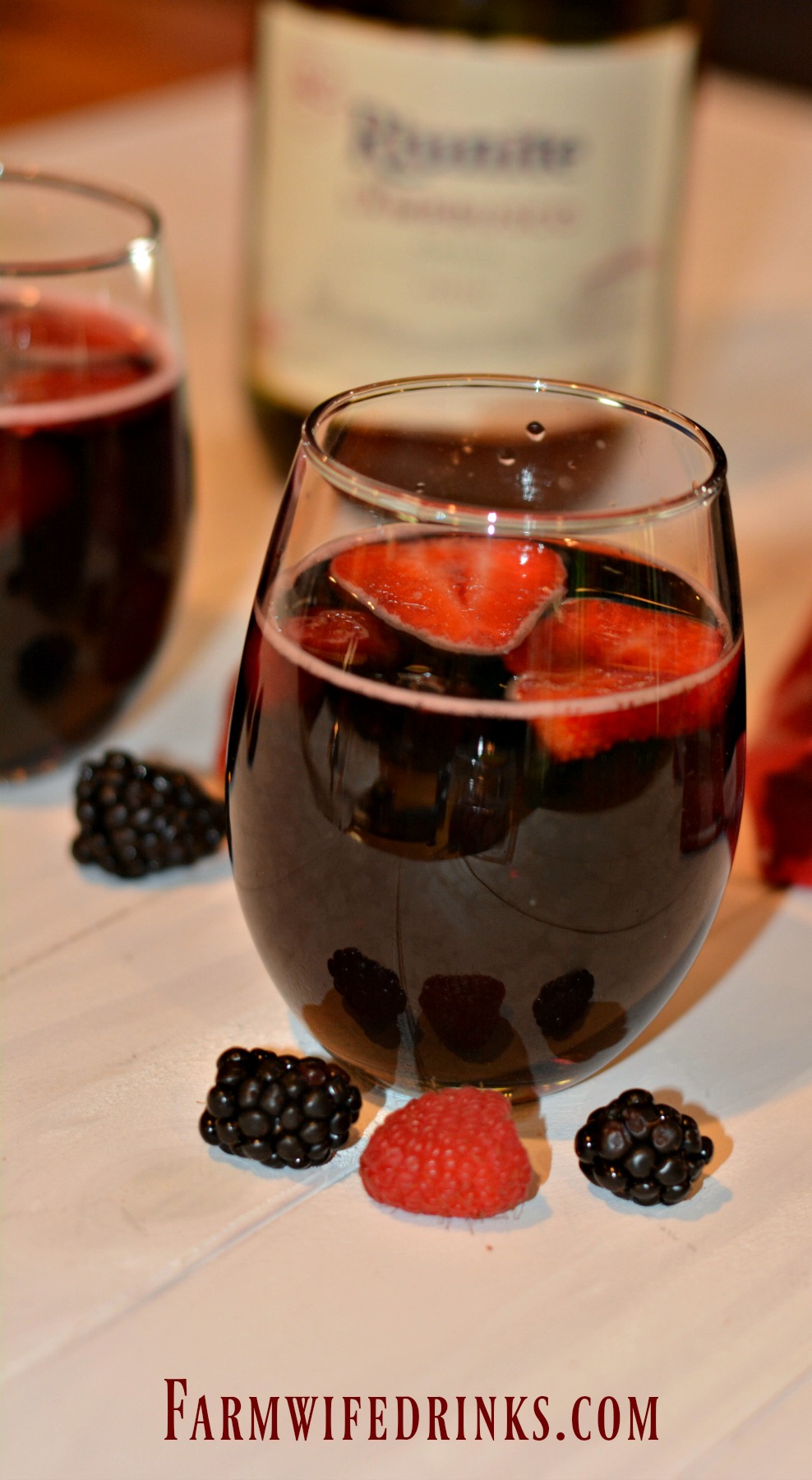 I left the traditional citrus out of this copycat Olive Garden Berry Sangria and didn't even miss it.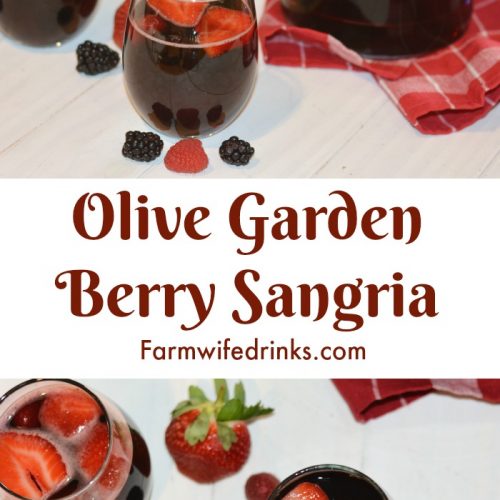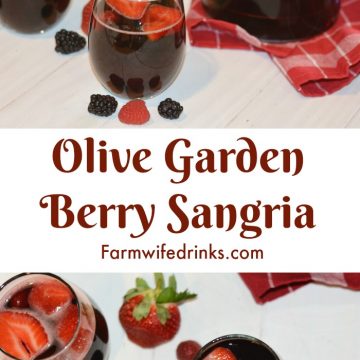 Olive Garden Berry Sangria
This mixed berry sangria is the perfect amount of sweet and dry to serve to a crowd of mixed wine drinkers. If you love Olive Garden Berry Sangria, you will love this sangria.
Print
Pin
Rate
Ingredients
1

cup

of raspberries

1

cup

of blackberries

1

cup

of strawberries cut in half or thirds

1

cup

sweet vermouth

1

cup

of grenadine

2

cups

of raspberry cranberry juice

1.5

liter

bottle of Riunite Lambrusco

½

cup

strawberry or cranberry vodka - Optional
Instructions
Place berries in the bottom of a large gallon pitcher or two smaller two-quart pitchers.

Pour juice, vermouth, and grenadine over berries. Stir to combine.

Pour the Lambrusco over the juice and berry combination.

Add vodka if using to make a stronger drink.

Stir to combine.

Chill till ready to serve or make with all ingredients prechilled.

Serve with berries in wine glasses.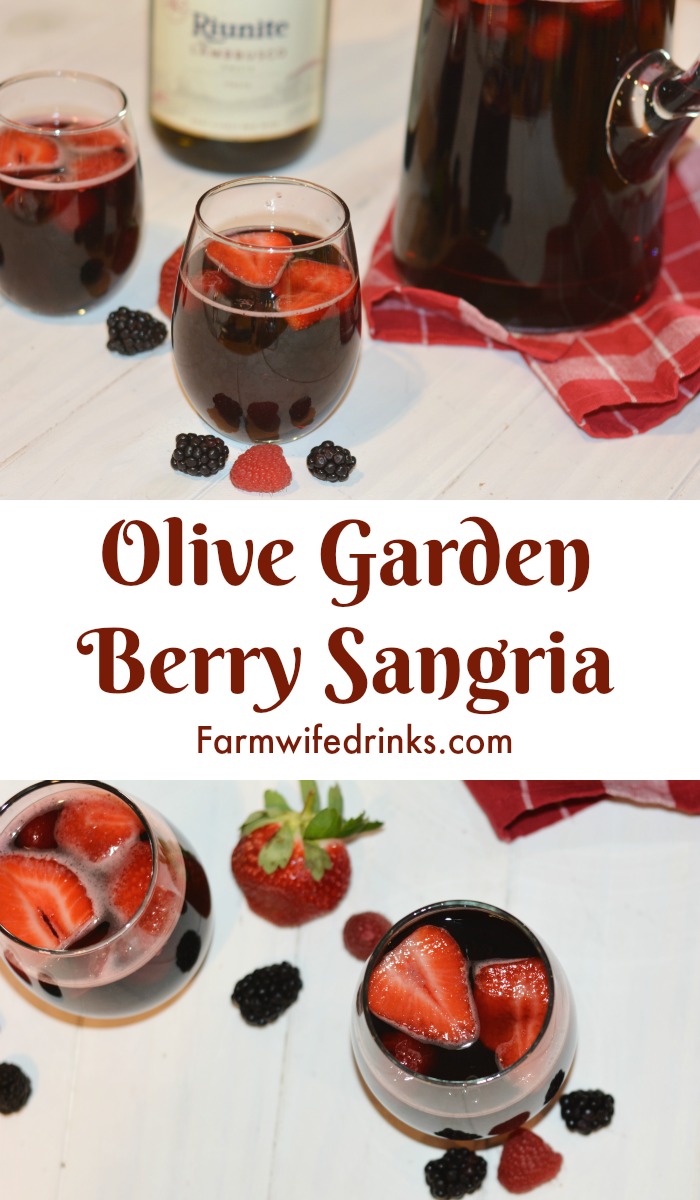 Latest posts by Leah Beyer
(see all)