Are you on the search for a simple, yet tasty cocktail to toast to or just treat yourself? Look no further because this Whiskey Mule (with ginger beer) recipe is perfect!
Refreshing and zesty with the added fizz of ginger beer, this classic drink can be easily made in just minutes.
So put down that glass of rosé (at least until you are done making your cocktail) and get ready to whip up an amazing Whiskey Mule at home!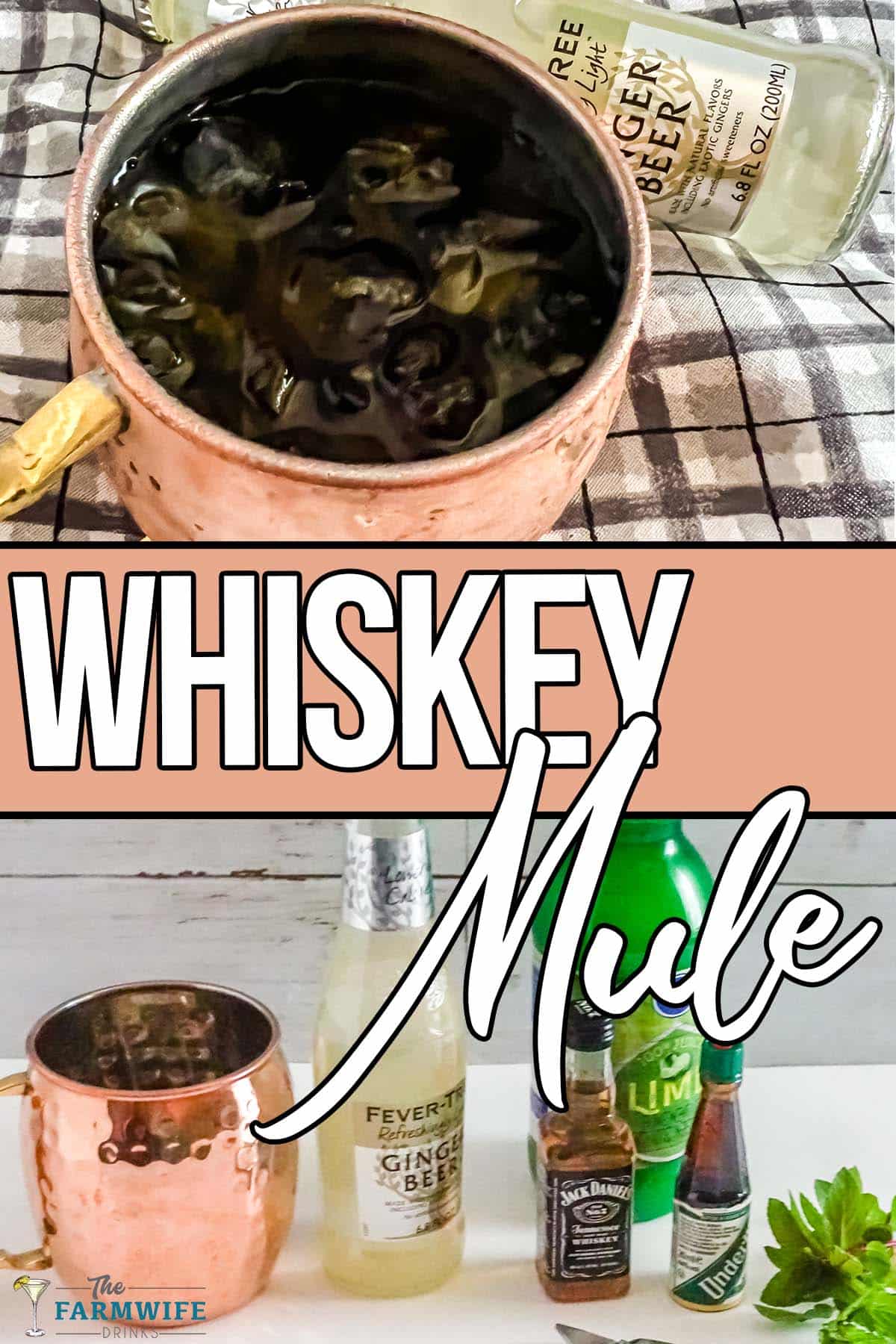 Jump to:
Make This Whiskey Mule (with ginger beer) in Minutes
If you're a fan of both Moscow Mules and whiskey, then you're in for a treat because the Whiskey Mule is the perfect combination of both.
It's a refreshing twist on the classic Moscow Mule, offering a bolder, richer flavor that's perfect for sipping on a warm summer night. Not only is the Whiskey Mule delicious, but it's also incredibly easy to make at home.
Simply mix together the three ingredients, pour over ice, and garnish with a lime wedge.
Plus, with whiskey's unique flavor profile, each Whiskey Mule can offer a different experience depending on the specific type of whiskey you choose to use.
So, whether you're a seasoned whiskey connoisseur or just looking for a tasty new cocktail to try, the Whiskey Mule is definitely worth a sip.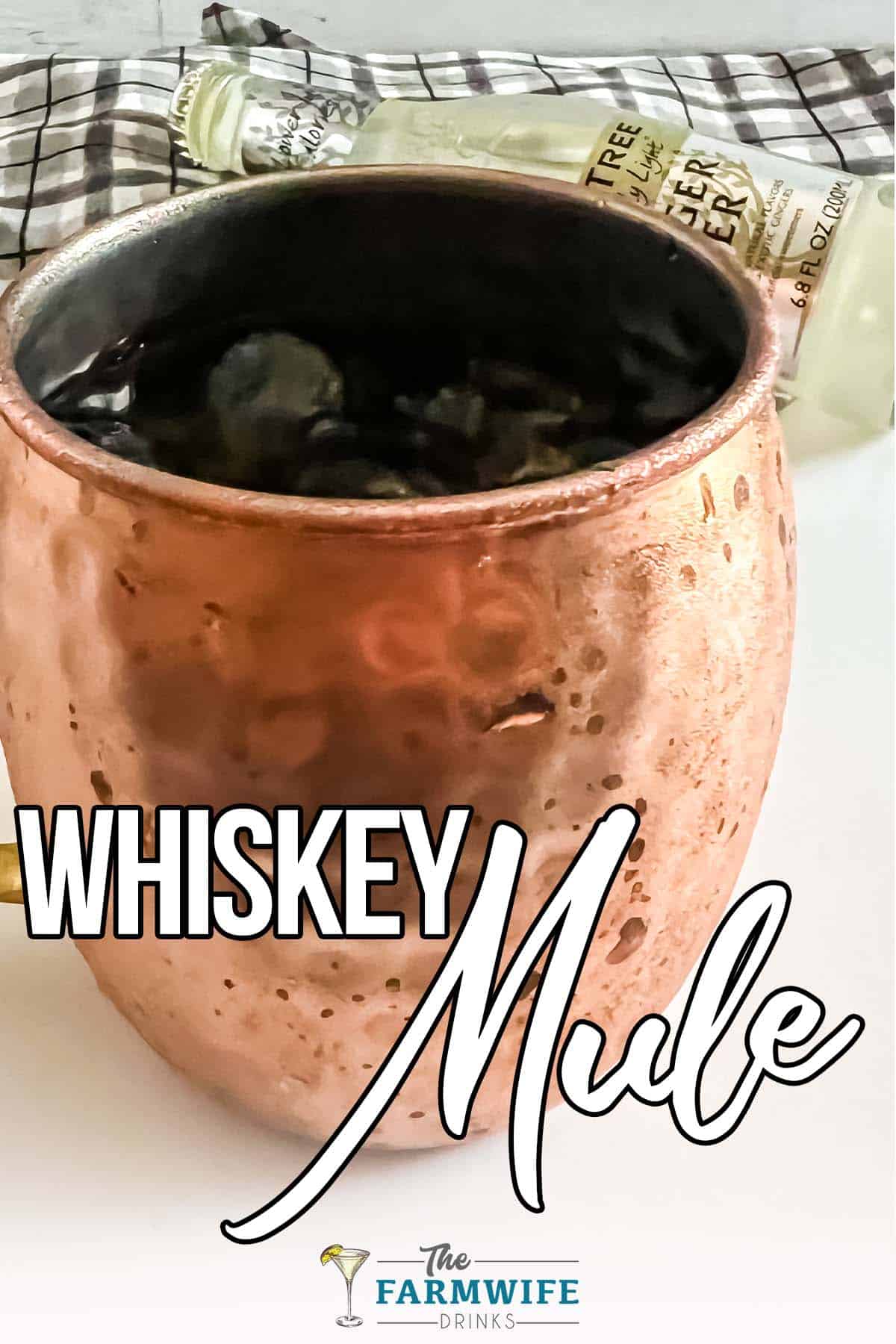 Ingredients
Ready to impress your friends with your mixology skills? Look no further than the Whiskey Mule! The perfect balance of sweet and spicy, this drink is equal parts refreshing and delicious.
But what exactly goes into one of these tasty drinks?
Whiskey
Lime Juice
Ginger Beer
Bitters
Mint
And some ice!
See recipe card for quantities.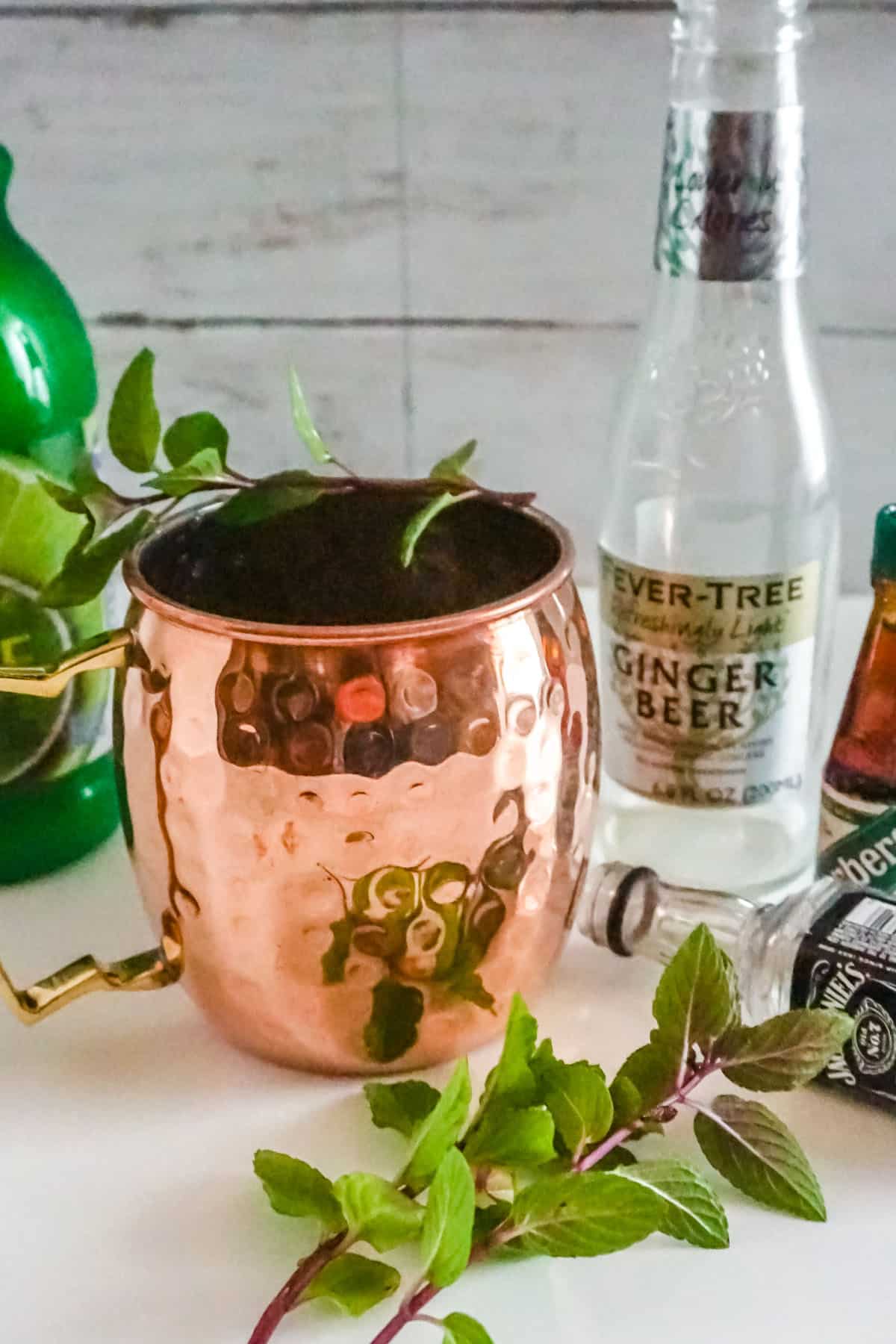 Discuss different types of whiskey that work best with this recipe
Cheers to the perfect pairing of whiskey and food! This recipe calls for some boozy goodness, but not just any whiskey will do.
You'll want to consider the flavors and notes in the dish before selecting your spirit of choice.
For something hearty and savory, try a bold and smoky bourbon.
If you're whipping up a dessert, opt for a smooth and slightly sweet Irish whiskey.
And for a more complex flavor profile, experiment with a rye whiskey that has hints of spice and fruit.
Whichever type you choose, just remember to savor every sip and bite. Sláinte!
Instructions
Making a Whiskey Mule is just super simple and really fast. One of the most simple mixed drinks you can make.
Step 1: In a mug, add in Whiskey and Lime Juice.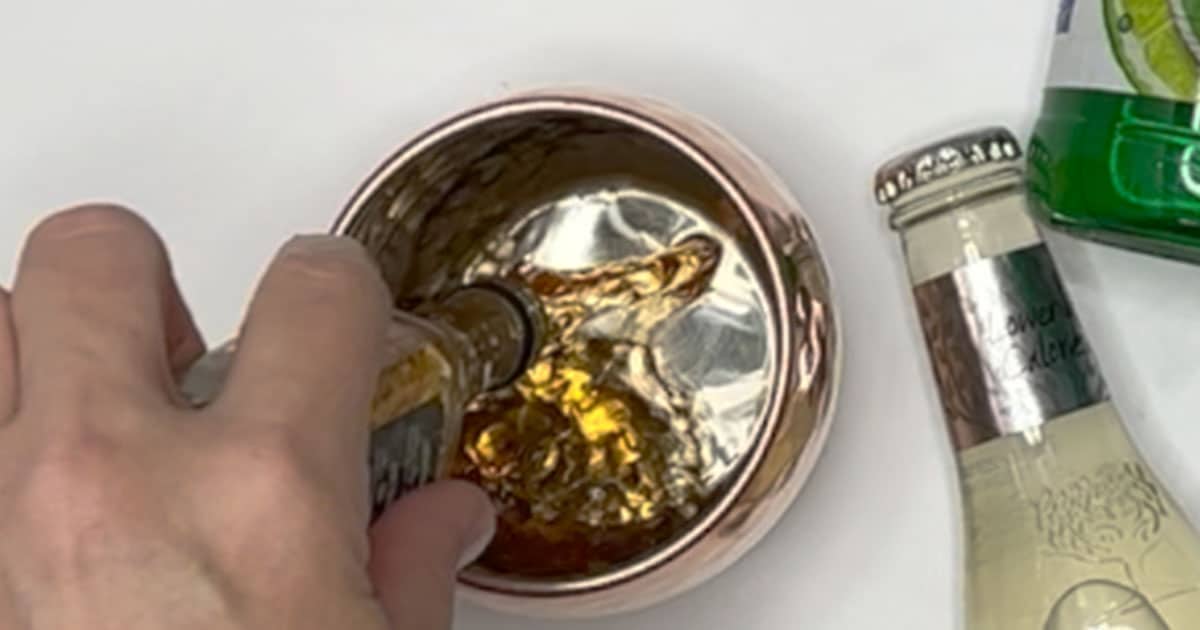 Step 2: Add the bitters and stir together.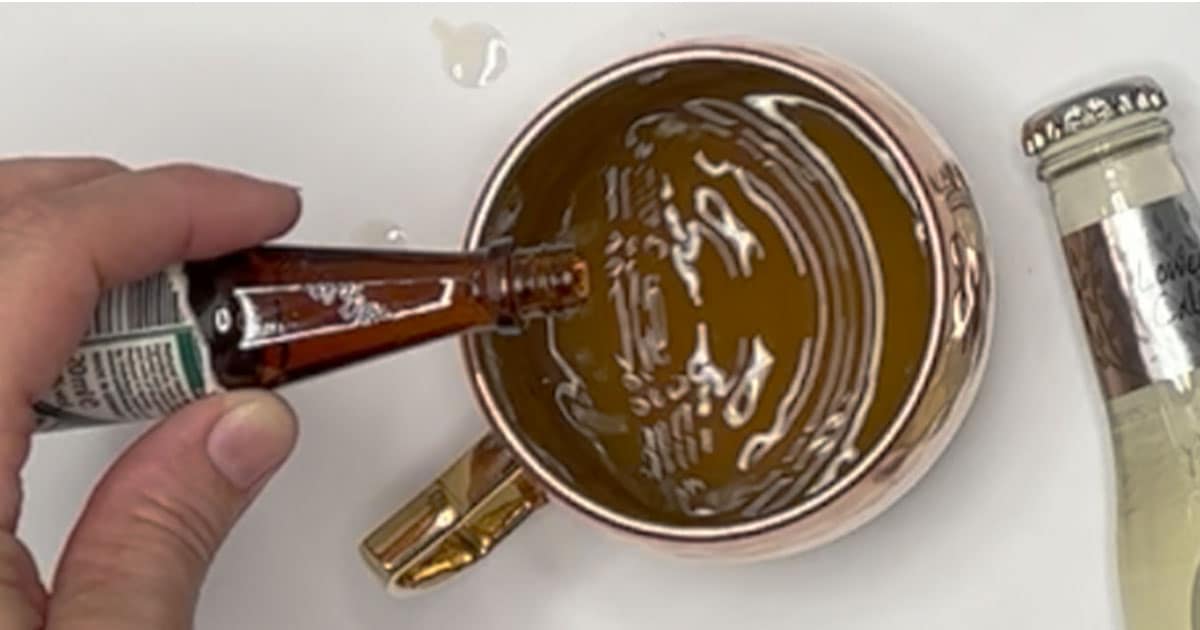 Step 3: Top with Ginger Beer and garnish with Mint.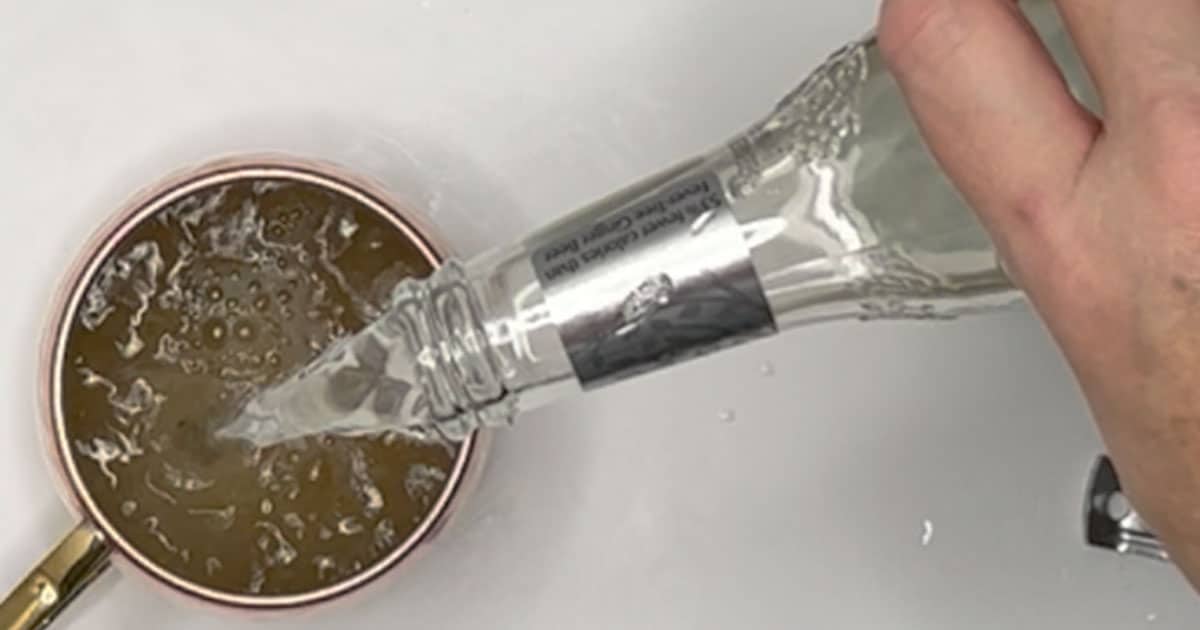 Give it a quick stir and voila! Your Whiskey Mule is complete.
Be warned though, with just one sip, you'll be hooked. So, go ahead and whip up a batch for your next get together, your taste buds will thank you later.
What garnishes can you add to a Whiskey Mule for maximum flavor?
Adding the right garnish to a dish can take it from basic to extraordinary.
First, consider the flavor profile of the dish and choose a garnish that complements it. For example, a citrusy salsa fresca would elevate a spicy Mexican dish, while fresh herbs like basil or thyme can enhance the earthy flavors of roasted vegetables.
Don't be afraid to get creative with texture too - a sprinkle of crunchy crushed nuts on a creamy dessert is a match made in heaven.
And when in doubt, always remember: a little bit of acidity from a squeeze of lemon or lime can brighten up any dish.
So go ahead, play with your food and make it pop with the perfect garnish!
How to Serve a Whiskey Mule
Who says a Whiskey Mule can't get any fancier than a plain old glass?
If you really want to impress your guests with your mixology skills, it's time to think outside the box (or glass, in this case).
Instead, try serving up that delicious cocktail in a charming mason jar or sleek copper mug. These vessels not only add an extra special touch to your presentation, but they also keep your drink colder for longer.
Plus, let's be real - sipping a cocktail out of a mason jar just makes you feel cooler, doesn't it?
So grab your shaker and get ready to impress your friends with the most stylish, refreshing Whiskey Mule they've ever tasted.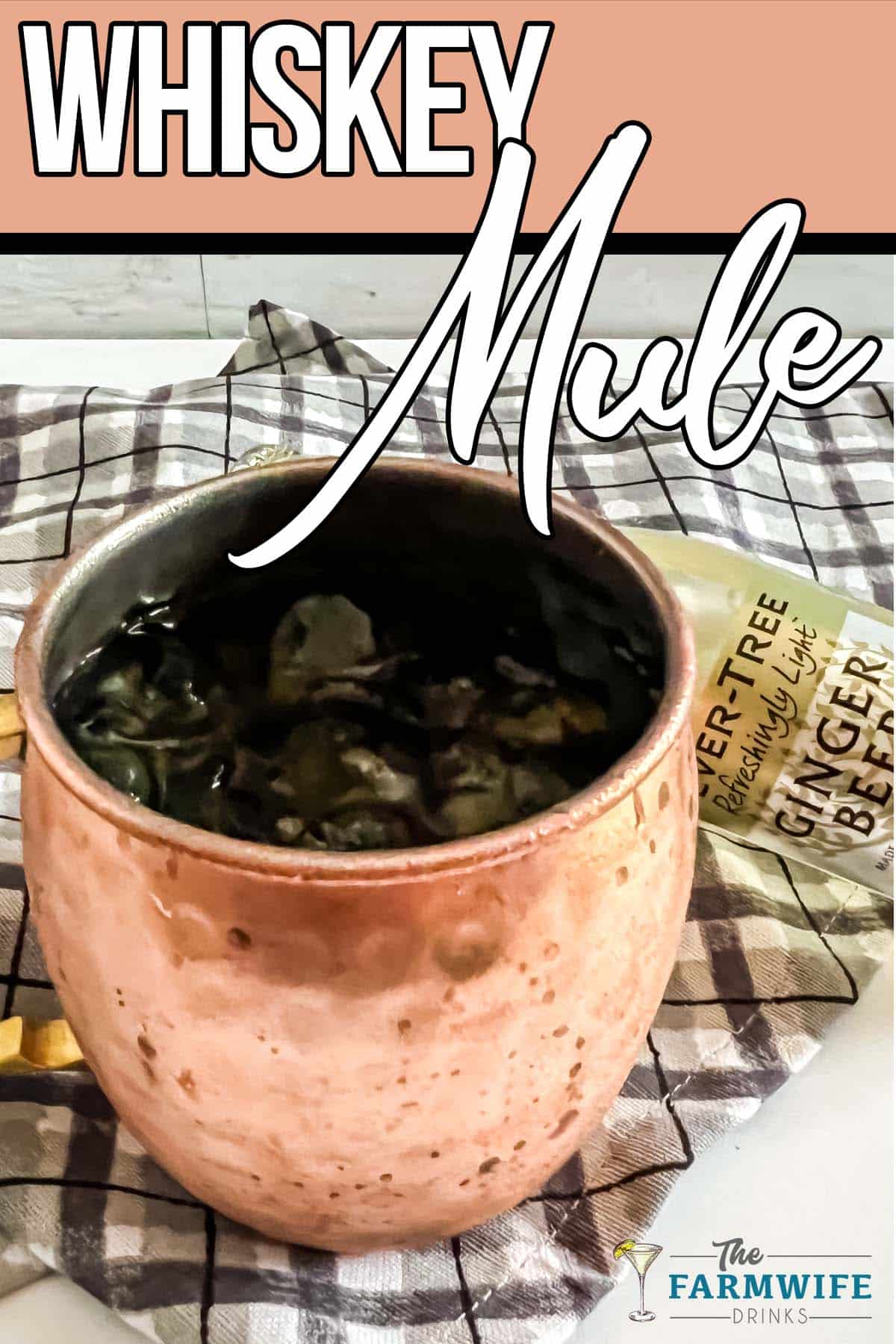 Tips for Making Stronger Cocktails
Start with high-quality ingredients and don't skimp on the spirits.
Use fresh juices, herbs, and spices to add layers of flavor.
Balance sweet and sour flavors by adding a bit of sugar or citrus juice where needed.
Consider using liqueurs for additional complexity.
Experiment with different combinations until you find something that works for your taste buds.
Use less ice in cocktails as it can dilute drinks too quickly.
Stir rather than shake when mixing drinks so they stay cold without watering down the alcohol content too much.
Add sweetness sparingly; if a drink tastes too sweet, add some bitters to balance it out.
Store all relevant ingredients together in one place so you have quick access when making drinks at home or behind a bar counter!
Tips for Making Chillier Cocktails
The heat of the summer can quickly make your cocktails warm. Here are a few tips for keeping your cocktails cool.
Freeze your Booze - Keep your vodka in the freezer in the summer. It will make your booze more syrupy but the cocktail ice cold.
Chill your Juices - Always have your mixers in the fridge. This means your juices too. Don't just keep your unopened juices on the shelf.
Refrigerate your Fruit - When using citrus, pop it in the fridge to chill it as well. It can act as ice cubes. While this recipe doesn't call for fruit, using frozen fruit instead of fresh fruit also helps keep drinks chilled.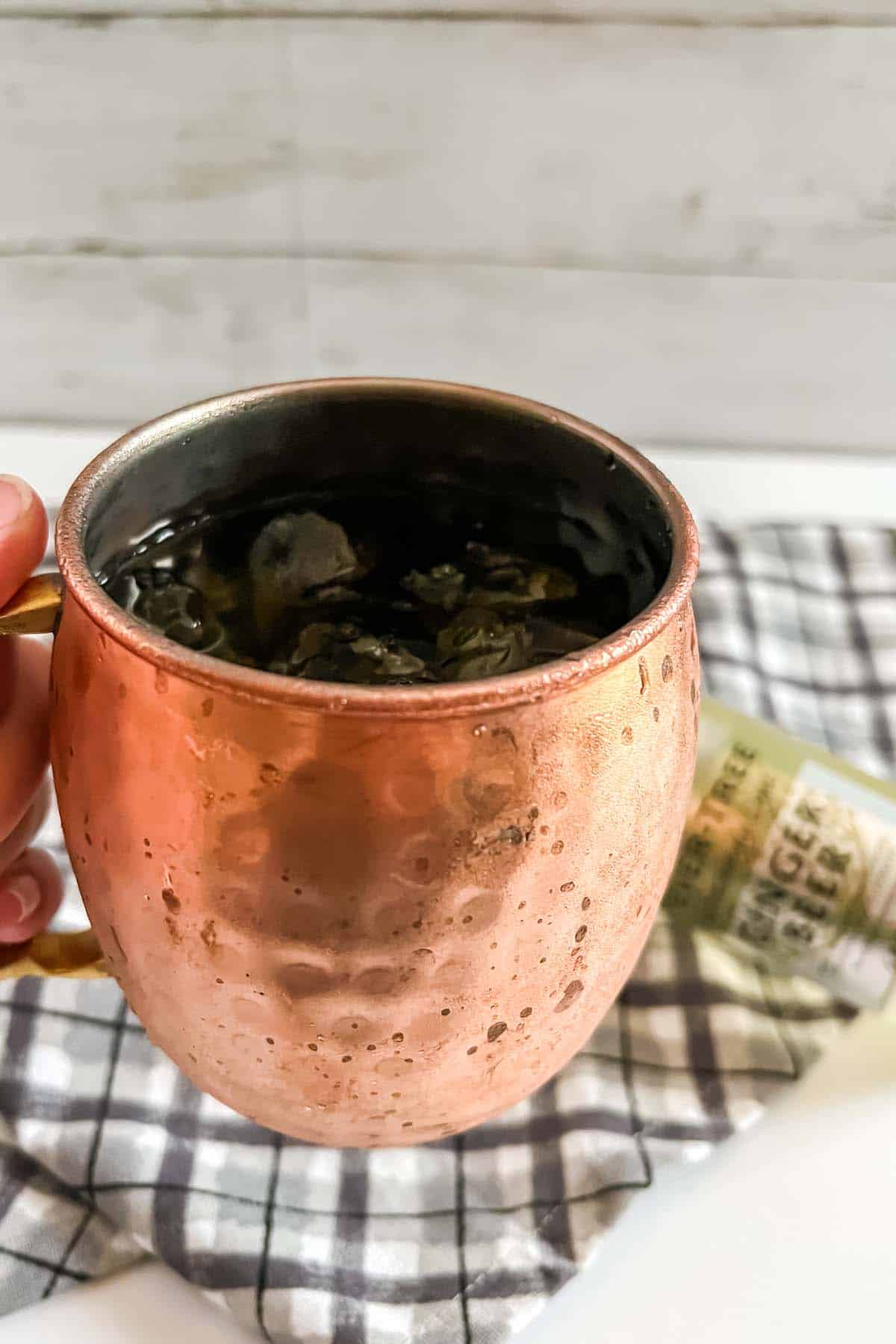 Home Bar Equipment
Having a well-stocked home bar with the equipment to make cocktails whenever you desire is important for the cocktail enthusiast. Build your bar for the perfect cocktail drinks with a few of my favorite items to make great drinks with great tools.
How to Store Cocktails
This cocktail is super easy to make, but you can make it ahead of time.
Refrigerating Leftovers - You can store leftovers of the whiskey mule cocktail in the fridge for up to three days.
Freezing Leftovers - Frozen whiskey mule slushies can also be made with leftovers. Just pop the leftovers in a freezer bag and pull out later.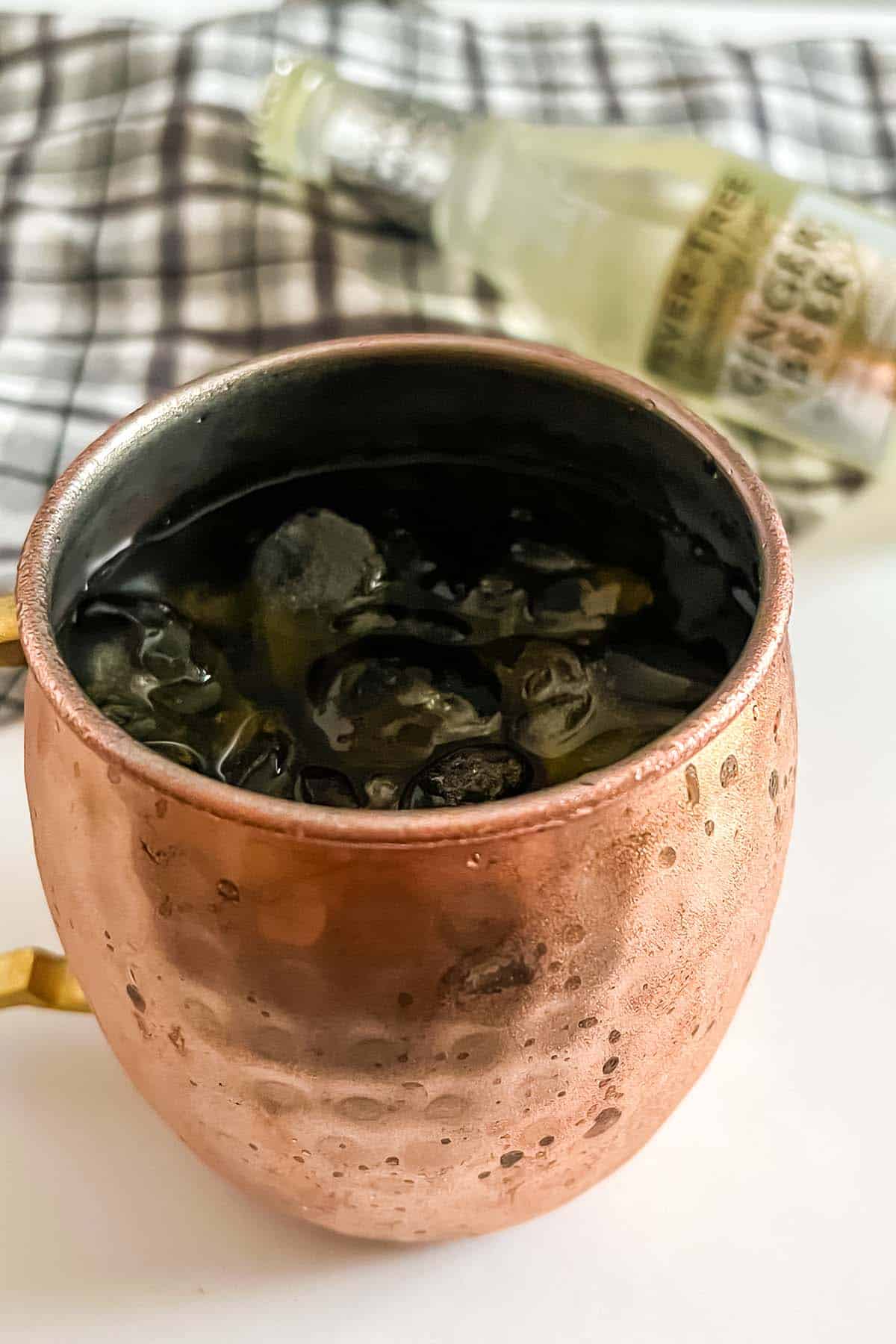 For the days you need a break from the routine, whip up a Whiskey Mule.
Everything from choosing the whiskey to adding garnishes can be done in a matter of minutes – all you need is gingerbeer and some icy-cold glasses.
So, as you raise your glass for a cheers, soak up that summery feeling this drink will always bring with it – and if you want to take things one step further, serve it up in specialty mugs or fancy jars to make this classic cocktail extra special.
Of course, no matter what style of vessel you choose, your friends won't argue with something so delicious.
Here's to making the most of hot summer nights!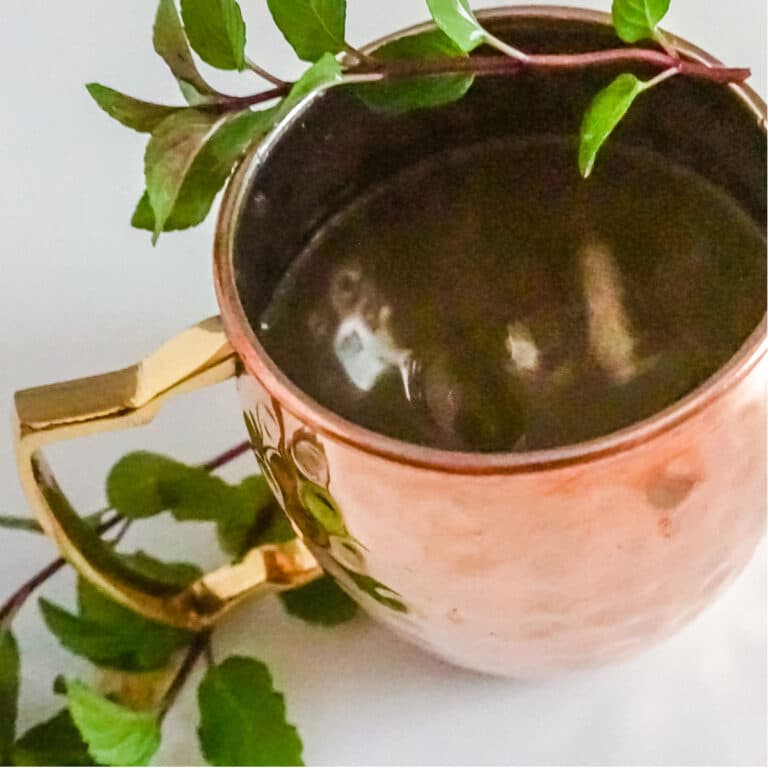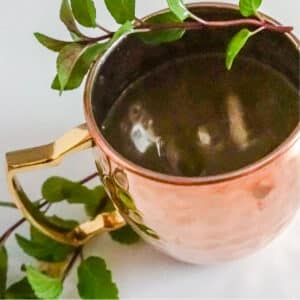 Whiskey Mule (with ginger beer)
Need a simple, yet tasty cocktail to treat yourself? Look no further because this Whiskey Mule (with ginger beer) recipe is perfect!
Print
Pin
Rate
Ingredients
2

oz

Whiskey

1

oz

Lime Juice

2-4

oz

Ginger Beer

4

drops

Bitters

1

sprig

Mint Garnish
Instructions
In A Mule mug, combine Whiskey, Lime juice, Ginger beer and Bitters.

2 oz Whiskey,

1 oz Lime Juice,

2-4 oz Ginger Beer,

4 drops Bitters
Nutrition
Serving:
1
g
|
Calories:
188
kcal
|
Carbohydrates:
9
g
|
Protein:
0.2
g
|
Fat:
0.03
g
|
Polyunsaturated Fat:
0.02
g
|
Sodium:
5
mg
|
Potassium:
40
mg
|
Fiber:
0.2
g
|
Sugar:
6
g
|
Vitamin A:
57
IU
|
Vitamin C:
9
mg
|
Calcium:
8
mg
|
Iron:
0.2
mg
Latest posts by Chantal Kirkland
(see all)