Are you looking for a fun and simple party trick to impress your friends? The Vegas Bomb Shot is the perfect way to do just that!
This drink, which calls for simple ingredients, packs a punch — plus it's super easy to make.
So if you've been searching for the ideal showstopper at your next gathering or social event, look no further than this delicious Vegas Bomb recipe from Farmwife Drinks!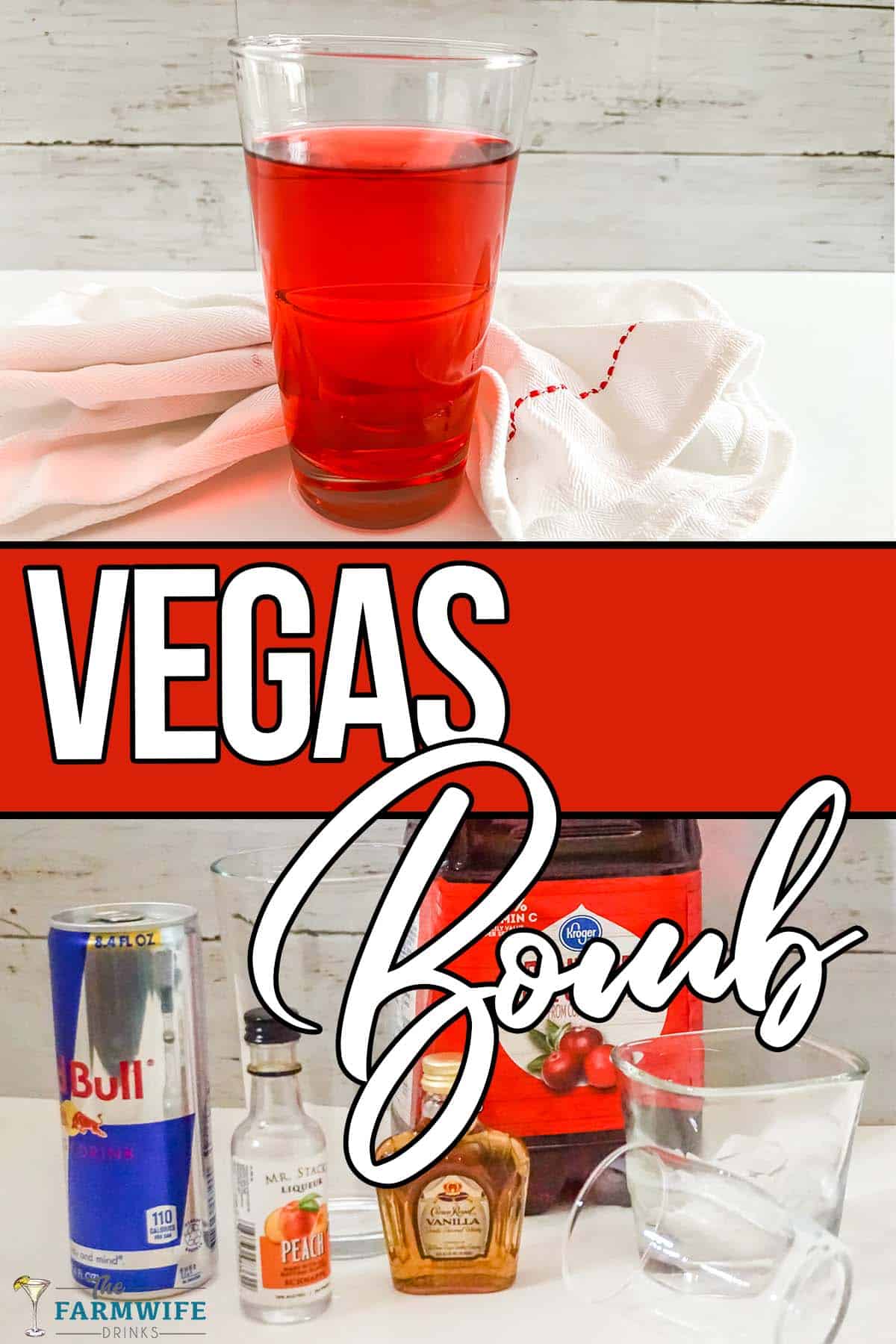 So Simple and Fun, the Vegas Bomb Shot is a Party Trick
Looking for a fun and exciting drink to shake up your night on the town? Look no further than the Vegas Bomb Shot!
This classic cocktail combines the smooth taste of vodka with the sweetness of melon liqueur and a splash of lemon-lime soda for the perfect flavor explosion.
Plus, with its playful name and visually stunning presentation, the Vegas Bomb is sure to make a lasting impression on anyone lucky enough to try it.
So why settle for your typical boring drink choices when you can liven things up with a Vegas Bomb?
Give it a shot (pun intended) and see for yourself why this cocktail has become a beloved classic.
Jump to:
Why Is It Called the Vegas Bomb Shot?
The Vegas Bomb Shot is a popular cocktail that really knows how to bring the party to life. But why is it called the Vegas Bomb?
Well, let's just say that this drink packs a serious punch that will leave you feeling like you just hit the jackpot at the casino.
Made with a special blend of energy drink and whiskey, this bomb shot is a favorite among partygoers and has become a mainstay in bars all over Sin City.
So, the next time you're in Vegas, why not kick back with a Vegas Bomb and enjoy the ride?
Just be prepared for a wild night!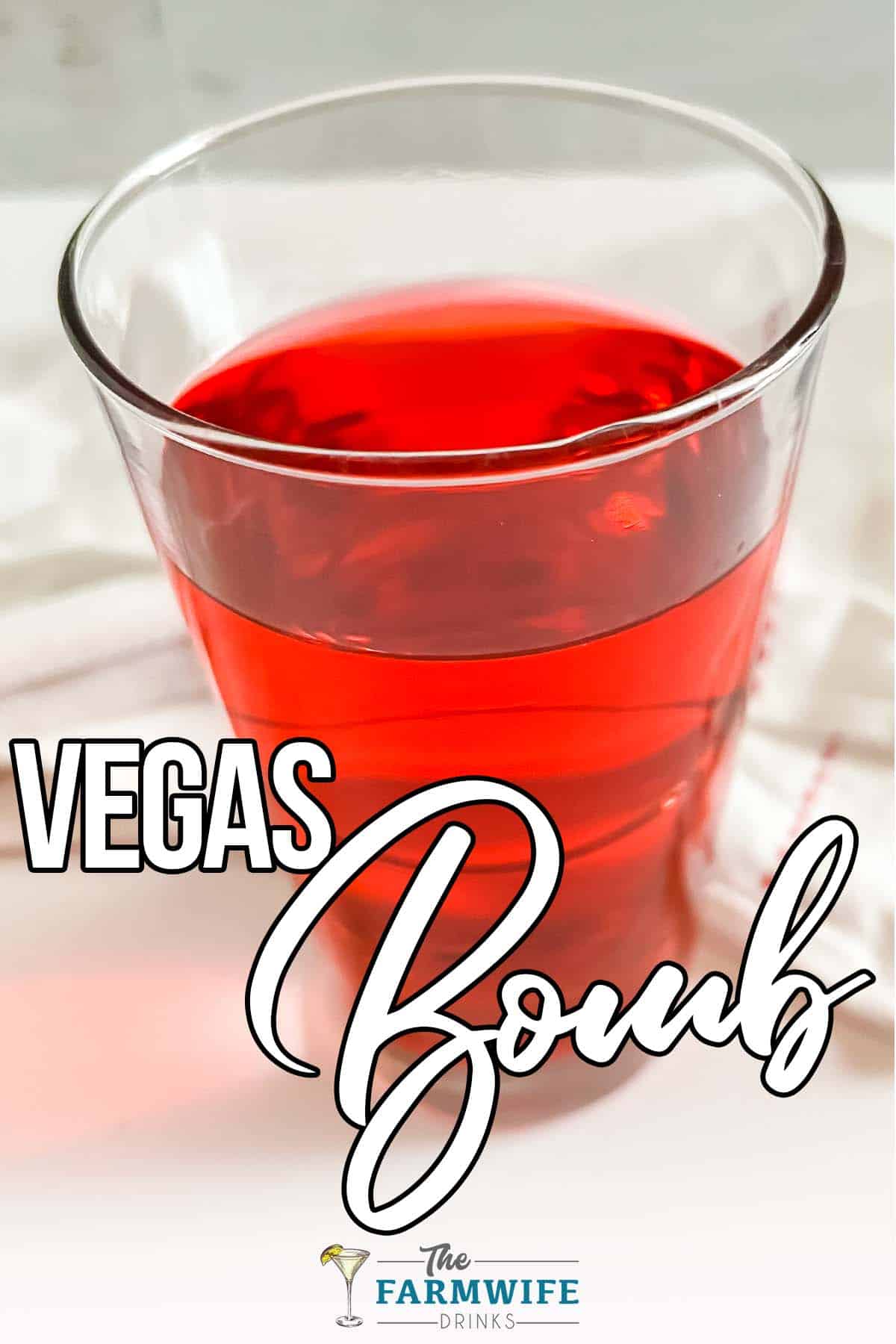 Ingredients
Use a clear shot of the ingredients for this recipe, prepped, and labeled if necessary. Insert the ingredients into the list below, omitting quantities.
Crown Royal Whiskey
Peach Schnapps
Cranberry Juice
Red Bull
See recipe card for quantities.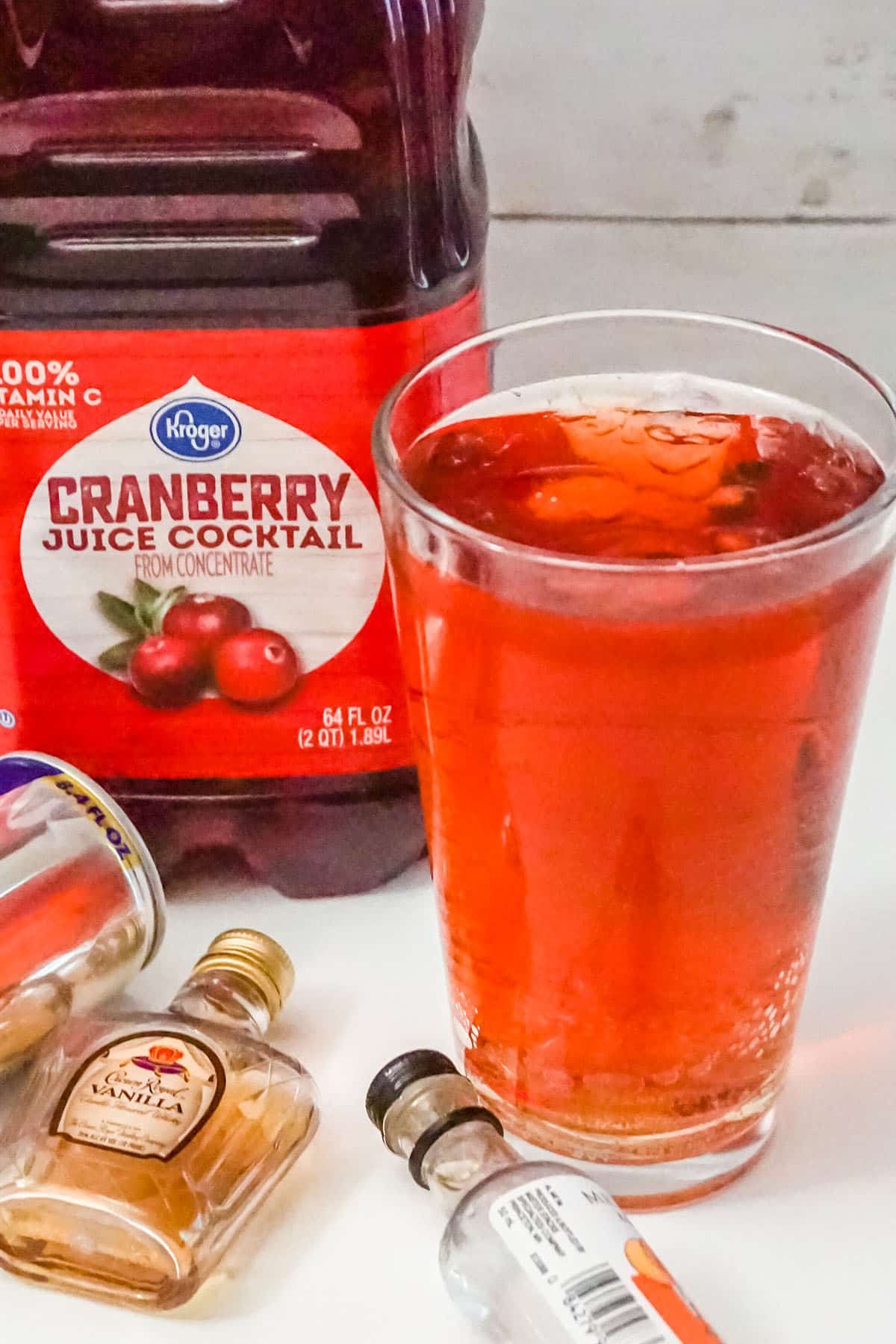 Instructions
The Vegas Bomb Shot is not your ordinary drink. It's a favorite among party-goers because of its sweet taste and explosive effect. But how do you create this drink? Fear not, for here are the step-by-step instructions on how to make the best Vegas Bomb Shot! Step 1: In shot glass combine, Crown Royal Whiskey, Peach Schnapps and Cranberry Juice.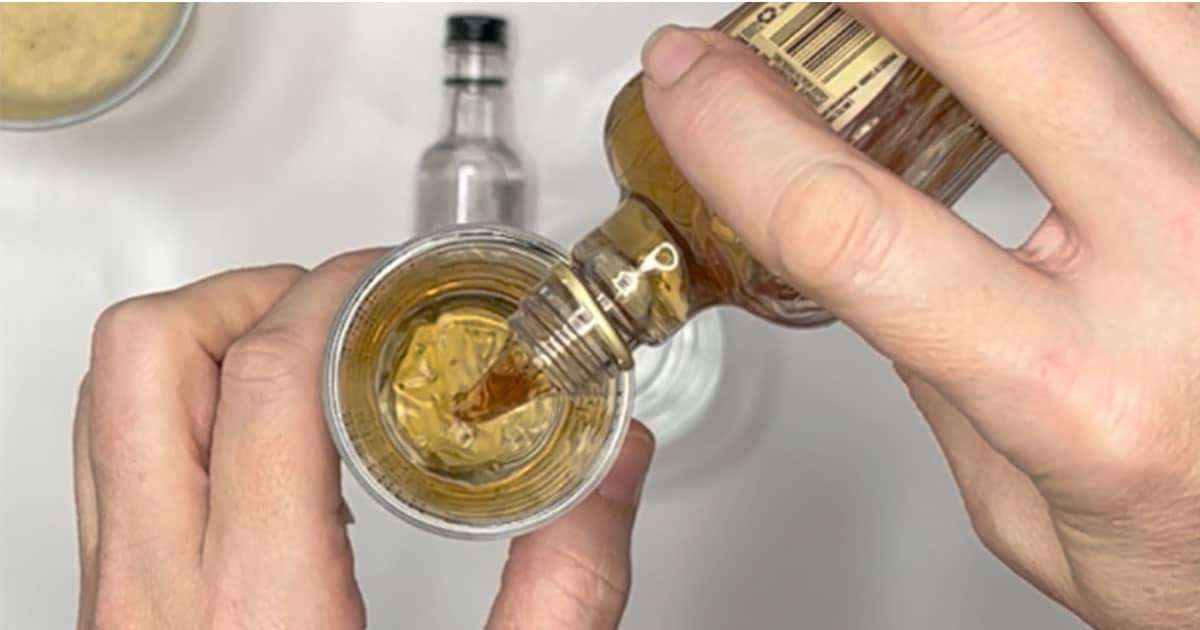 Step 2: Pour the whole can of Red Bull into the large glass.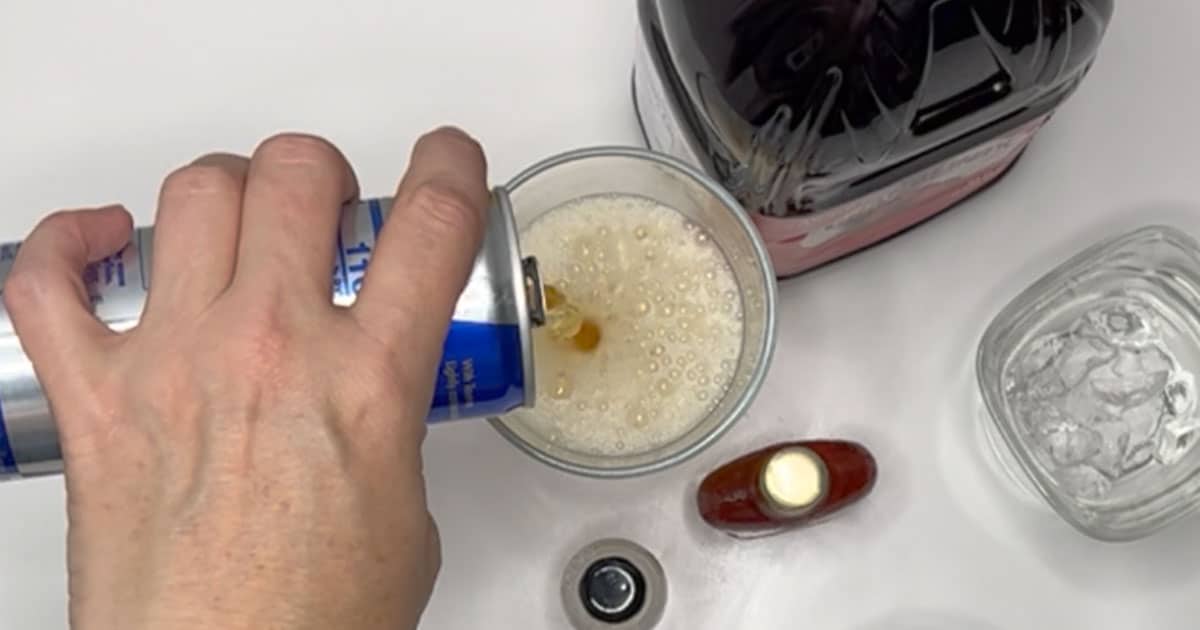 Step 3: Drop the shot glass into the large glass.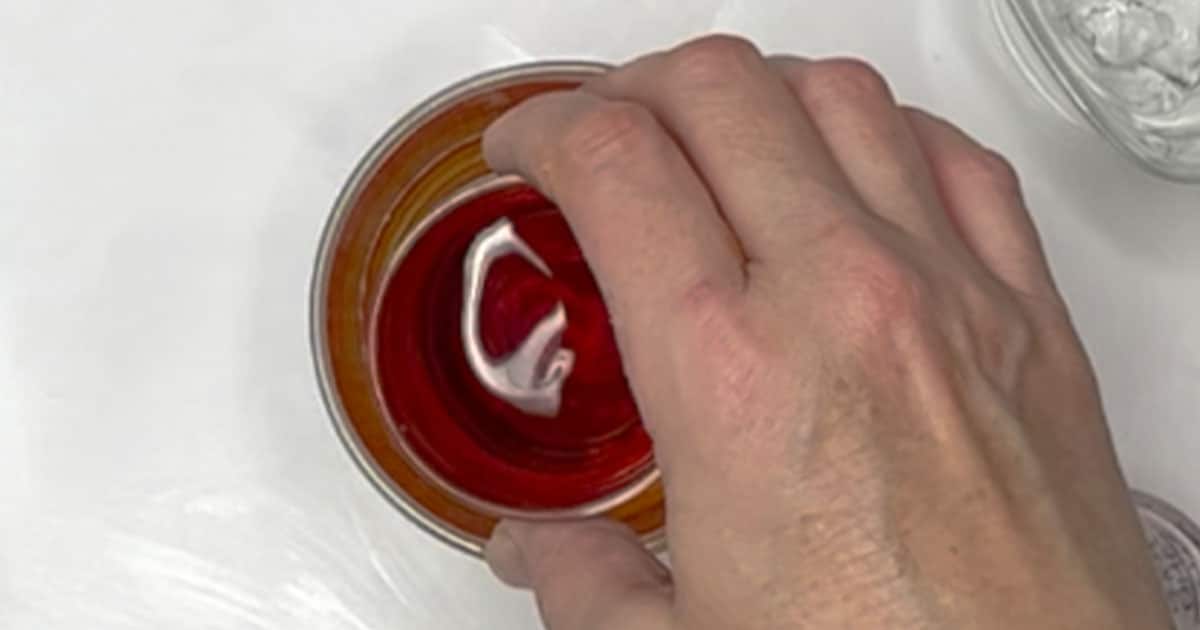 How to make sure you get your measurements right when making cocktails
Making a drink can be the highlight of your day, but if you don't get the measurements right, it can quickly turn into a disaster.
To ensure your cocktail creations are always on point, start by investing in a good jigger or a shot glass with measurements marked on it. This will help you accurately measure your liquids without any guesswork.
Next, take note of the recipe you're following and make sure to read it carefully. Don't just eyeball the measurements - take the time to be precise.
And finally, practice makes perfect! Keep experimenting with different measurements until you find the perfect ratio for your taste.
But remember, the most important ingredient in any drink is always a positive attitude (and maybe a little bit of ice).
What to serve with the Vegas Bomb Shot?
If you're planning on busting out some Vegas Bomb Shots for your next party, you're gonna need some snacks to accompany the festivities.
Sure, you could go with the classic bar food like nachos or chips and dip, but why not shake things up a bit?
How about serving some spicy chicken wings or delicious mini sliders?
And since you'll be doing some heavy drinking, it's always a good idea to balance things out with some healthier offerings like veggie platters or grilled chicken skewers.
Whatever you decide to whip up, just remember to pace yourself with those Vegas Bomb Shots – we don't want anyone waking up with a brutal hangover.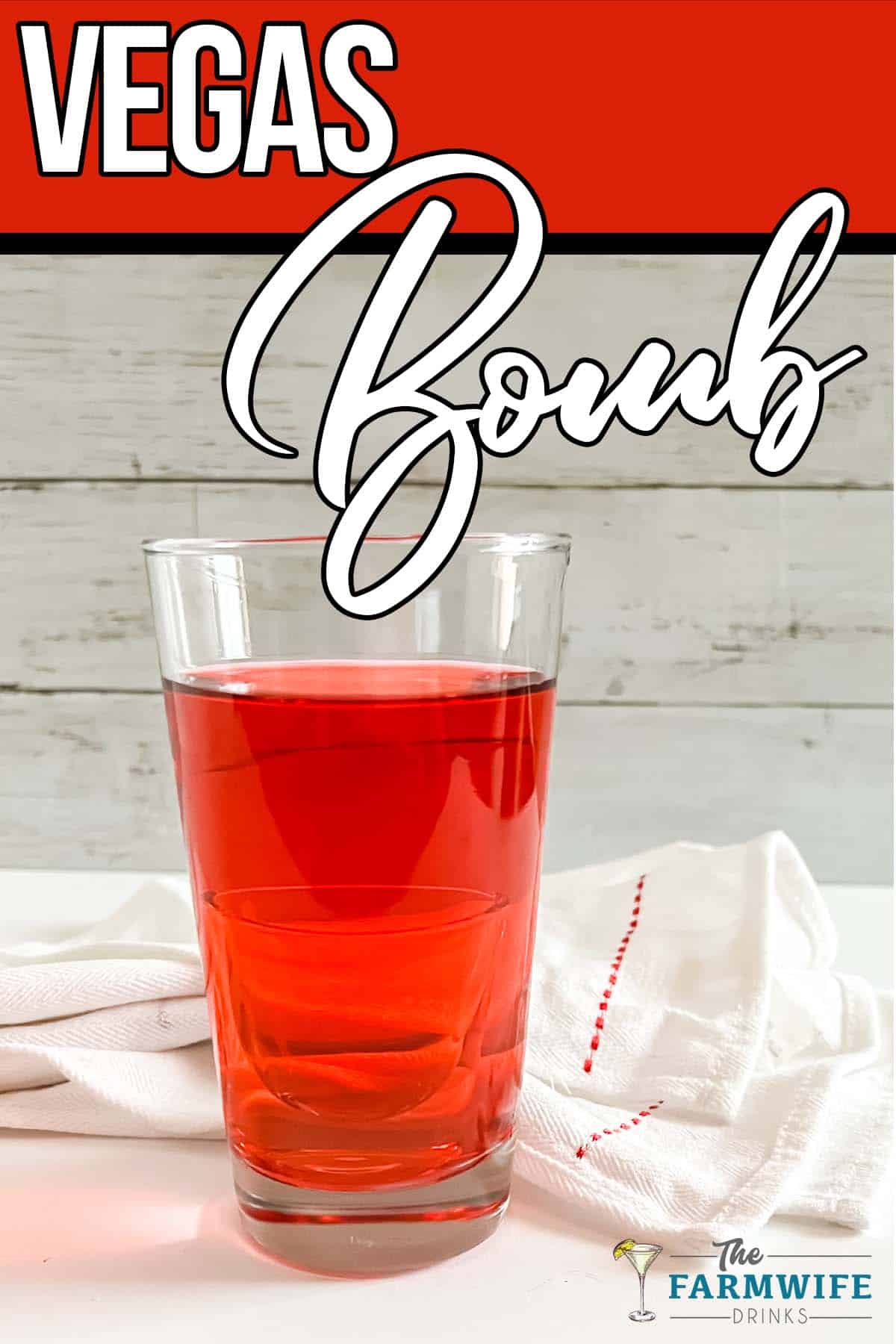 Home Bar Equipment
Having a well-stocked home bar with the equipment to make cocktails whenever you desire is important for the cocktail enthusiast. Build your bar for the perfect cocktail drinks with a few of my favorite items to make great drinks with great tools.
How to Store Cocktails
This cocktail is super easy to make, but you can make it ahead of time.
Refrigerating Leftovers - You can store leftovers of the orange crush cocktail in the fridge for up to three days.
Freezing Leftovers - Frozen orange crush slushies can also be made with leftovers. Just pop the leftovers in a freezer bag and pull out later.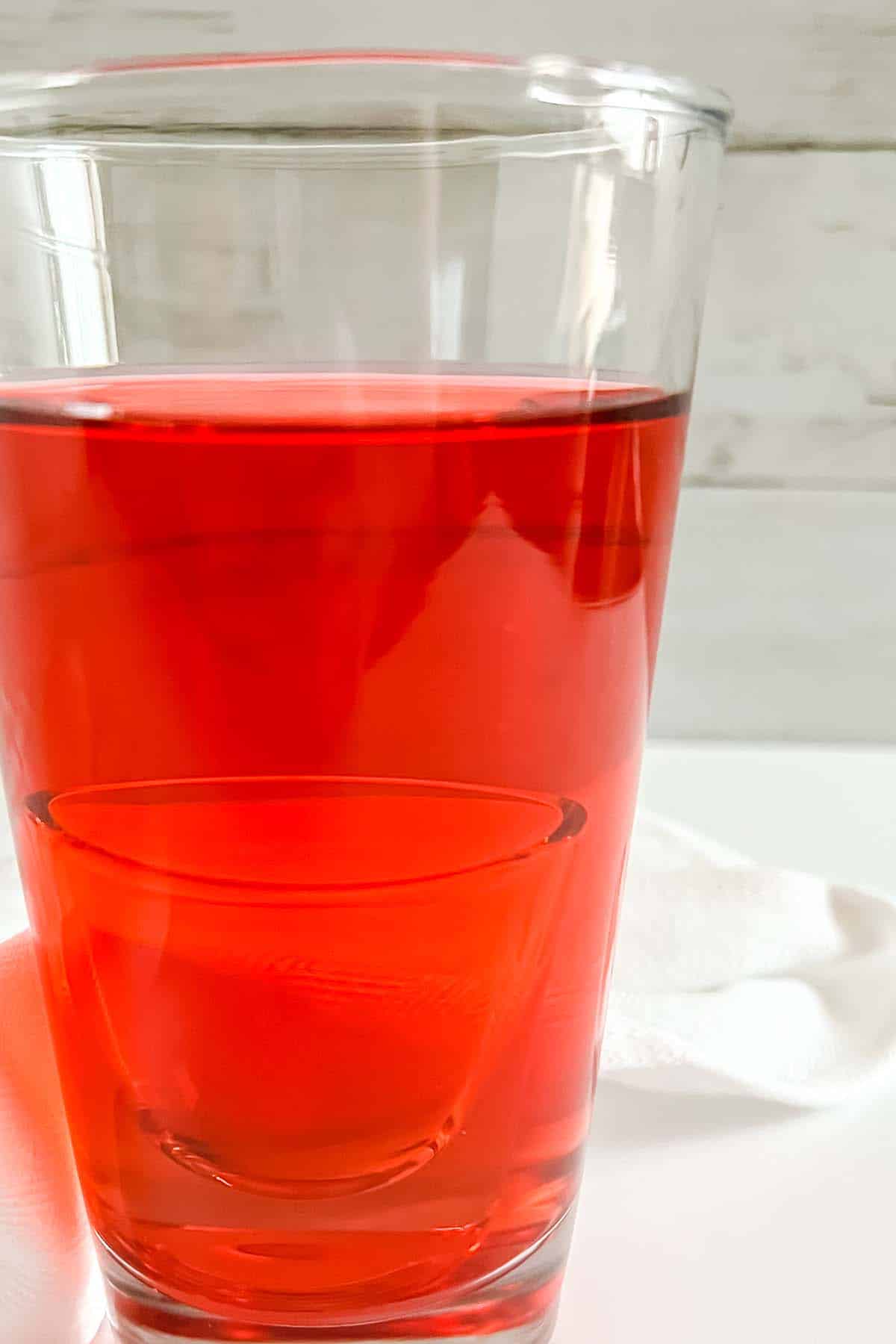 Tips for Making Stronger Cocktails
Start with high-quality ingredients and don't skimp on the spirits.
Use fresh juices, herbs, and spices to add layers of flavor.
Balance sweet and sour flavors by adding a bit of sugar or citrus juice where needed.
Consider using liqueurs for additional complexity.
Experiment with different combinations until you find something that works for your taste buds.
Use less ice in cocktails as it can dilute drinks too quickly.
Stir rather than shake when mixing drinks so they stay cold without watering down the alcohol content too much.
Add sweetness sparingly; if a drink tastes too sweet, add some bitters to balance it out.
Store all relevant ingredients together in one place so you have quick access when making drinks at home or behind a bar counter!
Tips for Making Chillier Cocktails
The heat of the summer can quickly make your cocktails warm. Here are a few tips for keeping your cocktails cool.
Freeze your Booze - Keep your vodka in the freezer in the summer. It will make your booze more syrupy but the cocktail ice cold.
Chill your Juices - Always have your mixers in the fridge. This means your juices too. Don't just keep your unopened juices on the shelf.
Refrigerate your Fruit - When using citrus, pop it in the fridge to chill it as well. It can act as ice cubes. While this recipe doesn't call for fruit, using frozen fruit instead of fresh fruit also helps keep drinks chilled.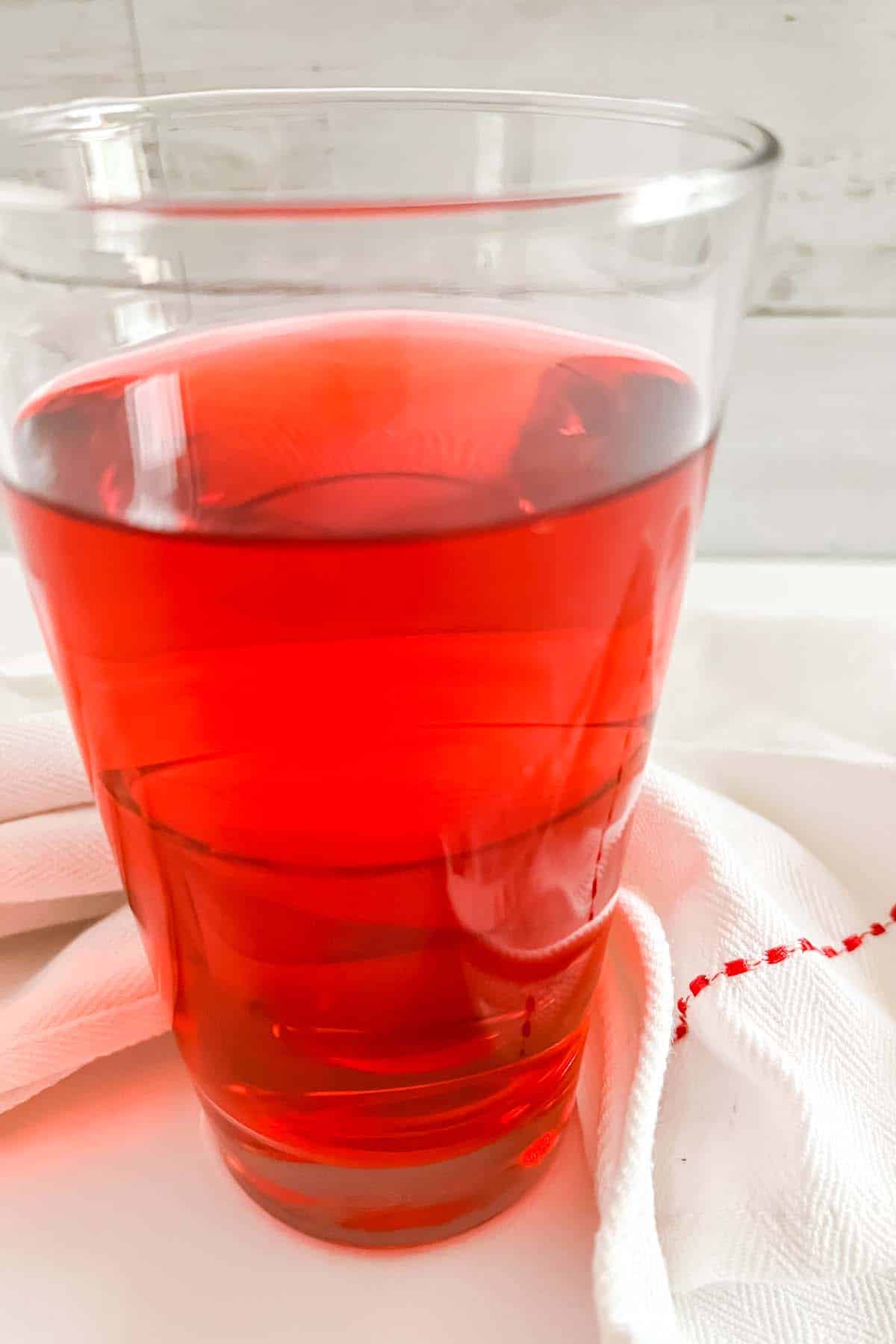 The Vegas Bomb Shot packs a punch that's no joke!
Not only is it a visually stunning concoction, but its origins are rooted in some of the wild nights you can only find in Sin City.
To make sure your at-home version of this classic cocktail comes out perfect and with maximum flavor, remember to measure carefully and enjoy with salty snacks like nachos.
So if you feel like being transported right to Las Vegas, combining these ingredients together is sure to give you the nightlife experience without ever leaving your house.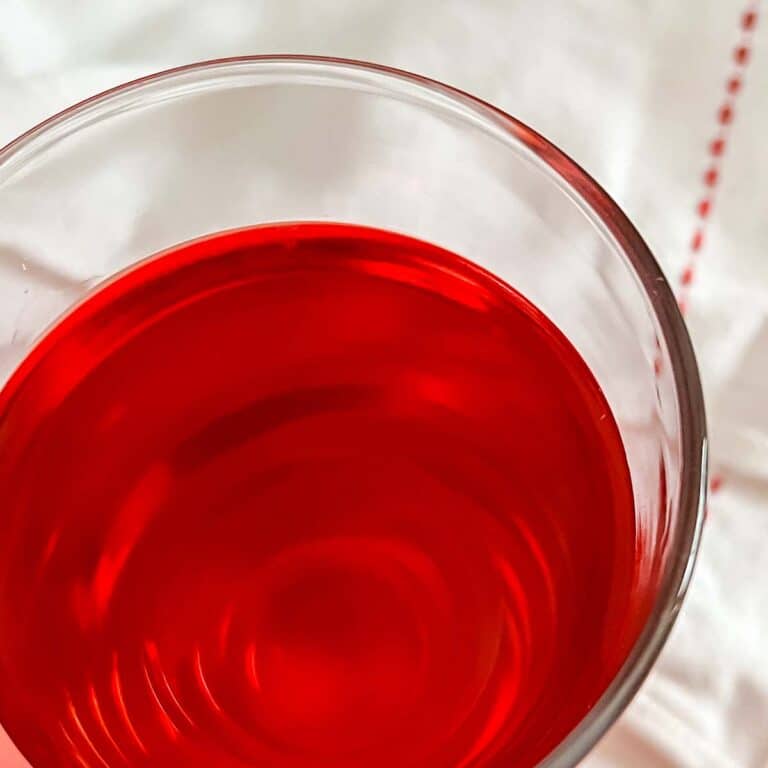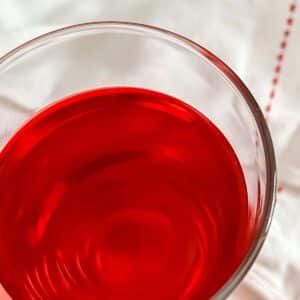 Vegas Bomb
Are you looking for a fun and simple party trick to impress your friends? The Vegas Bomb Shot is the perfect way to do just that!
Print
Pin
Rate
Equipment
1 large glass

1 shot glass
Ingredients
1 ¼

oz

Crown Royal Whiskey

¼

oz

Peach Schnapps

2

oz

Cranberry Juice

1

can

Red Bull
Instructions
In Shot glass combine, Crown Royal Whiskey, Peach Schnapps and Cranberry Juice.

1 ¼ oz Crown Royal Whiskey,

¼ oz Peach Schnapps,

2 oz Cranberry Juice

Pour the whole can of Red Bull in the large glass.

Drop the Shot glass into the large glass of Red Bull.
Nutrition
Serving:
1
g
|
Calories:
278
kcal
|
Carbohydrates:
46
g
|
Protein:
1
g
|
Fat:
0.1
g
|
Saturated Fat:
0.01
g
|
Polyunsaturated Fat:
0.04
g
|
Monounsaturated Fat:
0.01
g
|
Sodium:
37
mg
|
Potassium:
48
mg
|
Fiber:
0.1
g
|
Sugar:
45
g
|
Vitamin A:
26
IU
|
Vitamin C:
5
mg
|
Calcium:
12
mg
|
Iron:
0.2
mg
Latest posts by Chantal Kirkland
(see all)