Looking for a refreshing orange crush cocktail recipe? Look no further! This drink is incredibly easy to make and perfect for summertime sipping.
Whether you're enjoying it by the pool or after dinner, this orange crush will definitely hit the spot. So grab your ingredients and let's get shaking!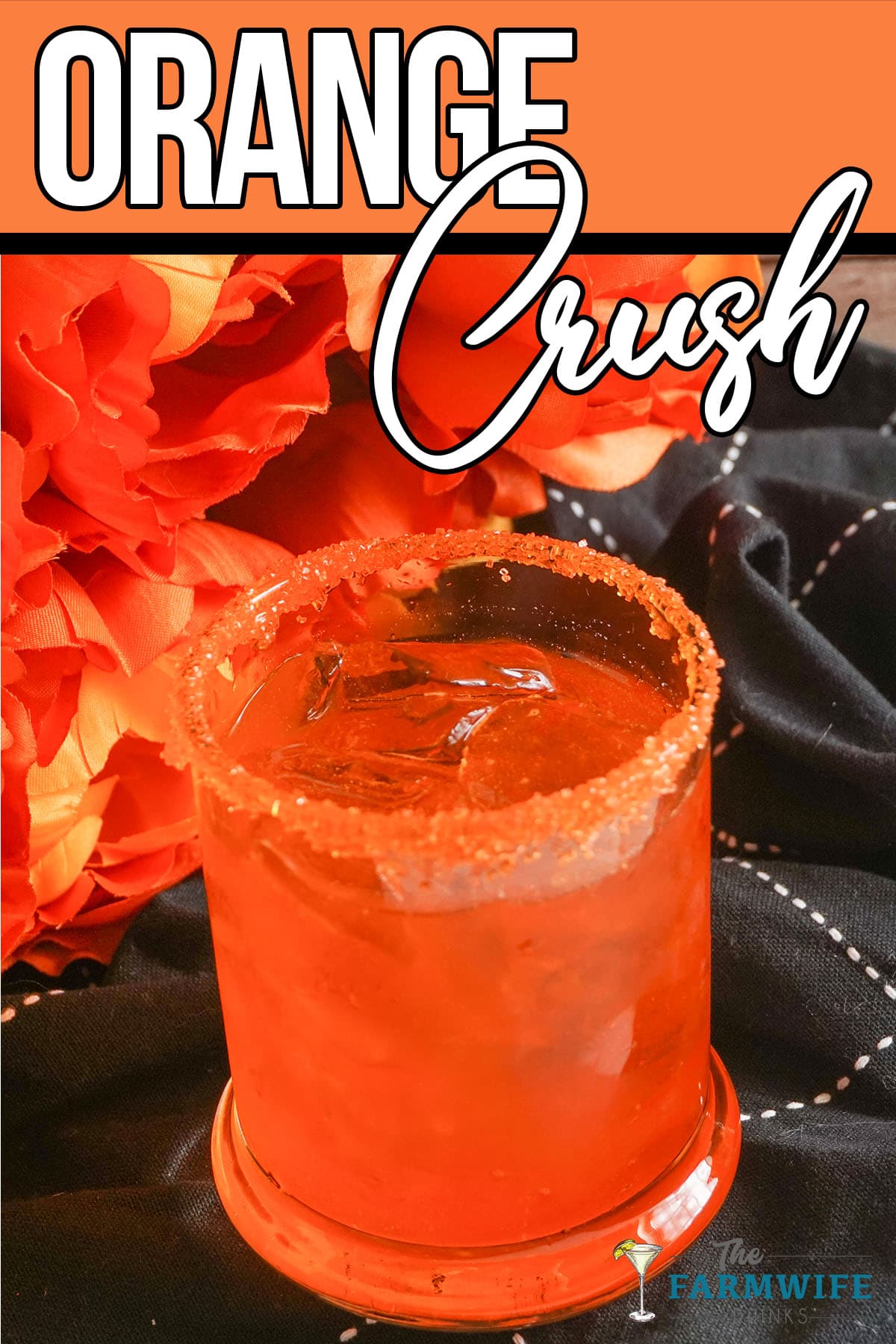 The Ultimate Orange Crush Cocktail is the perfect drink for any occasion. Whether you're having a beach party, a pool day, or an outdoor barbecue, this tasty cocktail will be sure to please.
It's also great for summer nights when you just want to relax with friends and family. And since it only takes five minutes to prepare, it's easy enough to whip up on short notice!
Pairing food with your orange crush cocktail is key in creating the ultimate experience.
This citrusy beverage pairs best with light snacks such as chips and salsa, guacamole, and vegetable crudités.
For something heartier try grilled chicken skewers or shrimp tacos - they'll balance out the sweetness of the orange juice perfectly!
If you're feeling adventurous why not challenge yourself by pairing it with some spicy foods like jalapeño poppers or buffalo wings?
Whatever snack you choose, this Orange Crush Cocktail will definitely take your taste buds on a delicious journey!
Jump to:
Ingredients to Make an Orange Crush Shot
Easy and beyond fun to drink, this orange crush shot is a simple drink. But, as with any drink, you'll have to use SOMETHING to make it. So, here's the ingredient list to help you go shopping:
Individual Orange Crush Drink Mix

7up
Triple Sec
Simple syrup (optional)
Orange sanding sugar (optional)
See the recipe card for quantities.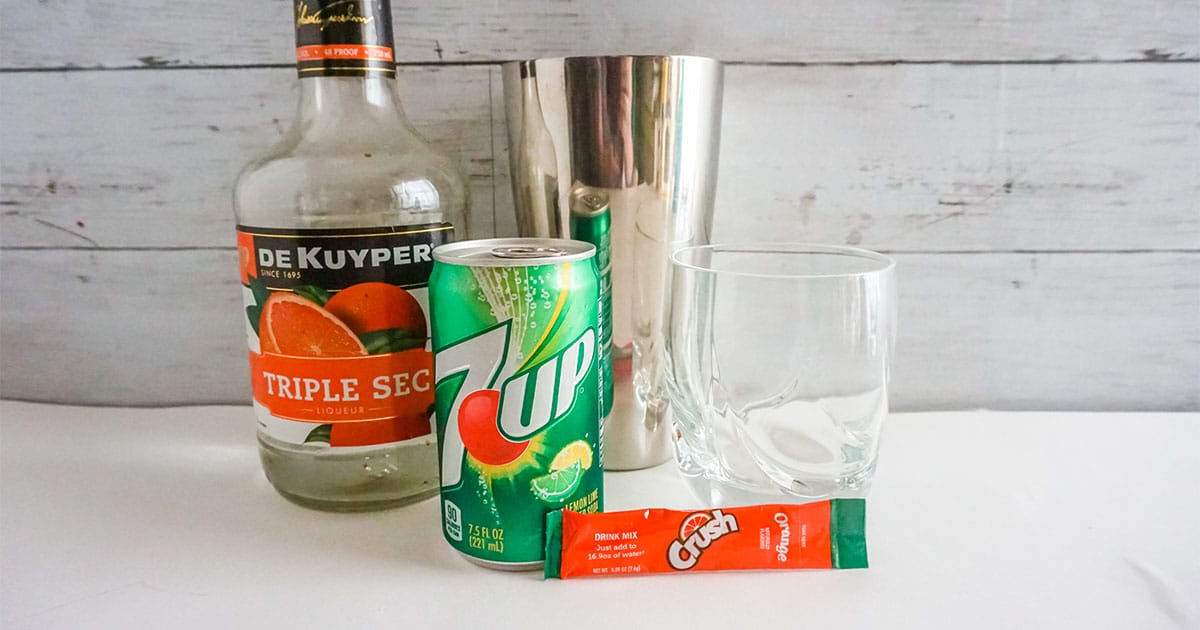 Instructions to Make an Orange Crush Cocktail
Pour in Crush Powder mix.
Add in 7up.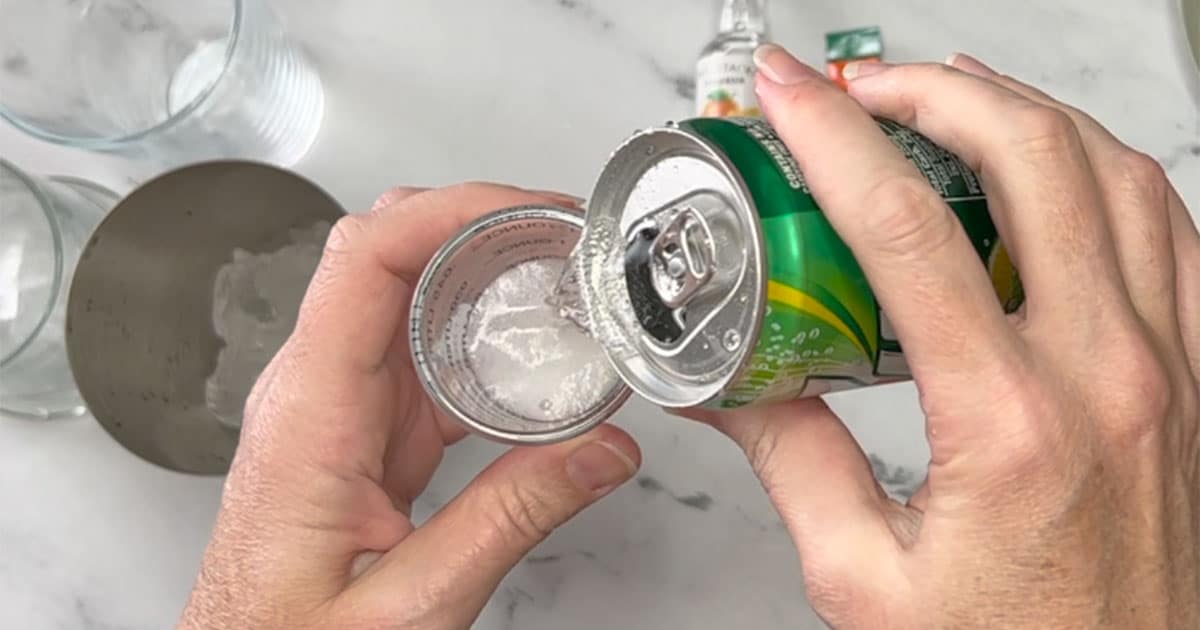 Add the triple sec.
Shake for a couple minutes.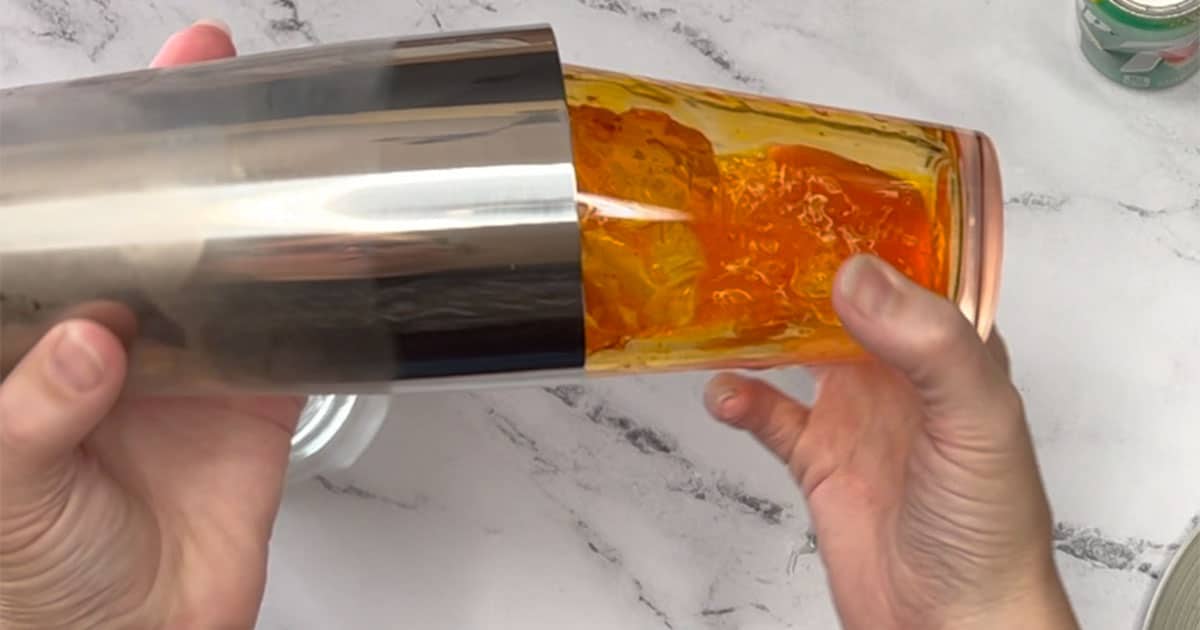 Dip top of glass into simple syrup.
Now dip the top of the glass into sanding sugar.
Pour orange drink into decorated glass.
Is this Orange Crush Mixed Drink Vegan?
Yes, this orange crush cocktail is vegan-friendly! All of the ingredients are plant-based and there's no need to add any animal products. The orange drink mix and vodka help to create a refreshingly sweet drink that's perfect for summertime sipping.
Is this Orange Soda Cocktail Gluten-Free?
Yes, this orange soda cocktail is gluten-free. The triple sec, 7-up and orange drink mix used to make the cocktail are both gluten-free, so you can enjoy this delicious beverage without worrying about any unpleasant reactions.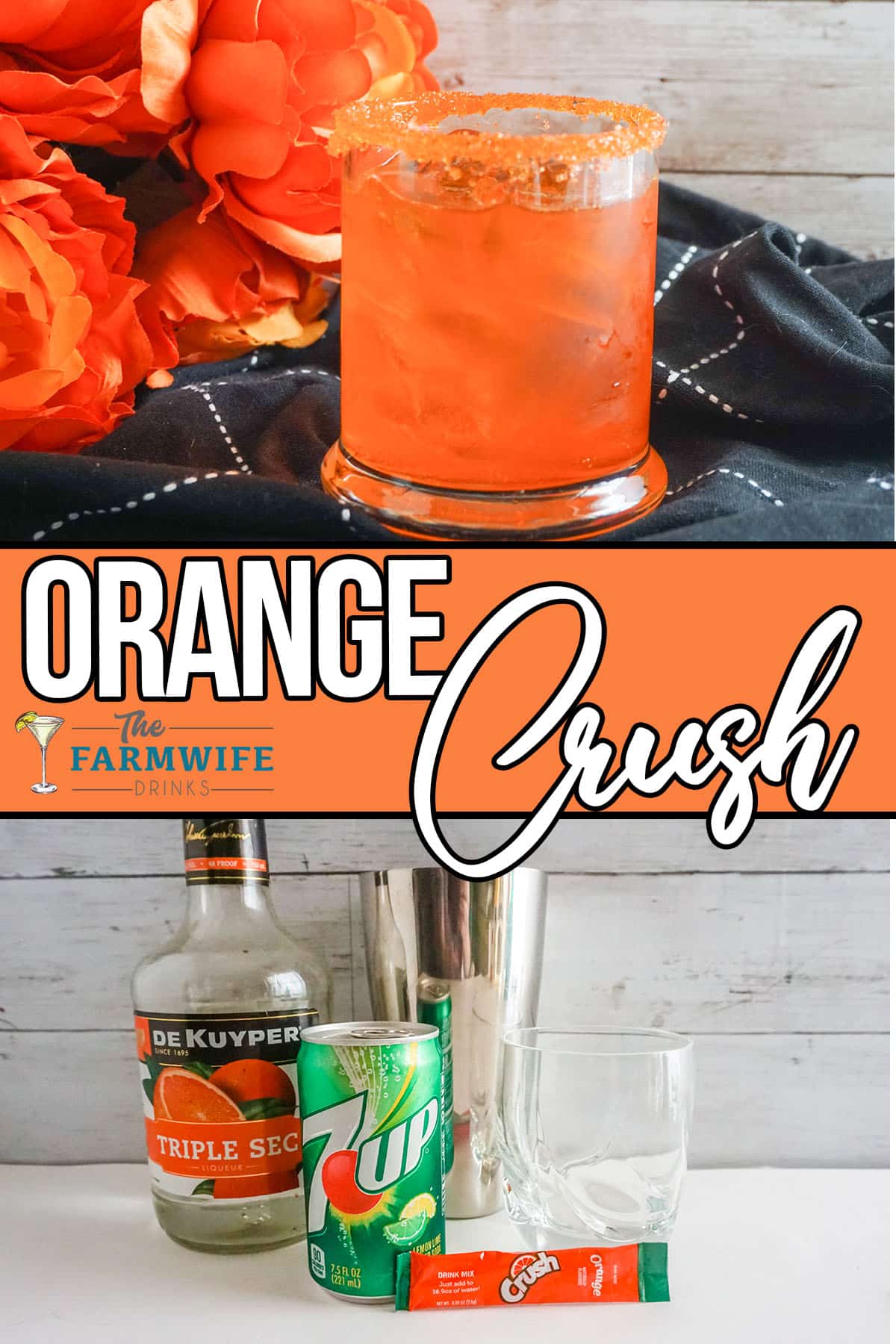 What Are Some Variations on an Orange Crush Drink?
This cocktail recipe is incredibly flexible and open for experimentation. If you don't like the taste of triple sec, try using vodka, rum or even tequila for a more flavorful twist!
If you're not a fan of orange juice, swap it out with one of the other drink mixes. The've got a grape drink mix, a strawberry - the choices are practically endless.
You can also add fresh herbs such as mint and basil to give your drink an extra flavor kick.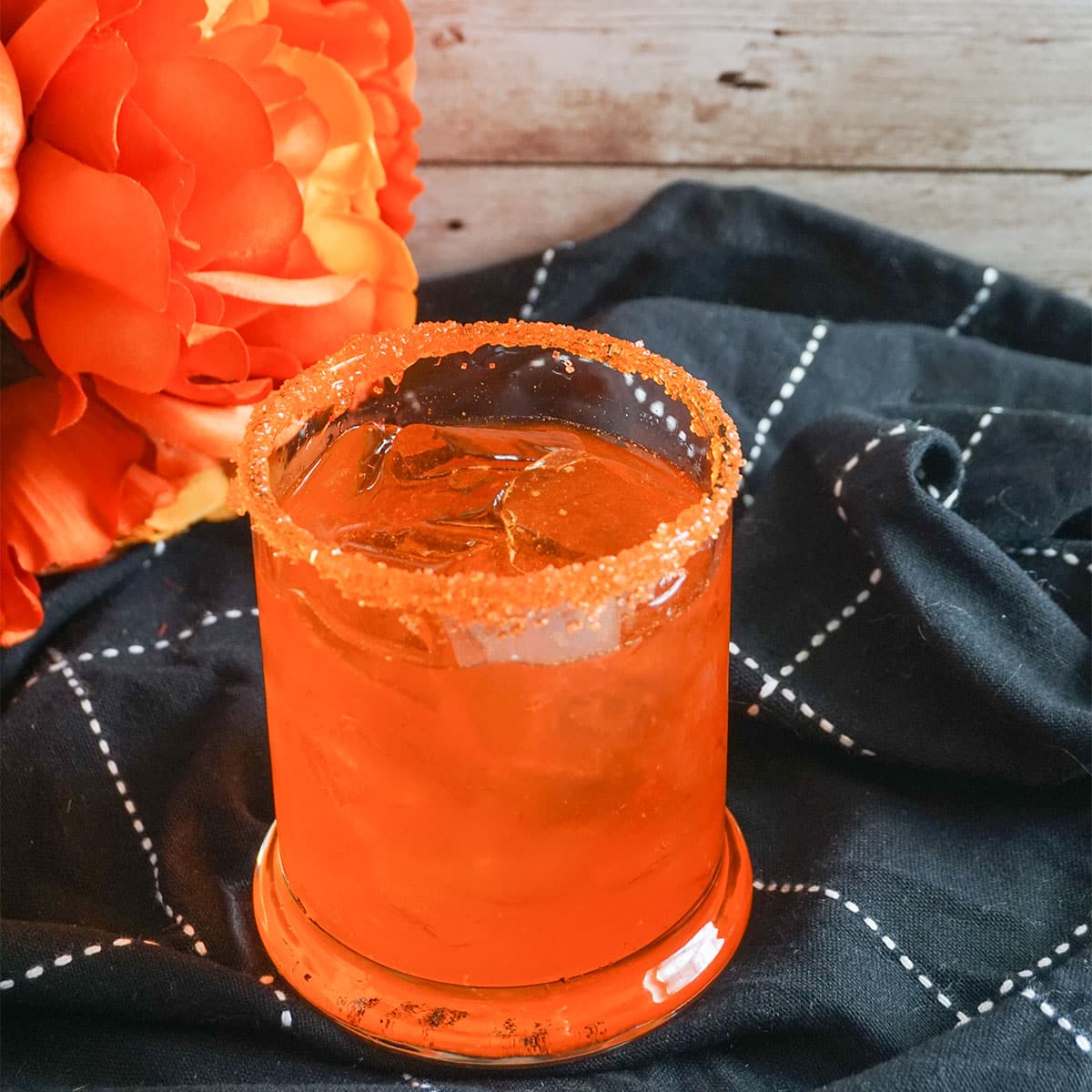 Tips for Making Stronger Cocktails
Start with high-quality ingredients and don't skimp on the spirits.
Use fresh juices, herbs, and spices to add layers of flavor.
Balance sweet and sour flavors by adding a bit of sugar or citrus juice where needed.
Consider using liqueurs for additional complexity.
Experiment with different combinations until you find something that works for your taste buds.
Use less ice in cocktails as it can dilute drinks too quickly.
Stir rather than shake when mixing drinks so they stay cold without watering down the alcohol content too much.
Add sweetness sparingly; if a drink tastes too sweet, add some bitters to balance it out.
Store all relevant ingredients together in one place so you have quick access when making drinks at home or behind a bar counter!
Tips for Making Chillier Cocktails
The heat of the summer can quickly make your cocktails warm. Here are a few tips for keeping your cocktails cool.
Freeze your Booze - Keep your vodka in the freezer in the summer. It will make your booze more syrupy but the cocktail ice cold.
Chill your Juices - Always have your mixers in the fridge. This means your juices too. Don't just keep your unopened juices on the shelf.
Refrigerate your Fruit - When using citrus, pop it in the fridge to chill it as well. It can act as ice cubes. While this recipe doesn't call for fruit, using frozen fruit instead of fresh fruit also helps keep drinks chilled.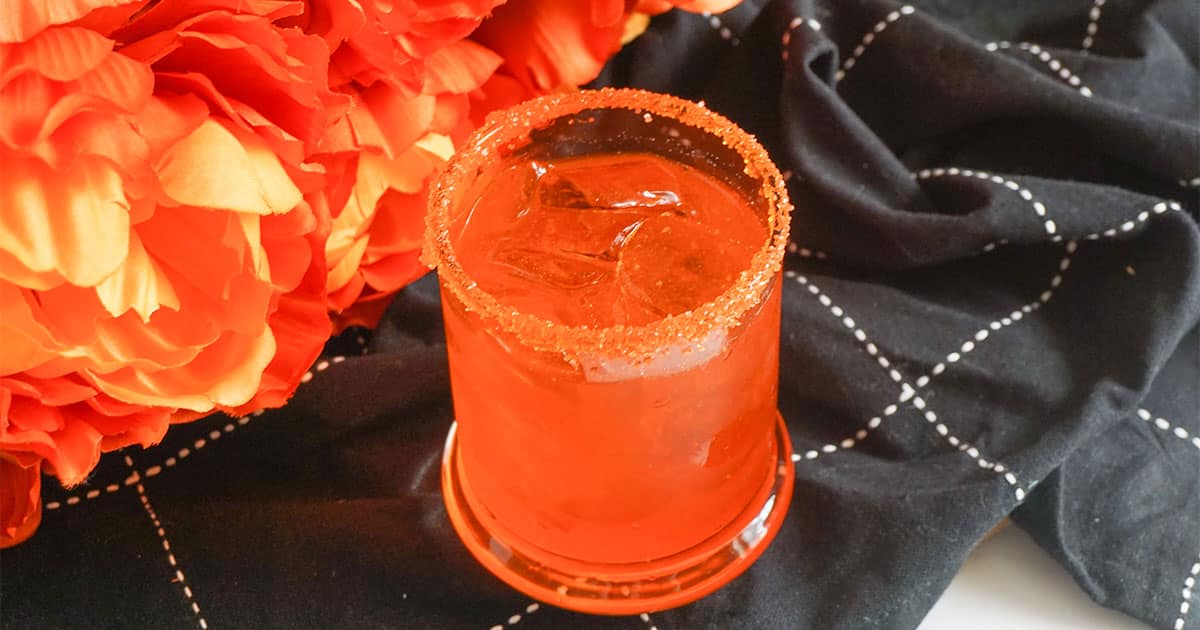 Home Bar Equipment
Having a well-stocked home bar with the equipment to make cocktails whenever you desire is important for the cocktail enthusiast. Build your bar for the perfect cocktail drinks with a few of my favorite items to make great drinks with great tools.
How to Store Cocktails
This cocktail is super easy to make, but you can make it ahead of time.
Refrigerating Leftovers - You can store leftovers of the orange crush cocktail in the fridge for up to three days.
Freezing Leftovers - Frozen orange crush slushies can also be made with leftovers. Just pop the leftovers in a freezer bag and pull out later.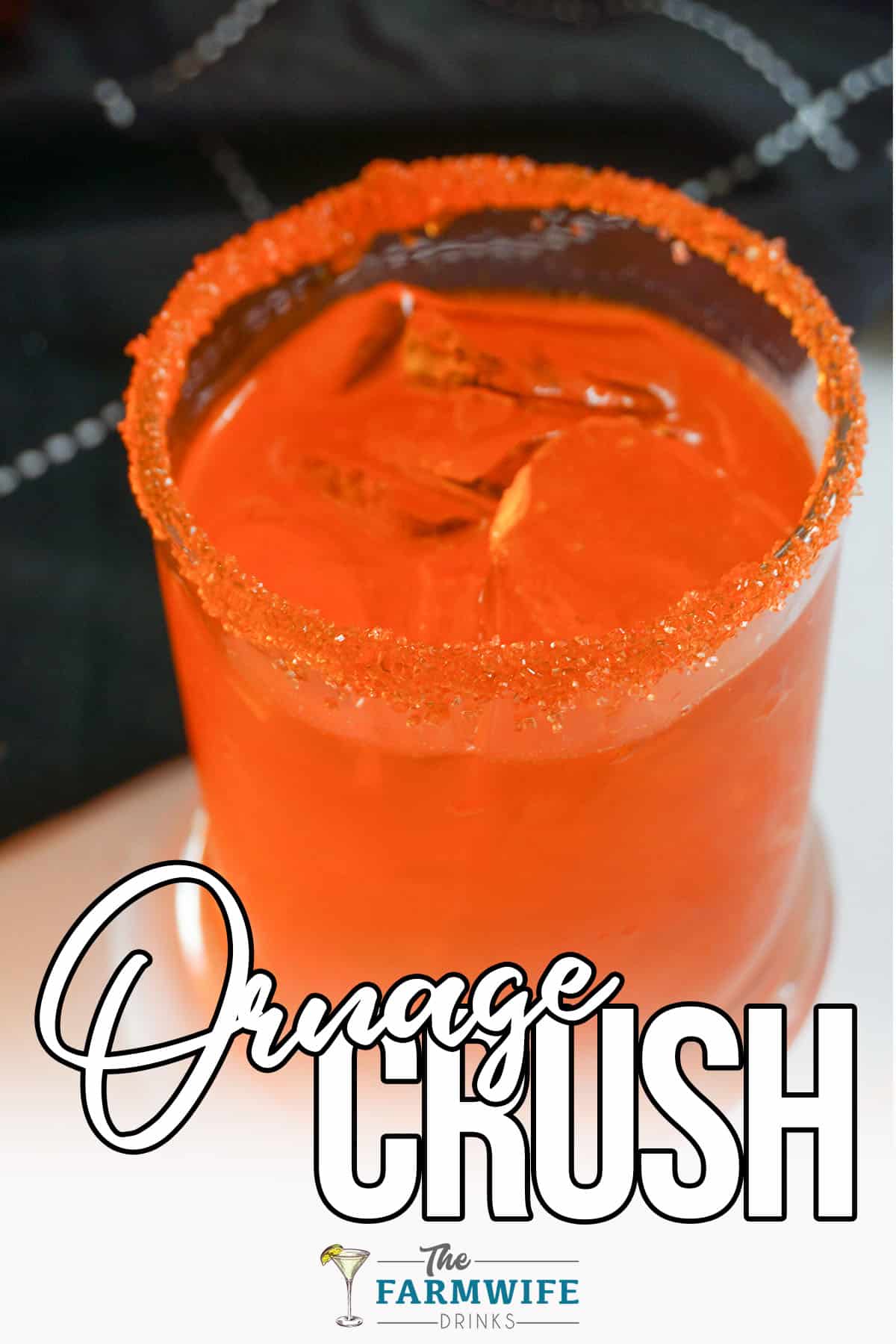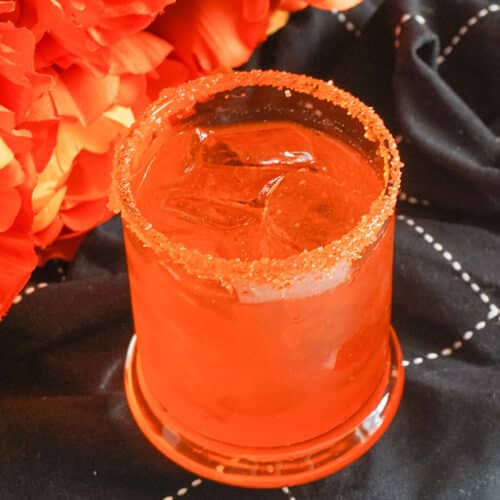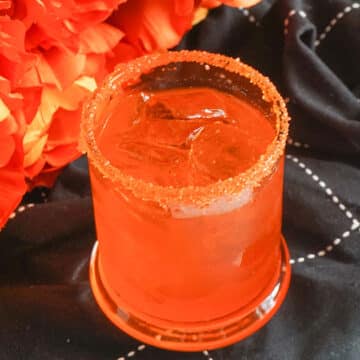 Orange Crush Cocktail
Incredibly easy this Orange Crush cocktail is a fun after dinner drink or just a poolside cocktail. This orange cocktail is fun!
Print
Pin
Rate
Ingredients
1

pk

Individual Orange Crush Drink mix

2

oz

7up

1

oz

Triple Sec

1

tablespoon

Simple Syrup

Optional

2

tablespoon

Orange Sanding Sugar

Optional
Instructions
Pour in Crush Powder mix.

1 pk Individual Orange Crush Drink mix

Add in 7up and Triple Sec.

2 oz 7up,

1 oz Triple Sec

Shake for a couple Minutes.

Dip Top of glass into Simple Syrup.

1 tablespoon Simple Syrup

Now dip the top of the glass into sanding sugar.

2 tablespoon Orange Sanding Sugar

Pour Orange drink into decorated glass.
Nutrition
Serving:
1
g
|
Calories:
261
kcal
|
Carbohydrates:
55
g
|
Protein:
0.1
g
|
Fat:
0.2
g
|
Saturated Fat:
0.03
g
|
Polyunsaturated Fat:
0.03
g
|
Monounsaturated Fat:
0.01
g
|
Sodium:
20
mg
|
Potassium:
24
mg
|
Sugar:
54
g
|
Vitamin A:
0.1
IU
|
Vitamin C:
0.4
mg
|
Calcium:
4
mg
|
Iron:
1
mg
Latest posts by Chantal Kirkland
(see all)