Who has a lot of time for making drinks?! Not me. And these 80+ no-fuss cocktails that you can whip up in 5 minutes flat are about to wow you and all of your friends.
No need for long lists of ingredients or special mixology equipment - all it takes is time and skill!
So get out your shakers, stirrers, tasting glasses; because these recipes will have you crafting extraordinary drinks faster than you can spell Prosecco (not too hard though!).
Read on for for these easy-to-make cocktails that will take less than 5 minutes to perfect.
You might be surprised at what crafty concoctions are created with everyday ingredients any bartender, even novice ones like us, can master!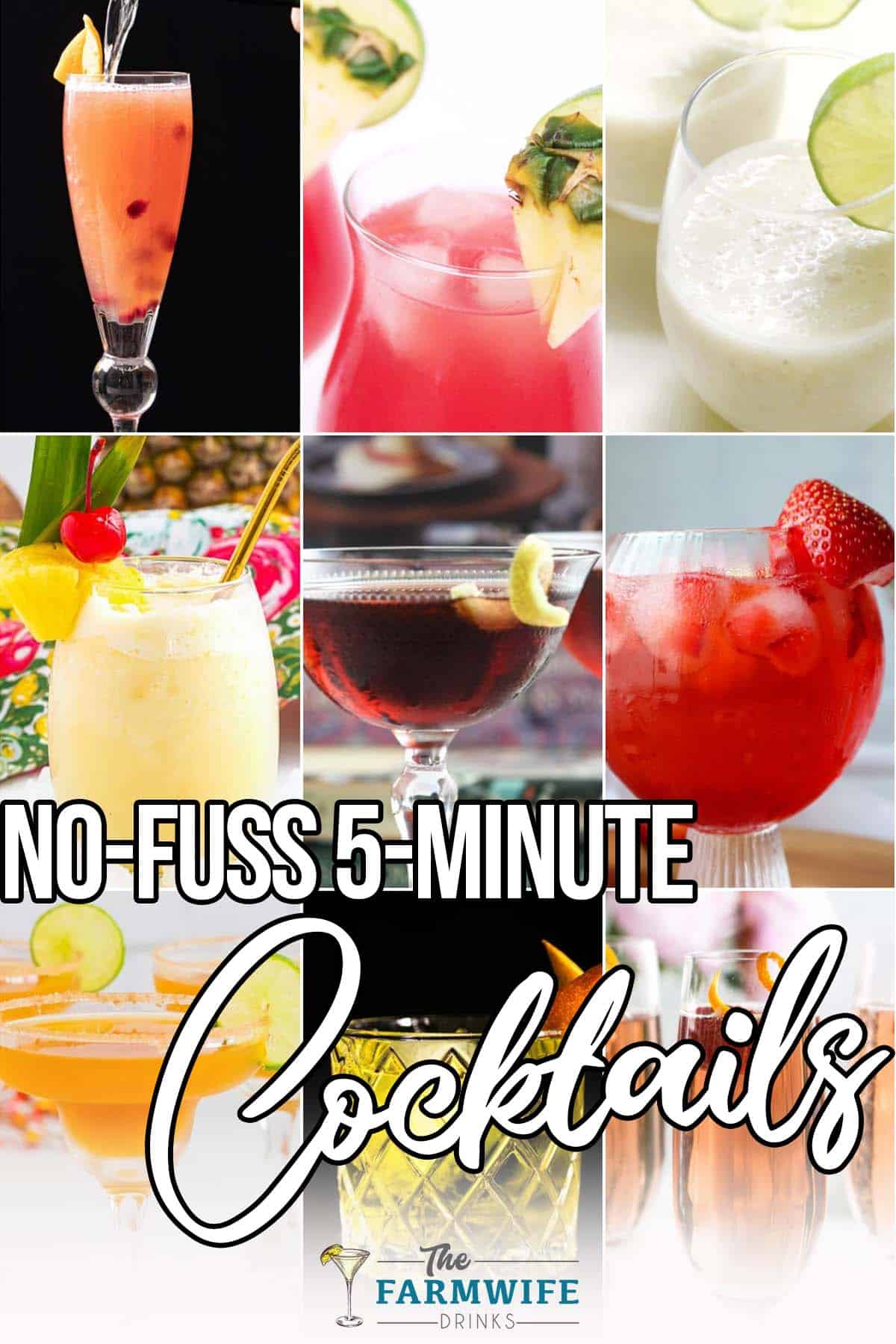 80+ No-Fuss Cocktails that Take Less Than 5-Minutes to Make!
Who doesn't love a cocktail after a long day at work?
But sometimes, the thought of mixing and measuring ingredients can be daunting, especially if you're just looking to unwind.
That's where time-saving cocktails come in handy.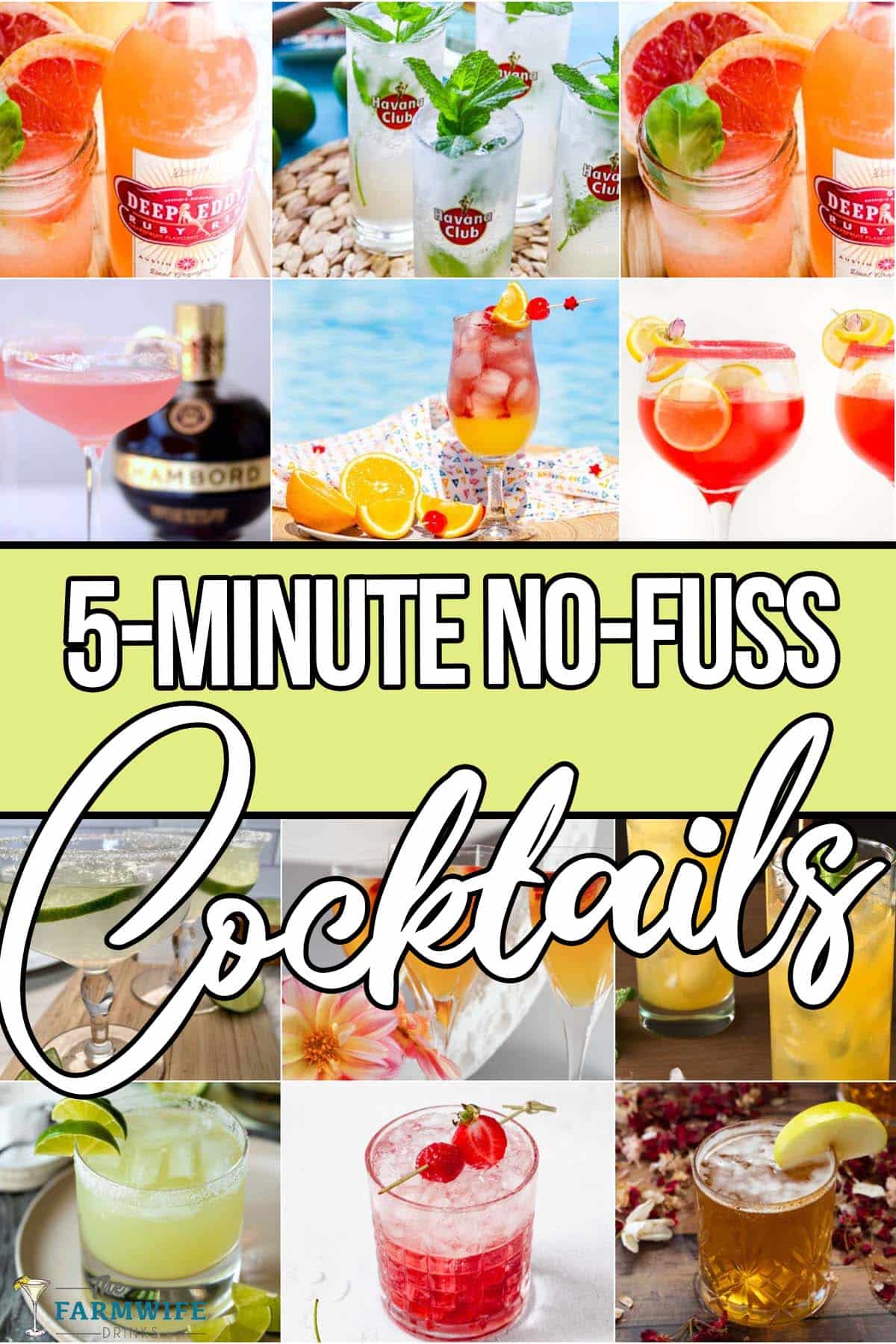 These drinks pre-mix all the ingredients you need, so all you have to do is pour and enjoy.
Not only do they save you time and effort, but they also allow you to savor every sip without worrying about the next step in the mixing process.
So, kick back and relax with a delicious time-saving cocktail – because life is too short for complicated drinks.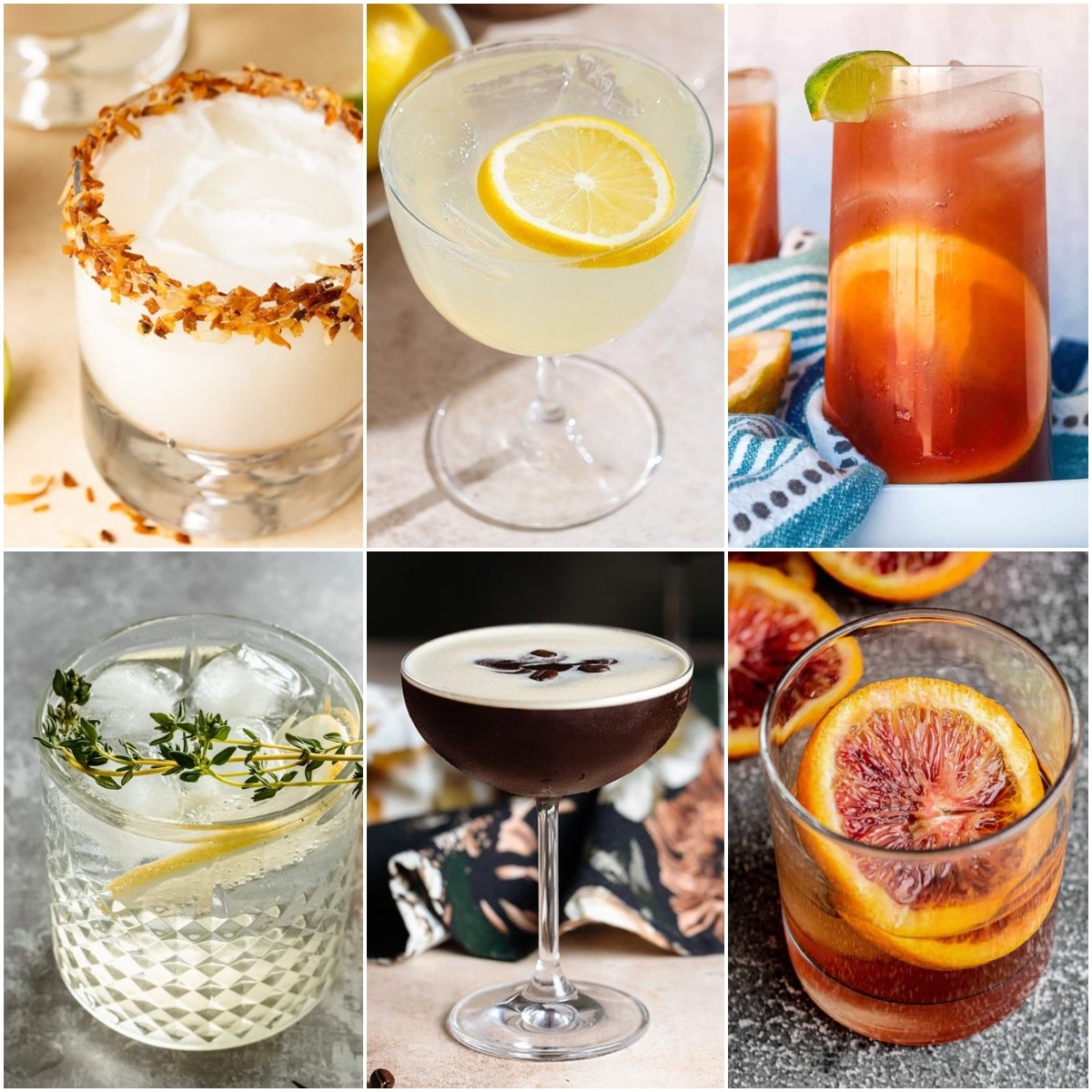 A guide on creating non-alcoholic Piña Coladas, using fresh ingredients for a sunny, tropical beverage.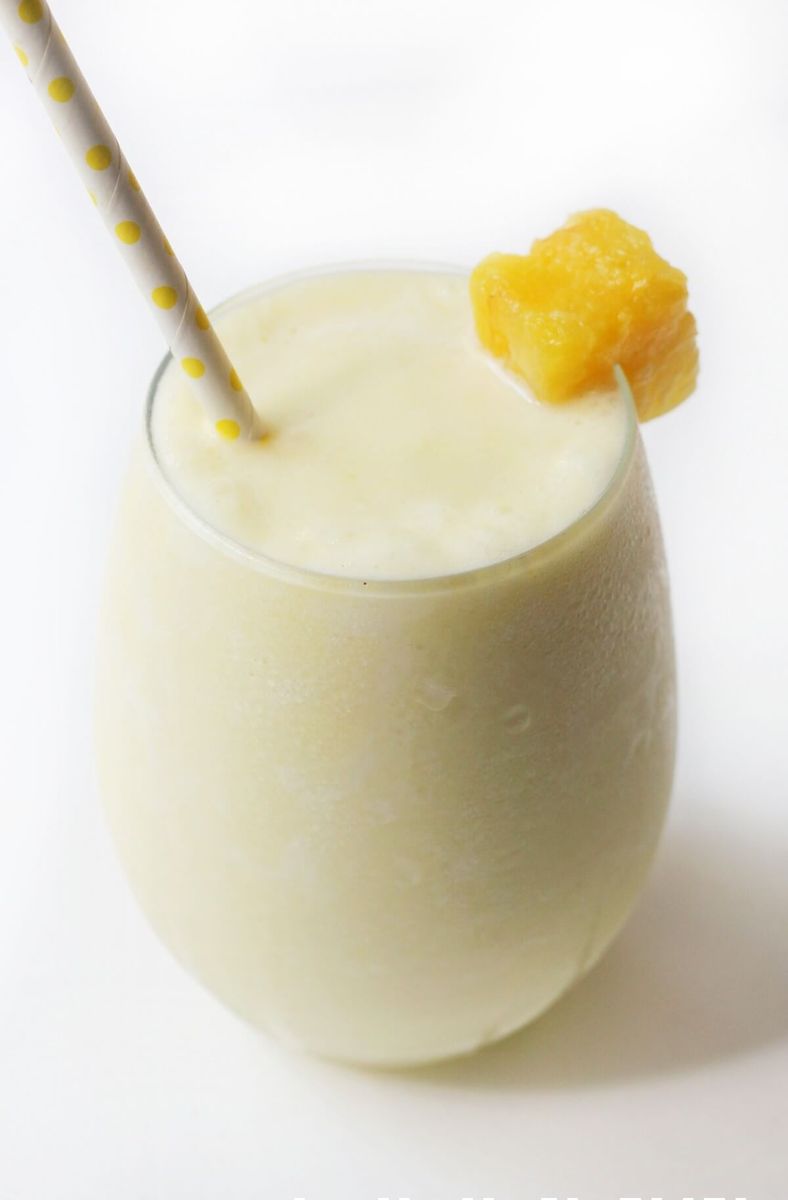 Non-alcoholic variation of the classic daiquiri, featuring the creamy sweetness of bananas.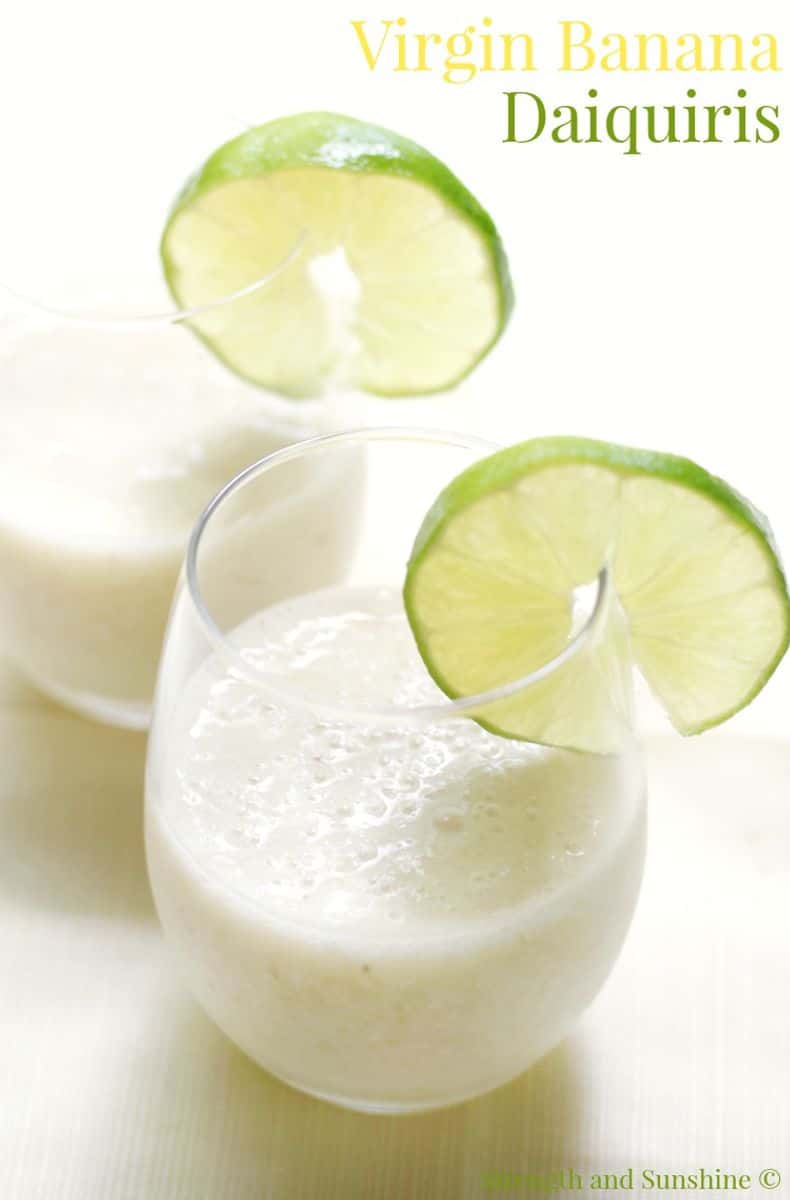 A simple, dairy-free and gluten-free cocktail that recreates the classic creamy citrus taste of an Orange Julius.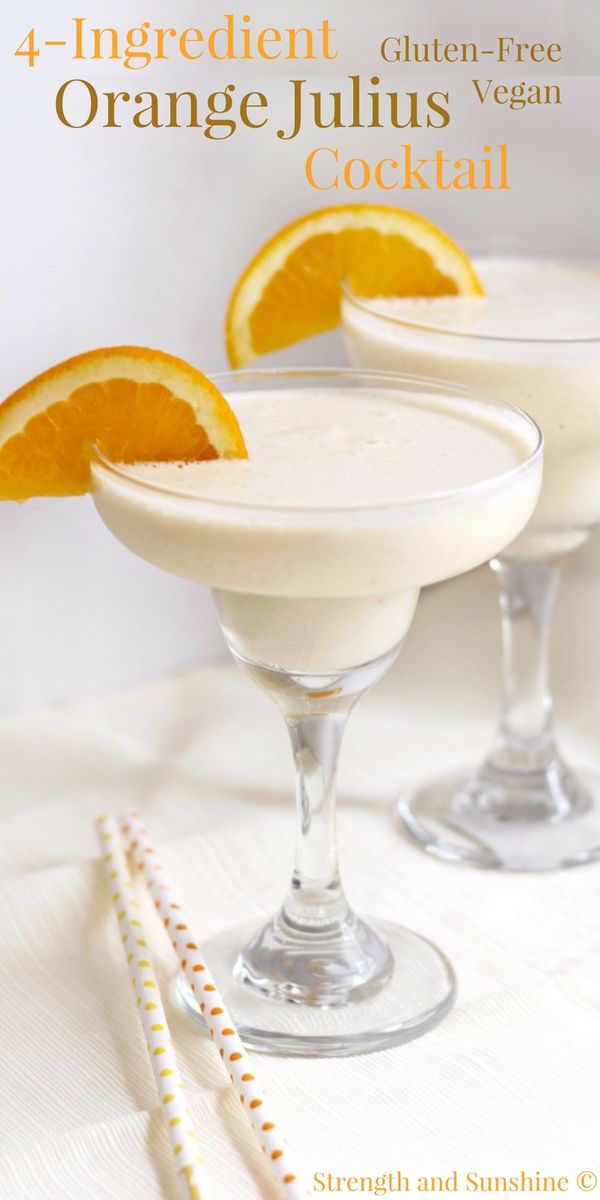 A personal interpretation of the British summer staple featuring Pimm's No.1 and refreshing lemonade.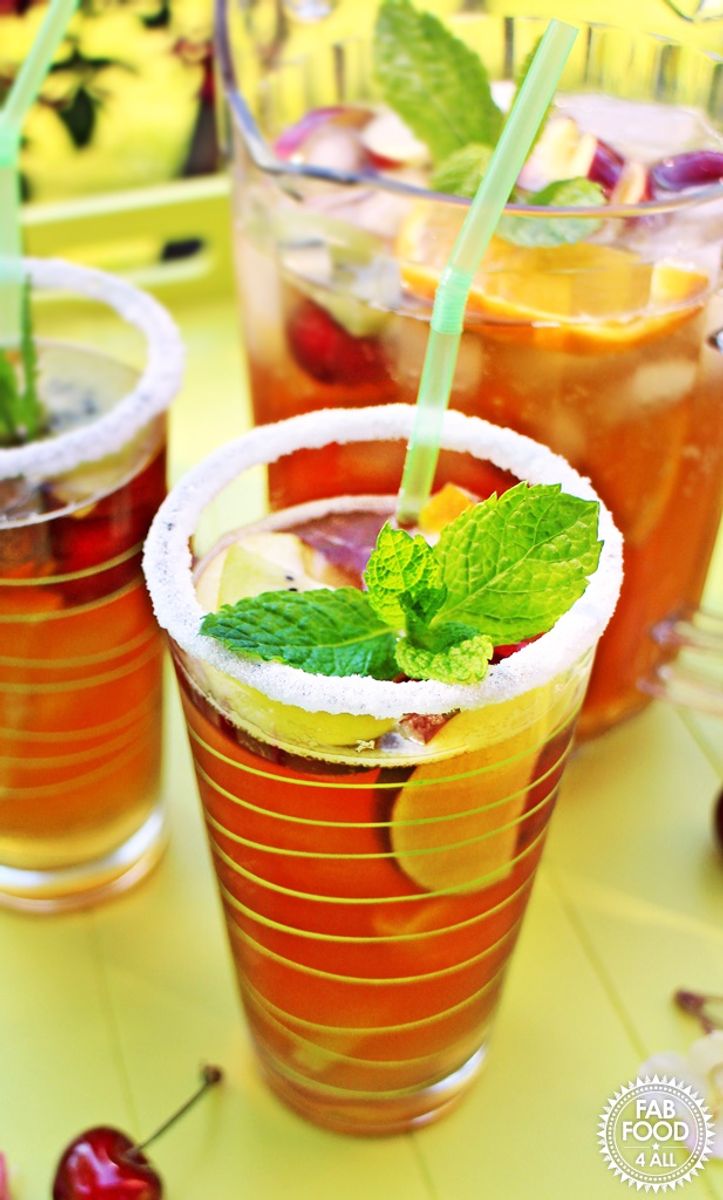 A bright, citrusy cocktail combining the Italian lemon liqueur, Limoncello, with bubbly tonic water.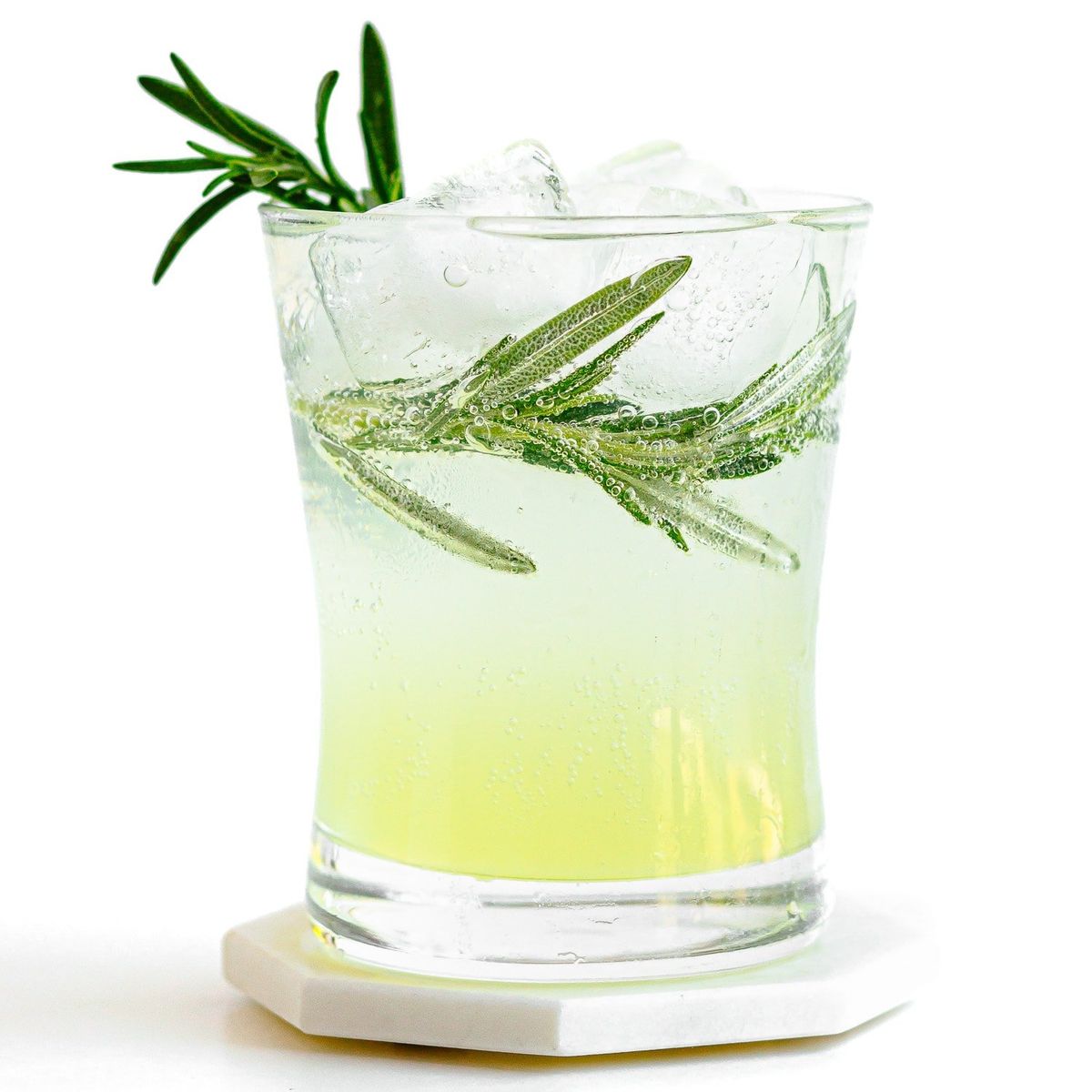 A romantically themed margarita, blending the sweet flavors of strawberry and vanilla for a festive celebration.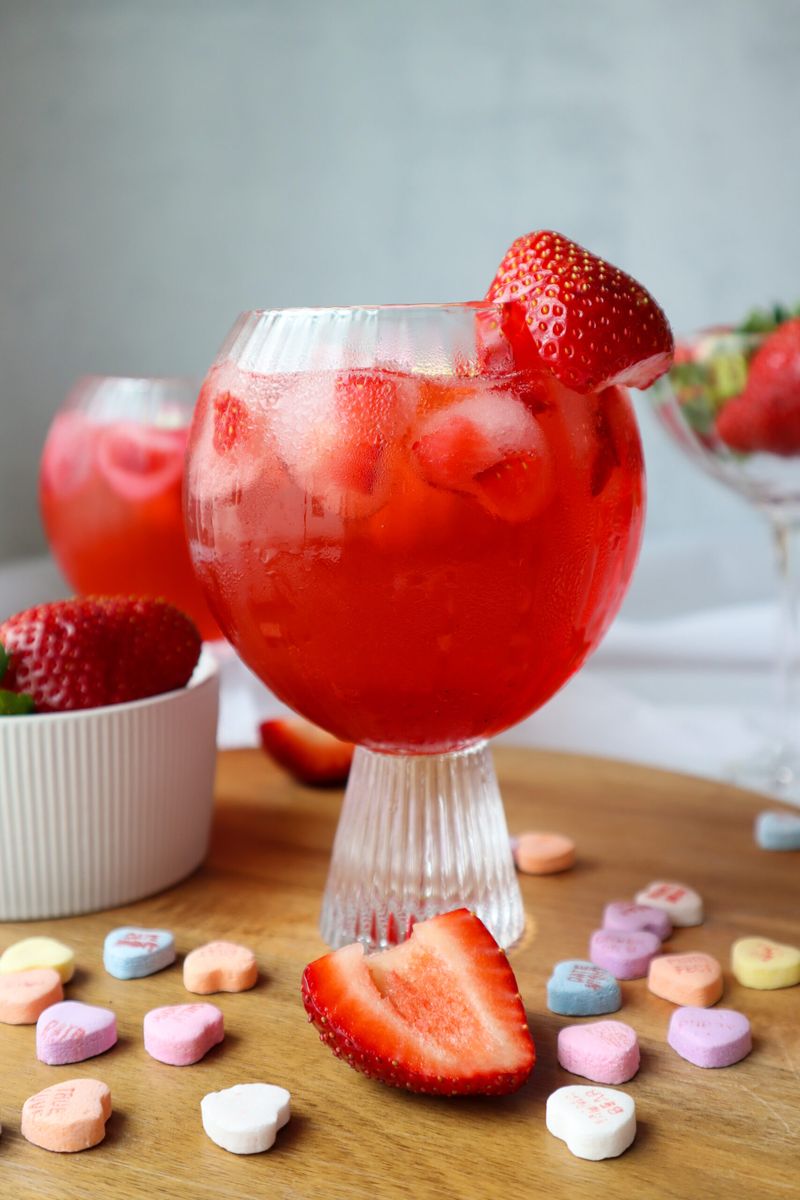 An elegant French cocktail made from crème de cassis (blackcurrant liqueur) and Champagne.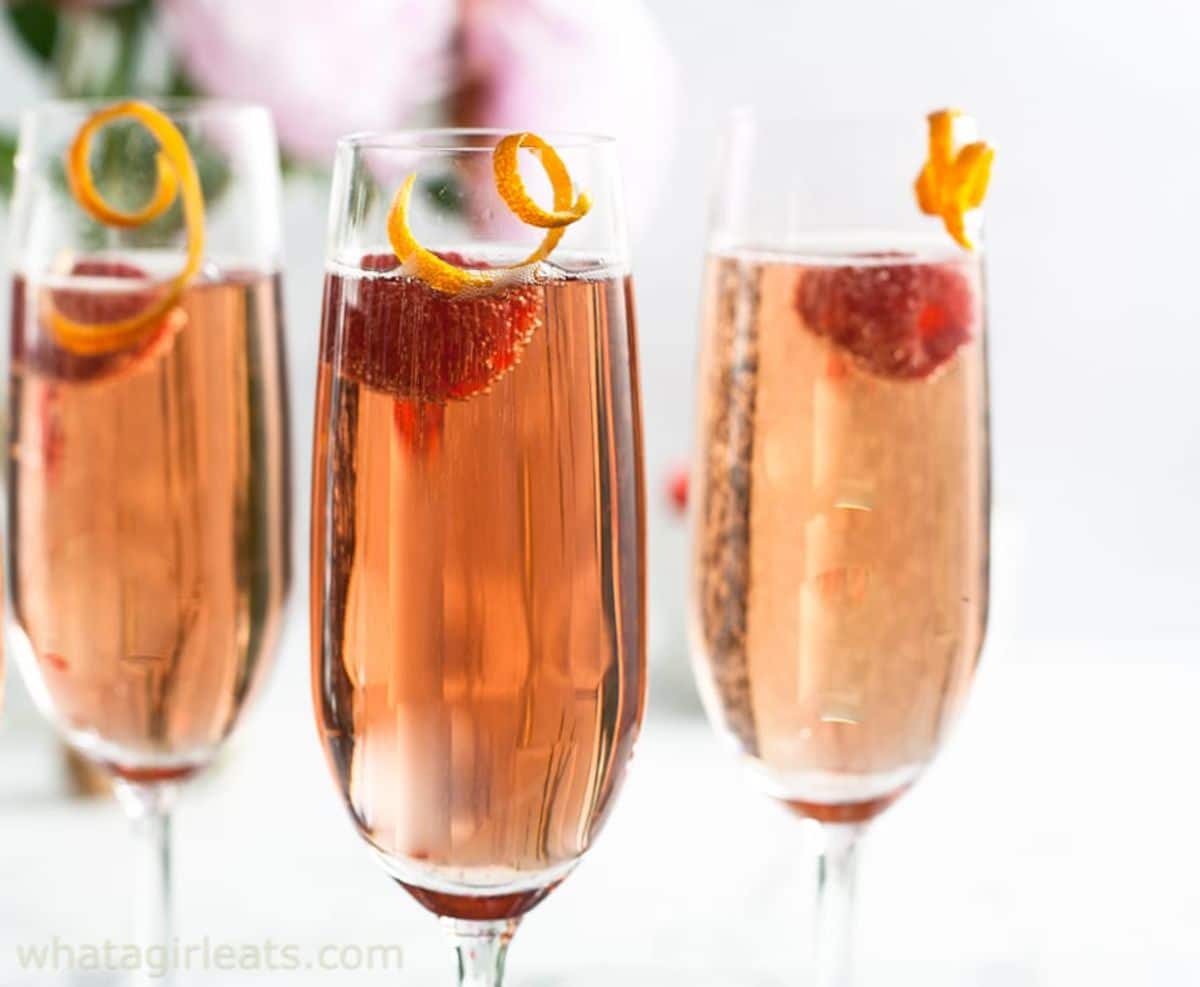 A variation of the classic French 75 cocktail, swapping gin for vodka while retaining the traditional Champagne and lemon.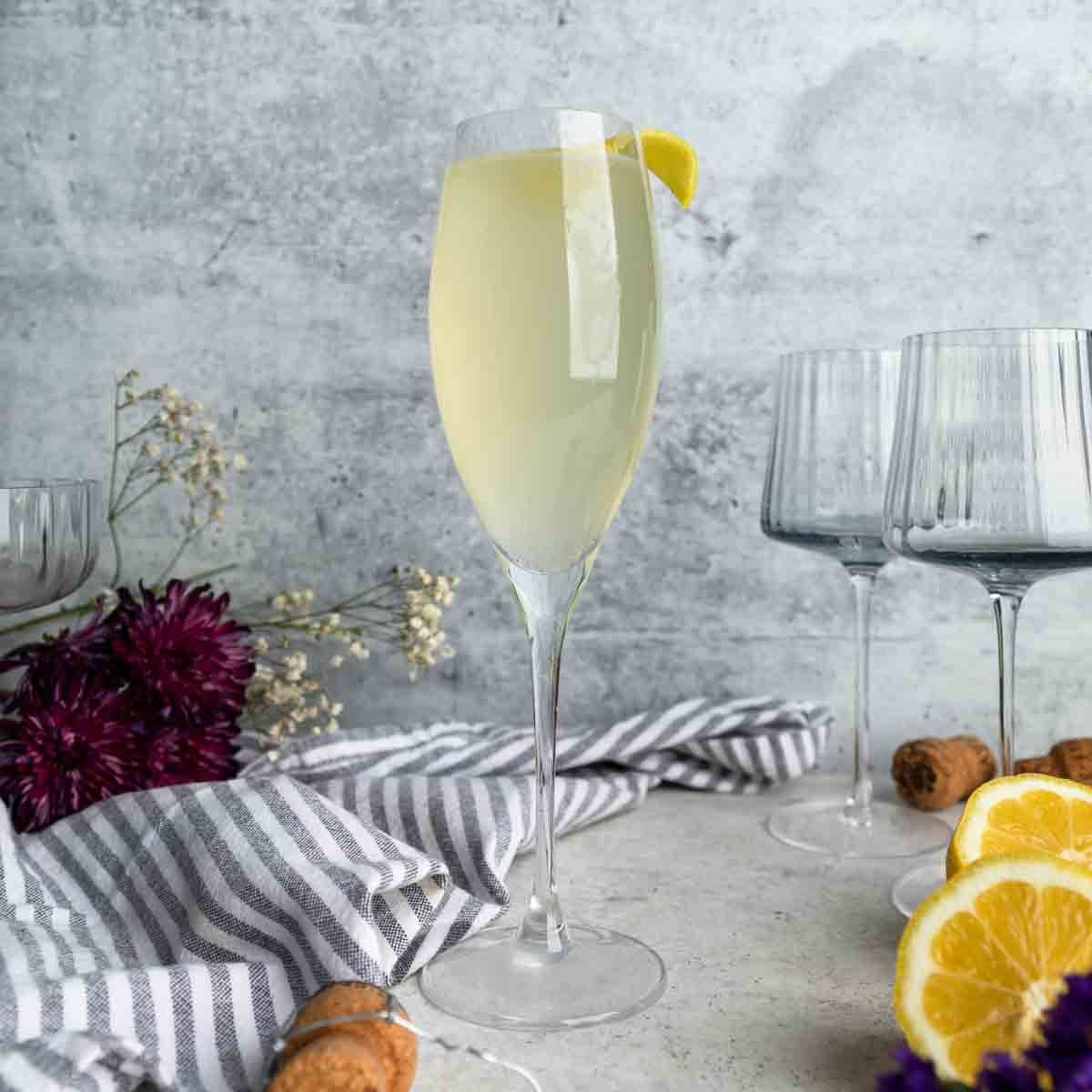 A classic, sophisticated cocktail combining the herb-infused wine Dubonnet with gin.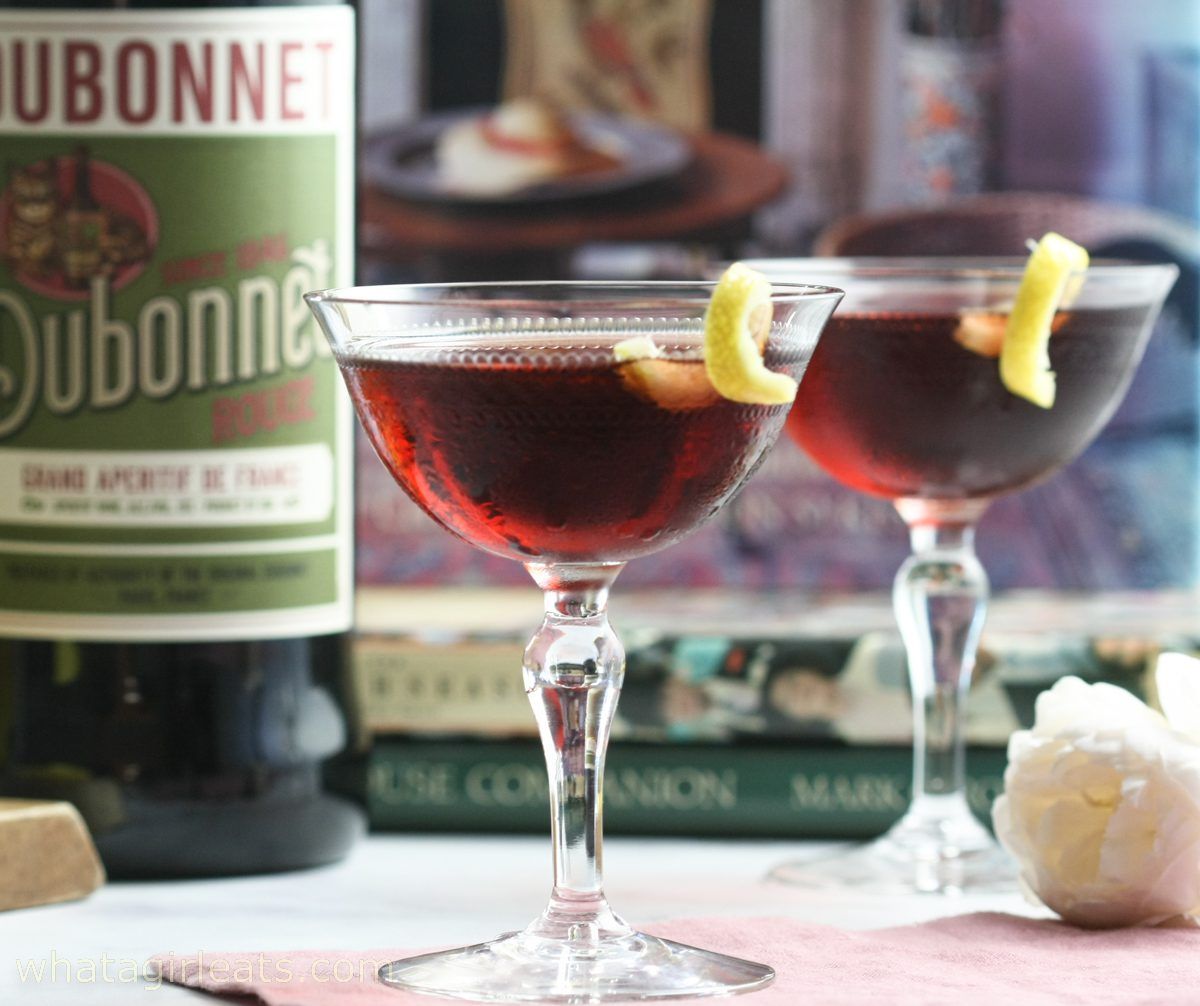 A smoky twist on the classic Negroni cocktail, replacing gin with mezcal and white vermouth for a robust flavor.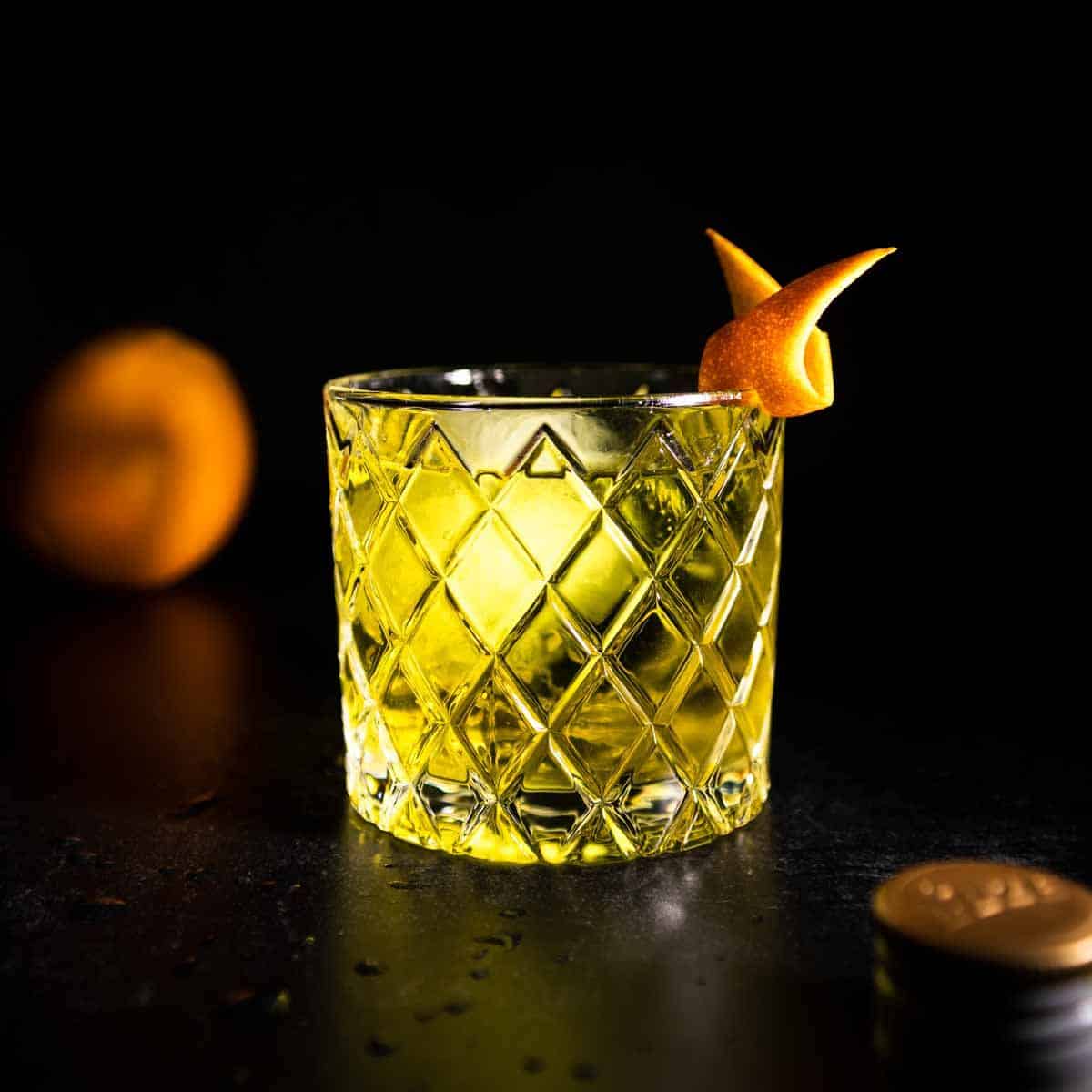 A bitter yet balanced cocktail, combining the Italian amaro Cynar with whiskey, in an adaptation of the Old Fashioned.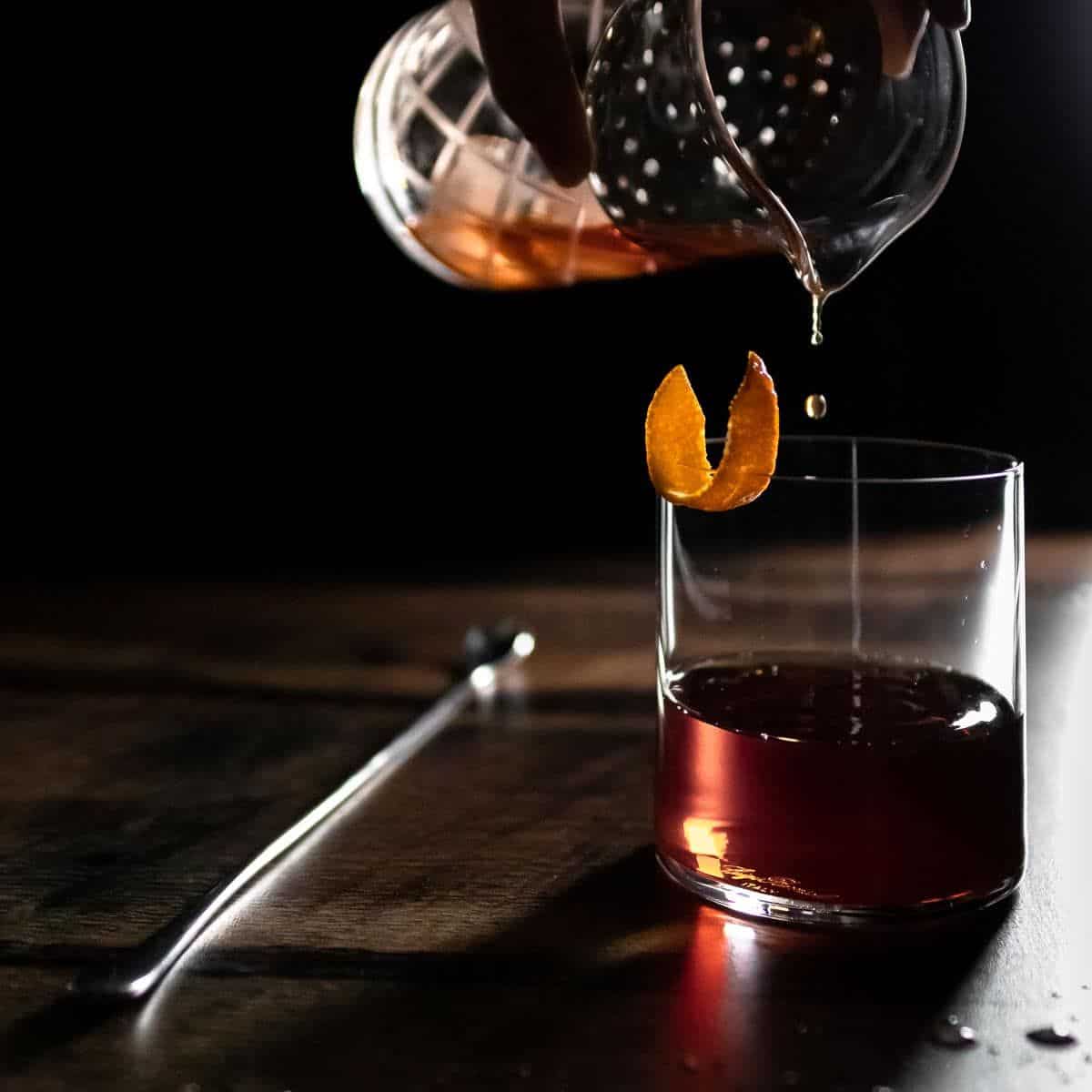 A refreshing and tart cocktail, mixing vodka with lemon juice and a hint of sweetness.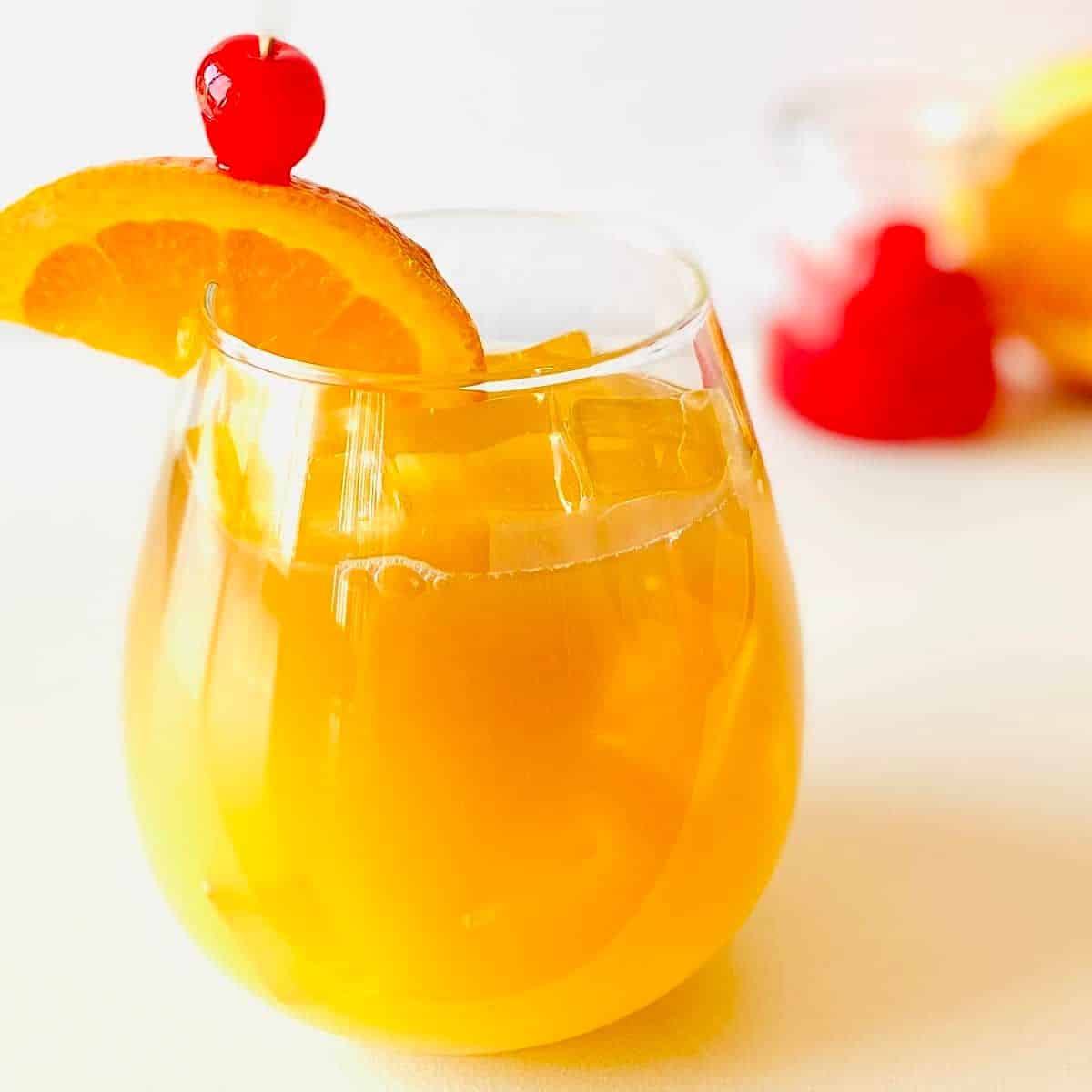 A spin on the traditional Moscow Mule, swapping vodka for Irish whiskey for a unique, hearty twist.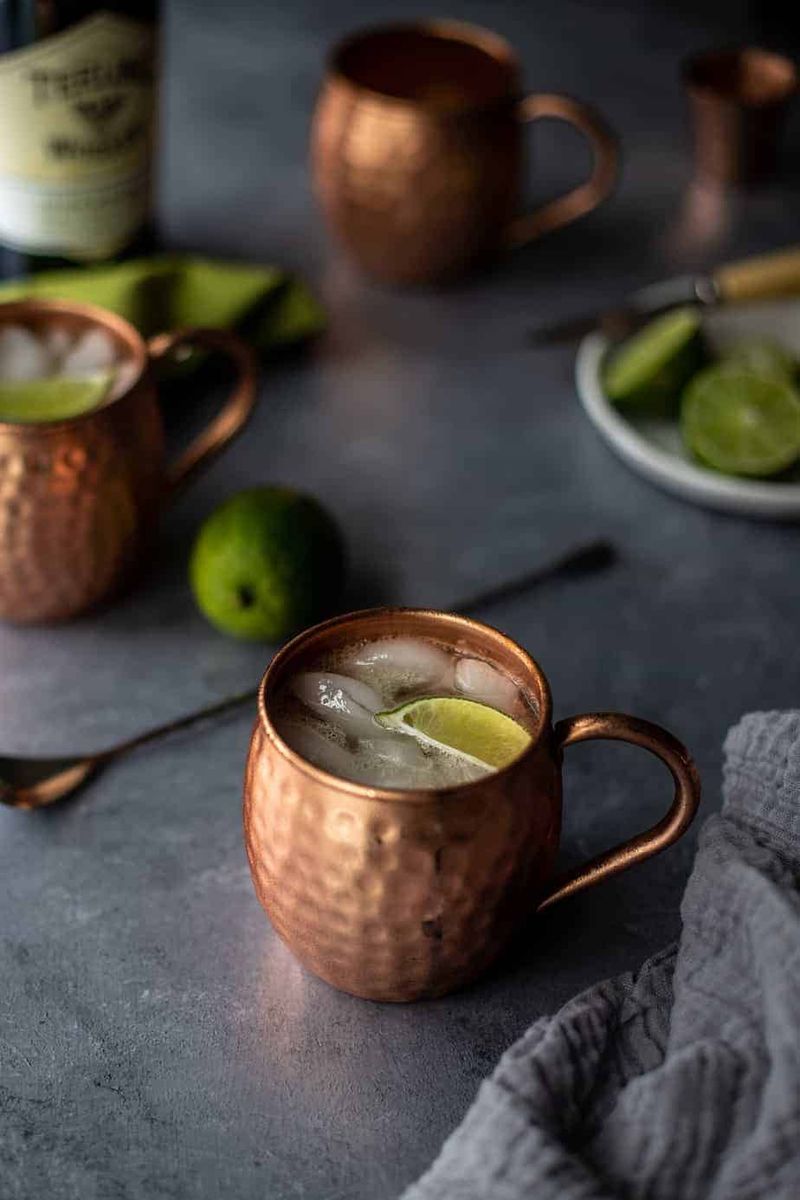 A zesty variation on the Moscow Mule, replacing vodka with tequila for a spicy kick.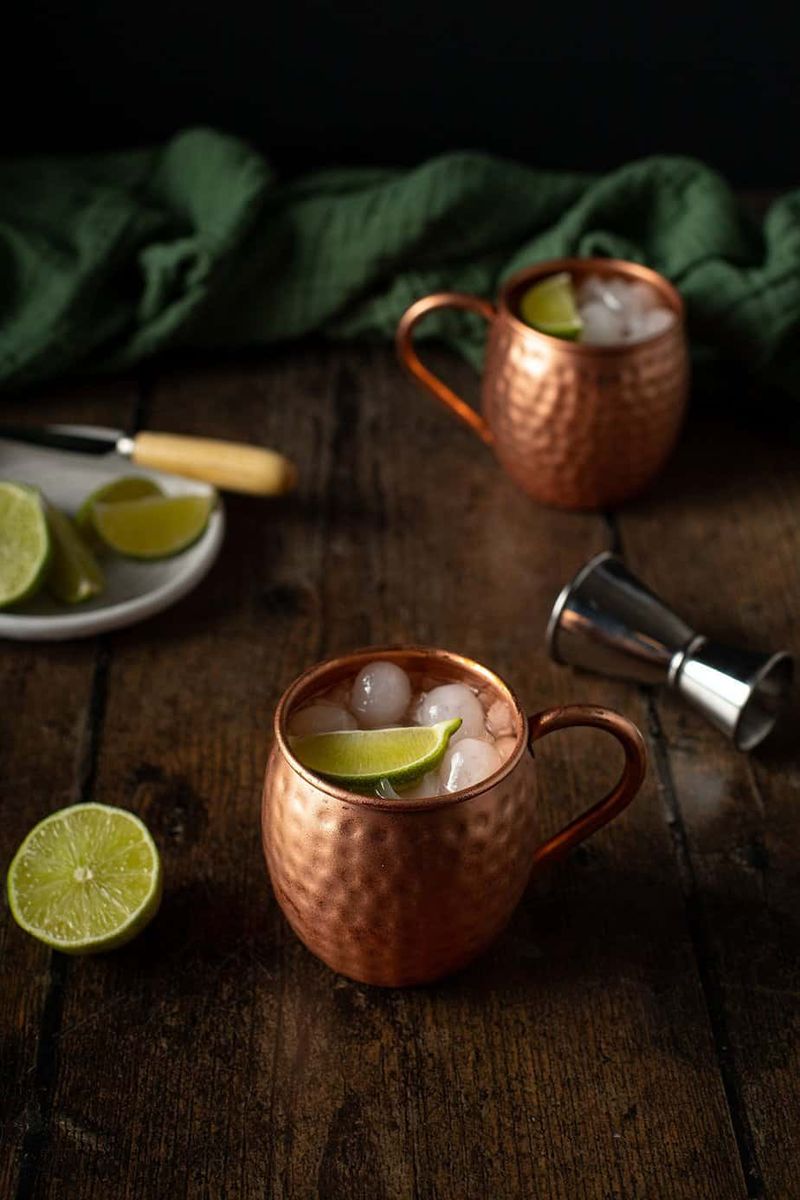 A nutritious yet flavorful rum punch, boasting a blend of natural juices and light rum.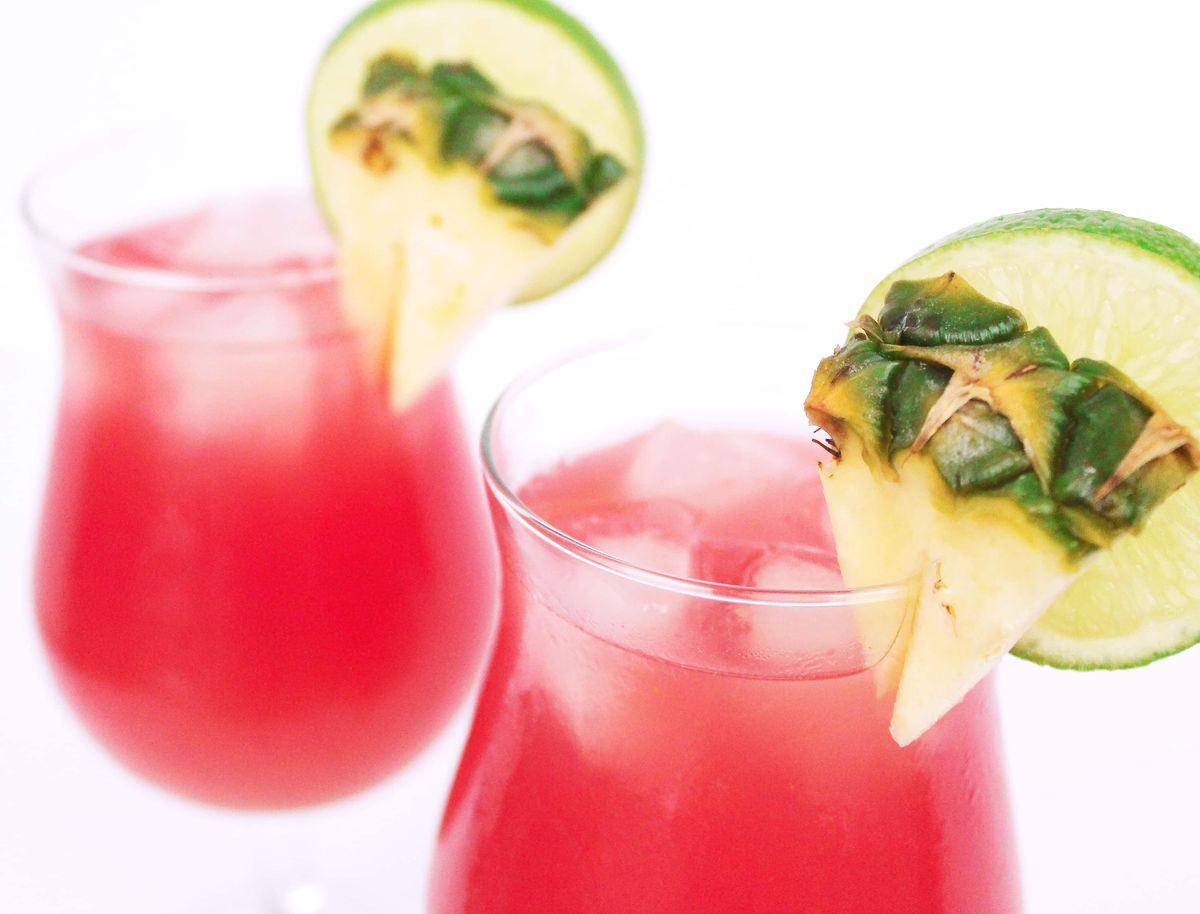 A fall-inspired take on the classic margarita, featuring the warming flavors of apple cider.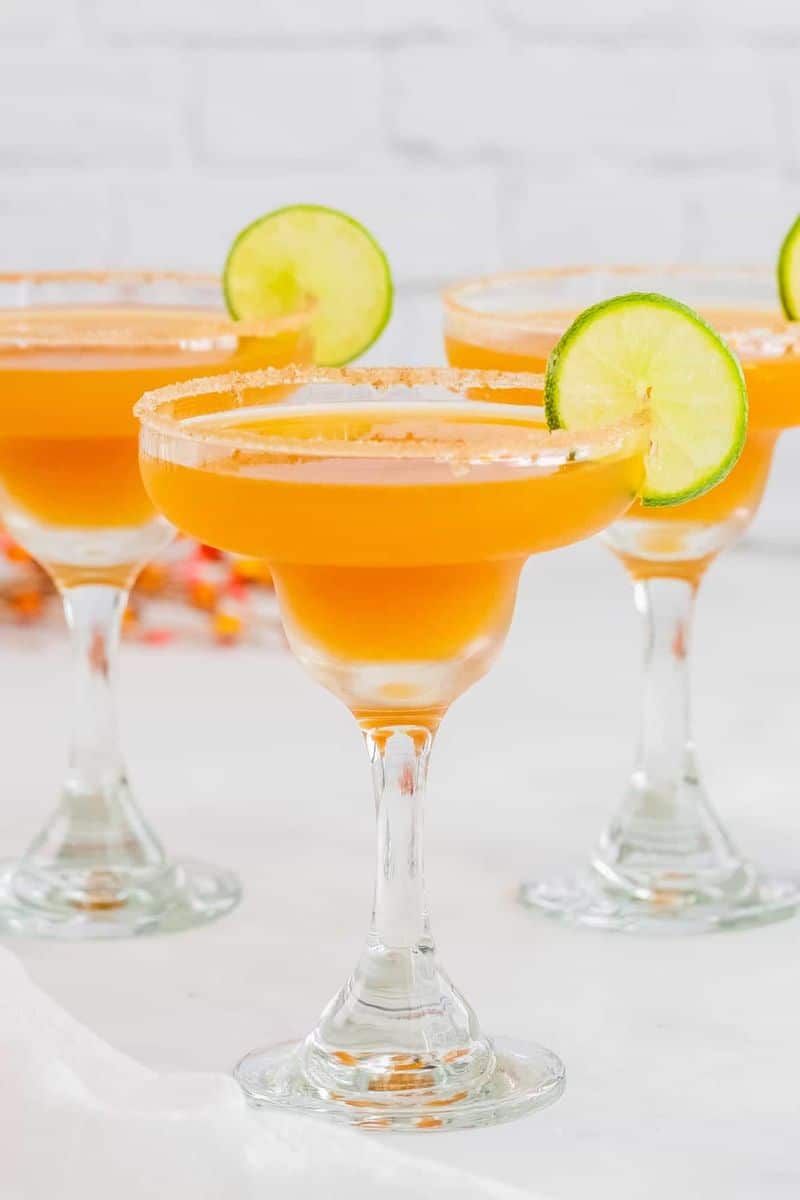 A patriotic cocktail boasting the colors of the American flag, perfect for national holidays.
A chilly version of the tropical classic, blending coconut, pineapple and rum into a frothy, icy drink.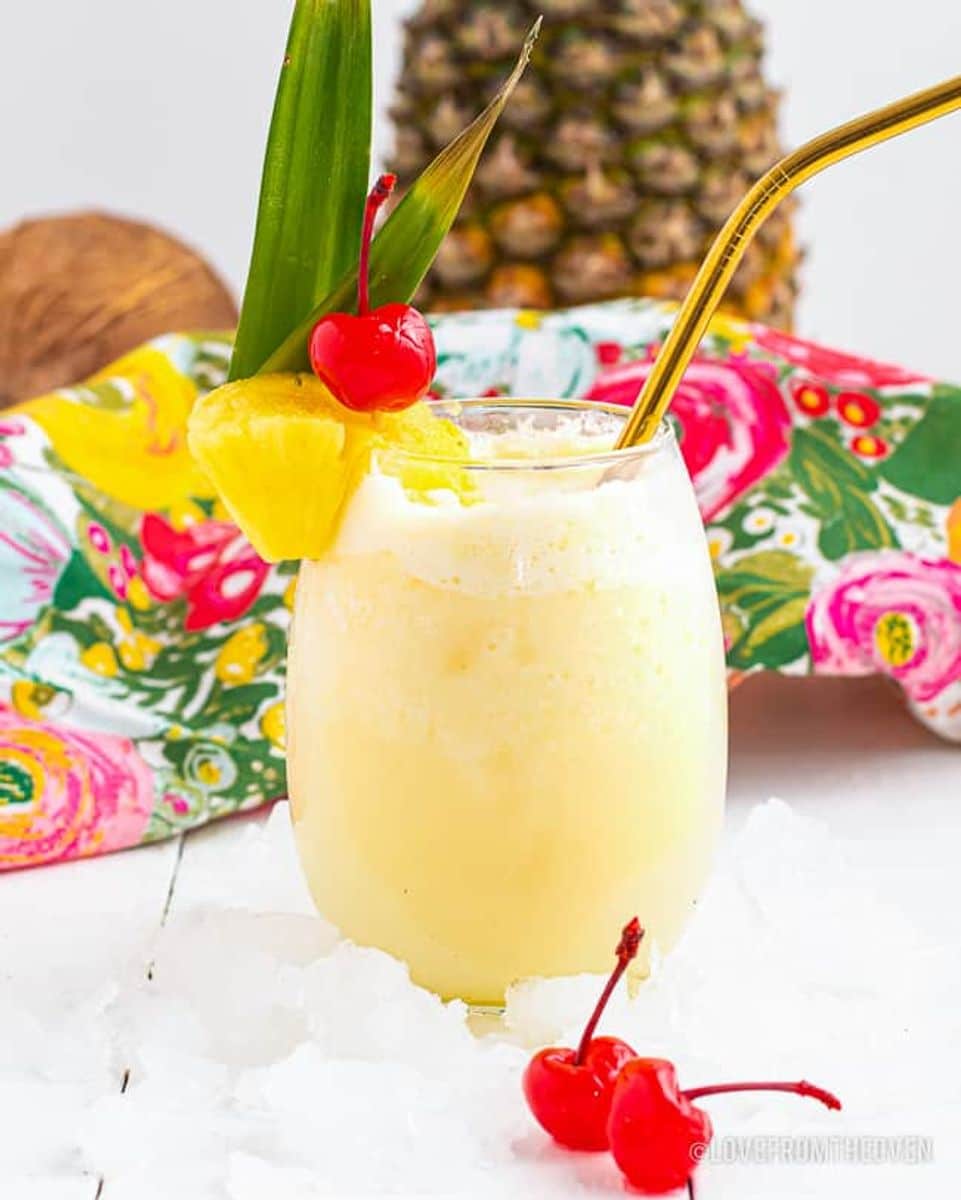 A vibrant, sweet-tart variation of the classic mimosa, featuring the addition of pomegranate juice.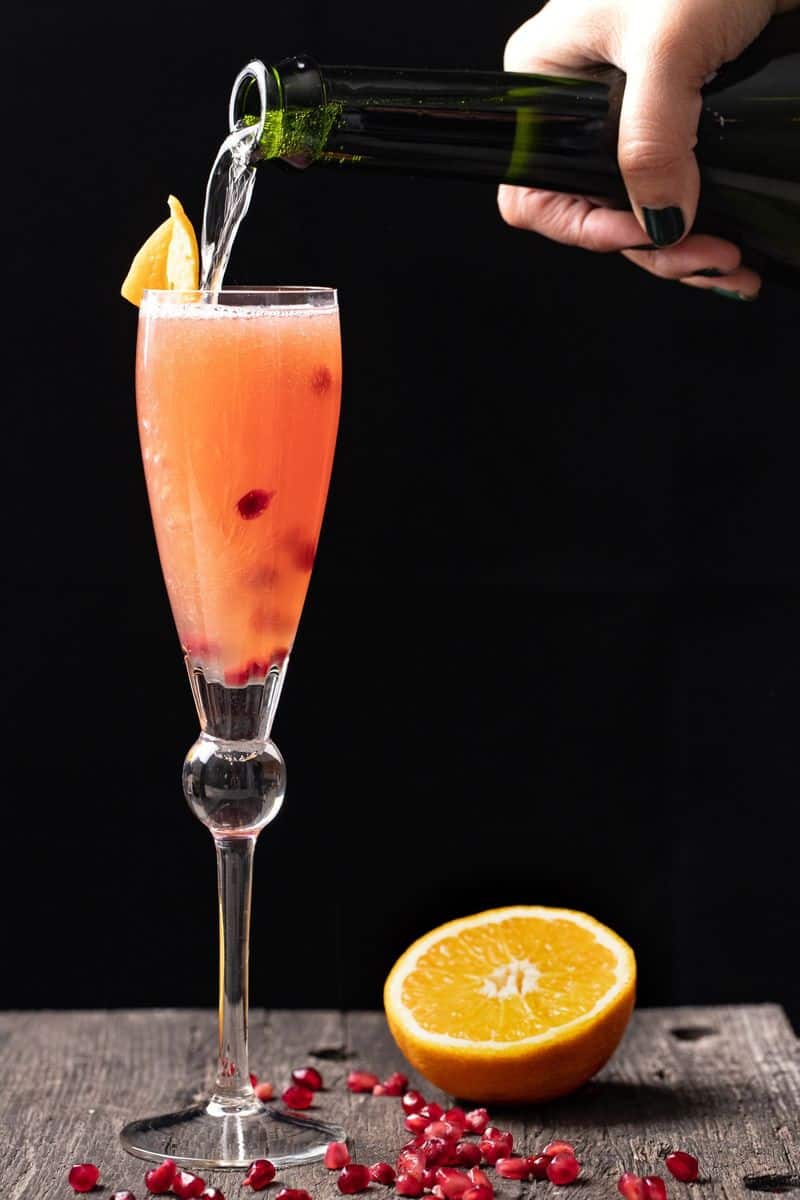 A refreshing, herb-infused twist on the classic gin & tonic, introducing the aromatic addition of cilantro.
A popular, low-calorie cocktail, combining tequila, lime juice, and sparkling water for a light, zesty drink.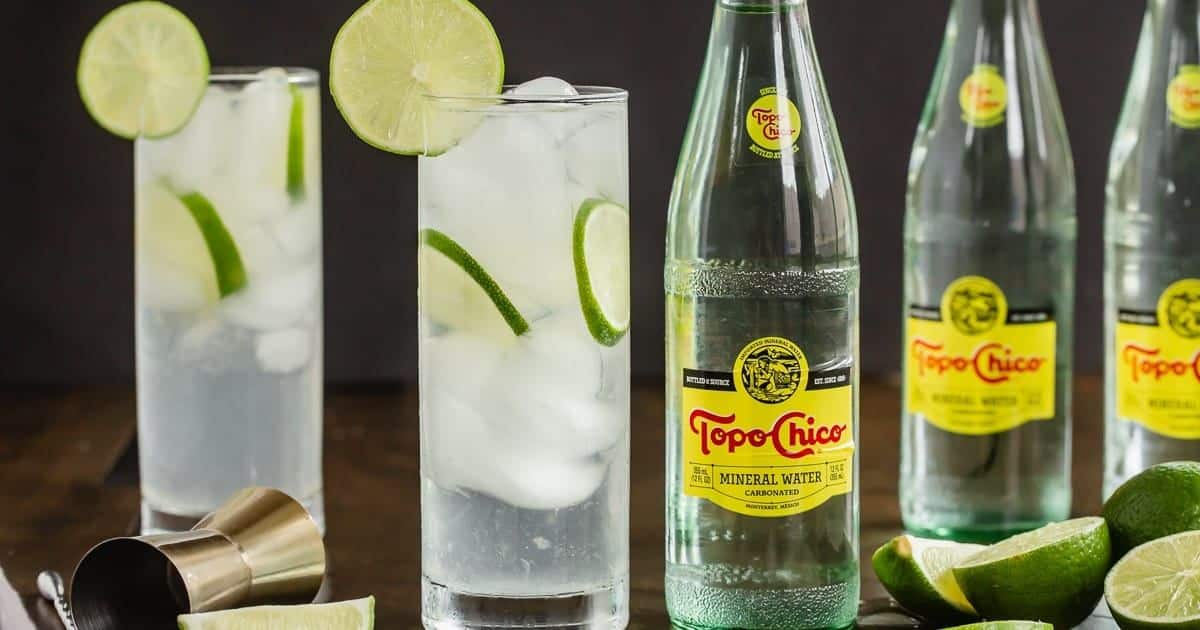 A spicy and sweet cocktail, featuring cinnamon-flavored Fireball whisky and caramel apple flavors.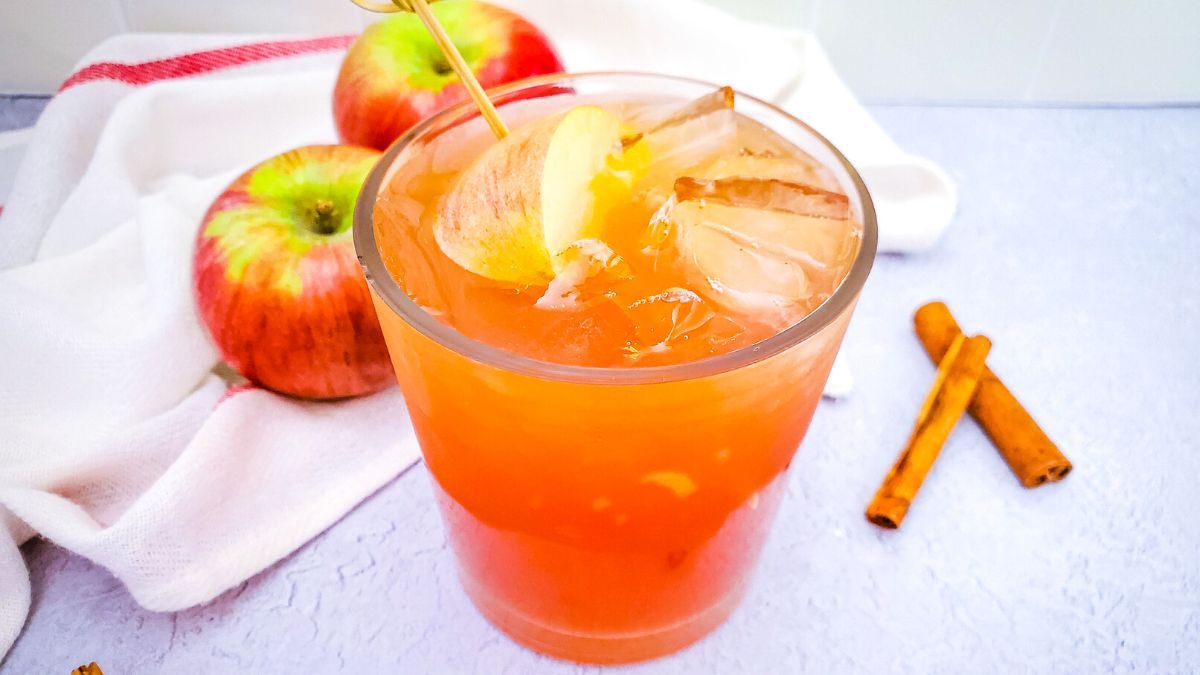 A simple, vibrant cocktail featuring vodka, orange juice, and a splash of grenadine to mimic an absolute classic.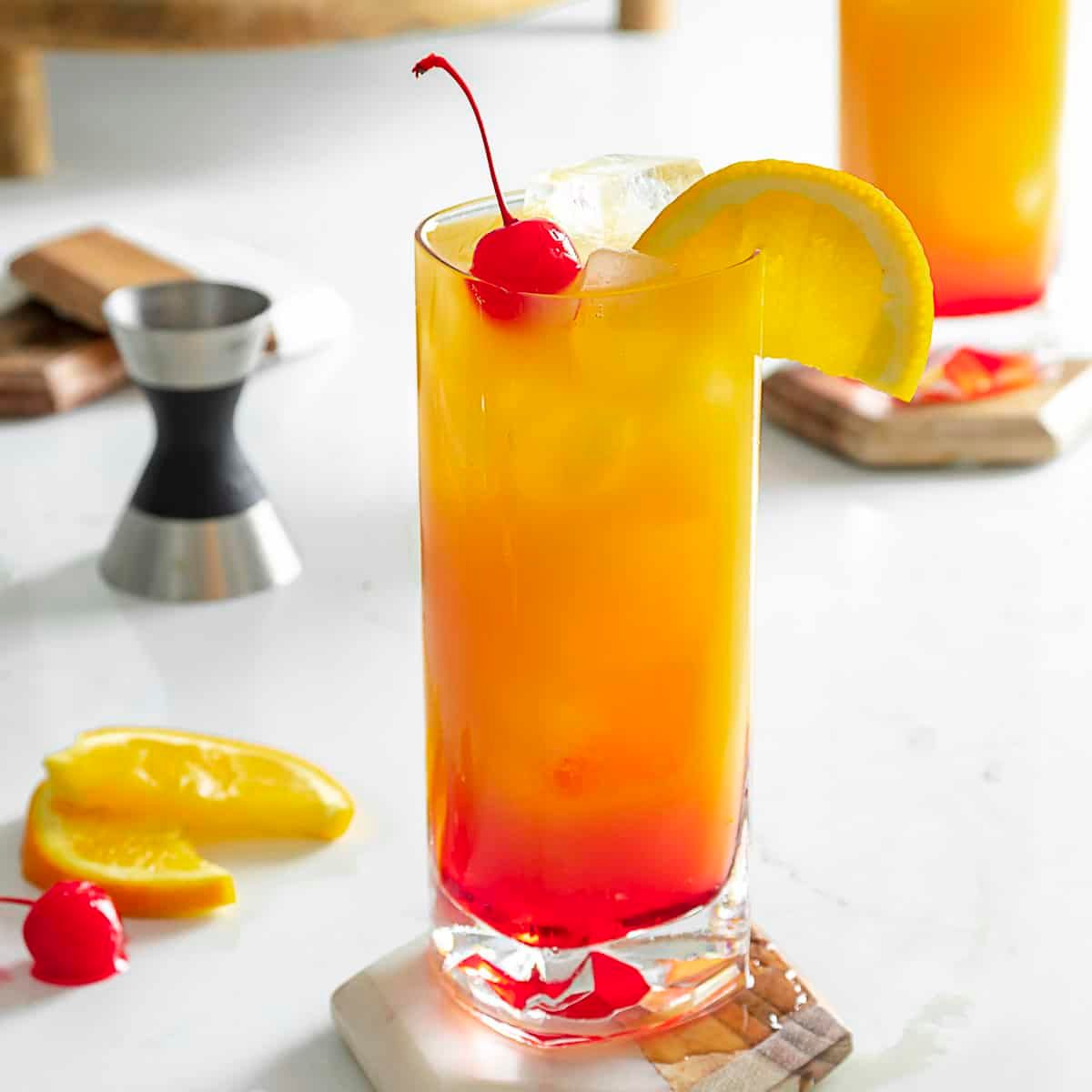 A refreshing beverage perfect for warm weather, blending whiskey with seasonal fruits and a hint of sweetener.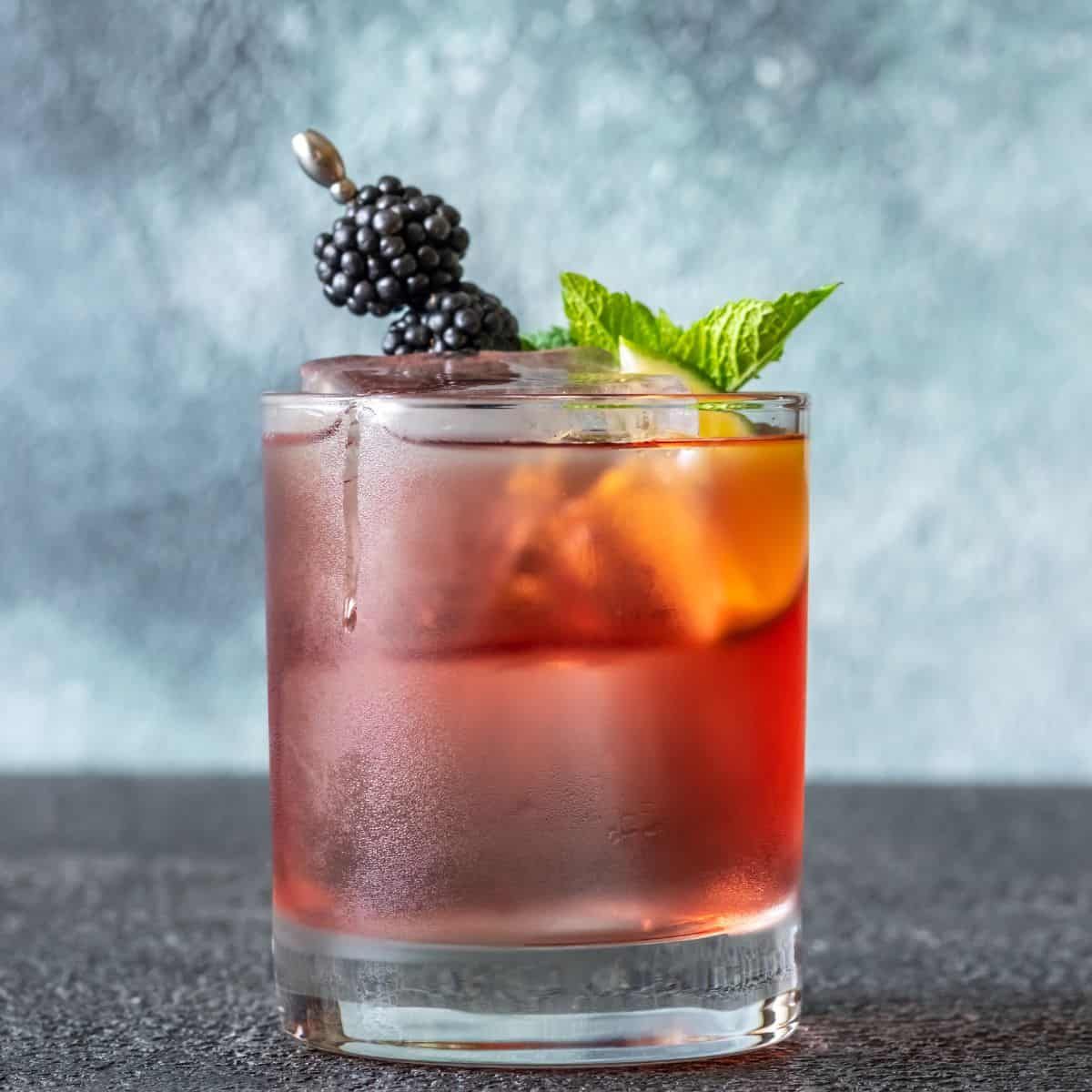 A tangy, sweet cocktail inspired by the classic soda fountain drink, enhanced with the addition of alcohol.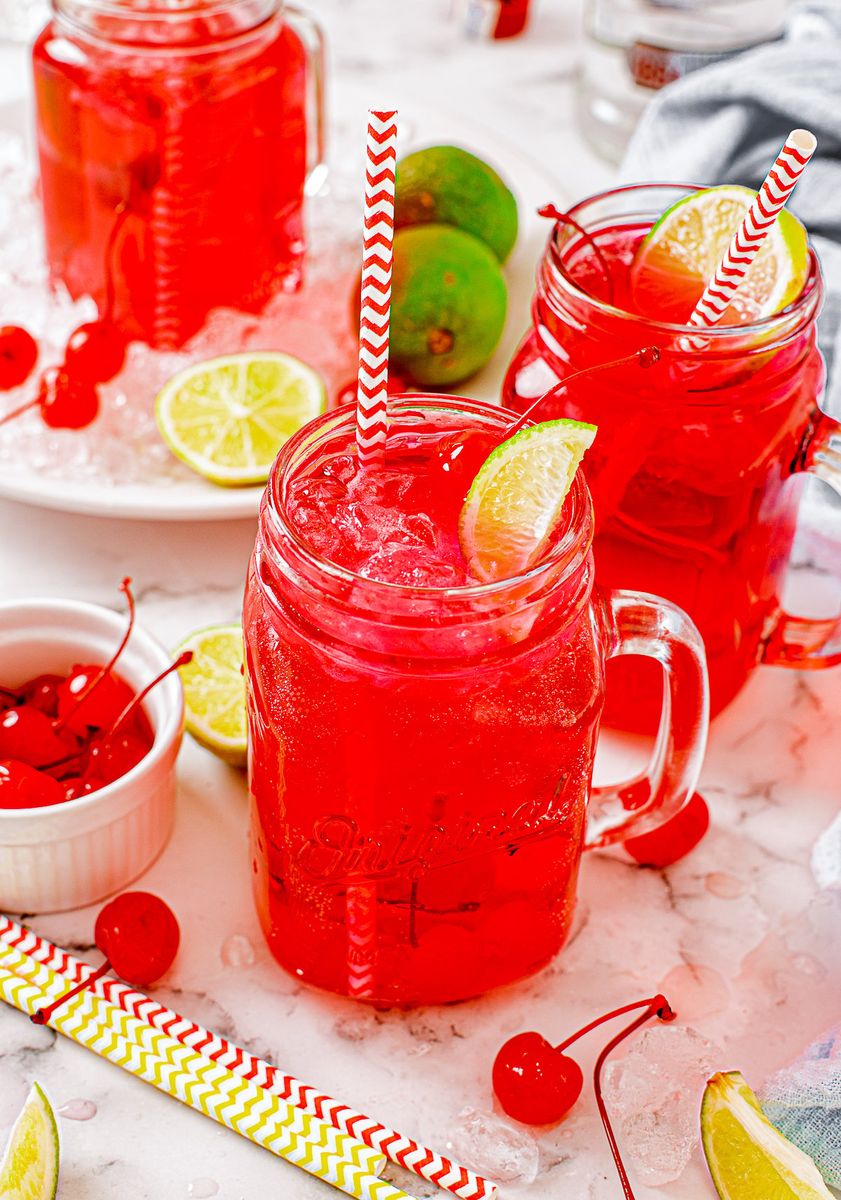 A festive twist on the classic mimosa, featuring cranberry and orange juice with a splash of triple sec.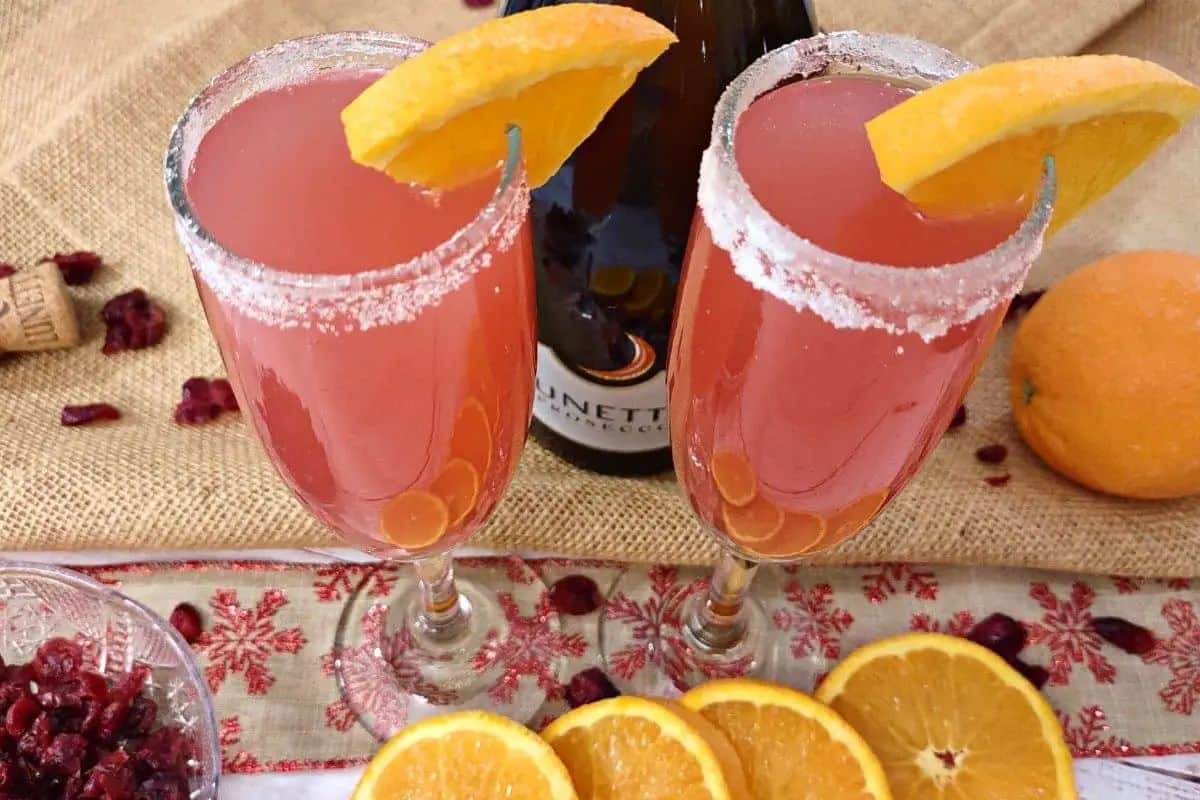 A non-alcoholic beverage that pairs the tartness of cranberry juice with the sweetness of simple syrup and the fizz of soda.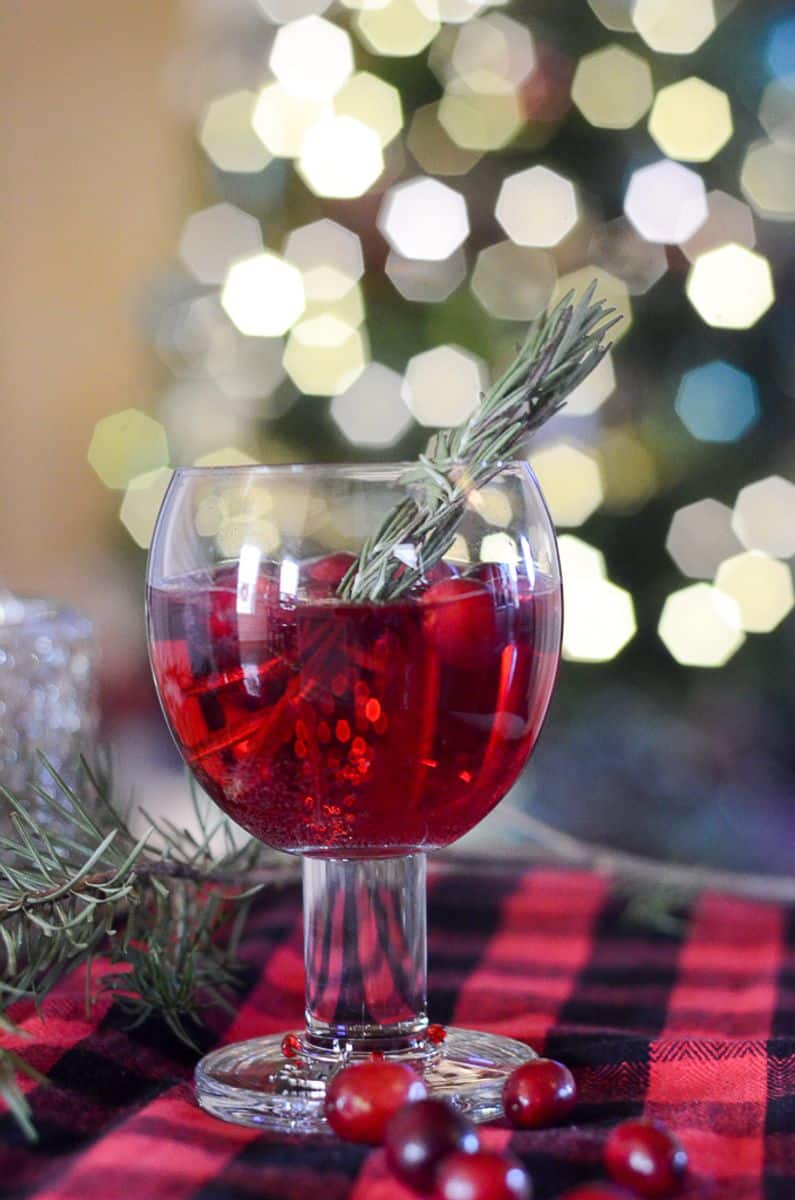 A historical Italian cocktail composed of Campari, sweet vermouth, and club soda.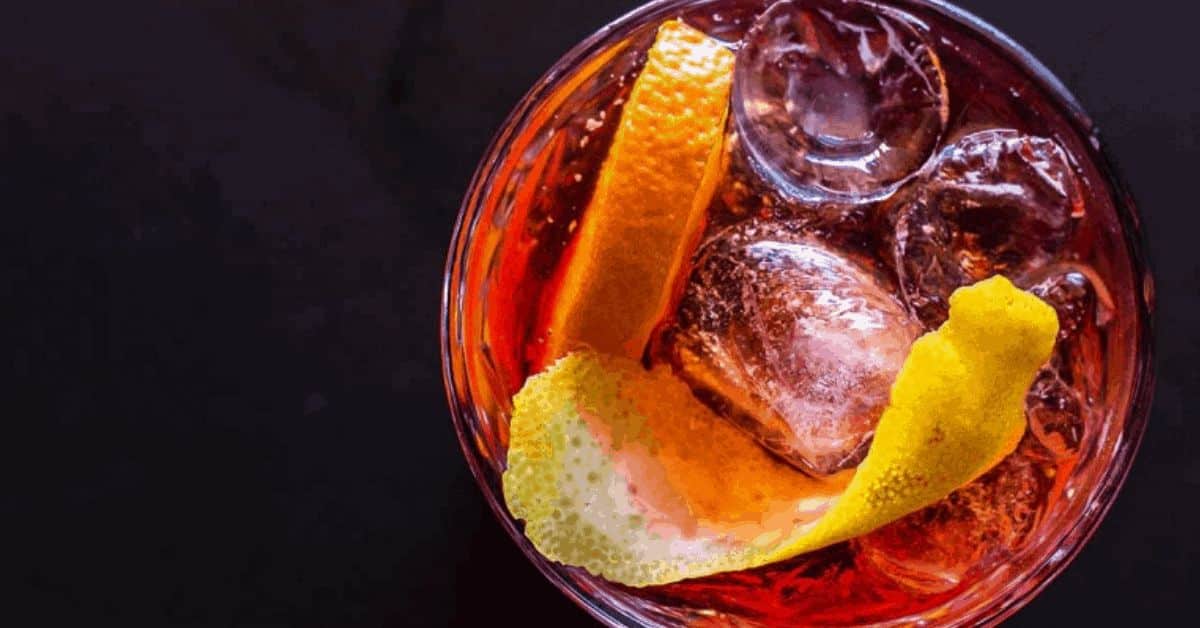 A variation of the classic Negroni cocktail, replacing gin with vodka while keeping the bitter Campari and sweet vermouth.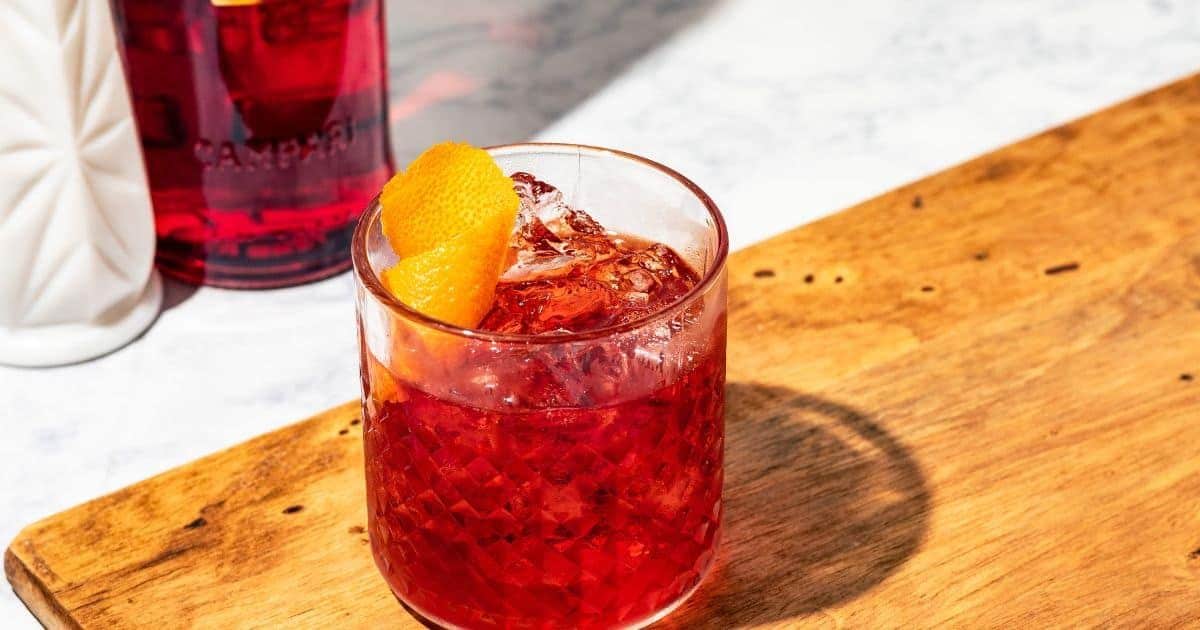 A fun, dessert-like shot that combines the creamy flavors of Baileys with the fruity notes of Chambord.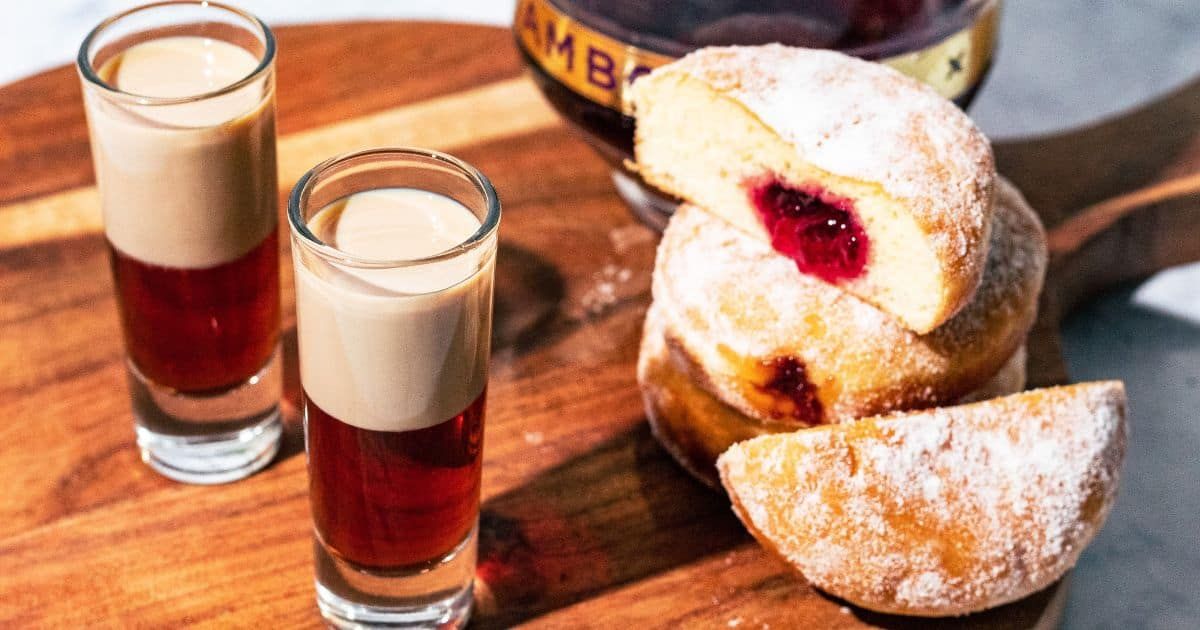 A citrusy cocktail that mixes vodka with fresh orange juice and a dash of grenadine, mimicking a colorful sunrise.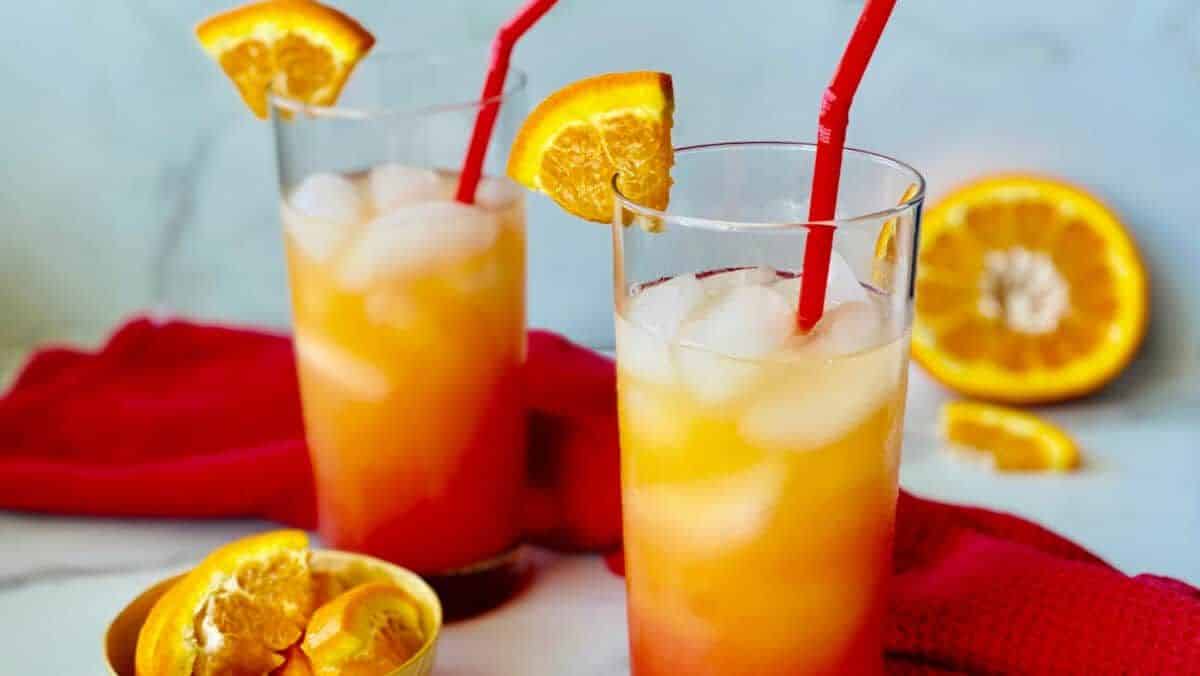 A twist on the classic Pina Colada, served on the rocks rather than blended, for a refreshing tropical beverage.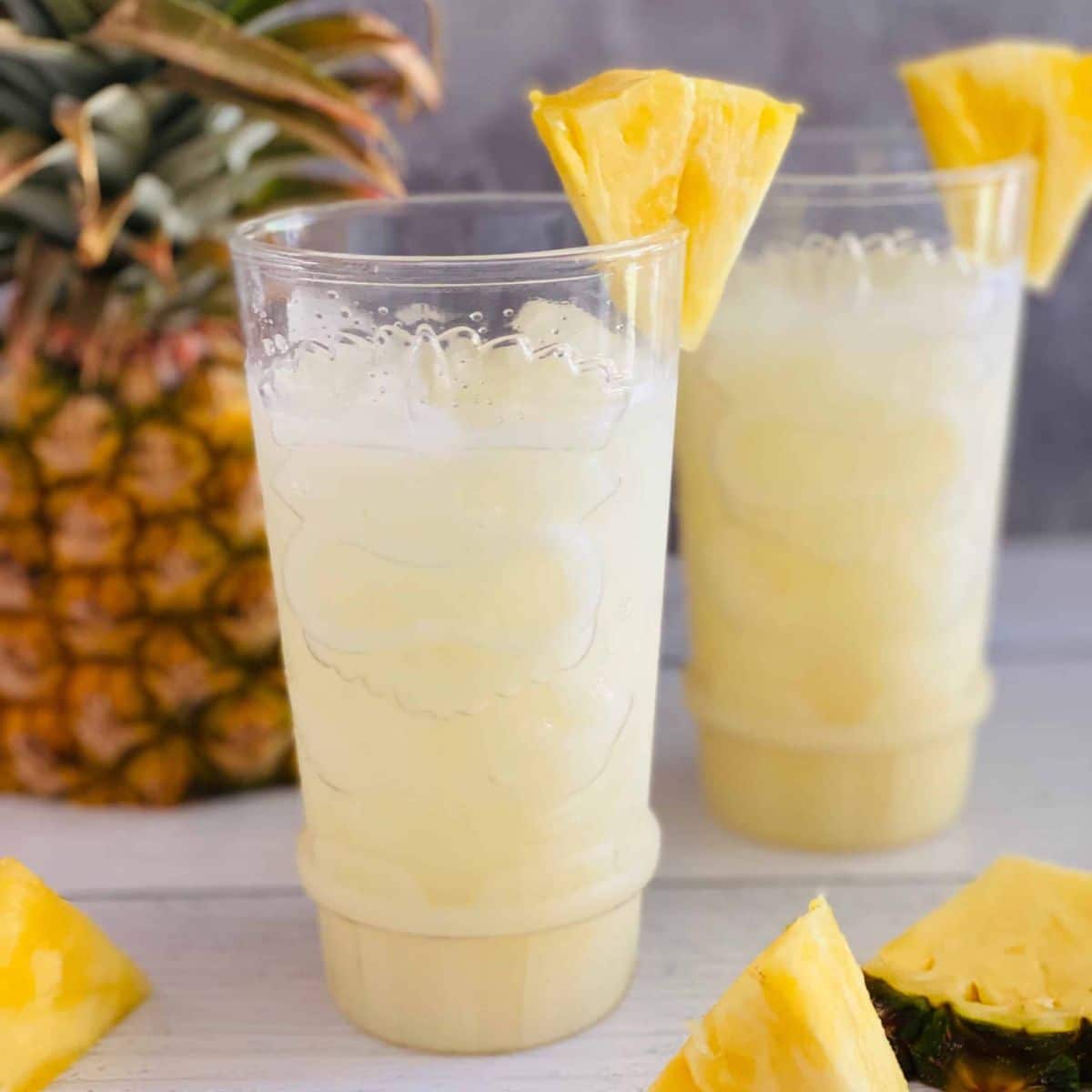 A tropical take on the classic Mojito, infusing it with the sweet, rich flavor of mango.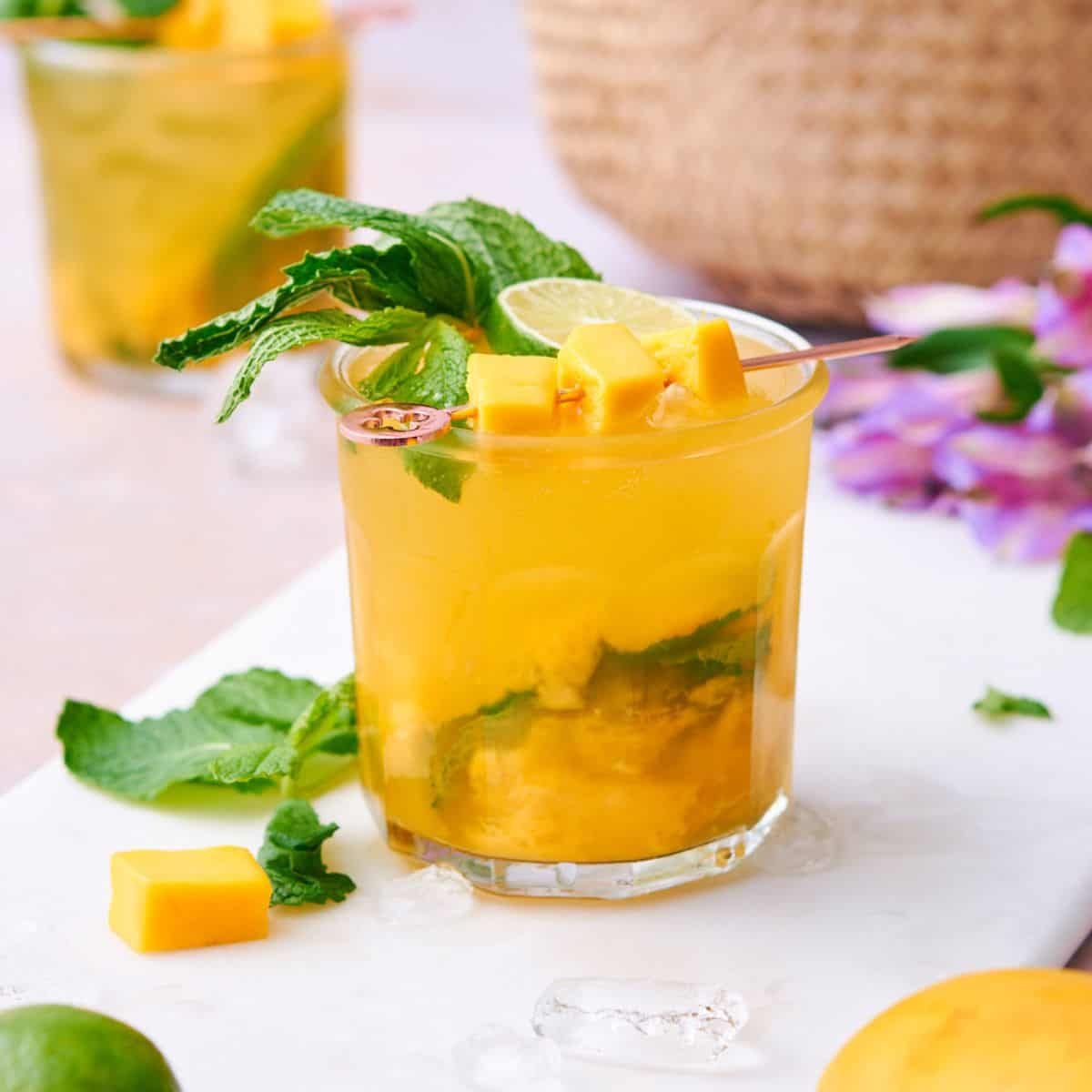 A floral and refreshing cocktail, combining gin, elderflower liqueur, lemon juice, and club soda.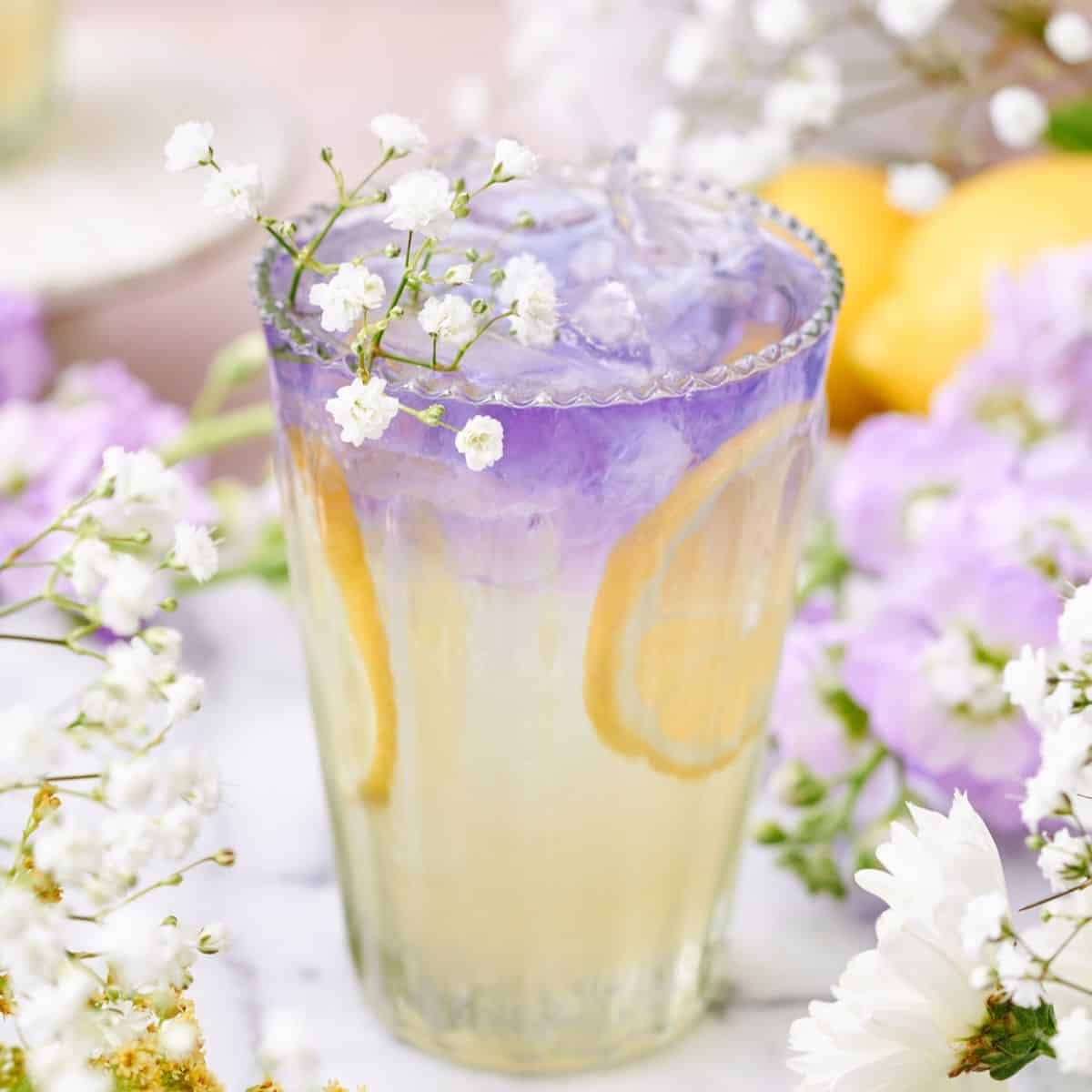 A classic cocktail featuring gin, lemon juice, sugar, and Champagne, known for its kick akin to a French 75mm field gun.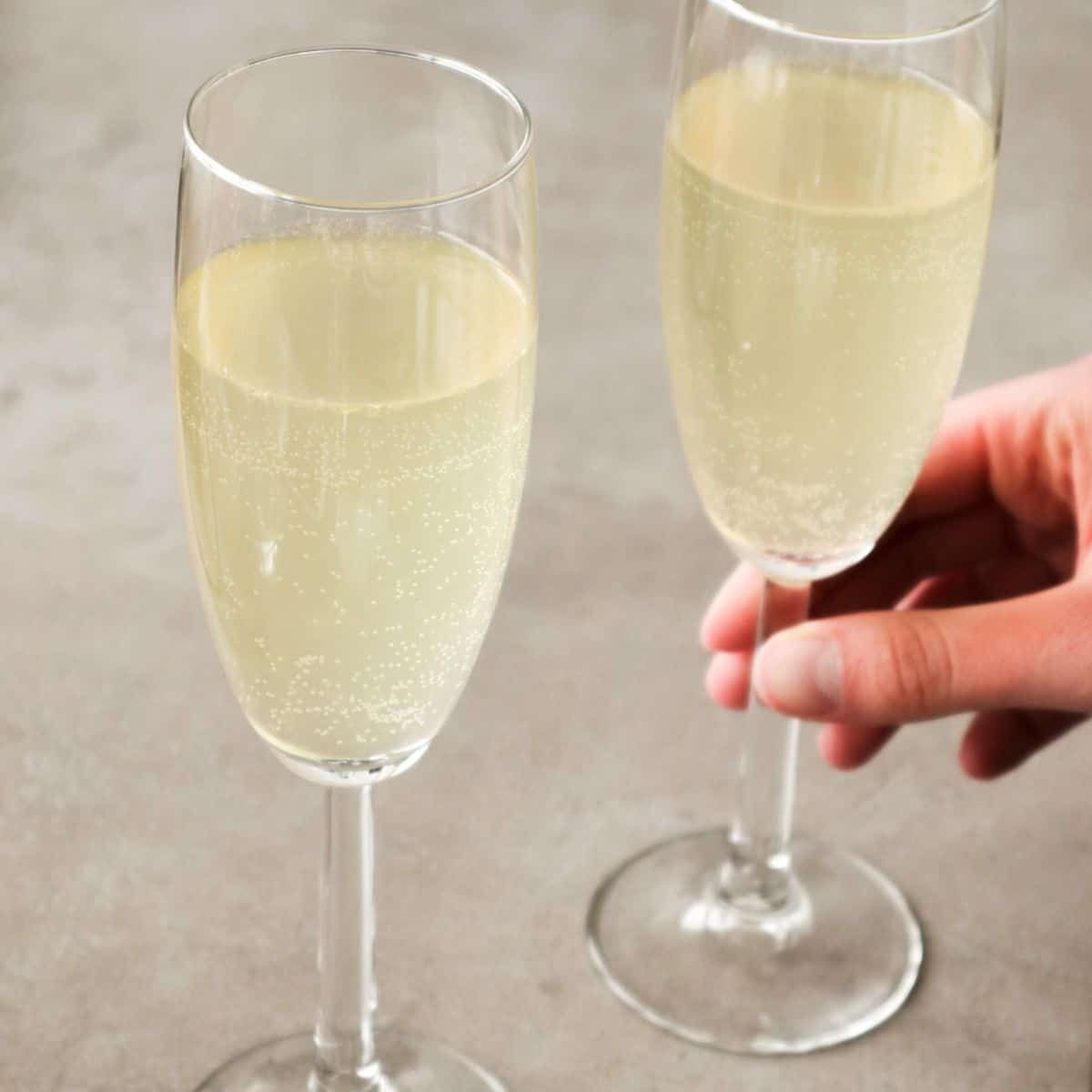 An innovative version of the Moscow Mule, introducing chai spices and burnt cinnamon for a warm, aromatic twist.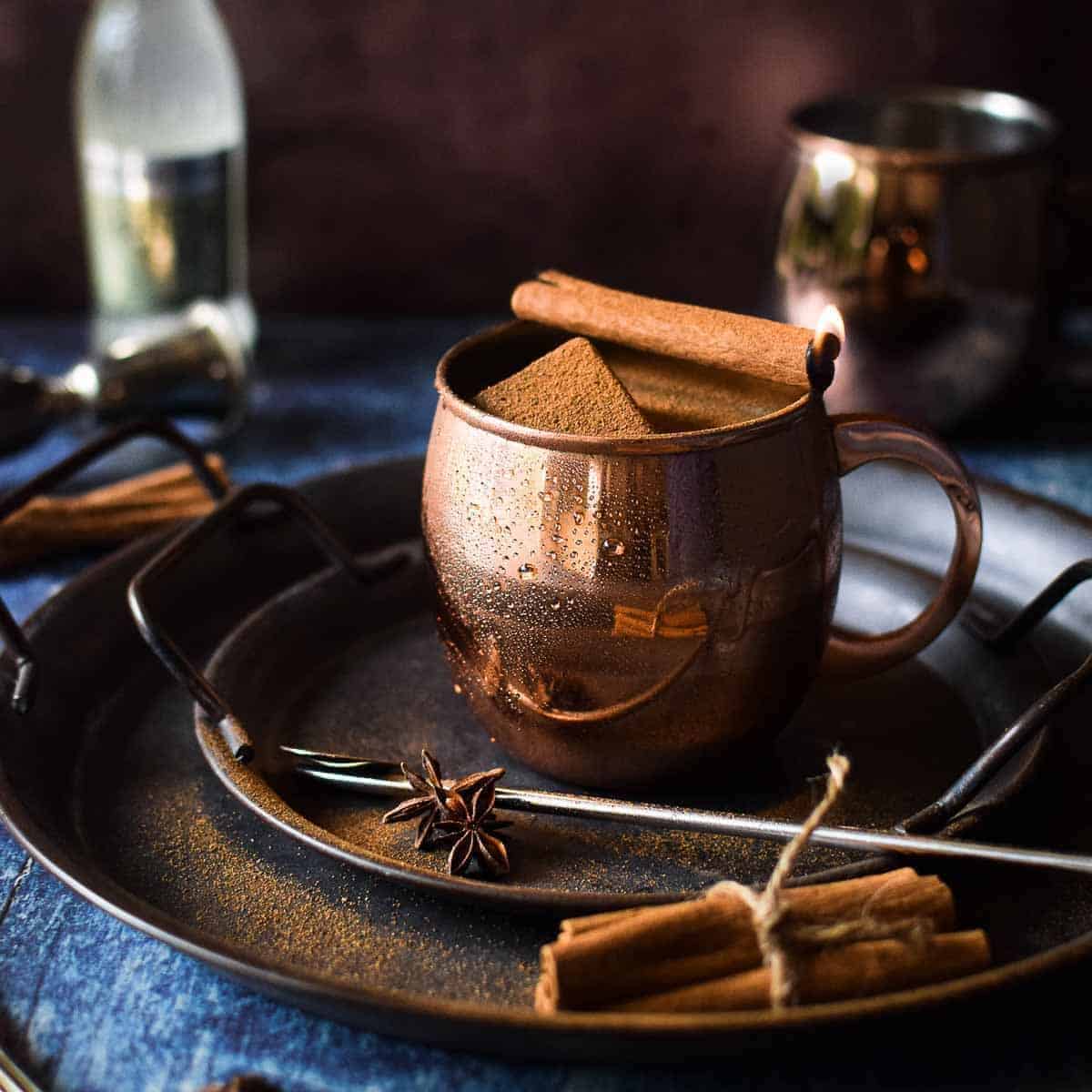 A refreshing and fruity margarita that pairs the tanginess of lime with the sweet, summery flavor of fresh raspberries.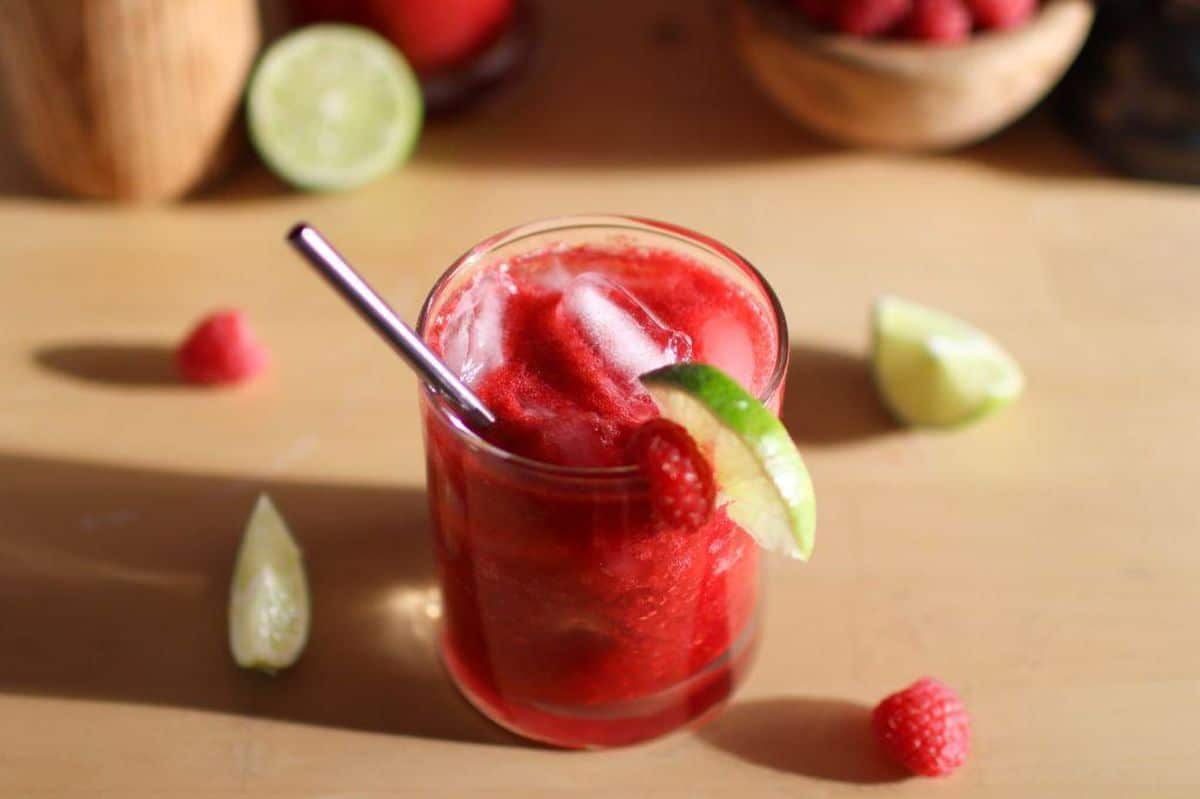 A vibrant, citrusy cocktail combining vodka, blood orange juice, and a touch of sparkling water for a refreshing kick.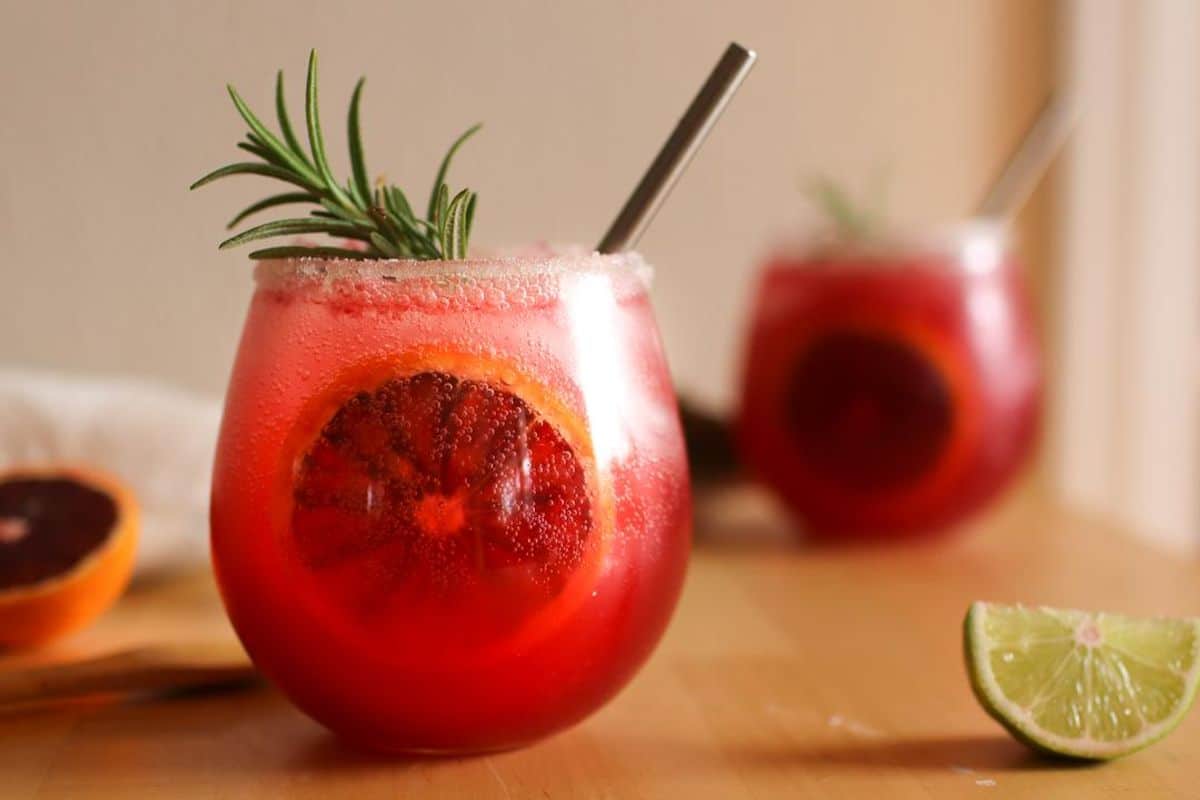 The epitome of classic cocktails, typically made with gin and dry vermouth, and garnished with an olive or a lemon twist.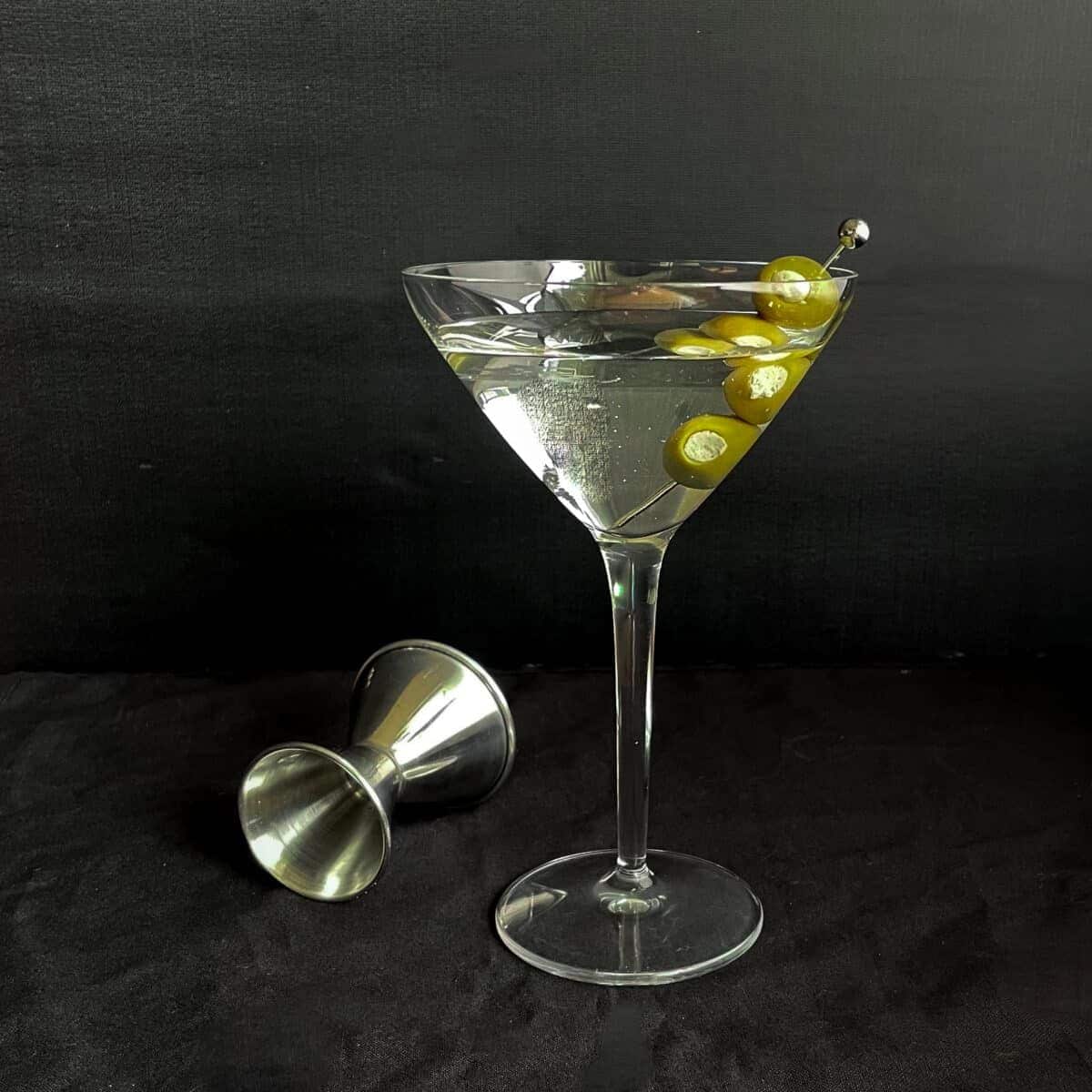 A warming and complex variation on the Manhattan cocktail, replacing the traditional rye whiskey with brandy.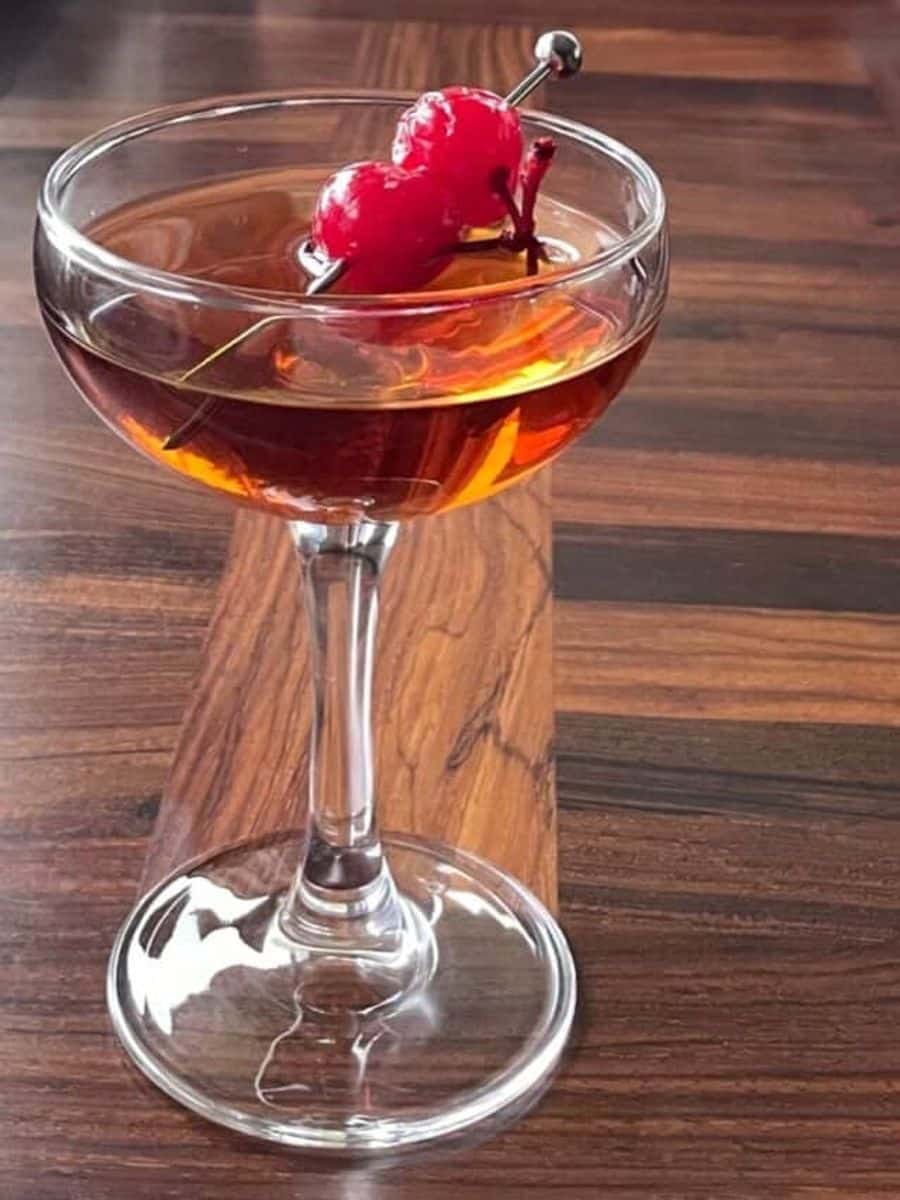 A guide on crafting the visually impressive B-52 shot, featuring layered liqueurs for a potent yet tasty drink.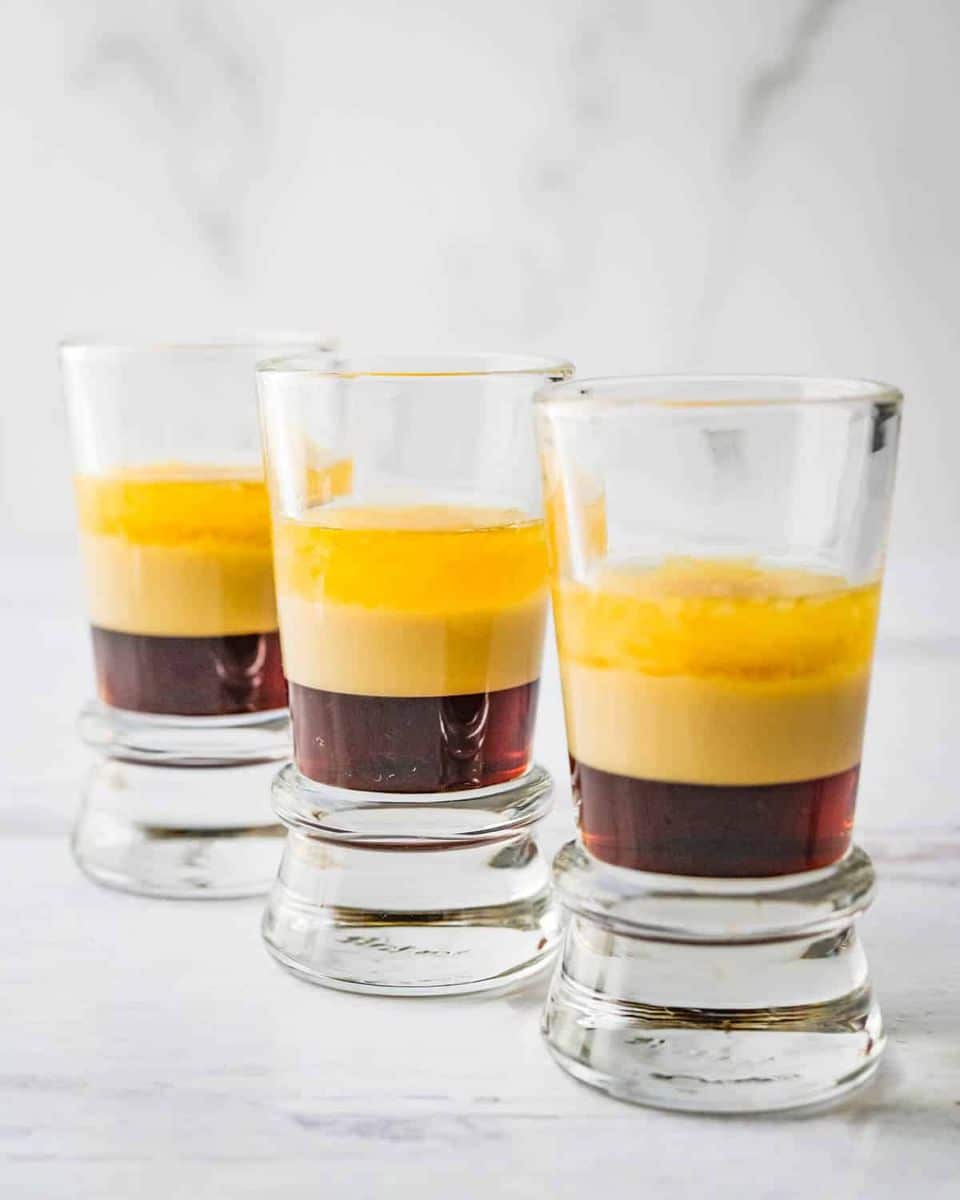 A vibrant, fruity cocktail packed with tropical flavors and rum, perfect for summertime sipping.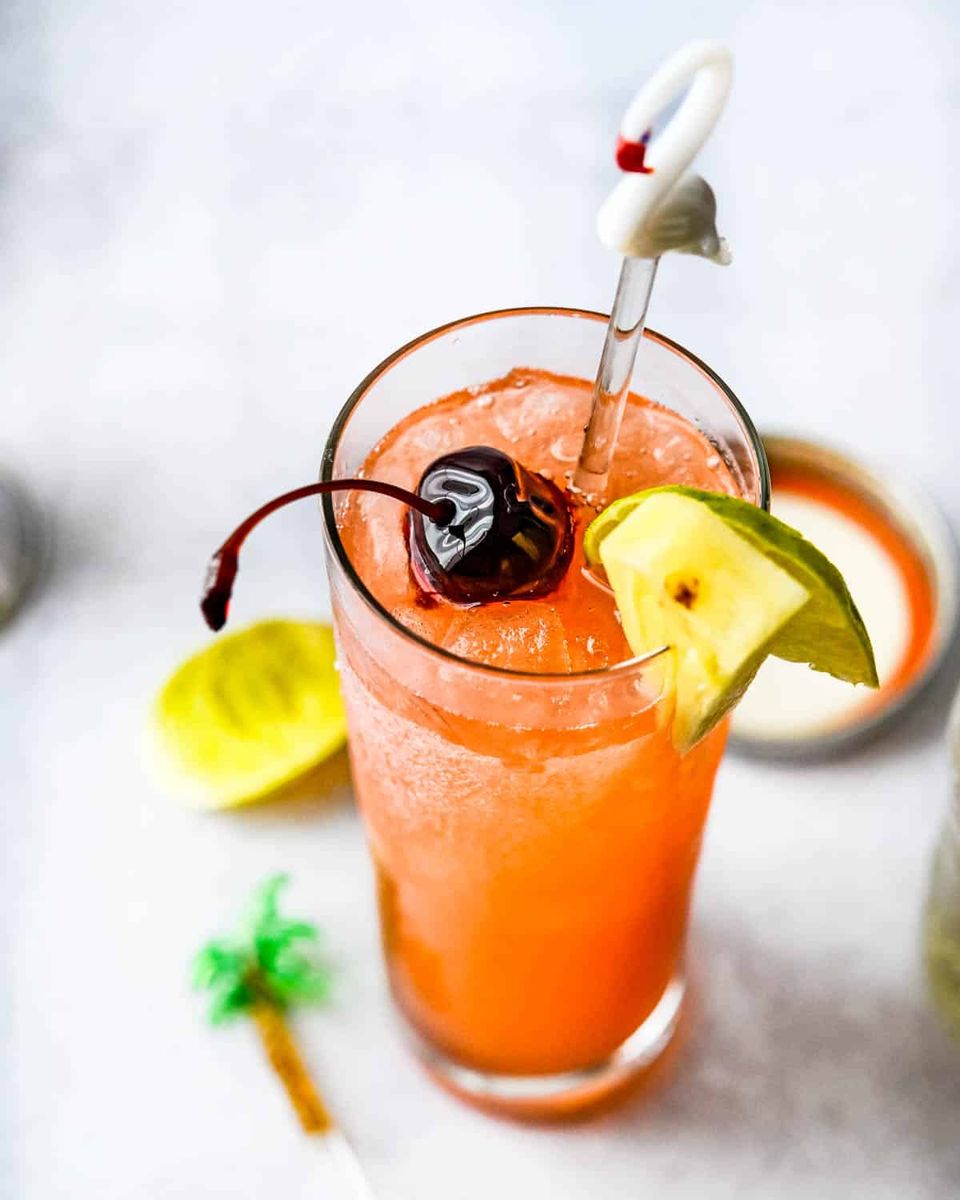 A potent cocktail for absinthe lovers, featuring the anise-flavored spirit with a cheeky name.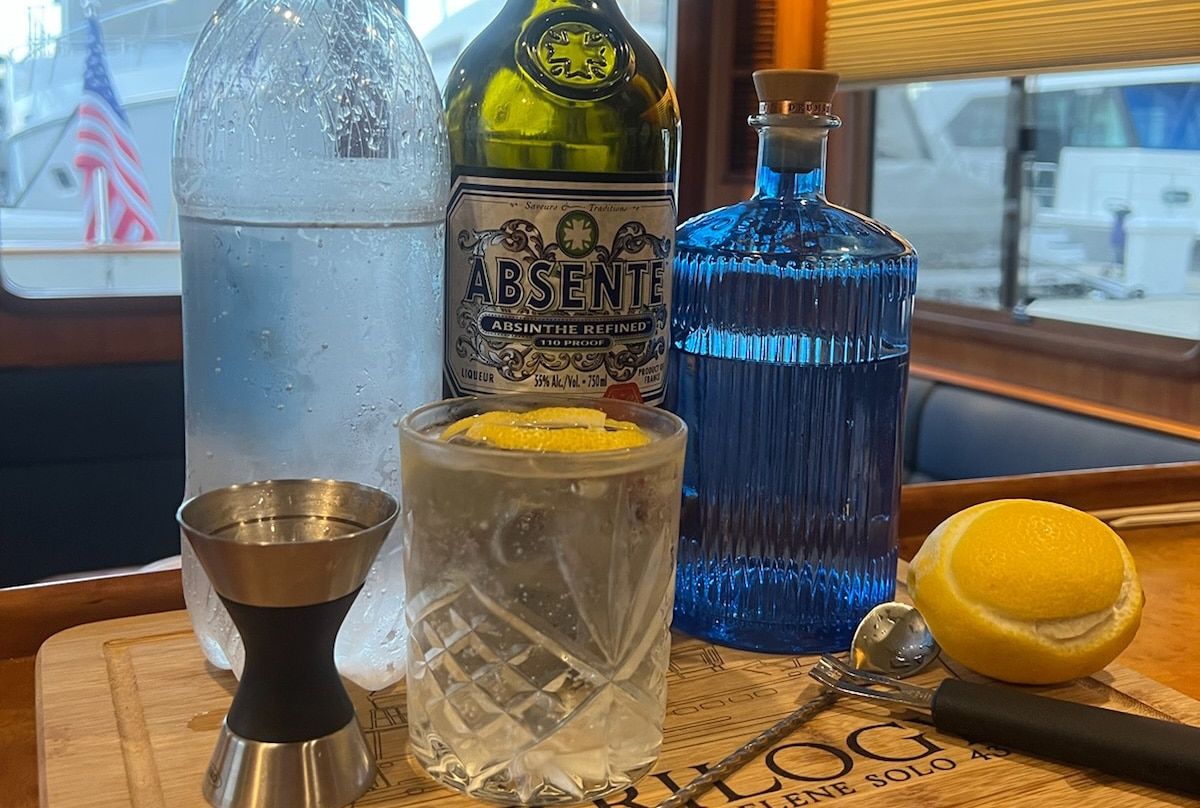 A simple, sweet cocktail featuring the fruity combination of peach schnapps and orange juice.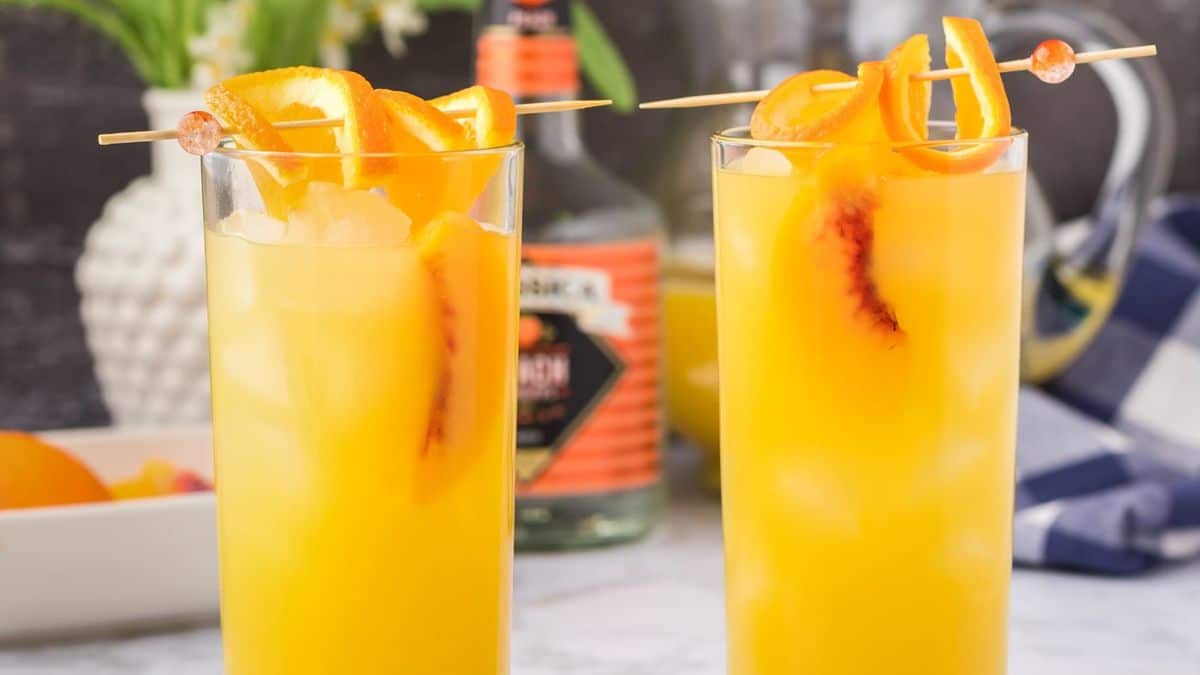 A health-conscious, non-alcoholic drink designed to suit a paleo diet, incorporating fresh, natural ingredients.
A floral twist on the classic gin and tonic, using the sweet, fragrant elderflower liqueur to add complexity.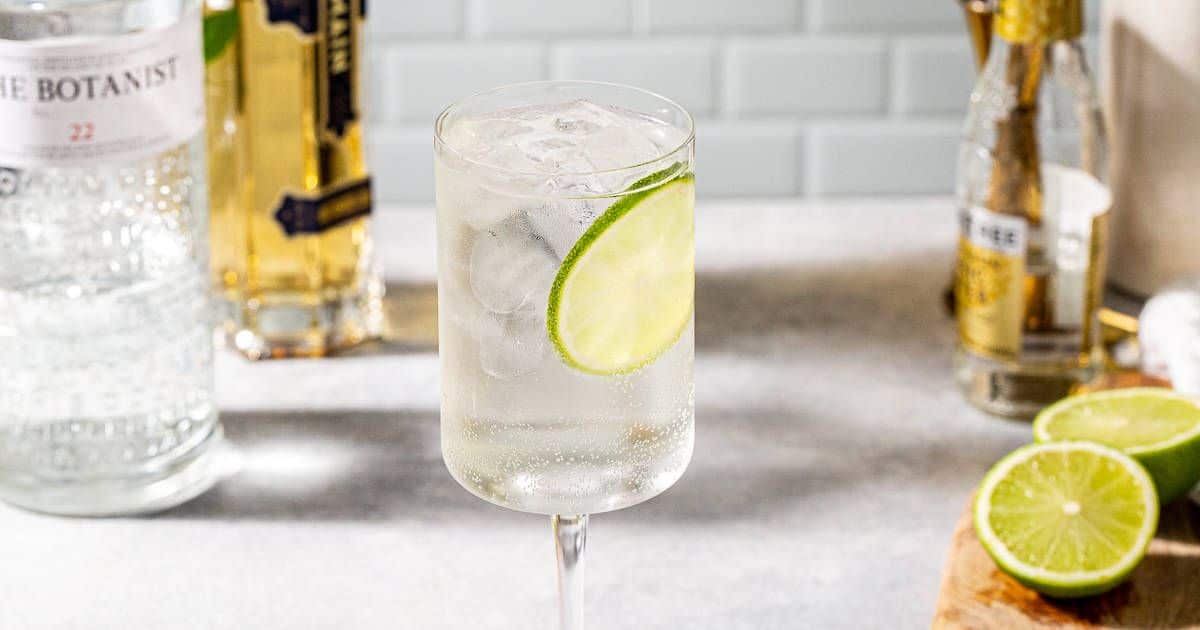 A festive spin on the traditional mimosa, featuring cranberry juice and champagne, perfect for holiday celebrations.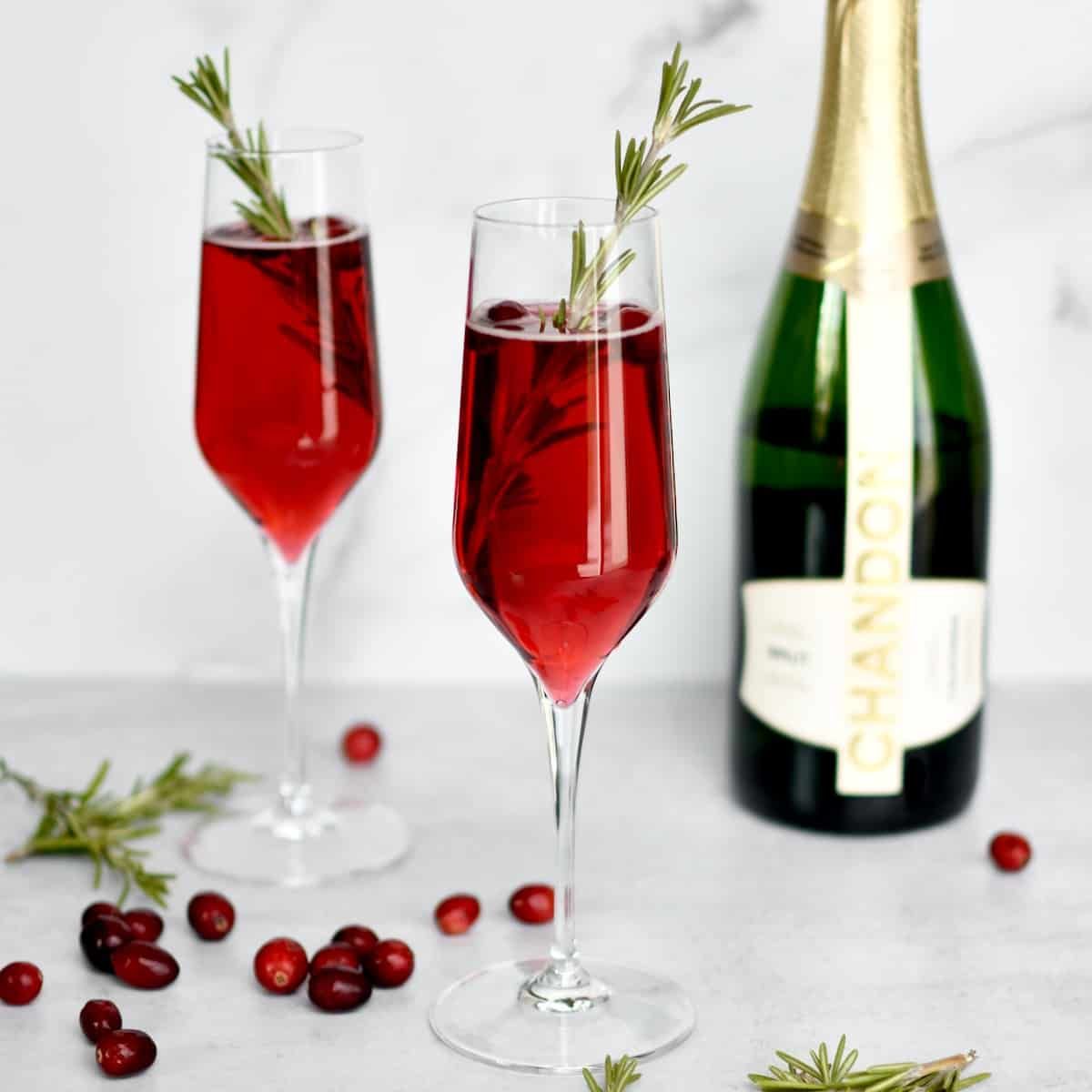 A refreshing cocktail, blending the bold flavor of gin with the tangy sweetness of lime and the bubbly kick of ginger beer.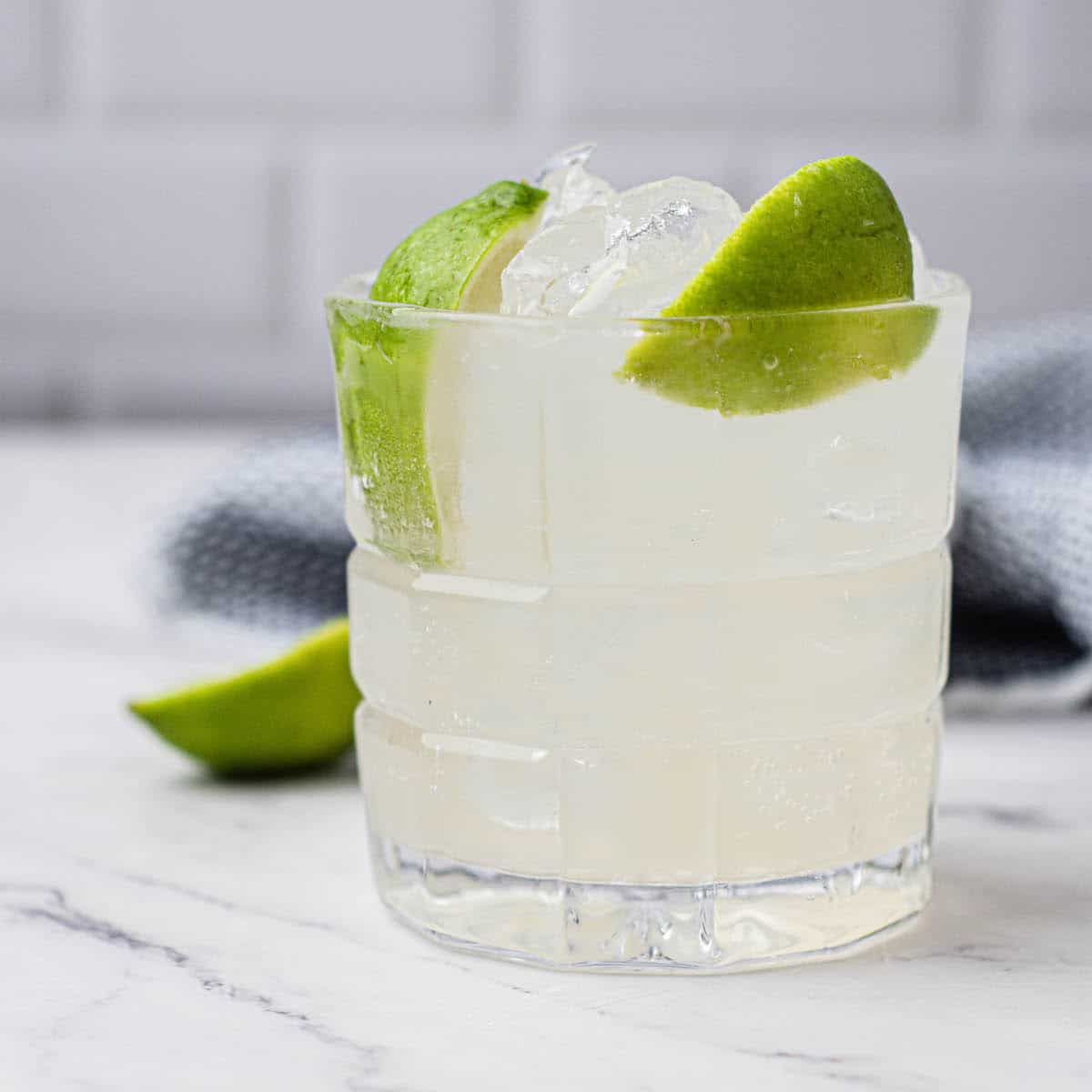 A citrusy adaptation of the classic Old Fashioned, featuring the sweet-tart taste of blood orange.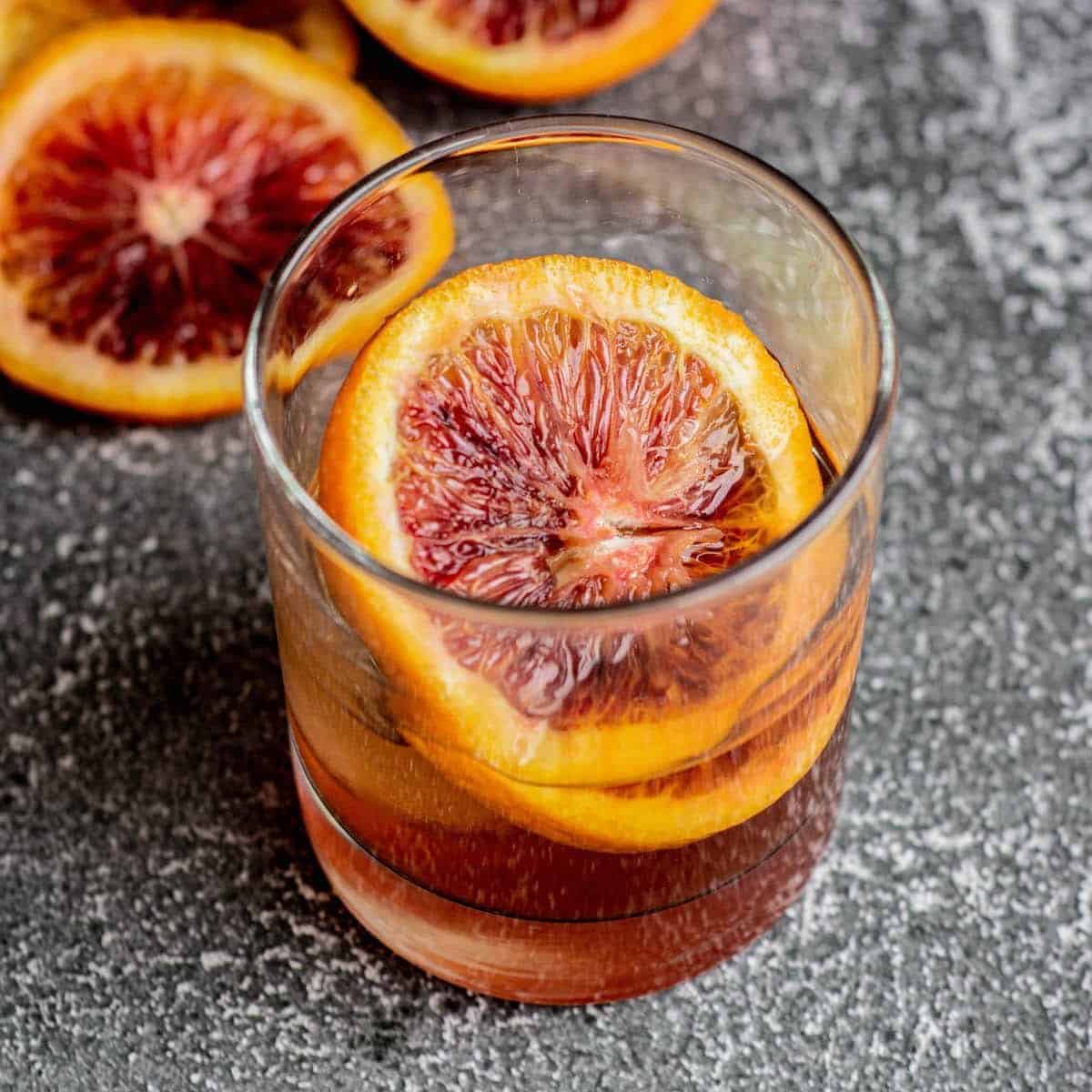 A creamy, sweet cocktail, based on the White Russian but with the addition of strawberry liqueur for a blushing twist.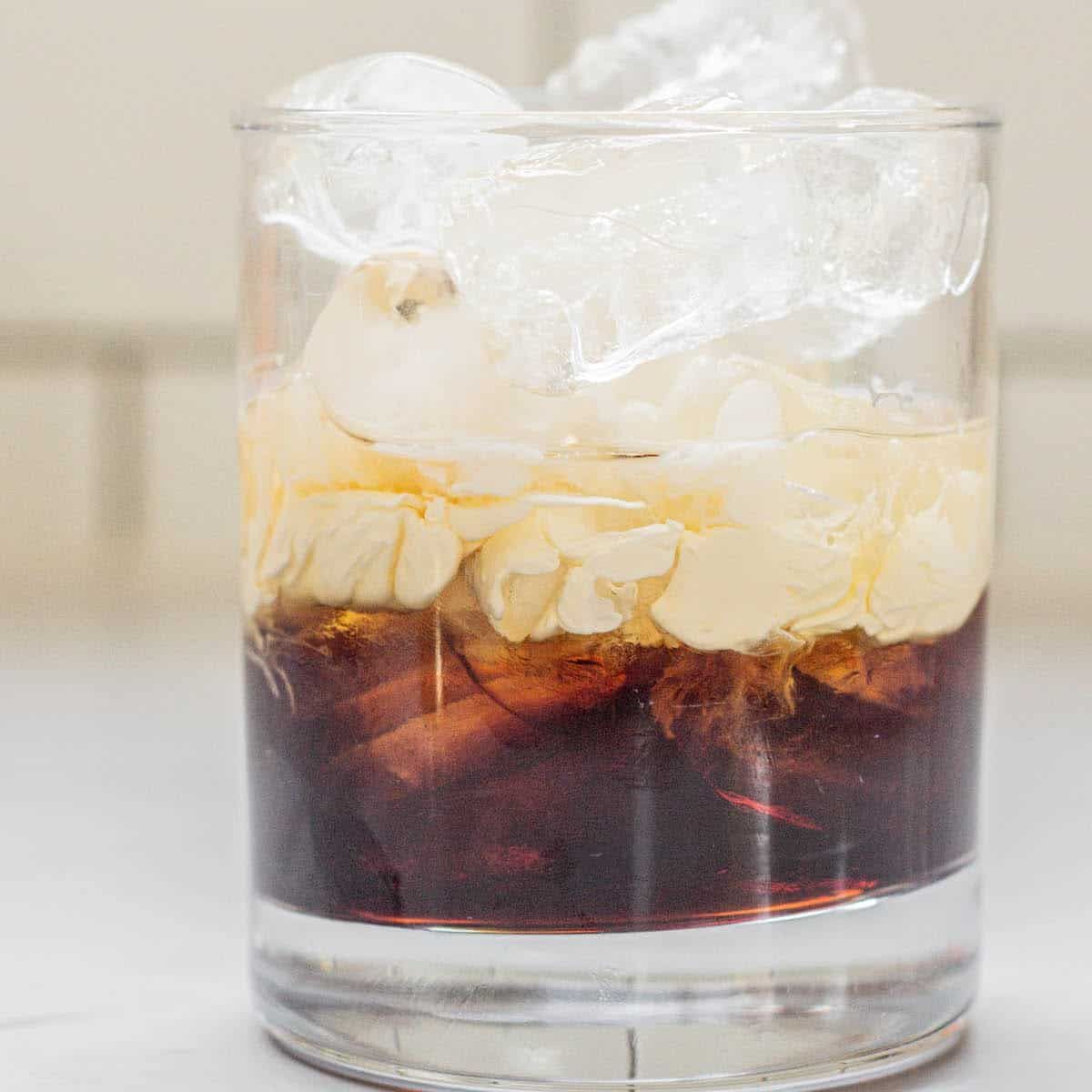 A modern twist on the classic whiskey sour, replacing the traditional sour mix with tangy, gut-friendly kombucha.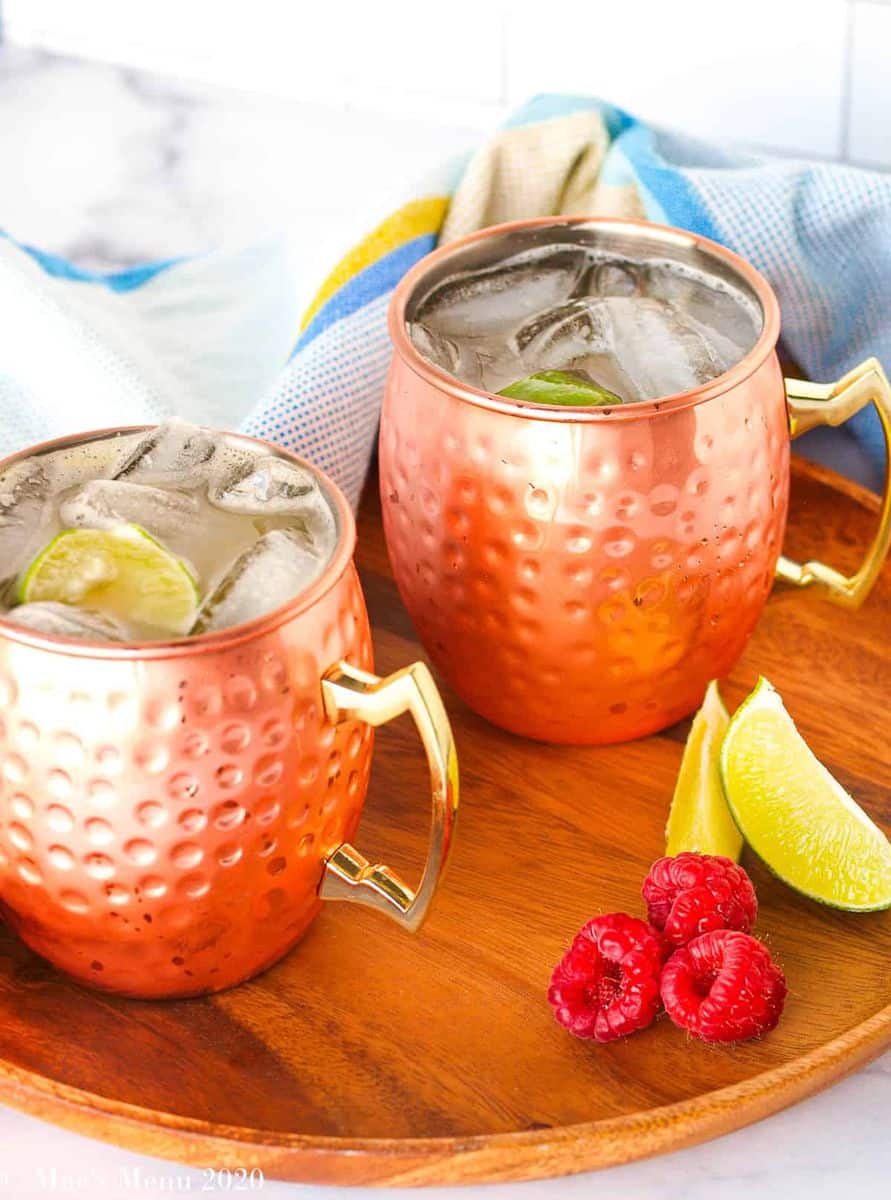 A vibrant, fruity cocktail that combines vodka with the sweet-tart flavors of pomegranate and grapefruit.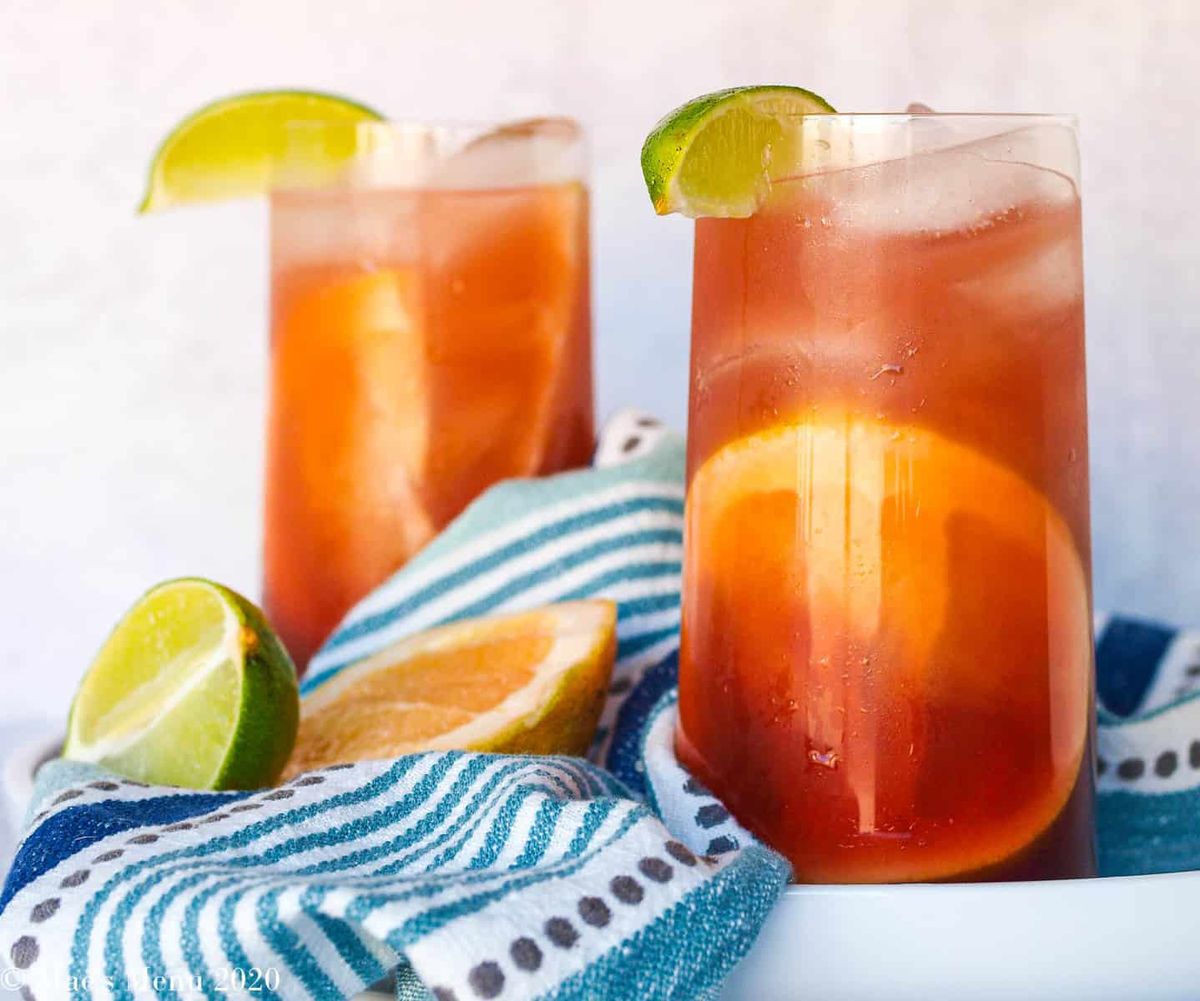 A crisp, low-calorie cocktail, featuring the clean flavors of tequila, lime, and sparkling water.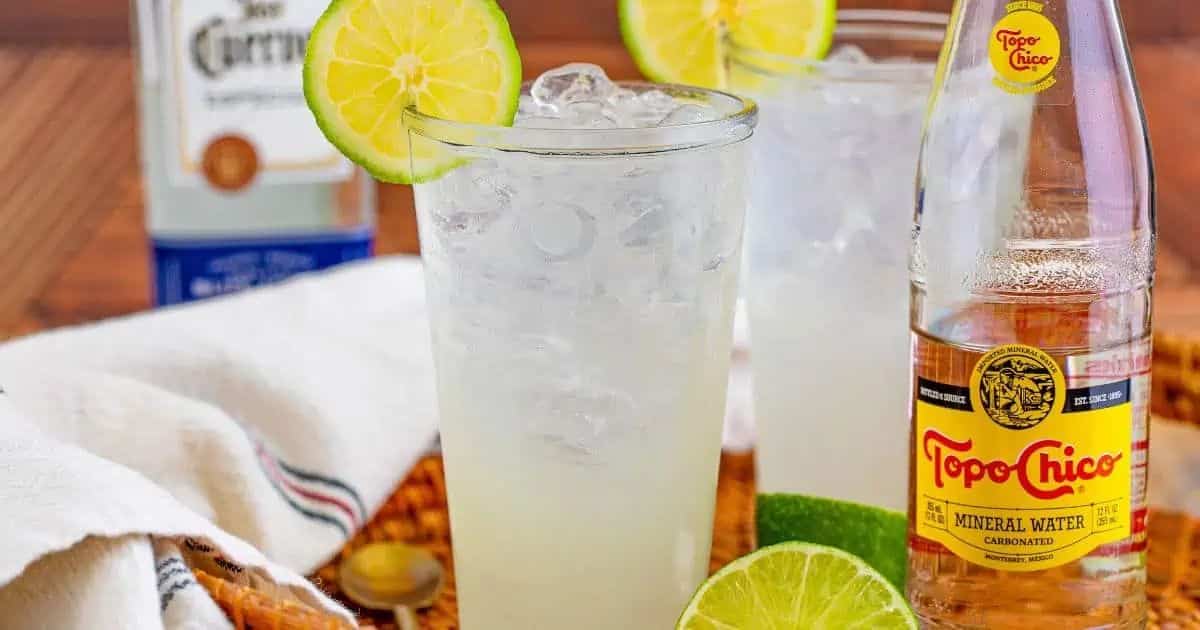 A tropical, fruity cocktail recipe rich in rum and a variety of fresh, sweet juices, perfect for a beach getaway feel.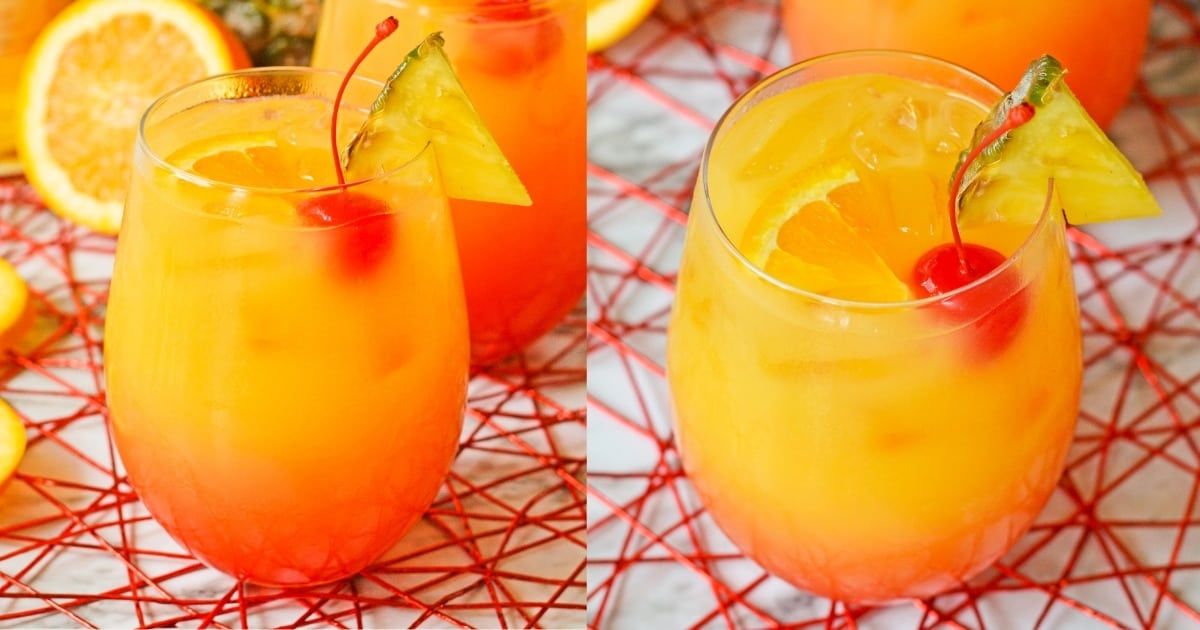 A spirited take on the classic espresso martini, swapping vodka with tequila for a unique kick.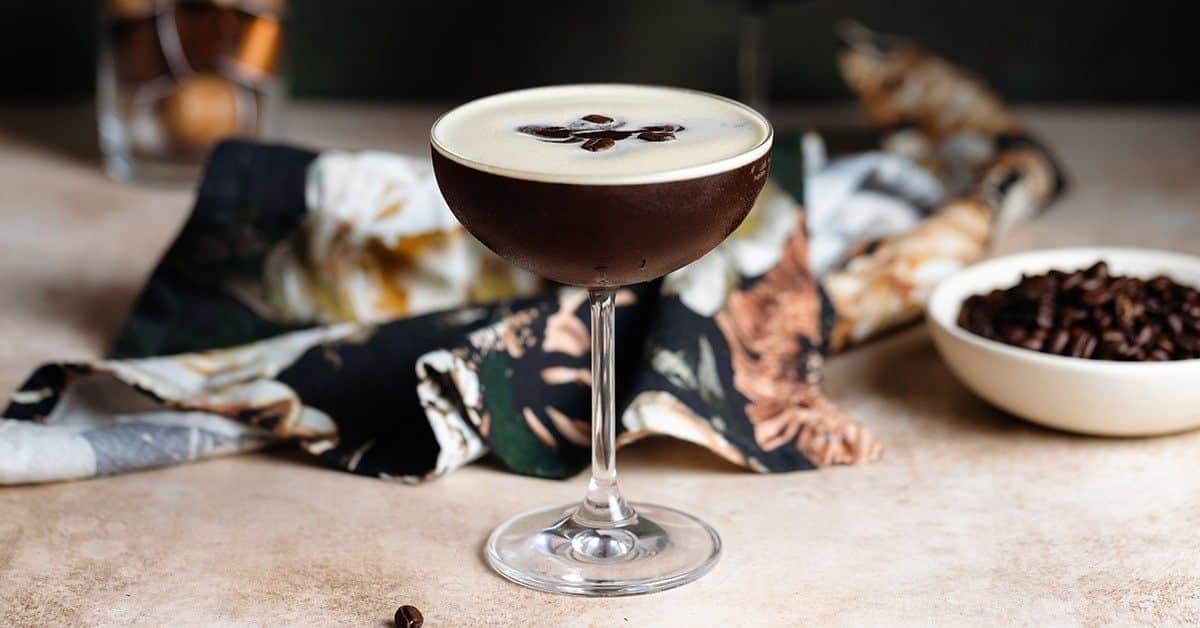 A zesty variation of the classic margarita, emphasizing the tanginess of fresh lemon juice.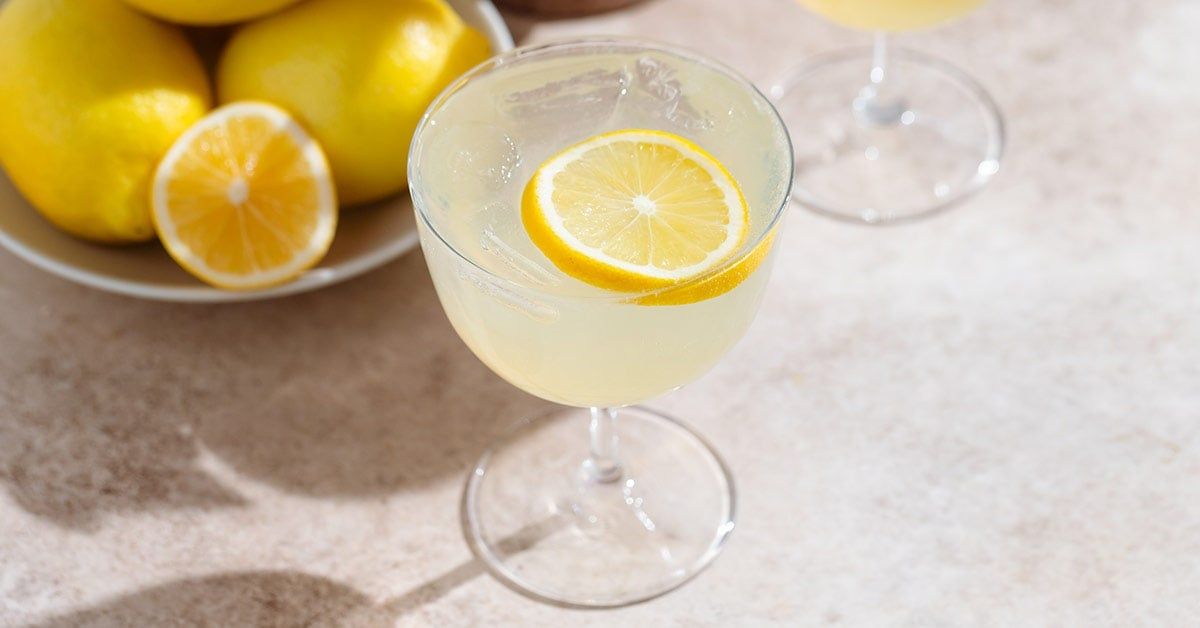 An exotic cocktail recipe that combines Passoa, a passionfruit liqueur, with fresh orange juice.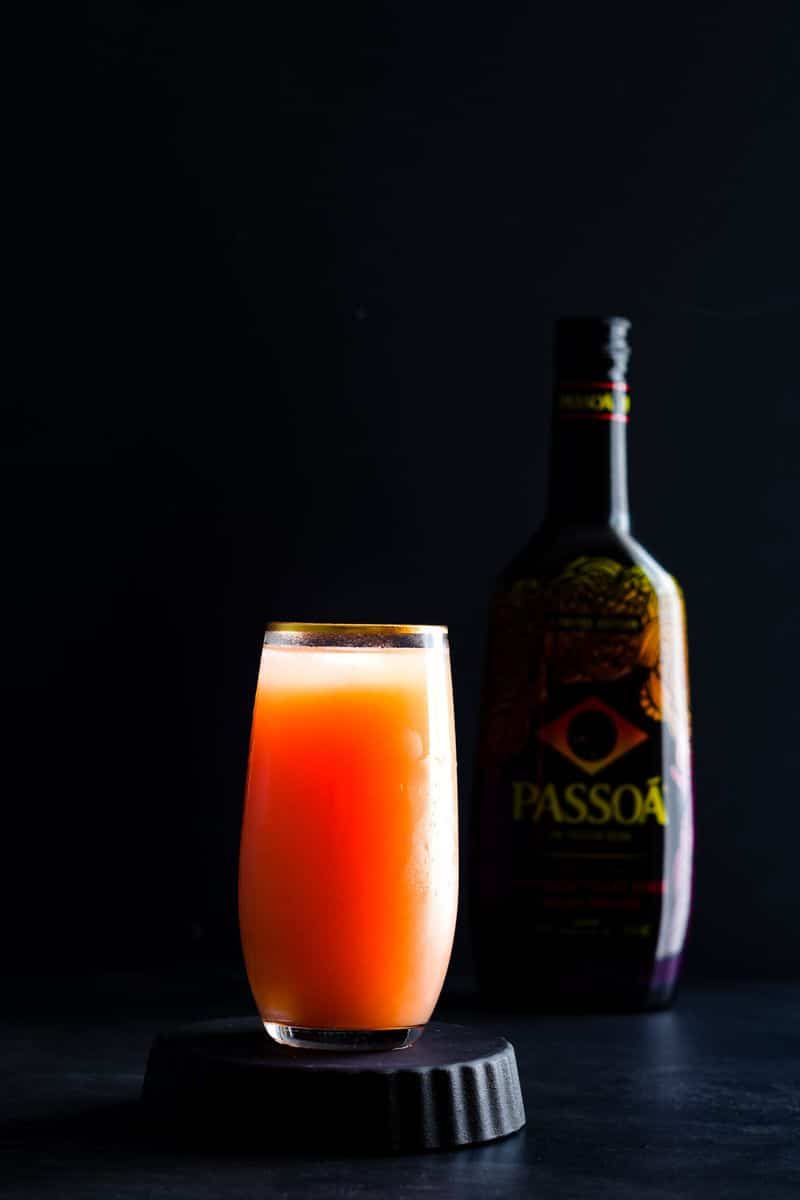 A fragrant cocktail blending gin with sweet, floral elderflower for a refreshing drink.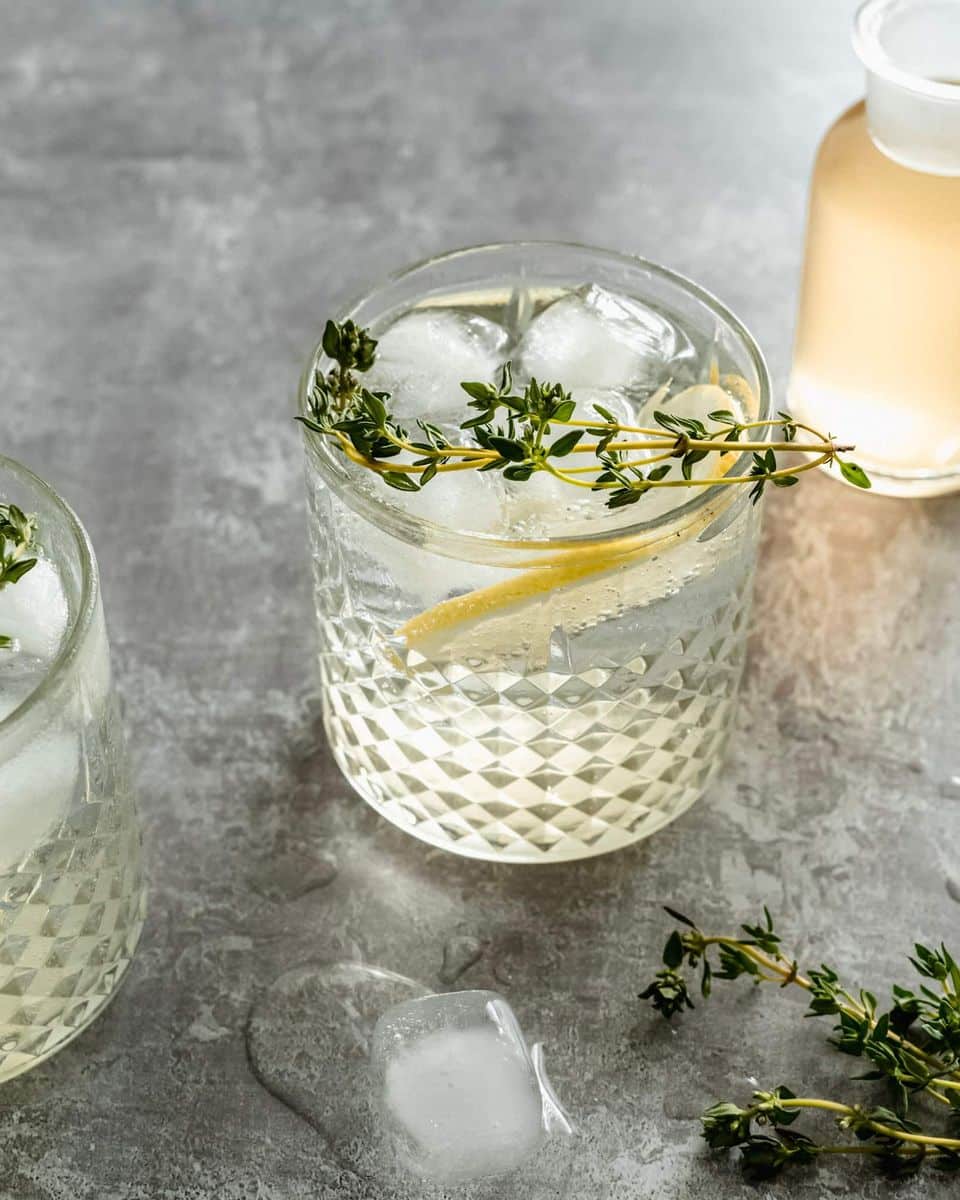 A bubbly, light cocktail that mixes strawberry flavors with the sparkling delight of prosecco.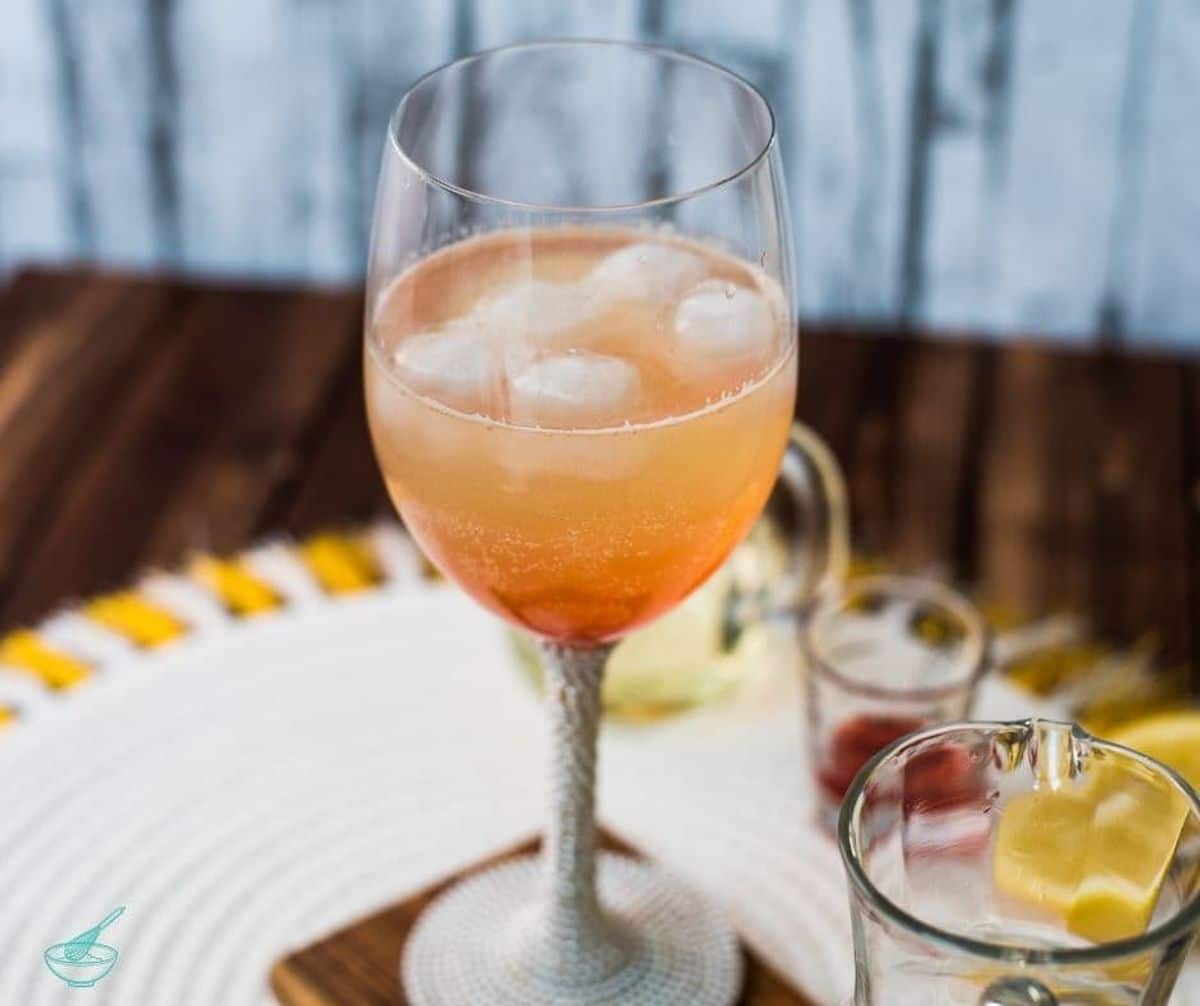 A floral, fizzy cocktail featuring the soothing flavors of lavender in a bubbly spritz format.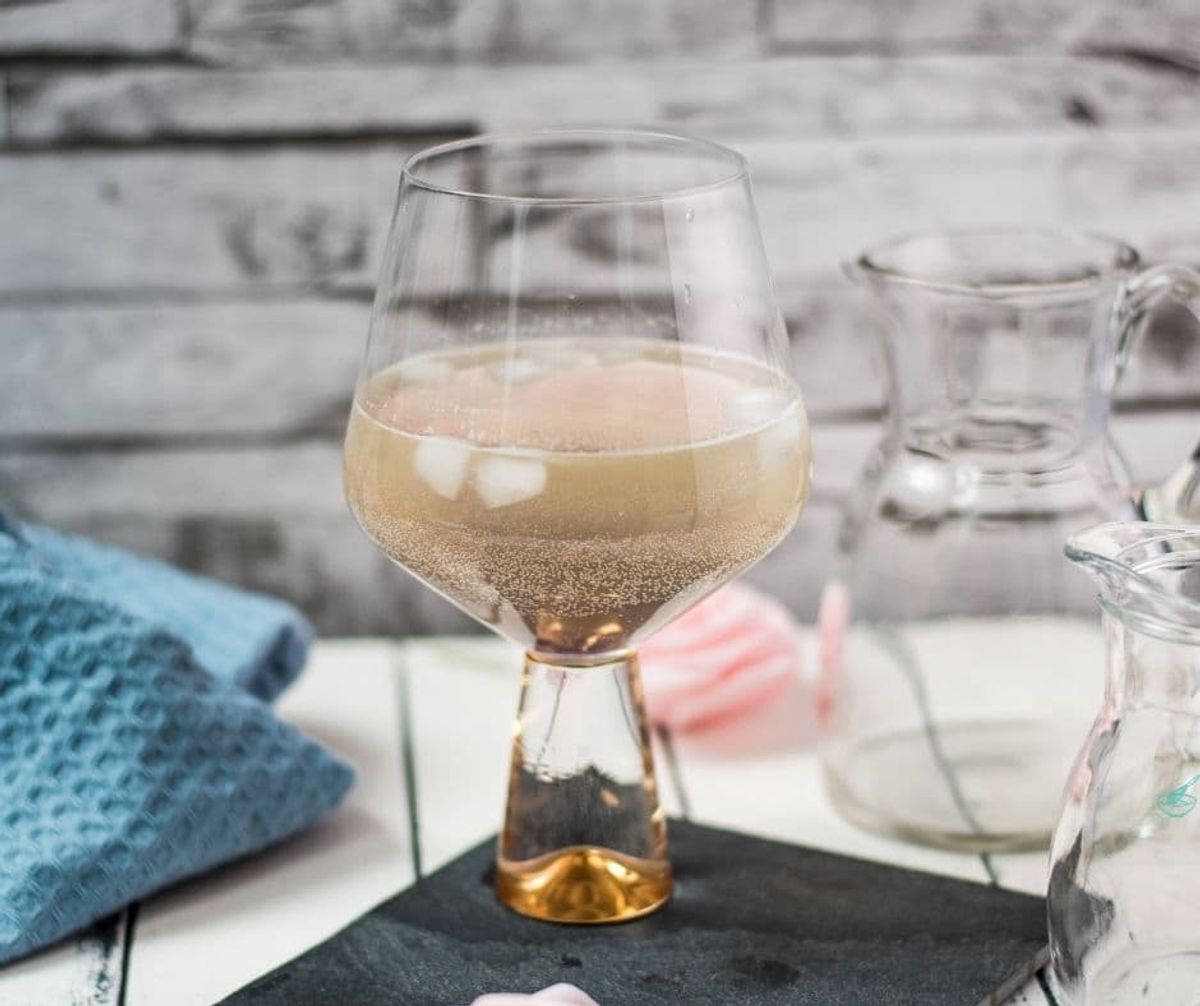 A fruity twist on the classic Caipiroska, packed with the sweet and tangy flavors of mixed berries.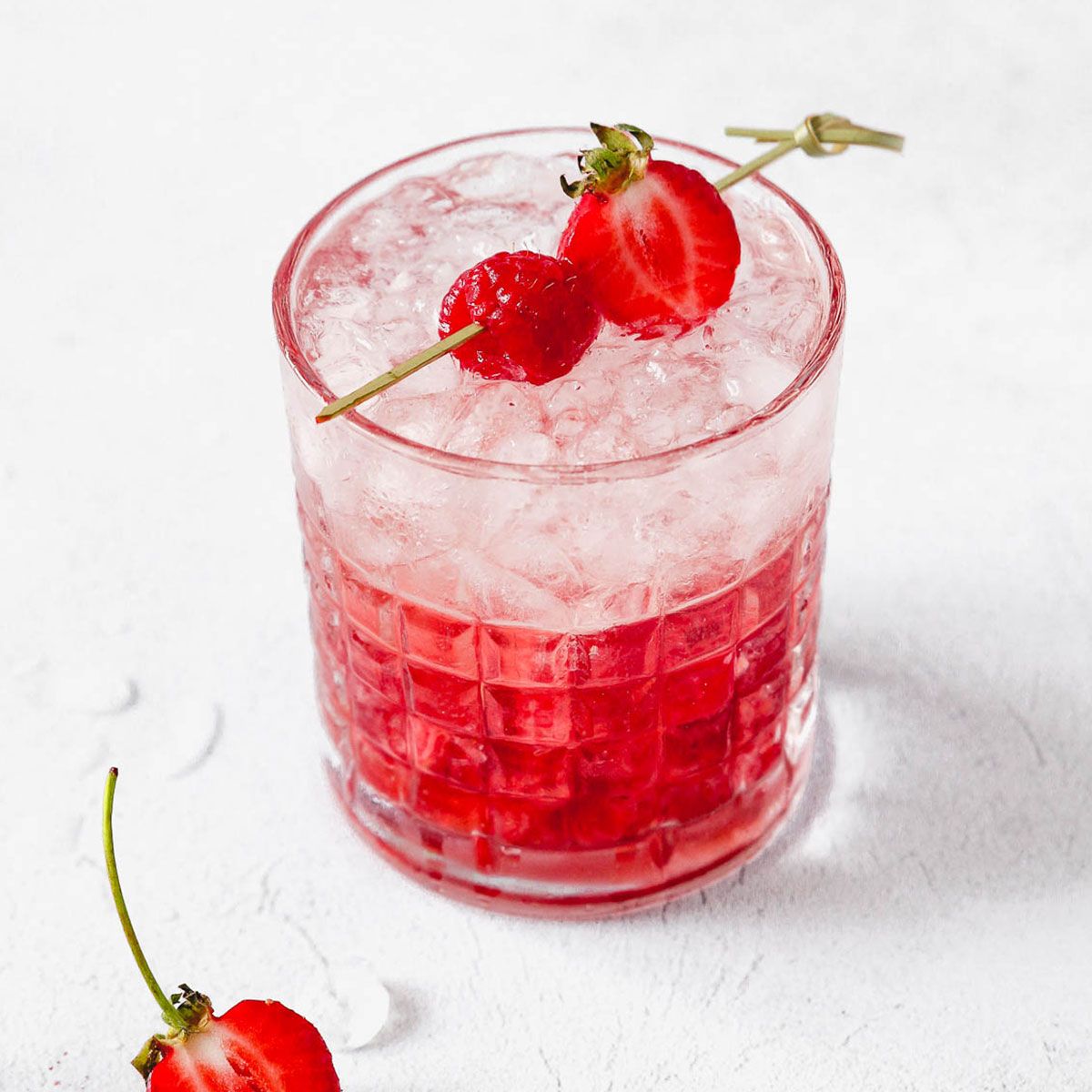 A tropical take on the classic margarita, featuring coconut tequila and a squeeze of fresh lime.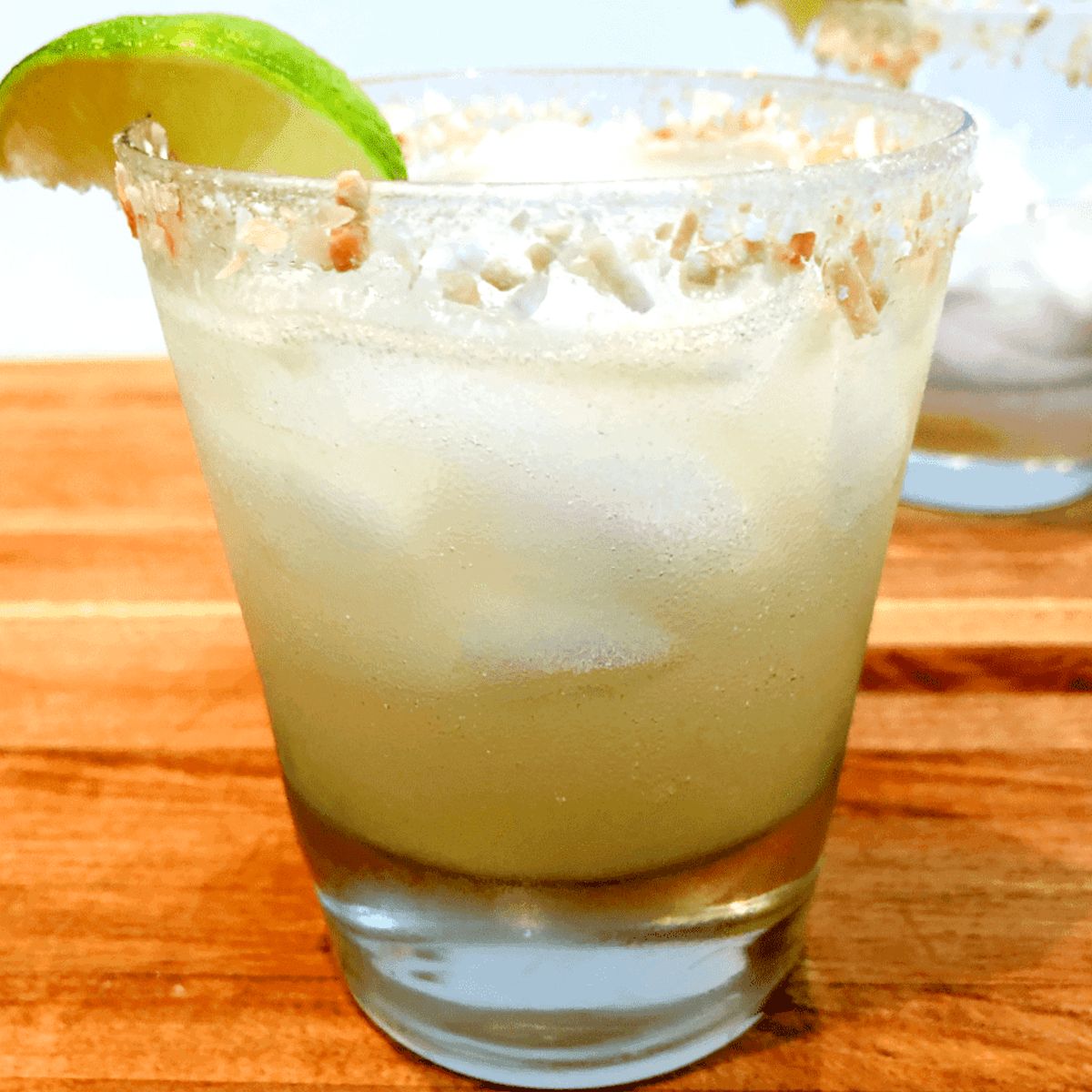 A tropical spin on the classic brunch cocktail, replacing orange juice with pineapple for a Hawaiian touch.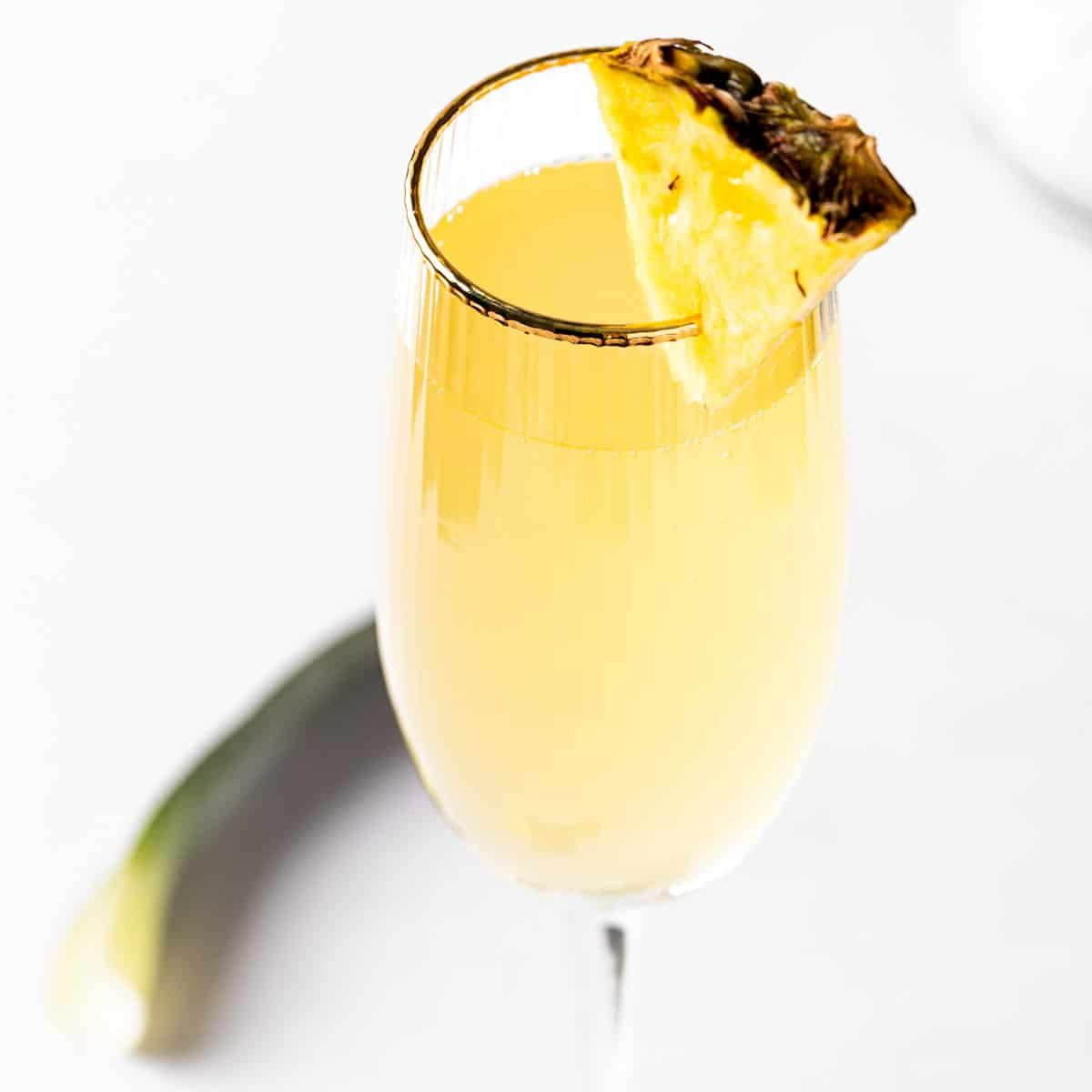 A creamy, sweet drink often served as a dessert, combining coffee liqueur and cream.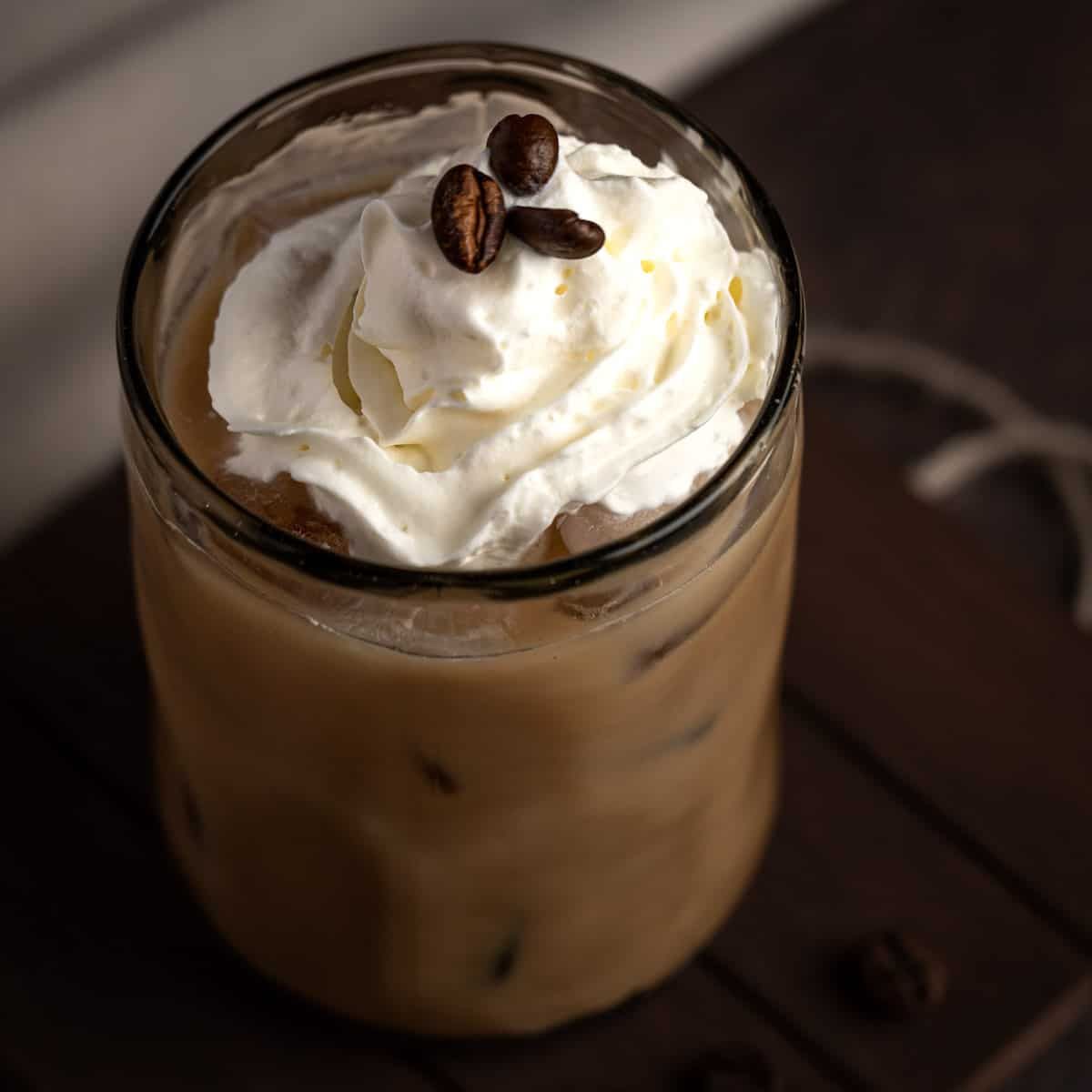 A bubbly and refreshing cocktail that features a scoop of sorbet topped with champagne.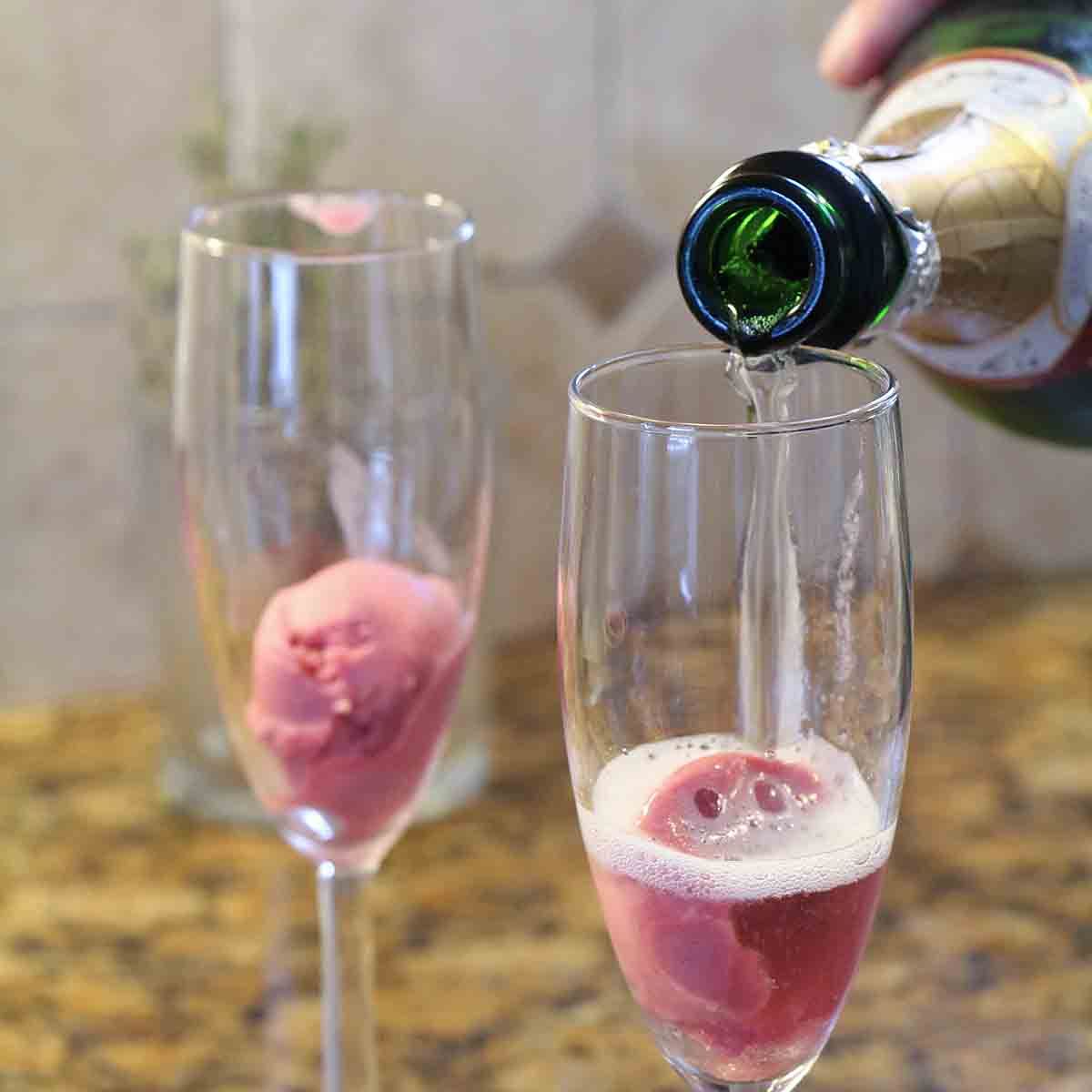 A decadent dessert cocktail, combining the rich flavors of chocolate and cream, featuring Godiva chocolate liqueur.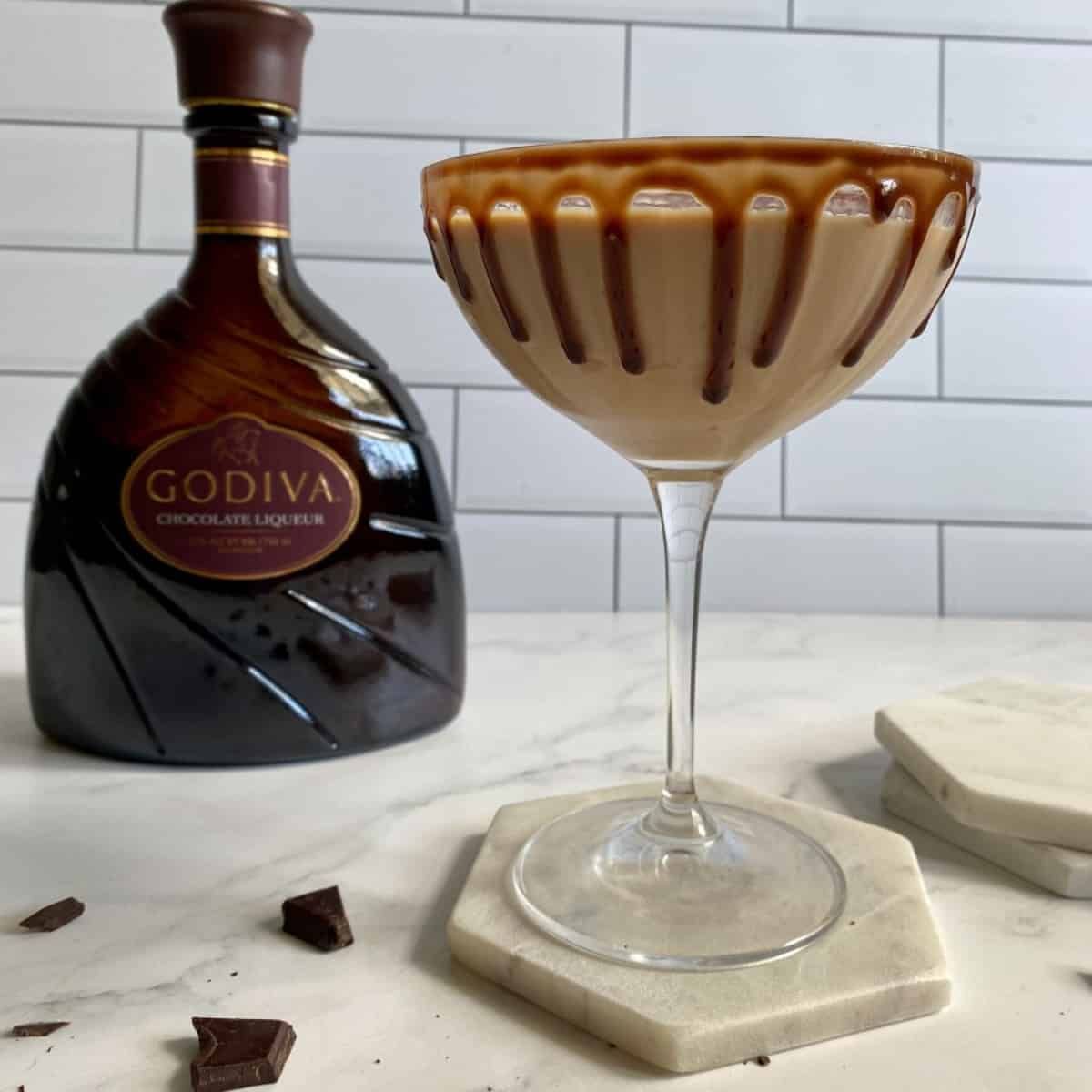 A classic cocktail with a French twist, featuring gin, lime juice, and a splash of elderflower liqueur.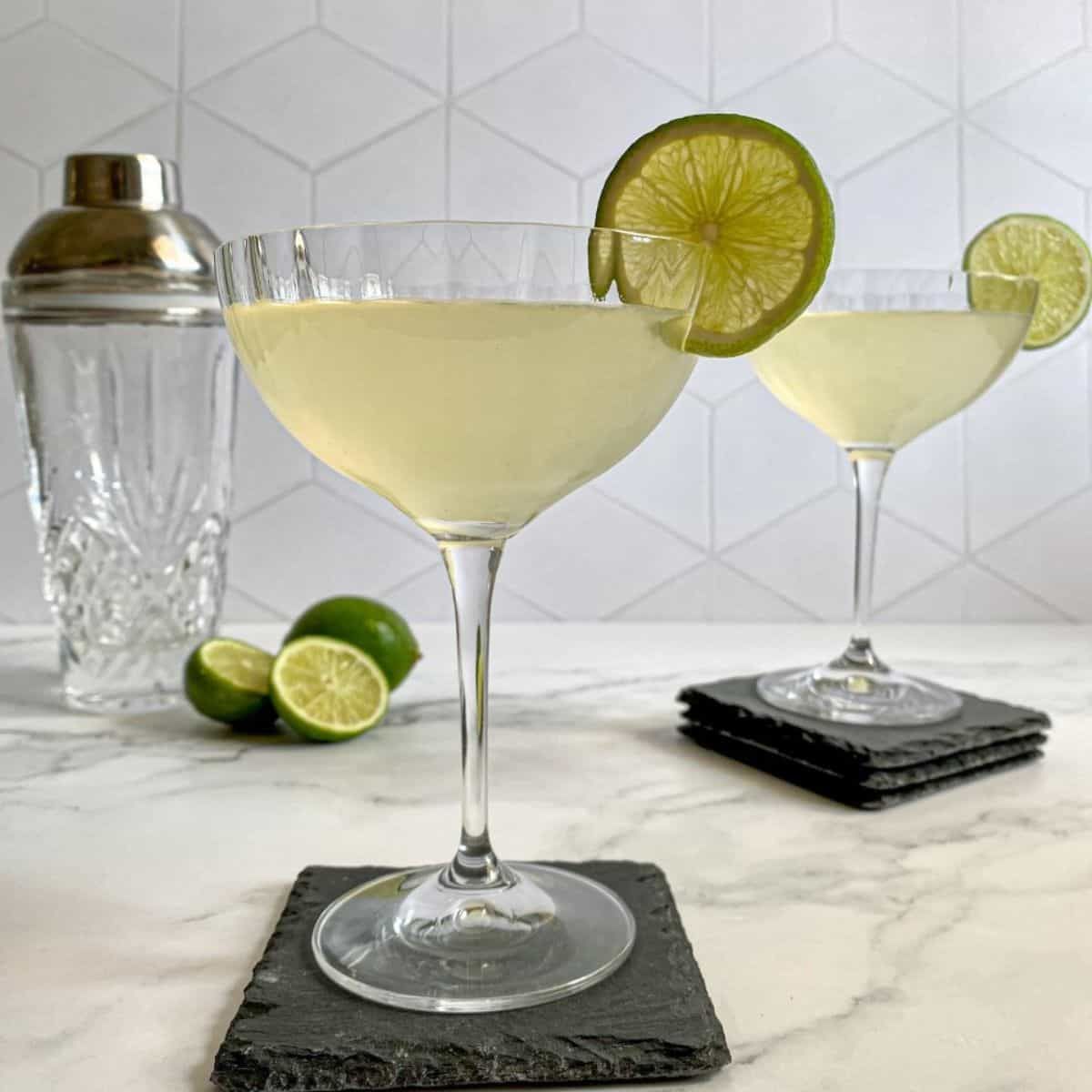 A simple, refreshing cocktail with a 3-2-1 ratio of prosecco, Aperol, and soda water, perfect for summer sipping.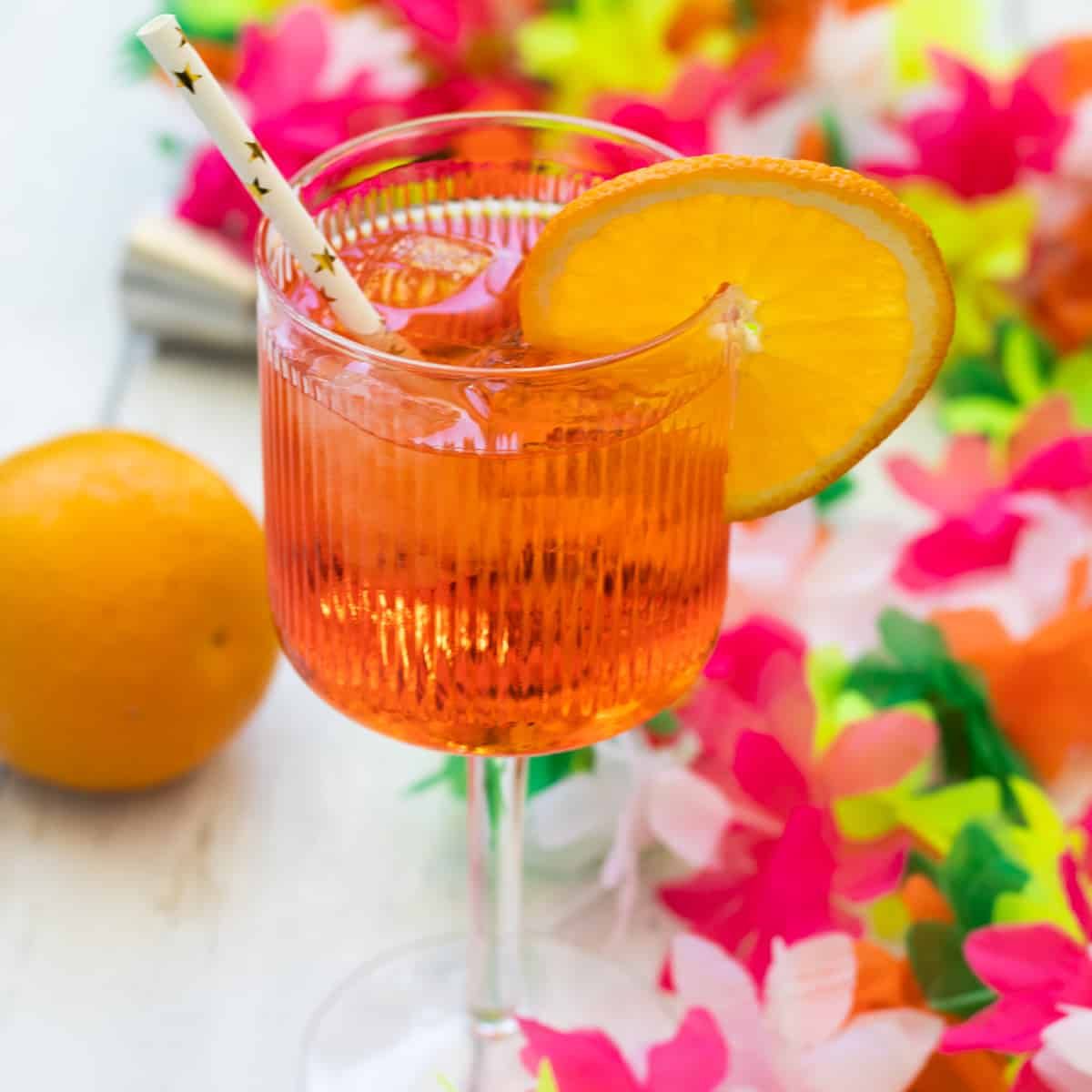 A warming, autumnal cocktail that combines the smoothness of bourbon with the sweetness of apple cider.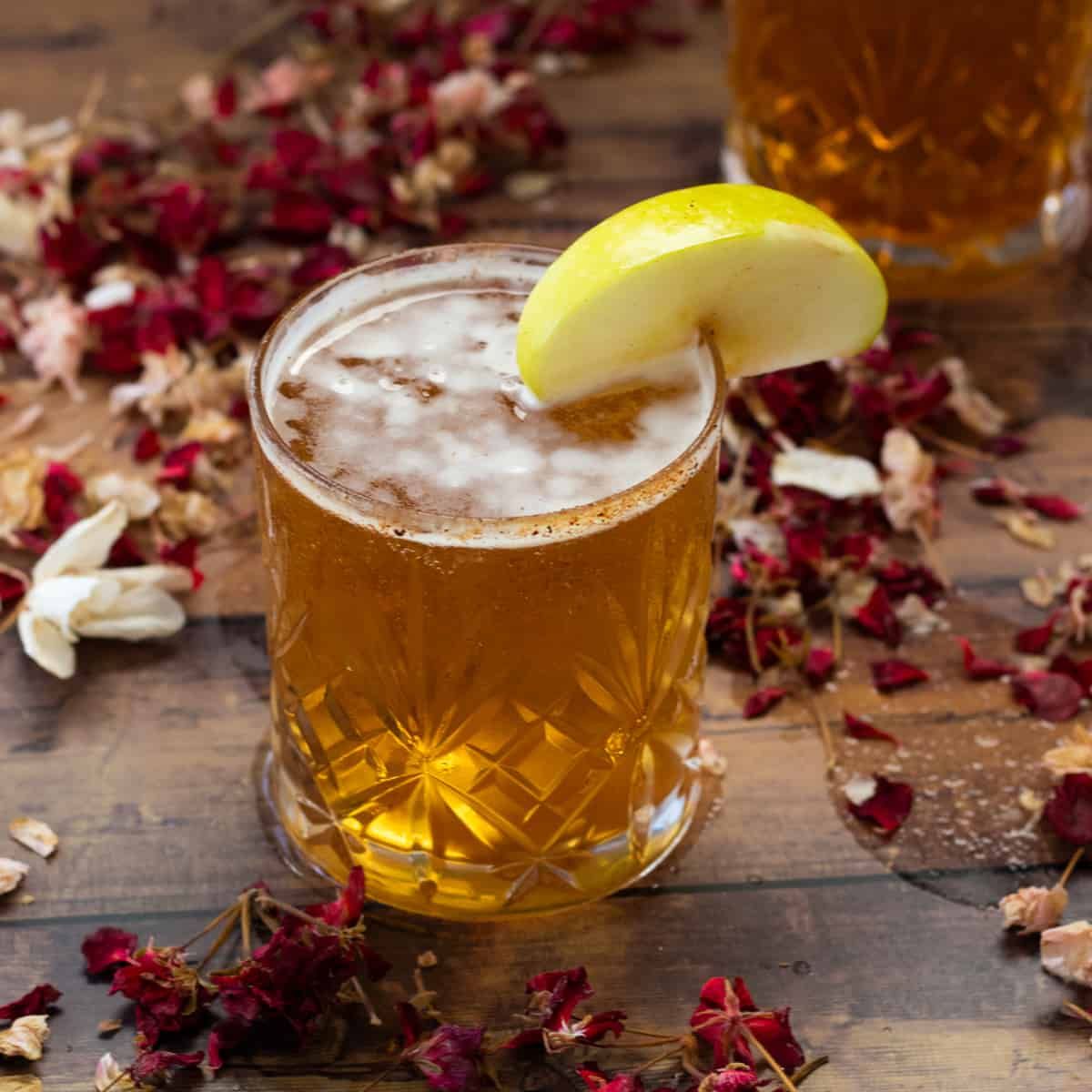 A potent and tropical cocktail featuring a mix of rum, brandy, and gin, lightened by the addition of citrus and orgeat syrup.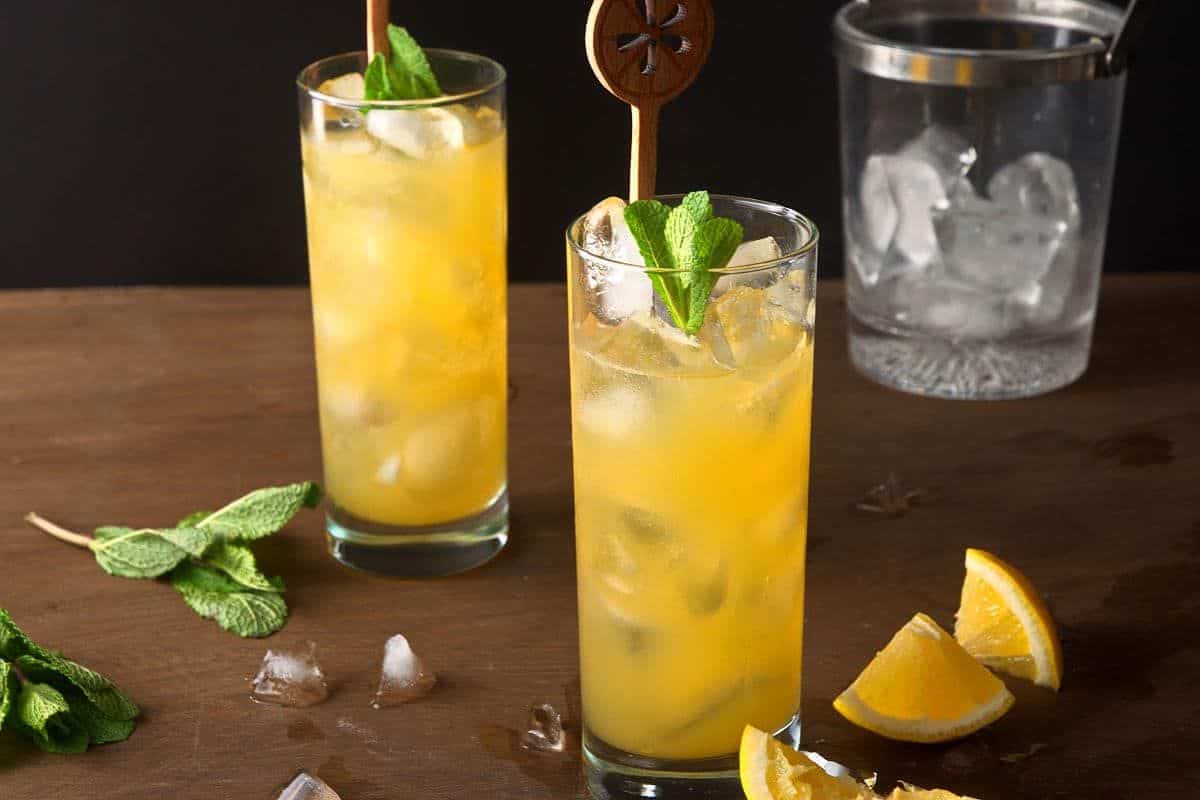 A classic cocktail with the clean flavors of vodka mixed with tart lime juice.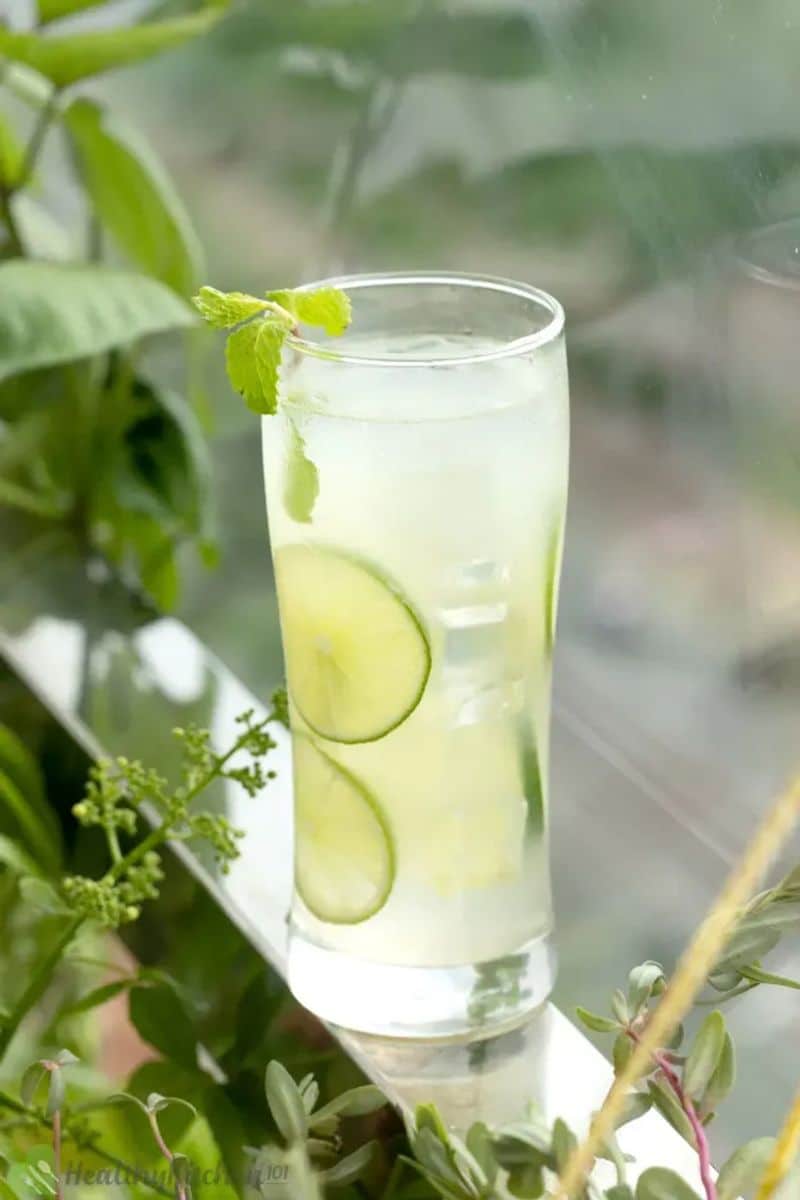 A sophisticated and fruity cocktail featuring the sweet taste of peaches combined with the fizzy delight of prosecco.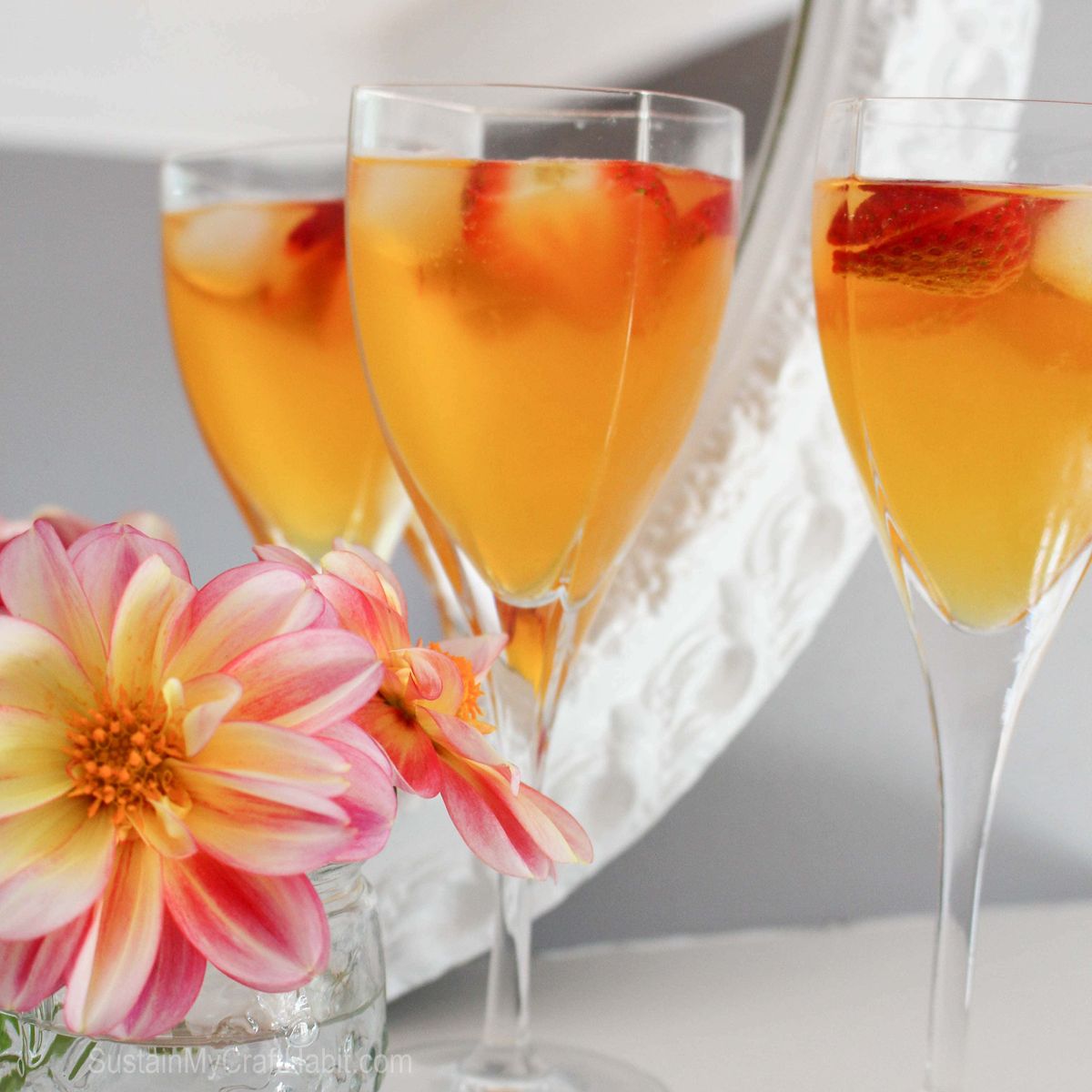 A Caribbean take on the Moscow Mule, replacing vodka with rum while maintaining the lime and ginger beer elements.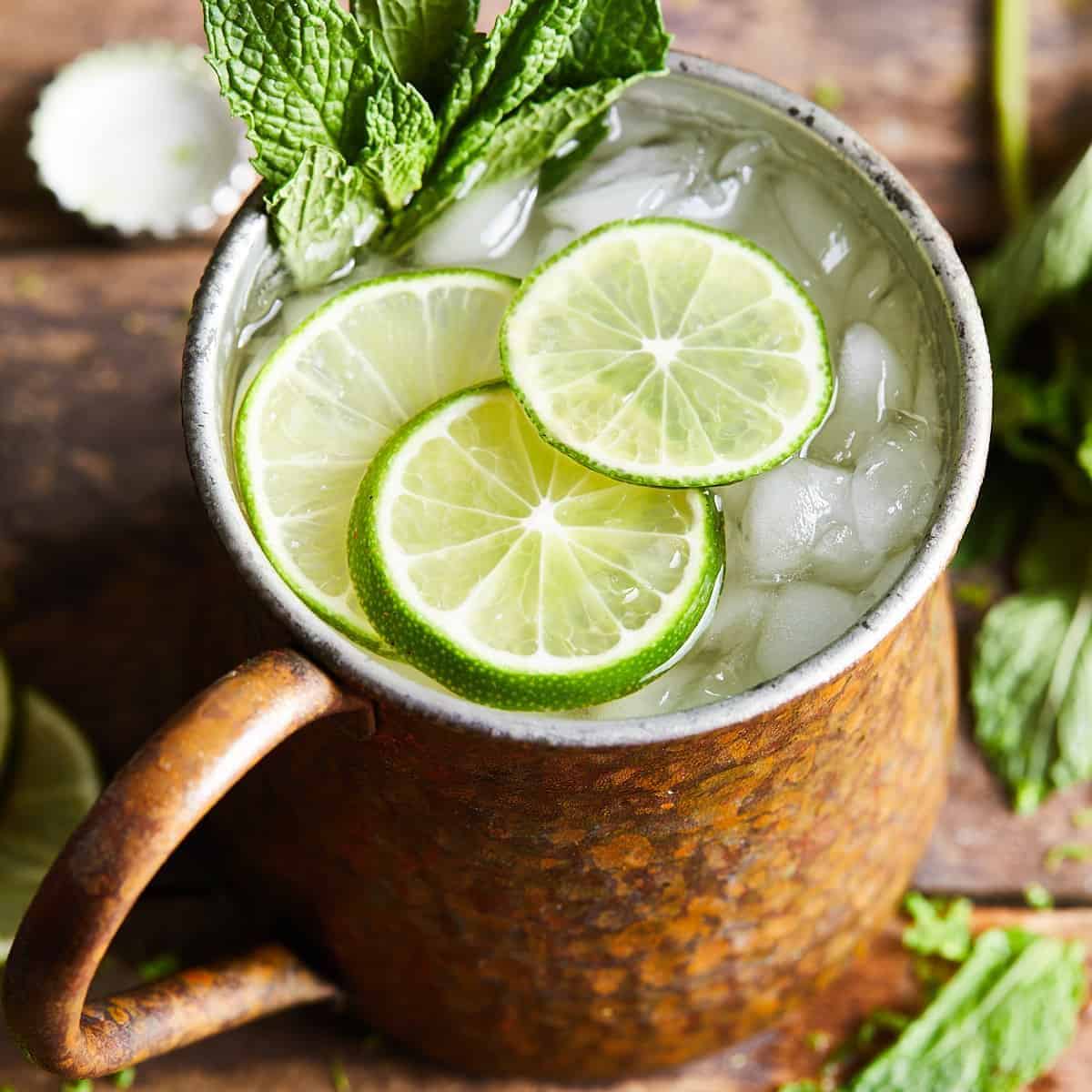 A straightforward margarita recipe using a 3-2-1 ratio of tequila, lime juice, and triple sec, with an optional spicy twist.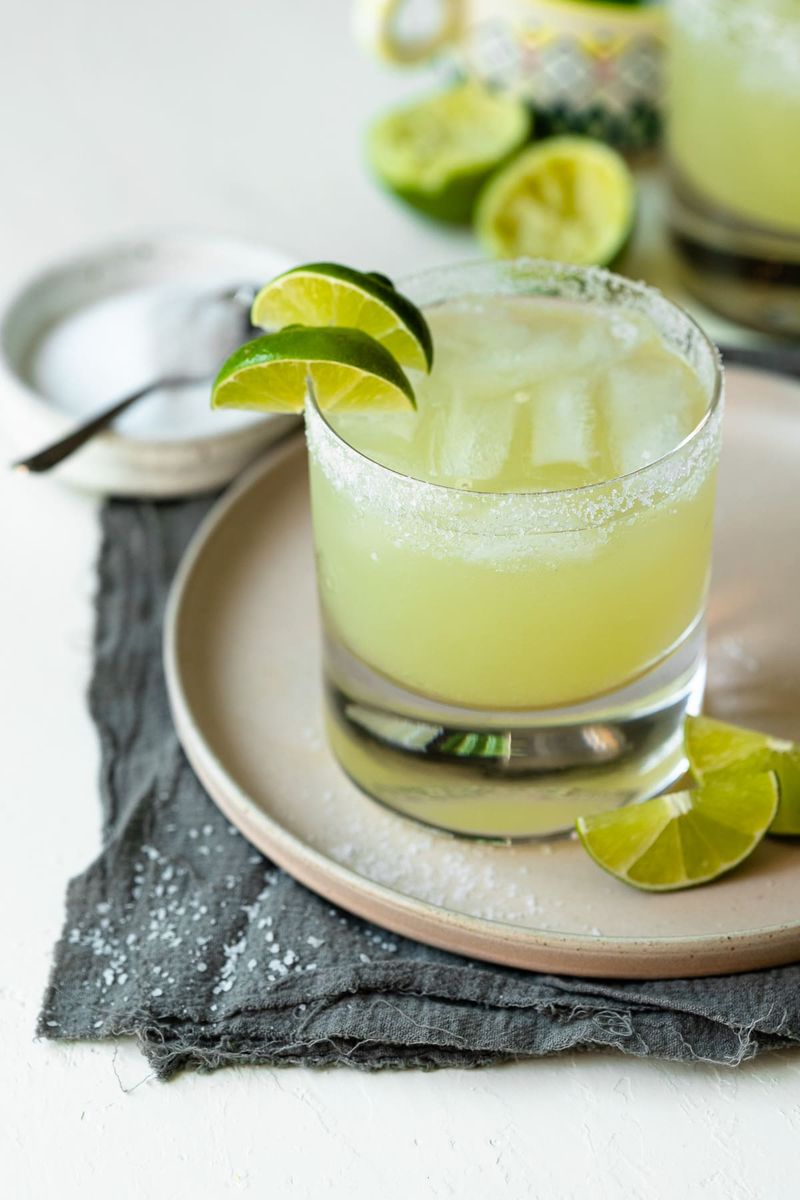 A tropical variation of the classic margarita, featuring the smooth flavor of coconut.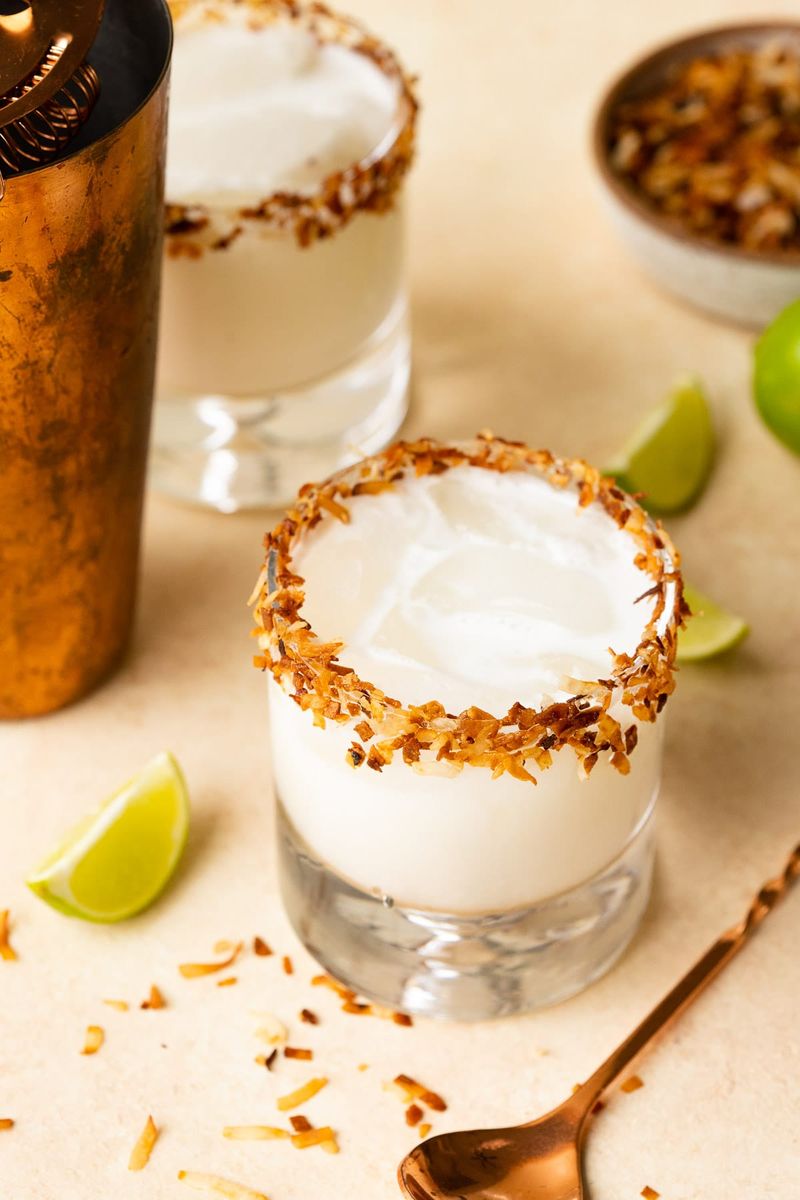 A premium take on the classic margarita, enhancing the cocktail with the refined orange flavor of Cointreau.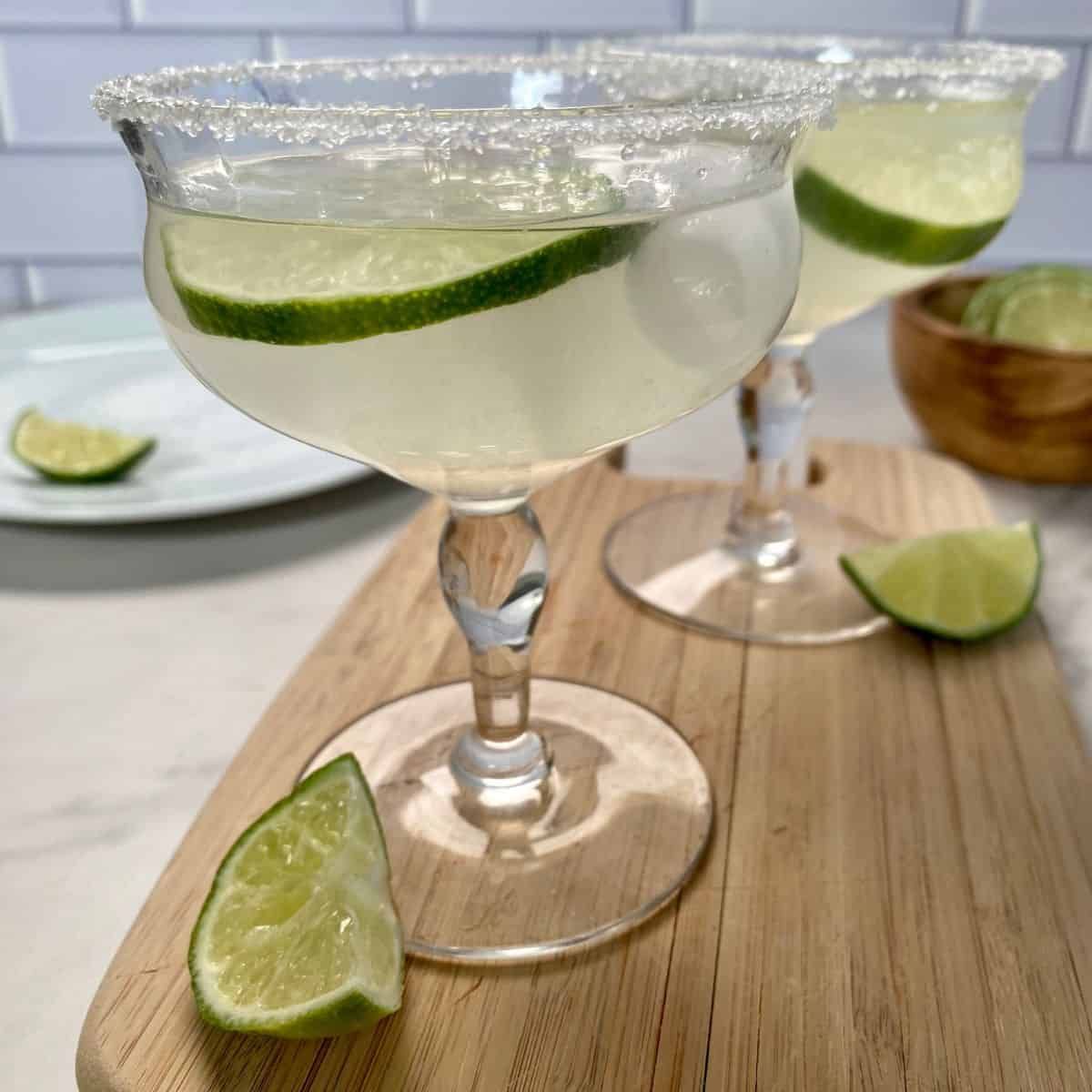 A light, hydrating cocktail mixing coconut water with a zesty squeeze of lime and your choice of spirit.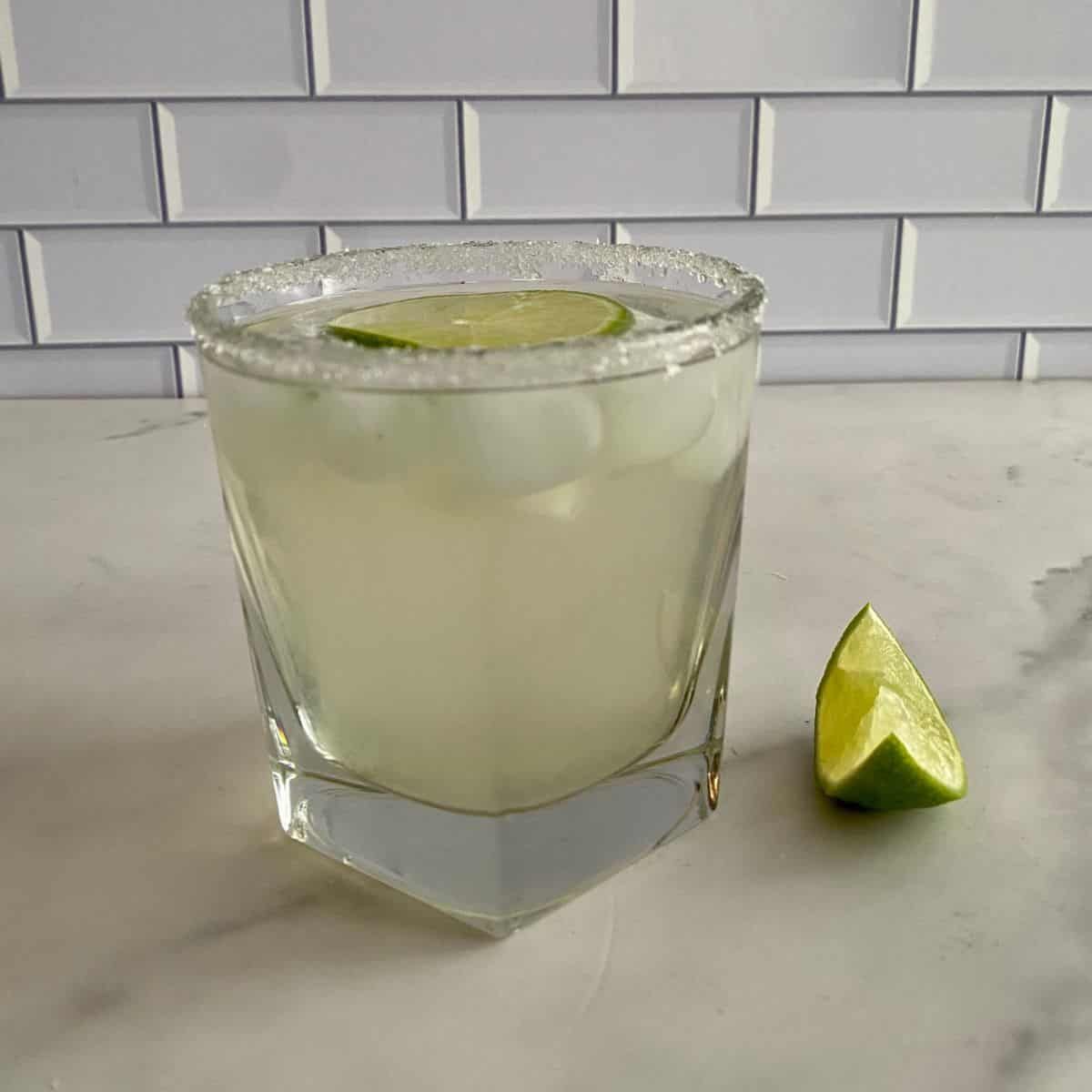 A refreshing, citrusy cocktail featuring the tartness of grapefruit, balanced with the right amount of sweetness.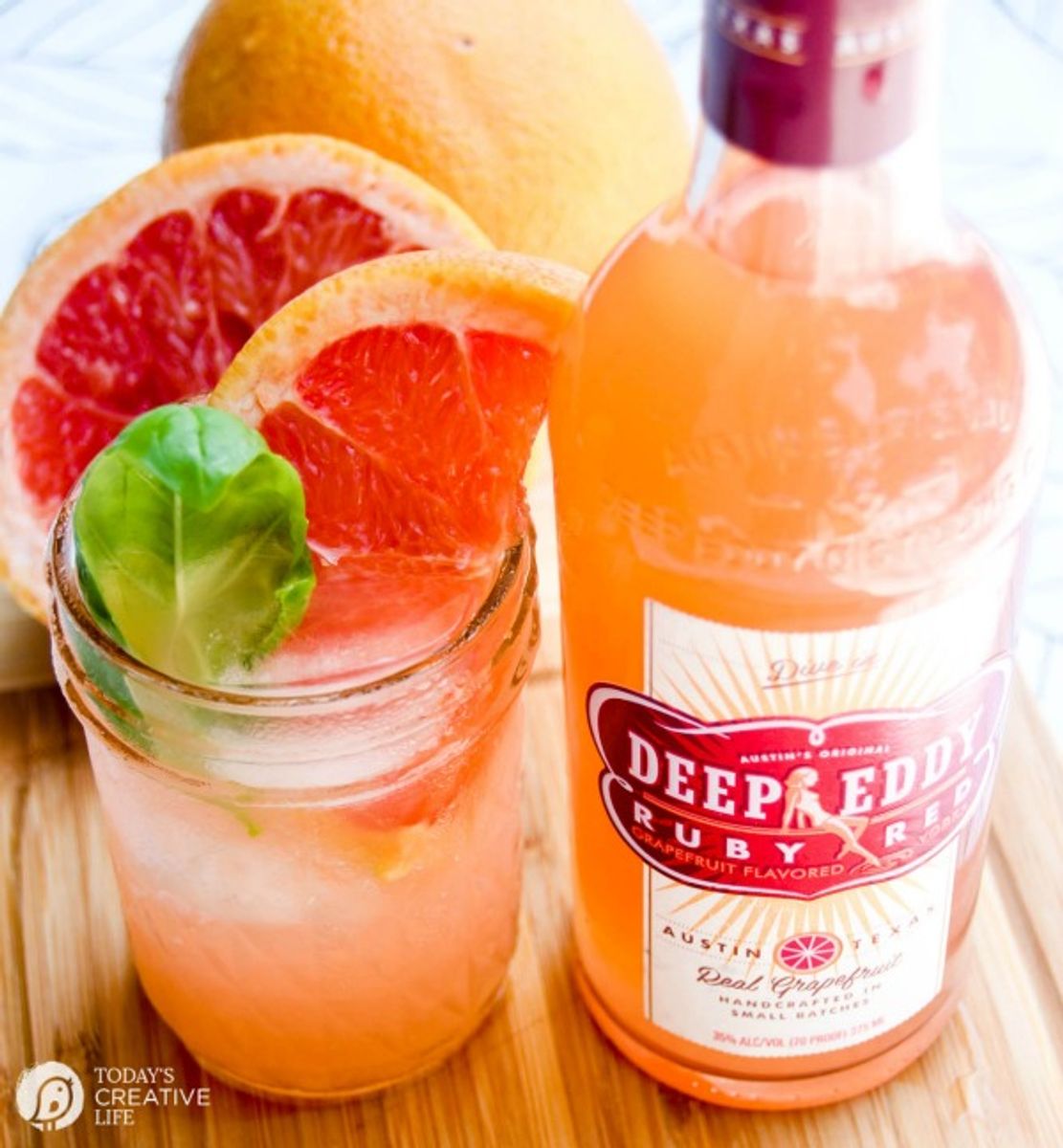 A traditional Cuban cocktail made with fresh mint, lime, sugar, white rum, and club soda.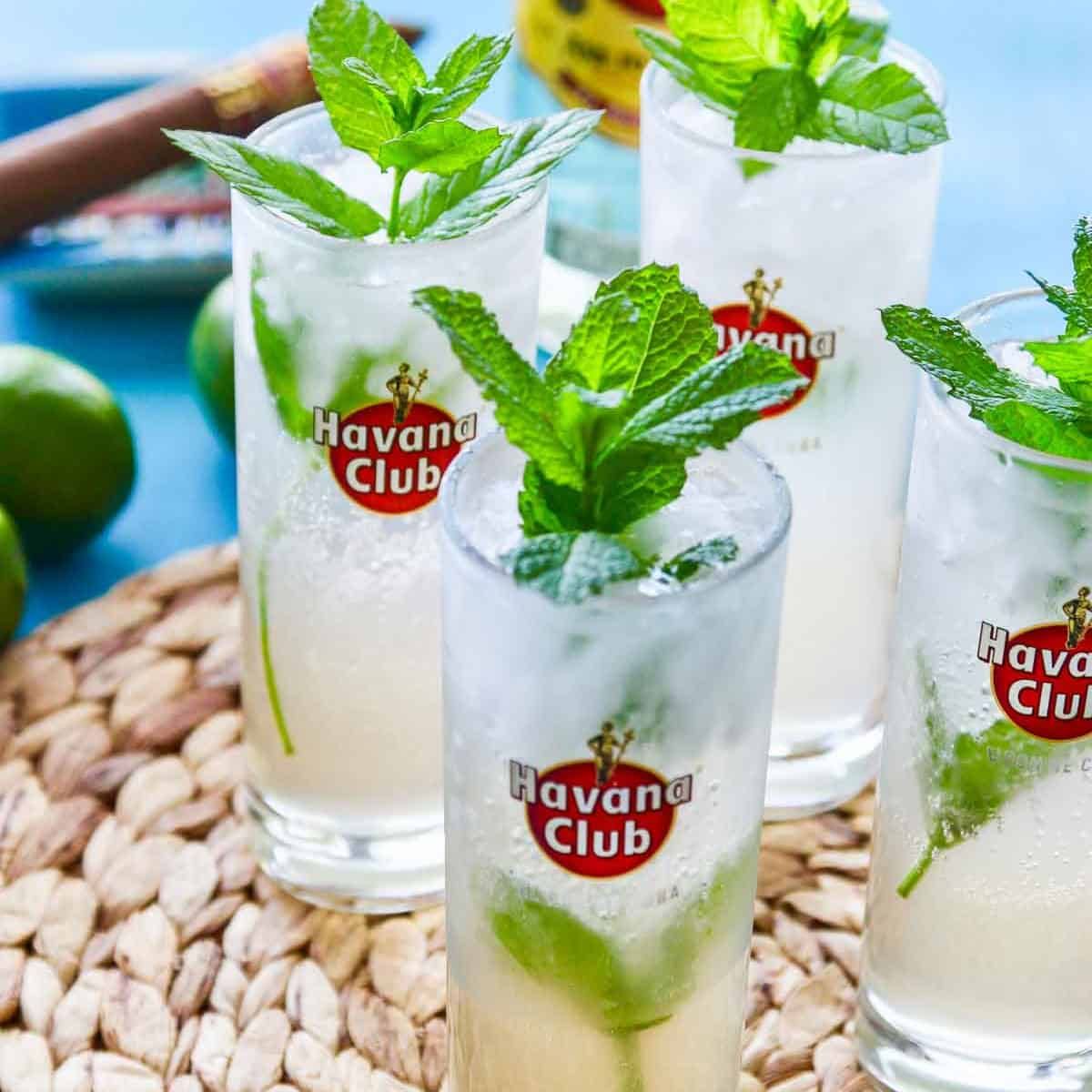 A light, fizzy cocktail featuring gin, a hint of pink, and bubbly soda water.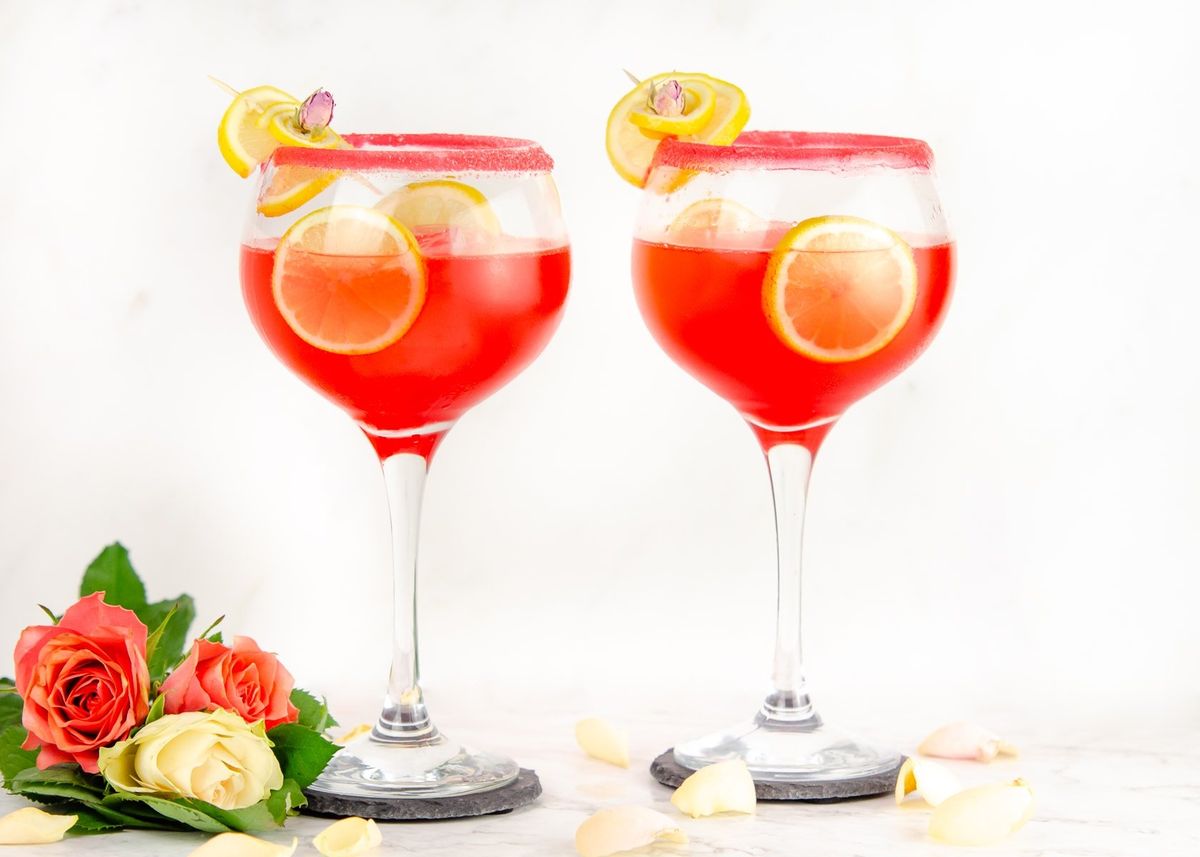 A classic fruity cocktail mixing vodka, peach schnapps, orange juice, and cranberry juice.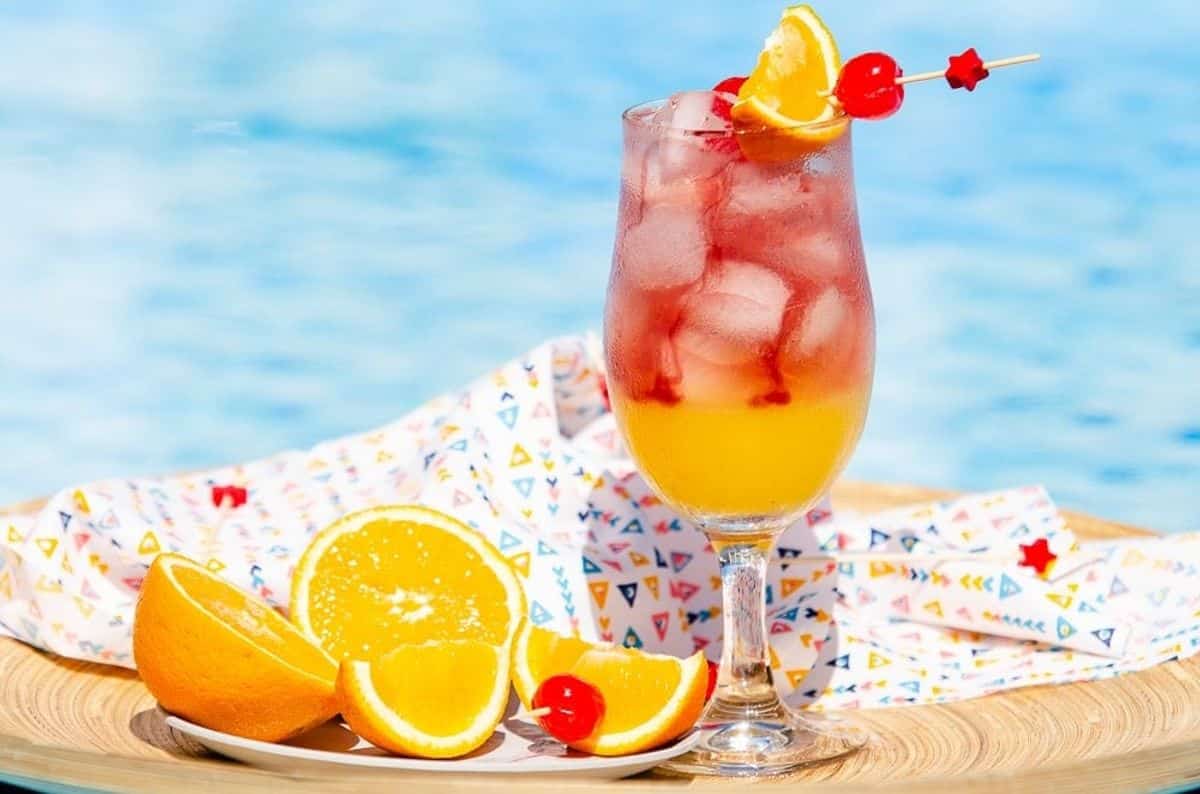 A fruity, sophisticated spin on the classic margarita, introducing the raspberry and vanilla flavors of Chambord liqueur.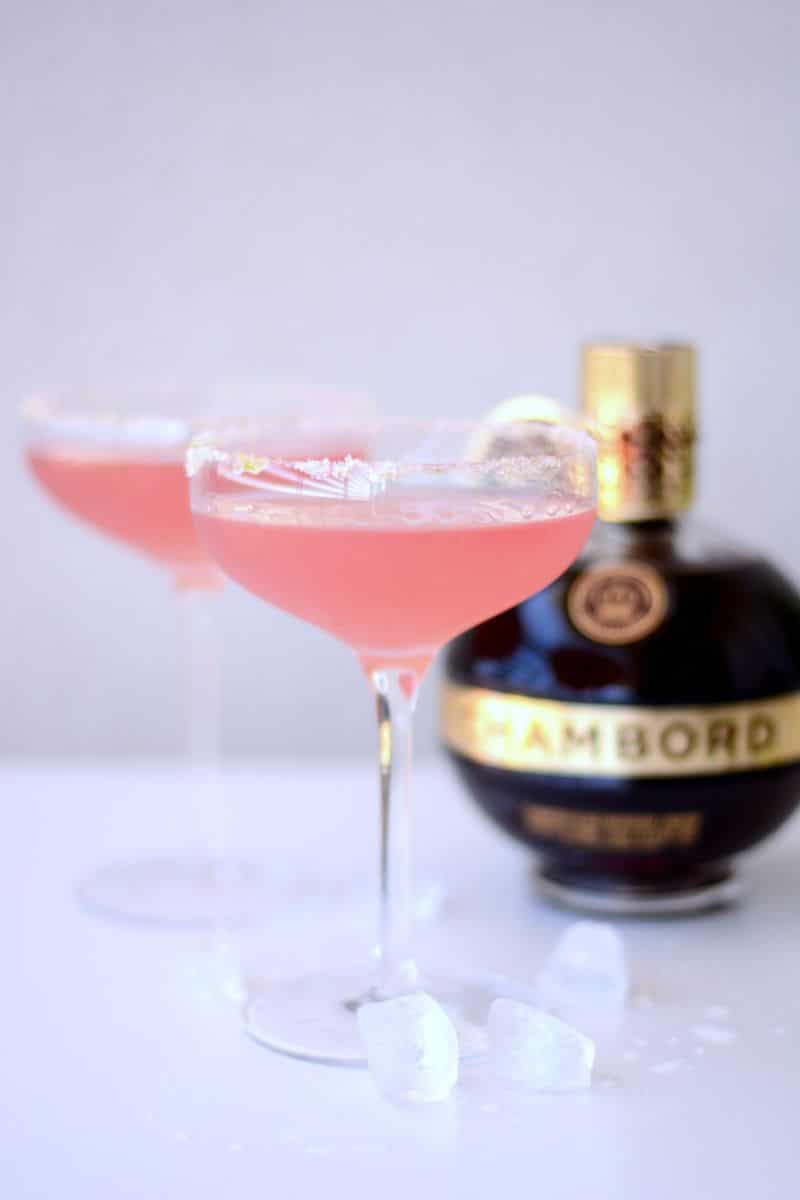 Who says cocktails need to take hours of prep and planning? With these 80+ no-fuss cocktails, now you can throw an impressive and delicious party that takes minimal effort and time.
Utilizing pre-made mixes, simple garnishes, and fresh ingredients, these recipes are flavor-packed with spirituous refreshments without the hour-long jam.
Whether you're opting for a classic or something more creative, each takes less than 5-minutes to make from start to finish.
Don't forget to get creative and customize your drinks according to your own tastes by utilizing various mixers and flavors for different twist on traditional favorites.
So next time you want to throw a cocktail party on the double, look no further – you can raise a glass with ease knowing it hasn't taken all day.
Cheers!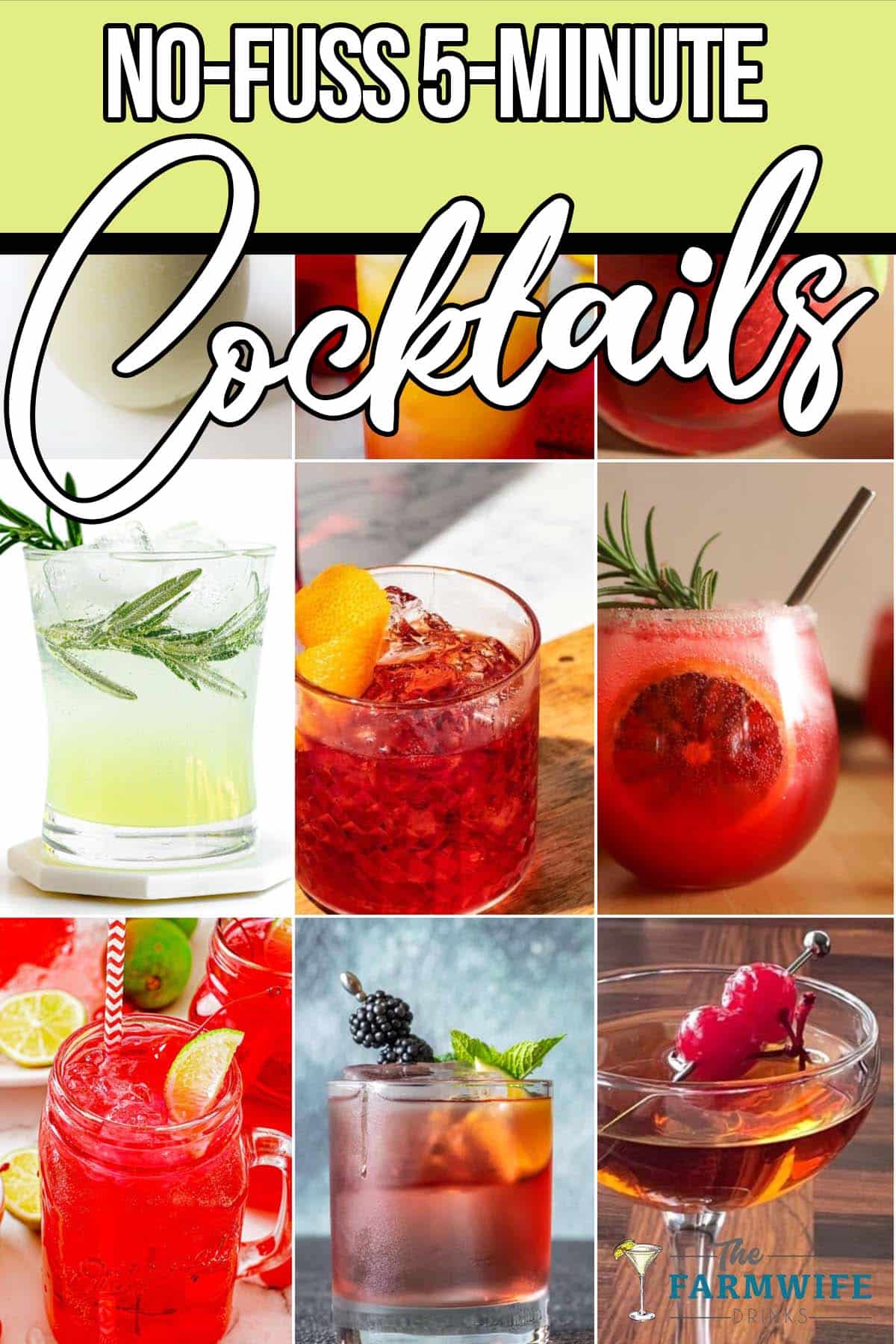 Latest posts by Chantal Kirkland
(see all)