Of all the beverages available for cooling off in the heat of the summer days there is one that stands out from the crowd: The Lemon Drop (without limoncello).
Refreshing, sweet and tart; it is little wonder this simple but delicious beverage has quickly become a fan favorite when things start to get hot outside!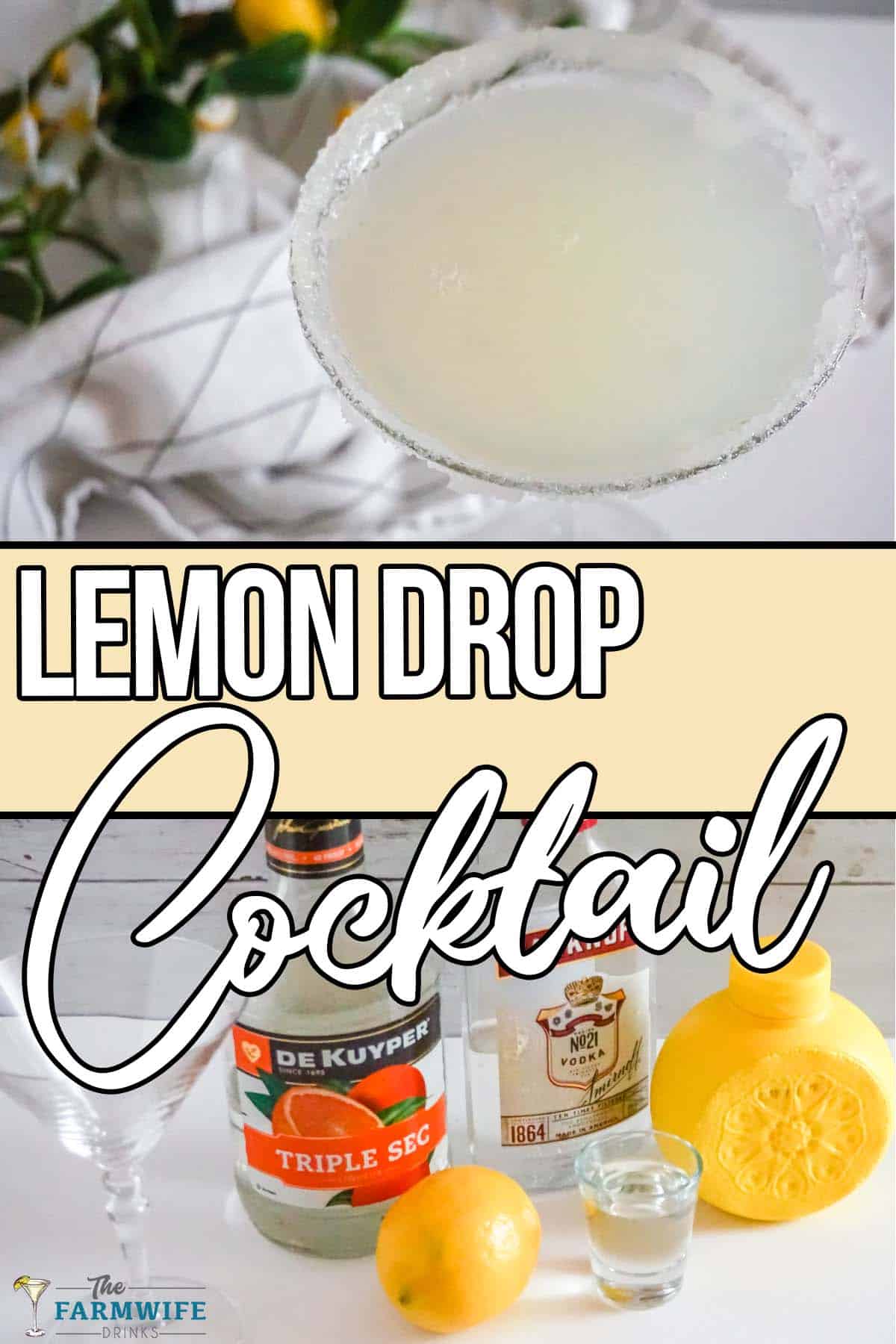 Ahhh, summer – the season where sunshine, warm temperatures, and delicious drinks combine to make it truly special.
Whether you're gathering with friends at an outdoor barbecue or looking for something special to enjoy poolside on your own personal oasis - I bring you The Lemon Drop - Summer's Perfect Cocktail.
So relax and let us show you why The Lemon Drop needs to be your go-to drink next time you are looking for a refreshing way to beat the heat in style!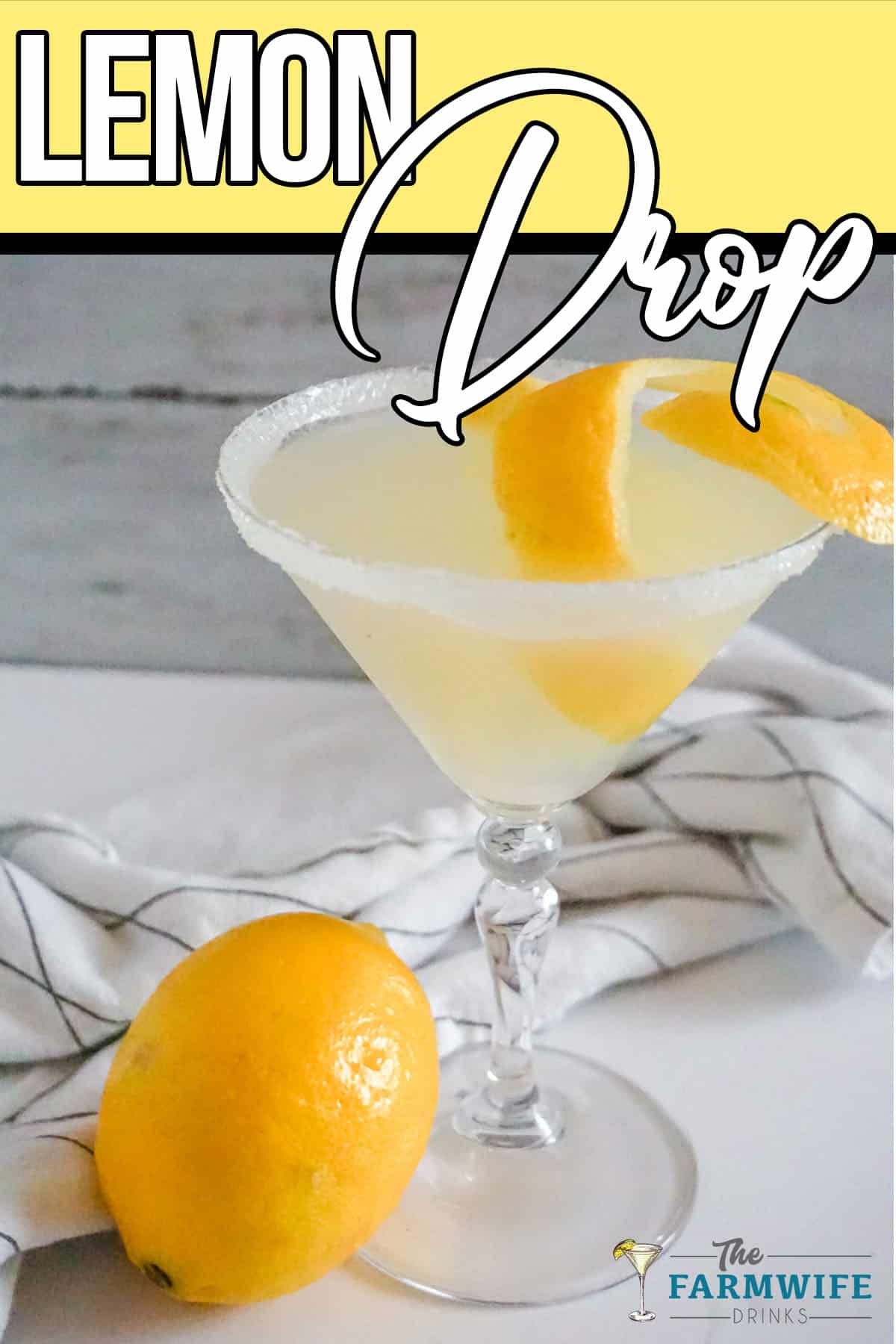 Jump to:
The Lemon Drop - Summer's Perfect Cocktail
Looking for a thirst-quenching cocktail that's perfect for summer sipping? Look no further than the Lemon Drop!
This tasty concoction combines the tangy sweetness of lemon with the crisp citrus flavor of vodka, creating a refreshing drink that's sure to cool you down on even the hottest of days.
Plus, with its bright yellow hue and zesty flavor, it's the perfect way to add a pop of color and flavor to any summer gathering.
So why not mix up a batch of Lemon Drops for your next backyard BBQ or poolside party? Your guests will thank you!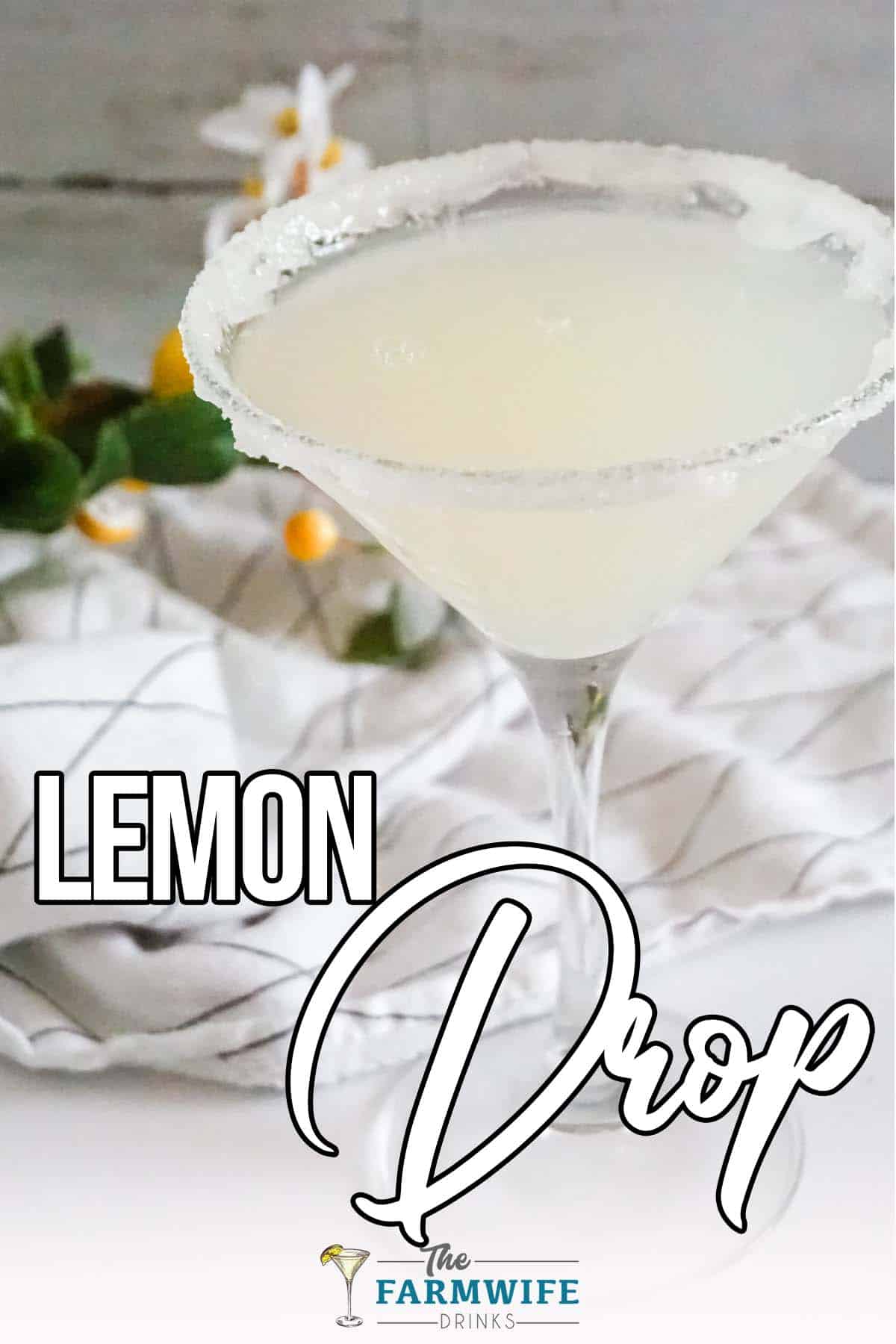 The History of the Lemon Drop - how this classic cocktail came to be
Ah, the Lemon Drop. Is there anything more refreshing on a hot summer day? But where did this classic cocktail come from?
Some say it was first mixed up in San Francisco during the Gold Rush, when miners would add a spoonful of sugar to their water and lemon juice to make their daily dose of vitamin C a little more palatable.
Others claim it was the signature drink of a famous Hollywood actress in the 1950s. Regardless of its origins, the Lemon Drop has stood the test of time as a go-to cocktail for those who crave both a little sweetness and a little tang.
So go ahead, stir one up and raise a glass to this timeless libation.
Ingredients
When it comes to cocktails, the Lemon Drop is a classic that everyone should know how to make.
This drink blends tart lemon, sweet sugar, and smooth vodka for a perfect balance of flavors.
But what are the essential ingredients for an authentic Lemon Drop?
Vodka
Triple Sec
Lemon juice
Simple Syrup
Check the recipe card below for exact measurements.
Instructions
So, you want to learn how to make the perfect lemon drop? Well, my dear friend, you've come to the right place.
Making a great lemon drop requires a perfect balance of sweet, sour, and boozy goodness.
If you want to decorate the glass first, dip top into simple syrup and then again in sugar.
In shaker cup add in Vodka and Triple Sec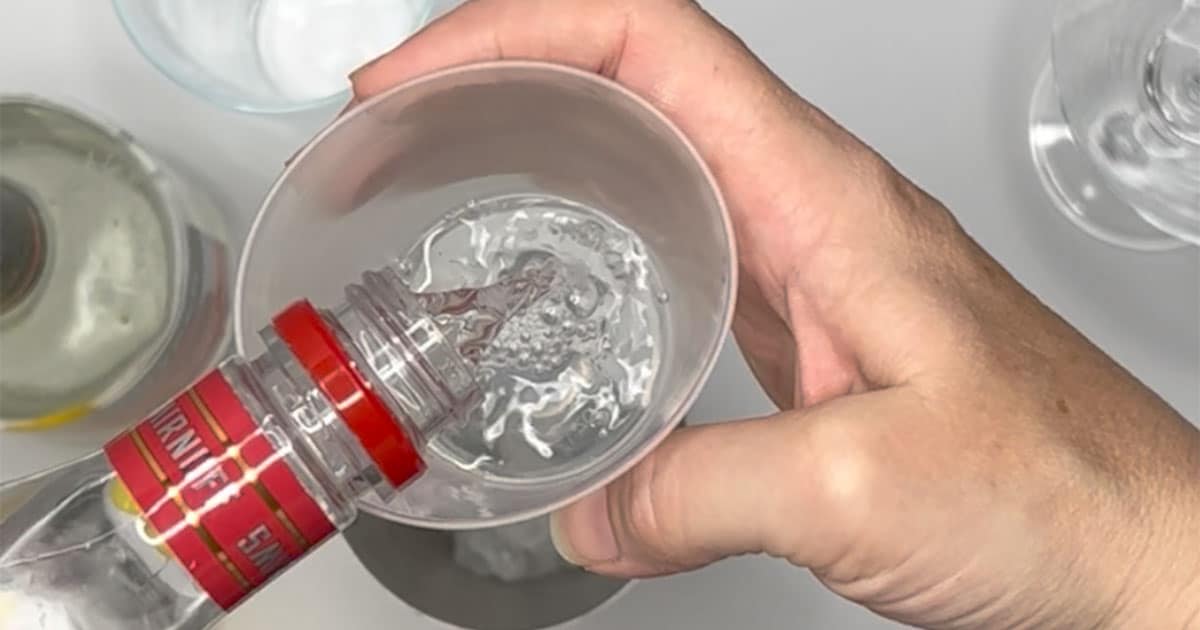 Then measure out and add your Lemon Juice and simple syrup.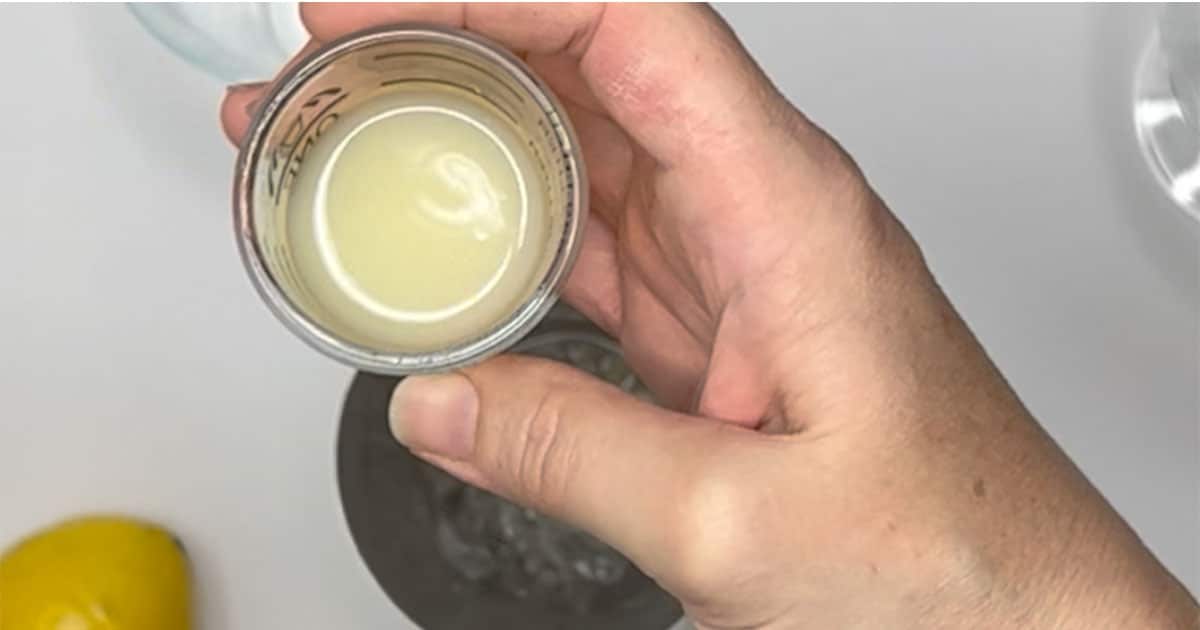 Shake for 20-30 seconds, pour into decorated glass.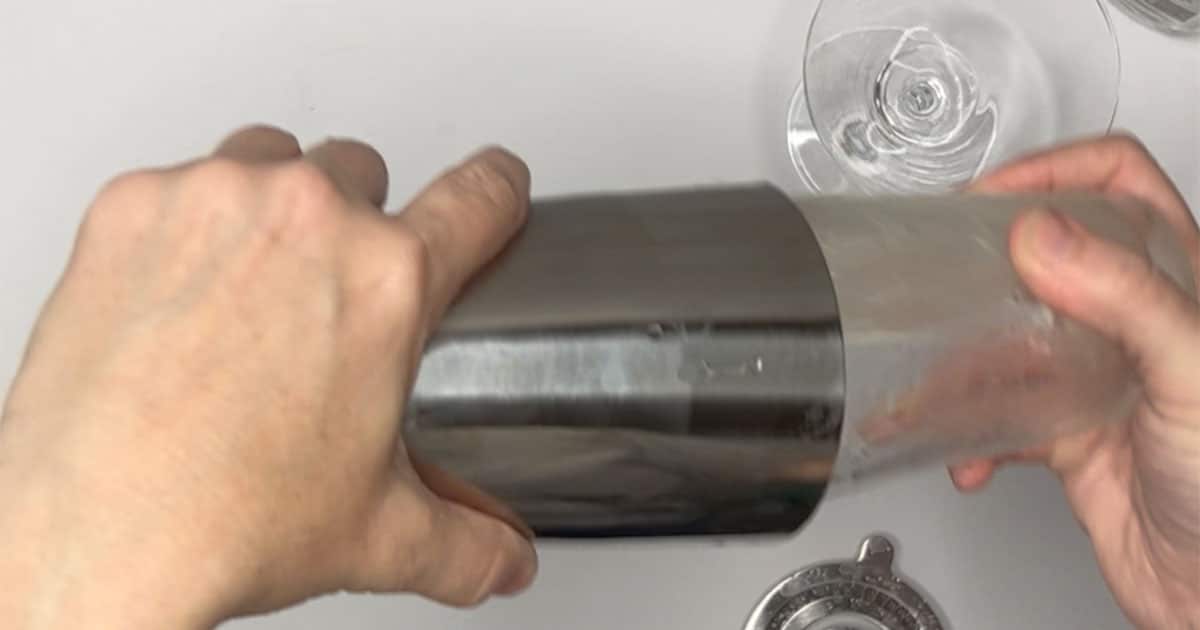 And voila! You've just made the perfect lemon drop. Sit back, sip and enjoy the zesty goodness.
Don't forget to garnish with a twist of lemon for that extra zing. Trust us, one sip of this cocktail and you'll be hooked.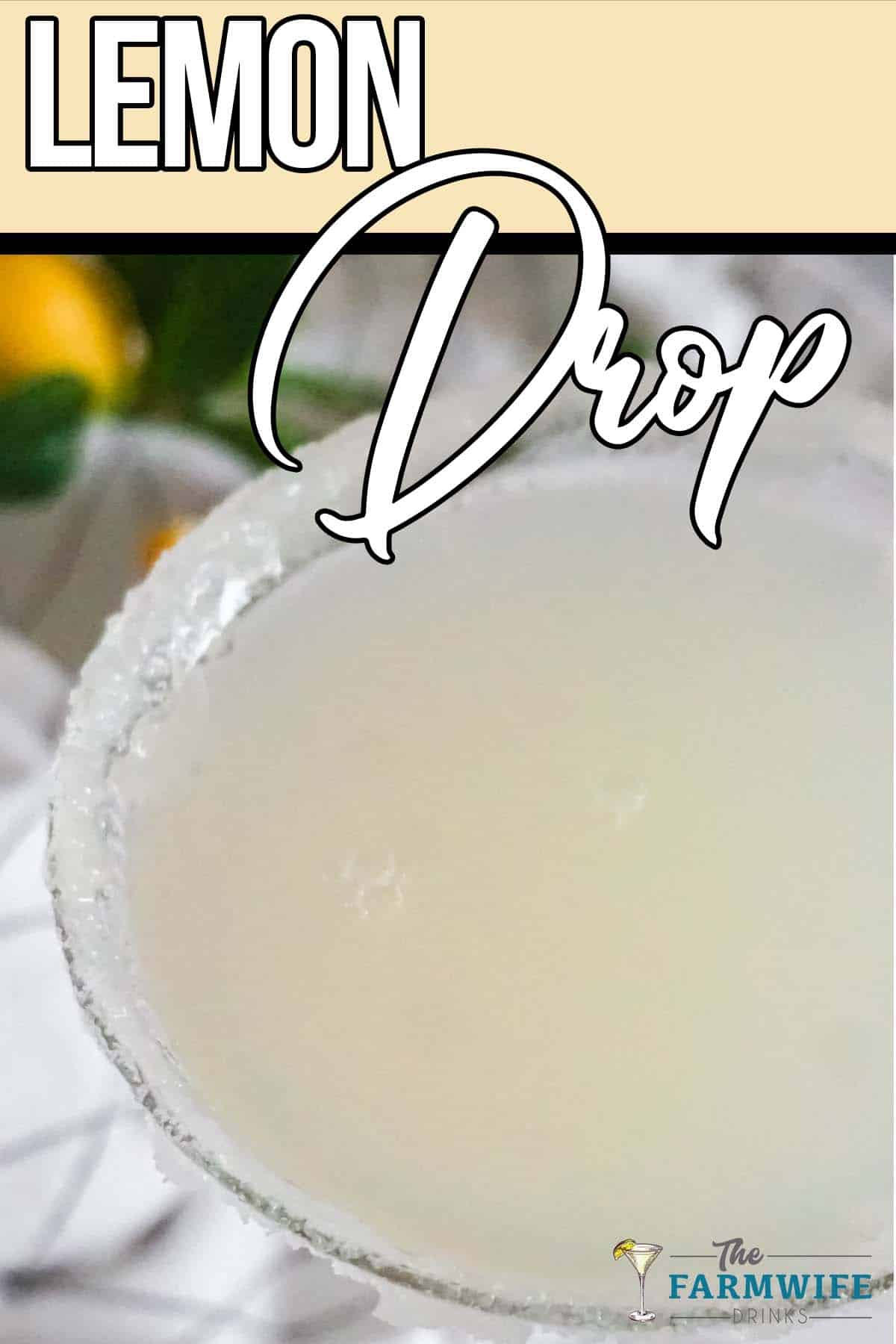 Variations on the Classic Recipe - other ways to enjoy a lemon drop
If you love the refreshing tang of a classic lemon drop cocktail, then you'll be excited to learn about the many variations you can try.
Swap out the vodka for gin and you'll have a zesty gin lemon drop.
Or add some fresh mint and you'll have a deliciously herbaceous lemon mint drop.
Feeling adventurous? Try a spicy jalapeno lemon drop for a surprising kick.
And for a non-alcoholic option, make a lemon drop mocktail with sparkling water and lemonade.
No matter which variation you choose, one thing is for sure - you'll have a bright and delicious drink in your hand.
Tips and Tricks for Making the Perfect Lemon Drop Cocktail Every Time - get your mixology skills up to par!
Looking to impress your guests with some fancy drinks at your next party? Look no further than these tips and tricks for making the perfect cocktail every time.
First things first, invest in some quality ingredients and equipment – your drinks will only be as good as the components you use.
Next, pay attention to the balance of flavors and avoid overpowering any one ingredient.
And don't forget about presentation – a beautifully garnished cocktail can make all the difference.
With these simple guidelines, your mixology skills will soon be the talk of the town.
Just remember, practice makes perfect – so don't be afraid to experiment and have fun with your creations.
Cheers to good drinks and good company!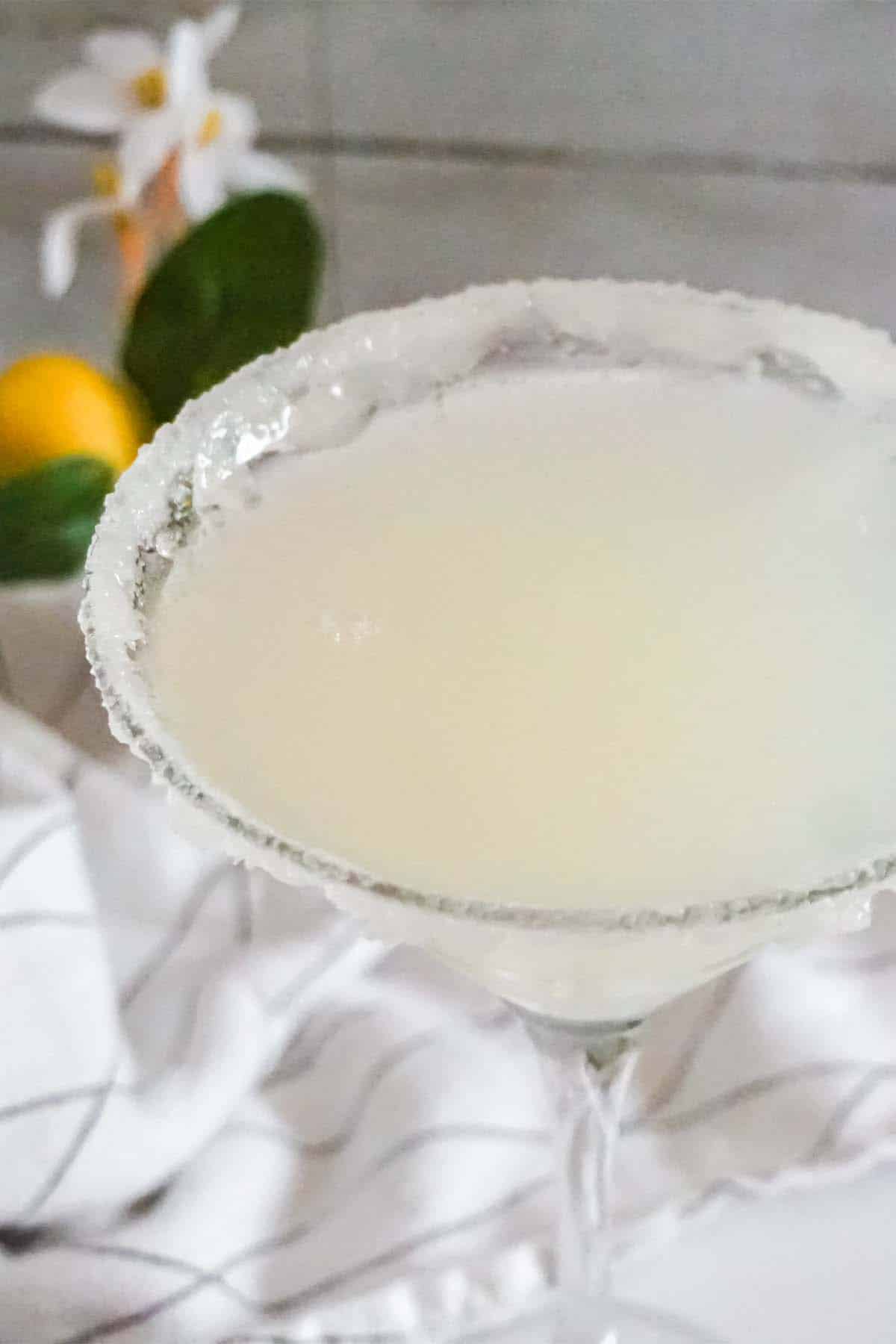 Home Bar Equipment
Having a well-stocked home bar with the equipment to make cocktails whenever you desire is important for the cocktail enthusiast. Build your bar for the perfect cocktail drinks with a few of my favorite items to make great drinks with great tools.
How to Store Cocktails
This cocktail is super easy to make, but you can make it ahead of time.
Refrigerating Leftovers - You can store leftovers of the lemon drop cocktail in the fridge for up to three days.
Freezing Leftovers - Frozen lemon drop slushies can also be made with leftovers. Just pop the leftovers in a freezer bag and pull out later.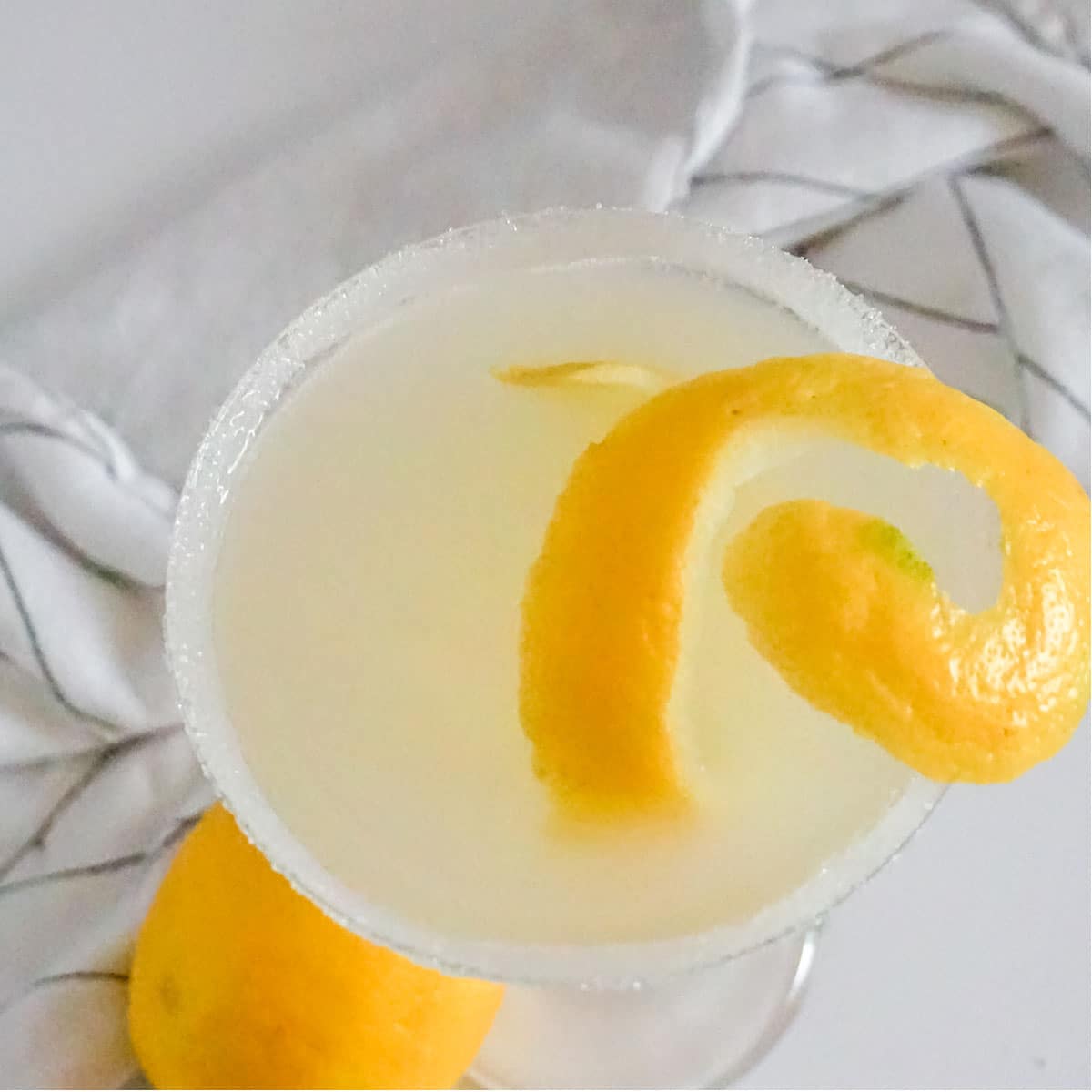 Tips for Making Stronger Cocktails
Start with high-quality ingredients and don't skimp on the spirits.
Use fresh juices, herbs, and spices to add layers of flavor.
Balance sweet and sour flavors by adding a bit of sugar or citrus juice where needed.
Consider using liqueurs for additional complexity.
Experiment with different combinations until you find something that works for your taste buds.
Use less ice in cocktails as it can dilute drinks too quickly.
Stir rather than shake when mixing drinks so they stay cold without watering down the alcohol content too much.
Add sweetness sparingly; if a drink tastes too sweet, add some bitters to balance it out.
Store all relevant ingredients together in one place so you have quick access when making drinks at home or behind a bar counter!
Tips for Making Chillier Cocktails
The heat of the summer can quickly make your cocktails warm. Here are a few tips for keeping your cocktails cool.
Freeze your Booze - Keep your liquor in the freezer in the summer. It will make your booze more syrupy but the cocktail ice cold.
Chill your Juices - Always have your mixers in the fridge. This means your juices too. Don't just keep your unopened juices on the shelf.
Refrigerate your Fruit - When using citrus, pop it in the fridge to chill it as well. It can act as ice cubes. While this recipe doesn't call for fruit, using frozen fruit instead of fresh fruit also helps keep drinks chilled.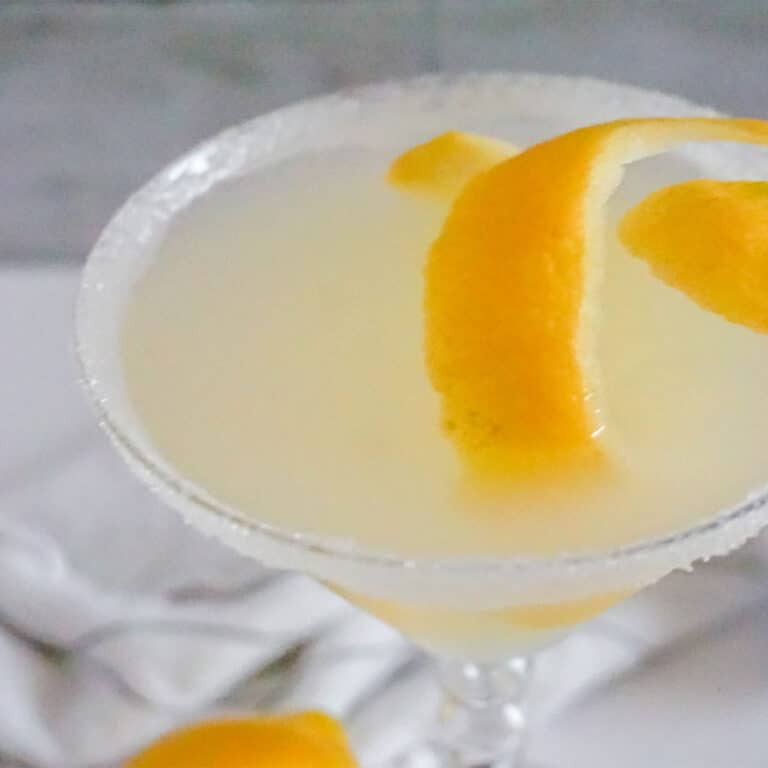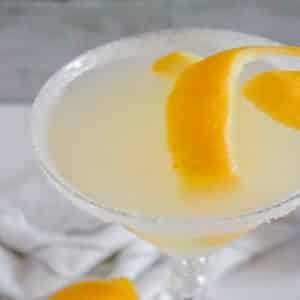 Lemon Drop Without Limoncello
Of all the drinks for cooling off on summer days, there is one that stands out from the crowd: The Lemon Drop (without limoncello).
Print
Pin
Rate
Ingredients
2

oz

Vodka

½

oz

Triple Sec

1

oz

Lemon Juice

1

oz

Simple Syrup
Instructions
If you want to decorate the glass first, dip top into simple syrup and then again in sugar.

In shaker cup add in Vodka, Triple Sec, Lemon Juice and simple syrup.

2 oz Vodka,

½ oz Triple Sec,

1 oz Lemon Juice,

1 oz Simple Syrup

Shake for 20-30 seconds, pour into decorated glass.
Nutrition
Serving:
1
g
|
Calories:
257
kcal
|
Carbohydrates:
27
g
|
Protein:
0.1
g
|
Fat:
0.1
g
|
Saturated Fat:
0.03
g
|
Polyunsaturated Fat:
0.02
g
|
Sodium:
18
mg
|
Potassium:
52
mg
|
Fiber:
0.1
g
|
Sugar:
26
g
|
Vitamin A:
2
IU
|
Vitamin C:
11
mg
|
Calcium:
6
mg
|
Iron:
1
mg
Latest posts by Chantal Kirkland
(see all)