Ah, summer - it's almost here! What better way to celebrate the long-awaited warm days and nights than with a refreshing and delicious Bahama Mama cocktail?
Not only is this classic combination of flavors ridiculously tasty, but it's also surprisingly easy to make. All you need are just a few simple ingredients plus a little bit of know-how to put your own special spin on the drink.
Whether you're looking for something quick and fruity or more exotic, I promise you won't be disappointed by this tried-and-true tropical classic.
So grab some family, friends or neighbors - let's have some fun in the sun together while enjoying an awesome Bahama Mama!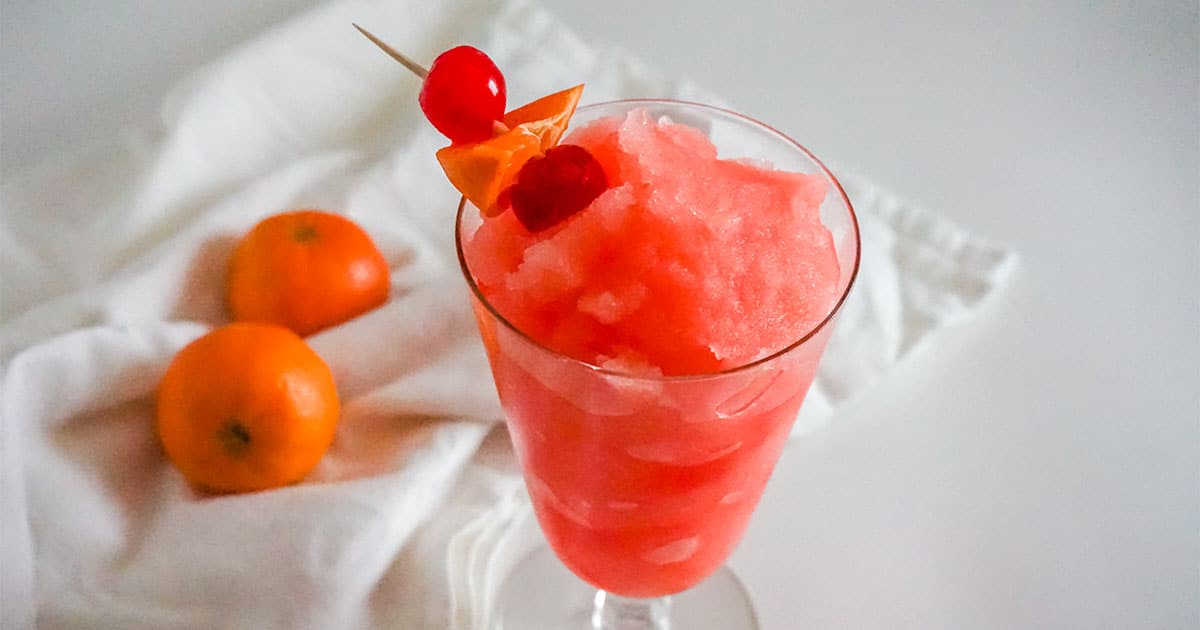 When it comes to tropical cocktails, the Bahama Mama is a true classic.
This delicious drink originates from the Bahamas and is made with a combination of rum, coconut liqueur, and various fruit juices.
The result is a sweet, fruity concoction that tastes like paradise in a glass. If you're looking for a drink that can transport you to a sandy beach with just one sip, the Bahama Mama is the way to go.
Plus, with its fun and lively combination of flavors, it's the perfect drink to sip on while hanging out with friends at a pool party or barbecue.
So why settle for a boring old beer when you can indulge in the tropical goodness of a Bahama Mama? Trust me, you won't be sorry.
Jump to:
Why is the Bahama Mama THE perfect easy and fun summer cocktail for anyone who loves rum-based drinks?
This particular cocktail concoction is easy to make and will tantalize your taste buds like no other.
It's a delightful combination of rum, fruit juice, and a bit of ice that is sure to transport you to a tropical oasis.
Don't let the simplicity of this cocktail fool you; it's a surefire crowd-pleaser that will have everyone asking for more.
So get ready to kick back, relax and savor the sweet taste of summer with this rum-based thirst-quencher.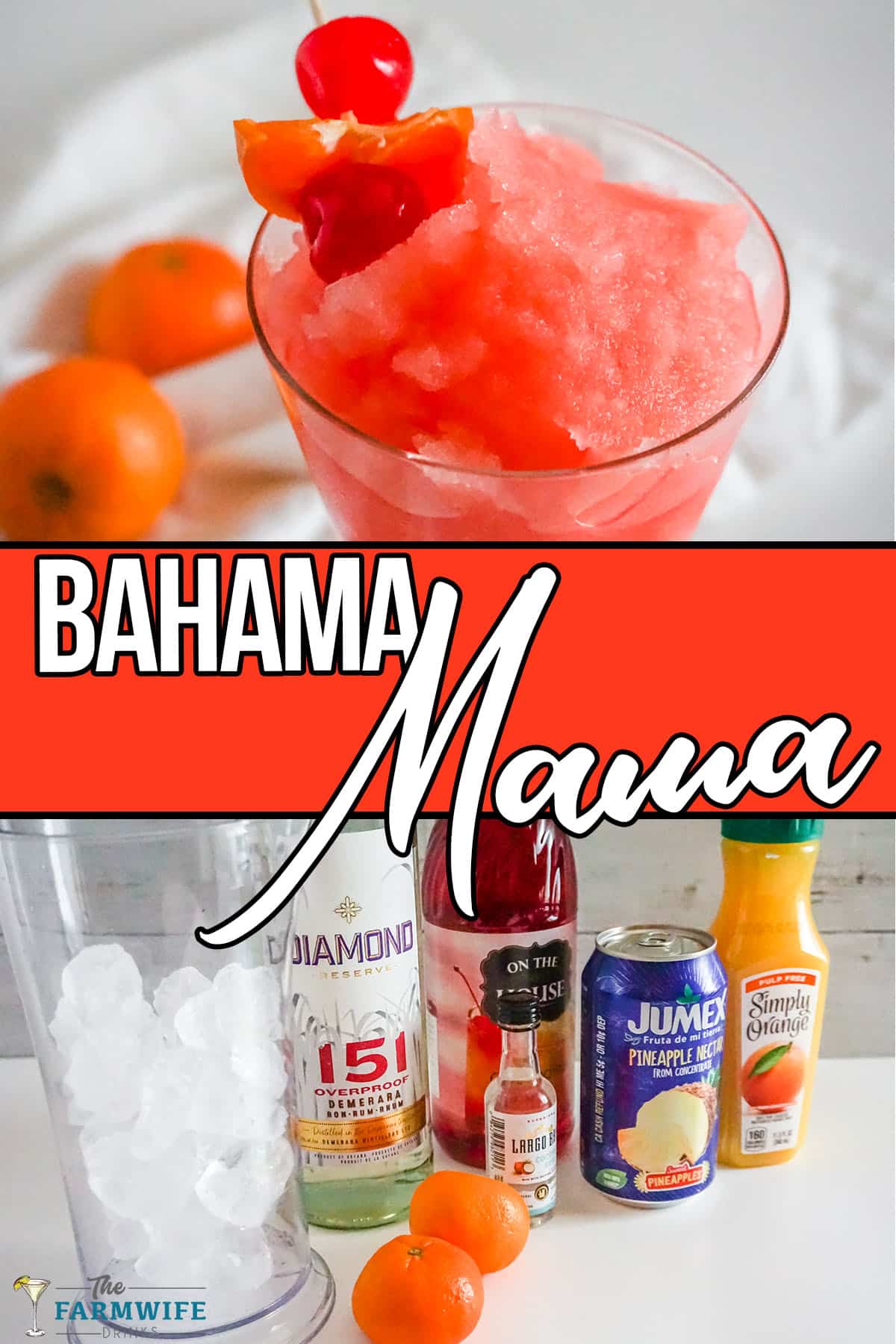 Ingredients
If you're looking to whip up a delicious Bahama Mama, you're going to need some key ingredients.
Crushed Ice
Orange Juice
Pineapple Juice
Rum
Coconut Rum
Grenadine Syrup
See recipe card for quantities.
Obviously, you'll also need all the right tools to get the job done. Grab a blender and your ingredients - but don't forget the garnishes for that finishing touch!
Now, it's time to get mixing.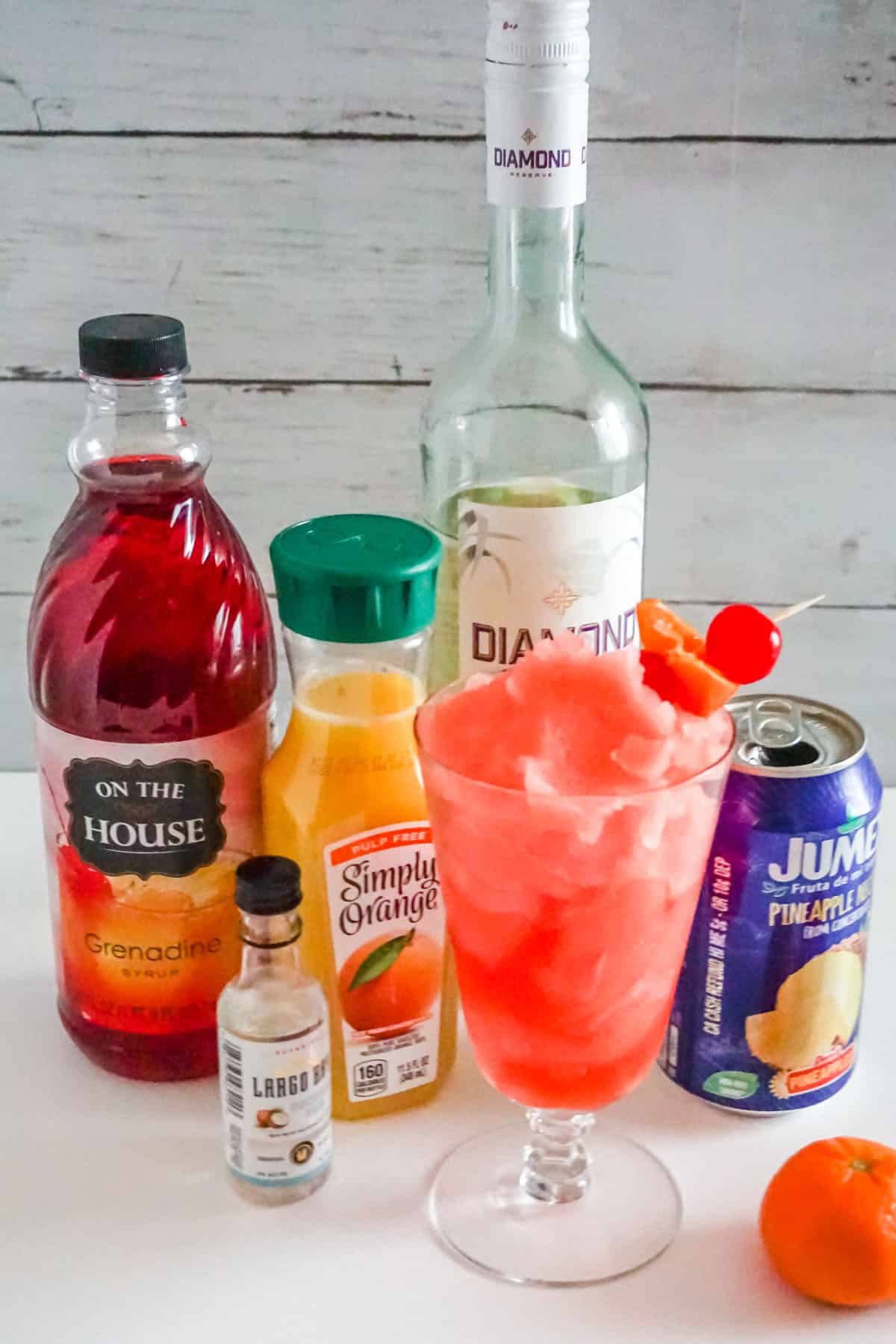 Instructions
Ready to mix it up and try something new? Here's a step-by-step guide on how to make your favorite drink right at home!
Step 1: In immersion blender, combine Ice, orange juice, pineapple juice, rum, coconut rum and grenadine syrup.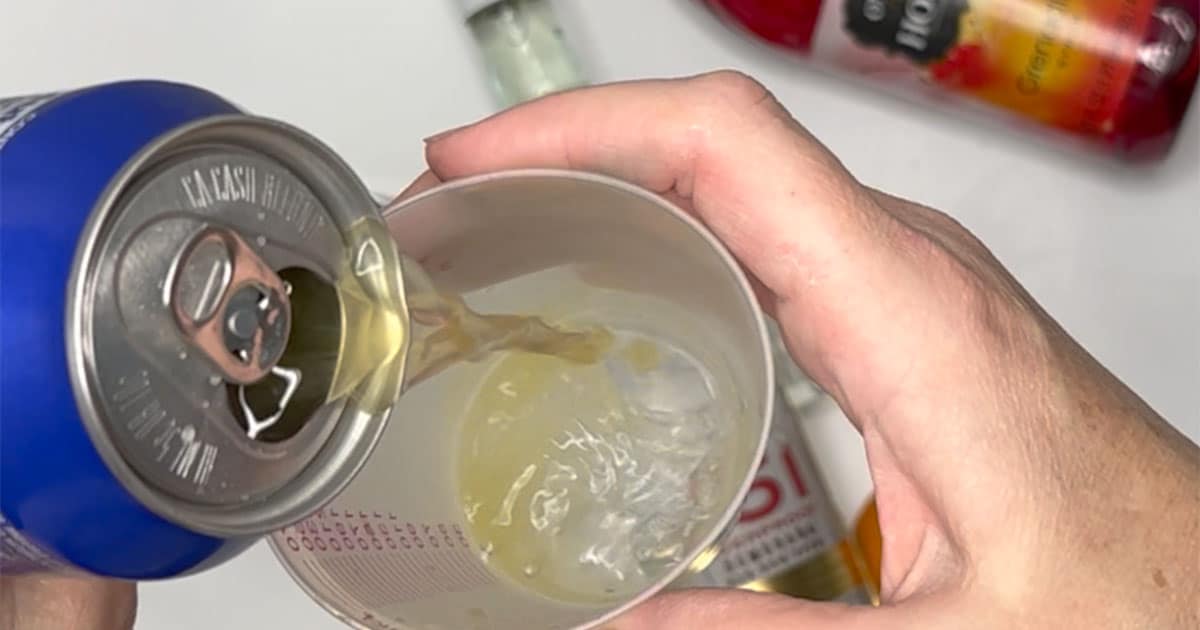 Step 2: Blend well together.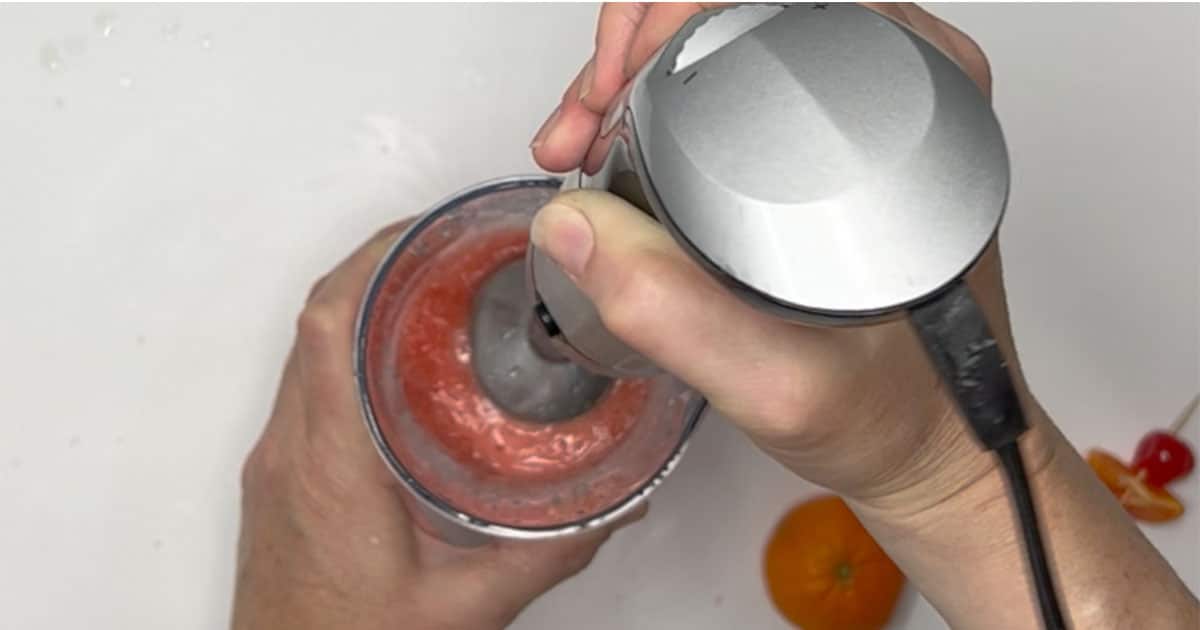 Step 3: Pour into tall glass, top with fresh fruit.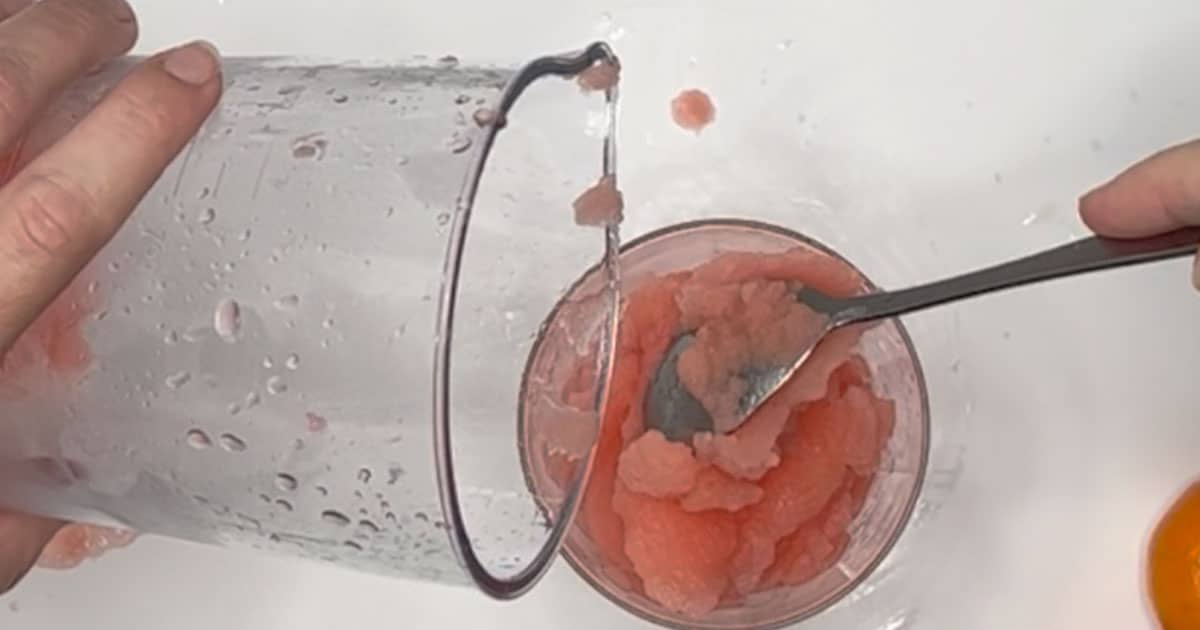 Whether you're trying to impress your guests or simply treating yourself to a fun night in, mastering the art of mixology has never been easier.
So, grab your tools and get started!
Tips and Tricks to Customize a Bahama Mama
Looking to take your Bahama Mama experience to the next level? Well, you've come to the right place my friend!
Let's start with the basics - opt for fresh fruit instead of the canned stuff. Trust us, it makes a difference.
So, if you can do it, use fresh-squeezed orange juice and fresh pineapple are the way to go. I don't always do it with fresh, but it's definitely chef's kiss!
Now, onto the good stuff.
Want to add a little kick? Splash in some Tabasco sauce or shake in some chili powder.
Feeling fancy? Add a dash of ginger beer or top it off with a sprig of fresh mint.
But why stop there? Get creative and mix in different flavors like strawberry or mango.
The options are endless and the result? A customized Bahama Mama that's sure to make your taste buds dance.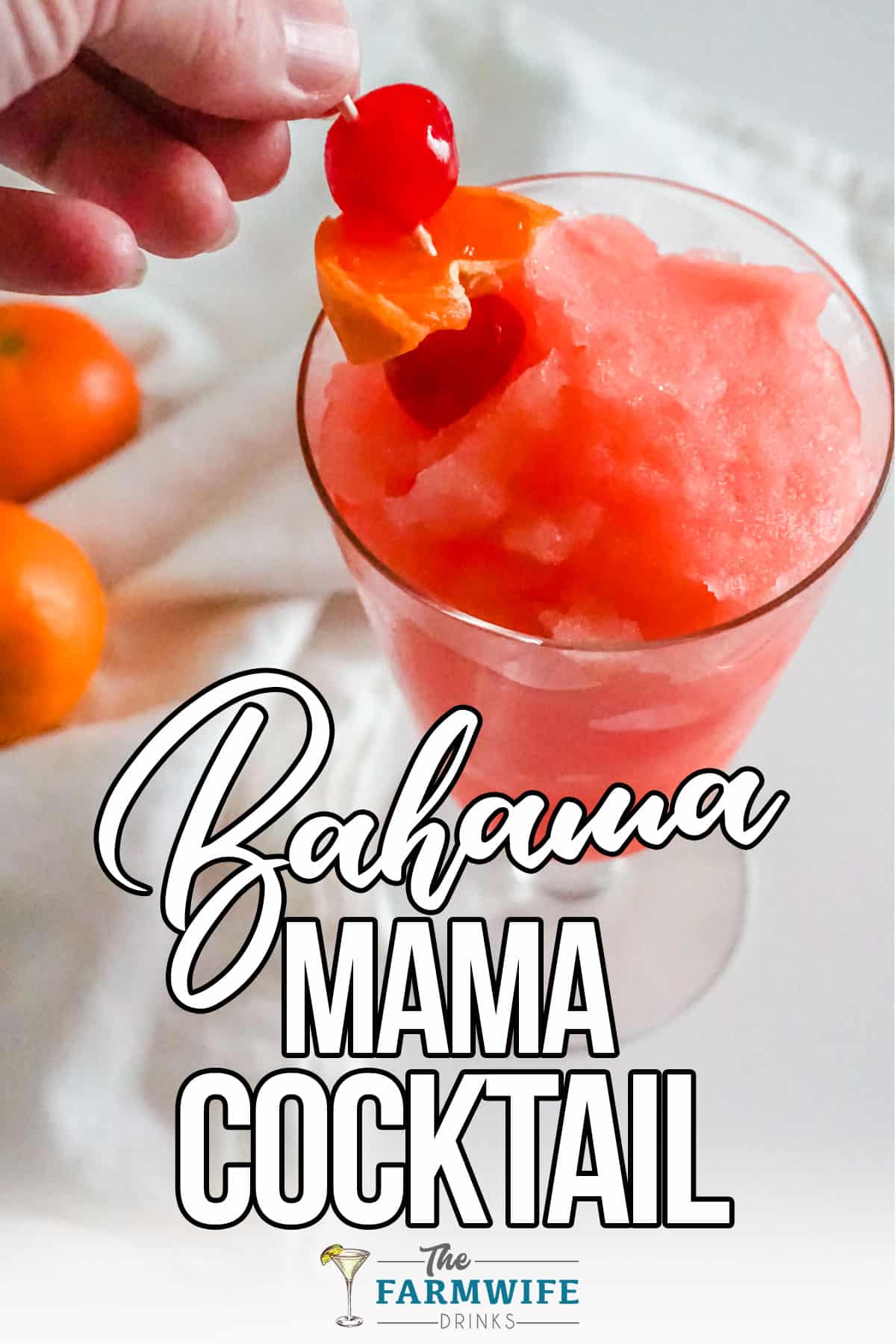 Ideas for incorporating the Bahama Mama into summer soirees or an evening with friends
Looking for a fun and creative way to spice up your summer gatherings? Look no further than the Bahama Mama cocktail!
Whether you're hosting a backyard BBQ, pool party, or simply having friends over for a casual evening, this tropical drink is the perfect addition to any summer soiree.
With its fruity blend of pineapple, orange, and coconut flavors, the Bahama Mama is sure to transport your guests to a sunny island paradise.
Serve it up in colorful tiki glasses, add a festive umbrella or pineapple spear garnish, and you're sure to impress.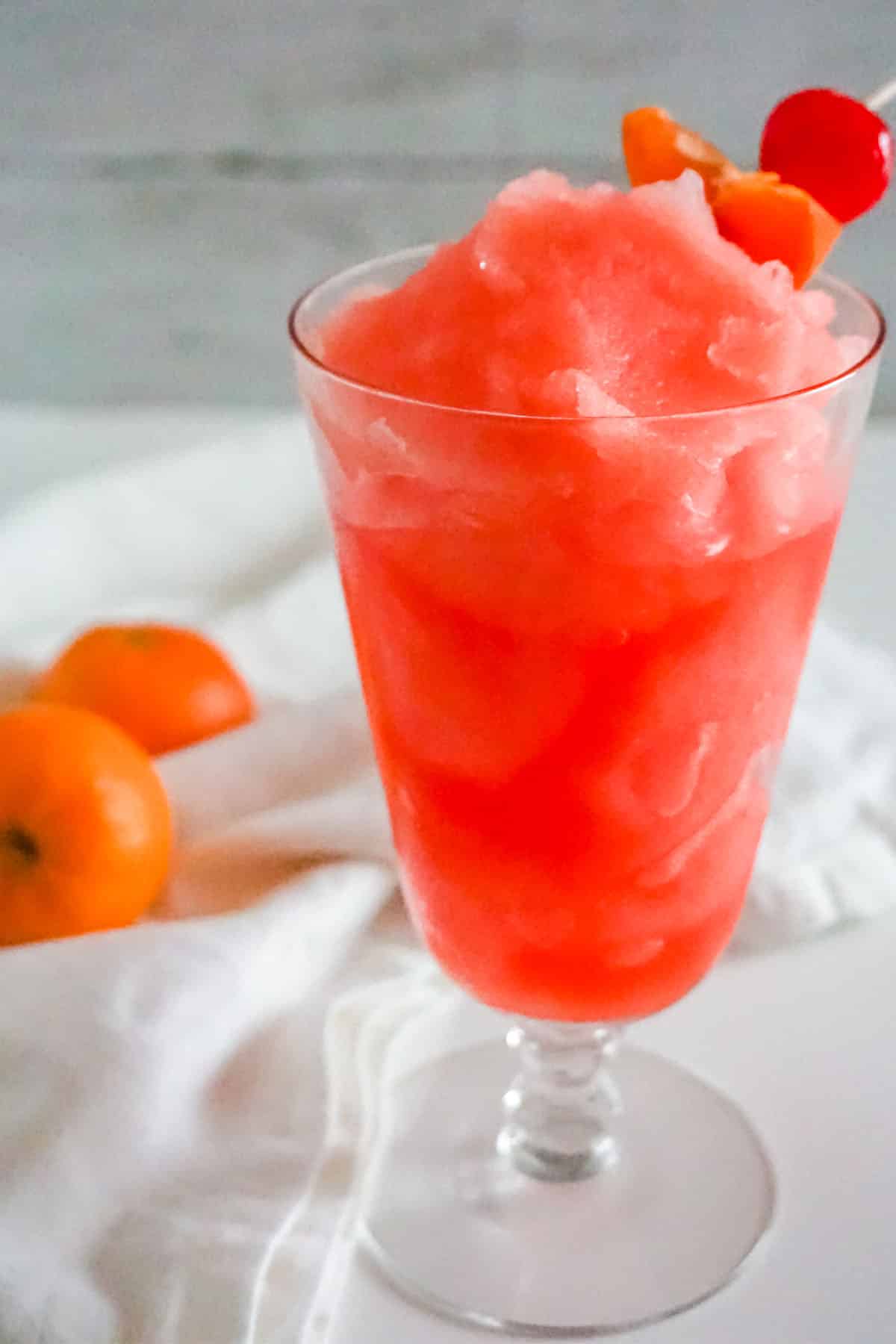 Home Bar Equipment
Having a well-stocked home bar with the equipment to make cocktails whenever you desire is important for the cocktail enthusiast. Build your bar for the perfect cocktail drinks with a few of my favorite items to make great drinks with great tools.
How to Store Cocktails
This cocktail is super easy to make, but you can make it ahead of time.
Refrigerating Leftovers - You can store leftovers of the bahama mama cocktail in the fridge for up to three days.
Freezing Leftovers - Frozen bahama mama slushies can also be made with leftovers. Just pop the leftovers in a freezer bag and pull out later.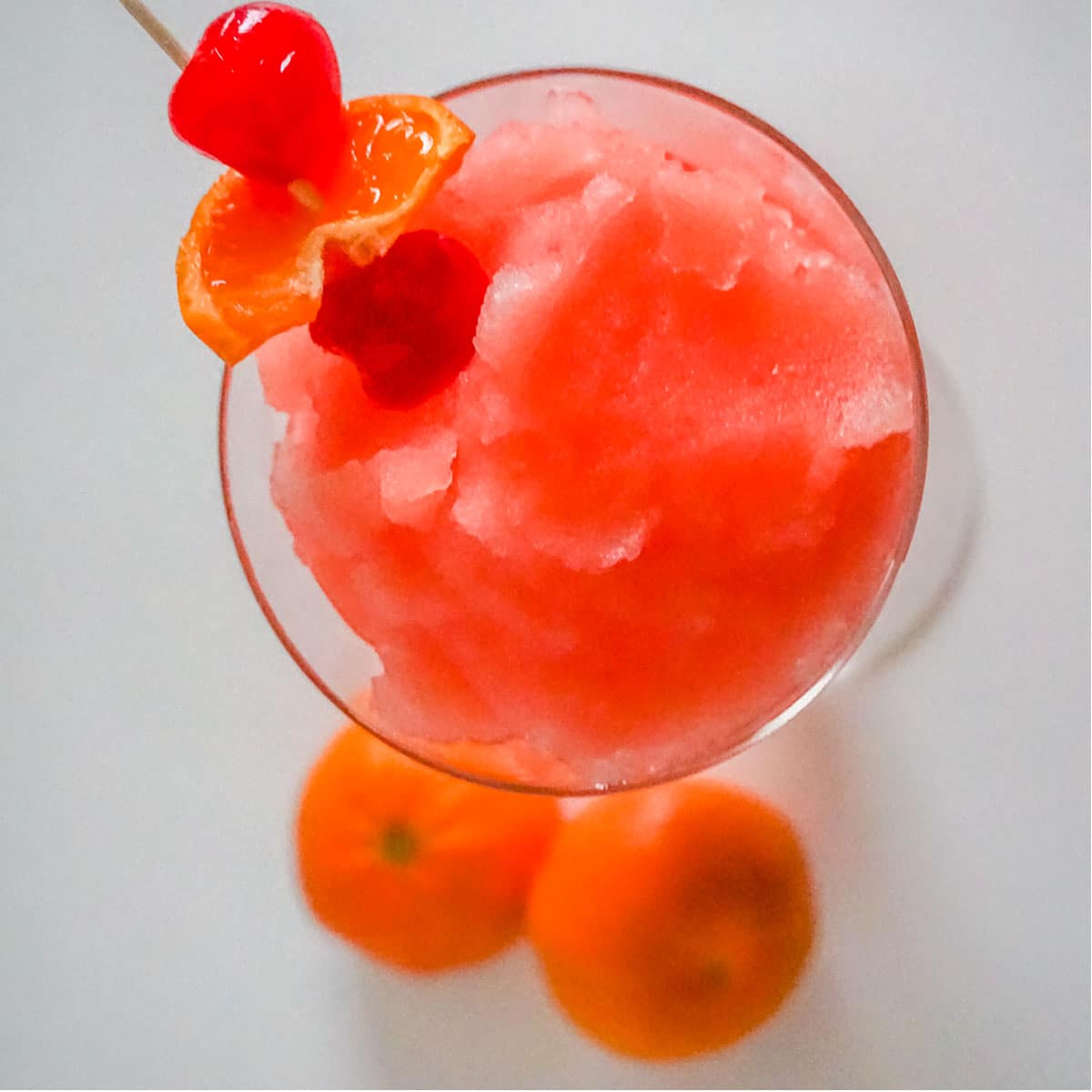 Tips for Making Stronger Cocktails
Start with high-quality ingredients and don't skimp on the spirits.
Use fresh juices, herbs, and spices to add layers of flavor.
Balance sweet and sour flavors by adding a bit of sugar or citrus juice where needed.
Consider using liqueurs for additional complexity.
Experiment with different combinations until you find something that works for your taste buds.
Use less ice in cocktails as it can dilute drinks too quickly.
Stir rather than shake when mixing drinks so they stay cold without watering down the alcohol content too much.
Add sweetness sparingly; if a drink tastes too sweet, add some bitters to balance it out.
Store all relevant ingredients together in one place so you have quick access when making drinks at home or behind a bar counter!
Tips for Making Chillier Cocktails
The heat of the summer can quickly make your cocktails warm. Here are a few tips for keeping your cocktails cool.
Freeze your Booze - Keep your vodka in the freezer in the summer. It will make your booze more syrupy but the cocktail ice cold.
Chill your Juices - Always have your mixers in the fridge. This means your juices too. Don't just keep your unopened juices on the shelf.
Refrigerate your Fruit - When using citrus, pop it in the fridge to chill it as well. It can act as ice cubes. While this recipe doesn't call for fruit, using frozen fruit instead of fresh fruit also helps keep drinks chilled.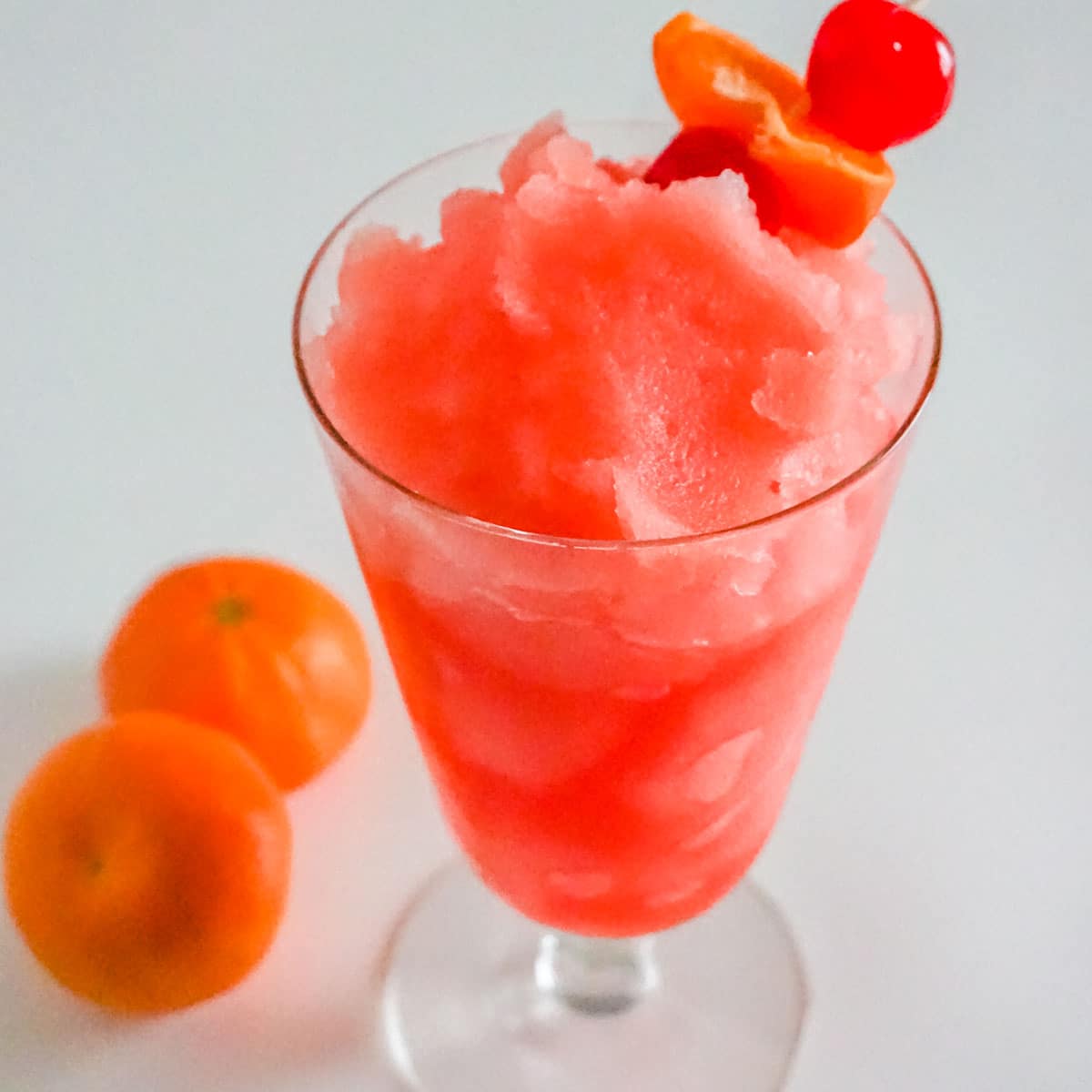 With these tools and tips, you're sure to be a Bahama Mama pro in no time. So don't wait — get shaking and stir up this classic cocktail for your next summer soiree!
Whether you're looking for a fun new party drink or a refreshing treat to cool off after a hot day, the Bahama Mama is the perfect combination of sweet, spicy and tart that everyone will love.
The process of making it might seem intimidating, but it really isn't – I promise that if you follow the steps laid out here with just a few simple ingredients and tools, you'll have an amazing end product that will make all your friends gasp with relief and amazement.
So go on now – start making some delicious Bahama Mamas– happy mixing!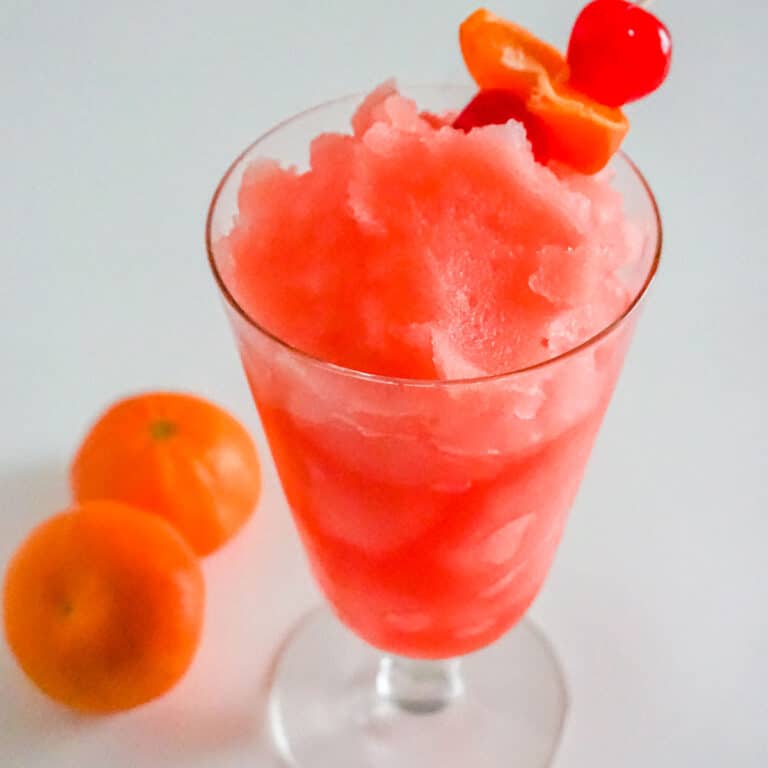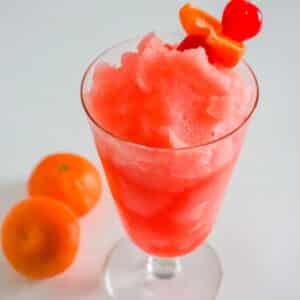 Bahama Mama
Ah, summer - it's almost here! What better way to celebrate the long-awaited warm days and nights than with a refreshing and delicious Bahama Mama cocktail?
Print
Pin
Rate
Ingredients
1

cup

Crushed Ice

1

oz

Orange Juice

1

oz

Pineapple Juice

½

oz

Rum

½

oz

Coconut Rum

½

oz

Grenadine Syrup
Instructions
In Immersion Blender cup combine, Ice, Orange Juice, Pineapple Juice, Rum, Coconut rum and Grenadine syrup.

1 cup Crushed Ice,

1 oz Orange Juice,

1 oz Pineapple Juice,

½ oz Rum,

½ oz Coconut Rum,

½ oz Grenadine Syrup

Pour into tall glass, top with fresh fruit.
Nutrition
Serving:
1
g
|
Calories:
131
kcal
|
Carbohydrates:
16
g
|
Protein:
0.3
g
|
Fat:
0.1
g
|
Saturated Fat:
0.01
g
|
Polyunsaturated Fat:
0.02
g
|
Monounsaturated Fat:
0.01
g
|
Sodium:
17
mg
|
Potassium:
98
mg
|
Fiber:
0.1
g
|
Sugar:
12
g
|
Vitamin A:
58
IU
|
Vitamin C:
17
mg
|
Calcium:
15
mg
|
Iron:
0.2
mg
Latest posts by Chantal Kirkland
(see all)