This wine slushy is a simple and fun 1-ingredient drink that's perfect for a poolside refresher! These little frozen treats are perfect for hot days, and all you need is one ingredient: wine.
Whether you like red or white wine, we've got a wine slushy recipe just for you. So grab a few bottles of your favorite wine and get ready to chill out with some delicious wine slushies!
Wine slushies are the perfect poolside drink to beat the heat during those hot summer days. Whether you prefer red or white wine, these little frozen treats are sure to be a hit with your friends and family.
Not only do they provide a refreshing burst of flavor, but they're incredibly easy to make – all you need is one ingredient!
Not only are wine slushies great for cooling off on a hot day, but they also pair well with many different types of food.
From light salads and sandwiches to heavier meats like steak and pork chops, these 1-ingredient drinks can enhance any meal.
For something truly special, try serving them alongside some fresh fruit or cheese platters – it's guaranteed to be an unforgettable experience!
Jump to:
Ingredients to Make a Wine Slush
As mentioned, you can make these frozen wine slushies with ANY wine. They'll all work.
See recipe card for the quantities I used.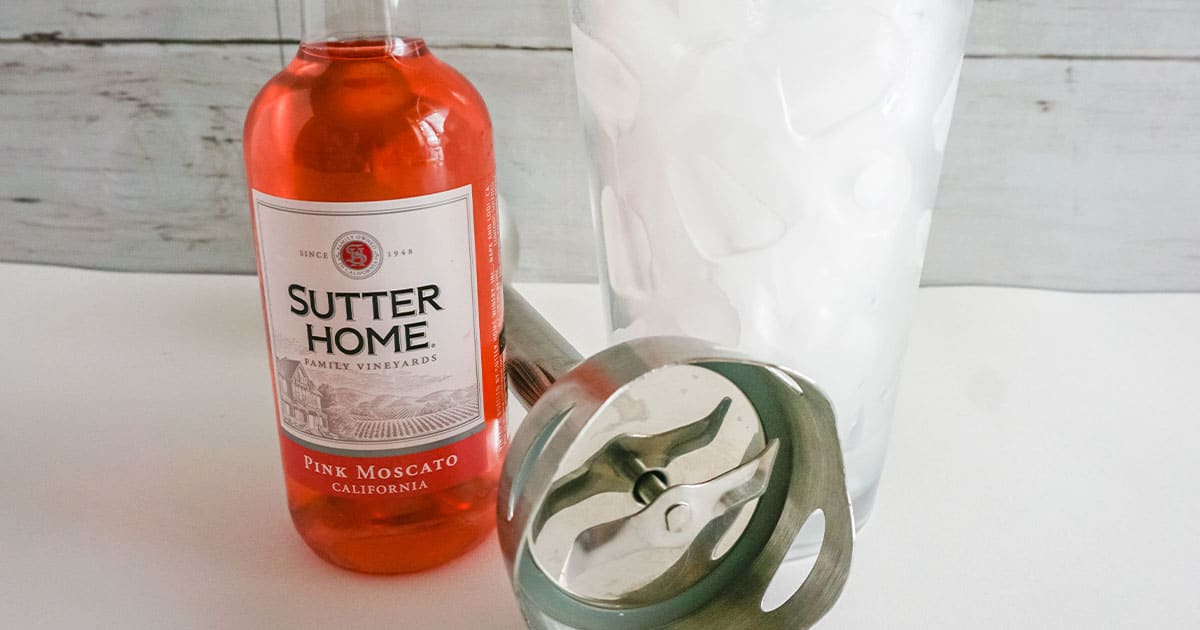 Instructions to Make Wine Slushies
Pour wine into wide plastic container.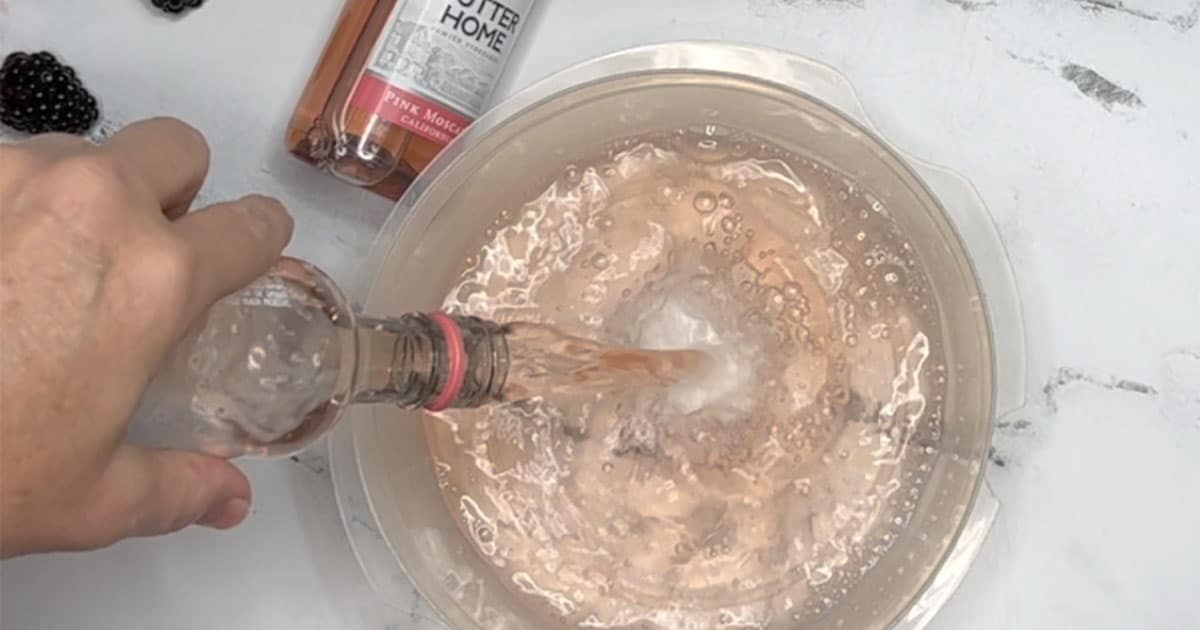 Place in freezer for two hours.
After the wine is frozen scrape with a fork or blend with an immersion blender.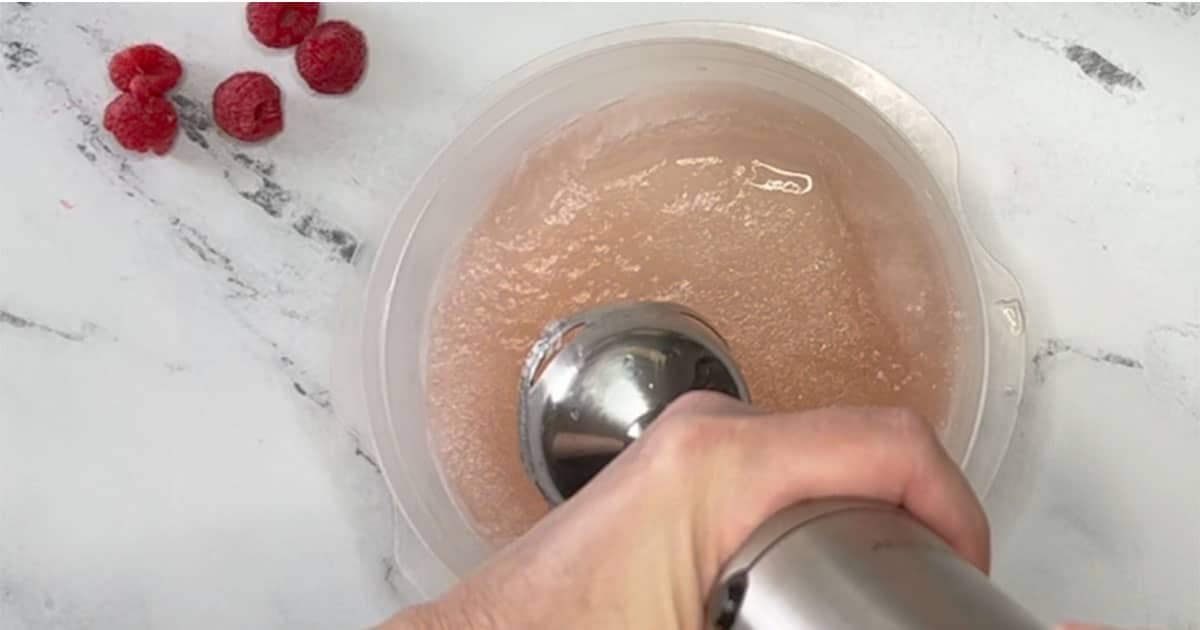 Pour into a glass and serve!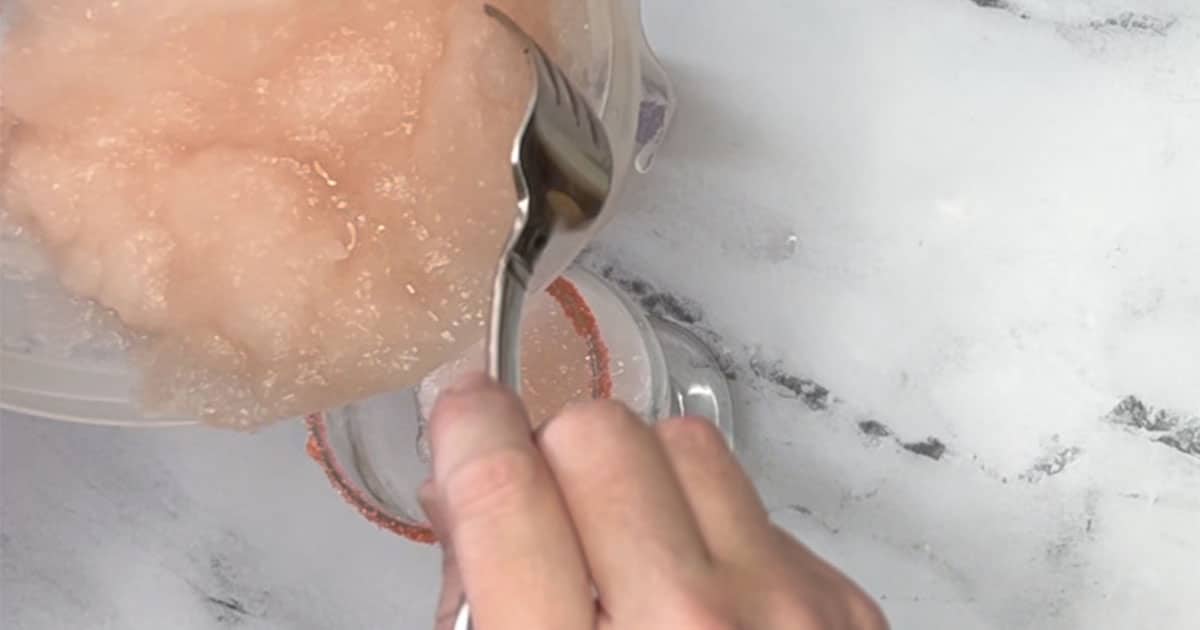 What Are Some Other Drinks You Can Make Slushies With?
For those who want to experiment with different types of alcoholic beverages, you can make slushies with almost any type of hard liquor.
Vodka
Rum
Tequila
Gin
Whiskey or bourbon
Hard cider
Wine coolers
Margaritas
Fruit flavored malt beverages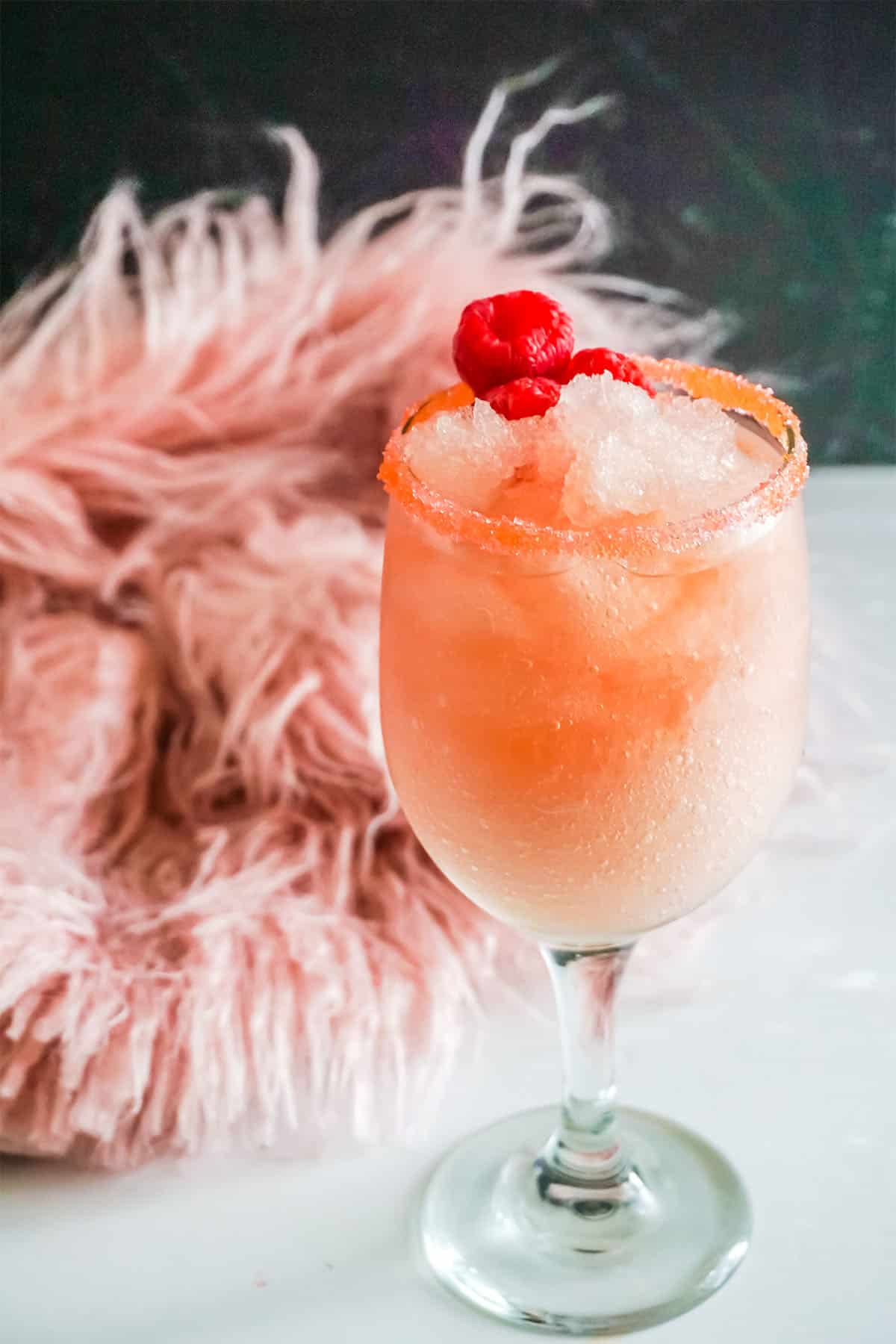 What Are Some Variations on This Wine Slushy Recipe?
If you're looking to experiment with different flavors, there are many variations of the traditional wine slushy that you can try. From adding a splash of fruit juice or soda to spiking your slushies with spirits like vodka or tequila, the possibilities are endless!
And if you're feeling adventurous, why not try blending your frozen wine with some herbs and spices, like rosemary or cardamom? The flavor combinations are sure to delight your taste buds.
No matter what variation you choose, one thing's for sure – these 1-ingredient wine slushies are an easy and delicious way to cool down this summer!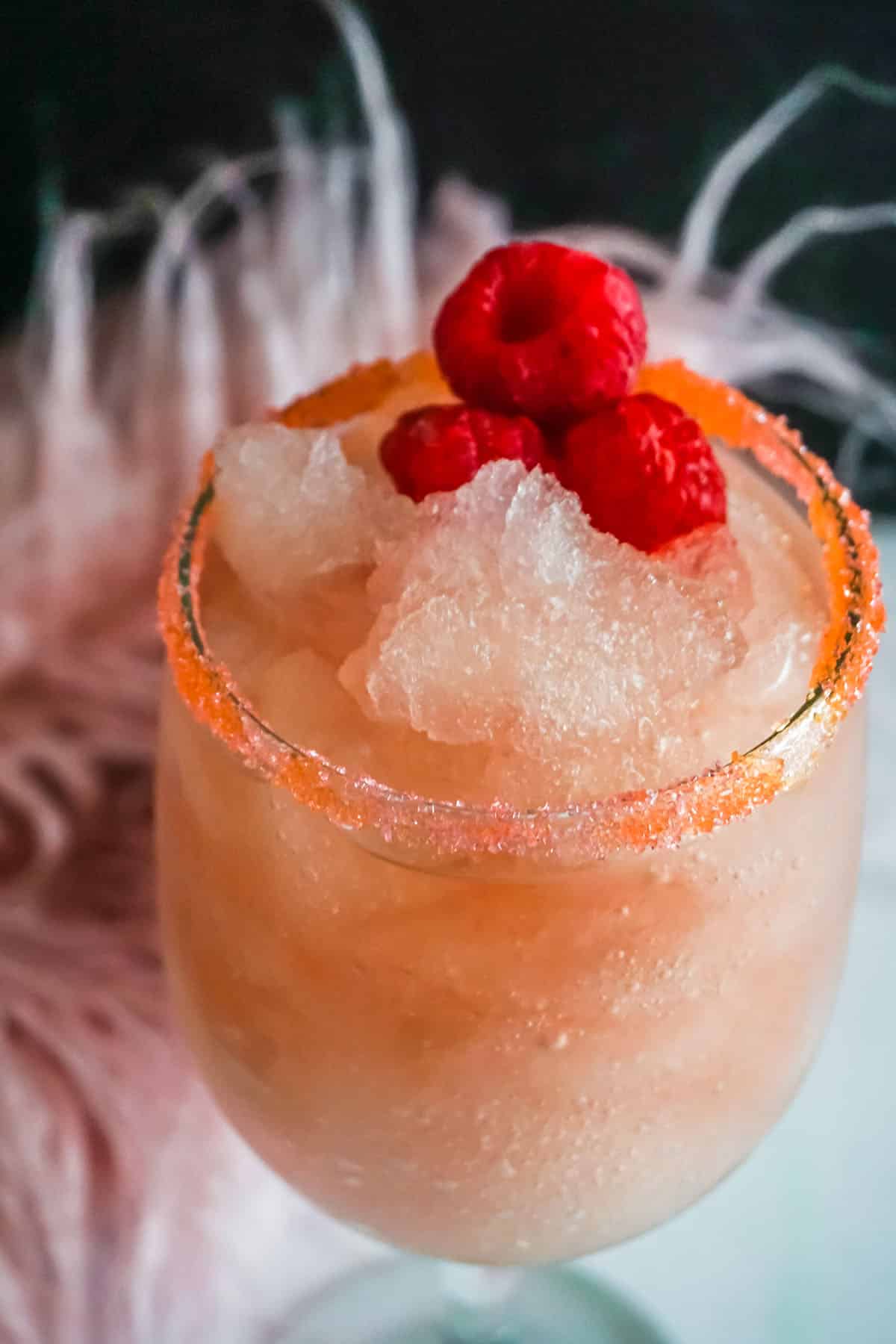 Tips for Making Stronger Cocktails
Start with high-quality ingredients and don't skimp on the spirits.
Use fresh juices, herbs, and spices to add layers of flavor.
Balance sweet and sour flavors by adding a bit of sugar or citrus juice where needed.
Consider using liqueurs for additional complexity.
Experiment with different combinations until you find something that works for your taste buds.
Use less ice in cocktails as it can dilute drinks too quickly.
Stir rather than shake when mixing drinks so they stay cold without watering down the alcohol content too much.
Add sweetness sparingly; if a drink tastes too sweet, add some bitters to balance it out.
Store all relevant ingredients together in one place so you have quick access when making drinks at home or behind a bar counter!
Tips for Making Chillier Cocktails
The heat of the summer can quickly make your cocktails warm. Here are a few tips for keeping your cocktails cool.
Freeze your Booze - Keep your vodka in the freezer in the summer. It will make your booze more syrupy but the cocktail ice cold.
Chill your Juices - Always have your mixers in the fridge. This means your juices too. Don't just keep your unopened juices on the shelf.
Refrigerate your Fruit - When using citrus, pop it in the fridge to chill it as well. It can act as ice cubes. While this recipe doesn't call for fruit, using frozen fruit instead of fresh fruit also helps keep drinks chilled.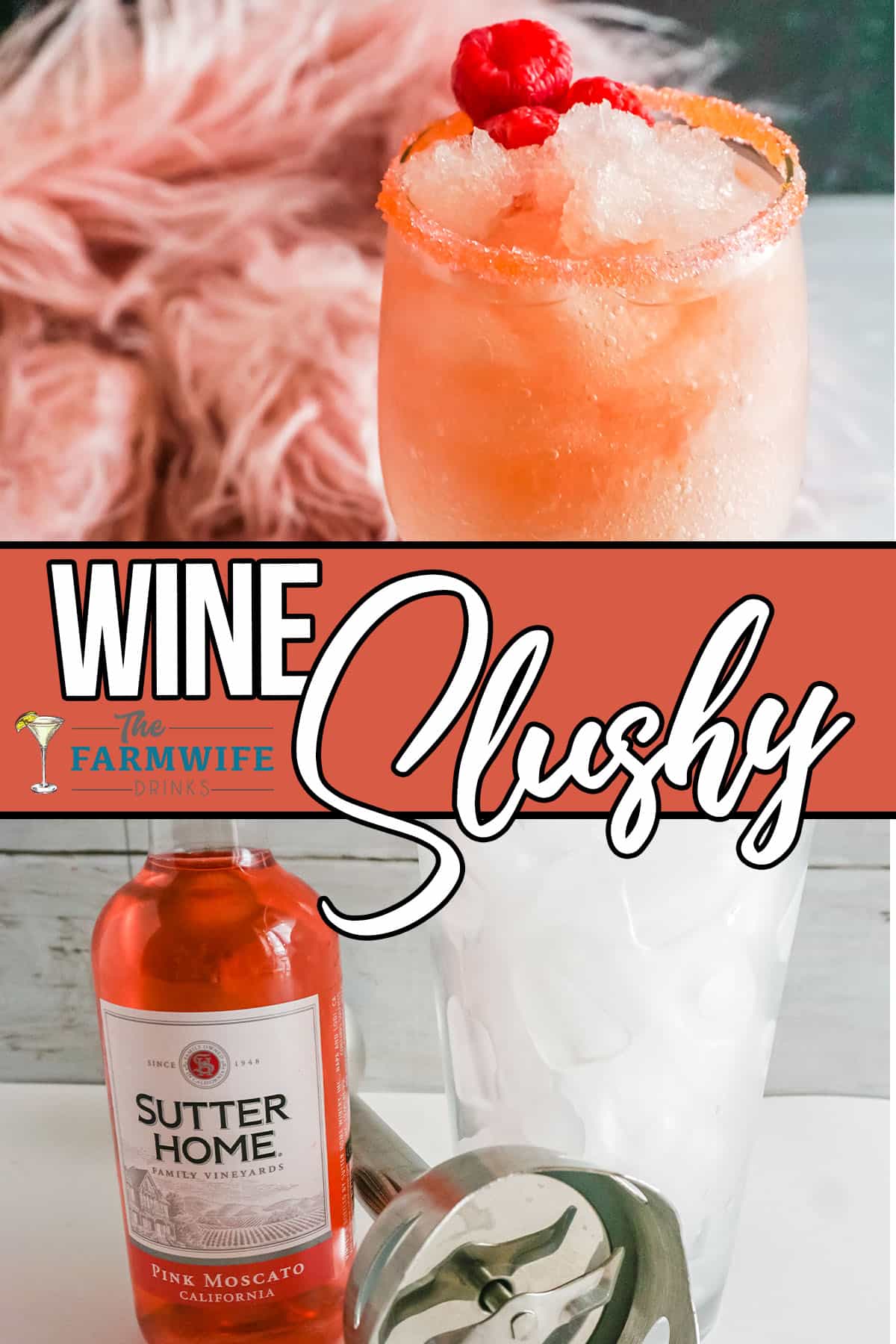 Home Bar Equipment
Having a well-stocked home bar with the equipment to make cocktails whenever you desire is important for the cocktail enthusiast. Build your bar for the perfect whiskey drinks with a few of my favorite items to make great drinks with great tools.
How to Store Cocktails
This cocktail is super easy to make, but you can make it ahead of time.
Refrigerating Leftovers - You can store leftovers of the vodka press cocktail in the fridge for up to three days.
Freezing Leftovers - Frozen vodka press slushies can also be made with leftovers. Just pop the leftovers in a freezer bag and pull out later.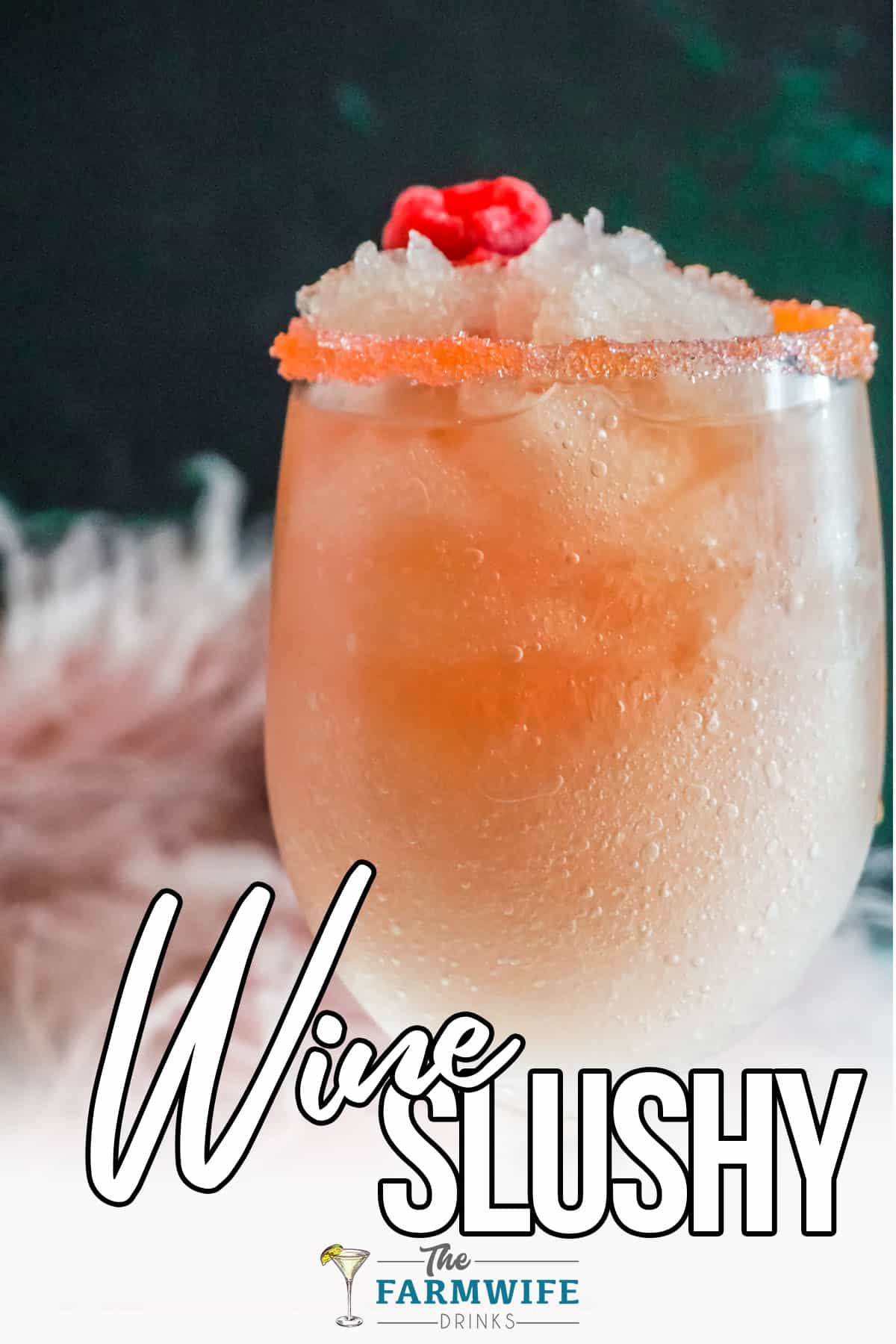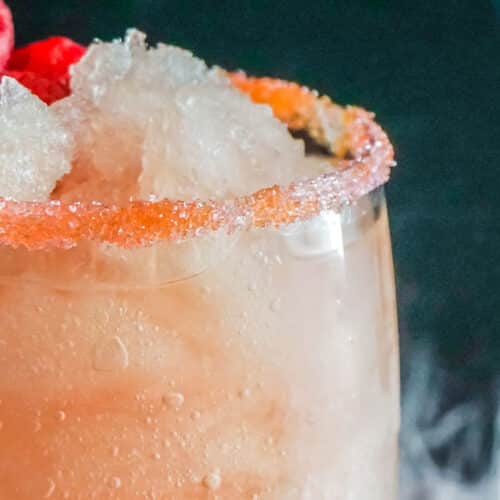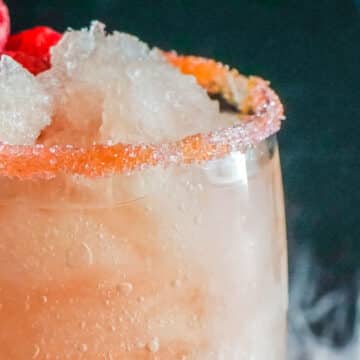 Wine Slushy
I just love this 1-ingredient Wine Slushy recipe. Simple and fun, this takes your plain wine to a whole new level that's perfect for poolside drinks in the summer!
Print
Pin
Rate
Instructions
Pour wine in wide plastic container.

Place in freezer for two hours.

After the wine is frozen, scrape with spoon and place into wine glass.
Nutrition
Serving:
1
g
|
Calories:
232
kcal
|
Carbohydrates:
15
g
|
Protein:
0.2
g
Latest posts by Chantal Kirkland
(see all)